It has been an eon, and then some, since I experienced contemporary photographs of people of African roots created by a person of Euro-American origin, that were this tender, human and gorgeous...

"Nick Brandt is an artist and witness who seizes bleak and desperate fates, and by some mystery and alchemy, transmutes these into a gesture of poignant and painful beauty.
Yvonne Adhiambo Owuor
, from the Foreword to The Day May Break
Photographed in Zimbabwe and Kenya in late 2020,
The Day May Break
is the first part of a global series by acclaimed photographer Nick Brandt, portraying people and animals that have been impacted by environmental degradation and destruction. The people in these photographs have all been badly affected by climate change—some displaced by cyclones that destroyed their homes, others such as farmers displaced and impoverished by years-long droughts.
Photographed at five sanctuaries/conservancies, the animals are almost all long-term rescues, victims of everything from the poaching of their parents to habitat destruction and poisoning. These animals can never be released back into the wild. As a result, they are habituated, and it was safe for human strangers to be close to them and photographed in the same frame at the same time.
The fog on location is the unifying visual motif, conveying the sense of an ever-increasing limbo, a once-recognizable world now fading from view. However, despite their losses, these people and animals have survived, and therein lies possibility and hope.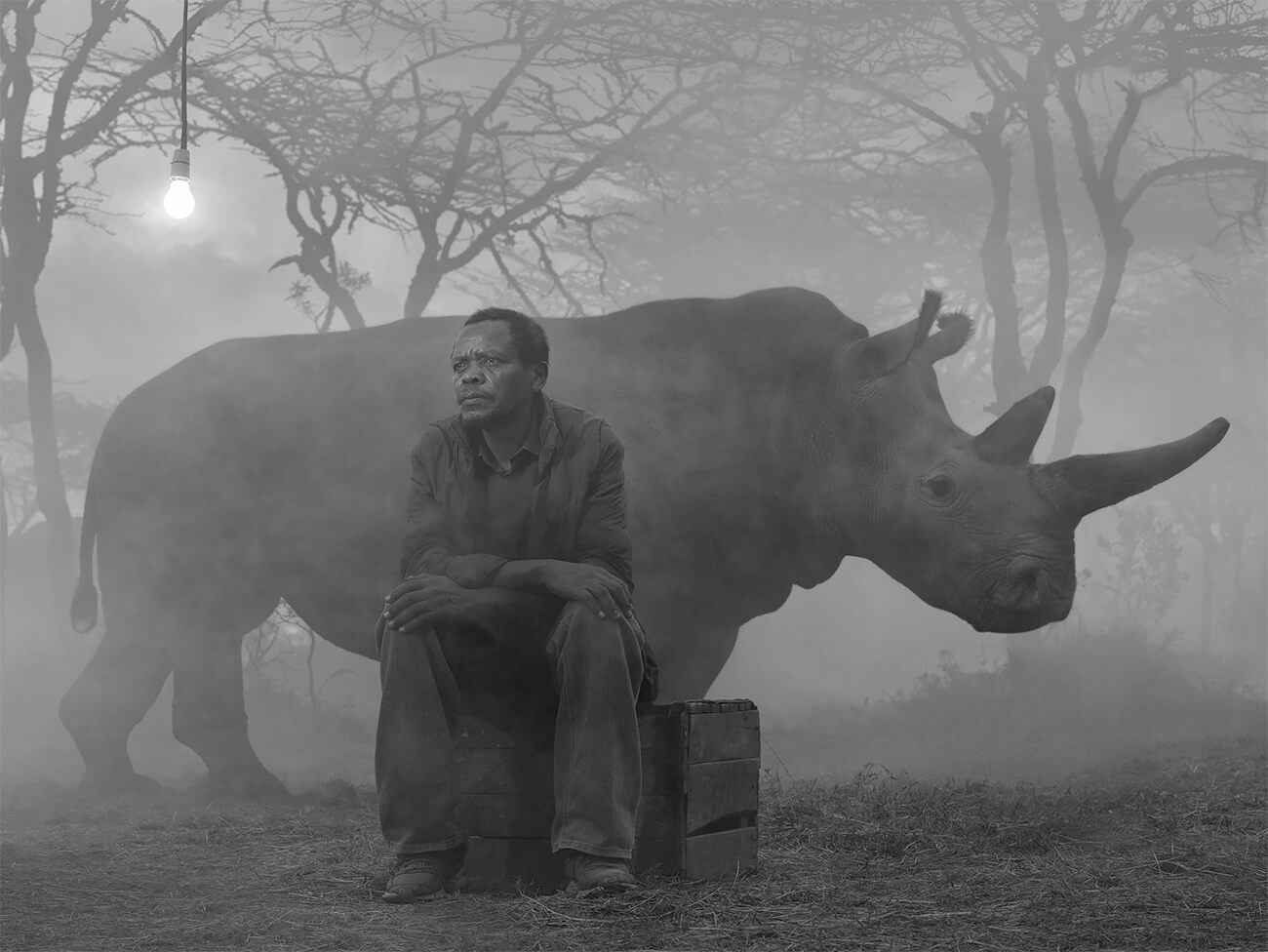 James and Fatu, Kenya
© Nick Brandt from the book The Day May Break published by Hatje Cantz, September 2021
"Nearly twenty years ago, I started photographing the wild animals of Africa as an elegy to a disappearing world. After some (too many) years, seeing the escalating environmental destruction, I felt an urgent need to move away from that kind of work and address the destruction in a much more direct way. This led to the series,
Inherit the Dust
(2016) and
This Empty World
(2019). These were mainly about habitat loss and biodiversity loss, significantly as a result of human expansion and development.
The Day May Break
addresses perhaps the biggest crisis of all - climate change, or a more fitting phrase, climate breakdown, which negatively impacts every living creature on the planet," Brandt writes.
Yvonne Adhiambo Owuor elucidates: "Brandt's juxtaposition of subjects points to the axis of connection, community, and relationship; it is a profound wound. Although there is sorrow, there is also some sort of light shining through."
She highlights the names, a simple yet profound and moving list, of the people in the book: "These: the names of some of Nick Brandt's restless earth-testifiers whose moments he has condensed into evanescent images. From Zimbabwe: Jack, Regina, Helen, Richard, Shepherd, Kuda, Patrick, Govanos, Thomas, Monica, Matthew, and Clementia; and from Kenya: Nuria, Alice, Stanley, Samuel, and Teresa. These are veterans of the planet's unruly rumblings."
The stories of each of the animals and individuals photographed are shared by Brandt following the plates.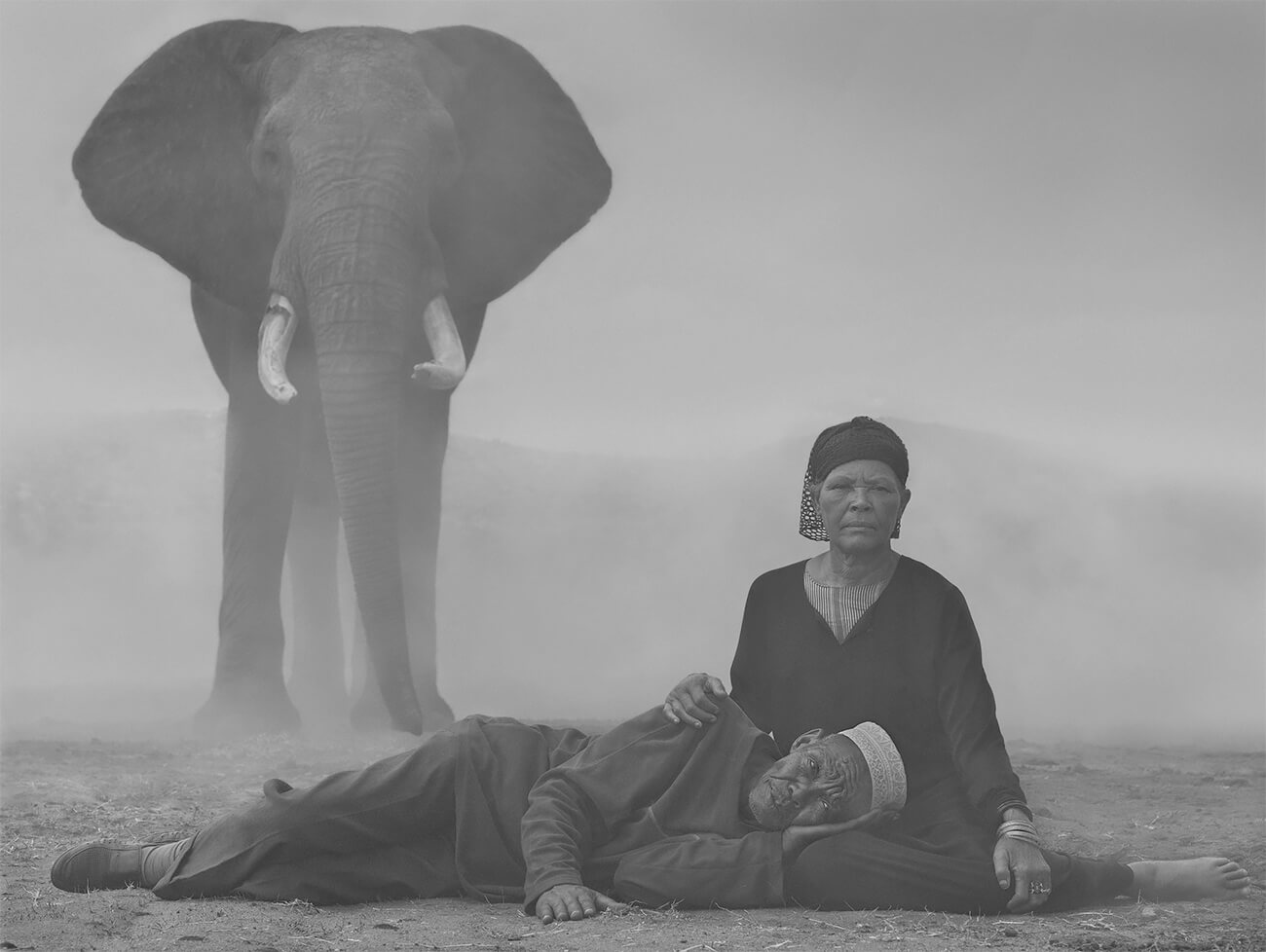 Fatuma, Ali & Bupa, Kenya
© Nick Brandt from the book The Day May Break published by Hatje Cantz, September 2021
Exhibitions are scheduled around the world from September 2021 and continuing through 2022. For a complete list, visit the exhibitions page on Brandt's website,
www.nickbrandt.com
About the Artist:
Nick Brandt (b. 1964, London) studied painting and film at St. Martin's School of Art, London. He moved to California in 1992. In 1995, Brandt became aware of the terrible devastation of the landscape and fauna of East Africa, leading him to make his seminal trilogy
On This Earth
(2005),
A Shadow Falls
(2009),
Across the Ravaged Land
(2013). In 2010, Brandt co-founded
Big Life Foundation
which works to protect the animals and ecosystem of a large area of Kenya and Tanzania. The escalating destruction of the natural world in Africa, and its impact on both the wild animals and the rural poor inspired the artist to create the pivotal series
Inherit the Dust
(2016) and
This Empty World
(2019). Brandt has exhibited worldwide, including solo exhibitions at Fotografiska, Stockholm; Multimedia Art Museum, Moscow; and the National Museum of Finland, Helsinki. The artist lives and works in California.
Nick Brandt's Website
Nick Brandt on Instagram
All About Nick Brandt
Exclusive Interview with Nick Brandt
The Day May Break explained by Nick Brandt
About the Contributors:
Yvonne Adhiambo Owuor
is an award-winning writer from Kenya. She is the author of the novels The Dragonfly Sea and Dust; the latter was shortlisted for the Folio Prize. She is also the winner of the Caine Prize for African Writing.
Percival Everett
is the author of more than thirty novels and story collections and the recipient of numerous literary awards. Among his most known novels are I Am Not Sidney Poitier and Erasure. He lives in Los Angeles.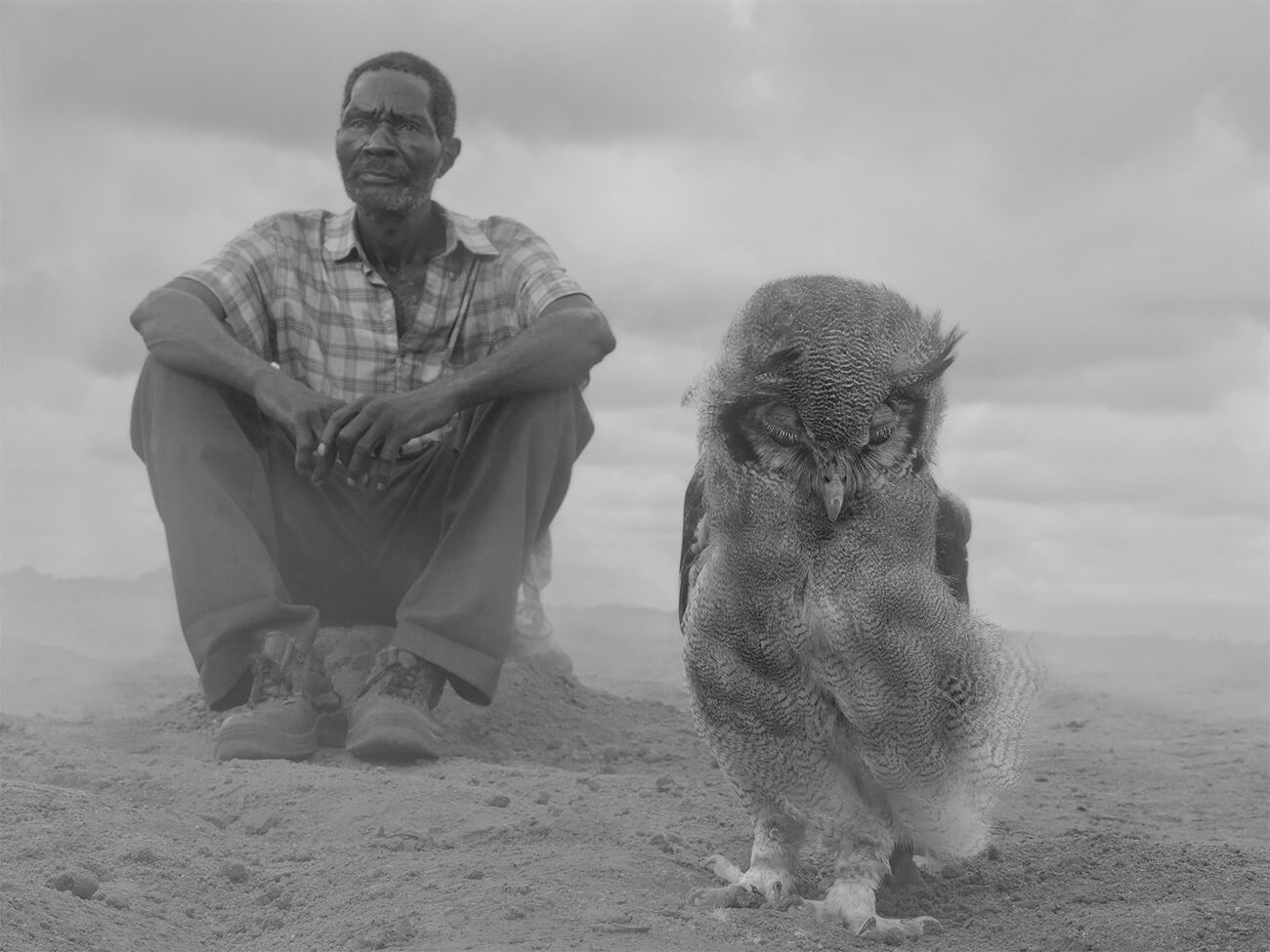 Patrick and Harriet on Ground, Zimbabwe
© Nick Brandt from the book The Day May Break published by Hatje Cantz, September 2021
Book Details:
Hardcover with Dust Jacket
12.75 x 13.5 in. / 168 pages / 90 color
List Price: $65.00 US, $83.00 CDN / 168 pages, 90 illustrations
Purchase a copy
Select Exhibitions:
London, UK, Atlas Gallery, 09/21
Los Angeles, CA, Fahey Klein Gallery, 09/21
New York, NY, Edwyn Houk, 01/22
Paris, Polka Galerie, 01/22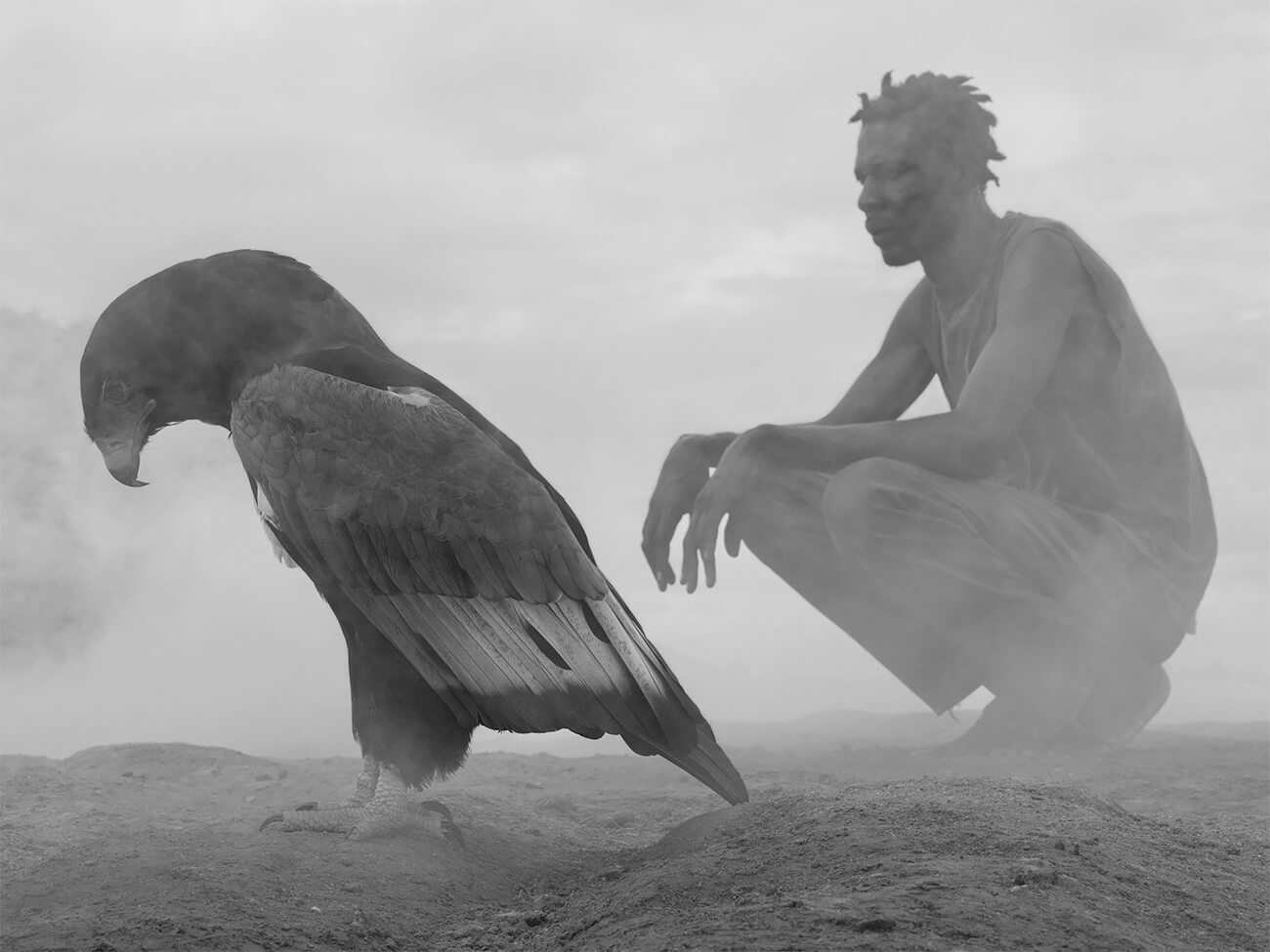 Richard and Grace, Zimbabwe
© Nick Brandt from the book The Day May Break published by Hatje Cantz, September 2021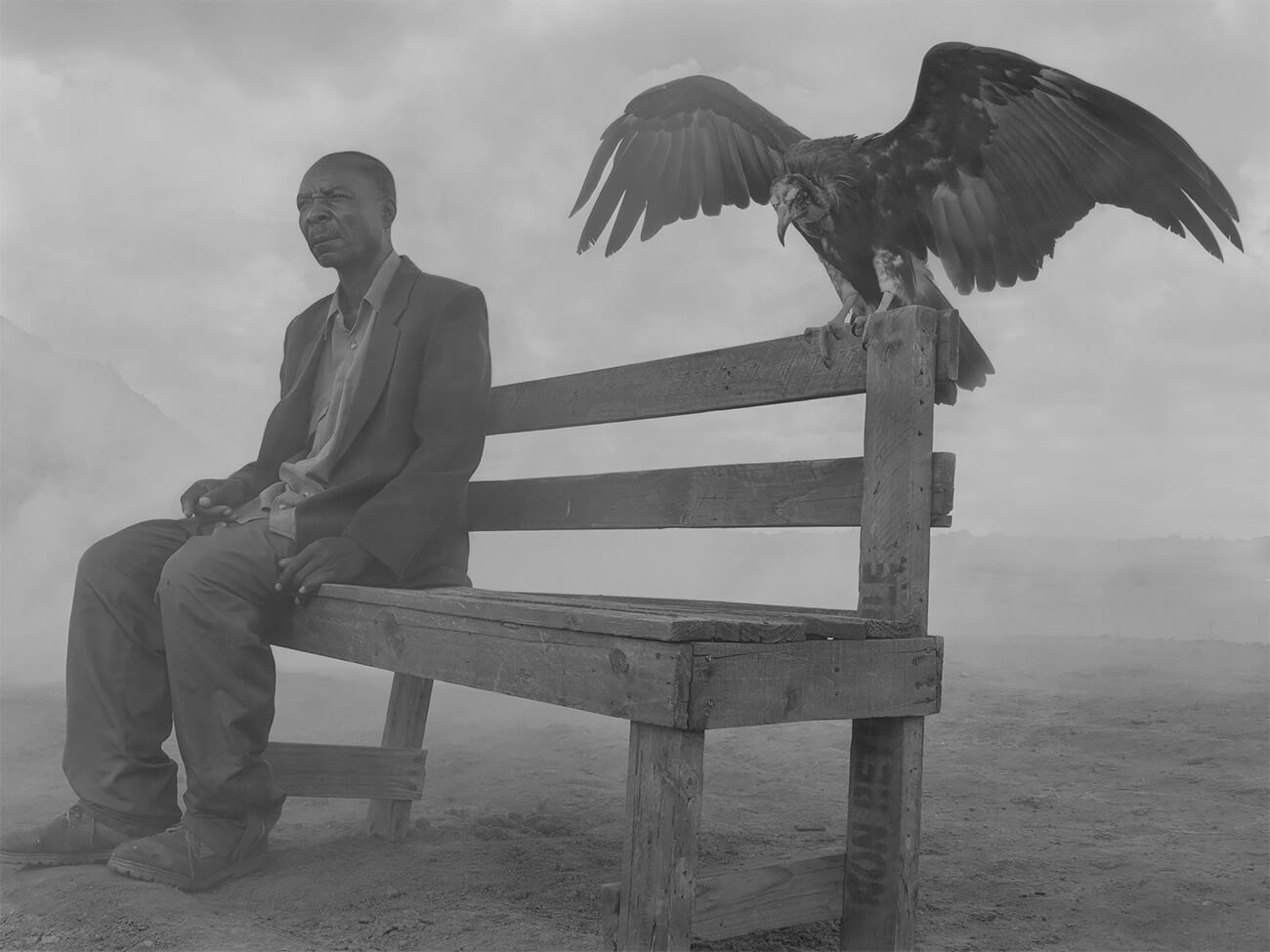 Thomas and Vincent, Zimbabwe
© Nick Brandt from the book The Day May Break published by Hatje Cantz, September 2021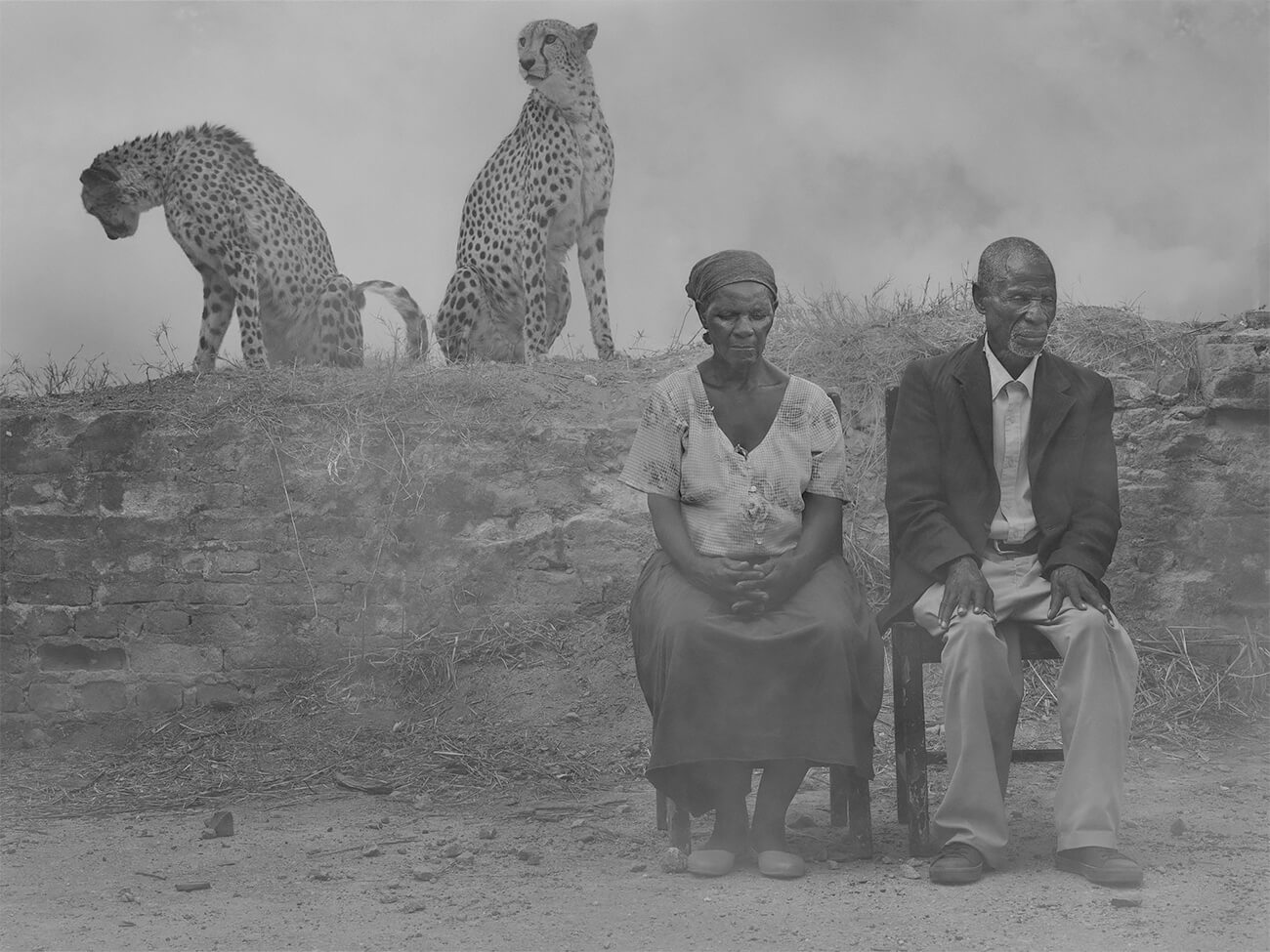 Regina, Jack, Levi and Diesel, Zimbabwe
© Nick Brandt from the book The Day May Break published by Hatje Cantz, September 2021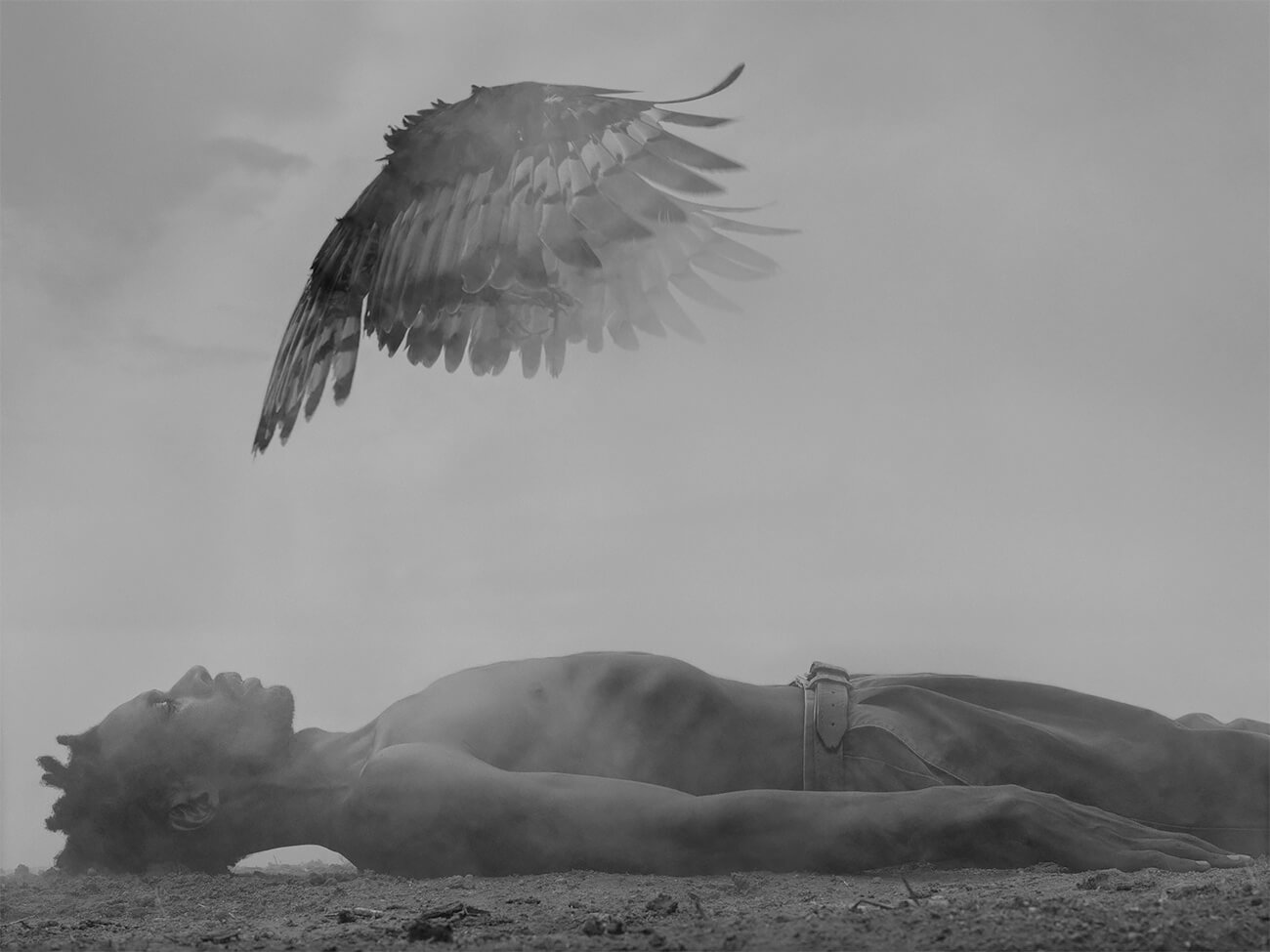 Richard and Okra, Zimbabwe
© Nick Brandt from the book The Day May Break published by Hatje Cantz, September 2021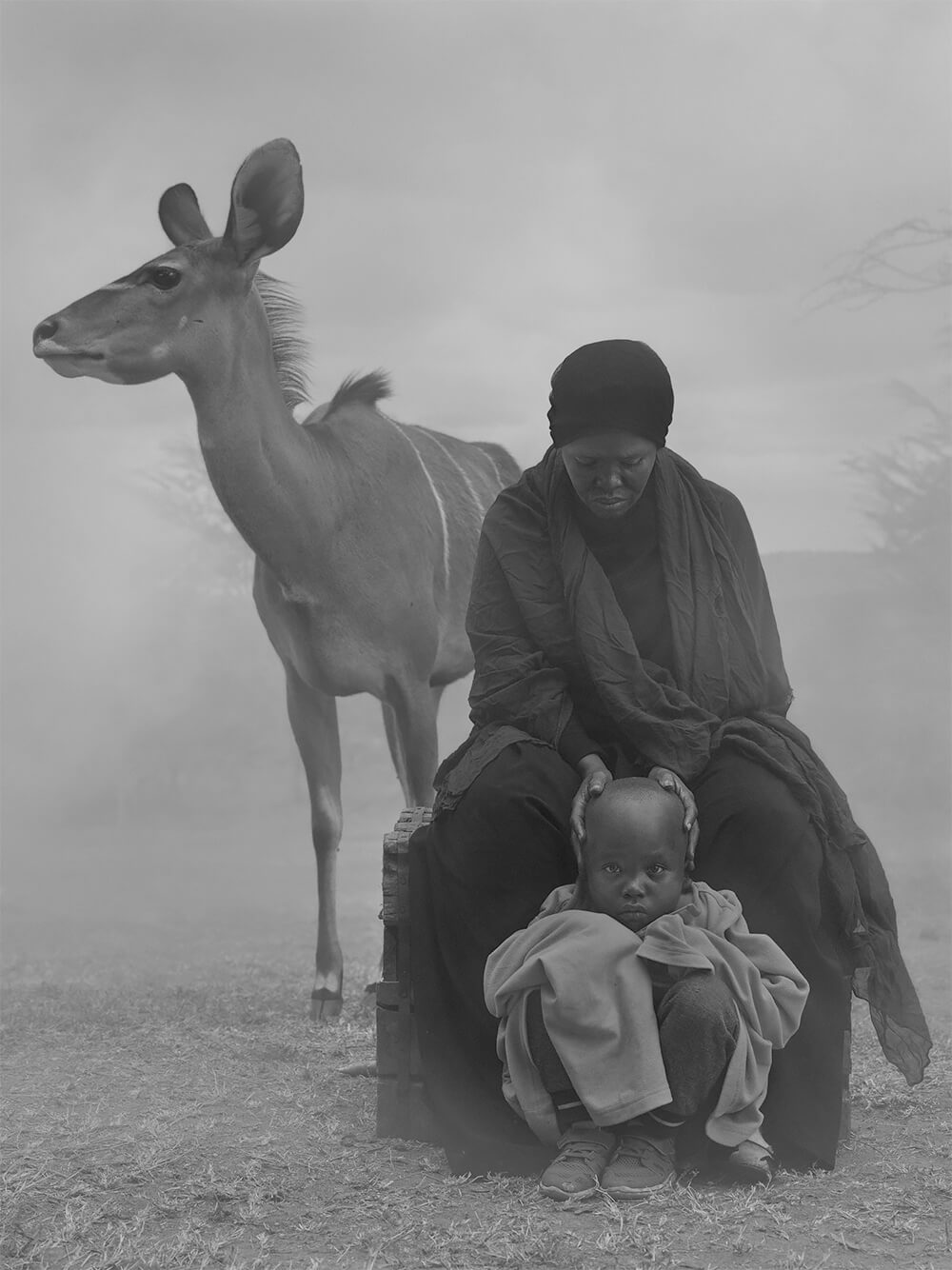 Halima, Abdul and Frida, Kenya
© Nick Brandt from the book The Day May Break published by Hatje Cantz, September 2021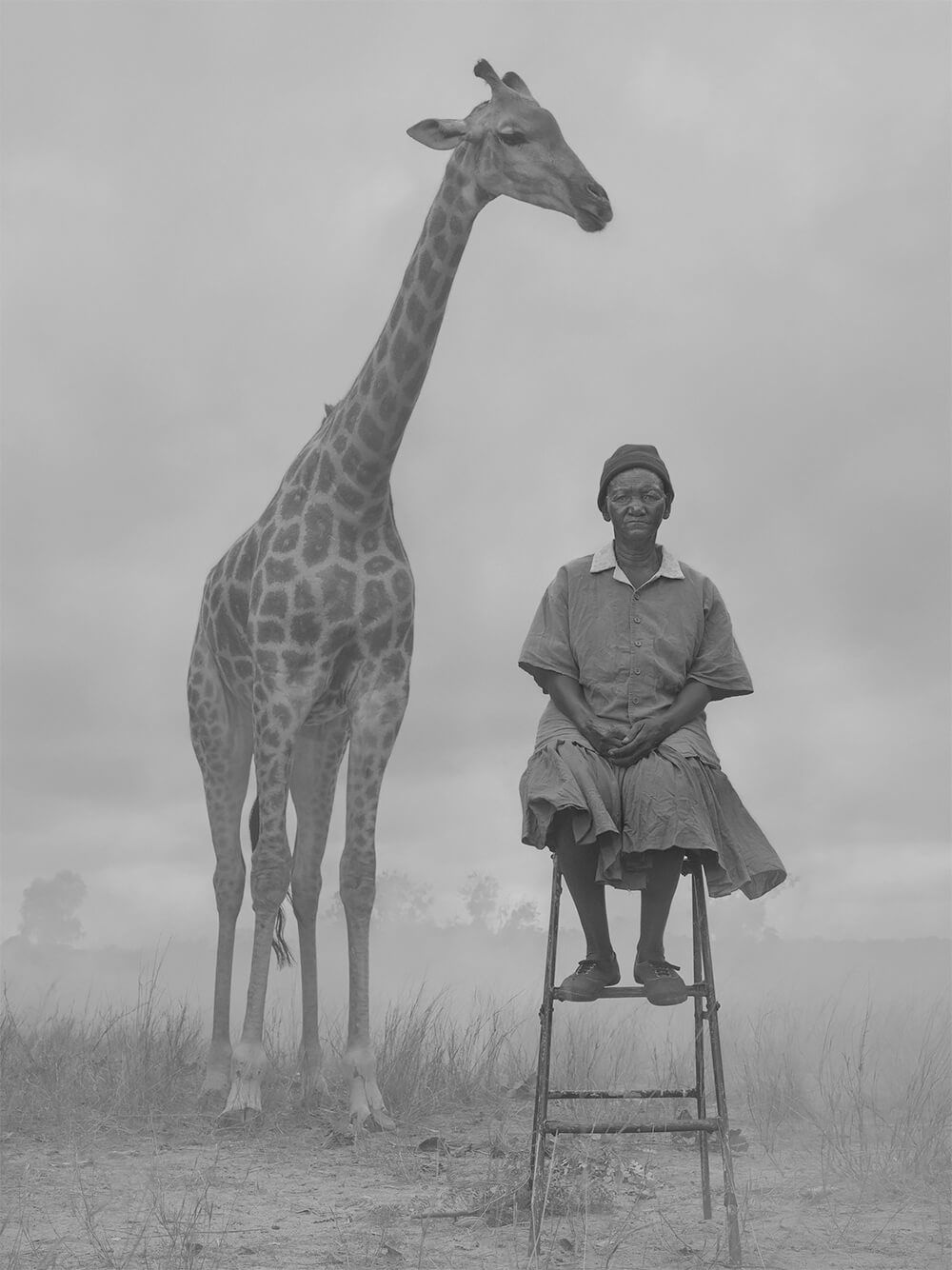 Helen and Sky, Zimbabwe
© Nick Brandt from the book The Day May Break published by Hatje Cantz, September 2021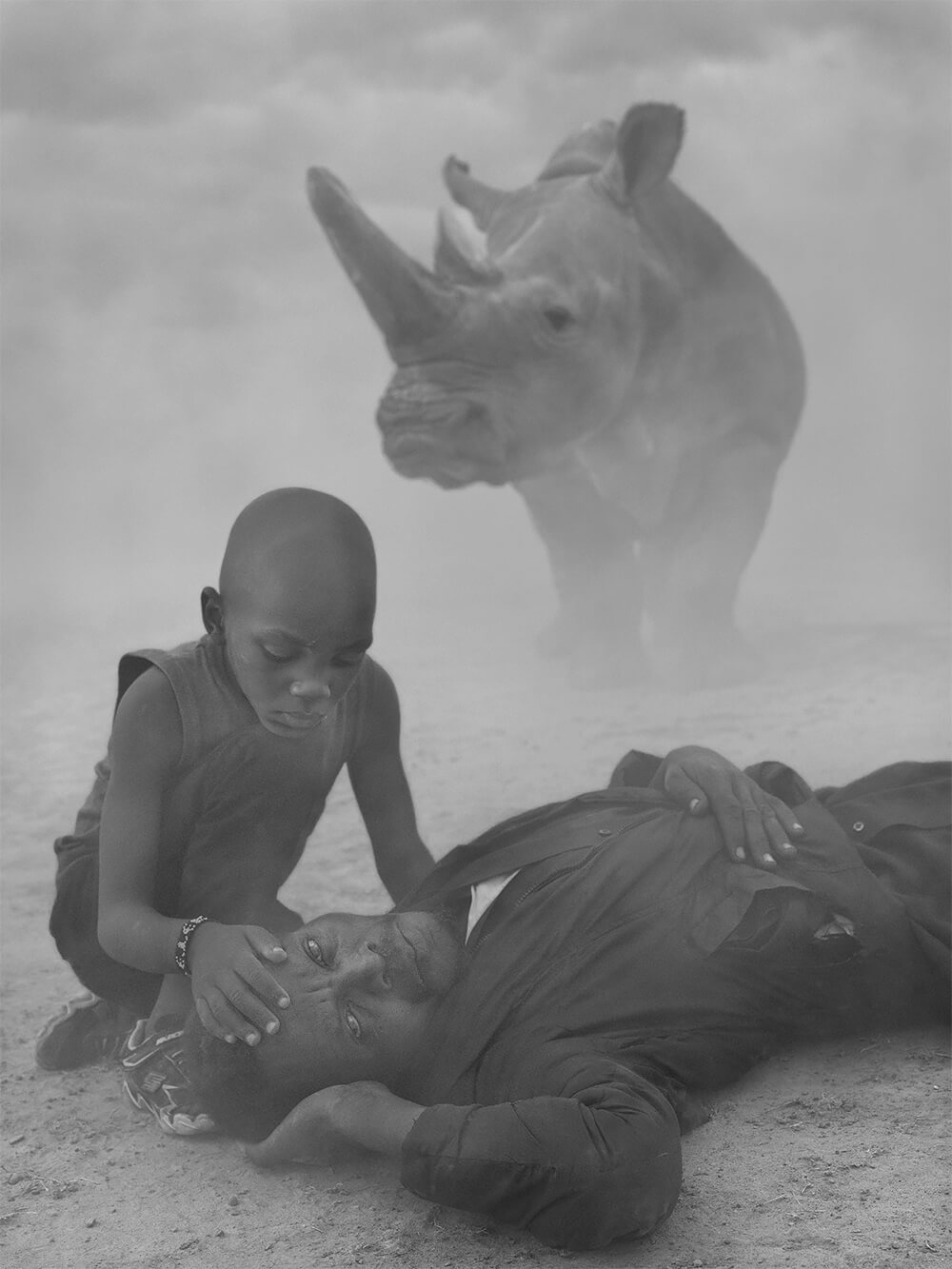 James, Peter and Najin, Kenya
© Nick Brandt from the book The Day May Break published by Hatje Cantz, September 2021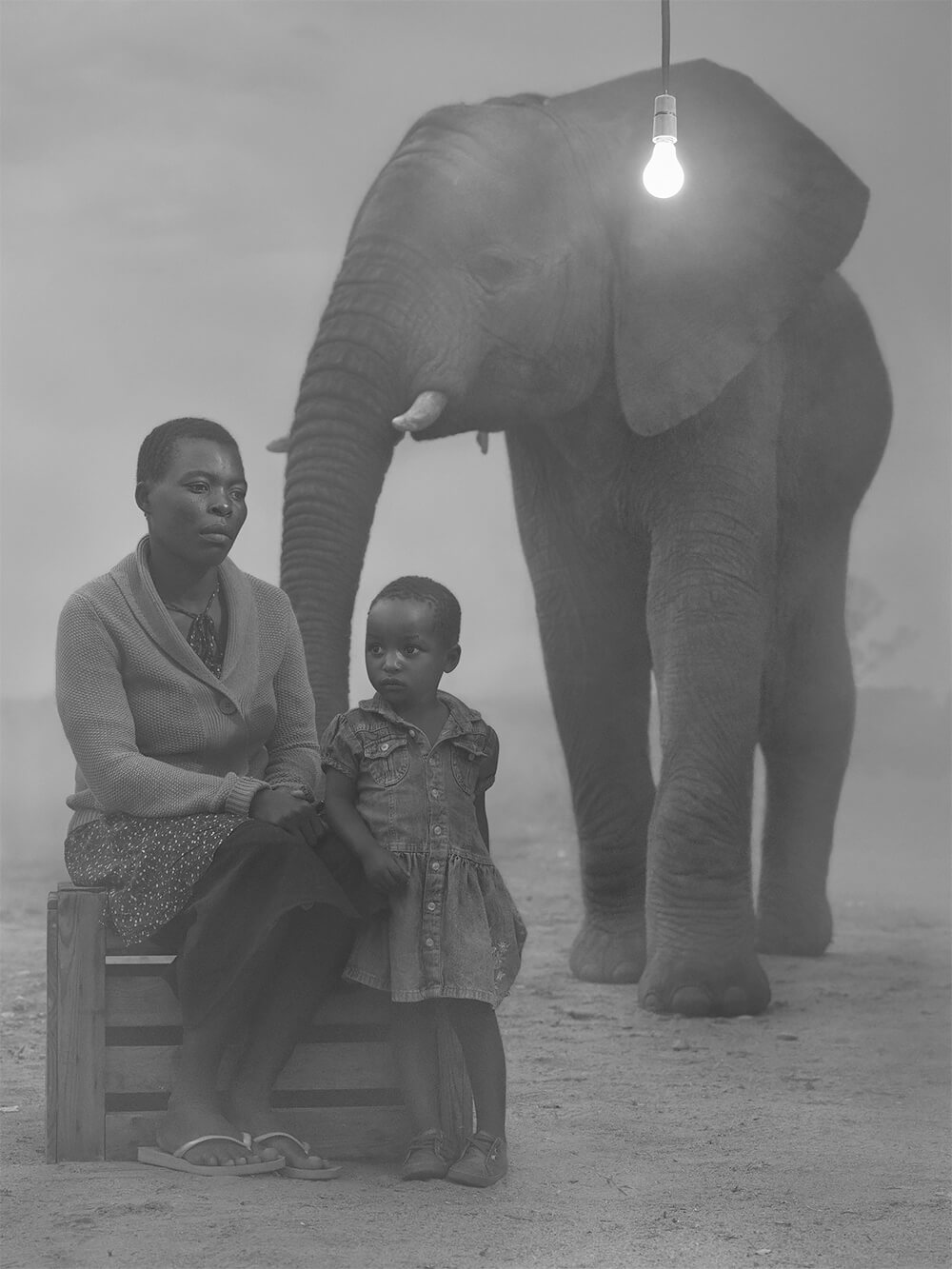 Luckness, Winnie and Kura, Zimbabwe
© Nick Brandt from the book The Day May Break published by Hatje Cantz, September 2021