You are a photographer, and you love to take your gear with you and travel the world, but you also dislike carrying multiple chargers, cables, and adapters to power all your equipment. This is the dark side of the job that is not seen behind your feed on Instagram. We hear you and you are not alone.
Bronine
recently introduced a single device that can simultaneously charge and manage up to four different types of camera batteries. Why did nobody think about this before? or, at least, why has this simple idea not been revolutionized through an innovative product until now? this charging kit will occupy less space, reduce waste, and save you tons of money and trouble.
About Bronine Volkit
The
Bronine AI Volkit Charger
is the solution for content creators that spend a lot of time outdoors, constantly traveling, or changing locations. Thanks to its smart algorithm, the device is capable of using free voltage charging technology (ranging from 1V-20V) that automatically detects the current and voltage requirements of the battery you are using. It doesn't matter if the battery is for your camera, drone, or even Li-ion dry cell batteries.
The complexity of the task goes one stay beyond as it is also capable of powering up to four different camera batteries from diverse brands at the same time. Those can be Canon, Sony, Nikon, Olympus, GoPro, DJI, Fujifilm, Panasonic, or any other battery that is within its voltage range.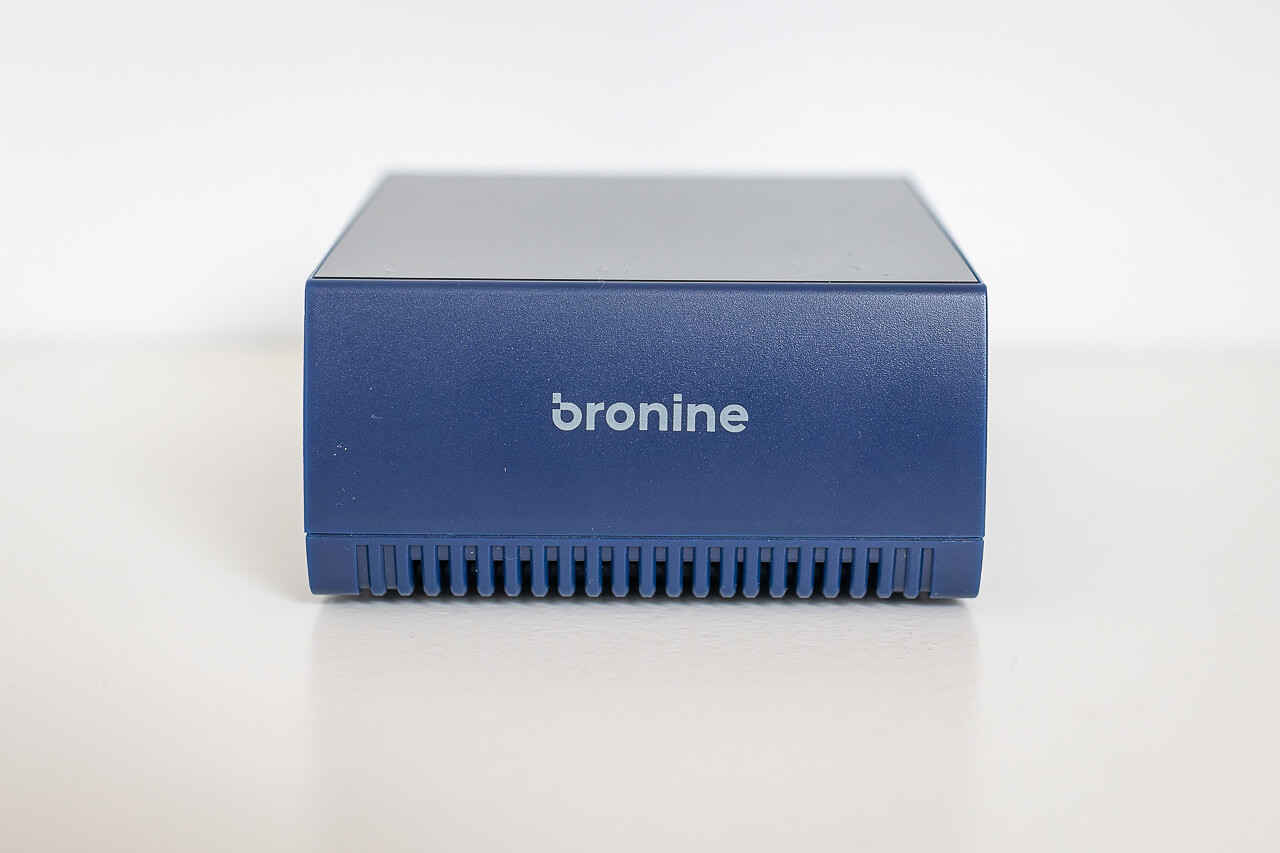 Supported Brands:
Canon
Sony
Nikon
Fujifilm
Olympus
Panasonic
GoPro
DJI
Supported Devices:
DSLR
Mirrorless
Drone
Action camera
Cylindrical Li-ion battery
Camcorder & video camera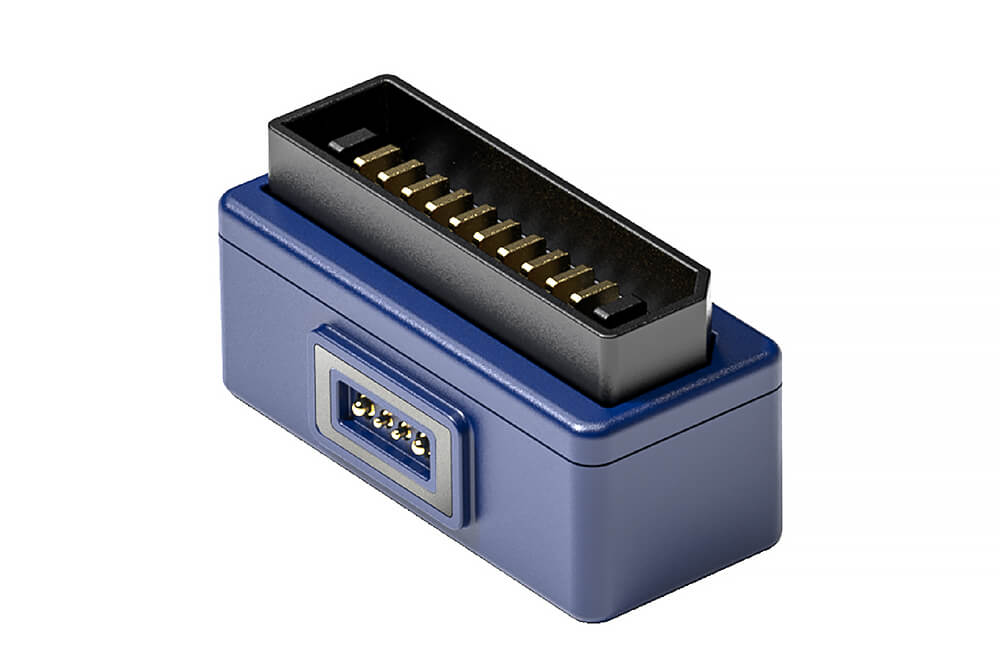 Smart charging
As mentioned before, photography brands (mirrorless, DSLRs, action cams, drones) produce their batteries with different voltages, currents, and structures. That's why Bronine developed Volkit integrated charging technology, which is smart enough to power battery charging regardless of the voltage and current requirements. The IC chip analyzes the battery no matter from which brand or model it is to charge it with the correct rated output voltage. This kit supports eight brands and 200 models of devices.
What is in the box?
Considering the smart technology it uses, the Bronine Volkit is simple and easy to use. It is very straightforward as plug-and-play. Each kit contains either a main hub or a module. The modules connect via magnets and will power all your devices (cameras, actions cams, and drones). The hubs include USB-A and USB-C ports.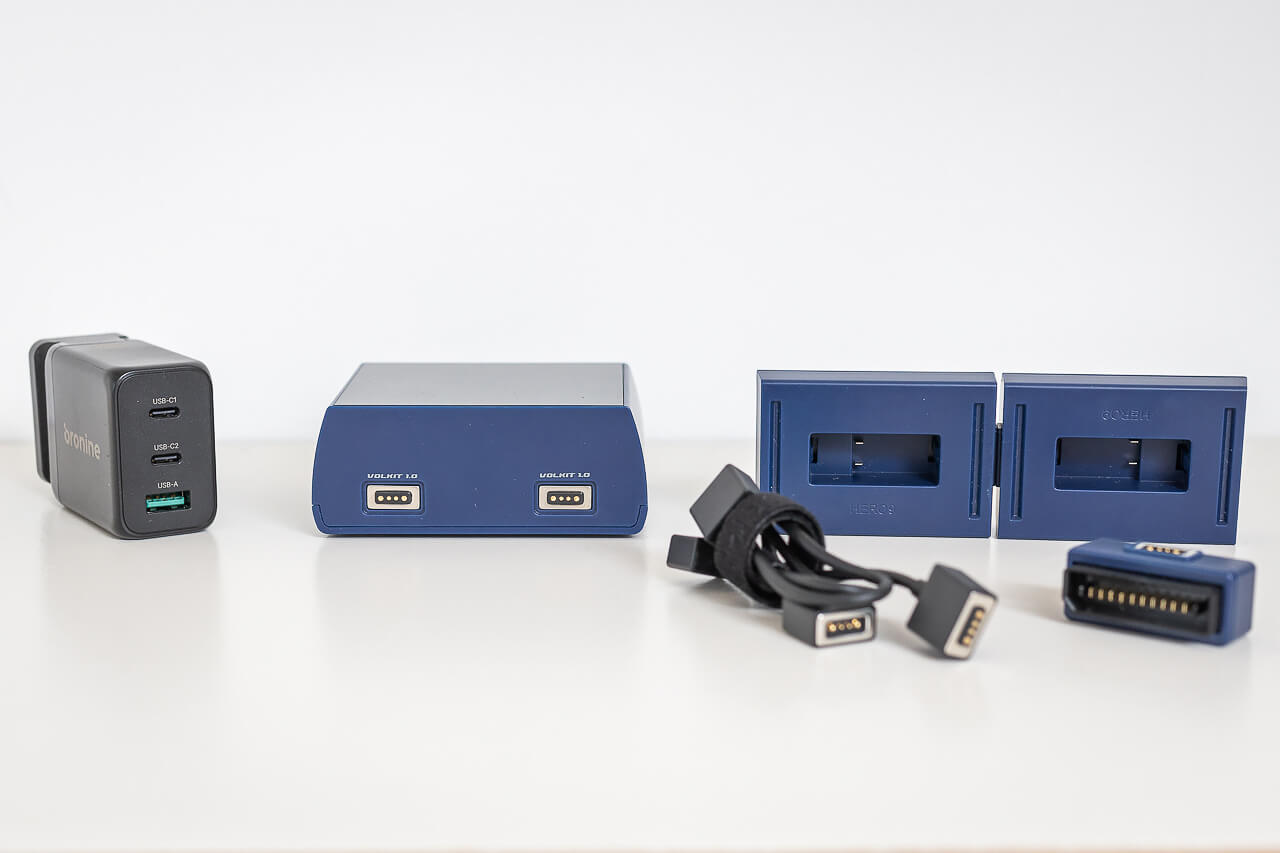 Charging versatility
So far, Bronine is covering an extensive list of the most-used batteries by visual content creators, which includes a range of 32 different modules from the Canon LP-E6NH and the DJI Mavic 2 Pro to the Nikon EN-EL15C. However, users from other brands will be pleased as well as there are also available options for Sony, Panasonic, Olympus Fujifilm, GoPro, DJI, and even a cylindrical module that can charge five different lithium-ion batteries.
Power simplicity
After plugging the USB-C into the Volkit and a charging brick, you're ready to go. As easy as that. In this regard, there is no rocket science and the behavior is quite familiar. The user must insert a batter and slide the module over to the Volkit hub to start the charging process. We love magnets due to the simplicity and efficiency this technique offers. For instance, the Volkit has been designed to have a battery and cable that magnetically connects to the ports of the hub.
Once the connections are made, the Volkit will require just a couple of seconds to calibrate its voltage and start charging the battery. The display shows the most relevant information, such as the progress of the charge, the voltage of the battery, the mAh that the battery has taken since it has been charged, charging amount, battery level, input information, and battery information. This information not only provides a grasp of how healthy the battery is, but some other data that will let you know how your batteries are behaving.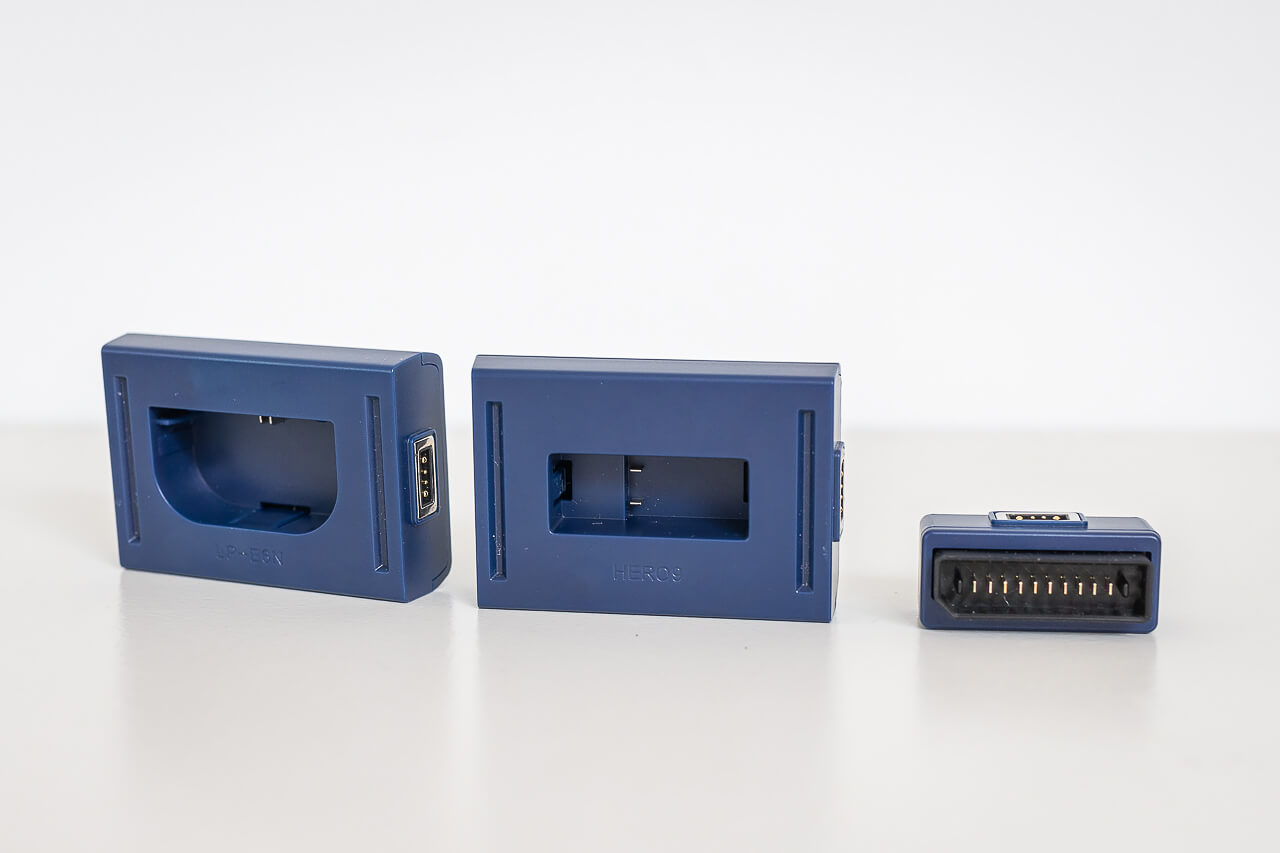 Price
The Bronine Volkit is an investment that will benefit most content creators without breaking the bank. Its price point is one of the most attractive assets considering the technology and versatility it can bring to anyone's workflow.
The Multi Brand 4 Port Camera Battery Charger costs
$77.99
, the charging kit
$124.99
(which makes more sense), and individual cables around
$28.99
.
Pros
Very affordable
Powerhouse with AI technology
Magnetic connections
Cons
More brands should be included/updated: Autel or Mavic 3
The screen light is a bit dim
Final thoughts
If you are a content visual creator who always has a backpack full of gear, from mirrorless or DSLRs to drones, action cameras, and others, you will agree that carrying a charger for each one is not fun at all, especially when constantly changing locations. Therefore, the Bronine Volkit will become your best friend. This is the perfect solution to minimize all the cabling, multiple chargers, and ports. Through a compact and lightweight form, it has the smart capacity to charge your devices simultaneously efficiently, fast, and safely. The best thing is that it won't break your bank. It is very affordable and offers great value against its price tag.