Charlie Lieberman
is a photographer and cinematographer based in Southern California. Best known for his work on the TV show, Heroes, Lieberman has also been developing a body of photographic work since the 1960s. His current practice seeks out humble landscapes, avoiding the iconic in an effort to impart a sense of memory, contemplation, and awe. Lieberman is currently an Active Member of The American Society of Cinematographers. He has been represented by
Freed Gallery
since 2014 in Lincoln City, Oregon.
We asked him a few questions about his life and work.
All About Photo:You began your career in cinematography but you've also been photographing since the 1960s. How would you describe that journey?
Charlie Lieberman:
I actually first began capturing visual images as a still photographer. The transition to cinematography occurred very early and was completely accidental. A documentary director saw some of my work and hired me to shoot production stills on one of his projects. During the edit of that film, he decided to include my stills into the film but held off telling me. He then invited me to the editing room to show me the completed work. I was immediately taken by the medium and pursued both for the next 6 years. By the end of that period, I was doing far more cinematography and decided to concentrate only on that.
Although I stopped accepting photo assignments, I always took pictures as a personal statement. I guess you can call it my hobby. Much later, I decided that I would return to stills after my retirement from cinematography. I am driven to continue to create images.
You are known for photographing landscapes and places off the beaten path. What draws your initial interest in a place?
I like to photograph places that are not already well known because of existing photographs that have been taken by previous generations of photographers. My goal is to engage the viewer in a way that points out the beauty or ironic nature of what may often be overlooked or dismissed as ordinary. Occasionally I photograph human beings, as well.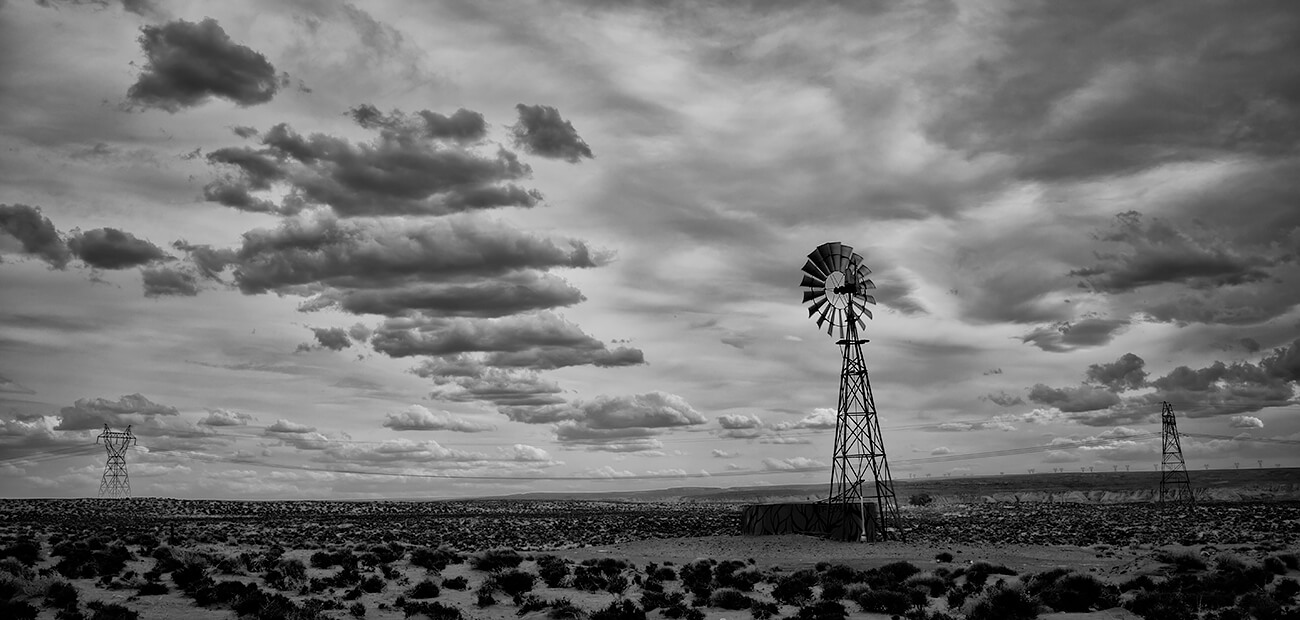 SE of Page, Arizona 2014 © Charlie Lieberman
How important is weather to your landscape photography?
I rarely take pictures when there isn't weather, and if I do those are very rarely seen. I find what most people call a beautiful day-cloudless, sunny days-to be visually lacking and nearly impossible to compose. When there's weather, the pictures are more dramatic and they begin to tell a story. I am reminded of Tolstoy's comment about happy families: "Happy families are all alike; every unhappy family is unhappy in its own way." I feel the same about photographs; the sunny days are happy in the same way. The difference is that I find that weather is joyful, not unhappy. I want my pictures to make the viewer smile at that joy.
What has been the most rewarding experience for you as a photographer throughout your career?
Finding an audience that appreciates the work, whether it's photography or cinematography. I'm lucky enough to stick to the stills work I want to create using my own "voice" and that others have supported that vision. I've never tried to shoot to please others and I find it miraculous that others like the results.
You have been working in the worlds of cinematography and photography for decades. Does either form influence the other?
Yes. At first the stills informed the cinematography, especially the composition and use of the frame. Much later, the cinematography informed the stills. I feel that the pictures that offer a sense of story are the highest expression of my art. Some pictures raise questions in the viewer's mind-they're not just pretty. What story goes through the viewer's mind is up to the viewer. The projects I did as a Director of Photography were all about making the right choices in telling the story.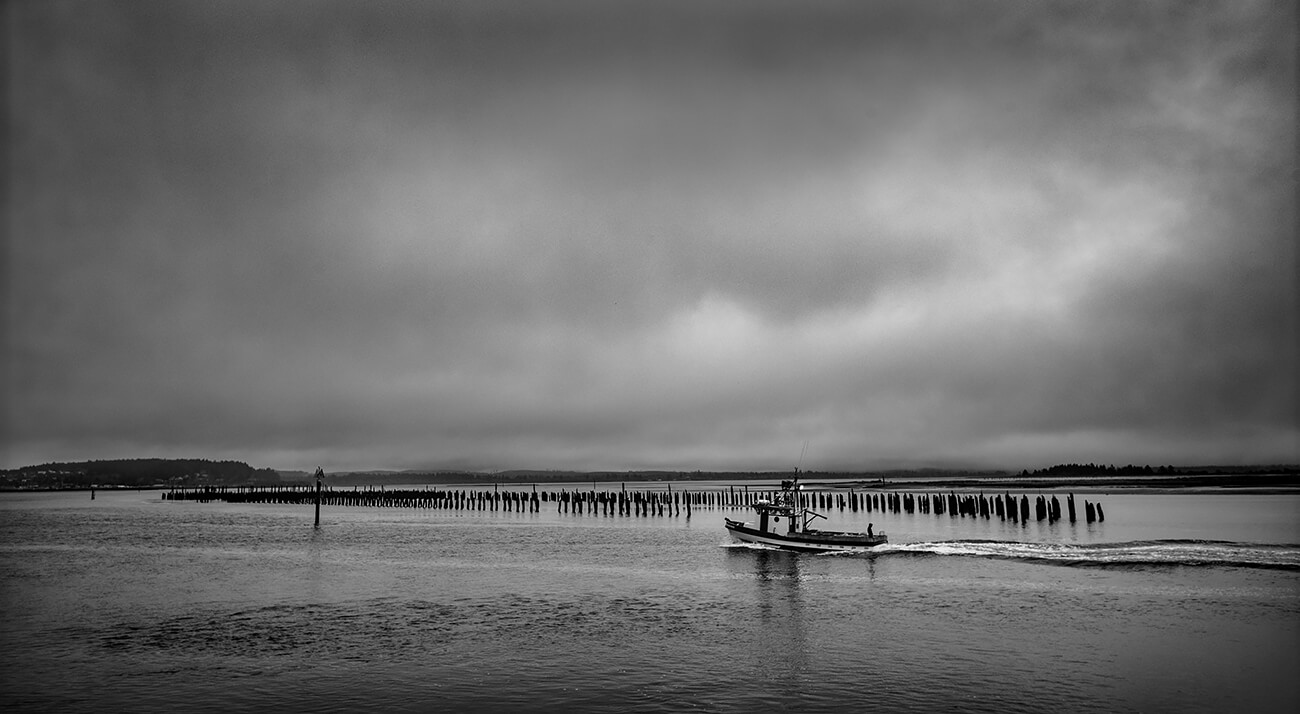 Baker Bay, Washington 2021 © Charlie Lieberman
You shot a series of photographs during the initial COVID-19 quarantine. Do you think your work has changed or evolved during this time as opposed to pre-pandemic?
I've not had a period in my entire visual life where I wasn't evolving. That, perhaps, is the greatest gift I've been given. I have no idea where that comes from. The rate of change varies: it goes fast, it goes slow. The COVID series was accompanied with a burst of new ideas. Other new ideas and themes have entered my work since then.
This series, "Pandemic Walks at Woolsey," finds you revisiting areas, once decimated by the Woolsey Fire, now undergoing rebirth. How important is that series to you?
Much of the importance was personal at the time. It kept me creatively occupied during that early period before vaccines, a period when travel was impossible. I was lucky to live in an area that is quite naturally beautiful at certain times of the year. The spring of 2020 was the loveliest I had ever seen in the 30 years I've lived here. I felt I was on a mission and it didn't actually matter if the results were seen by many or only by a number of close friends. As that spring unfolded, I began to see how the return of nature from ashes offered an optimistic albeit subtle look at how to think about the pandemic. It was something to get through, overcome and reach a rebirth of sorts. I guess we are still on that path and that series can still resonate.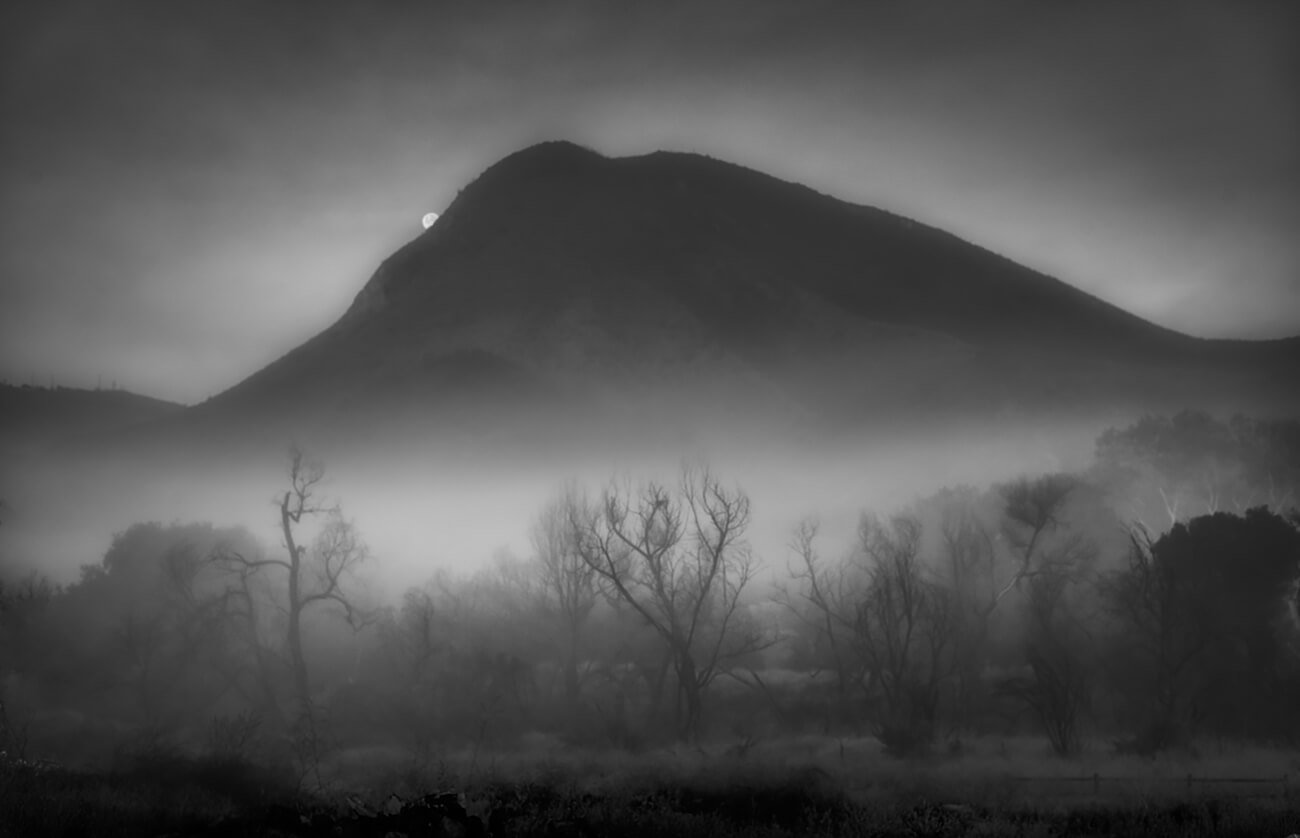 Paramount Ranch, California #1 2020 © Charlie Lieberman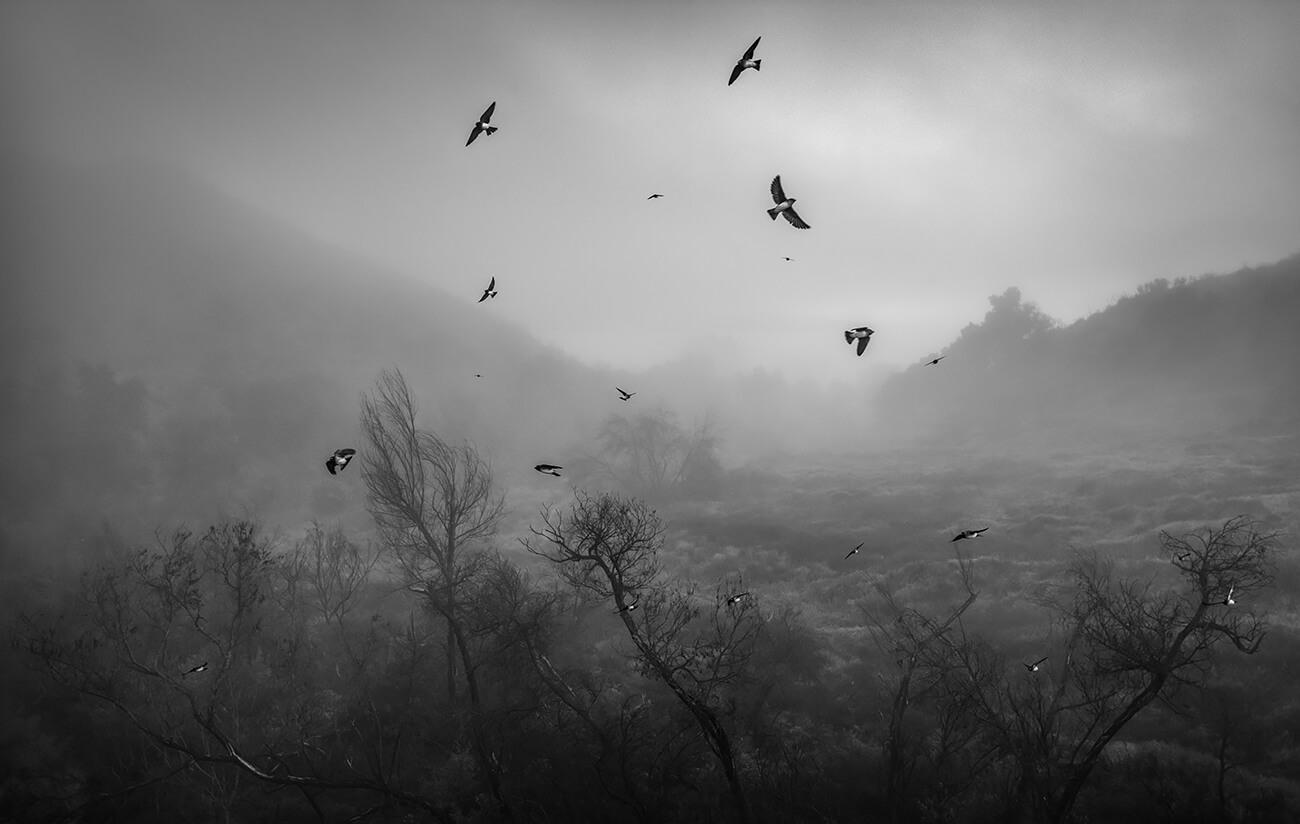 Paramount Ranch, California #2 2020 © Charlie Lieberman
How do you decide when to shoot in black-and-white versus additional hints of color or light, as in your "Stars & Streaks" series?
That choice is made instinctually and it is a choice I make when capturing the image. For the past 8 years, I've used a B&W digital camera for those pictures, so there's no option later when I'm processing. It was that way when I shot film and I prefer to work that way now. I just know which camera to use in the moment. The image I'm about to capture must be directing me and the choice is made instantly. I've never regretted the outcome.
What kind of a response from viewers are you hoping for when they look at your work?
I actually hope that a dialogue ensues. That, of course, is largely impossible, but I like to feel I've started a conversation with my picture.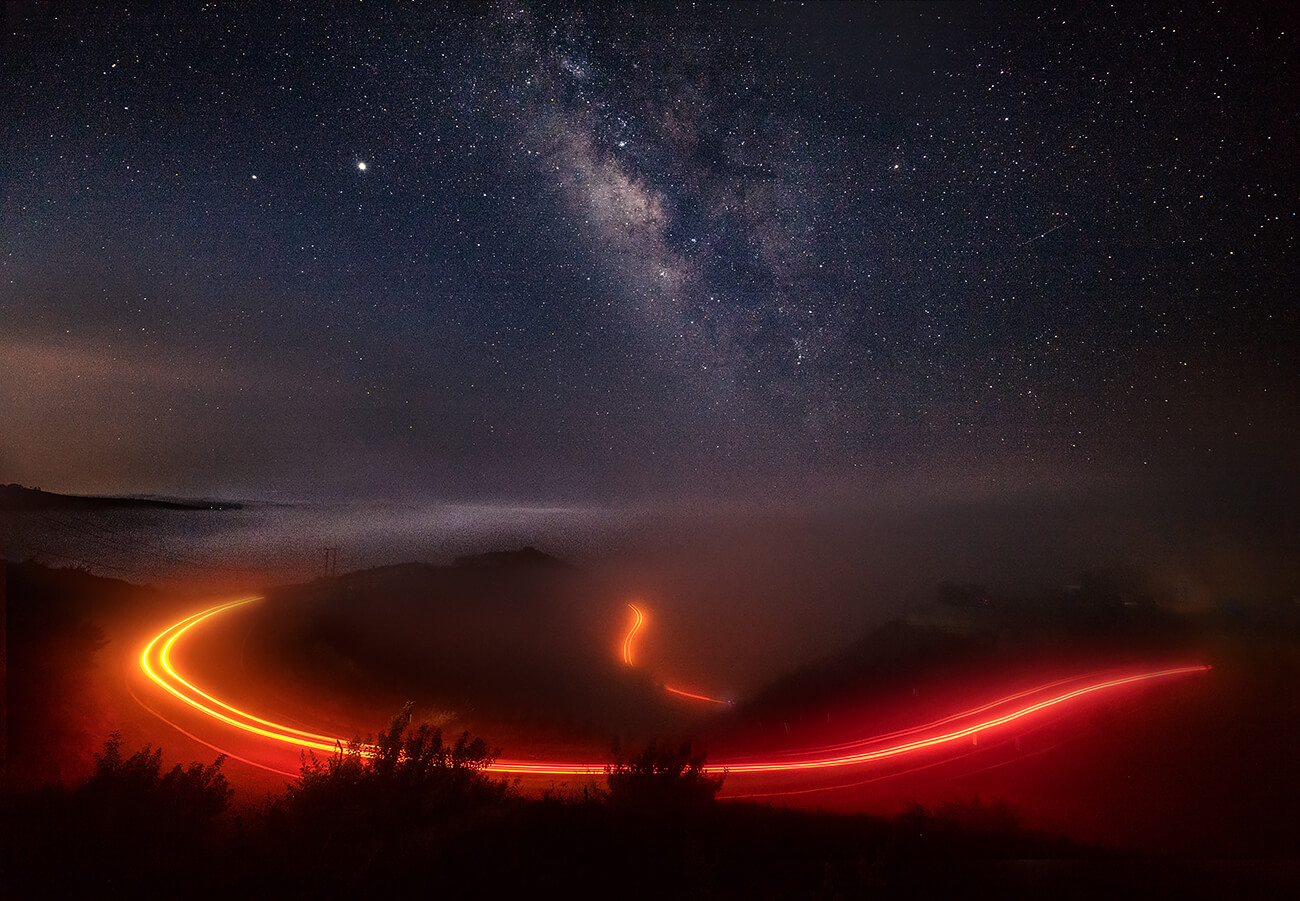 Latigo Canyon Road, California 2020 © Charlie Lieberman
What is the biggest lesson you've learned throughout your career that could be of help to those who are starting out in photography?
Keep persevering and experimenting. If you have talent and some luck comes your way, you can have a life full of extraordinary experiences. Sometimes you just have to go where the ride takes you. I was lucky that way in that I had many opportunities to travel, both in the United States and around the world.
Where do you plan on photographing next?
I'll be looking to take a short trip or two within California before the fall, followed by a couple of months in Oregon as the weather turns to my kind of "beautiful days."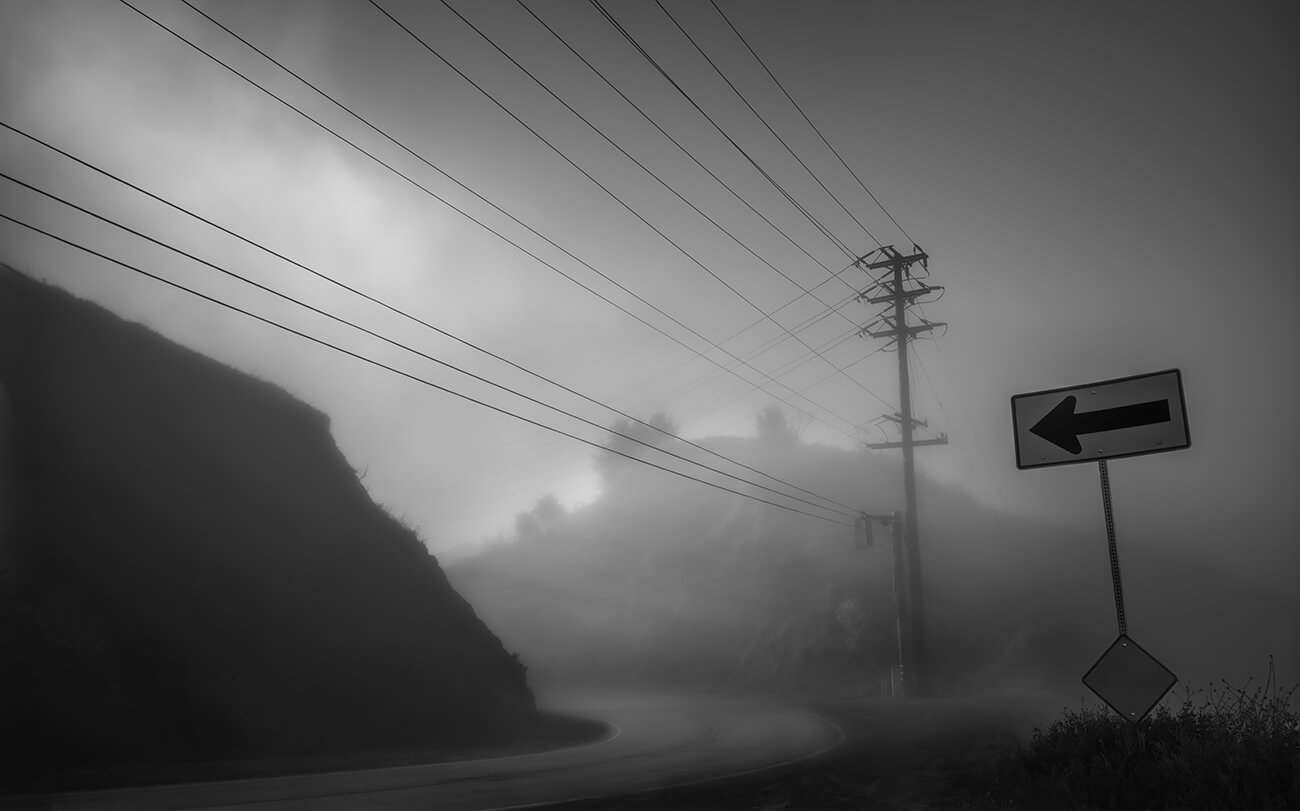 Mullholand Highway, California #1 © Charlie Lieberman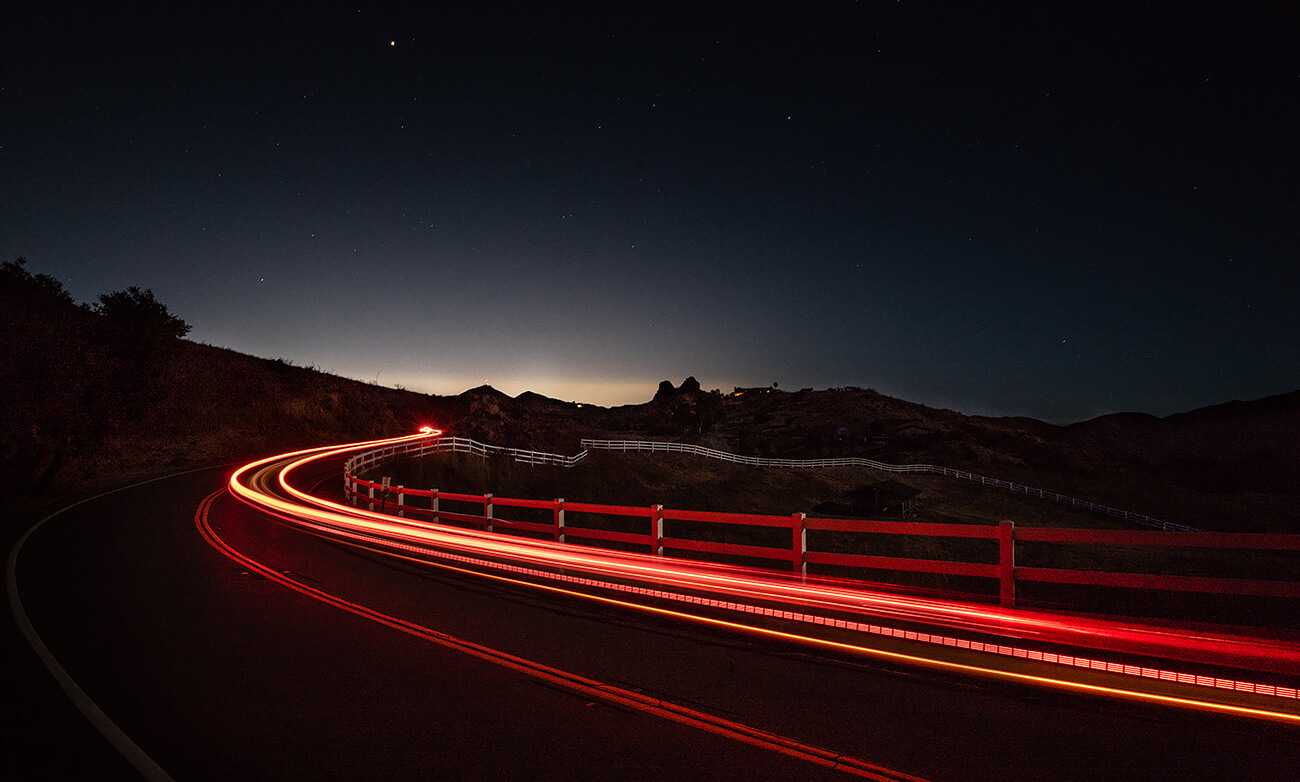 Mullholand Highway, California #2 © Charlie Lieberman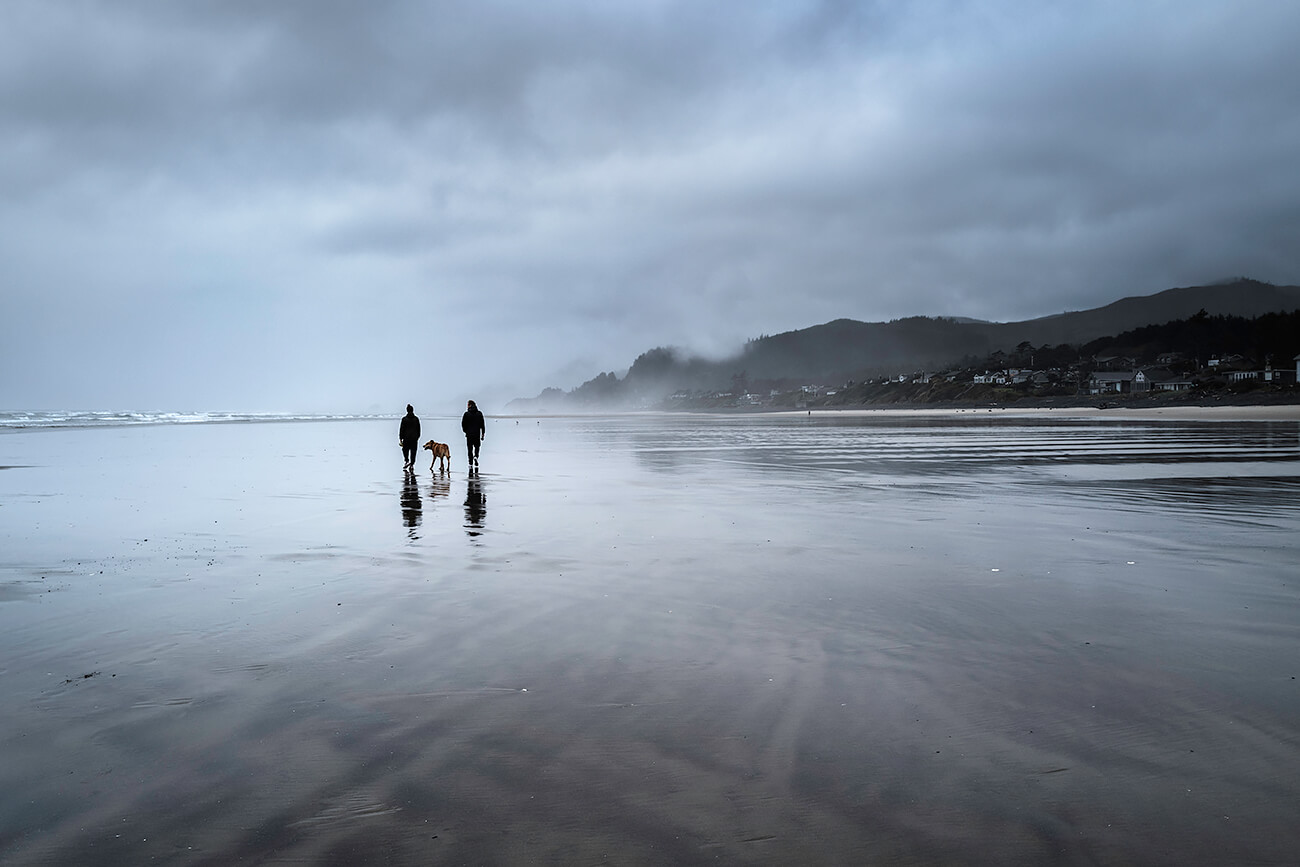 Arch Cape, Oregon 2021 © Charlie Lieberman