Returning to Paris, in the Marais, ImageNation, under the direction of Martin Vegas, from May 27 to 29, 2022, offers a deep exploration of the visionary world of more than 400 recognized artists from different countries, each one of them bringing to life a new and unusual perspective through their amazing works.
As part of ImageNation, Just Women, curated by Slavica Veselinović, will take place from May 27 to 29, at Galerie Joseph Le Palais, in a new gallery, previously known for being the Pierre Cardin Museum, and closely located to the iconic Centre Pompidou, in the exquisite district of Marais.
The project, Just Women, explores identity and culture, inviting the public to discover a series of powerful images, whose style varies from portraiture to art photography and documentary, as viewed from their authors, 32 women, who pushed their comfort zones and limits to shape a new language of the female gaze. Artists, such as Maria Svarbova, the renowned Slovakian photographer, who stages atmospheric shots of pastel-hued swimming pools build in the Socialist Era, Marisol Mendez, Margaret Durow, Imogen Freeland and Kuwaiti photographer Maha Al-Asaker, are among them.
My body belongs to my family's honor. As a woman who grew up in the Middle East, my freedom has always been limited by the traditions and norms of my homeland, Kuwait. In this body of work, I explore the freedom of the Arab female body, but without showing nudity. Hidden Desire allows me and other women in the Middle East, to speak from within the limits of tradition and religion, and in so doing to create a dialogue with these very limits themselves
, says Maha Al-Asaker.
For the Bolivian photographer Marisol Mendez representation of women remains whitewashed and phallocentric partly due to how Catholicism and class struggles permeate our understanding of womanhood with Catholic dogmas reinforcing society's Madonna-Whore complex and inequality manifesting as the under and misrepresentation of indigenous and mestizo women. Her project MADRE seeks to challenge this embedded machismo and celebrate the complexity and diversity of her culture through the portrayal of its women.
The show also features the image Twins Expecting of the London based photographer Imogen Freeland, who explores the varied experiences of motherhood.
Society often represents the maternal experience in an idealised way that can create unrealistic expectations and so when faced with a reality that doesn't align with these it can lead to a feeling of inadequacy and personal failure. My hope is that my work can inspire a more honest conversation around motherhood to shape healthier expectations and reassure women that they are not alone in their experiences.
All works will be available for purchase at reasonable prices, as our aim is to make contemporary art accessible to a large audience of clients and art lovers.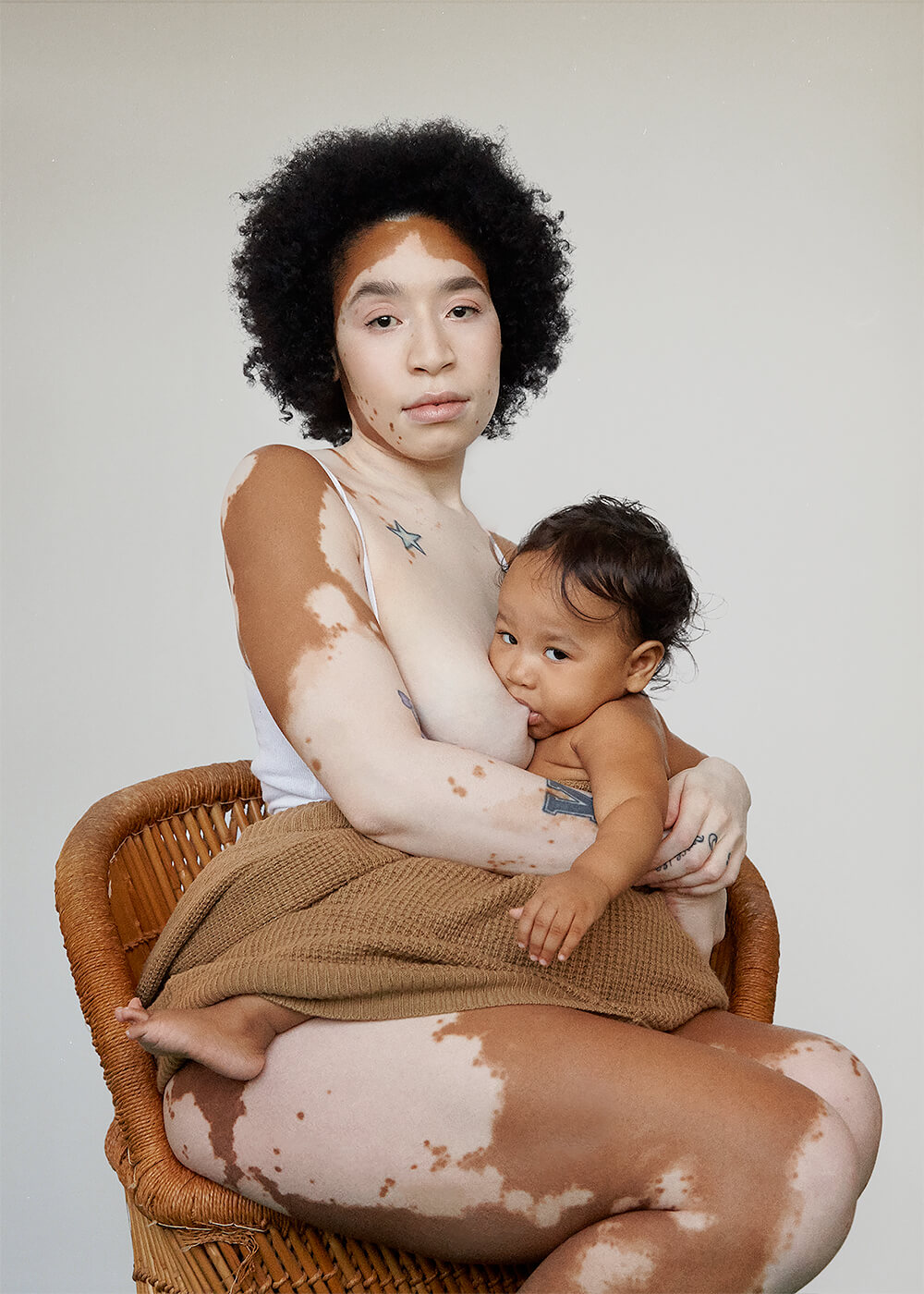 About ImageNation
ImageNation aims to identify high-quality work by new voices in contemporary photography. The purpose is to connect the photo community and its audiences with the most inspiring works in print, in person, and online. Since 2016, ImageNation is based in Paris, bringing the exhibitions also to Arles as part of the Voies Off Festival; to Venice during the Film Festival days; and to Los Angeles as part of the LA Art Show. In 2021, ImageNation has been exhibited in Milan.
www.imagenation.paris
www.justwomen.gallery