Veritas Editions
, the premier publishing house specializing in fine press and limited edition books, portfolios and prints, is honored to announce the publication this autumn of monographs by three master photographers,
Kenro Izu
(born 1949, Osaka, Japan),
George Tice
(born 1938, Newark, NJ), and
Paul Caponigro
(born 1932, Boston, MA). For Izu, Veritas Editions will produce 3 books: a Photobook, a Limited Edition Photobook, and a Fine Press Edition. For Tice, Veritas Editions will produce 2 books: a Photobook, and a Limited Edition Photobook. For Caponigro, 2 books will be produced: a Fine Press Edition, and a Photobook-style Facsimile of the Fine Press Edition.
Formed in 2014 by photographic artist
Craig Alan Huber
, Veritas Editions describes itself as "dedicated to communicating the beauty in truth, and the truth in beauty, via photographic art and narrative on paper, transporting us from our increasingly digital, texture-starved world to one that brings that texture back into our lives with fine prints, papers, and materials matching the raison d'être of each publication." Veritas Editions is based in the artistic community of Woodinville, Washington.
The
"Trilogy of Masters"
will launch with Izu's book on September 22, followed by Caponigro's on October 20 and Tice's on November 11 (during Paris Photo). Following are descriptions of these stunning, unique volumes that celebrate the best in book and print making.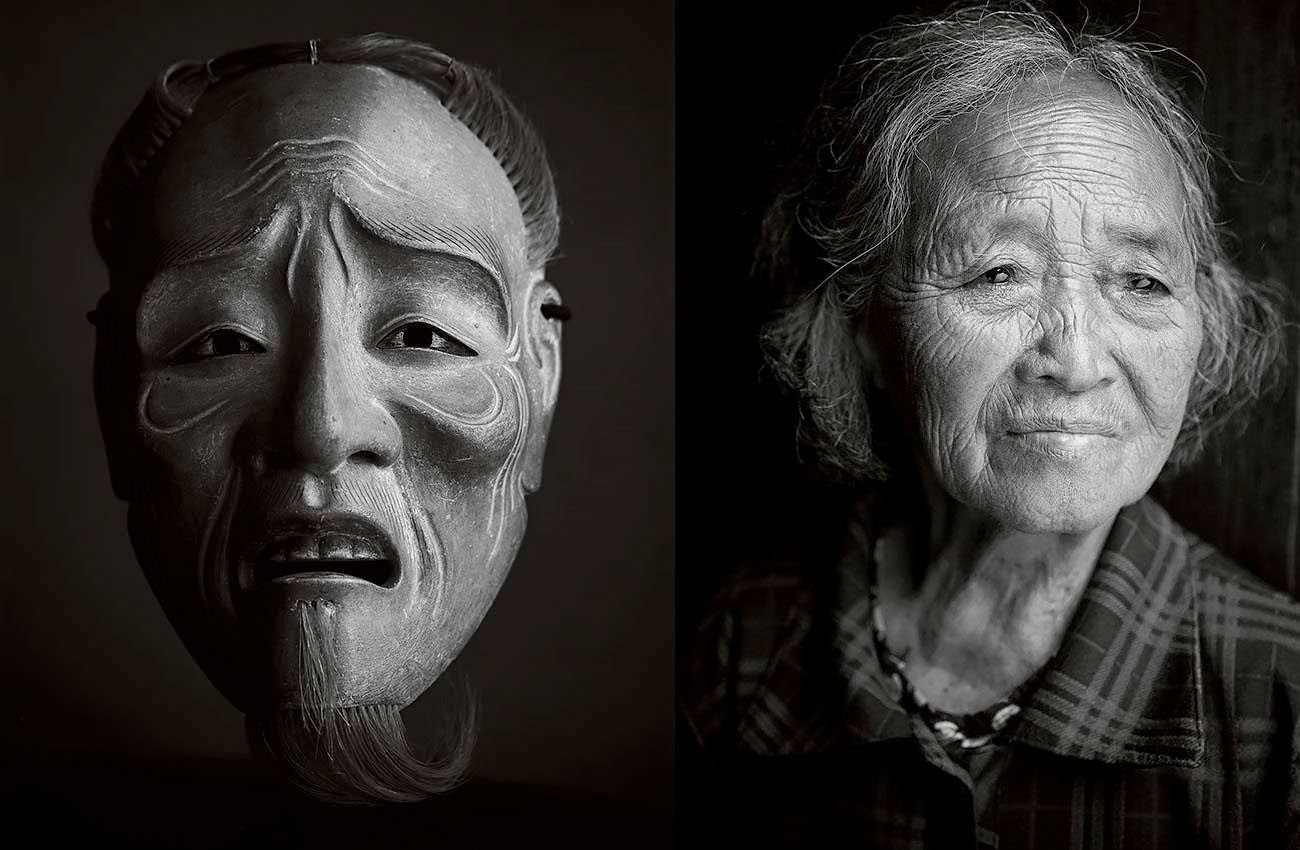 Left: Noh #24, "Kojo" Mask by Deme Yoshimitsu, Edo Period, Sasayama, Japan, 2018; Right: Fuzhou #138, The Forgotten Land, Former Resident, Jiangxi, China, 2019
Impermanence, Kenro Izu: A Fifty-Year Journey
Publication Date: September 22, 2021
Throughout his career, Kenro Izu has created images with his signature large-format film process.
Impermanence, Kenro Izu: A Fifty-Year Journey
represents fifty years of his work after moving from Japan to the United States in the 1970s, specifically to begin a fine art photography career. The books feature images from Izu's major series taken throughout the world from Egypt, to Laos, to Pompeii. The design and physical elements of Izu's book mirrors the intention and aesthetic of Izu's images. Izu titles his book essay, A Journey Without A Map, and he chronicles his process to become an intuitively-driven artist. Meeting and speaking with the 14th Dalai Lama was a pivotal moment in his artist sensibilities. This reflective acknowledgement of the unseen within the seen provides an emotional quality to his photographic images.
The Photobook is presented as a cloth-bound hardcover and slipcase, offset printed in quadtone on Japanese fine art paper. The expansive 324 pages feature over 220 plates from scanned original platinum palladium images. Accompanying text from Kenro Izu, Eikoh Hosoe and Howard Greenberg are presented in English, Japanese, and Chinese.
The Limited Edition offers the choice of one of four different Collotype prints made in Kyoto, Japan at Benrido Atelier under the supervision of Kenro Izu.
The Fine Press Edition includes 15 Platinum/Palladium prints and 3 Gum Bichromate Over Platinum/Palladium prints, custom binding and endpapers, all housed in a custom artisan-produced traditional Japanese wooden lacquer case. In Letterpress printing, a selection of texts from Howard Greenberg, Eikoh Hosoe, and Kenro adds valuable context and narrative to the artist's journey.
Fuzhou #118, The Forgotten Land, Jiangxi, China, 2018 © Kenro Izu
About Kenro Izu
Kenro Izu is a widely celebrated photographer. Born in Japan, he has lived in the United States since the 1970s and photographed around the world. He developed his own contact-printing process that has been a hallmark of his work, and his photographs have been exhibited in numerous museums and published in close to 20 books. In addition, he is the founder of a pediatric hospital and nonprofit organization, Friends Without A Border, for children of Southeast Asia who suffer from lack of medical facilities and severe poverty.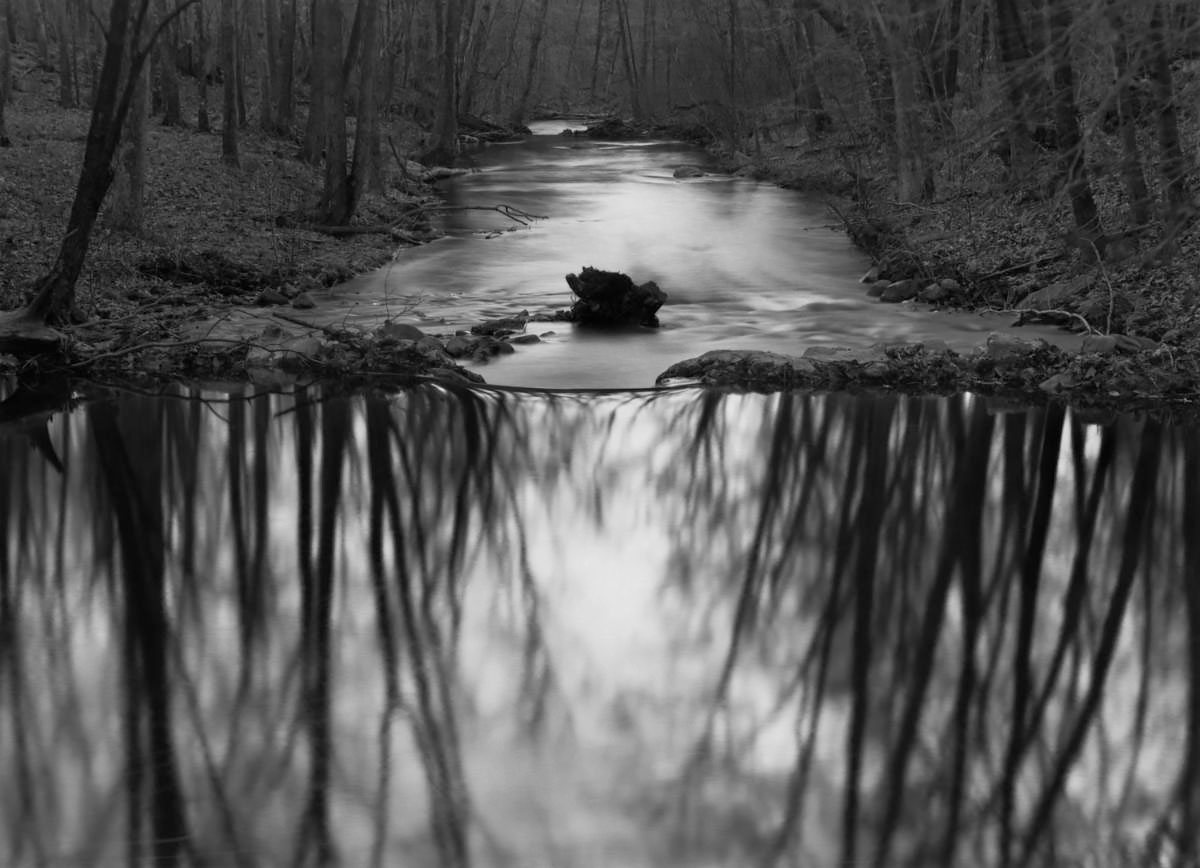 Reflecting Stream, Redding, Connecticut, 1968 © Paul Caponigro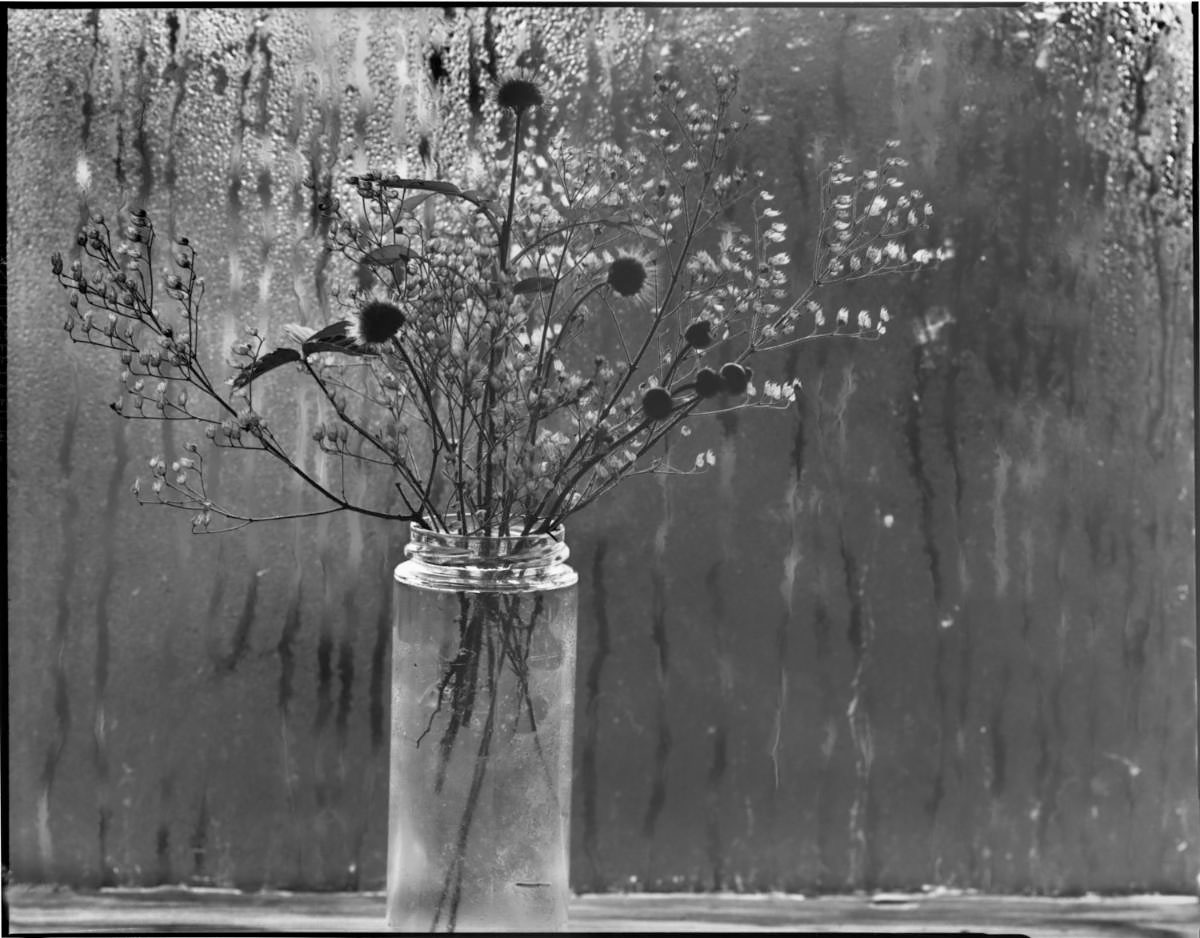 Cape Cod Window, Near Truro, Massachusetts, 1958 © Paul Caponigro
Paul Caponigro: The Spirit Within
Publication Date: October 20, 2021
For over sixty years, revered photographer Paul Caponigro has been sharing glimpses of his view of the world through his particular form of noticing. Whether an image of an ordinary frozen windowpane, or a more expansive landscape photograph on location at a site like Stonehenge, Caponigro's emotional, transformative aesthetic subsequently became a signature of his photographs. Master composition and printing techniques combine with imagery full of wonderment and story, whether architectural structures or still life compositions of fruit on a simple kitchen table. The books' physical creative elements reflect a similar emotive and intentional aesthetic as Caponigro's images.
The Fine Press Edition includes custom cave paper with marbled paper elements used in the letterpress binding, all housed in a custom artisan-produced clamshell case. A selection of texts from fellow artists, curators, and gallery directors accompany the 18 original gelatin silver bromide prints.
 The Fine Press Facsimile Edition follows a pattern first seen in the 1930 Ansel Adams Fine Press Edition of Taos Pueblo, where Grabhorn Press in 1977 produced a Facsimile Edition at a more approachable price point, but with the same text and visual content as the original. In the case here for Paul Caponigro, Veritas Editions are publishing the two simultaneously.
Car for Sale, Paterson, New Jersey, 1969 © George Tice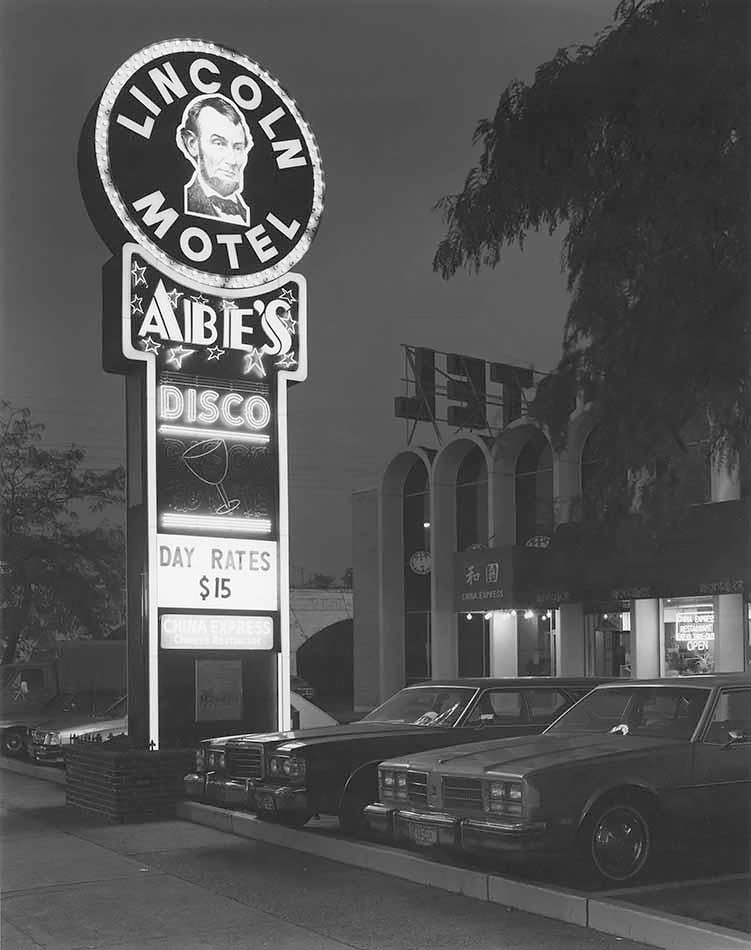 Car for Sale, Paterson, New Jersey, 1969 © George Tice
George Tice: Lifework (Photographs 1953-2013)
Publication Date: November 11, 2021
To capture and distill into book form the sweeping achievement of an artist whose award-winning work spans scope, subject, and decades is no easy feat. And to do so in a way that reflects this unique breadth is even harder still.
Lifework
provides a substantial look at Tice's work, exhibition history, and significant life events. His 25th book to date, the quadtone-printed book features many of Tice's well-known images, as well as some that appear in published form for the first time.
The Photobook is presented as a cloth-bound hardcover with dust jacket, off- printed in quadtone on Japanese fine art paper. In its 384 pages included are 318 of Tice's signature black and white images, all created with a large format camera and his master printing darkroom process. The patience, technique, and craft that this requires translates directly to the visual depth and richness that the images resonate. In his essay for the book, Tice provides anecdotes and perspectives on his life that enrich and add depth of context to the image viewing experience.
 The Limited Edition is presented in a custom cloth clamshell case and offers the choice of one of two different Gelatin Silver prints handmade by Tice in his New Jersey home darkroom.
About George Tice:
George Tice was born in Newark, New Jersey, in 1938. He began photographing in 1953, when he purchased a Kodak Pony camera, a hobbyist developing kit, and joined a local camera club.
Fields of Peace, Seacoast Maine, Paterson
, and
Urban Landscapes
are among his most celebrated books. Paterson won the Grand Prix du Festival d' Arles as the Best Photography Book of the Year (1972). His exhibitions include one-man shows at the Metropolitan Museum of Art (1972), National Media Museum, UK (1991), the International Center of Photography (2002), and the Newark Museum of Art (2006). He has been awarded fellowships from the National Endowment for the Arts, the Guggenheim Foundation, Bradford Fellowship, UK; and the New Jersey State Council of the Arts. In 2003 he was conferred an Honorary Doctor of Humane Letters degree from William Paterson University. In 2015 he was the Honoree of the Lucie Award for Lifetime Achievement.