Five photographers working on long-term documentary projects about social issues were awarded $10,000 grants from Getty Images yesterday in France at the Visa pour l'Image festival. The five recipients are:Matt Eich, Mojgan Ghanbari, Javier Arcenillas, Souvid Datta and Salvatore Esposito.
Javier Arcenillas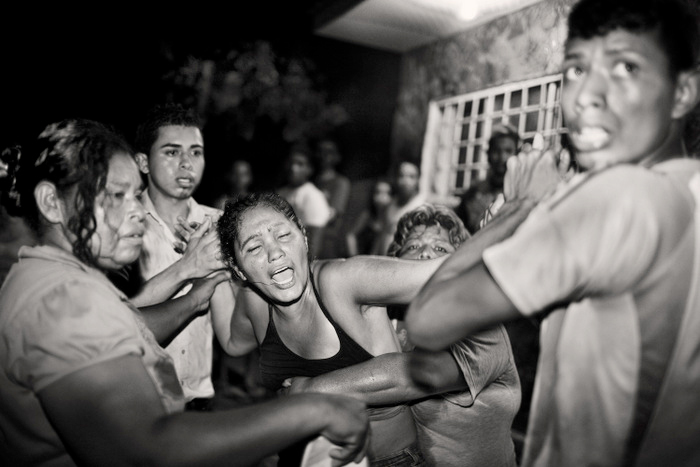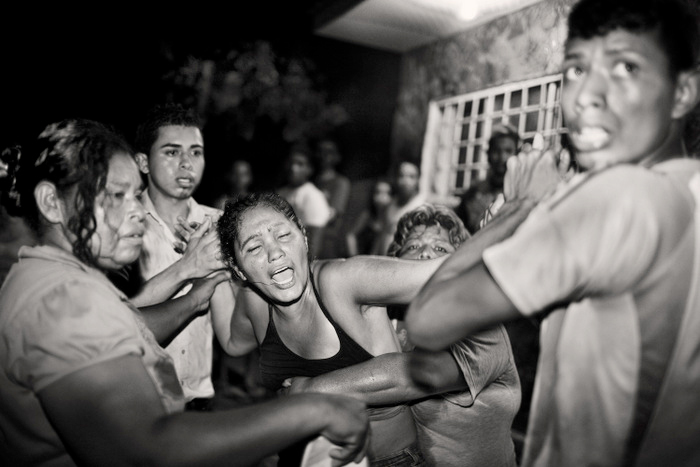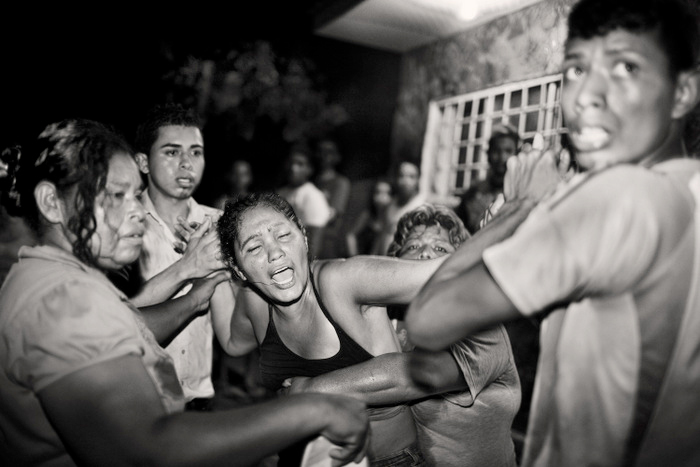 Latidoamerica
My project aims to document the axis of uncontrolled violence in Honduras, as social and political factors are fueling the escalating unrest.

Honduras is considered one of the most violent places on earth. Every day on the street of cities such as San Pedro Sula or Tegucigalpa, murder, robbery and other violence has become more prevalent. Ineffective internal politics in the area are unstable; drug traffic into the United States is uncontrollable; the neighborhoods of Maras and control of the Zetas border is the closest thing to a daily war.

A report by the Organization of American States (OAS) found that a violent death occurs every 74 minutes, and this is without war. In 2011, Honduras was among the most violent nations in the world, with police reporting 7,104 documented murders.

I have been working in Central America more than five years documenting the transformation of their society, and with the support of the Getty Images Editorial Grant, I will continue to bring these important and often untold stories to light. I will focus on gender violence, intolerance towards homosexuals or transsexuals, both of whom are subject to constant and numerous episodes of violence and mistreatment.
Souvid Datta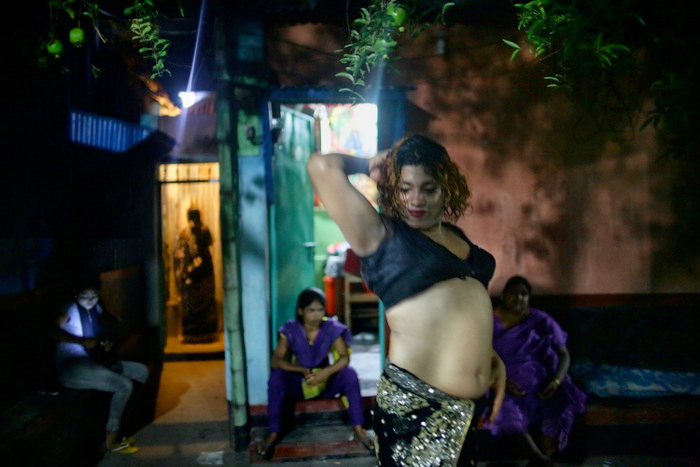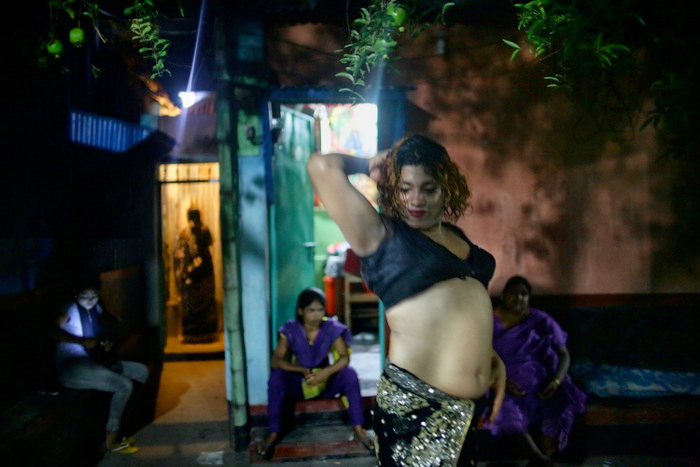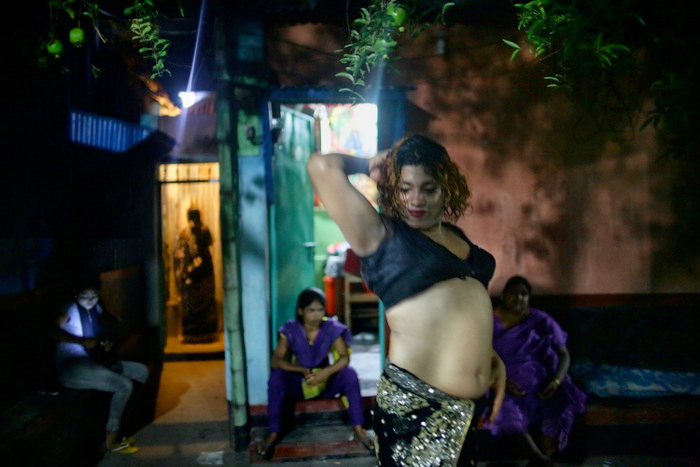 Sonagachi: Vanishing Girls
Narrow alleys, enclosed by towering, decayed brothels and bright market stalls form together in a confusing, colorful maze. This is Sonagachi, Kolkata - home to Asia's second largest red-light district.

The neighborhood exists as a sprawling, illegal network of organized gangs, traffickers and victims - a place where reporters and outsiders are threatened away by violence, politicians and police are bribed or complicit; and where an estimated 13,000 prostituted women, often under the age of 18, are effectively raped every day.

Over the past 30 years, the district has grown in the shadows, being left to fester. State and private initiatives have failed to tackle groups of petty criminals who now control territorial authority and resources. And a growing cultural stigmatization of those involved has bred disinterest and fostered exploitation. Today, younger and younger victims of trafficking come from further afar.

This year I gained access to Sonagachi. I spent time with prostituted women as young as 14 who had been kidnapped on their way to school from border-states. Their resilience, grace and collective enterprise astounded me; and at night, within dark brothel cells, I heard their cries for hours. Outside, police officials embraced gang-leaders and were offered their pick.

My first step was to document the reality of Sonagachi, from local rights abuses and institutional failure, to the urgent human narrative of women forced to live here.

The next phase of my reportage will take me beyond Sonagachi, tracing the trafficking routes back to their origins near the Bangladeshi and Nepali borders with India, where it is fertile ground for 'procurers ' and entire villages seem absent of teenage girls. Highlighting socio-economic conditions and local corruption in these villages will provide context for the prevalence and success of the trafficking business. And following individual procurers along their transport routes will reveal the logistics of how victims change hands, cross borders and enter the vast criminal networks of West Bengal. These are issues that have had very limited visual coverage, with restricted, outsider access.

I want this report to give voice to the thousands of trafficked young women who have been systematically stripped of human choice and expression. I want it to inform topical debates in India today on sexual inequality, graft and development. And, perhaps most importantly, I want it to provoke ordinary people to sit back callously no longer, but begin empathizing, questioning and contributing to a process of improvement.
Matt Eich
Carry Me Ohio
Heroin has seen a resurgence across the United States in recent years, but it is felt keenly in Ohio. In 2010, 315 people in Ohio died heroin-related deaths. By 2012, that number soared to 725. The state's response has been wide-ranging, with new laws creating stricter penalties for drug traffickers and creative ideas to expand treatment and needle-exchange programs. Although Ohio is at the vanguard of drug-prevention policy, the state's efforts appear to have their limits. Statistics show heroin is winning.

Nearly ten years ago I began making very personal pictures of family life in the region. Before I left Ohio in 2009, the impact of opiate addiction was just beginning to be felt there. Overdoses were on the rise. Elementary school kids were showing up at school with used needles in their backpacks.

This project will explore the poetic interplay between poverty, drugs and extractive industry in Southeastern Ohio, using photographs to humanize the statistics and the words of those depicted to explain the structural conditions behind them. I will collaborate with writer Kate Linthicum and filmmaker Peter McCollough, focusing on creating collaborative 6x7 portraits of people whose lives have been affected by the scourge of opiates in Ohio.

I will create a series of vignettes, highlighting the personal and societal impact of this pervasive issue by presenting the work online as a mix of stills, text, community contributed content and video, as well offline, in the form of billboards and community-based exhibitions throughout the region. Making the content publicly accessible is what will set this work apart from so many other media depictions of the issue.

With the support of the Getty Images Grant for Editorial Photography, I will drill deeper into the lives of residents in an effort to uncover the residual effects of these seemingly unwinnable wars on poverty and opiates on the daily lives of people in this region.
Salvatore Esposito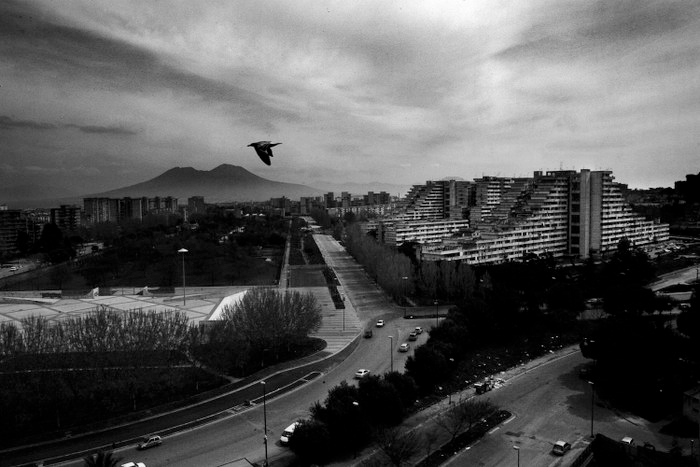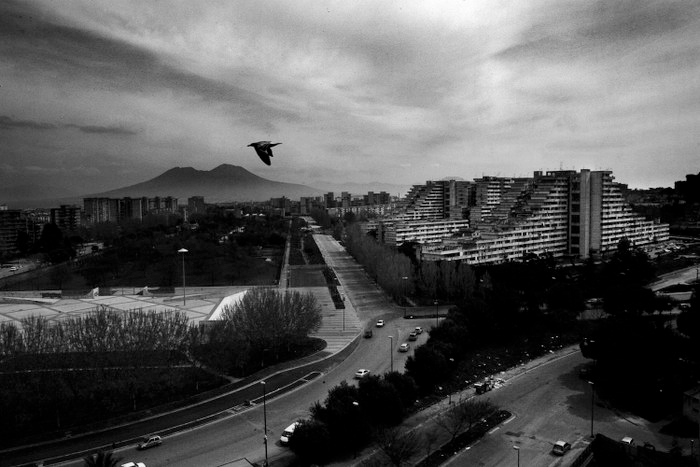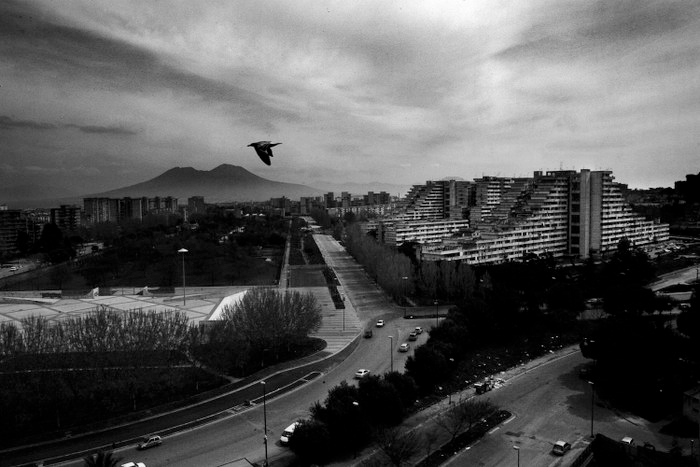 What is Missing
The goal of my project "What is Missing" is to understand the institutional failures which have pervaded the lower social class in Naples. For the last five years I've been working to uncover the weaker social layers in the city I call home. I wish to tell Naples' story by analyzing the difficulties arising from the negligence of its ruling class.

The lack of support both by the government and social programs has left Naples' lower classes underserved and underrepresented. The Camorra has replaced the institutions, generating illegal employment and appropriating the unemployed as laborers for its illegal activities.
Mojgan Ghanbari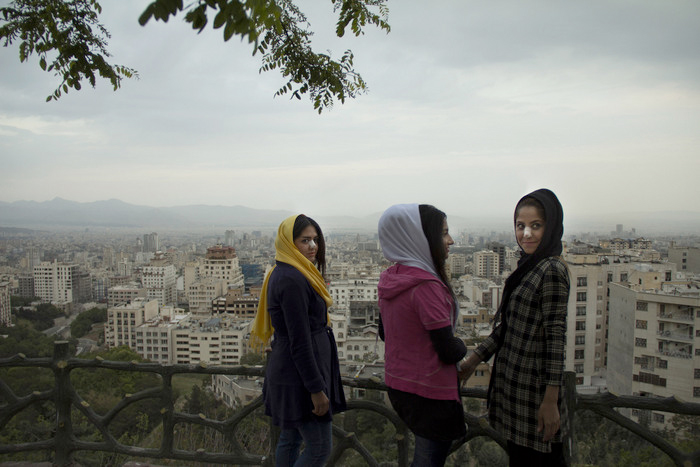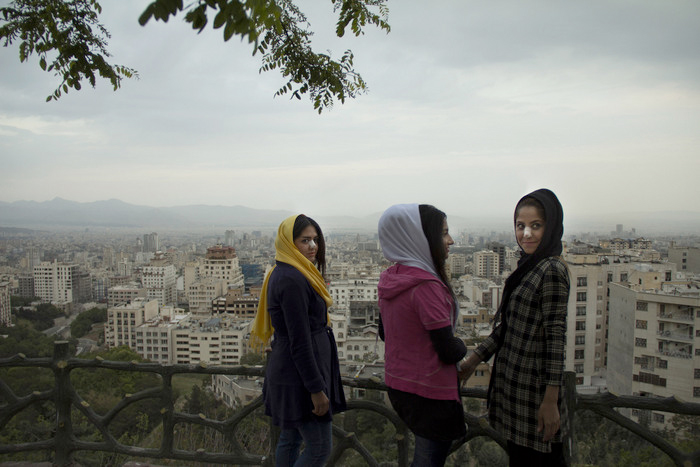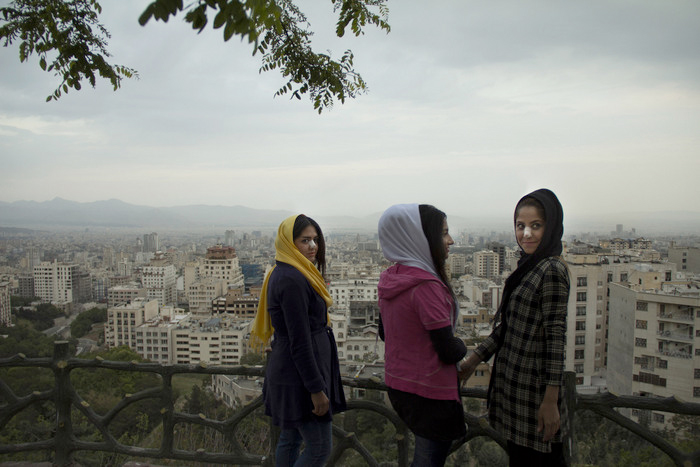 Zanan
Profound changes took place in Iran as a result of the Islamic revolution in 1979, which had a significant impact on the lives of women. Legislative changes to Islamic rules resulted in further restrictions being imposed on women; restrictions on community participation, enforcement of the mandatory hijab and the Family Protection Law. Women were put at the mercy of all the men in their family.

Despite every effort by the State to convey a positive image of Shia Muslim Iran, there are still many clauses that limit women and their civil rights.

This project explores the lives of women that grew up in the same world as I did. Modern women who have consistently resisted against discrimination; and are also conflicted between observing old traditions and an ideological desire for modern values and freedom.

For over twenty years the news and imagery coming out of Iran has been dominated by veiled, oppressed women. This incorrect perception of Iranian women in the West is dictated by the stereotypical images of the broadcast news media. As an Iranian woman, I have seen things differently. During the three decades after the revolution, women have made significant gains in their rights to an education. Currently more than 60 percent of Iranian university's intake are women; a fact which worries Muslim extremists. Iran now faces many young women who have found the courage to express their demands, despite the fact that any objection faces a backlash from the patriarchal power, of both family and society.

My goal is to document the experience of being a young Iranian woman and through this challenge the perception of Iranian women in the world by giving this previously unheard group a voice. For over two years now, I have been documenting the daily lives of women in Tehran, the most modern city of the country. I wish to expand this research and document how factors like religion, old traditions and modernity characterize the female's identity in Iran today. The Getty Images Grant for Editorial Photography will enable me to keep working on this project and bring a profound understanding of femininity in contemporary Iran.