What does it mean to witness? Is it to view from afar or stand in solidarity? Is it to stumble by chance upon an event, or intentionally seek out an encounter? We are familiar with the idea that to hear is not the same as to listen. But how do we define a conscious mode of looking? For photographer James Bannister, his "way of seeing" is at the crux of his philosophy of the medium.
Commissioned by
Leica
in collaboration with
1854
, Bannister's new body of work - titled Witnesses of: Individuality - extends the reach of the artist's ongoing preoccupations with ideas of identity, connection, and authenticity. Where previous work has led him to Las Vegas, Nevada and California in pursuit of the "visual language and semiotics… of escapism and wanderlust," this particular brief brought Bannister home. Armed with a Leica SL2-S, the Summilux-SL 50 f/1.4 ASPH and a £5000 creative grant, he spent three weeks driving around England, from London to the Southwest and Manchester to the Midlands, catching small glimpses of lives lived. The resulting sentiment is altogether more "subtle", he reveals: "Thinking about what is 'English' about England."
Central to Bannister's photography is the probing of fact; seeking that which "lies underneath" the daily masks we don. A "see-saw" of facade and subsurface, artifice and authenticity, his work teeters on the edge of binaries, just near enough to unsettle stereotypes. For Witnesses of: Individuality, his fragmentary and non-linear style feels its way across Britain with a single-minded ethos, promoting openness, tolerance, and self-awareness in a cultural and political climate fraught with division.
As a storyteller, Bannister's stance is consciously apolitical. Amidst the backdrop of Covid, Brexit and the torrent of "political gesturing and media noise", Bannister set out to see what Britain "really looks like" today. The project is attuned to the "national collective psyche", and yet performed in a different key: a major chord, coloured by a full spectrum of society, and the optimism of finding people "longing to be united." Crucially, what unites Witnesses of: Individuality is its commitment to celebrating difference: to the subtleties, idiosyncrasies and surprise of each encounter.
What eventually rises to the surface is the desire to belong, to be heard and be seen.
Steve, Route 303 Diner, Honiton, Devon, England © James Bannister
I met Steve whilst photographing the American diner in Dorset. Whist talking he revealed that his hobby is photographing the cars and streets for our time, as a document for people in the future to see how we live today; as cars really visually denote the time. I told him that it made me think how Stephen Shore's famous images of the American west once must had looked vernacular but now seem like a relic of that time and its the cars above most else that date the pictures.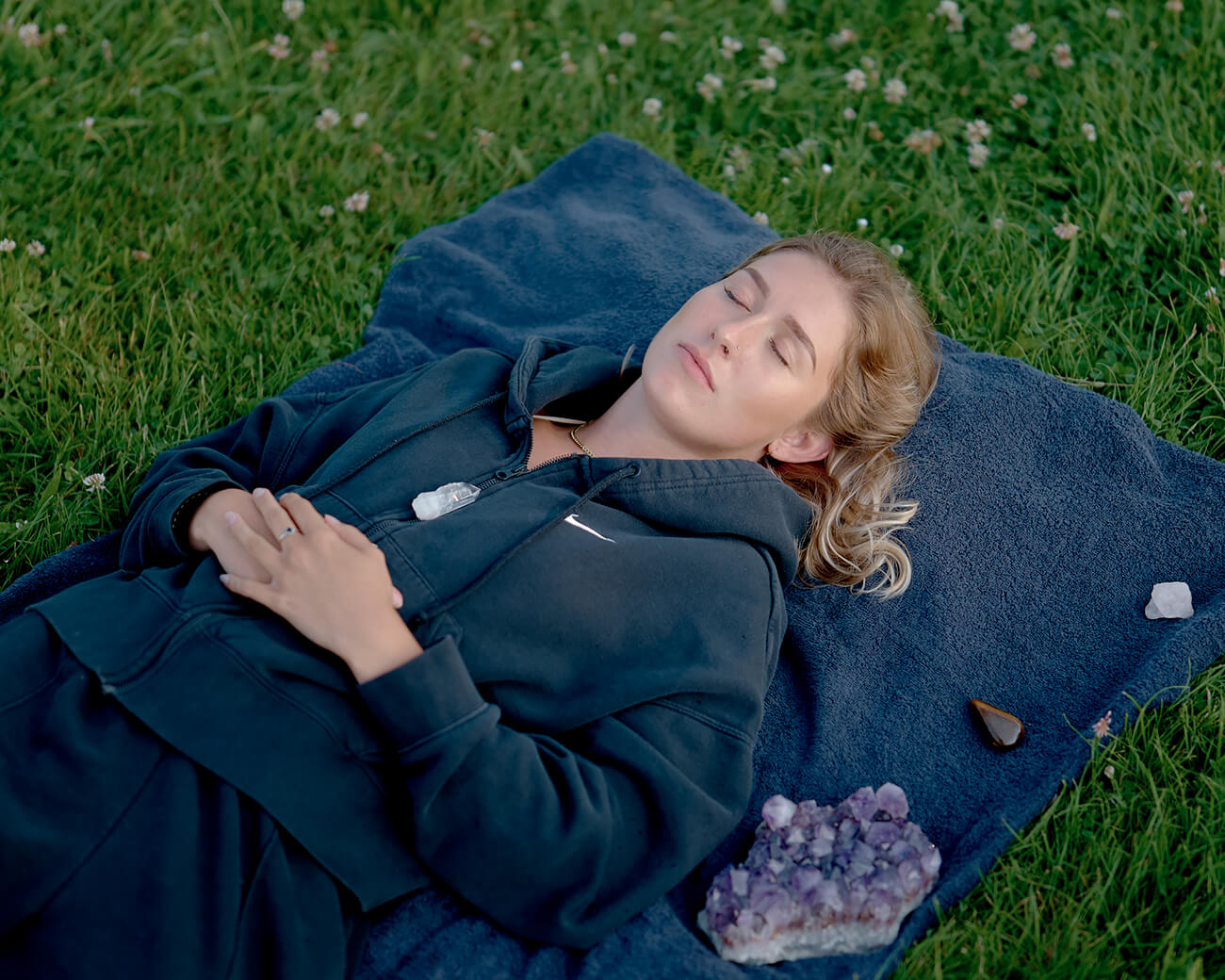 Zoe, East Beach, Essex, England © James Bannister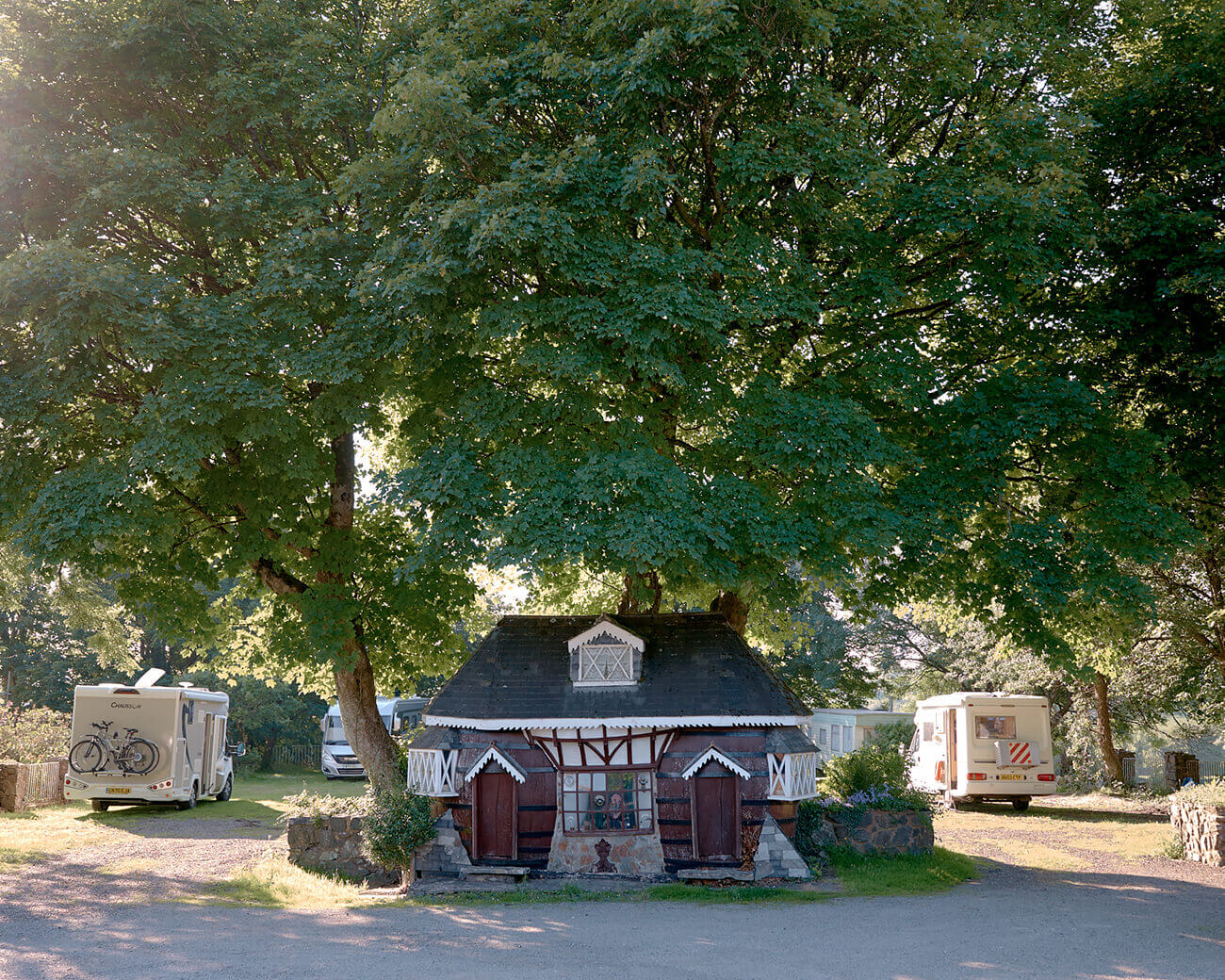 Dartmoor, Devon, England © James Bannister
About the Witnesses of: Individuality Commission
Witnesses of: Individuality is part of the Leica x 1854 Commission Series, which has awarded three photographers a £5000 commission fee and coveted Leica equipment to create new bodies of work.
Read more about the commission here.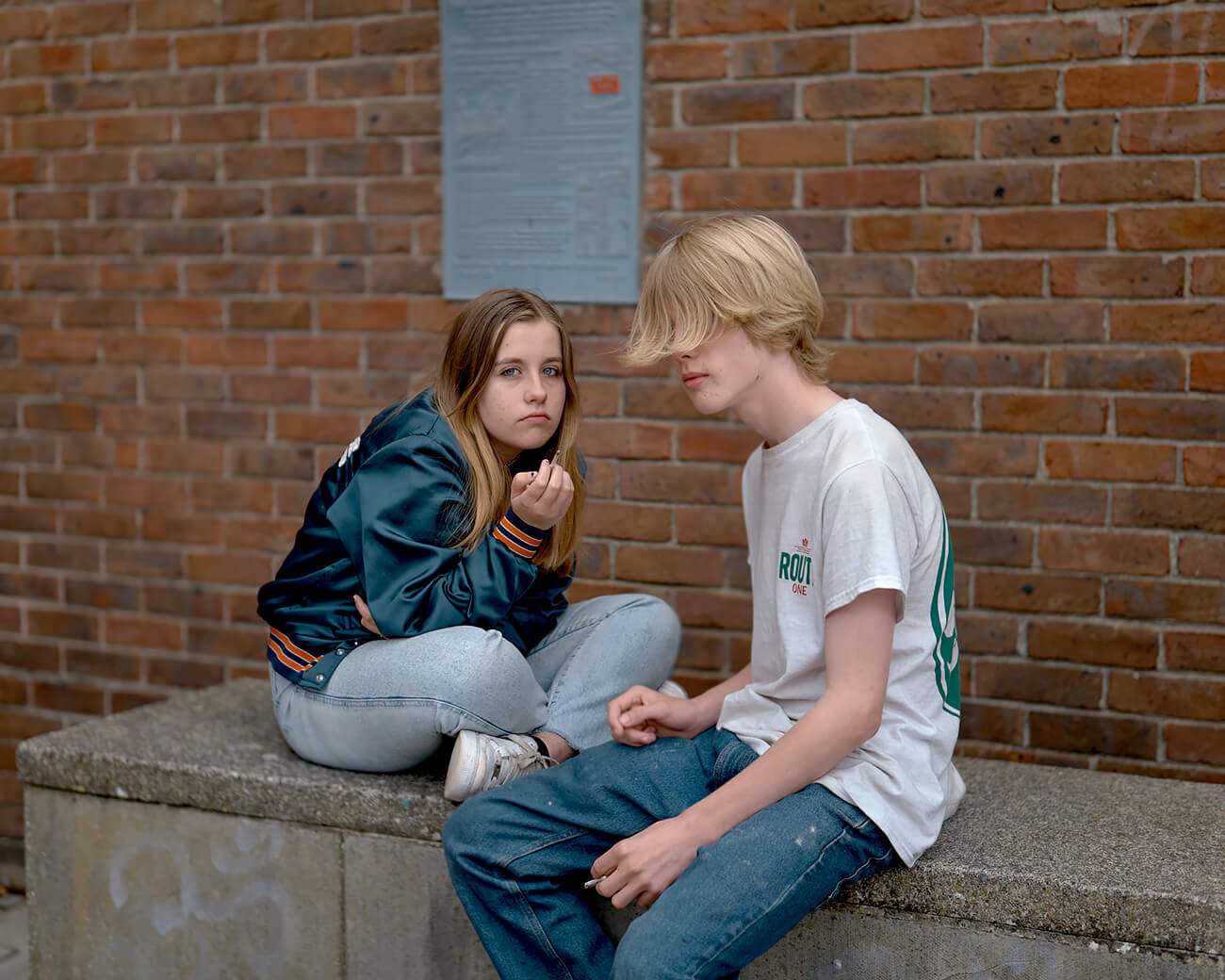 Jamie and Billie, Glastonbury, England © James Bannister
They were very caring for each other and their body language told of their own secret world. They made me think of all of us at that age and how adolescence is such magic and sometimes brutal time in our lives. 'Smoking at the bus stop when there's nothing to do in our hometown' is a trope but also very real for so many peoples experience
About James Bannister
James Bannister (b.1991) is a Documentary, Portrait and Editorial photographer based in the UK and working internationally. His work has been seen in publications such as It's Nice That, The British Journal of Photography and Harper's Bazaar. His personal work focuses on long format, narrative photobook projects.
James Bannister's Website
James Bannister on Instagram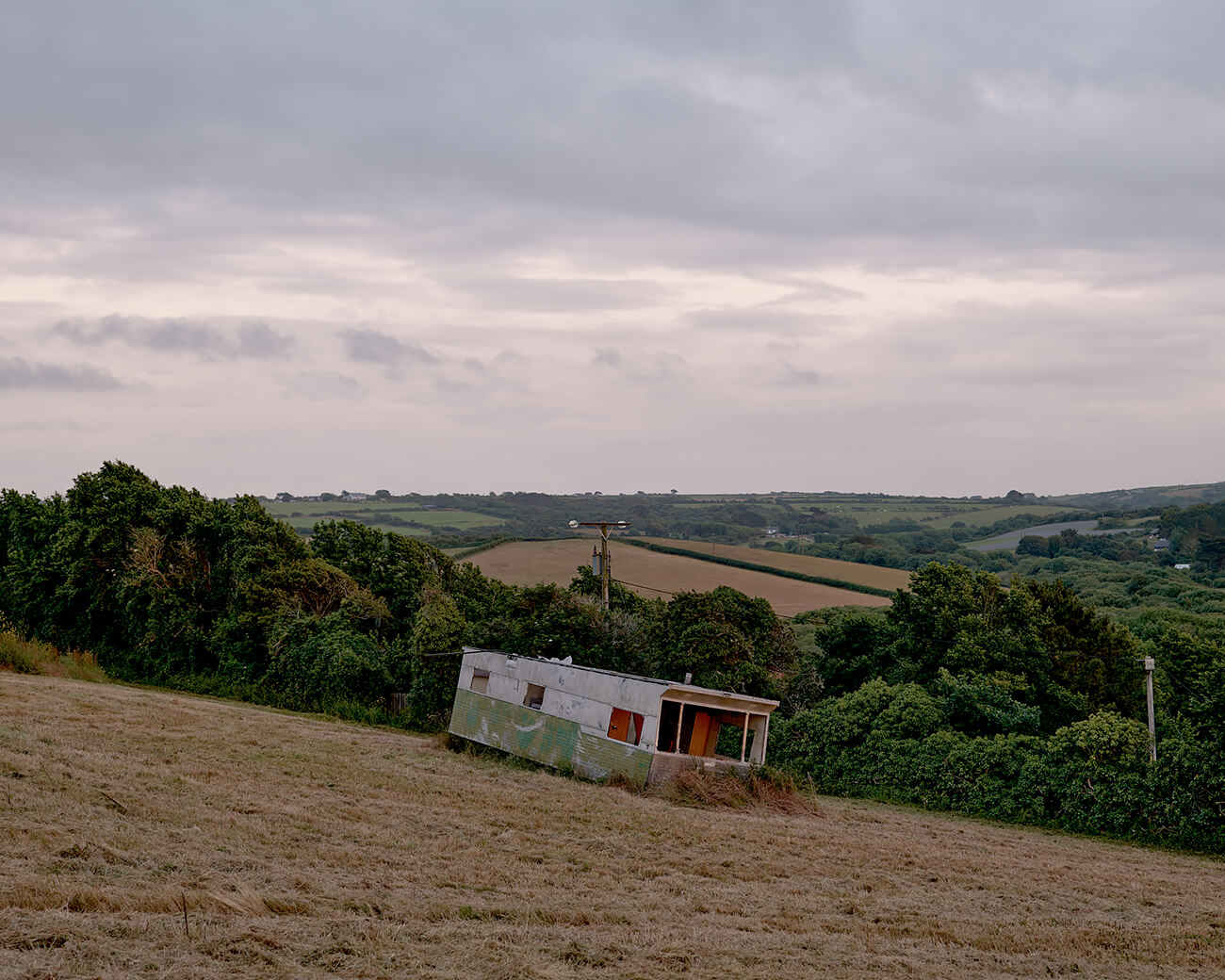 Cubert, Carrick, Cornwall, England © James Bannister
About Leica
Leica Camera AG is an international, premium manufacturer of cameras and sports optics. The legendary reputation of the Leica brand is based on a long tradition of excellent quality, German craftsmanship and German industrial design, combined with innovative technologies. An integral part of the brand's culture is the diversity of activities the company undertakes for the advancement of photography.
In addition to the Leica Galleries and Leica Akademies spread around the world, there are the Leica Hall of Fame Award and, in particular, the Leica Oskar Barnack Award (LOBA), which is considered one of the most innovative sponsorship awards existing today. Furthermore, Leica Camera AG, with its headquarters in Wetzlar, Hesse, and a second production site in Vila Nova de Famalicão, Portugal, has a worldwide network of its own national organisations and Leica Retail Stores.
UK Leica Website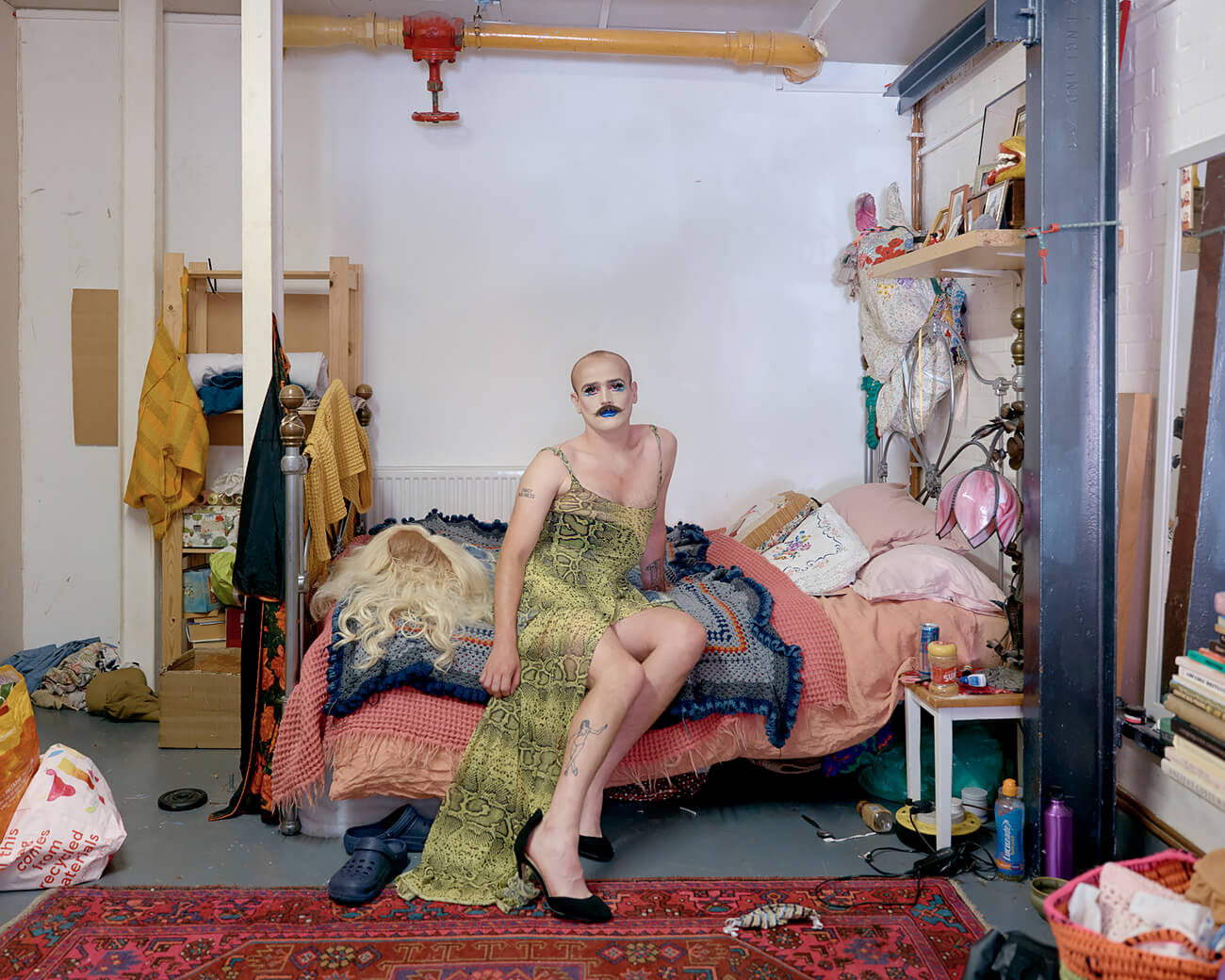 Rhys, Hackney Wick, London, England © James Bannister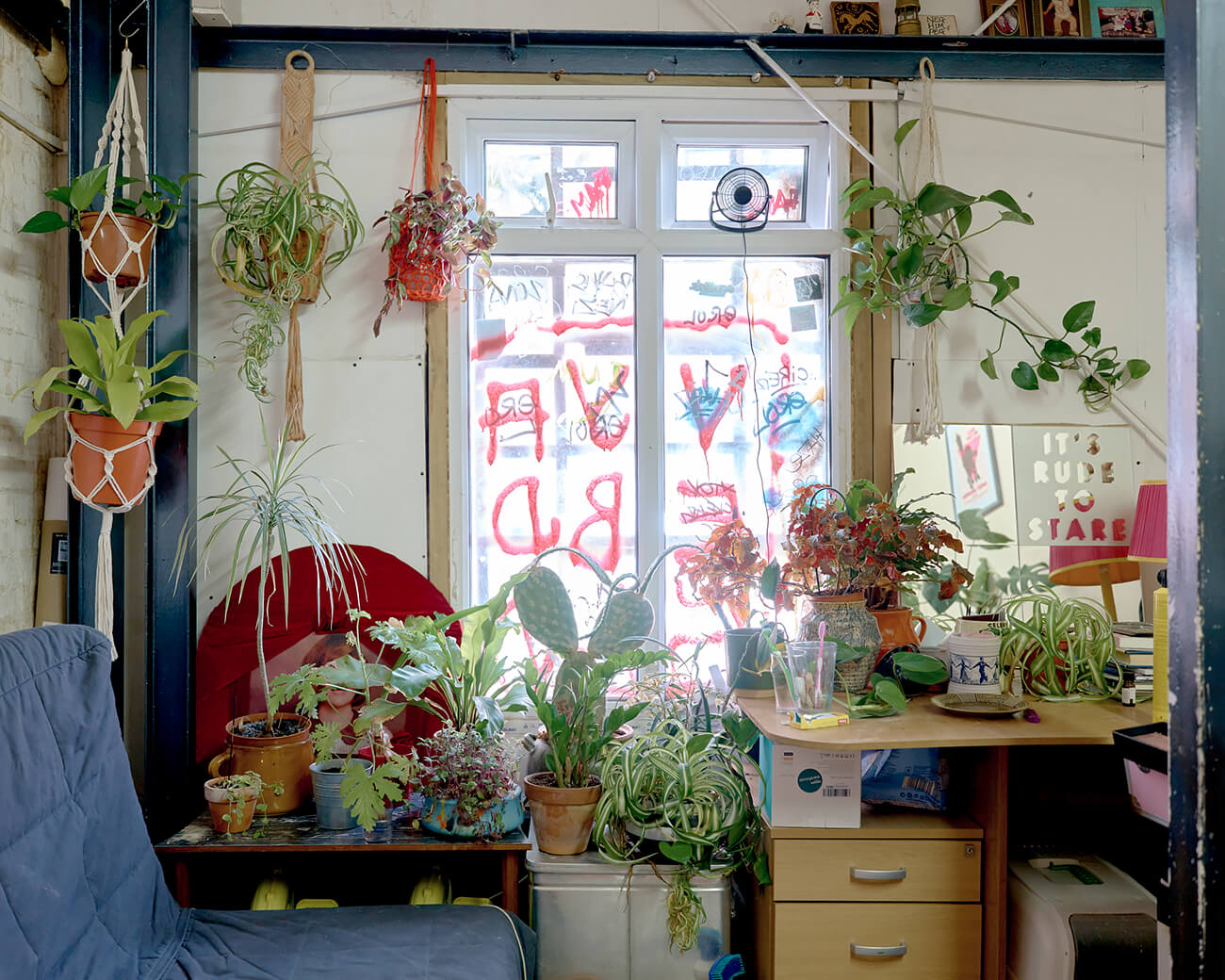 Rhys' Room, Hackney Wick, London, England © James Bannister
About 1854 Media and British Journal of Photography
1854 Media is a multi-award-winning media business and global community of photographers and photography lovers. It builds platforms to discover and showcase the most talented photographers of tomorrow, giving them the tools they need to succeed.
At 1854 Media's core is British Journal of Photography, the world's longest-running photography title (est. 1854). Published monthly, the magazine takes an international, cutting-edge perspective on contemporary photography. Stories are uploaded daily to 1854.photography.
1854 Media's internationally renowned photography awards include: the BJP International Photography Award, Female in Focus, a platform for under-represented female photographers, Portrait of Britain™ and Portrait of Humanity™, which celebrate diversity and are the two most viewed photographic exhibitions in history, reaching a combined audience of 50M+ people.
1854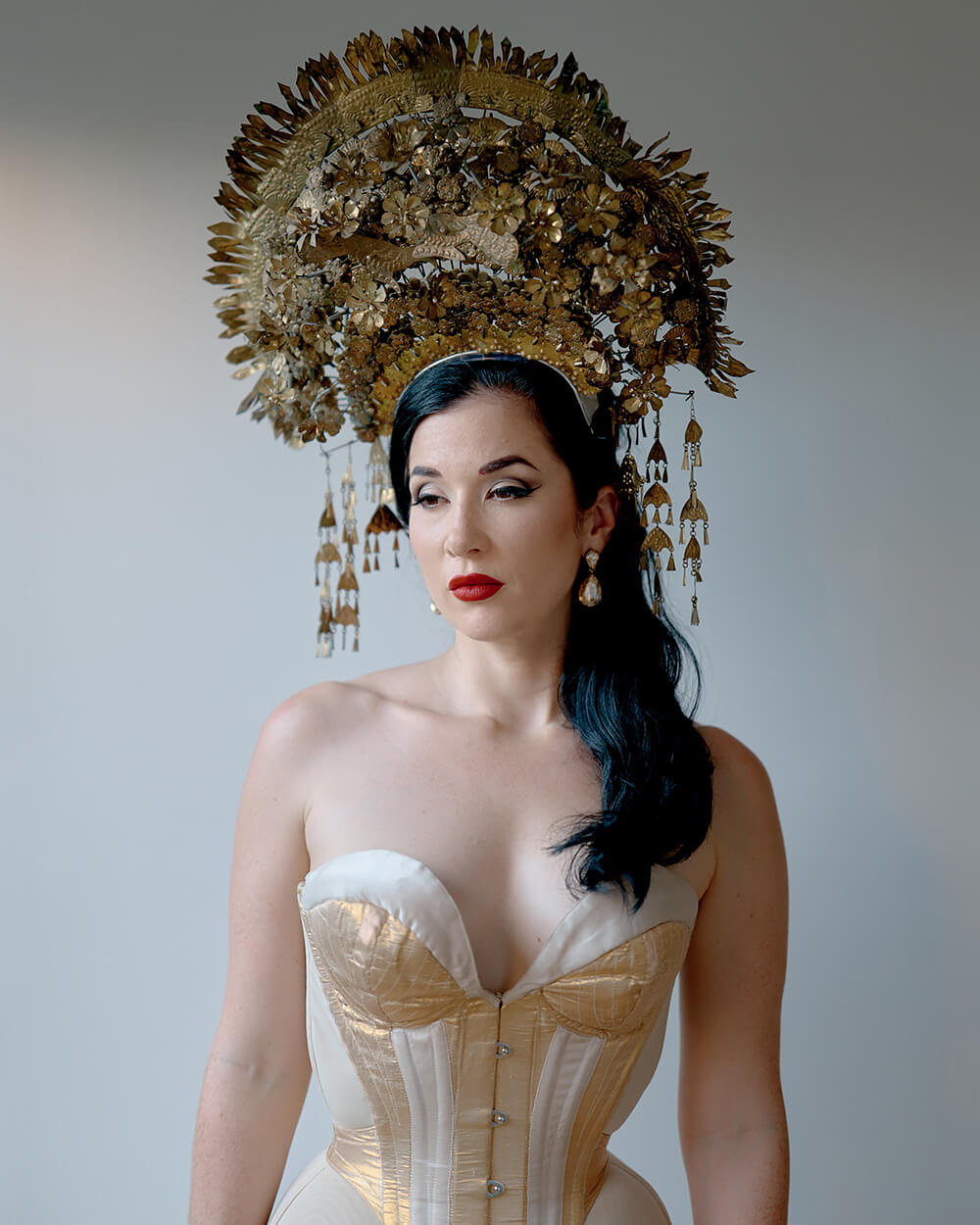 Missy Fatale, Hackney, London, England © James Bannister
About Studio 1854
Studio 1854 is the award-winning visual content agency of British Journal of Photography. Drawing on its global community of photographers and other creatives, the agency produces stories for brands through photography, film and journalism. At the same time Studio 1854 offers paid opportunities for photographers to produce new and creatively challenging work. From photo stories about Brexit to a road trip across California, Studio 1854 works with clients to create thought-provoking stories with purpose.
Studio 1854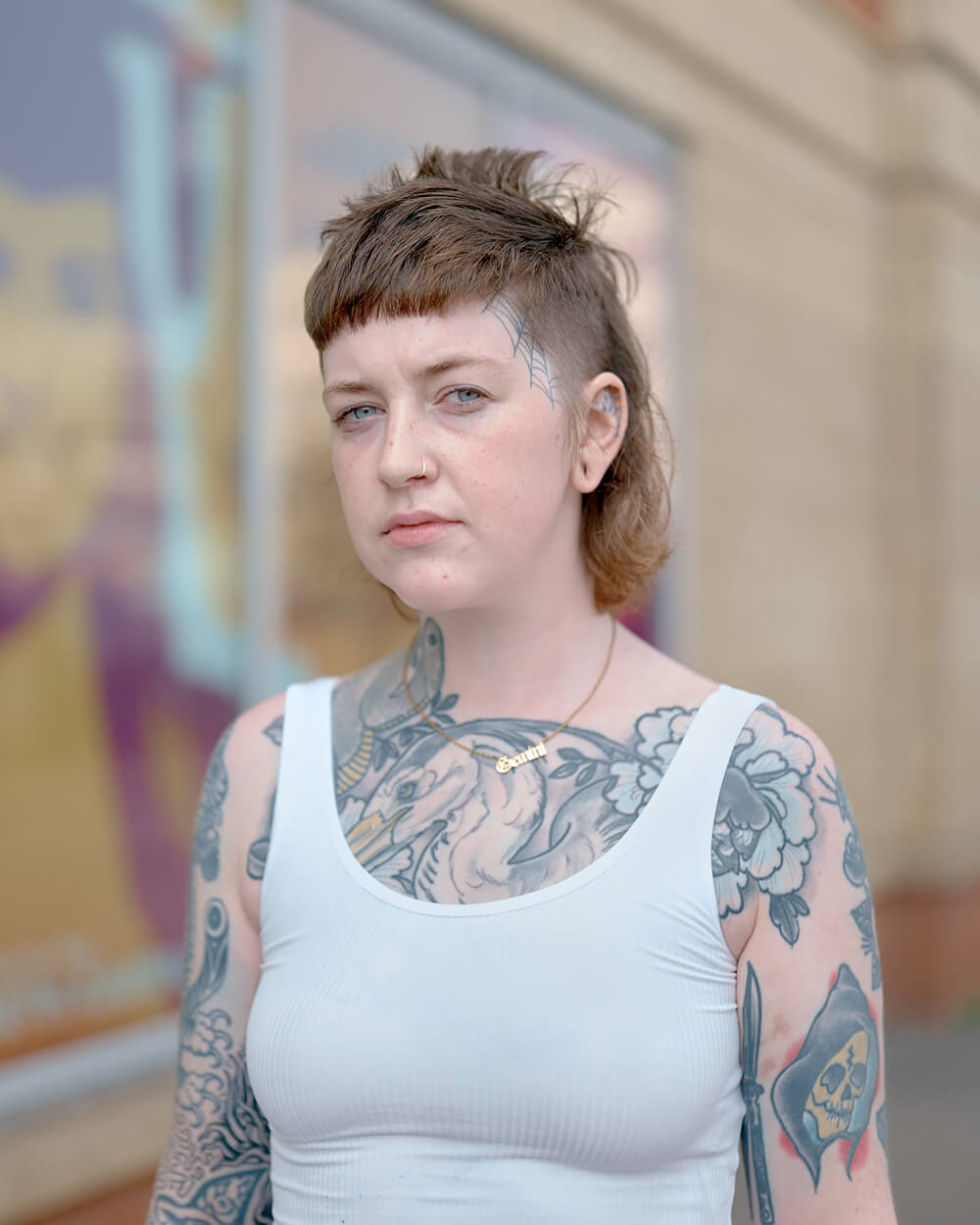 Sascha, Birmingham, England © James Bannister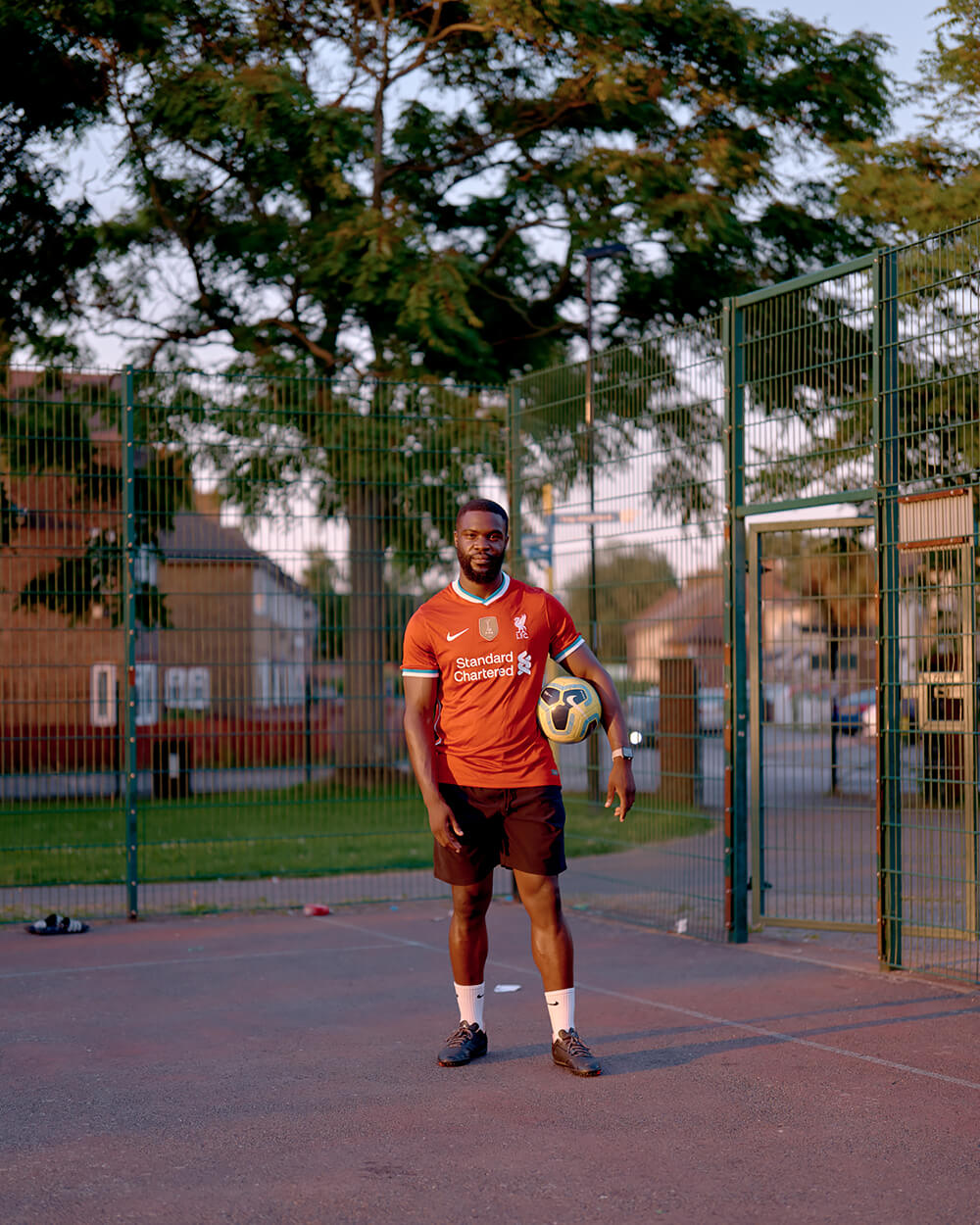 Javen, Southend, London, England © James Bannister
I photographed Javen in the football cage at the end of his street, where he grew up playing and in sense, form where his trajectory started. He then continued onto a professional football career, taking him to America. As we walked to 100 meters from his mothers house to the cage, he greeted almost everyone we passed.
It made me think of how we move on to pursue our goals, but, this is always intrinsically linked to the community we grew from. Some of us try and deny where we came from, and some of us celebrate it, but we can't deny how it shapes us as individuals. Individuality is always linked to or stands in tension with community.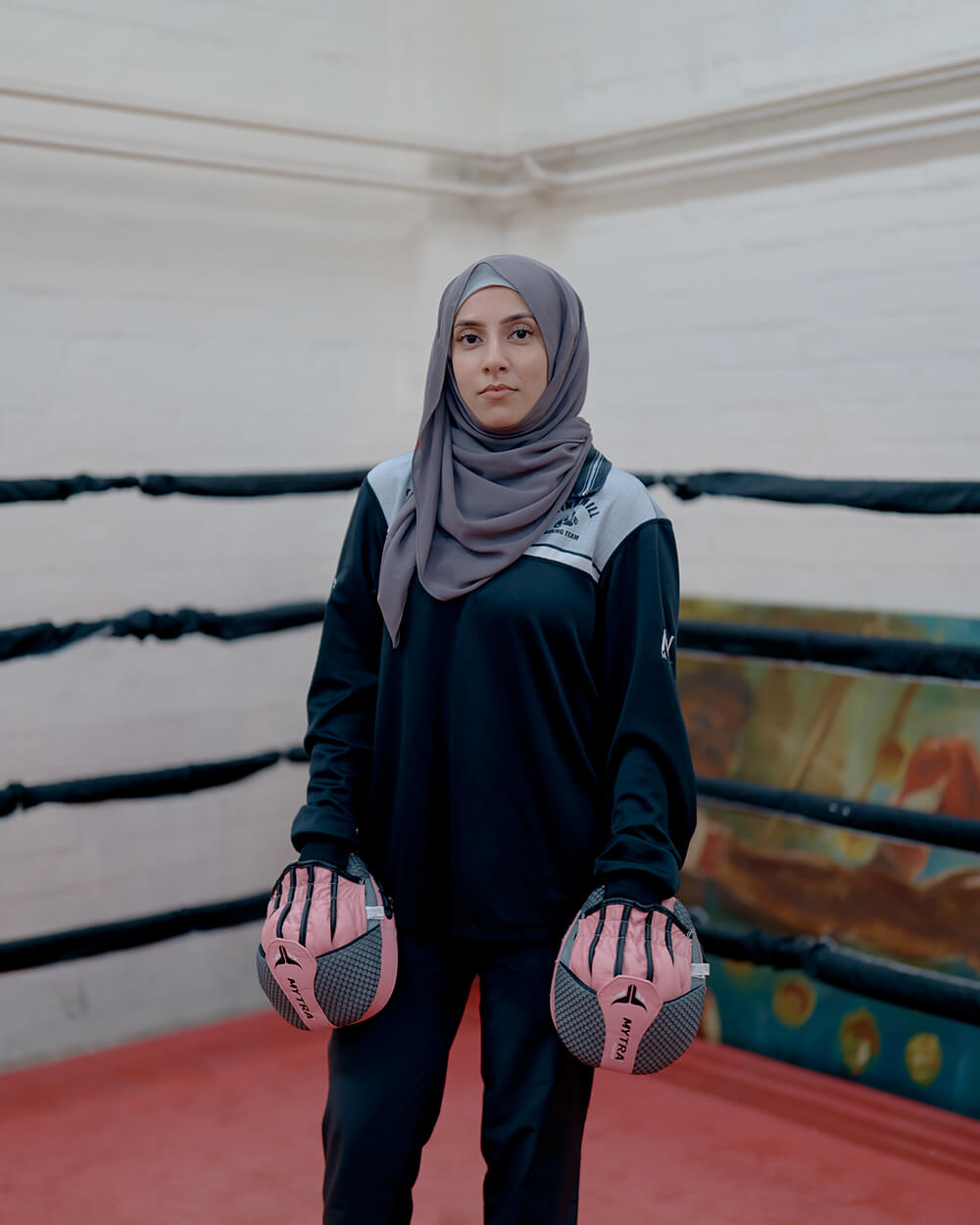 Haseebah, 1st Hijabi Boxing Coach, Smethwick, Birmingham, England © James Bannister
Hassebah was recently awarded the commonwealth medal for community; she changed the boxing rules to wear a hijab as she didn't want to compromise on her beliefs as a child and so didn't pursue a career in boxing. She later went on to coaching and paved the way for other people to box in hijabs, covered limbs etc, the rules were previously vest and shorts on for safety reasons.