A yearbook of sorts, Magnum 2020 was born out of a year like no other; one which challenged the collective to find new ways of documenting experiences as counties locked down and everyone stayed home to contain the spread of the novel Coronavirus. It was also a year of reckoning for the agency, reflecting on the structures of power and privilege that have existed in the world for generations and understanding how they can be challenged and ultimately undone.
"Was [2020] the end of something? The start of something else? Or merely a blip in an increasingly chaotic and fast-changing world?" asks Magnum President, Olivia Arthur, in the foreword. The jury is still out. But this book commits the year to paper and offers a means for us to try and make sense of it.
Global protest against racial injustice, the ongoing Syrian refugee crisis, Ethiopia's civil war and a divisive U.S. presidential election are just some of the stories that dominated the headlines and are featured here. The devastation of Covid-19 was witnessed first-hand by Peter van Agtmael in New York, Lorenzo Meloni in Italy and Stuart Franklin in London, who spent weeks alongside NHS staff as they battled to keep patients alive. The photographers' testimonials are a harrowing account of heroic actions and painful final moments.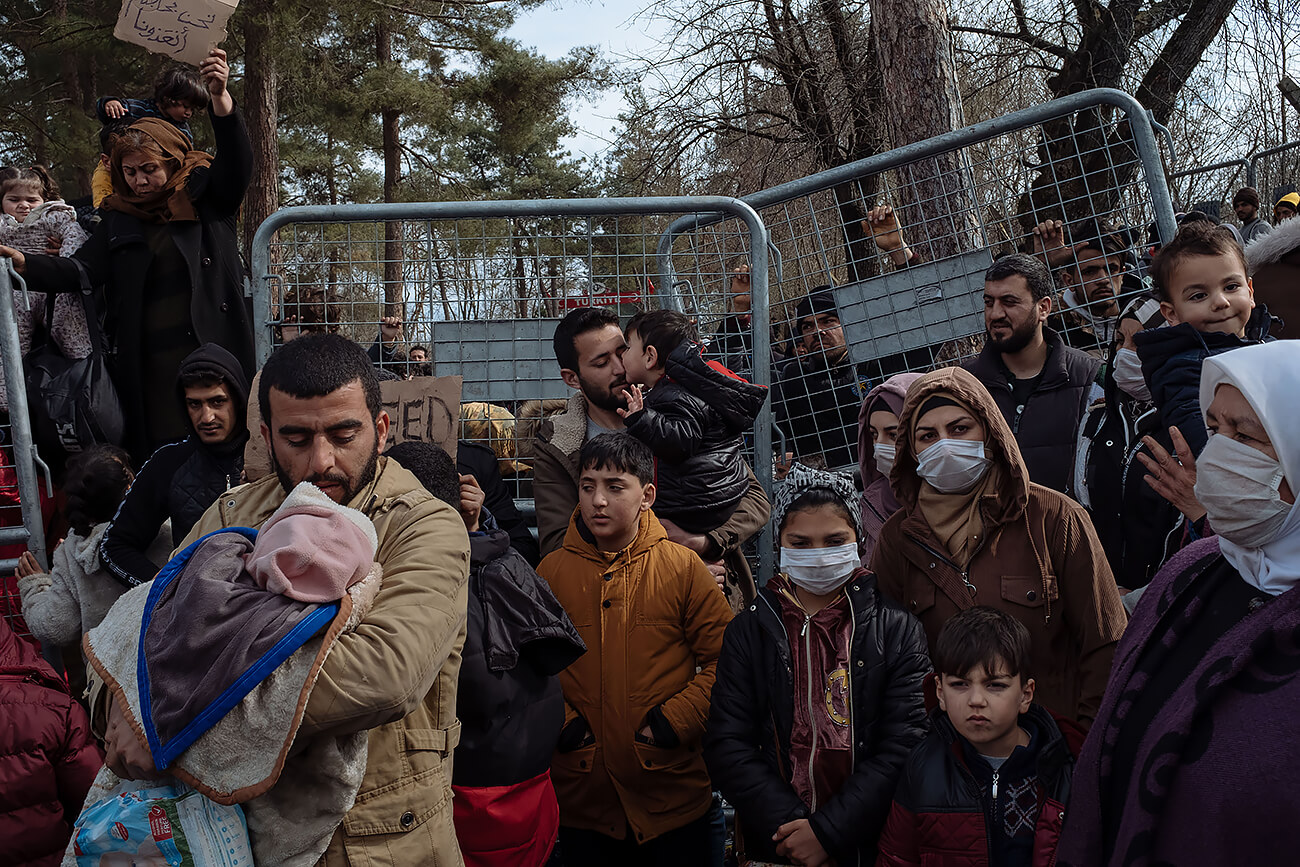 © Emin Özmen/ Magnum Photos
In another kind of battlefield, old and new conflicts continued to displace millions. Emin Özmen and Moises Saman documented the terrible cost of the Syrian war on its civilians; photographing the individuals caught up in the world's largest refugee crisis. While Meloni and Jérôme Sessini covered the Nagorno-Karabakh ceasefire after weeks of bloody clashes. Enri Canaj witnessed courage and human care despite the dehumanizing conditions in Europe's largest refugee camp in Lesbos, Greece.
Violent tensions flared in the U.S. after the killing of George Floyd by policemen, moving many to reflect on their own society's racial inequality and sparking Black Lives Matter protests around the globe, as covered by Alec Soth and van Agtmael. Eli Reed photographed Floyd's funeral, documenting history but also sharing the deep pain and collective outrage of those who attended. Hannah Price reflected on the impact of the BLM movement on her rising profile as she was inundated with requests for work from publications who "needed to diversify".
Magnum photographers are on the frontlines of global events to document a story that moves them. But this year of stasis meant one's homelife was the story. Alessandra Sanguinetti's world became her daughter, navigating her teens in isolation. Thomas Dworzak spent his days in the weird and wonderful universe of Zoom. Chris Steele Perkins responded to the play of light on local walks, while Richard Kalvar captured the comedy of his neighbors enjoying a socially distanced golf lesson. Susan Mieselas was finally afforded the time to listen to testimonials that will accompany her project on Little Italy's 'Tar Beach'.
As well as a diverse range of stories, the book showcases a wide spectrum of mediums, not typically associated with the agency; film stills, text, collage, scans of discarded ephemera and more. Selected email exchanges from the featured photographers' also offer rare insight into their creative process during a rollercoaster year full of loss, self-doubt, anger, hope and self-reflection.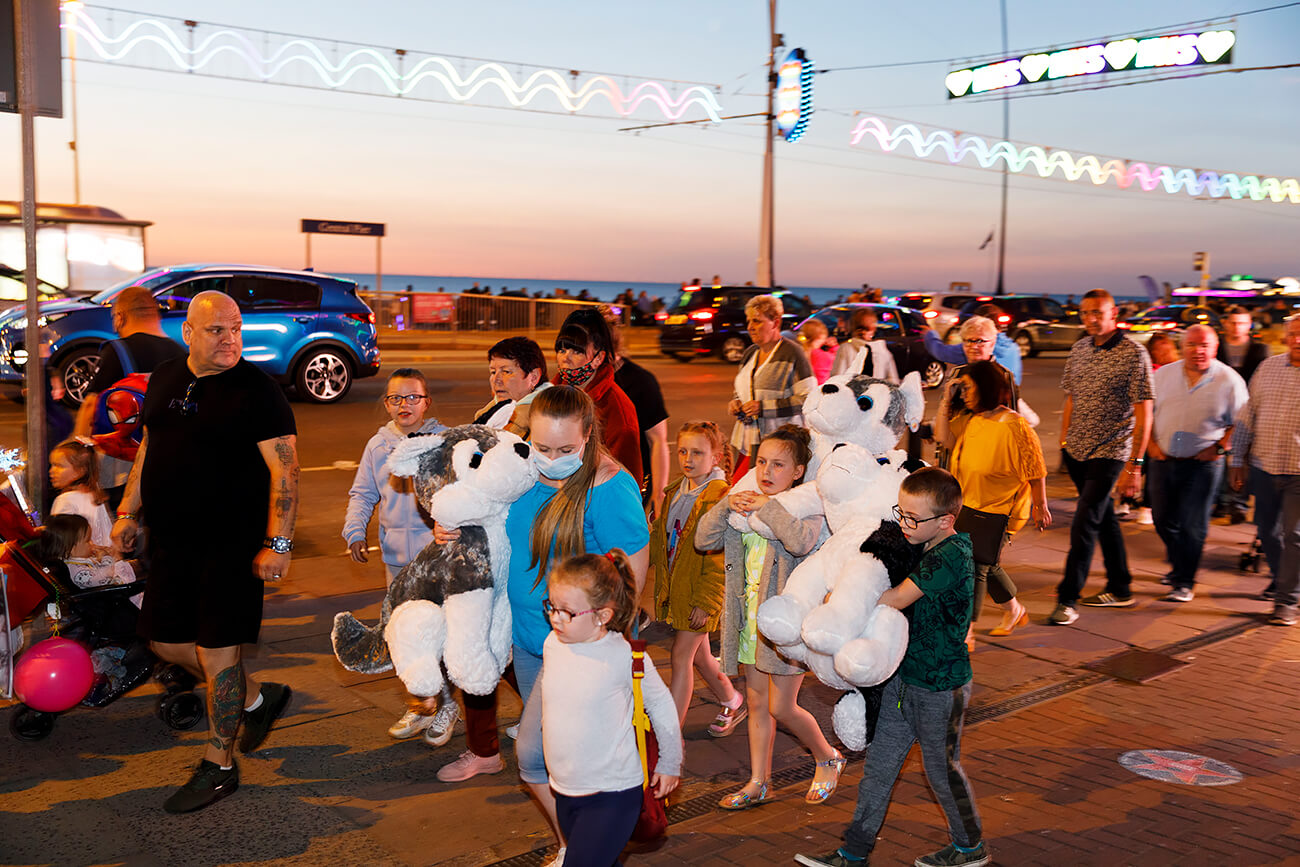 Blackpool Illuminations, 2020 © Martin Parr/ Magnum Photos
This book not only brings together reflections on 2020, but also unites this diverse photographic collective, who continue to surprise the viewer. "At the end of a difficult year," Arthur concludes. "I feel that despite many challenges and a lot of internal reflection, there is much to be proud of and maybe even more to look forward to as the next generation of our image makers comes into their own in the collective."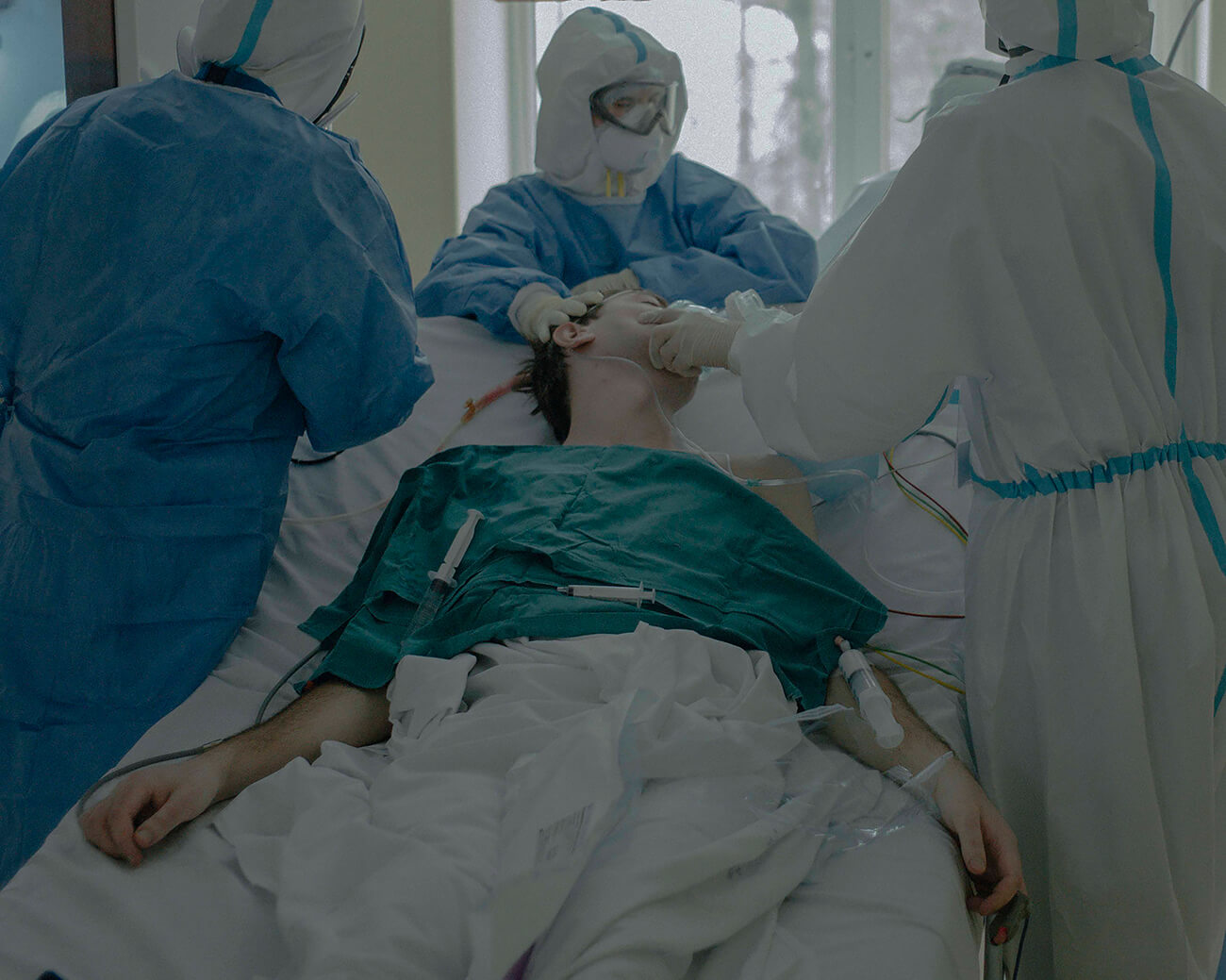 Hospital 52, Moscow, Russia. 2020 © Nanna Heitmann/ Magnum Photos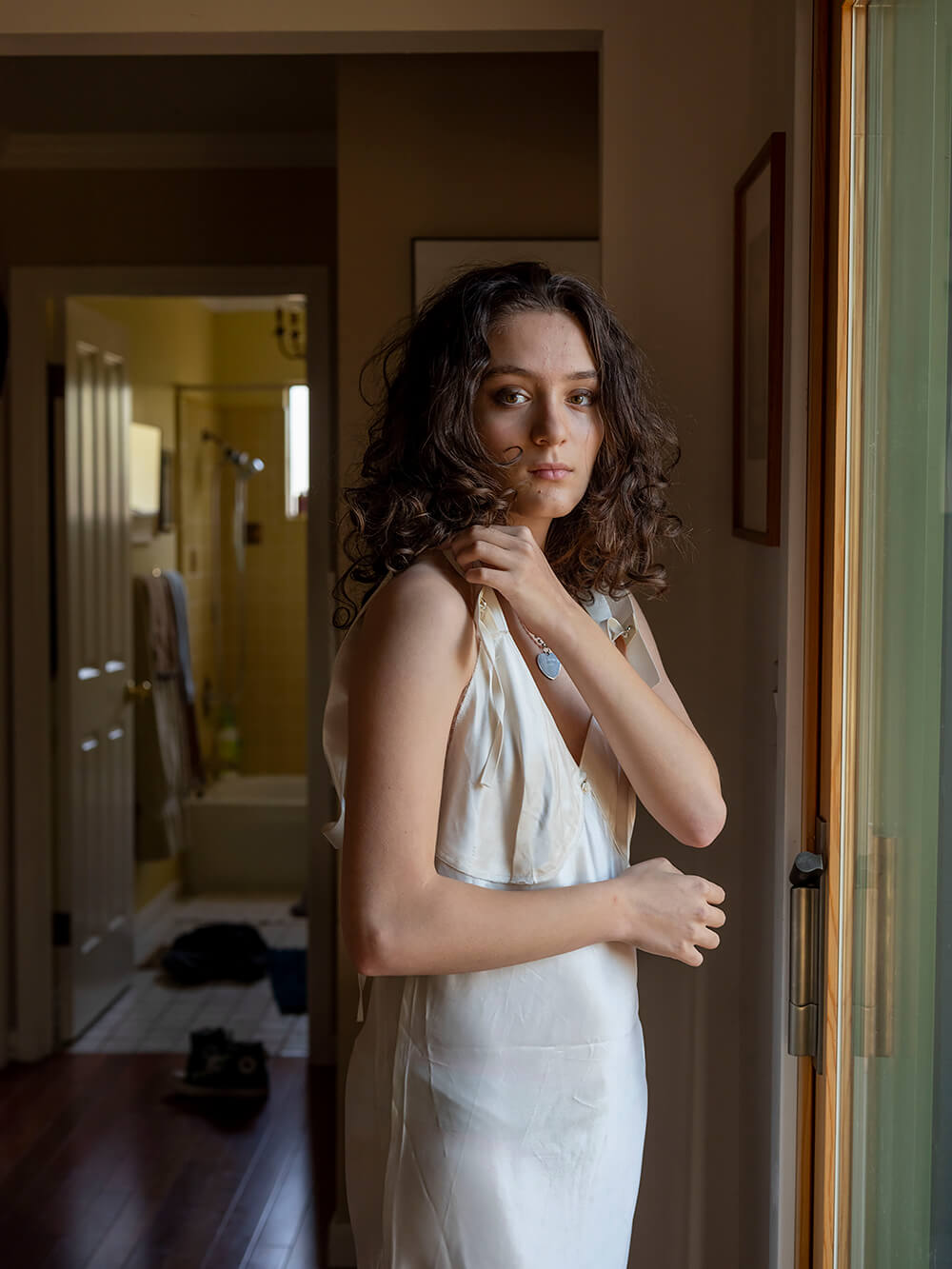 These past ten months for me have been about my daughter Catalina and her entering her teens inisolation. © Alessandra Sanguinetti/ Magnum Photos