Cuba, frozen in time, is the backdrop for a time travel in search of the photographer's childhood memories.
"In 2002, I went to Cuba on a personal quest for self-discovery.I needed to remember what Puerto Rico was like when I was growing up. I'd often been told that, in some ways, time had stood still in Cuba; I'd heard that said by Papá's friends who had immigrated to Puerto Rico from Cuba some years back. I'd sit and listen to their powerful stories about Castro and his regime and the hardships. Mostly, I remember their stories about leaving family behind!
My Puerto Rico was still alive and well here, in the west at to-bacco farms near Pinar del Rio, in the east near Playa Girón onthe bank of the Bahia de Cochinos, the Bay of Pigs, and furtheron in Cienfuegos and Trinidad and Camaguey! And new friends- I found a unique community here, foreign to foreigners but not to me, more like a family in so many ways.
I saw barefoot children playing made-up games on the sun-baked streets, rolling old bicycle tires with a stick. I saw hope and happiness on their faces. I saw - me. Here's my Cuba. Here's my Puerto Rico."
Manuel Rivera-Ortiz
Cuba and Puerto Rico are
Of one bird its two wings,
receiving flowers or bullets
over a similar heart...
How much if in the illusion
that a thousand pigments flare
Lola's muse dreams
with fervent fantasy,
of this land and mine
make a solitary homeland!"
- from Cuba and Puerto Rico Are of One Bird the Two WingsLola Rodríguez de Tió (September 14, 1843 - November 10, 1924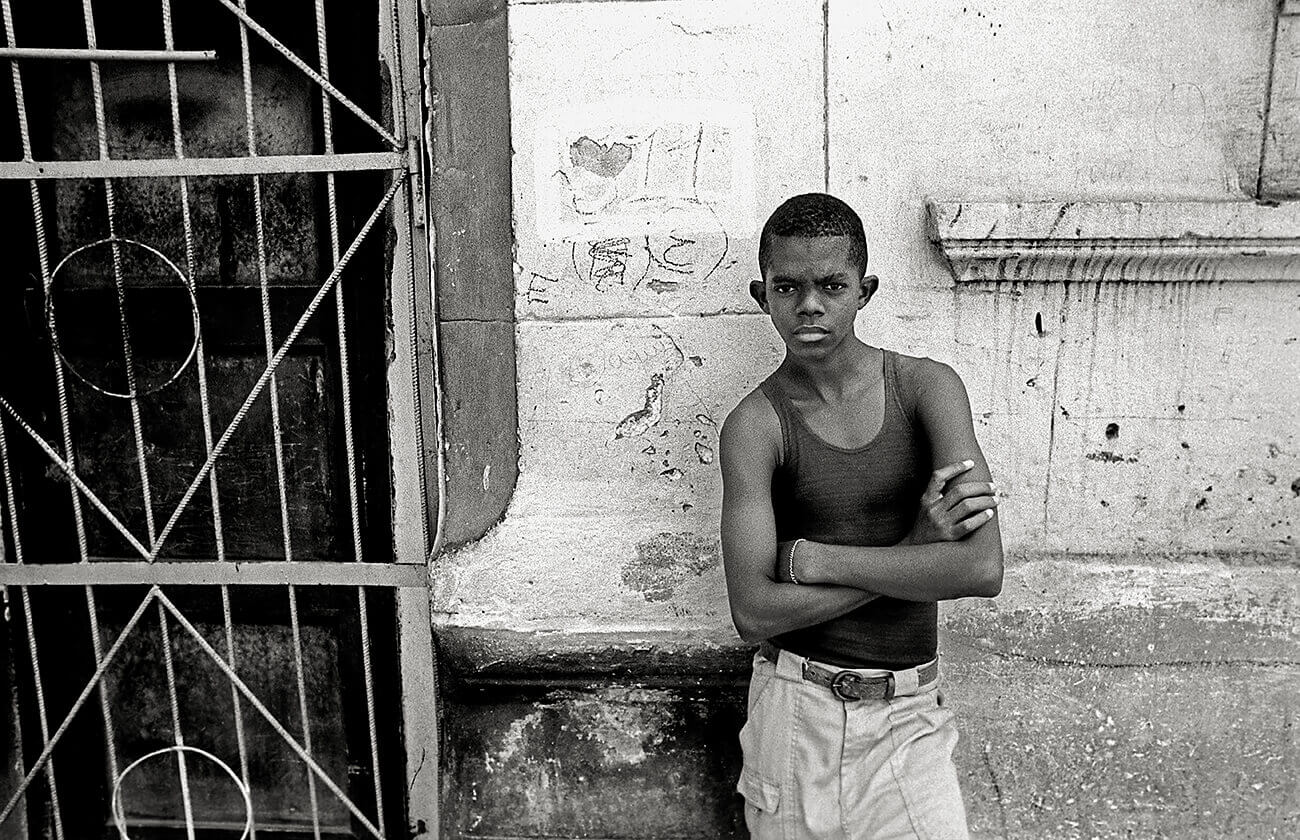 LA HABANA, In the Cuban capital, most people are of African heritage © Manuel Rivera-Ortiz
Manuel Rivera-Ortiz
Manuel Rivera-Ortiz (b. 1968 in Puerto Rico) is a documentary photographer and writer. In 2009, he founded The Manuel Rivera-Ortiz Foundation for Documentary Photography & Film. His photographs are held in many collections, including George Eastman Museum, Rochester, and The Nelson-Atkins Museum of Art, Kansas City. Manuel Rivera-Ortiz photographs the poor and disenfranchised around the world. His photographic stories of hardship and hope in some of the world's poorest nations serve as a testament to the life he himself experienced growing up in backwater barrios of Guayama, Puerto Rico. Rivera-Ortiz has traveled many corners of the world from India to Kenya, Bolivia to Cuba, Thailand to Turkey and beyond. His major projects include the Mumbai slums Dharavi and Baiganwadi in India, the indigenous Aymara in the Andes and Altiplano regions in Bolivia and his breakout collection on tobacco workers of the Viñales Valley in Cuba. Cuba is his second monograph after India. A Celebration of Life (Kehrer 2015).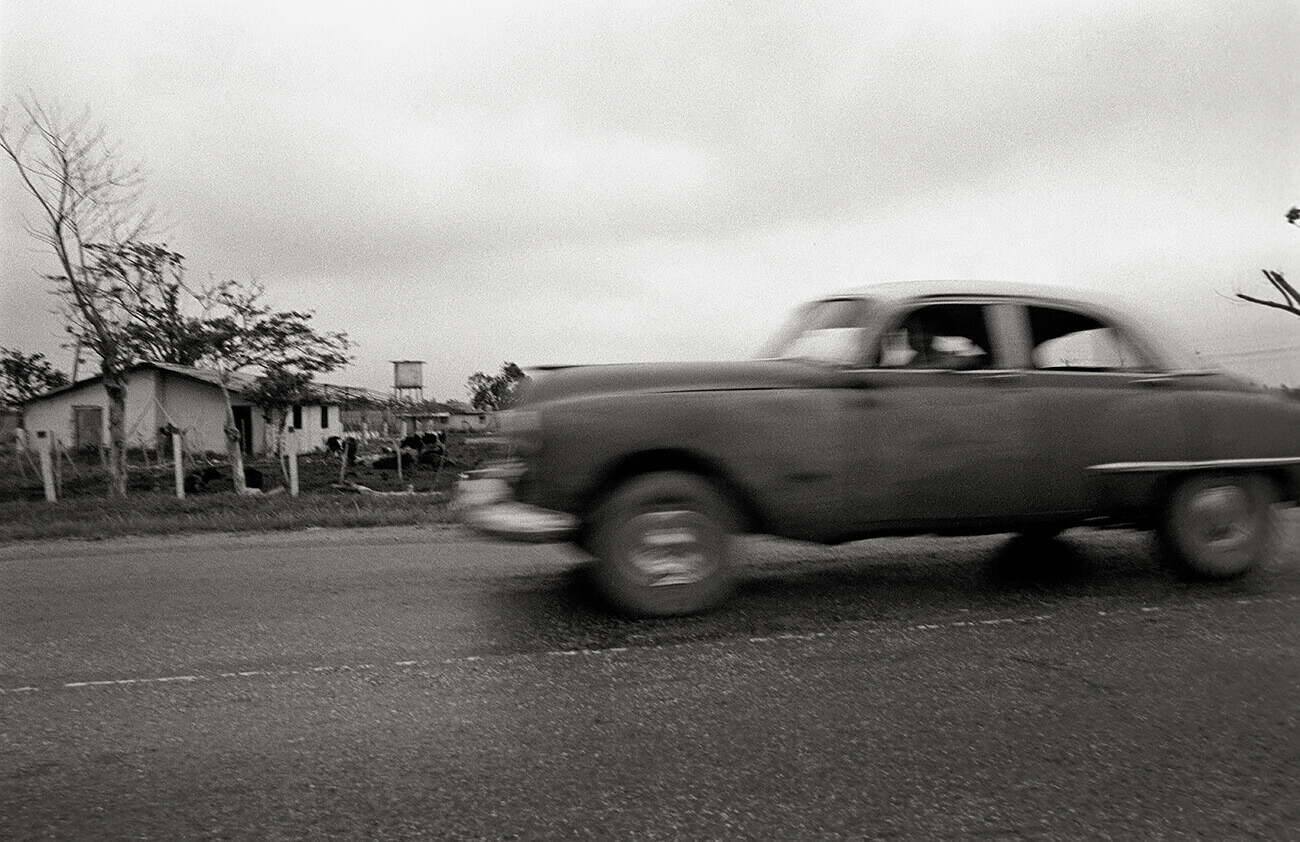 PINAR DEL RIO, Speeding car in Via Blanca heading east to Guanabo, a highway in the north that connects Havana to Matanzas © Manuel Rivera-Ortiz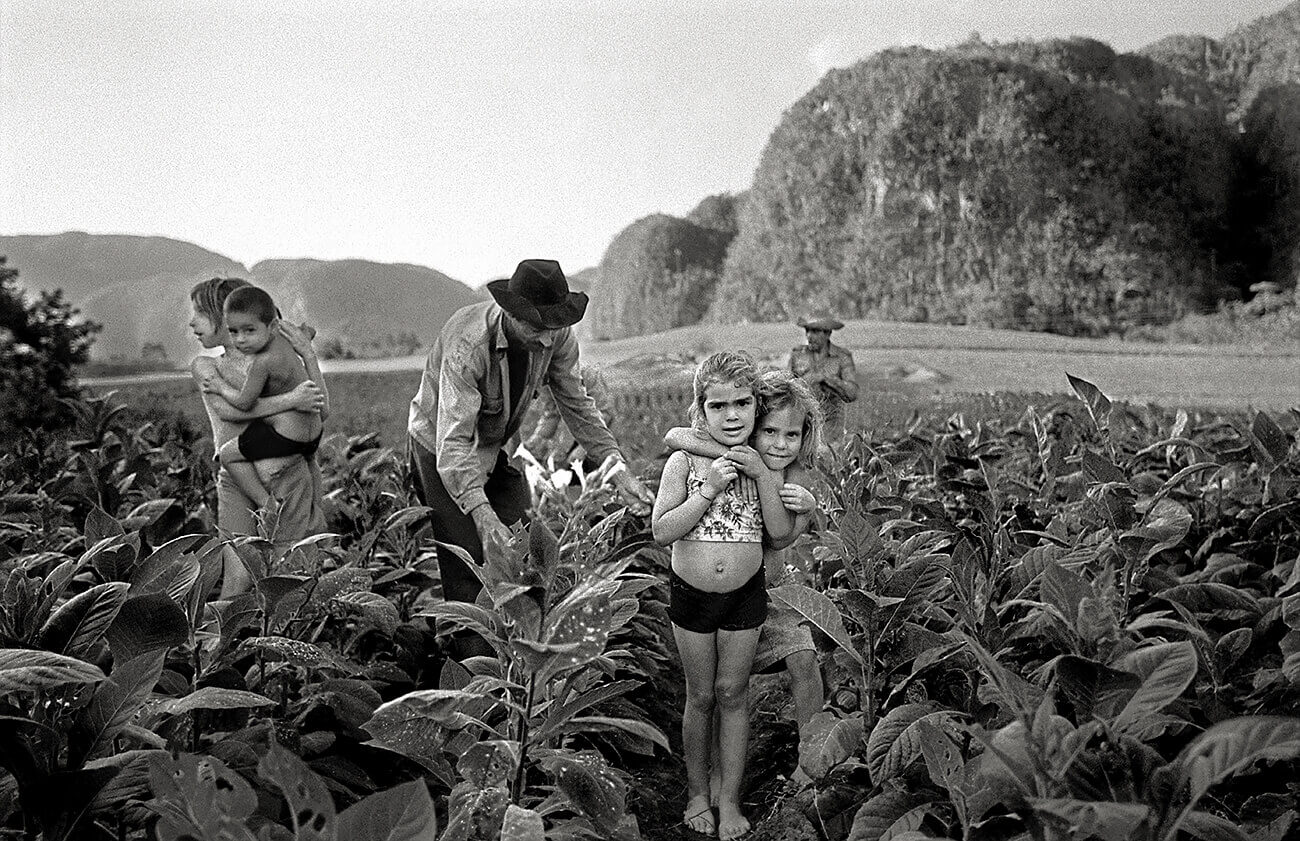 PINAR DEL RIO, Cuba's Vuelta Abajo region, Pinar del Rio, produces the world's most delicate tobacco leaves.© Manuel Rivera-Ortiz