Easton Nights
is the solo show featuring a selection of works of the American photographer
Peter Ydeen
curated by Camilla Boemio. The images were selected with the aim of showcasing the myriad facets of Ydeen's nocturnal narrative. Ydeen is well known for depicting urban landscapes whose complexities are described by the beauty of the mundane world. The series
Easton Nights
began in 2015 as an exercise of night photography, inspired by the poetic voice of noted American photographer George A. Tice. The exercise soon evolved into an obsession that unveiled the intrinsic story of a suspended world where landscape images reveal their evocative powers. Little by little, by transcending the geometry of buildings, streets, and night spotlights, a new perspective has been defined.
The night has its visual rules and range of colors. It is ethereal; almost artifactual. Here, unprecedented scenarios take shape. Manmade landscapes materialize through the camera with mystery and elegance, a charm so often hidden by the light of day. Blackness becomes a lyrical stage where matter is in the spotlight, romantically isolated lines, shapes and chromaticism. Ydeen's vision has woven together bits of American history by composing an atlas that reveals the American territory: the stereotypical America that we all imagine. It is also the story of Easton, of the Lehigh Valley, the story of Pennsylvania, and of small-town Americana. Hundred of hours, wandering through the silent streets, Ydeen has captured surreal, romantic, magical unseen worlds. The beauty is tangible, and the intimacy is astonishing and marvelous.
Unmistakably nocturnal incursions, these images create moments of rare aesthetic intensity: a melange of cinema and architecture where Ydeen is seducing us through his photographic lens.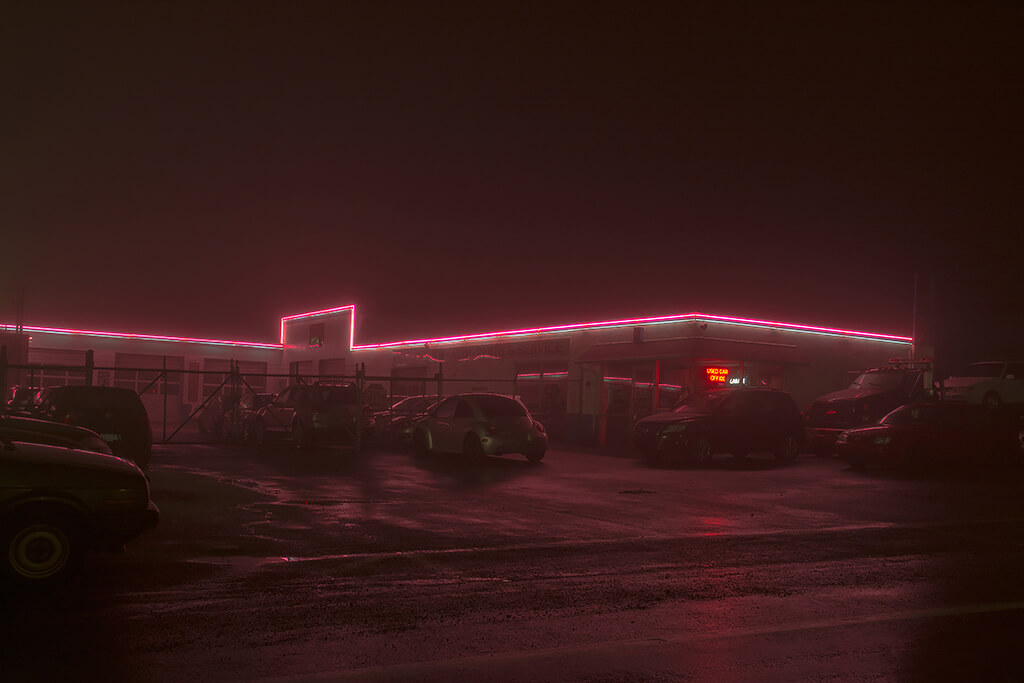 As described by Camilla Boemio: "
Easton Nights
is a suspension in time. It is the analysis of the oneiric urban brims that radiate hidden melancholies by depicting unusual still lifes, forgotten agglomerations, overgrown plants, drain covers, gates and cars, apocalyptic street signs, garden-grounded small boats, bizarre animal statues, and nineteenth-century cinematic buildings. It is a journey that navigates the streets and leads to the ephemeral borders where imagination and reality converge. It is the beginning of stories, the ends of tales intrinsically composing a rhythmically laconic gradation where light is masterfully creating. Each image is a poem in itself where intimate memories, significant and insignificant details, and glimpses of solitary places converge fascinatingly. They are tales within a tale, each one revealing the photographer's soul; a wandering seeker, a poet seduced by the pathos of forms."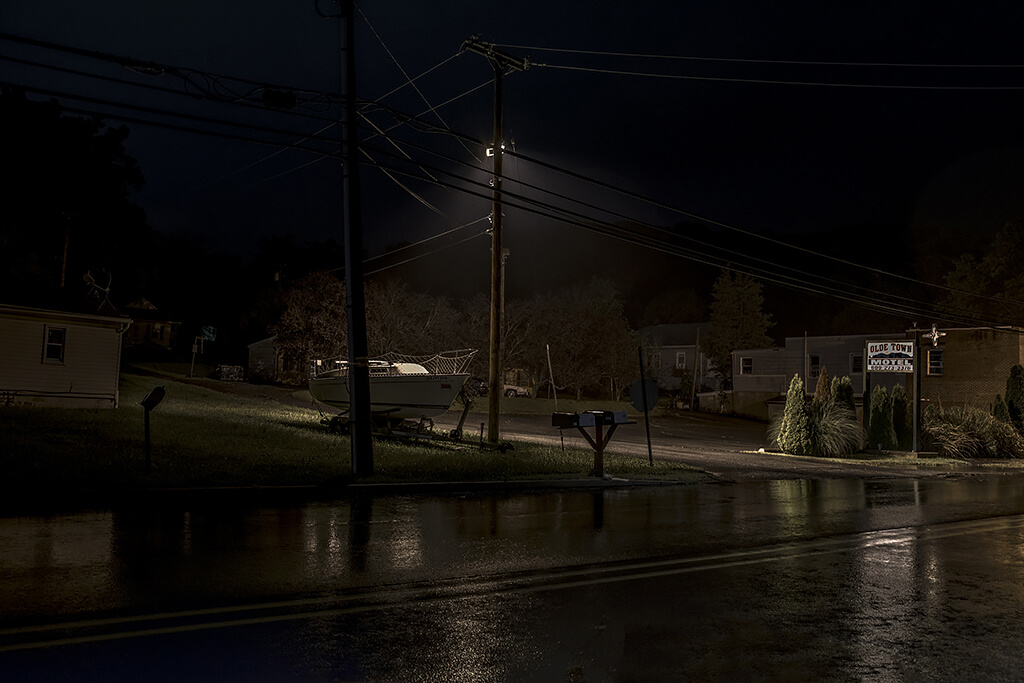 A Boat near the Old Town Hotel © Peter Ydeen
Peter Ydeen
studied painting and sculpture at Skowhegan School with visiting artists Judy Pfaff, Francesco Clemente, Martha Diamond e William Wegman. Exhibitions of his works have been organized throughout Europe and United States, to name a few: the LACDA in Los Angeles, the Black Box Gallery in Portland (Oregon), the Littlefield Performance Center of Brooklyn, the Susquehanna Art Museum in Harrisburg (Pennsylvania), the Lancashire in UK, and the Copenhagen Photo Festival. Next year, he will exhibit his works at the Colorida Gallery in Lisbon, Portugal.
Peter Ydeen's Website
Peter Ydeen on Instagram
All About Peter Ydeen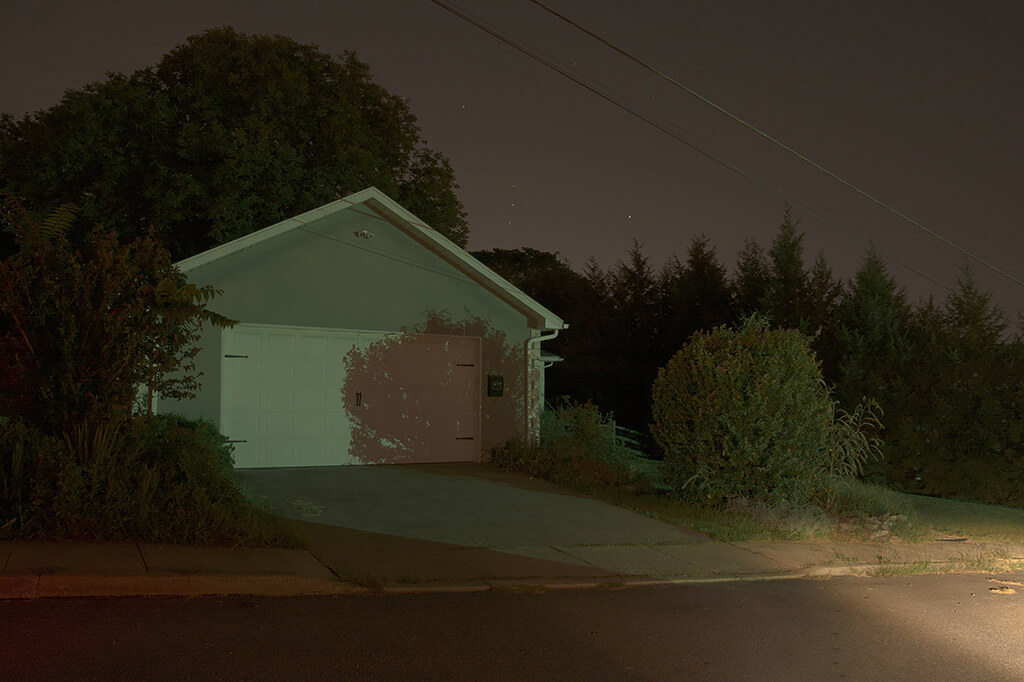 Bush Shadow © Peter Ydeen
Camilla Boemio
is an art curator and published author, whose work investigates contemporary aesthetics, the role and influences of medias in the field of socialization, and the politics of participation in curatorial practices. She is also a member of the AICA, the International Association of Arts Critics. Camilla Boemio is the curator of this exhibit which marks her return to the Art of Photography. In the past, she curated a number of photography exhibits in Rome, and among others, the photographic exhibit titled My Vietnam held at MACRO (the Museum of Contemporary Art of Rome) during the Festival Internazionale of Rome. In 2015, Ms. Boemio was selected as one of the speakers at the FORMAT International Photography Festival that took place at the Museum QUAD of Derby (GB).
AOC F58
consists of seven artists and architects, who, in addition to their personal studio work, self-manage an established artist space dedicated to exhibitions, installations and events. AOC F58 was founded in 1988 with the purpose of including myriads of artistic experiences and numerous artists in its exhibit space. Its attention towards cultural promotion outside of the traditional arts circuits aims to revisit each work of art as a testimony of a personal creative expression.
Graphic Design for this exhibit is curated by Gabriele Mizzoni.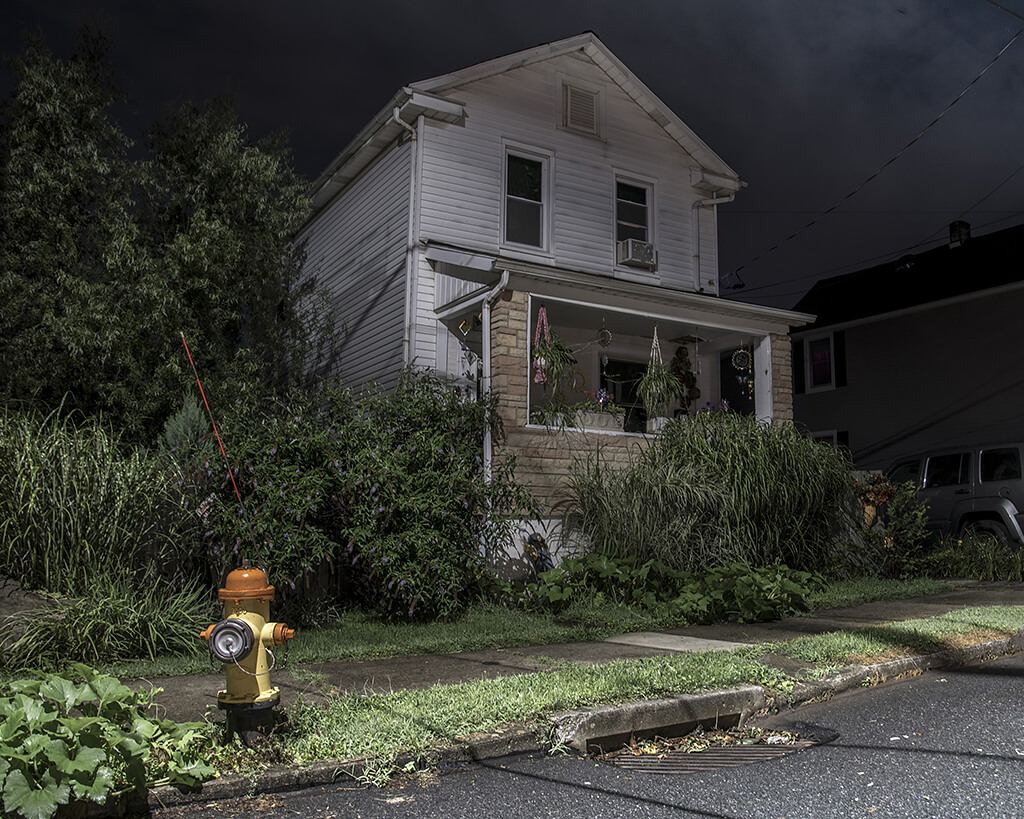 A Bushy Yard © Peter Ydeen