American Photographer | Born: 1946
Eli Reed was born in the US and studied pictorial illustration at the Newark School of Fine and Industrial Arts, graduating in 1969. In 1982 he was a Nieman Fellow at Harvard University. At Harvard's Kennedy School of Government, he studied political science, urban affairs, and the prospects for peace in Central America.
Reed began photographing as a freelancer in 1970. His work from El Salvador, Guatemala and other Central American countries attracted the attention of Magnum in 1982. He was nominated to the agency the following summer, and became a full member in 1988.
In the same year Reed photographed the effects of poverty on America's children for a film documentary called Poorest in the Land of Plenty, narrated by Maya Angelou. He went on to work as a stills and specials photographer for major motion pictures. His video documentary Getting Out was shown at the New York Film Festival in 1993 and honored by the 1996 Black Film-makers Hall of Fame International Film and Video Competition in the documentary category.
Reed's special reports include a long-term study on Beirut (1983-87), which became his first, highly acclaimed book Beirut, City of Regrets, the ousting of Baby Doc Duvalier in Haiti (1986), US military action in Panama (1989), the Walled City in Hong Kong and, perhaps most notably, his documentation of African-American experience over more than twenty years. Spanning the 1970s through the end of the 1990s, his book Black in America includes images from the Crown Heights riots and the Million Man March.
Reed has lectured and taught at the International Center of Photography, Columbia University, New York University, and Harvard University. He currently works as Clinical Professor of Photojournalism at the University of Texas in Austin.
Source Magnum Photo
Agency:
Website: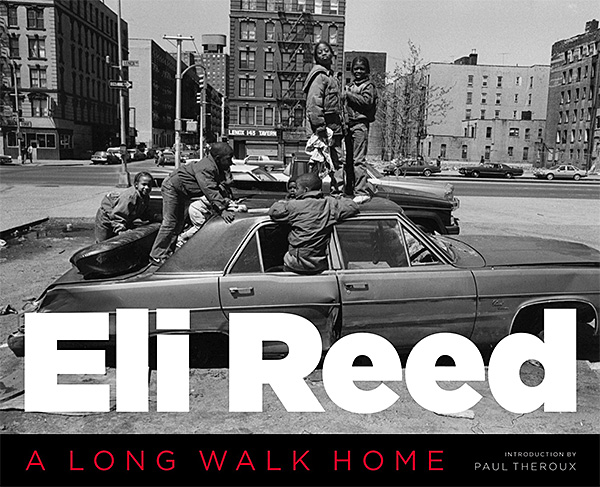 Author: Eli Reed
Publisher: University of Texas Press
Year: 2015 - Pages: 352
Award-winning documentary photographer Eli Reed's "long walk" has been a journey that has taken him from a low-income housing project in Perth Amboy, New Jersey, to Harvard University and to membership in the elite international photojournalists' collective, Magnum Photos. Reed's quest to understand "what it means to be a human being" has given him an extraordinary empathy with the people he photographs, whether they are Lost Boys in Sudan, the poor in America, or actors in Hollywood. In a photographic career spanning five decades, Reed has been the recipient of a World Understanding Award from POYi (Pictures of the Year International), Lucie Award for Achievement in Documentary, World Press Award, Leica Medal of Excellence, Overseas Press Club Award, and a Nieman Fellowship at Harvard, as well as a runner-up for a Pulitzer Prize.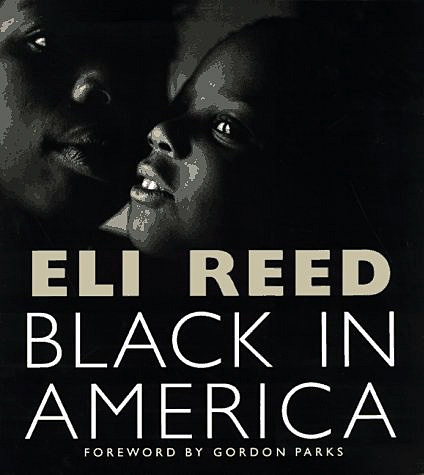 Author: Eli Reed
Publisher: W. W. Norton & Company
Year: 1997 - Pages: 160
Noted Magnum photographer Eli Reed's provocative and often poignant portrait of black life in America. Eli Reed has been documenting the black experience in America from the first time he began taking pictures. Now a member of Magnum, the prestigious photojournalist's cooperative, he is known for his unflinching coverage of events both large and small. Here we see tender moments between parents and children contrasted with the Los Angeles riots. The joy of a wedding follows the sorrow and anger at the funeral of Yusef Hawkins in Brooklyn. The deceptive innocence of rural life balances the tensions of the urban drug scene. And a 104-year-old woman contemplates her life a few pages away from the Million Man March in Washington, D.C. There is truth in Reed's work, as well as anger, and compassion. These images communicate to us--sometimes as gently as a kiss and sometimes as cruelly as a bullet. They are part of Eli Reed's America--and ours.