Country: Azerbaijan | Born: 1977
Rena Effendi's early work focused on oil industry's effects on people's lives.

As a result, she followed a 1,700 km oil pipeline through Azerbaijan, Georgia, and Turkey, collecting stories along the way. This work was published in 2009 in her first book: "Pipe Dreams A chronicle of lives along the pipeline".

In 2013, Rena Effendi published her second monograph "Liquid Land" where her images are paired with photographs of perished butterflies hunted by her father, a Soviet entomologist, who collected more than 30,000 butterflies in Soviet Union. Liquid Land punctuates the theme of fragility and environmental decay of Baku, the city where Effendi was born and grew up.

Effendi has received many international awards including the Alexia 2018 Professional Grant, the Prince Claus Fund Award for Culture and Development, World Press Photo (for observed portraits in 2014), SONY World Photography Award (fine art category), Getty Images Editorial Grant and was short-listed for the Prix Pictet Award in Photography and Sustainability.

Rena Effendi is represented by National Geographic Creative agency and ILEX Gallery. Rena Effendi's work has been exhibited in museums and galleries worldwide including at the Saatchi Gallery, Miami Art Basel, Istanbul Modern, and the 52nd Venice Biennial. She has worked on editorial assignments for the National Geographic, The New Yorker, Newsweek, TIME, The New York Times magazine, Vogue, Marie Claire, The Sunday Times, GEO and others.
Agency:
Gallery:
Website: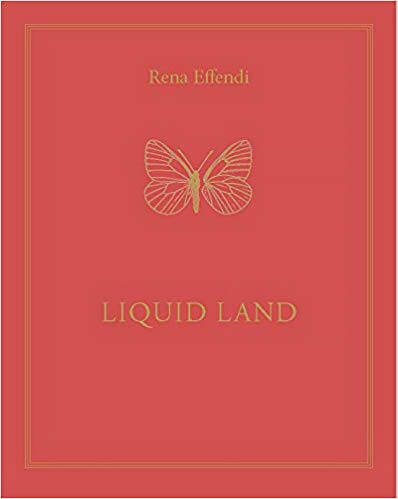 Author: Rena Effendi
Publisher: Schilt Publishing
Year: 2013 - Pages: 112
Liquid Land is co-authored with my father Rustam Effendi, a dissident scientist and entomologist who devoted his life to studying, hunting and collecting over 90,000 butterflies in the Soviet Union. Inherited by the Azerbaijani State Instute of Zoology after his death in 1991, his vast collection has disintegrated. Alongside thousands of glass boxes filled with butterfy dust, the only remaining visual evidence of his life's work is the fifty photographs of endangered butterflies for a manuscript he never published. Next to my father's dead, but iridescent butterflies, my photographs show life in some of the world's most polluted area, near Baku, where I was born and grew up. In my mind, the contrasting images gravitate towards each other- as I have to my father. Since working on this book I have gotten to know him much better than when he was alive. Salty Waters is the translation from Persian of the "Ab-sheuran" Peninsula; in and around Baku, its main city, the earth is breathing with petroleum fumes, as oil oozes to the surface, turning liquid. The Caspain Sea hugs the eagle-beak shaped land, salting its gas-pocked soil. I photogragh the barren, liquid land of Absheron - its environmental and urban decay, its people living amidst the chaos of industrial pollution. My father's work was in the fresh mountain air. The butterflies that he hunted since he was a boy are spectacular in their symmetry. Carefully placed on plants, they shine with vibrant colours, yet he had to kill each one of them for a picture, piercing his microscopic pins though them.