Country: France | Born: 1958

Lise Sarfati has lived and worked in the United States since 2003. She has realized six important series of photographs there. They have been followed by exhibitions and publications. Each of her works makes clear the identity of an approach focused on the intensity of the rapport established with the person photographed, and of that person with the context. A vision in which the individual is environment, a map outlining a perilous cultural geography. The richness of perception is constructed without effects. The compositions are flawless in the simplicity and unity of the image – the style tends to be elementary and clean, avoiding all qualifications, but the traits of each thing and each person trace a hundred thousand folds. The dimension of the interplay of postures is that of a solemn immaturity: the scenery formed by the people and places is the silent crumpling of a dream in which each risks his or her skin. A feminine seduction tinged with fateful coincidences; the beauty of the adolescents looks like a magic spell. Their solitude and strangeness in the world turn the image into an echo chamber inhabited by the photographer, her subject and the viewer.

The earlier period of a photographic work carried out in Russia (continuously from 1989 to 1999) confirms the tendency of this research. She identifies a very precise and endless psychological spectrum. The projections, the ambitions associated with the immense space, the way in which they compose these figures, play an essential role: the supporting roles are incandescent. A determinism of the heroic, inevitably tragic figure, as if not even we really have another choice.

SELECTED BIBLIOGRAPHY
The New Life (2003). Published by Twin Palms in 2005
Immaculate (series, 2006-07)
Austin, Texas (2008).Commission work published by Magnum Photos.
She (2005-09) Published by Twin Palms in 2012
Sloane (2009)
On Hollywood (2009-2010)

Agency:
Galleries:
Website: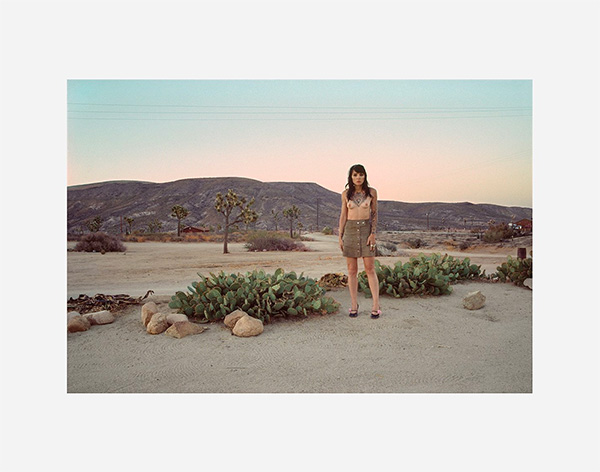 Author: Lise Sarfati, Quentin Bajac
Publisher: Twin Palms Publishers
Year: 2012 - Pages: 120
A family album preserves only carefully selected photographs. Out of an entire life, it stores only handpicked moments, privileging special occasions, happy ones usually, and consigning the rest to oblivion: happy faces, relaxed moments, places of leisure rather than work. It tends to underline a group's social links and affective relations, to highlight an identity, a communal spirit, a shared life and destiny. The portrait of the couple or group, with all its attendant conventions, is one of its inescapable figures. The family album tries to register the evolution of a particular human community, to write its story and scan the passage of time with each succeeding page. None of this figures in She: instead of a chronology, time is stopped, it appears to stammer and bite its own tail. There is no group photo or desire to stage a collective destiny, but only isolated models and individuals who do not seem to communicate amongst themselves, or only barely; no happy moments or picturesque places, only indifferent moments in ordinary places; no strong gesture, none of the conventional poses, and no complicity with the photographer. The models pose, but reservedly, more often than not without looking into the camera. And even when we do see their faces, we don't really seem to see them. They are here, but they are always also there, elsewhere. When we close the book and think a bit about it, we cannot but see She as the anti-family album par excellence. Quentin Bajac Chief Curator of Photography at the Centre Pompidou, Musée Nationale d'art moderne in Paris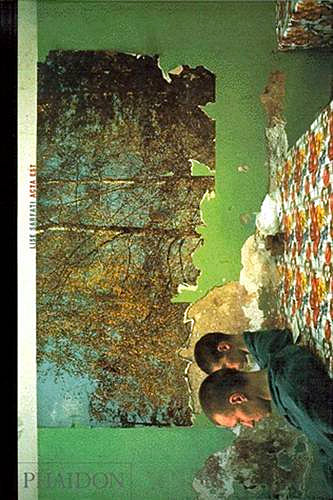 Author: Lise Sarfati, Olga Medvedkova
Publisher: Phaidon Press, Incorporated
Year: 2007 - Pages: 104
This is the first book by French photographer-artist Lise Sarfati, composed of images made during extended visits to Russia during the 1990s. The book is neither travelogue nor photojournalistic essay. Rather, Sarfati uses descriptions of the details of the Russian environments which fascinate her to create a visual drama - a personal theatre of dysfunction and deterioration, of change and beauty. The title - literally "it (feminine) is over" from the Latin phrase "Acta Est Fabula" meaning "the play is over" - signals her insistence that the work not be read as journalism but as a work of theatrical imagination.