Country: France | Born: 1953
Twenty years ago I was involved in traditional landscape photography. There were many places in the world that I wished to visit and photograph, but I realized that they would not match my perception of them. Reality was different from imagination. This disillusionment inspired me to create my own indoor landscapes-to fabricate dioramas and to photograph in a studio what I had in mind.

Over the years I have developed my secret and still theater, always in the same place, same space. The scenes I create and photograph cannot be pinpointed on a map, but it is essential for me that these fictions are real in some way, and to believe and make believe that I have been "there." This practice of illusion generates a special relationship with objects and materials, as I constantly search for meaning other than their usual one.

Although I prefer to work in paper, which is both a versatile and a time honored medium, I use absolutely anything that suits my purpose: glass, Plexiglas, aluminum foil, electric wire, fabric, pearls, modeling resin, food, feathers, pigments, and so on. I try to bring sophistication to the way children transform an object into something else when they play. My work succeeds when it reaches the border of truth and lie, when it drifts from reality to dream and back.
Galleries:
Website: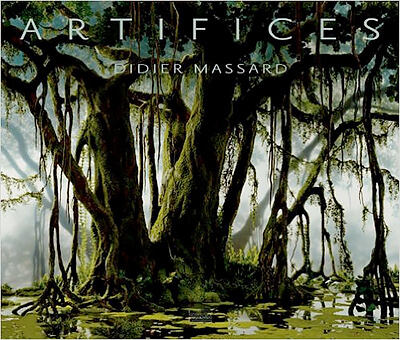 Author: Quentin Bajac, Philippe Le Guillou, Didier Massard
Publisher: Gourcuff Gradenigo
Year: 2007 - Pages: 50
Didier Massard photographs - virtuoso exercises in illusion and artifice - invite the viewer into a world of enigmatic dreams and sham paradises, of fairytales and follies, where hyper-realism combines with sleight of hand to challenge and undermine out perceptions.