Martin Parr
is a British photojournalist, documentary photographer, and collector of photobooks. He is renowned for his photography works that critically examine various facets of contemporary society, particularly English suburban and rural life. Since 1994,
Martin Parr
has been a member of
Magnum Photos
.
Parr, who was born in Epsom, Surrey, intended to be a documentary photographer since he was fourteen, and credits his grandpa, an amateur photographer, as an early inspiration. He studied photography at Manchester Polytechnic from 1970 to 1973. In 1980, he married Susan Mitchell, and they have one child, Ellen Parr (born 1986). He has been a resident of Bristol since 1987.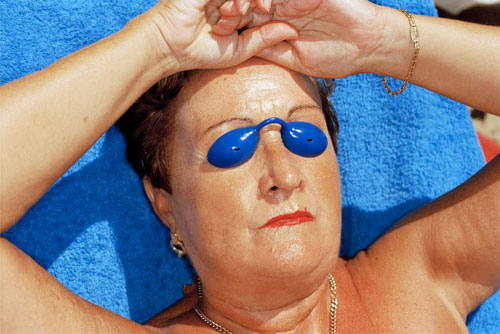 Martin Parr
began his career as a professional photographer and has taught photography on and off since the mid-1970s. He was first recognized in the north of England for his black-and-white photography,
Bad Weather
(1982) and
A Fair Day
(1984), but switched to color photography in 1984.
Last Resort: Photographs of New Brighton
, the resulting work, was published in 1986.
Martin Parr
has nearly 100 books published and has been featured in over 100 exhibitions worldwide, including one at the Barbican Arts Centre in London. His retrospective exhibition was chosen as the main show for Singapore's Month of Photography Asia in 2007. In 2008, he was named Honorary Doctor of Arts at Manchester Metropolitan University (MMU) in recognition of his ongoing contributions to photography and MMU's School of Art.
The easy bit is picking up a camera and pointing and shooting. But then you have to decide what it is you're trying to say and express.
-- Martin Parr
Martin Parr
's documentary photography style is intimate, anthropological, and satirical. Macro lenses, ring flash, high-saturation color film, and, since it became a more convenient format to work in, digital photography, all allow him to put his subjects "under the microscope" in their own environment, allowing them to expose their lives and values in ways that often involve inadvertent humor. For example, in order to create his book
Signs of the Times: A Portrait of the Nation's Tastes
(1992), Parr went into ordinary people's homes and photographed the mundane aspects of his hosts' lives, combining the images with quotes from his subjects in order to bring viewers uncomfortably close to them. The end result of Parr's technique has been described as ambiguous emotional reactions, with viewers unsure whether to laugh or cry.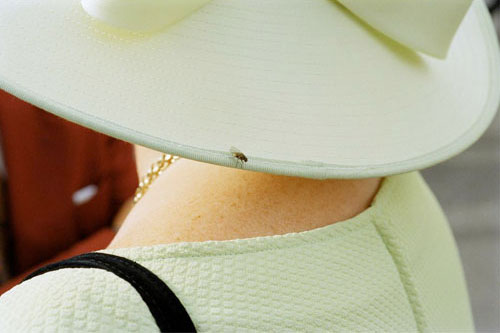 Parr is also a curator and editor. He has curated two photography festivals, one in Arles in 2004 and the other in Brighton in 2010. Parr recently curated the
Strange and Familiar
exhibition at the Barbican. Many major museums, including the
Tate
, the
Centre Pompidou
, and the
Museum of Modern Art
in New York, have acquired
Martin Parr
's work. In 2017, Martin Parr established the
Martin Parr Foundation
.
Unless it hurts, unless there's some vulnerability there, I don't think you're going to get good photographs.
-- Martin Parr