For more than 20 years I have been dedicated to photography and fine art printmaking. During this span of time, I have I provided photography services to corporations, not-for-profit organizations, and news and media outlets. My street photography has been exhibited nationally in the United States and published internationally.
I have a degree in Fine Art from Grossmont College and further studies in Studio Arts at San Francisco State University. Other current work includes a series called Awakening, which is a series of photomontage works that involve the overlaying of disparate images that reflect the workings of the unconscious mind and amorphous embedded memories. I also experiment extensively with alternative printing processes such as platinum pallidum and cyanotype.
About Tales of a City: San Francisco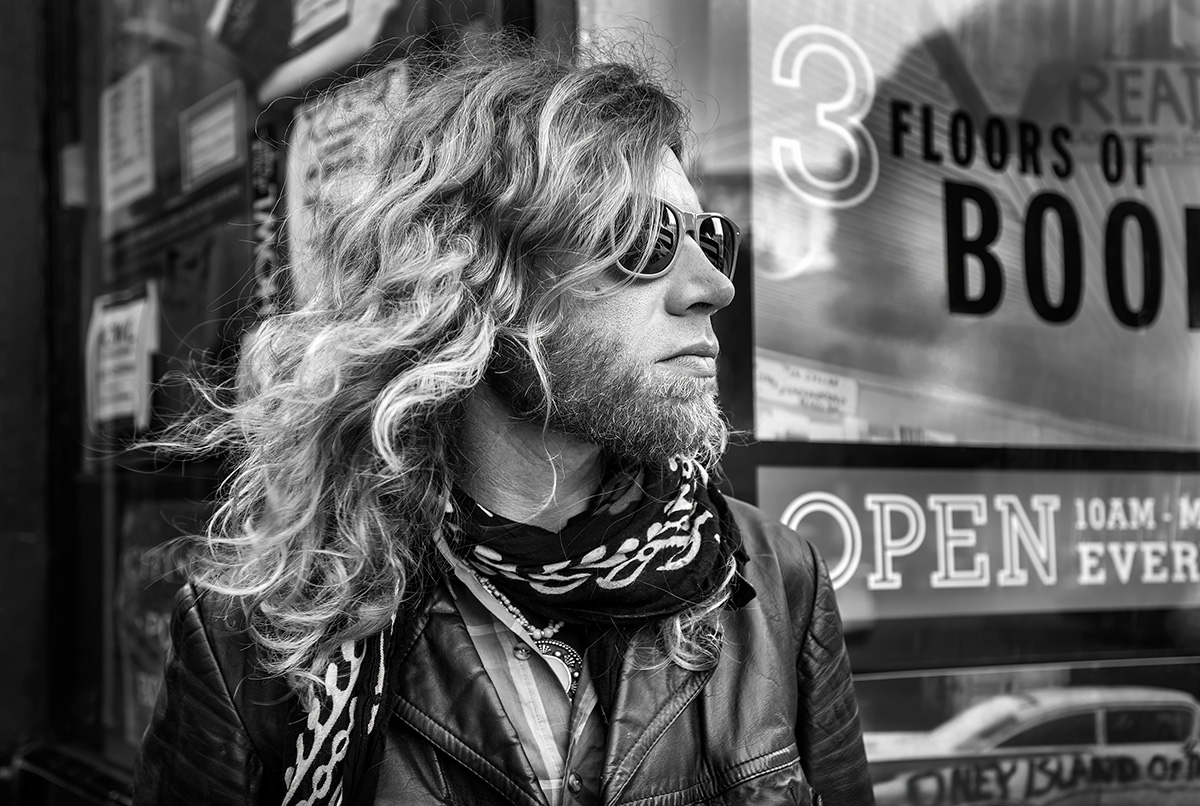 "For more than 10 years I prowled the streets of San Francisco taking photos without a particular theme in mind. Or, you could say the city itself was the theme. I was more interested in trying to reveal something about the fabric of the city than looking only at specific threads. I hope these photos display a faithful chronicle of everyday life, in which there is glimmer of what John Szarkowski calls "ineffable dramatic possibilities." Can it be that the capture of those small daily dramas that take place on busy streets, in alleys, and between tall buildings, can tell the story of a city as complex and unique as San Francisco? Perhaps. The story of a great city is always unfolding, and each day a page of a new chapter begins."