From July 27, 2020 to August 29, 2020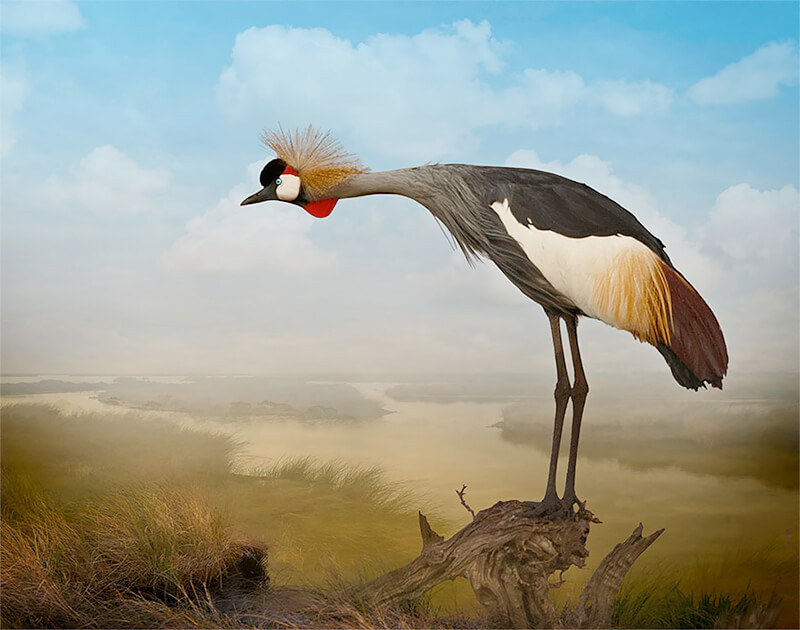 154 Glass St. #104
Dallas, TX 75207
Art photographer Cheryl Medow focuses her lens on the avian world to heighten awareness of the importance of these sublime creatures. Since early childhood, whether tending chickens or mimicking the sound of birds, Medow has always had an affection toward these beautiful and evolutionary prehistoric winged beings.

Medow's first step in creating images is to put herself in nature, traveling to environments where diverse species of birds live; sometimes as close as her backyard, but more often traveling to places far from home. While waiting for the precise moment to capture the image, she studies the surroundings, allowing her to better understand birds in their home environment, looking for food, balancing on a tree branch, hiding from predators, building a nest, courting and fighting for territory; these moments are fascinating and enable her an opportunity for her curiosity and imagination to find expression.

The next step occurs in her studio where images captured in the field find expression as new, imaginative scenes through the use of photographic technology. Against a backdrop of stormy clouds from the Galapagos, the desert landscape of Tucson, Arizona or the Maasai Mara in Kenya, the heightened color of birds conjured by placing the animal somewhere it's never been, are the tools she uses to composite her imagery.

The beauty Medow sees in nature is realized in the final photographic prints she creates. Once the magnificence of this planet and its amazing creatures is seen, her desire to preserve and protect our world it finds shared beliefs in the viewer. We can all be stewards of the sublime beauty of our extraordinary planet.