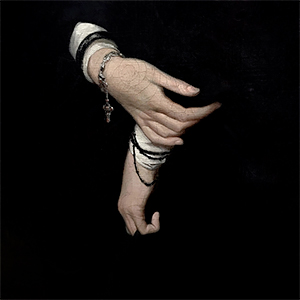 41 East 57th Street, Suite 704
New York, NY 10022
Nailya Alexander Gallery is pleased to present TEXTURE, on view Thursday 21 November 2019 through Saturday 29 February 2020.

TEXTURE focuses on photographs as unique art objects whose visual, material, and emotional qualities are brought to life by the distinctive philosophy and hand of the artist. On view are photographs by Albarrán Cabrera (b. 1969, Barcelona and Seville), Denis Brihat (b. 1928, Paris), Ingar Krauss (b. 1965, East Berlin), Ann Rhoney (b. 1953, Niagara Falls), Marcia Lippman (b. 1944, New York), Christopher Burkett (b. 1951, Pacific Northwest), Pentti Sammallahti (b. 1950, Helsinki), Lynn Stern (b. 1945, New York), and Alexey Titarenko (b. 1962, Leningrad).

For some, texture is profoundly physical and tactile; for others, texture is a visual phenomenon, closely tied to the experience of light and color. Yet for all of these artists, texture is a vital dimension in our appreciation of their work. Denis Brihat's gold-toned gelatin-silver print of the thin, wrinkled skin of an onion is luminous; while in Albarrán Cabrera's prints, the combination of gold leaf, handmade Japanese gampi paper, and swathes of rich, amber light imbue the viewer with a sense of insight and tranquility. Other artists bring forth the texture of the past: Marcia Lippman uses works of the Old Masters to explore beauty and the passage of time by drawing attention to the cracks in the surface of a painting, and Lynn Stern finds echoes of ancient sculpture in the taut muscle and ivory skin of the human torso.

The animating force of texture is present in the prints of Ann Rhoney and Ingar Krauss, both of whom apply oil paint to the surface of their gelatin-silver prints. Rhoney's portrayals of intimate, everyday scenes transport us into warm interiors or to an outdoor table on the streets of Paris; her Silk Dress evokes the masterfully rendered fabrics of Renaissance paintings, with folds and hues of lavender and peach. Krauss's meticulously painted hare seems ready to jump out of its frame. Alexey Titarenko's winter scenes from New York and St. Petersburg show the city streets awash in snow and rain, suffused with moisture and silvery light, while Pentti Sammallahti's prints shine with the light and depth of the lakes of Finland and Japan. Christopher Burkett, a master in Cibachrome printing, depicts a mass of green veratrum in Alaska, whose curling leaves and striking green, yellow, and purple hues create movement and an intricate palette.