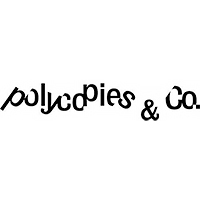 After the successful 1st edition of Polycopies & co's suport Grants for publishing photography projects in 2022, Polycopies & co launc its 1st call for projects 2023 with the exceptional support of the French Ministry of Culture

Polycopies & Co. wishes to help a photographer promote their work and photographic practices through the publication of a monograph. This grant is designed to encourage and showcase the photographic work of a professional photographer who needs financial support to produce a published work. The sum of the grant awarded to the candidate selected by the jury will be set each year by the administrative board in line with the association's financial resources. Polycopies & Co. may award more than one grant per year.

The association will award a grant to a photographer for a book project or offer a financial contribution to a project whose principal output will be a book. The sum awarded will be €2,500, €5,000, or €10,000 depending on the project's budget.