We're delighted to reveal the names of the 25 talented photographers who won AAP Magazine #16: Shadows. They come from 12 different countries and 3 continents!
Scott Bourne wrote:
"Where light and shadow fall on your subject - that is the essence of expression and art through photography.
Mysterious, magical, intense, timeless, sometimes nostalgic... mastering the shadows in photography is an art in itself. It is a story in its own right, a unique form of expression.
For this 16th edition of AAP Magazine, we were looking for the poetry as well as the power of shadows and the twenty-five winning photographers did just that!
The winning portfolios are diverse and imaginative in their approach to the theme. Each image has a story to tell and reflects a unique form of expression.
Selecting the winners was certainly not an easy task, but in the end we hope you will all enjoy this collection of stated or implied, literal or metaphorical shadows.
The Winner of AAP Magazine 16 Shadows is Oliver Stegmann (Switzerland) with his series "Circus Noir"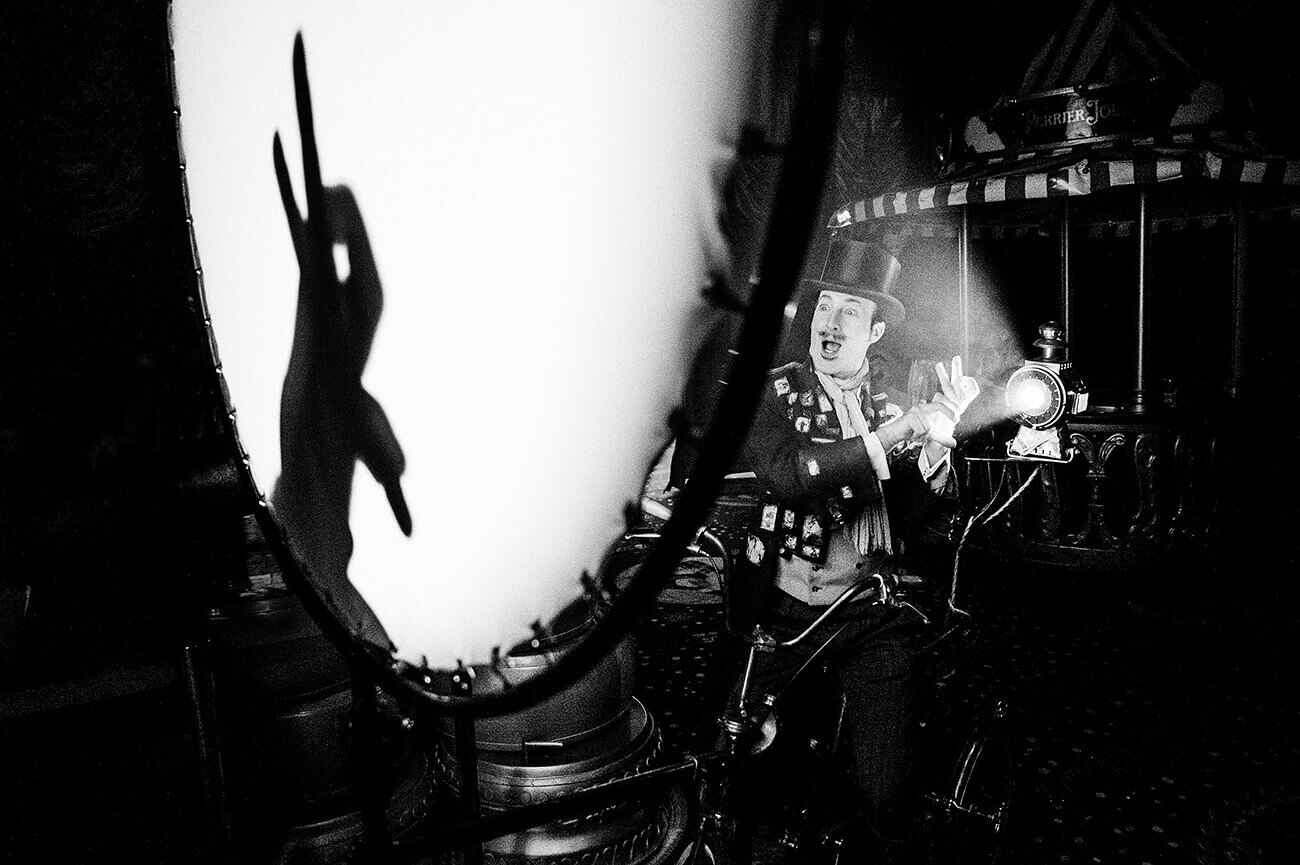 Hand Shadows © Oliver Stegmann
This series is part of a long-term project on circuses behind the scenes. The backstage is my stage as a photographer. I want to introduce the viewer to a world that is invisible to the spectators of a circus show. The roller coaster of the protagonists' feelings when they are not in the spotlight. The mysterious, sparse light behind the manege. The calm intensity of the introverted artists. The unexpected, magical moments that suddenly arise and never happen again. This project pays homage to the threatened world of circus shows and their artists.
Oliver Stegmann's Website
The Second Place Winner is George Mayer (Russian Federation) with his series "Anima"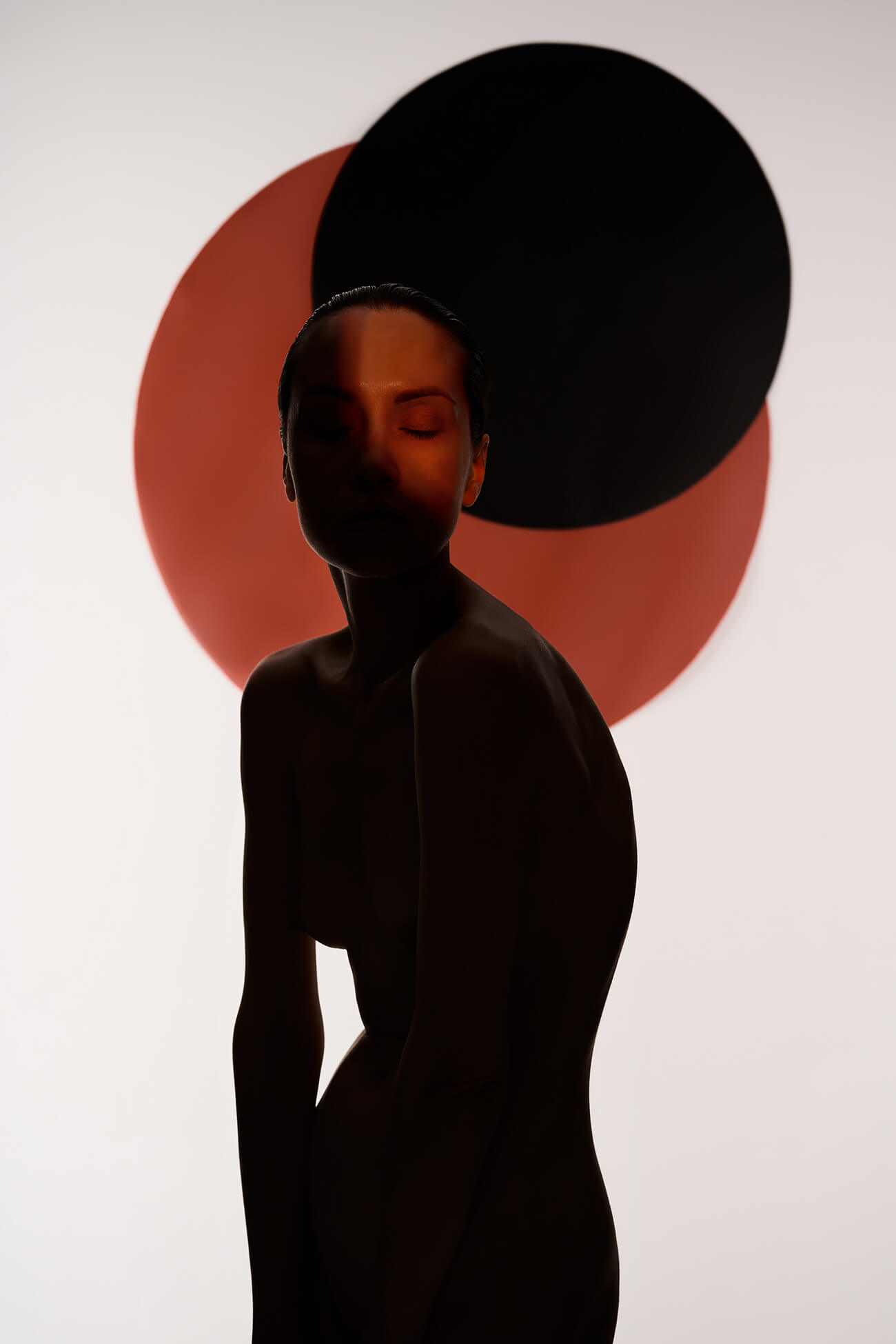 Anima Portrait #4© George Mayer
The psychoanalyst Carl Gustav Jung believed that there was a feminine beginning, or female part of the psychic setup, in subconsciousness of every man. He gave it the name "Anima", that is "soul" in translation from Latin.
The anima is a personification of all feminine psychological qualities that a man possesses, such as haziness and vagueness of feelings and moods, emotional sensitivity, prophetic insights, susceptibility to the irrational and the capability for individual love. If a man does not try to relate with his anima, he gets what Jung called "a loss of soul", i.e., a lack of vitality, flexibility and humaneness.
George Mayer's Website
George Mayer on Instagram
The Third Place Winner is Guido Klumpe (Germany) with his image "Puddle Man"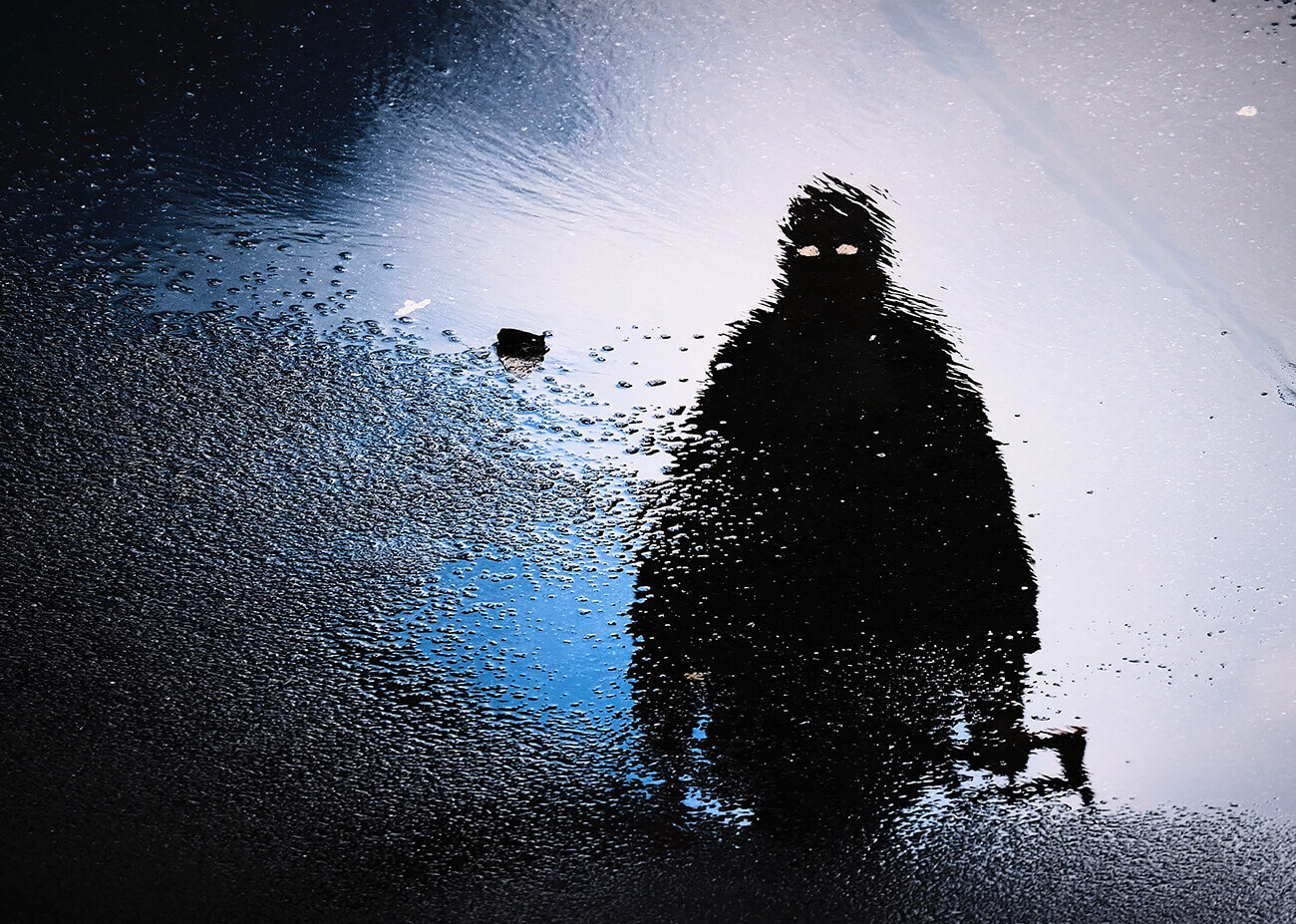 Guido Klumpe was born in 1971 in Germany. He's been taking photographs since he was sixteen years old. After graduating from high school, he traveled through Southeast Asia. From then on he was infected by street photography, without knowing that this genre even existed. He discovered the magic of the decisive moment.
He is almost blind since birth on the left and have 25% vision on the right because the optic nerves don't pass on as much information to the brain.
You can imagine it like an internet video with a low data rate.
Through photography he go to and beyond the limits of his vision.
"My work combines three genres that influence each other: street photography, minimal photography and abstract photography. I see my city as an urban landscape. A landscape made up of shapes, colors, reflections and light. I can dissolve and reassemble these elements, limited only by the laws of optics, the possibilities of the camera and my imagination. The overarching theme is the tension between urban architecture and its inhabitants."
Guido Klumpe's Website
Guido Klumpe on Instagram
MERIT Gallery
Shawna Gibbs (USA)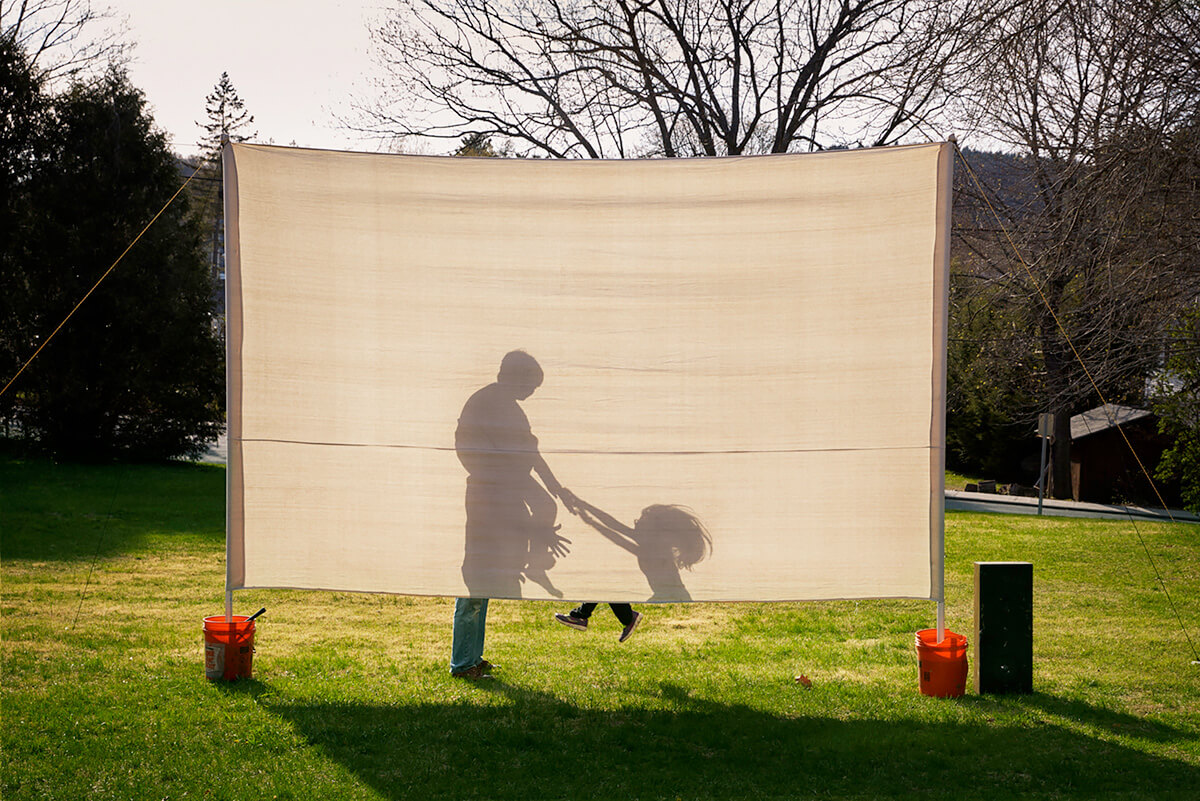 Movie Night #4 from the series 'Movie Night' © Shawna Gibbs
Shawna Gibbs is a photographer and conceptual artist based in New Hampshire. Her work has been published in Communication Arts Photography Annual, PDN Photo Annual and American Photography; has been exhibited at the Institute for Contemporary Art/Boston, Currier Museum of Art, Minneapolis Photo Center, AVA Gallery, Panopticon Gallery, and can be seen on several prominent websites including Fraction Magazine and Lenscratch.
Shawna Gibbs' Website
Mireia Vilaplana (United Arab Emirates)
Skating Stories © Mireia Vilaplana
This image is part of a series shot during my time spent at a skate part where I regularly take my children for practice.
Mireia Vilaplana's Website
Mireia Vilaplana on Instagram
Aljohara Jeje (Saudi Arabia)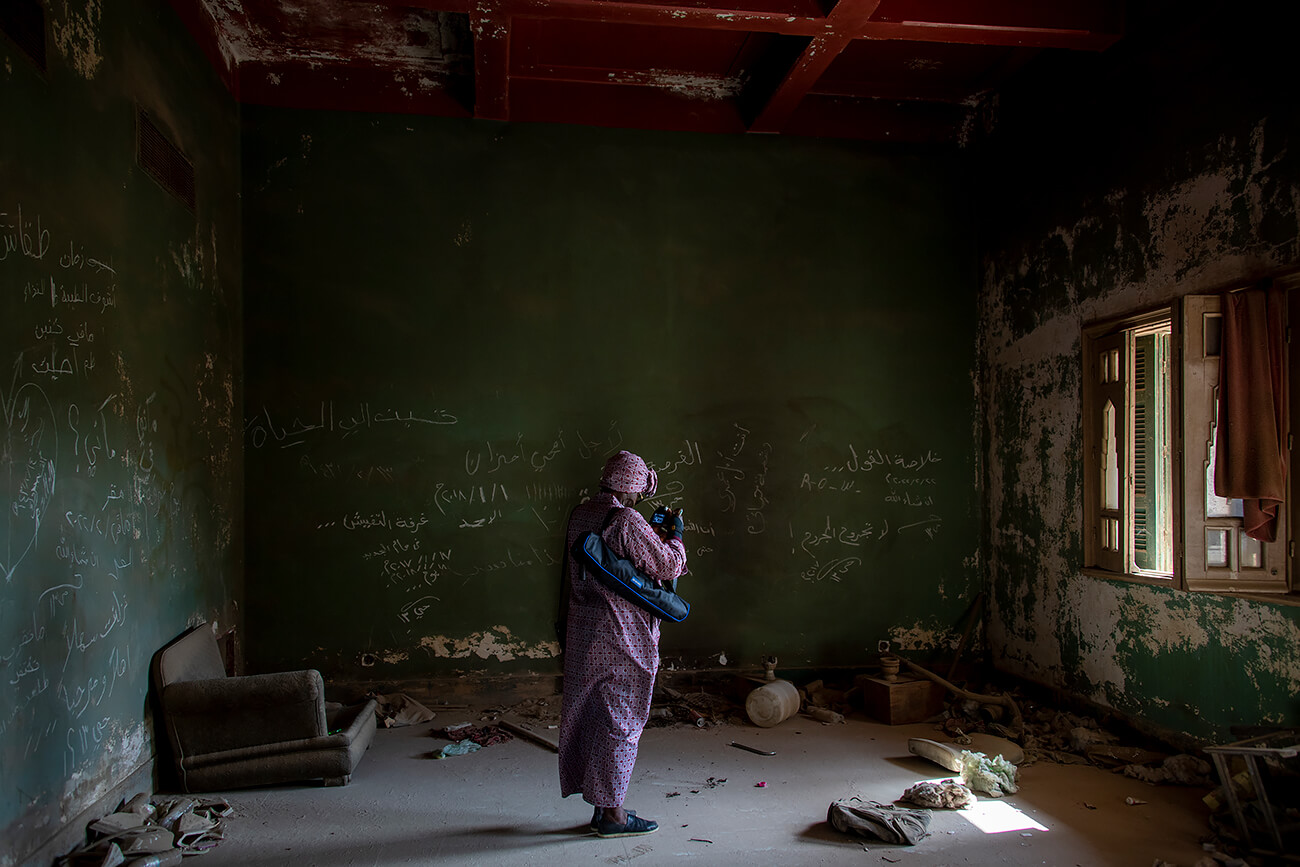 Shadows of the Past, Lady's Quarters from the series 'Shadows of the Past, Foretelling the Future' © Aljohara Jeje
Palaces, once flourishing and colourful in 1001 night's opulence are left to decay and what is left is a mere shadow of its previous self. Seemingly easily disregarded and abandoned items can be empty plastic bottles, or cars alongside a road, and also palaces. "The King is Dead, Long Live the King" when a king dies the old is being abandoned and the new will be embraced. The old perishes and becomes a shadow of its own, foretelling of what will come next.
Aljohara Jeje on Instagram
Andrea Künstle (Germany)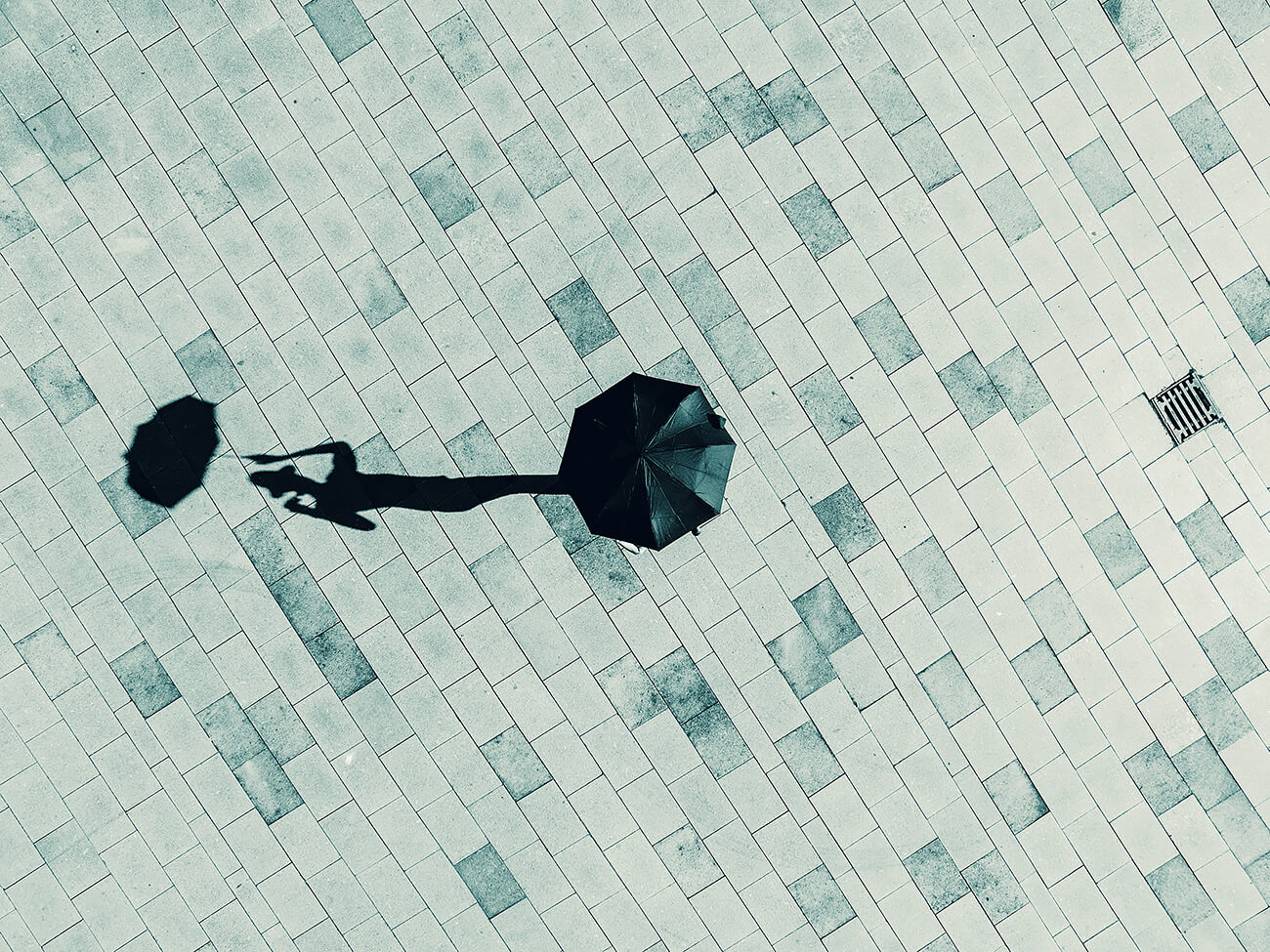 Shadow Dancer from the series 'Drone Photography: Reality? Another perspective with Shadows' © Andrea Künstle
An exciting unreal year lies behind us.
Some just carry on as before, others despair in the new situation and of course there are the most complex facets in between.
But we have everything in common: it's time to take a new look at our world, at the things we experience and at the people.
All our emotions are not made from the outside, but they develop within us. Only we can change them or not. Waiting for someone to do something to make us feel good again is wasted time. And here I come with my new points of view. We are almost used to drone images. This new perspective on our earth, on us. But just as we have become accustomed to these new perspectives, we can also learn to deal with new situations. Each for himself. Maybe these views help a little bit to get familiar with it.
Andrea Künstle's Website
All about Andrea Künstle
Olivier Corneloup (France)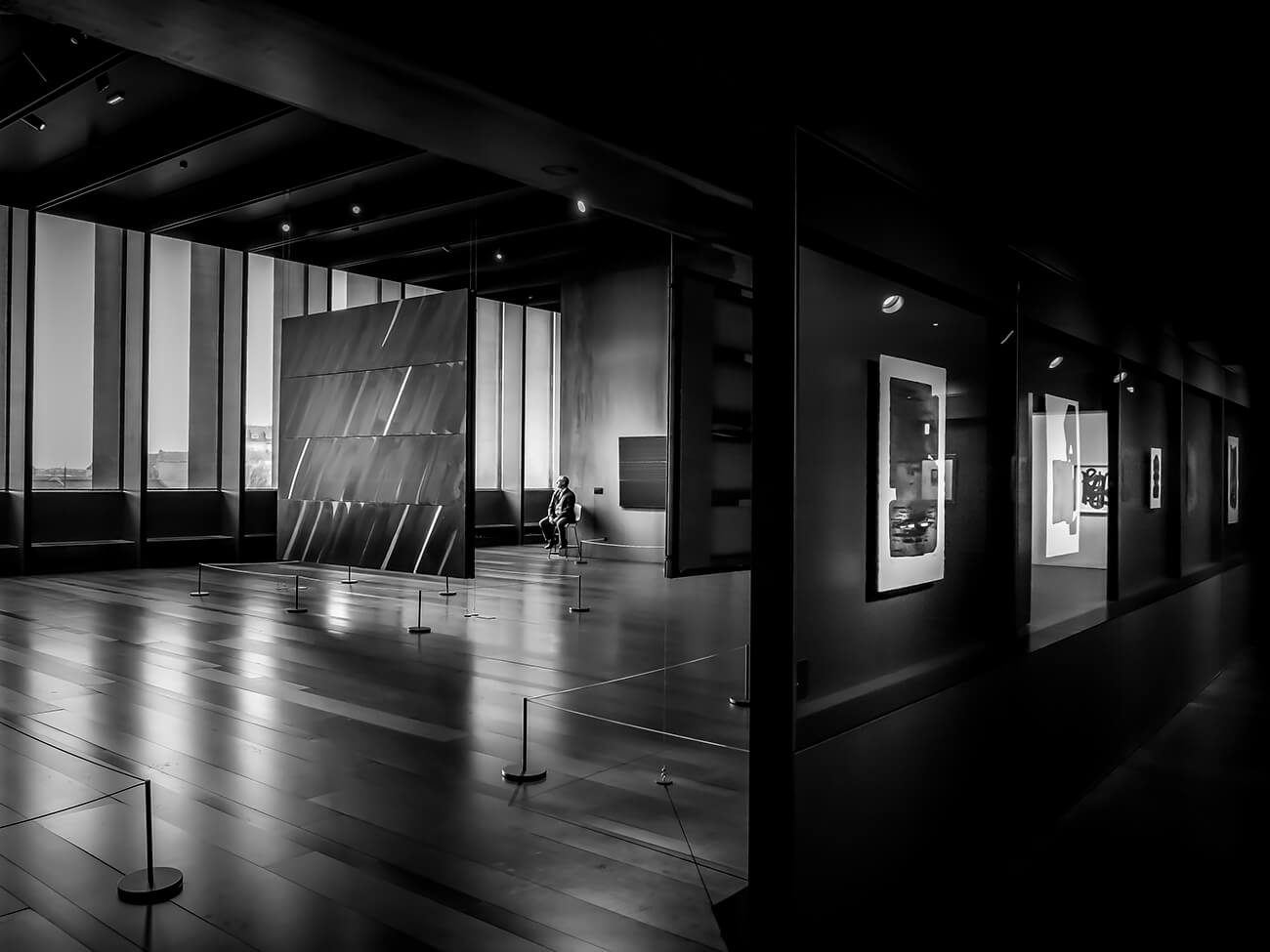 The museum keeper from the series 'A Day at the Museum'© Olivier Corneloup
Pierre Soulages Museum, Rodez, France
Olivier Corneloup's Website
Aashish Kaul (USA)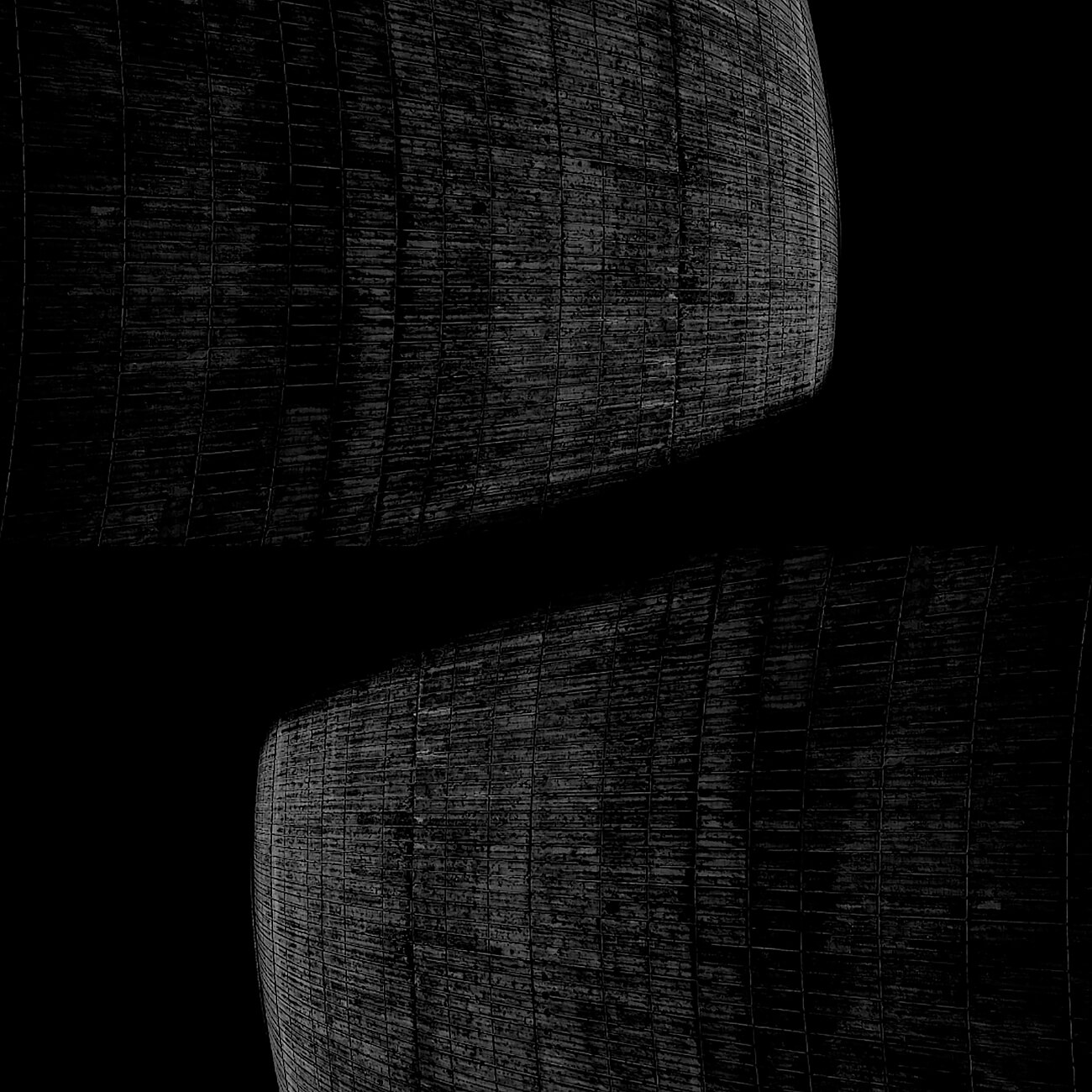 Magnetism from the series ' Heavenly Bodies' © Aashish Kaul
The image is an abstract interpretation of
The Egg
, a performing arts venue situated on the Empire State Plaza in Albany, New York. The Brutalist-Internationalist style of the Plaza, designed by Harrison & Abramovitz and completed in the Seventies, holds and enacts spectacularly the drama of the elements. In declining light and rising shadows the buildings in the Plaza present compelling compositional dynamics for black and white photography.
Aashish Kaul 's Website
Arnaud Gaertner (France)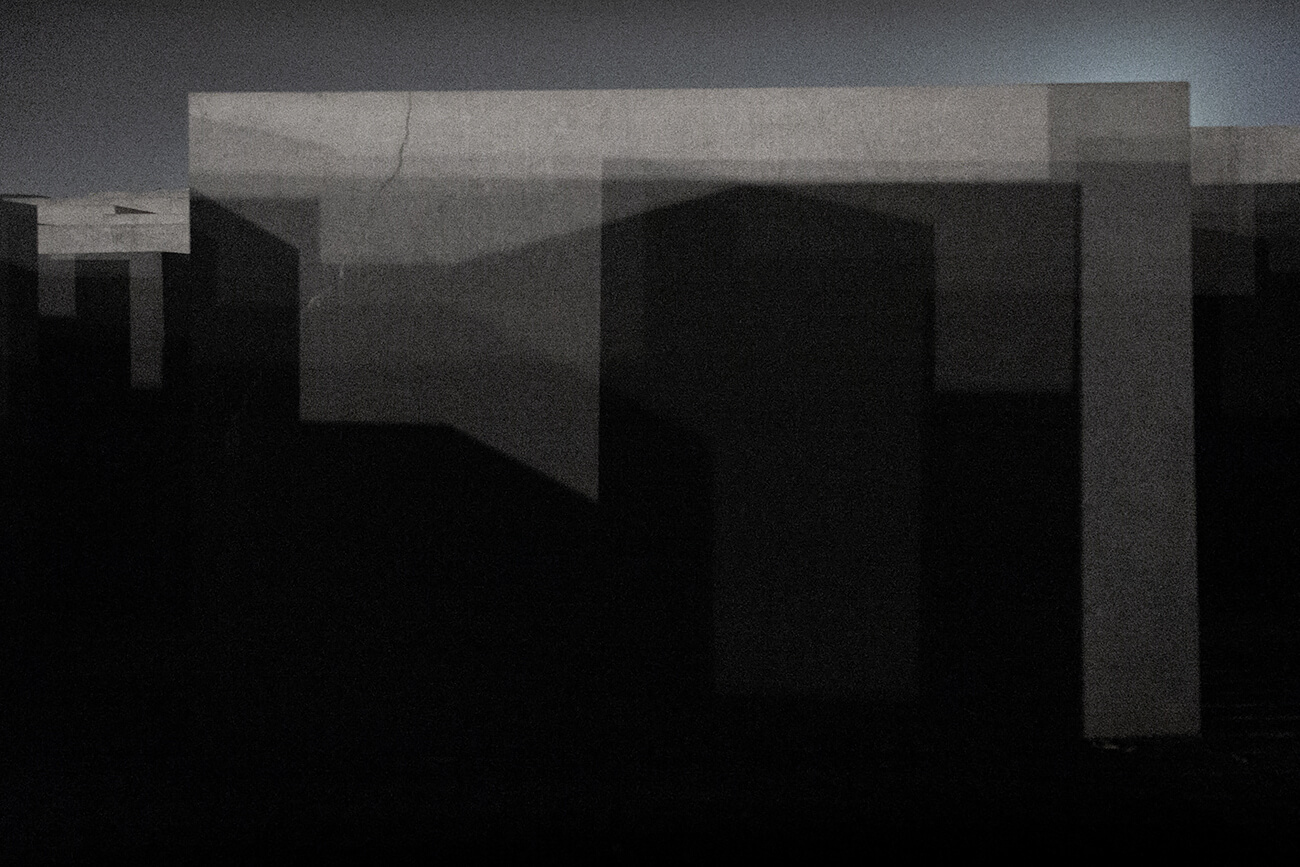 Humans of Stone from the series 'Memorial to the Shoah' © Arnaud Gaertner
It was already one a.m. when I was attracted in my night walk by this dark space at the hedge of the Tiergarten park in Berlin. Some young kids got scared when they saw my silhouette moving through thousands of granitic blocs; I decided to lay down on this cold autumn floor to translate into images what I was feeling then, this strong presence of these children, these men and women who had left for a long trip and about whom we will always remember. Dark shadows, grey or black, yellow or white reflection, clouded sky, humans of stone, forever.
Arnaud Gaertner 's Website
Arnaud Gaertner on Instagram
All about Arnaud Gaertner
Paul Gibert (USA)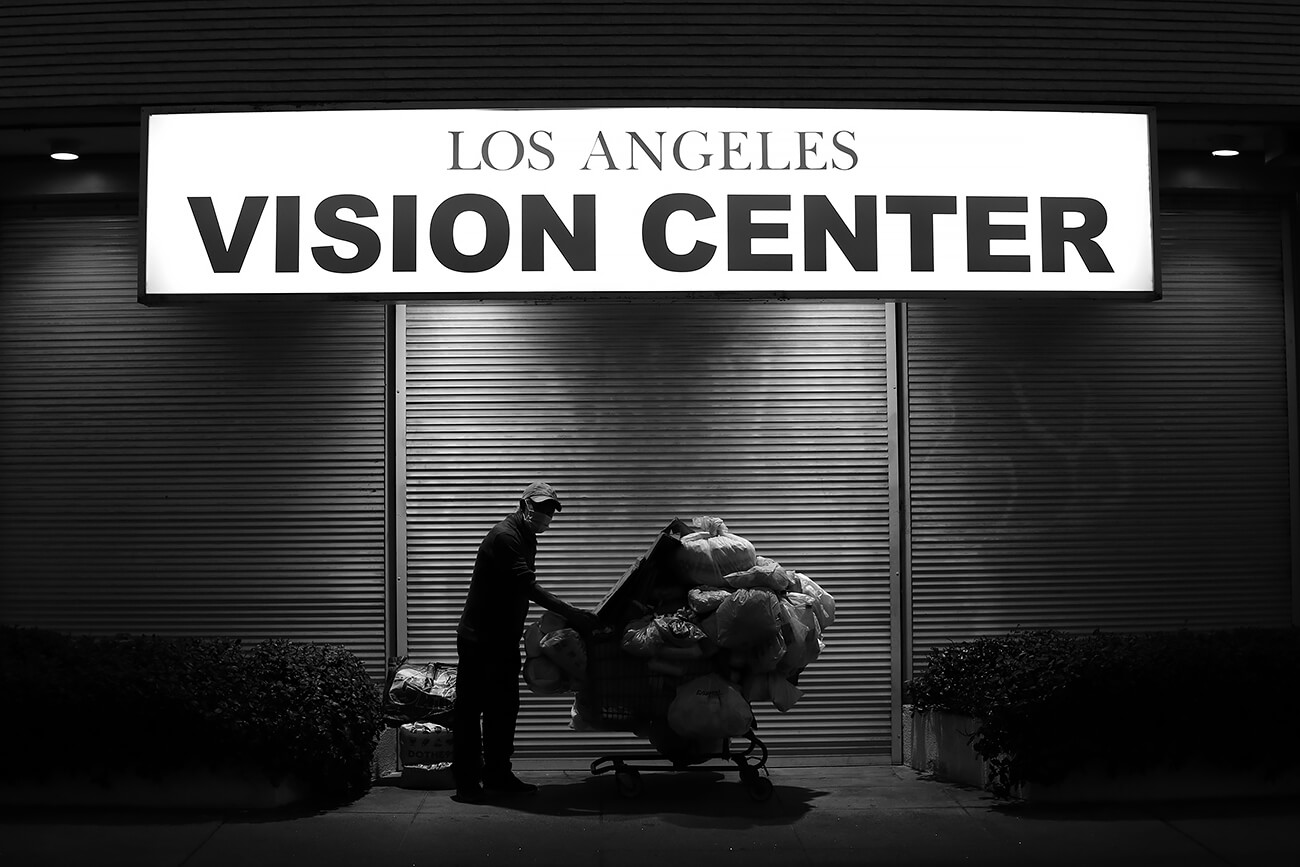 Jorge from the series 'Crossroads' © Paul Gibert
The location of the image was at Wilshire Blvd and S Curson, Los Angeles.
Paul Gibert's Website
Paul Gibert on Instagram
Nicola Ducati (Italy)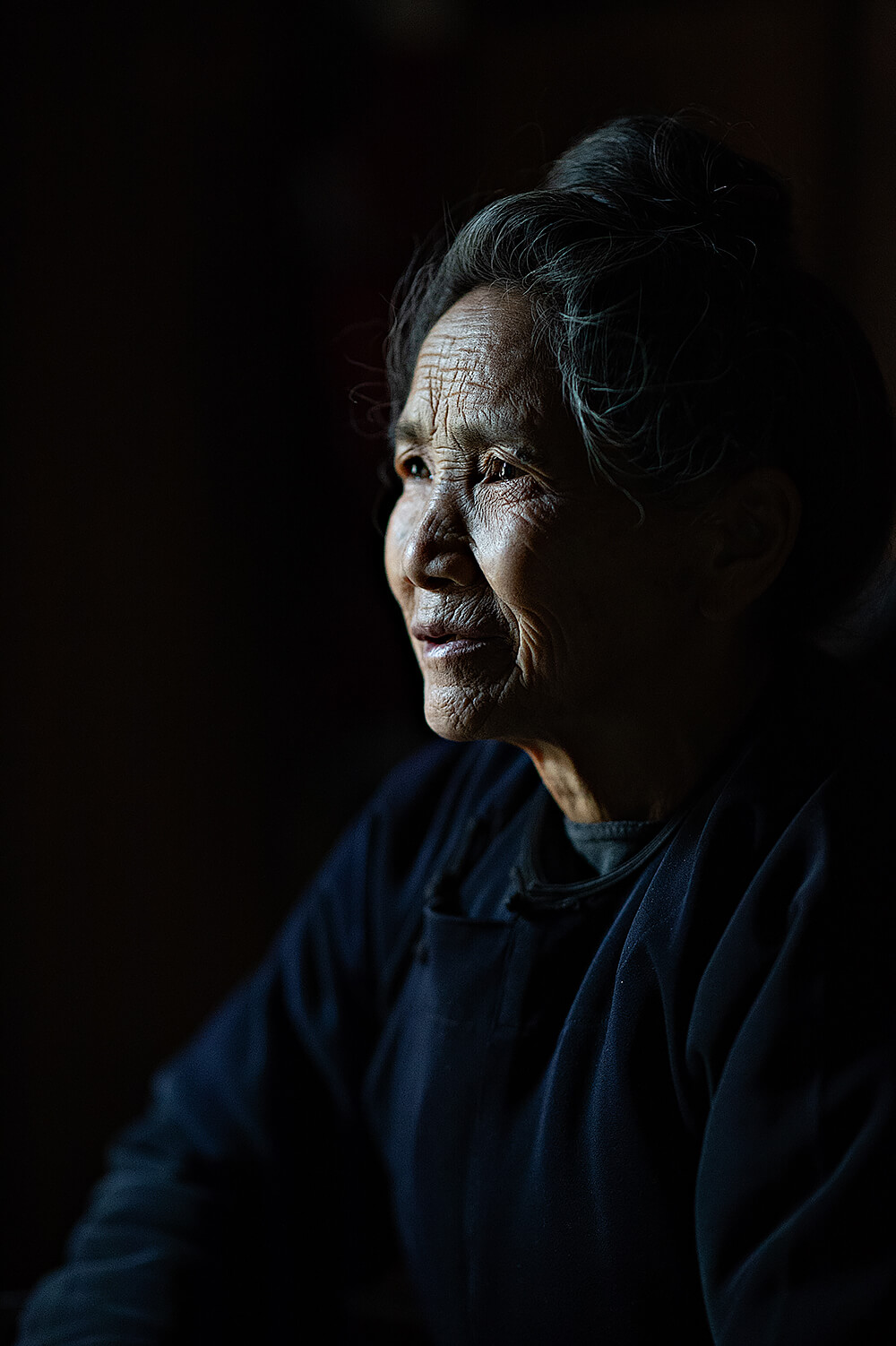 The Blue Keeper from the series ' My China' © Nicola Ducati
In the rural villages of endless China the last inhabitants are shadows of tradition, ready to give way to the new world.
Nicola Ducati 's Website
Nicola Ducati on Instagram
All about Nicola Ducati
Marcel van Balken (The Netherlands)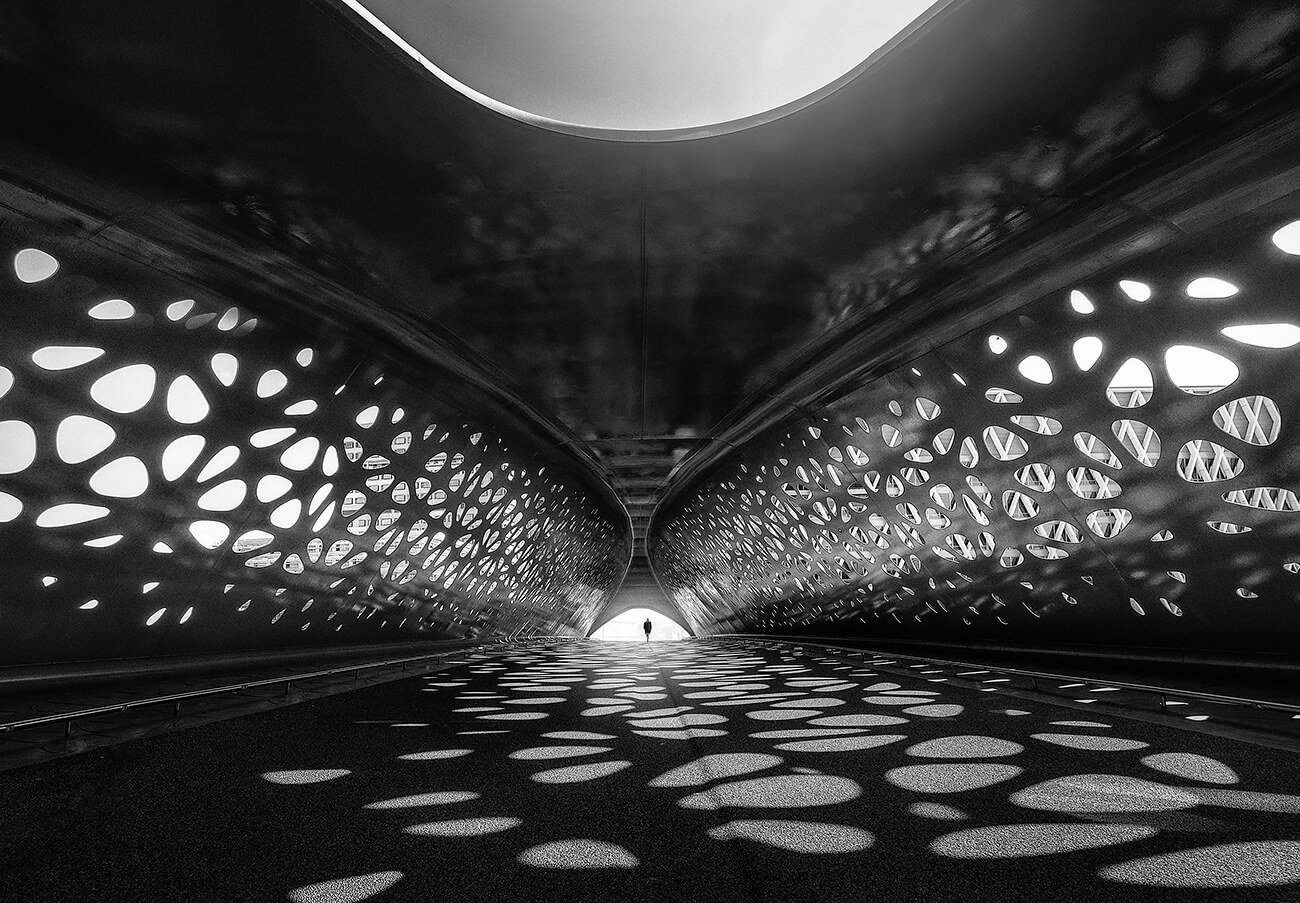 Parkbridge from the series ' The insignificance of man ' © Marcel van Balken
Architectural spaces in a play of light and shadow form an almost surrealistic decor. Pure black-and-white images in which the photography of architecture begins to take on abstract forms, reinforced by the apparently disproportionate addition of man. Constructions and shapes, lines and surfaces photographed in sharp contrast to the insignificance of man.
Marcel van Balken's Website
Marcel van Balken on Instagram
All about Marcel van Balken
Ernie Luppi (USA)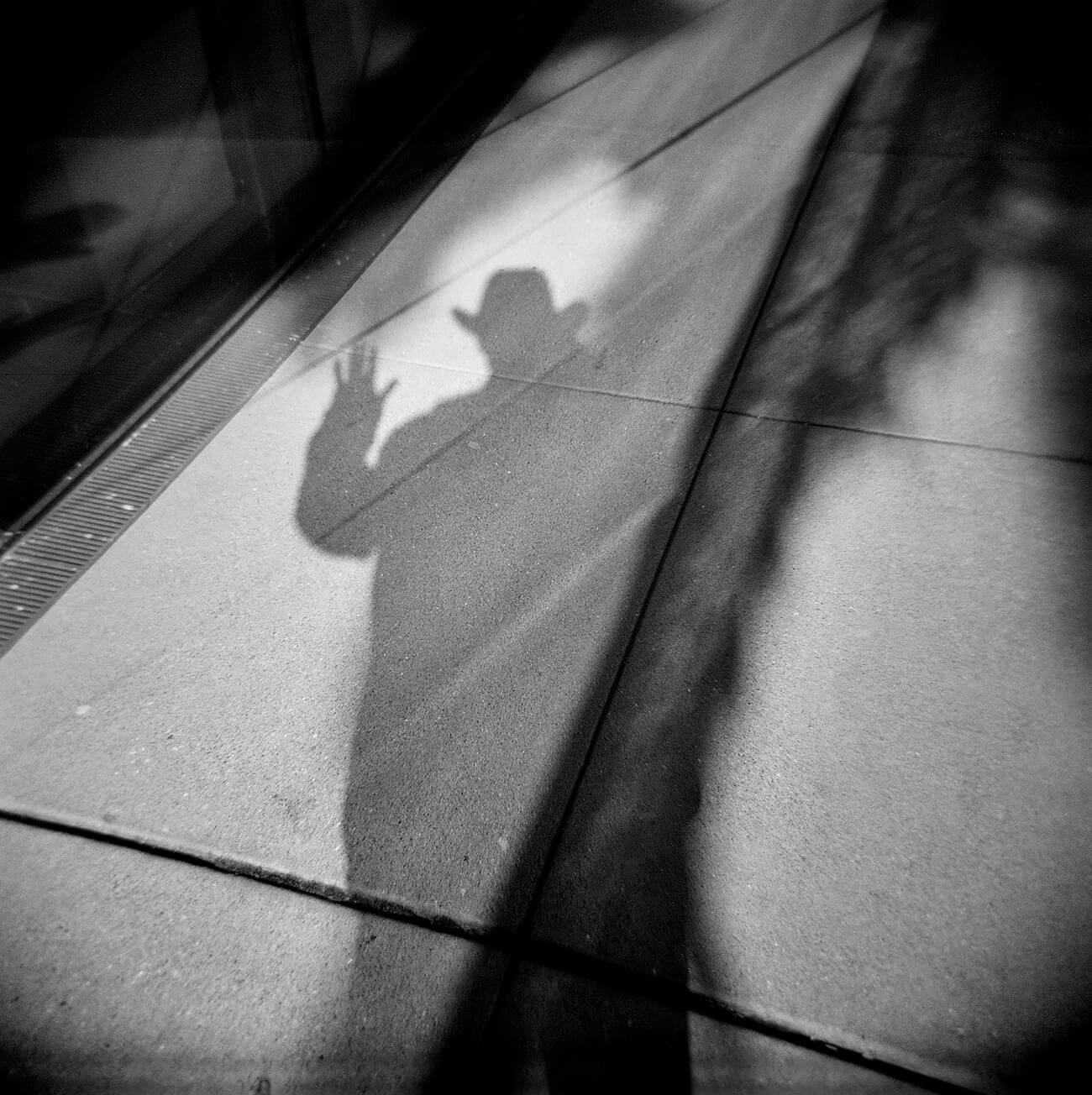 Pandemic portrait #4 from the series ' Pandemic portraits , Golden Gate Park ' © Ernie Luppi
Ernie Luppi on Instagram
All about Ernie Luppi
Dean Forbes (USA)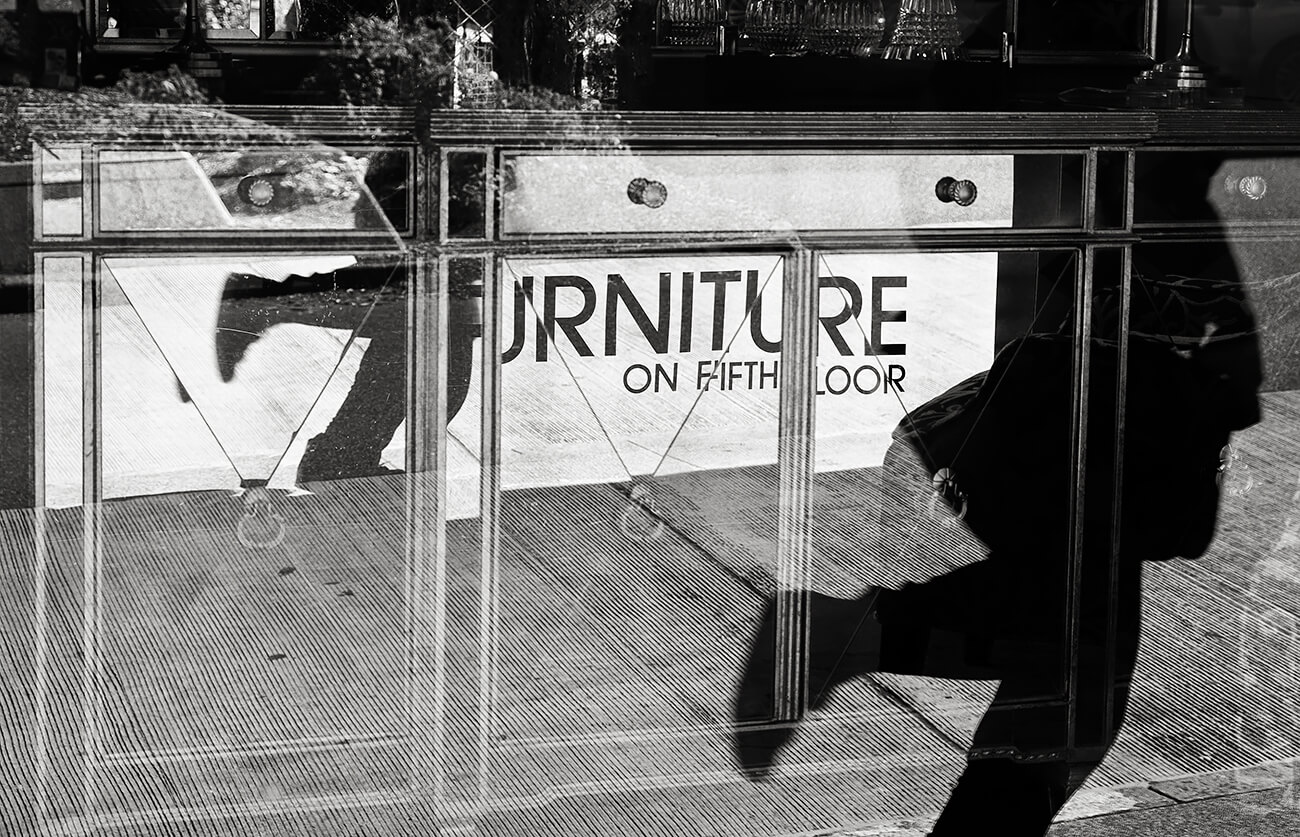 Running Man from the series 'Serendipitous Shadows ' © Dean Forbes
Shadow play is a big part of my street photography. While street photography relies a lot on serendipity to capture specific moments in time, capturing shadows within that context adds another level of being in the right place at the right time.
Dean Forbes' Website
Patrick Cicalo (USA)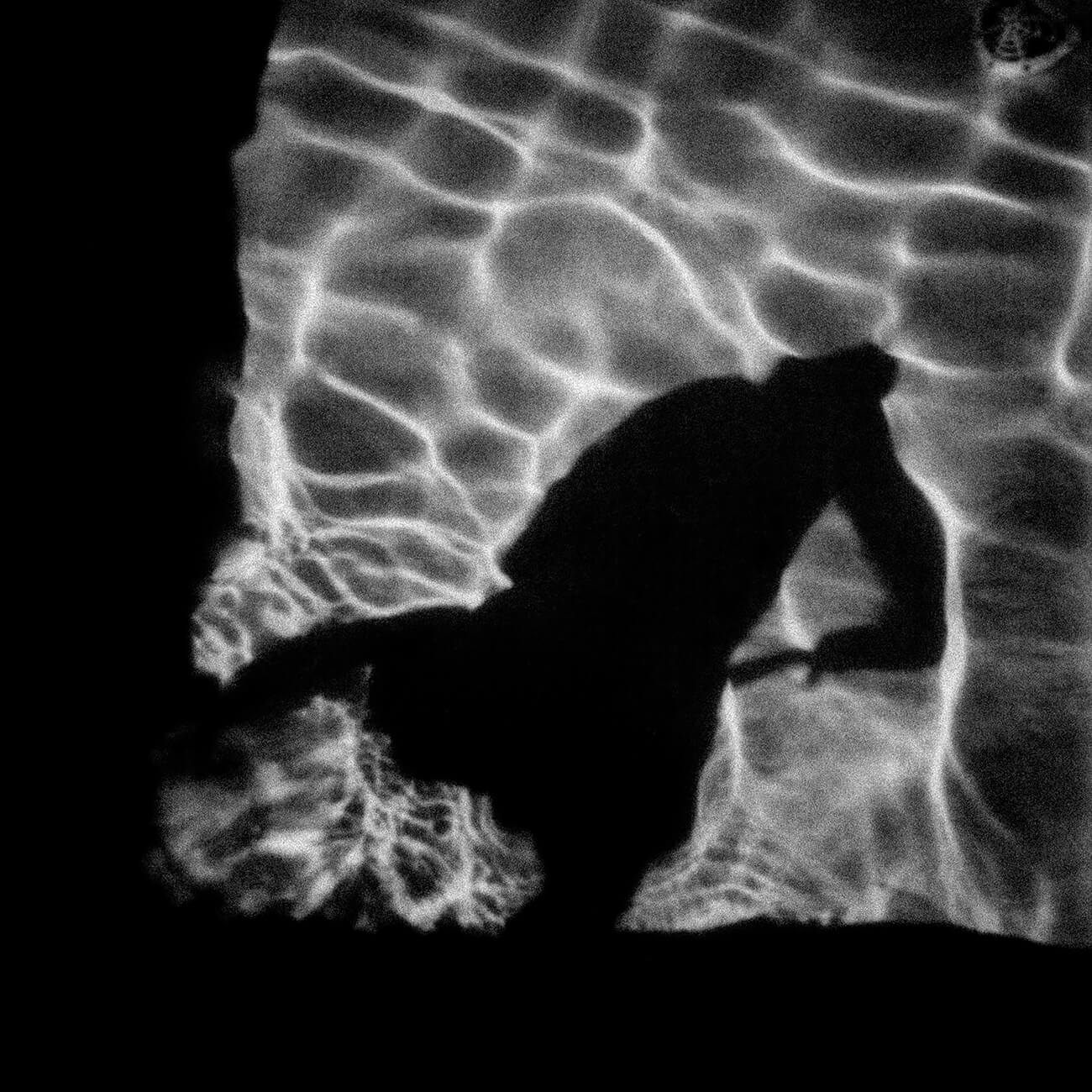 The Deep End from the series 'Darker Matters' © Patrick Cicalo
In the rural villages of endless China the last inhabitants are shadows of tradition, ready to give way to the new world.
Patrick Cicalo's Website
Patrick Cicalo on Instagram
Abdulla AL-Mushaifri (Qatar)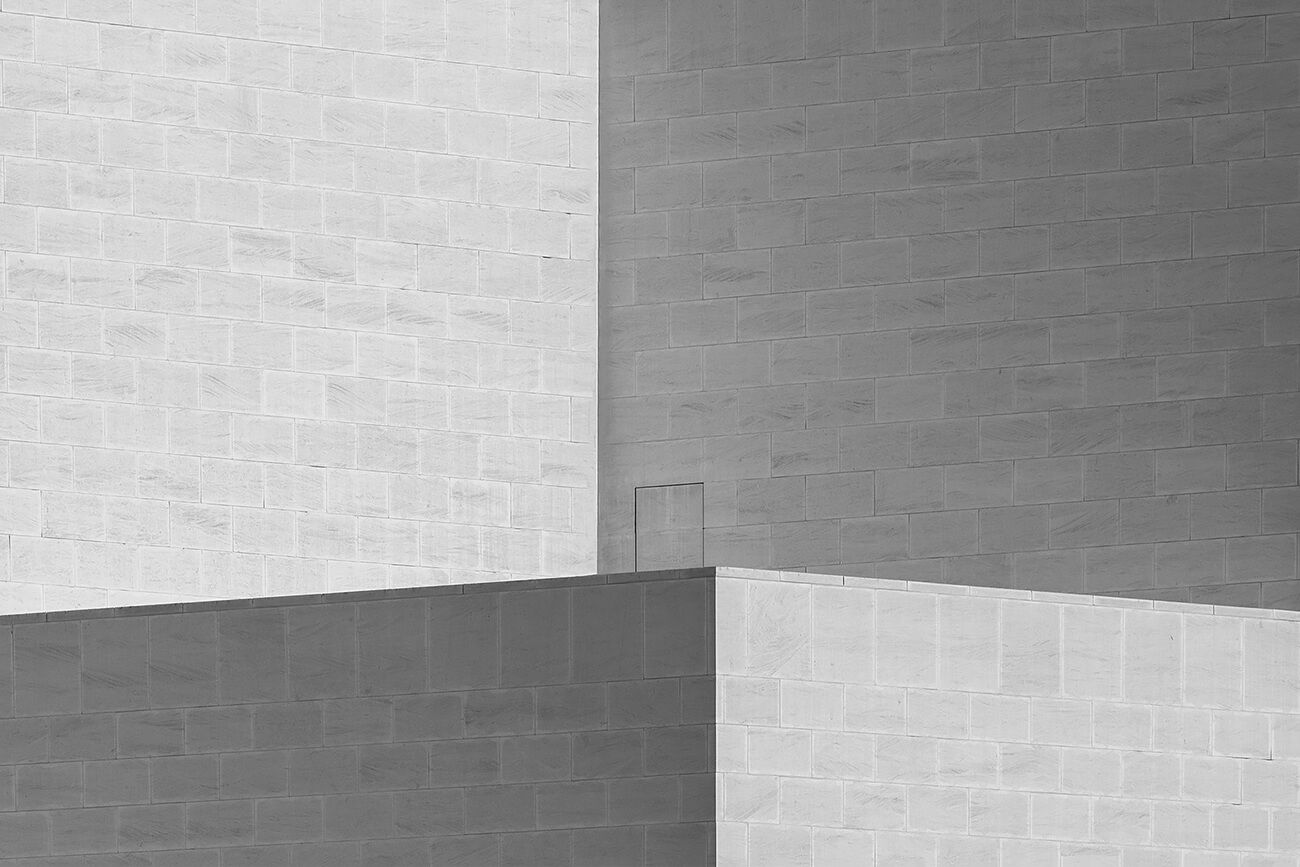 The Deep End from the series 'Darker Matters' © Abdulla AL-Mushaifri
I have always been fond of the relationship of light and shadows in the reality of our daily life, I always stop at any scene I see that contains this subject that allows me to obtain beautiful artworks, the essence of photography is based on the use of light and shadows in the right way, and it is the most important element that makes you a beautiful interaction With the human element in most of the photographs. Simply, wherever there are shadows in your surroundings, know that you will get an excellent picture for sure!
Abdulla AL-Mushaifri's Website
Abdulla AL-Mushaifri on Instagram
Leona Bažant Telínová (Czech Republic)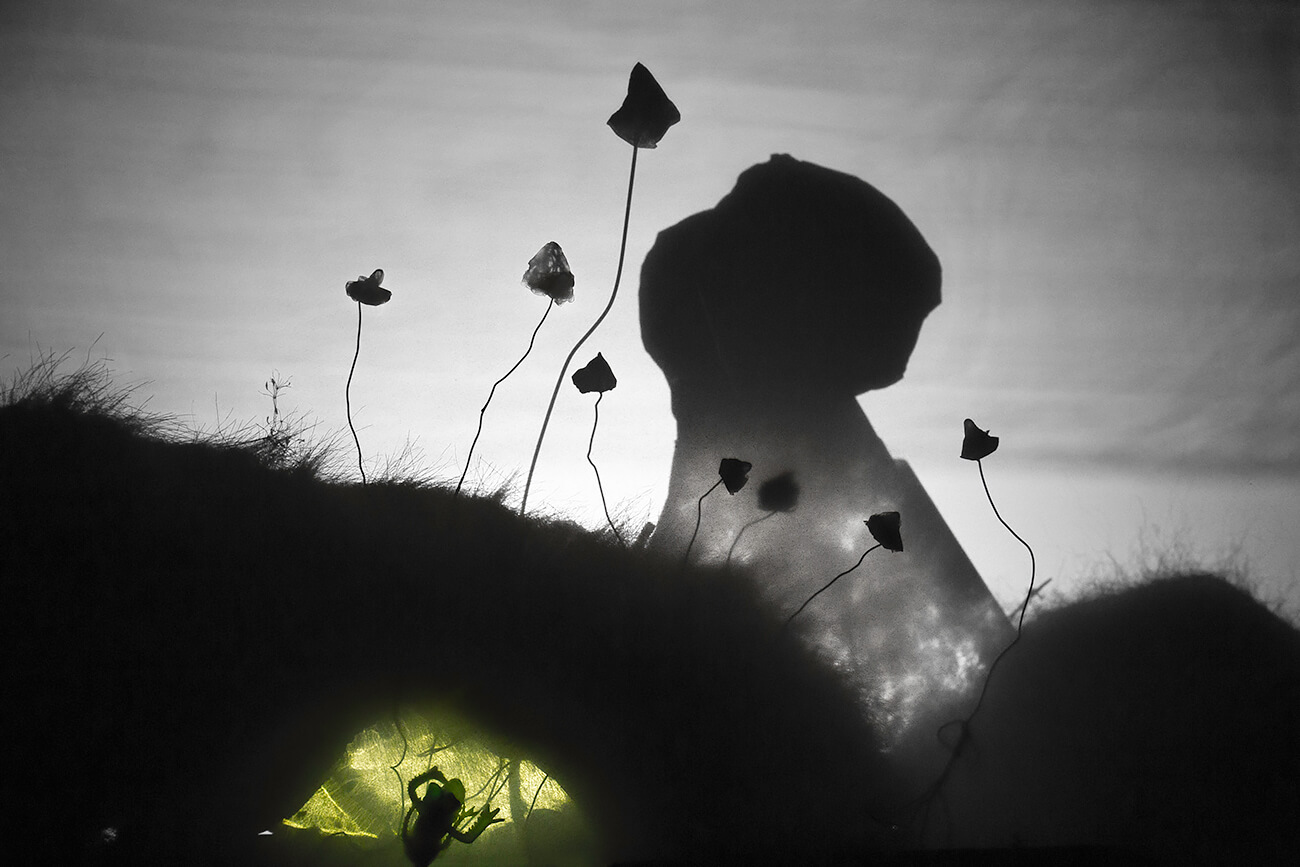 Boletus from the series 'Little Forest ' © ALeona Bažant Telínová
I am inspired by the principle of shadow theatre. The still life is then photographed on a digital camera and the resulting photos are not computer manipulated in any way.
Leona Bažant Telínová's Website
Wendy Stone (USA)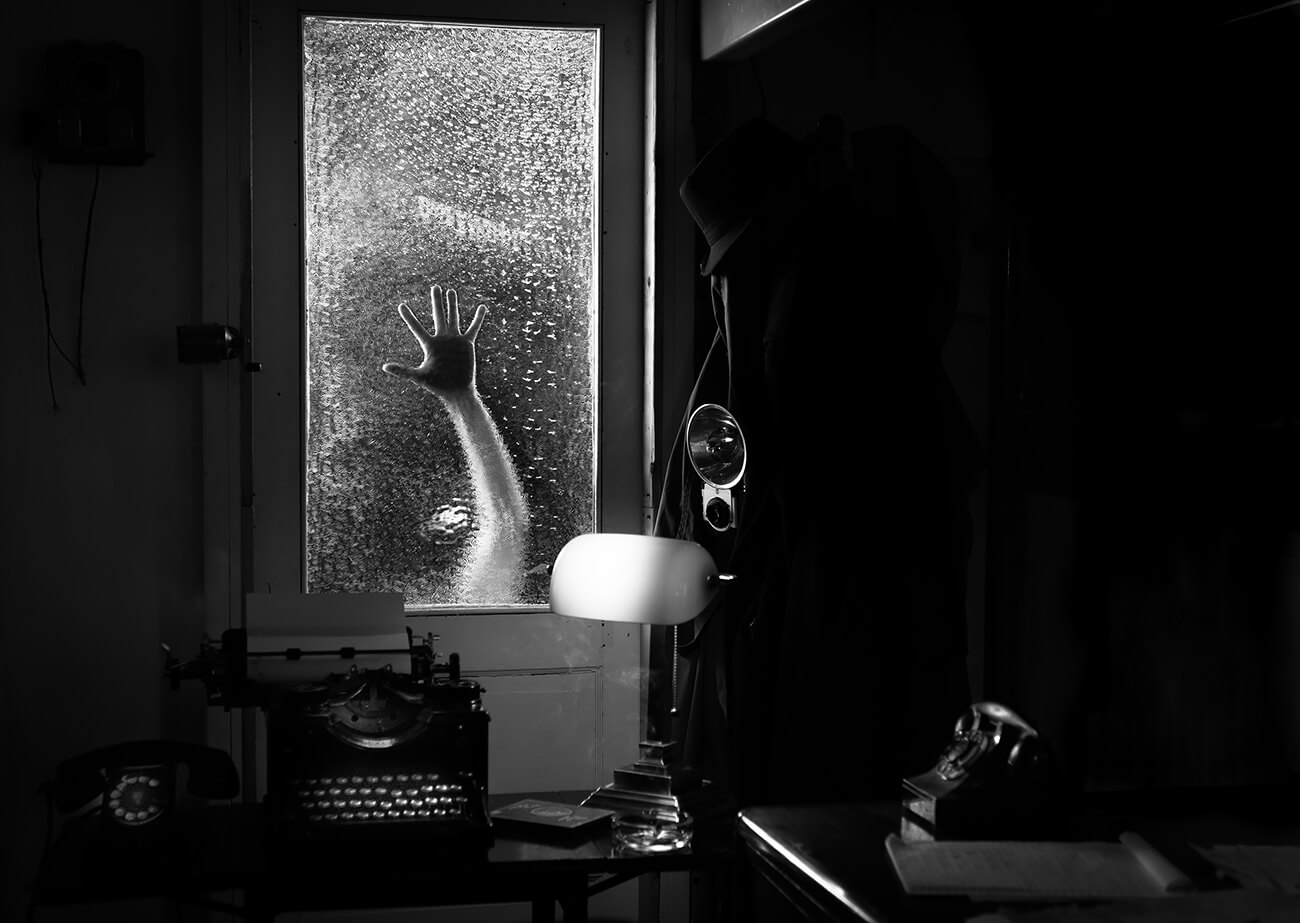 No from the series '168 Main Street' © AWendy Stone
Wendy Stone's Website
Wendy Stone on Instagram
Yelena Zhavoronkova (USA)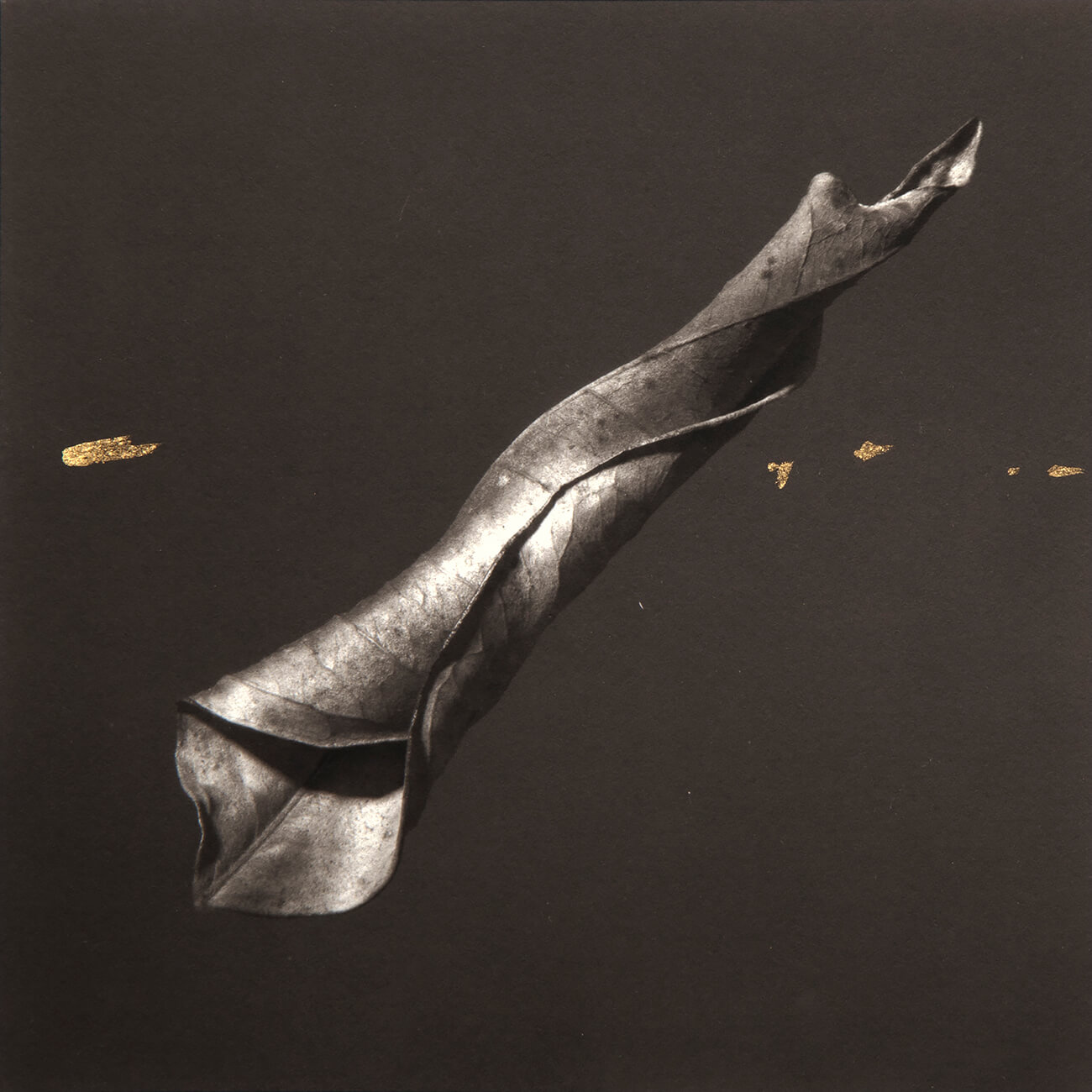 Valley Fire © Yelena Zhavoronkova
This series is part of my long-term project on California's nature. With drastic and accelerating conditions of climate change around the world, California has not been spared-experiencing years of historic drought and wildfires. The dark shadows of the constant fire scare are hovering over every part of our everyday lives nowadays, resulting in dramatic shifts in our live styles and pushing us to the limits.
The year 2015 was the worst for my community of Lake County, located in Northern California. That summer extreme high temperatures and strong gusts of wind caused multiple massive wildfires that ravaged the county. Valley Fire, the last one of that season, affected me directly. Its sudden development and rapid spread caused panic and damage in communities that stood in its way. I witnessed the beginning of the fire personally as it neared my family's residence, escaping by car. All around me, I saw buildings burning, abandoned cars on the highway, and downed power lines. It was pure horror. In just a couple of hours, Mother Nature overpowered humans. Over its course, Valley Fire engulfed more than 75,000 acres of land, killing four people and causing destruction to almost 2,000 structures. Its power and aftermath left deep marks on my life. When I returned to my neighborhood, I felt an urge to record the experience.
I chose plants to represent my community-nature's portraits that had lived through and bore the marks of the fire alongside the people. I began by collecting branches, fruit, and leaves from areas around my home and then photographed each item as a portrait. They were then printed with dramatic tones and contrasts to convey the event's tragedy, using the Platinum/Palladium process. To represent the fire itself, I chose to depict its embers using 24K Gold Leaf accents.
Yelena Zhavoronkova's Website
All about Yelena Zhavoronkova
Yelena Zhavoronkova on Instagram
Kay Erickson (USA)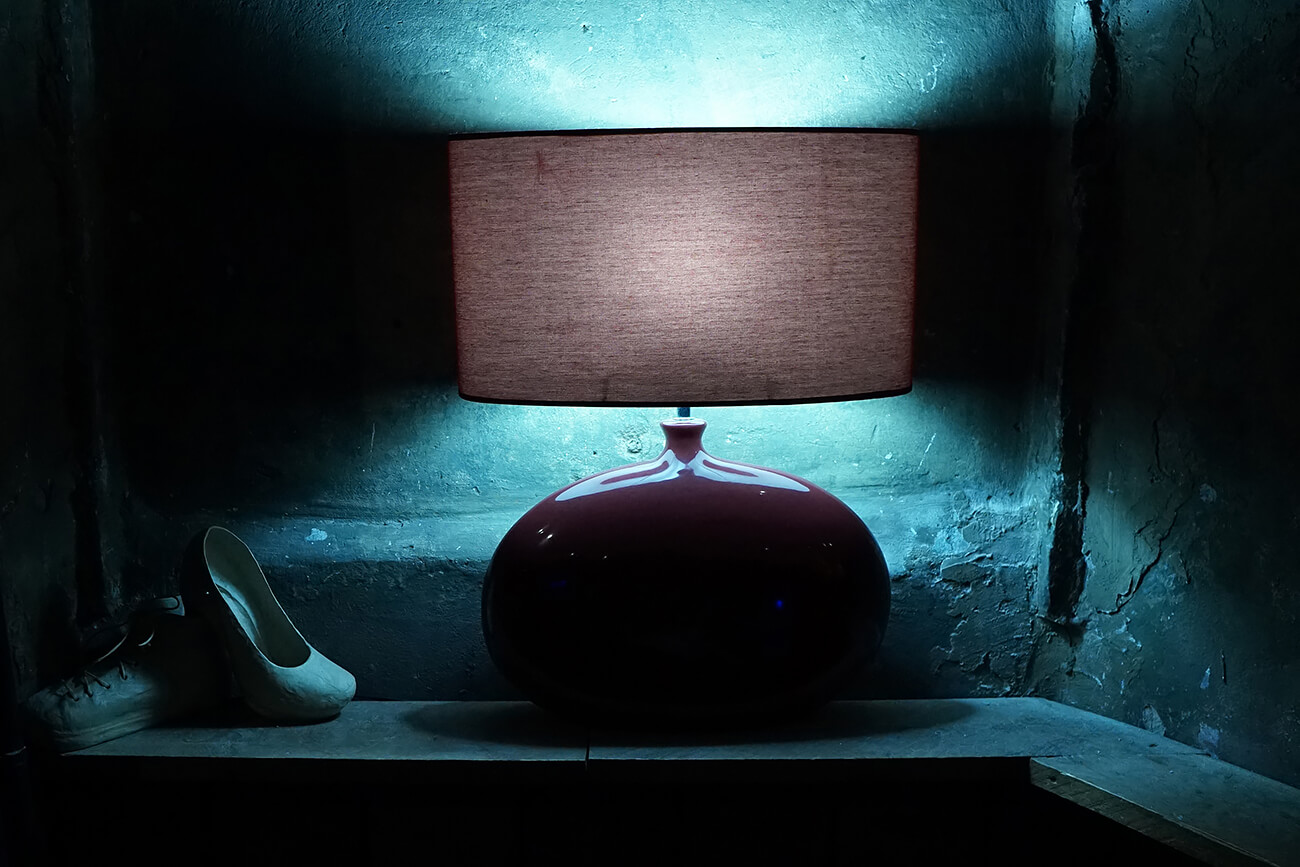 Avignon Lamp from the series 'Illuminated Shadows ' © Kay Erickson
Part of my love of travel, is finding interesting images with dramatic lighting. This vintage lamp was in the back of a small café in Avignon, France, perfectly balancing out the shoes on the left, and the patched plaster wall on the right.
Kay Erickson's Website
Ursula Ferrara (Italy)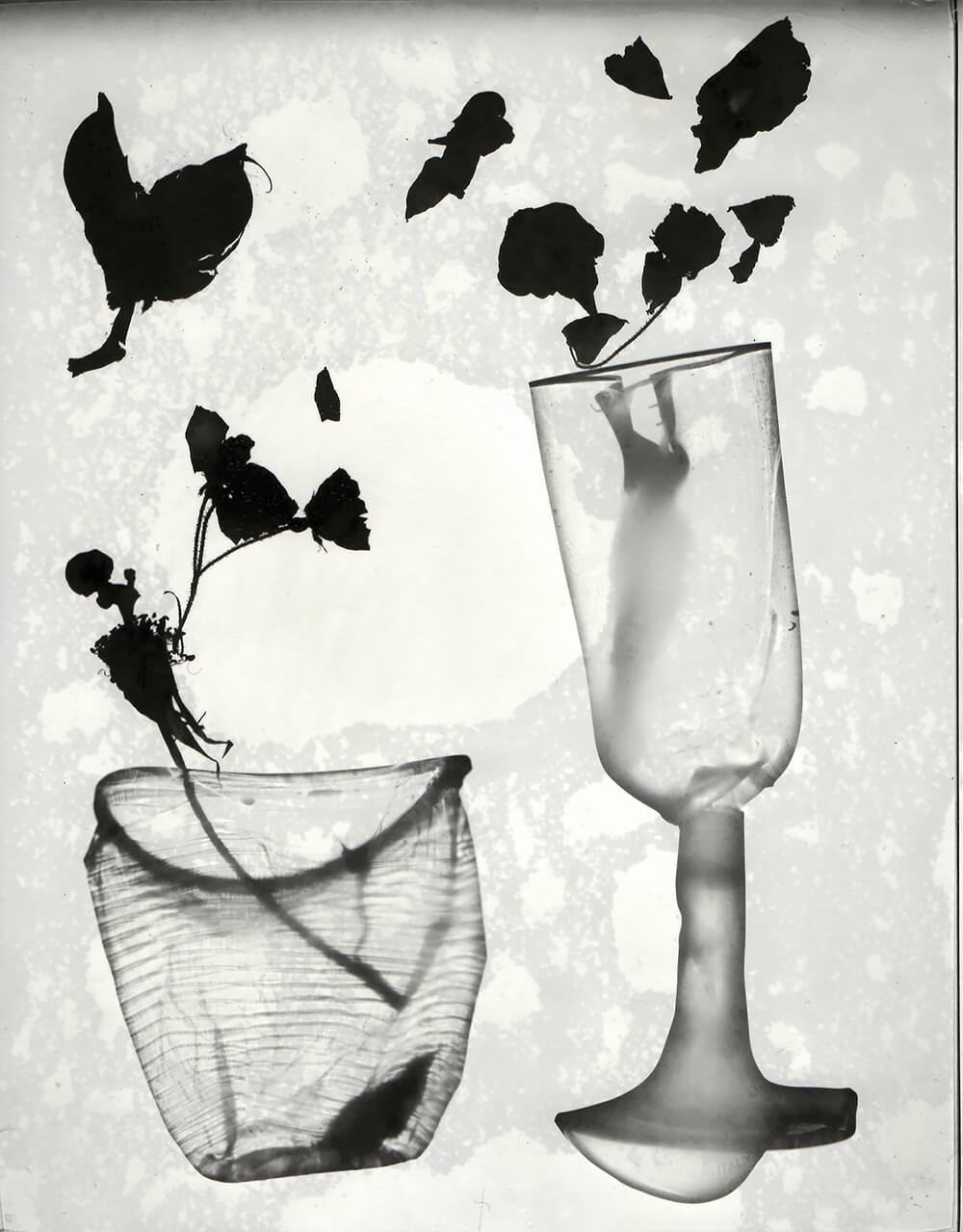 Two plastic glasses from the series 'Garbage shadows' © Ursula Ferrara
I find these things in the garbage and I photographed the suspended shadows with analog technique. Harman direct positive paper 8x10
Ursula Ferrara's Website
Cuneyt Gumushaneli (Turkey)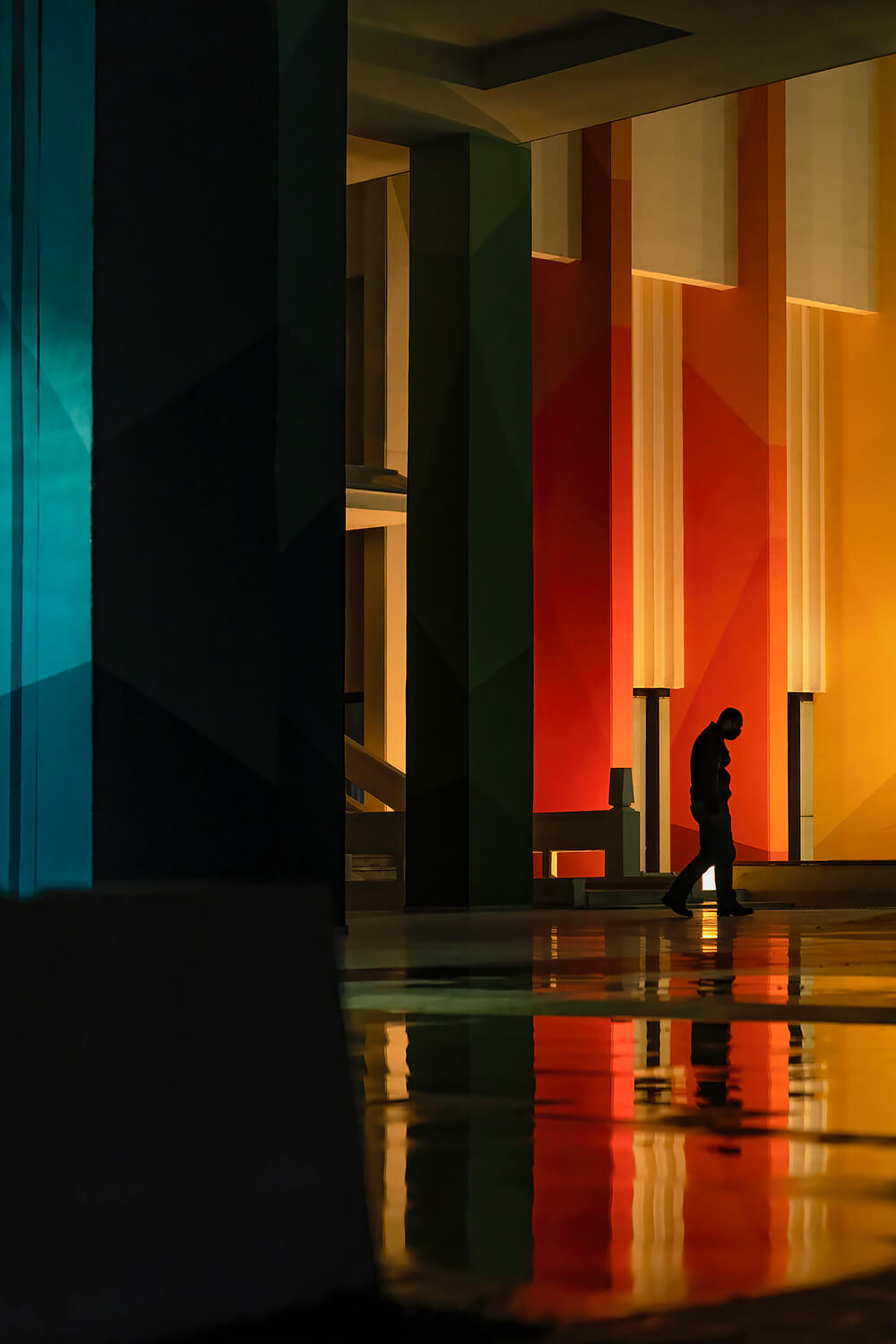 Sorrow © Cuneyt Gumushaneli
On Friday 30 October 2020, City of Izmir by The Aegean coast of Turkey ,was struck by a severe 7.0 magnitude earthquake. Dozens of buildings were damaged or totally collapsed as result of the earthquake, 117 people died under the ruins of buildings, with 1,034 injured. The earthquake was the most powerful in the Aegean Sea since 1981, and the deadliest in Izmir Province since a 6.6 magnitude earthquake killed four people in 1955.Municipality building of Izmir was also damaged and promptly evacuated, City council decided to demolish and rebuild it in another location. Recently while I was passing by this building, I saw its night guard who was touring in damaged building's inner courtyard among colored columns hopelessly and sadly since he would lose his job right after the destruction of building which he has been taking care of.
Cuneyt Gumushaneli on Instagram
Antoine Buttafoghi (France)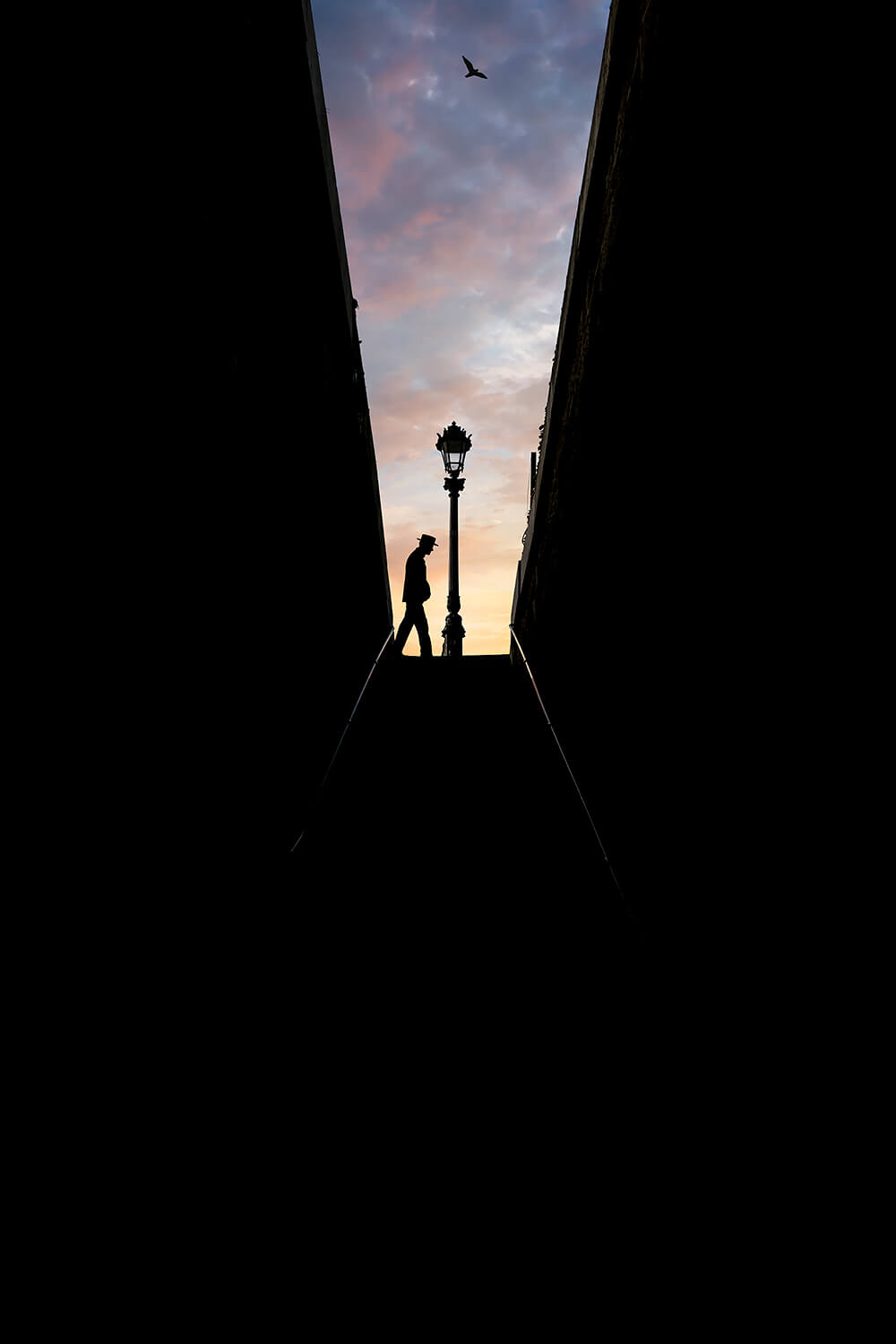 The Thinker from the series 'Solitude(s)' © Antoine Buttafoghi
Saint Louis Island. Paris, France. Extracted from the Solitude (s) series
Antoine Buttafoghi's Website
www.lelaboratoiredesreves.com
Ave Pildas (USA)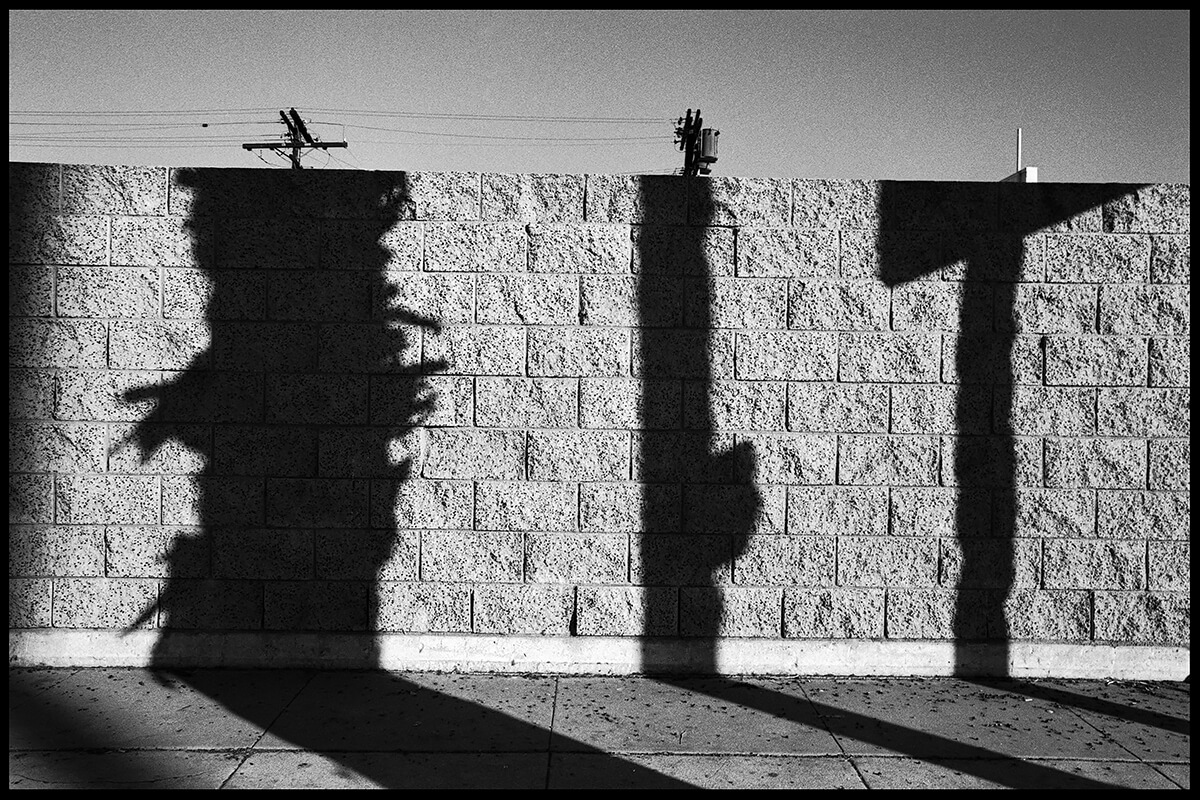 Ave Pildas's Website
Ave Pildas on Instagram
The top 3 winners will be awarded $1,000.
All winners will have their work showcased on All About Photo Winners Gallery, and published in the
printed issue of AAP Magazine #16 Shadows
.