The 5th Prix Virginia was presented to the Spanish photographer Cristina de Middel during an online ceremony on Sunday January 17th 2021.
She succeeds to
Cig Harvey
(Prix Virginia 2018), Siân Davey (Prix Virginia 2016), Dina Goldstein (Prix Virginia 2014) and Liz Hingley (Prix Virginia 2012).
Composed especially for the Prix Virginia International photography prize for women 2020, the jury unanimously awarded the 5th Prix Virginia to Cristina de Middel during an online deliberation on December 13th, 2020. Her series
Journey to the Center
distinguished itself from more than 1 450 applications coming from nearly 90 countries.
The Prix Virginia would like to thank all the candidates for the amazing and international mobilization aroused by the call for application launched in January 2020. Never had the Prix Virginia received so many applications and never had the candidates been so diverse. As a reminder, in 2018, 400 women photographers had applied from 40 countries.
The ongoing coronavirus pandemic and the delicate situations it has occurred in each country have not discourage the women photographers and their creative urge. To the contrary.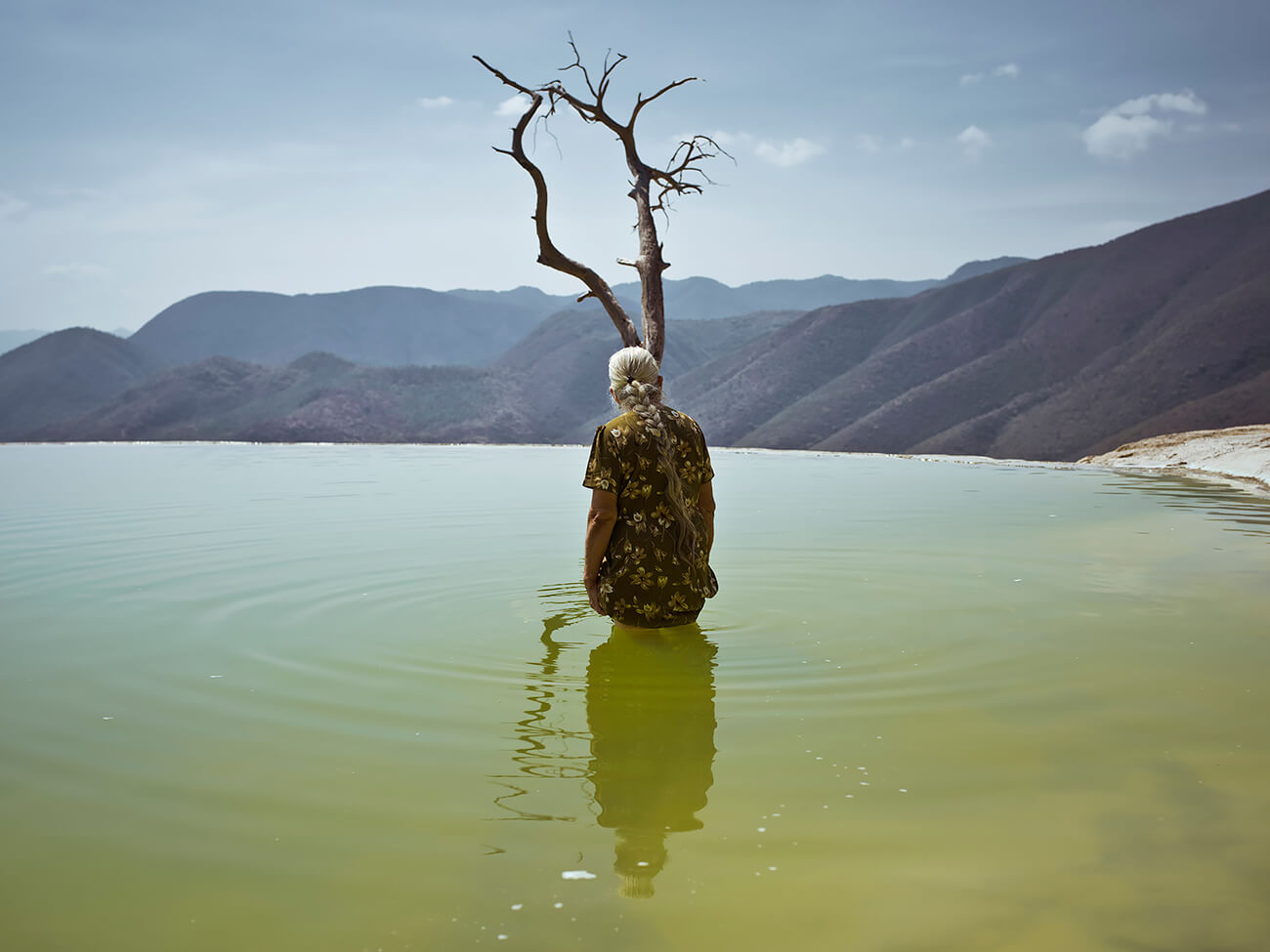 Hierve el Agua are petrified waterfalls and sulfuric spring source located in the state of Oaxaca. despite the growng affluence of tourists it remains a sacred place for natives. © Cristina de Middel
Members of the Jury
Lucy Conticello
, Director of Photography of M, Le Monde's weekend magazine
Simon Bainbridge
, Journalist and curator former editorial director of the British Journal of Photography in London (United Kingdom)
Audrey Genois
, Executive director of MOMENTA, an international contemporary art Biennial devoted to the image in Montreal (Canada)
Marta Gili
, Director of the National School of Photography in Arles (France)
Lekgetho Makola
, Head of The Market Photo Workshops in Johannesburg (South Africa)
Elisa Medde
, Managing Editor at Foam Magazine in Amsterdam (The Netherlands)
Sylvia Schildge
, President and founder of the Prix Virginia (France)
The jury was unanimously stricken by Cristina de Middel's
Journey to the Center
in which the photographer captions the extraordinary everyday life of thousands of migrants that cross the Central American migration route.
It's an unseen work, really committed that reveals a strong personality." Sylvia Schildge "Cristina de Middel delivers a fictional approach that paradoxically makes more human the heavy subject of immigration.
Simon Bainbridge
This is a subject treated by many artists but Cristina de Middel broaches it in a way we are not used to. Mixing reality and fiction, her vision is very subtle. Journey to the Center is a great work that embraces everything.
Marta Gili
Cristina de Middel's series is a powerful treatment of the migration topic. Very original, her multilayer narrative brings more questions than answers. Her images remain opened and engage the spectator.
Audrey Genois
By using symbols as motives, clues, Cristina de Middel moves away for the traditional narrative about immigration and crossing borders. It's an intriguing way of doing. She's exploring it from an outsider point of view.
Lekgetho Makola
Cristina's commitment is total.
Elisa Medde
Cristina de Middel
Cristina de Middel is a Spanish photographer whose work investigates photography's ambiguous relationship to truth. After a 10-year career as a photojournalist, she chose to blend documentary and conceptual photographic practices and plays with reconstructions and archetypes that blur the border between reality and fiction.
Since her critically acclaimed series The Afronauts in 2012, in which she explored the history of a failed space program in Zambia in the 1960s, de Middel has been continuously producing new bodies of work that question how photography can contribute to our full understanding of our multi-layered and complex world. Mixing fiction with straight documentary practices and inserting her narrative in the traditional tools of mass communication, her work brings more questions than answers in an attempt to build up a critical sense in the audience.
Cristina de Middel was a finalist at the Deutsche Börse Prize and won the Infinity Award from the International Center of Photography in New York. In 2017, she was presented the Spanish National Award in Photography and more recently the Leica Oskar Barnak award.
Cristina de Middel is a Magnum Associate and lives and works between Mexico and Brazil.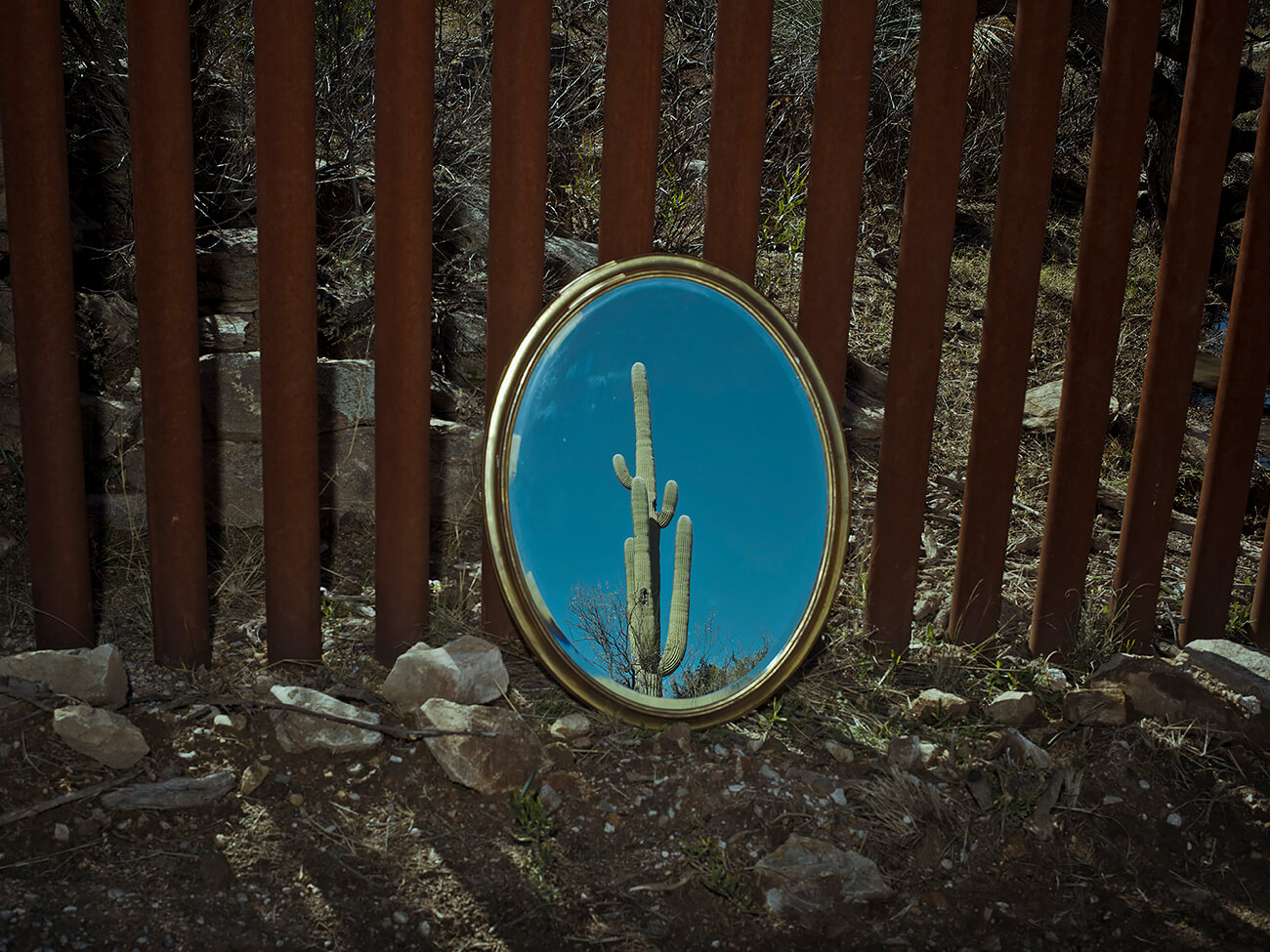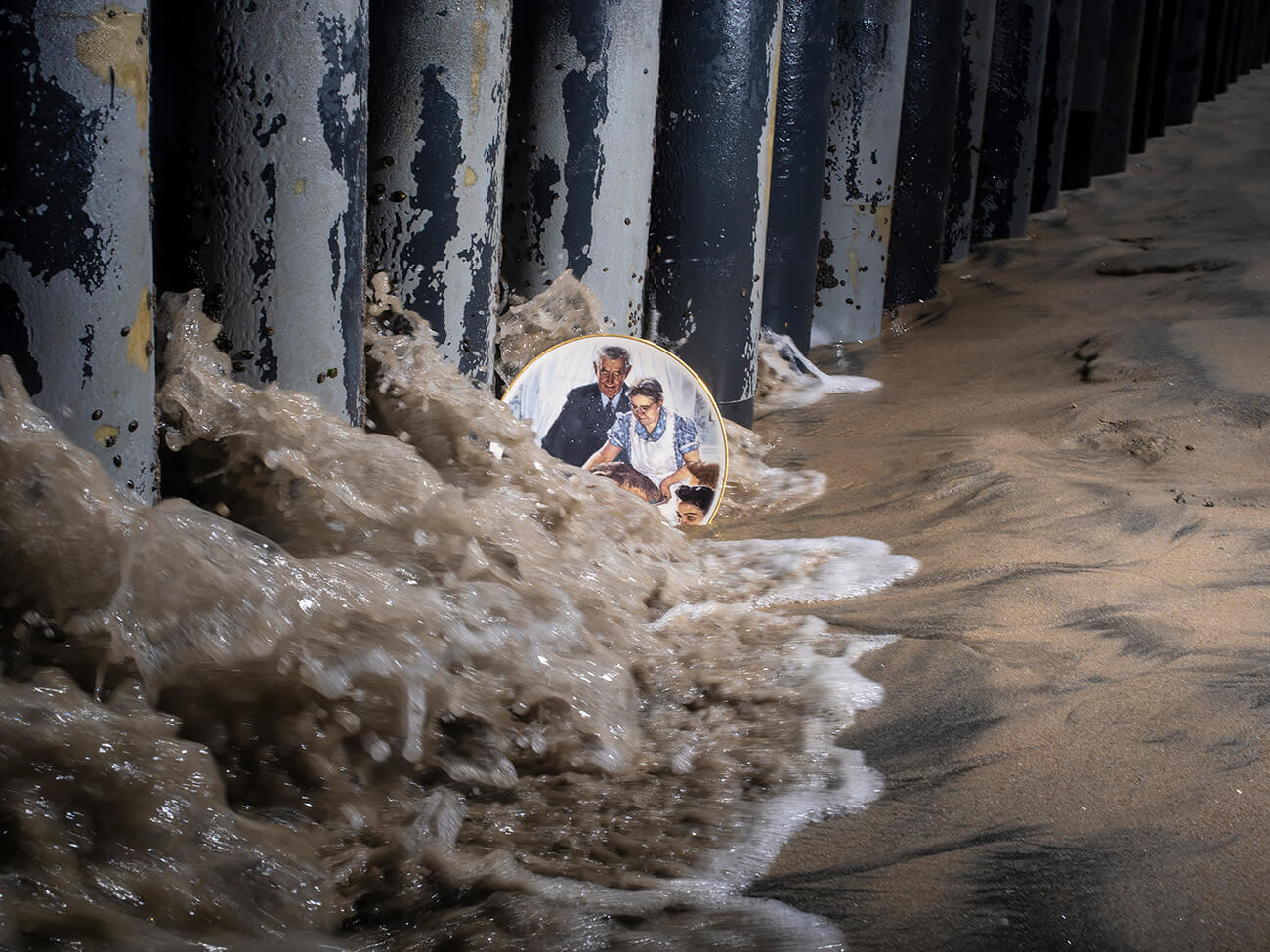 A plate with famous Norman Rockwells´ painting of Thanksgiving is placed by the Mexican side of the wall in Tijuana beach. From April to October 2018, the Trump administration reinforced the border control and caused many families to remain separated in detention centers. © Cristina de Middel
It is a huge honor for me to receive this award and have my work recognized by such a strong and coherent organization.
The Prix Virginia history, that is marked by strong, creative and inspiring women and the feelings and emotions that are behind the motivation of the prize makes it very special for any woman photographer.
The project that was awarded has been challenging from the beginning and is the result of many different mutations and evolutions in my language, so it is especially gratifying for me to have it validated by one of the most important awards there are for women and for photography in general. It also means an important backing to my production and will allow me to finish the project before the end of the year and start working on the book. Having my name added to this list of awardees makes me proud to have chosen photography as an expressive tool and a way of life despite all the difficulties that women have to face nowadays and all the challenges they have to overcome to find their voice heard and respected in the market.
- Cristina de Middel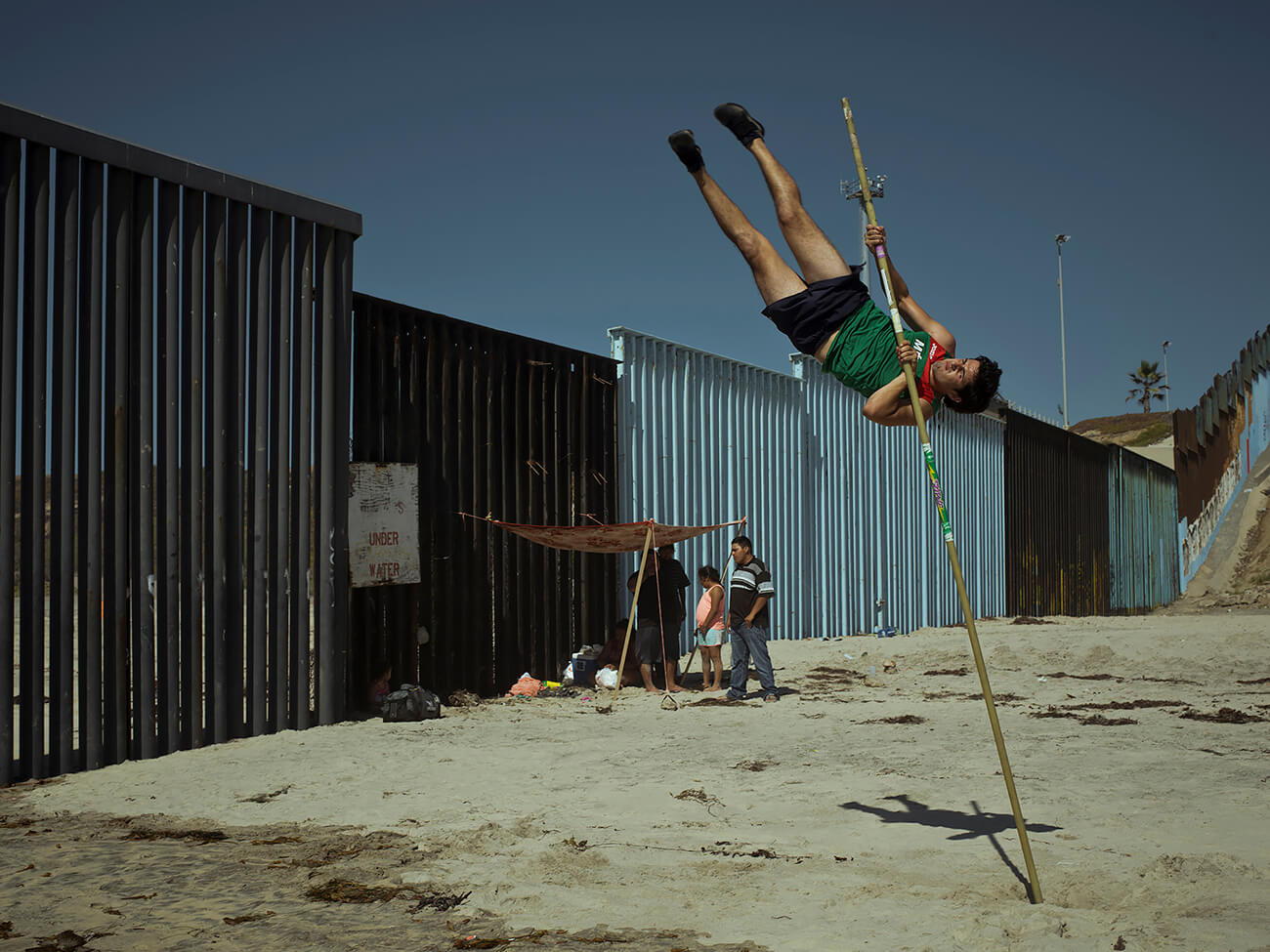 A mexican pole vault jumper trains by the wall in Tijuana beach while a family uses the wall to mount their beach day tent. © Cristina de Middel
Shortlisted photographers
Alongside Cristina de Middel, the jury took note of ten other candidates, whose photographs will be regularly presented on the Prix Virginia website, approximately showcasing one photographer every two months, from January 2020 until the awarding of the next Prix Virginia in 2022 :
- Elena Aya Bundurakis (Greece)
-
Diana Markosian
(United States)
- Martina Cirese (Italy)
- Emily Graham (United Kingdom)
- Aimee Hoving (Netherlands/Switzerland/ Belgium)
- Hyoyeon Kim (South Korea)
- Anne Moffat (Australia)
- Deanne Pizzitelli (Canada/Slovakia)
- Rebecca Topakian (France)
- Martina Zanin (Italy)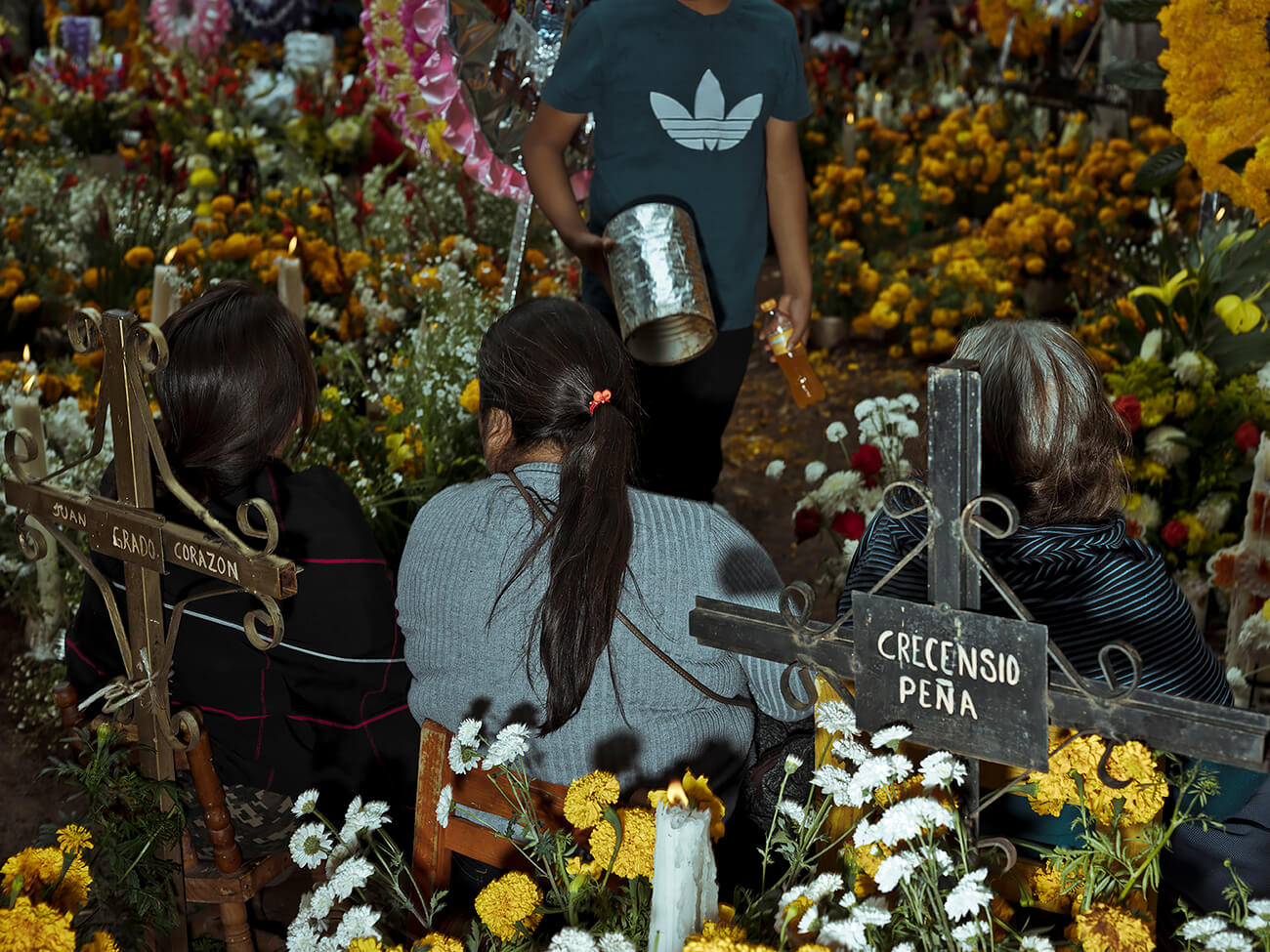 Awarded every two years since 2012, The Prix Virginia is the first photography prize exclusively reserved to a woman photographer, regardless of her age or nationality. The work submitted must never have yet been exhibited in France and must not be the result of an editorial assignment or advertisement commission. Founded by Sylvia Schildge, The Prix Virginia endowed with 10,000€.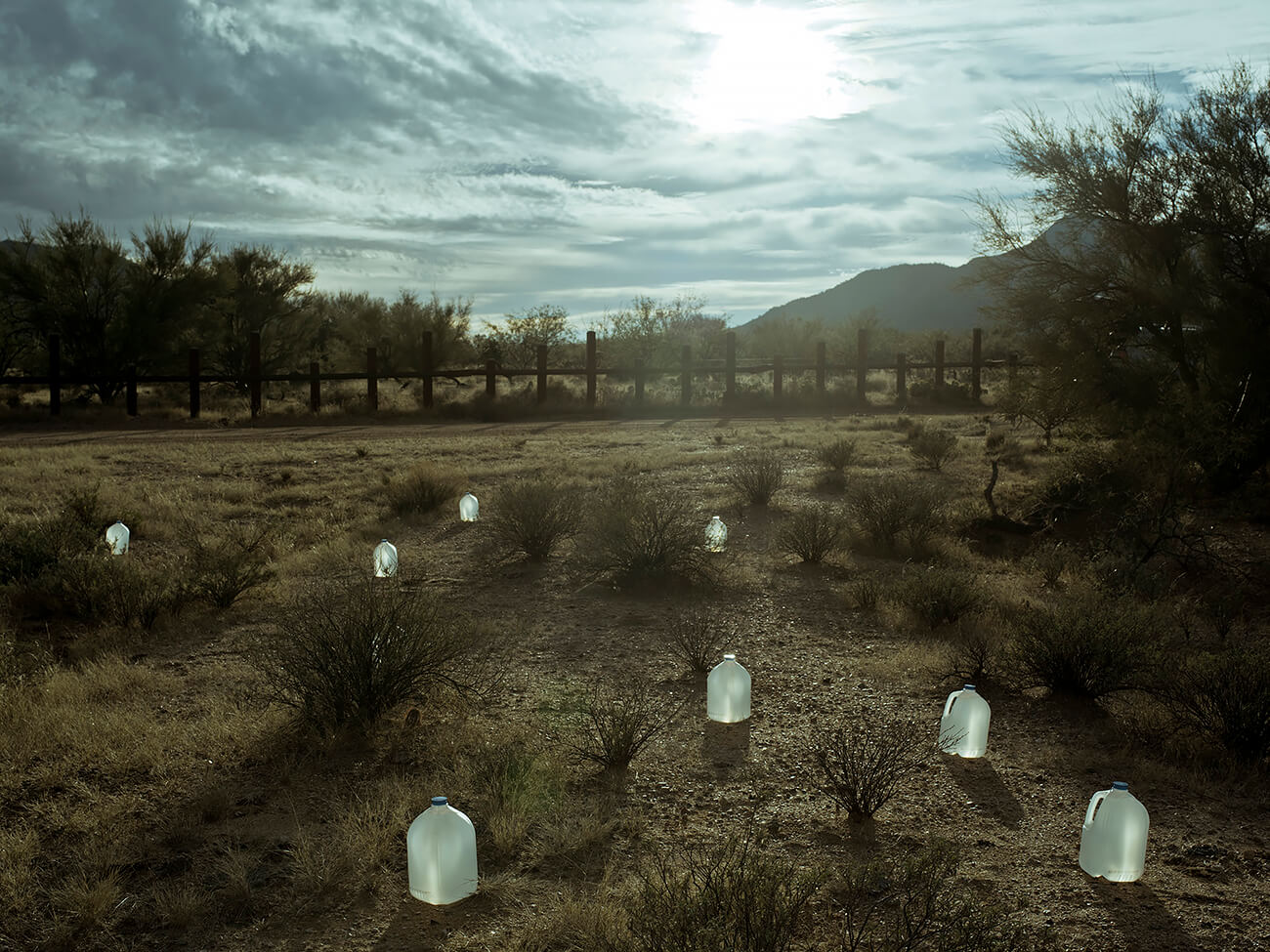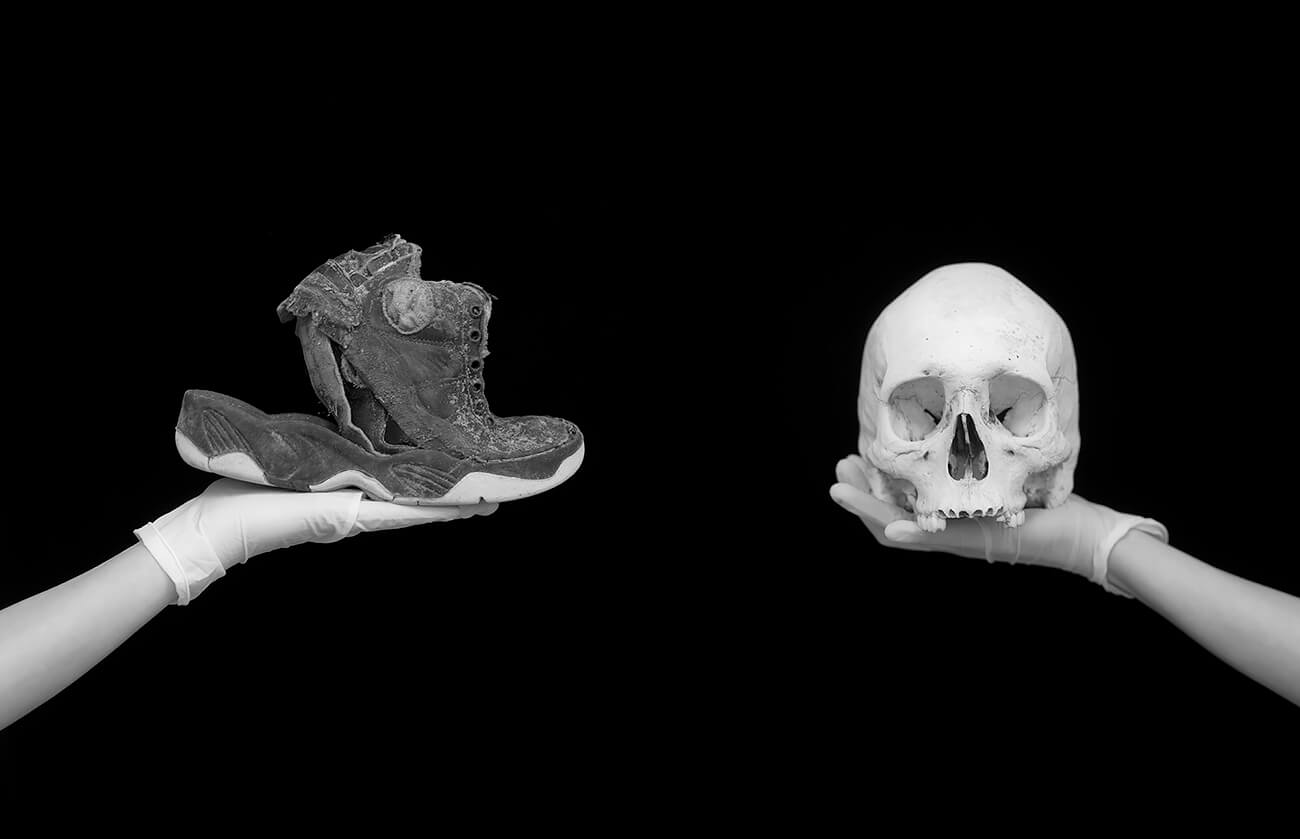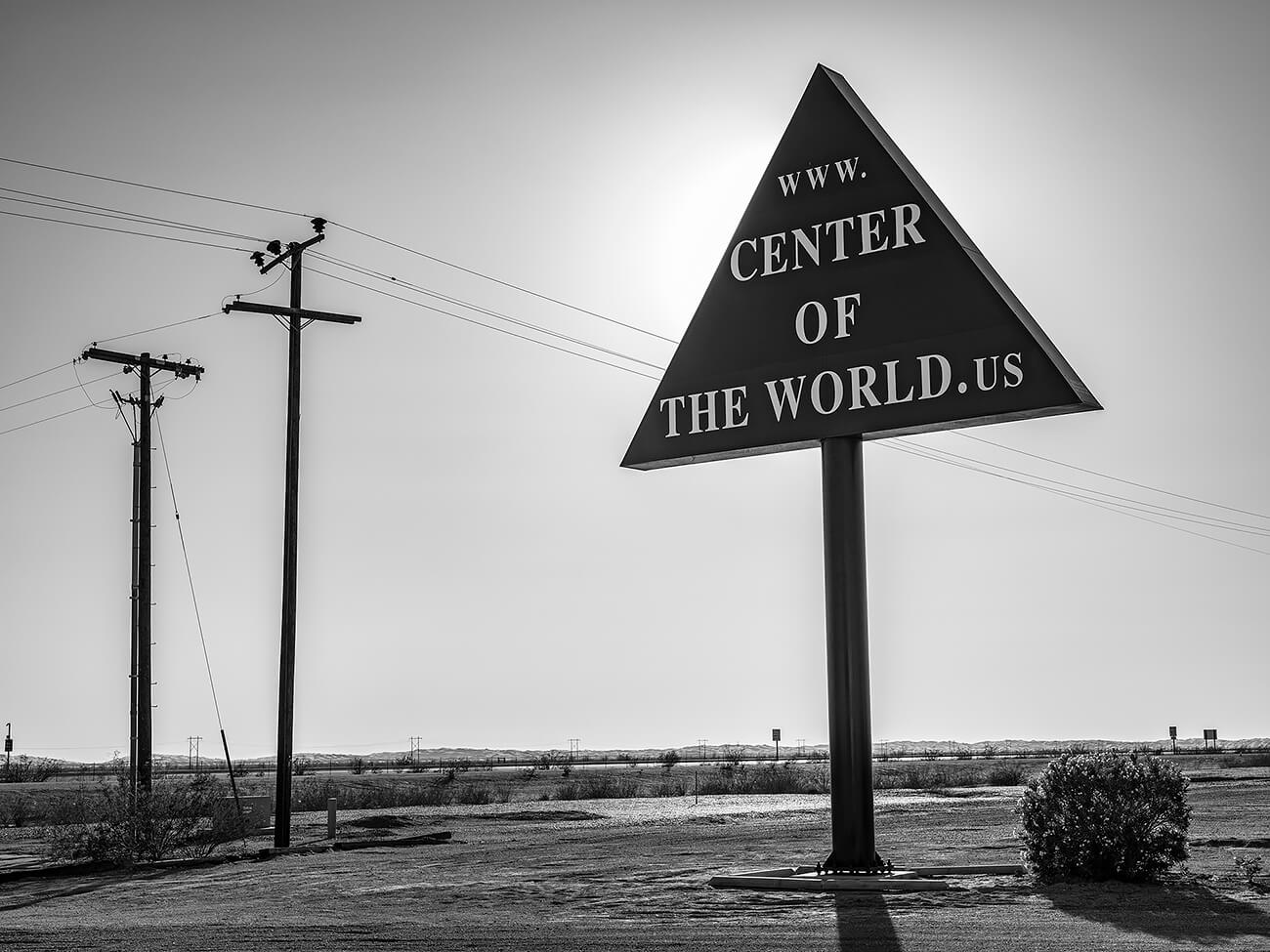 The 2018 Prix Virginia has been awarded to Cig Harvey