Wildlife Photographers
David Yarrow
and
Adrian Steirn
Release Two Exclusive Works in Support of Space for Giants Campaign to Stop the Illegal Wildlife Trade.
For a limited time only, famed wildlife photographers David Yarrow and Adrian Steirn are teaming up with Space for Giants to release two limited-run, never-before-seen wildlife photographs to raise critical funding for Space for Giants' work to end the illegal wildlife trade.
The pieces will be on sale until Tuesday 8th December, making this a once-in-a-lifetime opportunity. The photographs will be available for purchase through Heni Editions and retail for $650 each or $1,200 for both. Both are signed and numbered on the reverse.
Yarrow's photo, titled Space for Giants, was taken at the beginning of the COVID-19 pandemic and depicts a portrait of one of the last remaining elephant tuskers in the world; Craig. Tuskers are African elephants with tusks so long that they reach the ground, which makes them an especially attractive target for poaching gangs. Today, there are less than 30 tuskers left in the world.
The image was made possible by Space for Giants who worked with the Kenya Wildlife Service to guide Yarrow as he explored one of East Africa's most iconic national parks, Amboseli, at a time when, owing to the Covid-19 pandemic, there were no tourists or other photographers in sight.
Steirn's image, Spotted Cat is a reflective shot of a majestic leopard standing over a body of water at Singita Sabi Sands. The elusive leopard - one of Africa's great wild cats - is one of the most difficult animals to photograph. Adrian's image is a powerful and rare representation of the imposing predator.
100% of the profits generated from the purchase of these limited edition photographs will be made available to Space for Giants's work to stop the illegal wildlife trade.
The Campaign
2020 has brought us face to face with the stark reality that the well-being of humanity is tied to the well-being of the planet. Scientists source this pandemic to unregulated wildlife trade. To date, COVID-19 has killed over a million people around the world and brought the global economy to its knees. This is the most recent, devastating demonstration of the risks presented by the illegal wildlife trade, but it is by no means the first.
HIV, Ebola, MERS and SARS are examples of other diseases caused by the illegal trade and consumption of wildlife that threaten humanity's collective health. Today, over 60% of known infectious diseases and up to 75% of new or emerging diseases originate from human contact with previously undisturbed ecosystems and their wildlife. Now, like never before, the urgency of combating the illegal wildlife trade has been demonstrated on a global scale.
The illegal trade in wildlife is the largest in the world after drugs and weapons. In addition to mass species extinction, the criminal cartels are taking advantage of weak systems to exploit the illegal wildlife trade. We can be the generation to put a stop to a $23 billion dollar illegal industry that is supporting not only the illegal wildlife trade but also terrorism, child trafficking, arms trafficking, drugs trafficking and money laundering.
This must stop, and it can. Through Art For Animals, Space For Giants is making it easier than ever before to be a part of the solution. All funding from the purchase of these powerful works of art, evoking the priceless value of the natural world, will go towards Space for Giants' vital work to combat wildlife criminals and stop the illegal wildlife trade.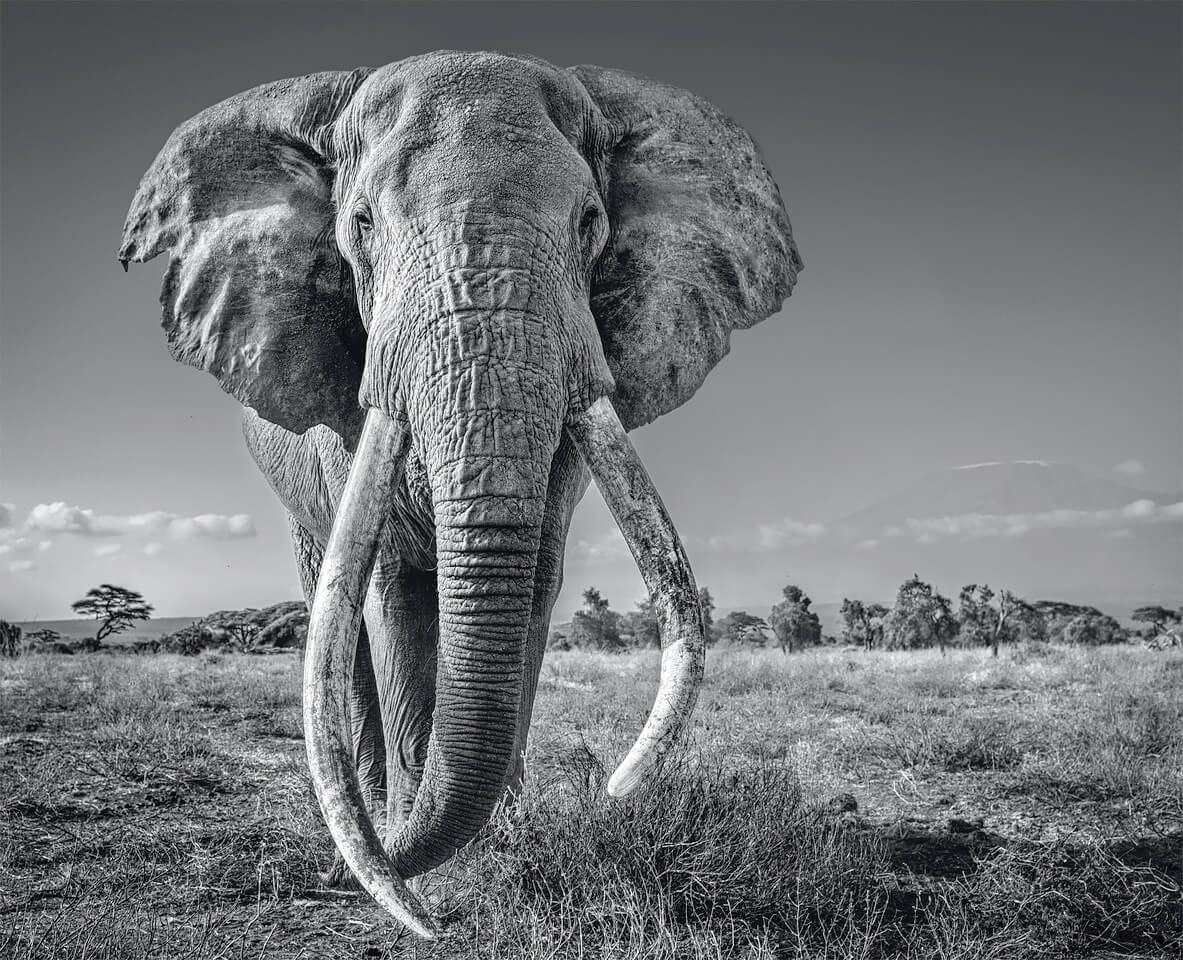 These magnificent images capture the irreplaceable beauty of our natural world. Nature's value to humanity is priceless and it is that value which you can contribute to sustaining when you buy one of these prints - we will use every dollar generated from your purchase of these images to protect these wild animals and the natural ecosystems that they depend on.
-
Space For Giants Founder Dr. Max Graham
It is not easy to criticise poachers in Africa for killing an elephant or a rhinoceros. Their motivation may well be to put food on the table for their families, and the deterrent they face is often weak. Wildlife crime flourishes - in part because of gaps in legal frameworks and in part because the judicial systems are overburdened or corrupt. Often poachers that are detained are not fined or punished and become repeat offenders. In the current system the risk is worth it.

By supporting our campaign and purchasing this work you will help raise money for Space for Giants whose aim is to make the legal frameworks in which poachers operate more robust and capable of enforcing effective deterrents for the illegal wildlife trade. For as long as these systems remain weak, there will always be those willing to take their chances. 2020 has reminded us all of the close relationship we still have with the wellbeing of the planet. I hope images like this one emphatically make the point that it is a relationship to be cherished.
-
David Yarrow
We are capable of terrible cruelty and indulgence, as well as great kindness and beauty. We get to choose how we write the next chapter. Life after the pandemic is our story to tell and our adventure to live.
-
Adrian Steirn
About Space for Giants
Space for Giants is an international conservation charity that protects Africa's remaining natural ecosystems and the wildlife they contain while bringing major economic and social value to local communities and national governments. It is headquartered in Kenya, works in nine countries in Africa, and is registered as a charity in the UK and a 501c3 non-profit in the US.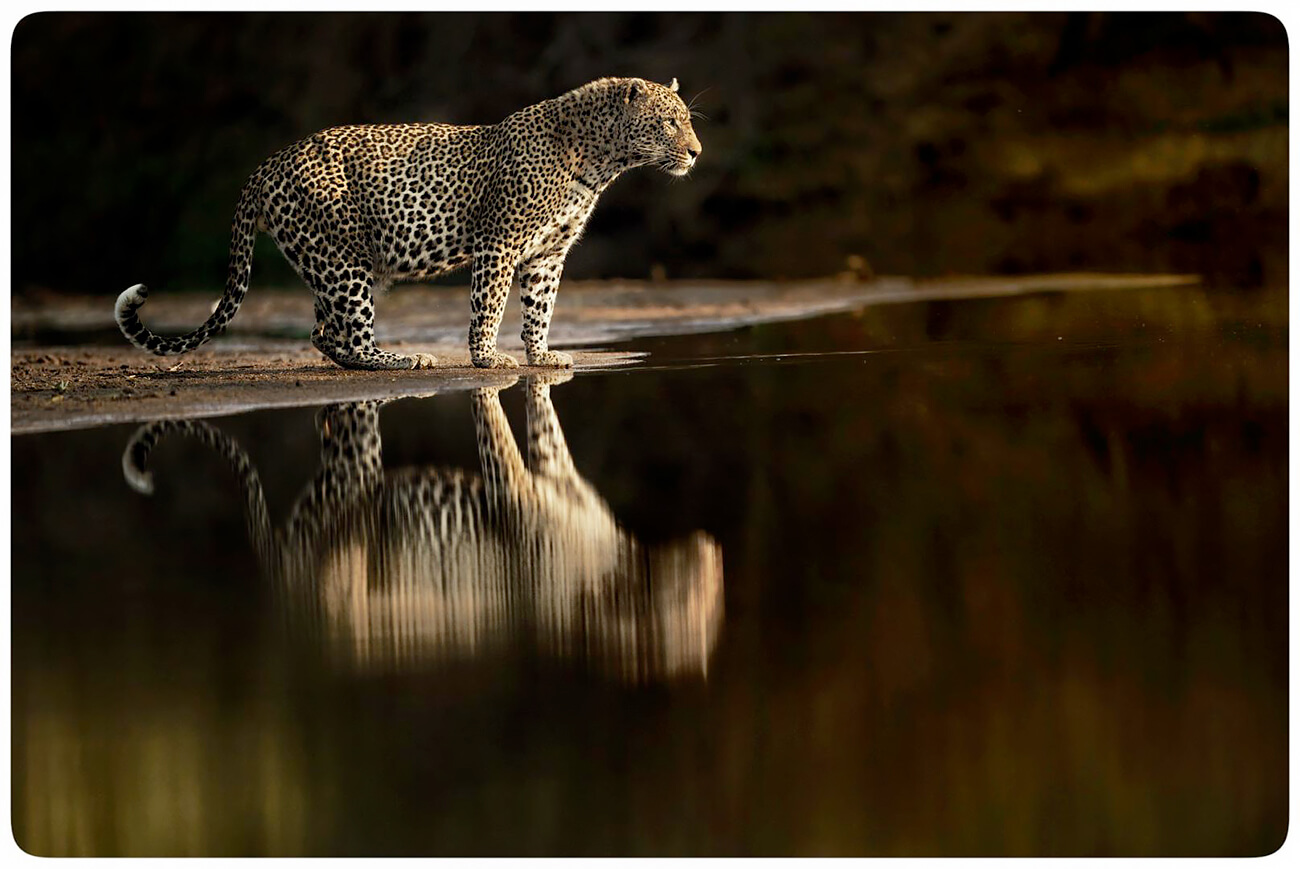 Spotted Cat © Adrian Steirn
About David Yarrow
David Yarrow is recognised as the world's best-selling fine art photographer of his genre. In recent years, he has found his true comfort zone in capturing the animal and human world in a fresh and creative way, with philanthropy and conservation central to his passion to document. In 2019, charitable donations from the sale of David's images exceeded $3 million.
Yarrow's photography of life on earth is most distinctive and it has earned him an ever-growing following amongst art collectors. Yarrow is now represented by some of the top contemporary fine art galleries around the world and in the last two years, three of Yarrow's works have sold for over $100,000 at Sotheby's auctions in London and New York.
David Yarrow's Website
David Yarrowon Instagram
About Adrian Steirn
Adrian Steirn is a photographer and filmmaker whose passion and knowledge of wildlife has taken him across the globe. Australian born, Adrian has resided in Africa for the past decade since relocating to Cape Town. His work as a conservationist has seen him document rainforests from Brazil to Uganda, mountain ranges of Nepal to the Caucasus, the plains of the Serengeti and beyond. In his capacity as photographer-in-residence for WWF South Africa, Steirn has worked to promote and engage with wildlife conservation, using visual images as a means to stimulate discussion and action around key issues such as poaching.
Through the course of his career, Steirn has won multiple awards, including being named Photographer of the Year at the Africa Photographic Awards and Nikon Africa's Professional Photographer of the Year. His ability to understand and translate complex issues around conservation to a wide audience has led to Steirn being recognised as a thought leader in the field, with speaking engagements that include the inaugural Caucasus Cat Summit in Baku, Azerbaijan (2014), the IUCN World Parks Congress in Sydney, Australia (2014) and the World Leader's Conservation Forum in Jeju, South Korea (2015).
Adrian Steirn's Website