A career as a photographer can be an exciting journey for creative expression as photographers have the chance to work in many environments and meet different people. But having a camera does not make you a photographer in the same way having a goldfish doesn't make you a marine biologist.
In this article, you will learn how to become a photographer from the entry-level.
How to get into a photography career
The first thing to know is that you have to work hard if you want to be successful. It takes incredible persistence to discover new professional subtleties and accumulate experience. Success does not fall from the heavens; success is the result of long and stubborn work.
Looking for work as a photographer
Many photographers choose to freelance, offering their services to potential clients. Some of them document special events such as weddings or photograph people, families, or children. Fine art photographers can sell their work at art galleries, art exhibitions, or online. There are also
paparazzi
who sell exclusive celebrity photos to magazines and newspapers.
Many photographers start working as photography assistants. Some may have a certificate in photography or even a university or college degree. Professional education can give them an advantage because many employers prefer candidates who have been trained in the basics of the art of photography rather than just being amateurs.
How to get a job as a photographer with no experience
Novice photographers often wonder how to find a job as a photographer without the necessary experience. Will they be able to get into the photography industry? Such uncertainty is frightening, and many of the beginners give up their dreams. But getting into the photography industry is much easier than it seems at first glance. The only question is whether you can compete and fulfill yourself.
Below are some tips on how to get experience and obtain the desired job. Even though they are similar and interrelated, each of these points needs to be highlighted separately.
Gain experience. No matter how trite it may sound, you cannot become a professional photographer without constant practice. Even if you have a talent for photography, you need to learn how to use photo processing tools and different cameras.
Work with different styles. Even though a professional photographer often specializes in one field, for example, portrait photography, they can also take high-quality photos of nature, animals, food, or weddings.
Don't be afraid to bring your wildest ideas to life. Experiment with light, setting, staging, and use different cameras for different shooting types.
Work as a freelancer. Before getting your first full-time job, you can take on small projects and work in your spare time. After all, being a photographer means not only taking photos but also retouching them for hours. It will also allow you to make a portfolio.
Portfolio. The visiting card of every professional. There are lots of options for a portfolio. Some create a special website to display all of their works. Others use a social media account. It is also worth having a printed version to show a customer or recruiter in person.
When
creating a portfolio
, remember that quality is important, not quantity. Choose two or three best photos from each project and write a short description for each, for example, the name of the model, the project's name, and the city where the shoot took place. Volunteer. The work of a volunteer and a freelancer is different. And the main difference is that you will not receive money for your efforts. But you will get invaluable experience.
Start your career as a photography assistant. First, the employer will expect less of you. Secondly, under the guidance of an experienced professional, you will learn various secret techniques, subtleties of photography, understand how a photographer should work with a model and a team. Finally, the photographer can give you recommendations for career advancement.
To increase your chances of getting a job in photography, you should create an excellent resume and cover letter.
A resume is a necessary document, no matter what position you are applying for. It includes personal information, education, training, experience, and skills. It is also essential for the photographer to add a link to their portfolio.
A cover letter is a trailer for your resume, where you sell yourself as a valuable and irreplaceable employee. It focuses on personality, motivation, and ambition. There are no specific rules for what should be written in the document, but there is a generally accepted structure. You can search on the Internet for an example of a
cover letter for a photographer job
. Nowadays, many job search sites have online editors for creating job application documents with ready-made templates or provide services for writing personalized cover letters and resumes.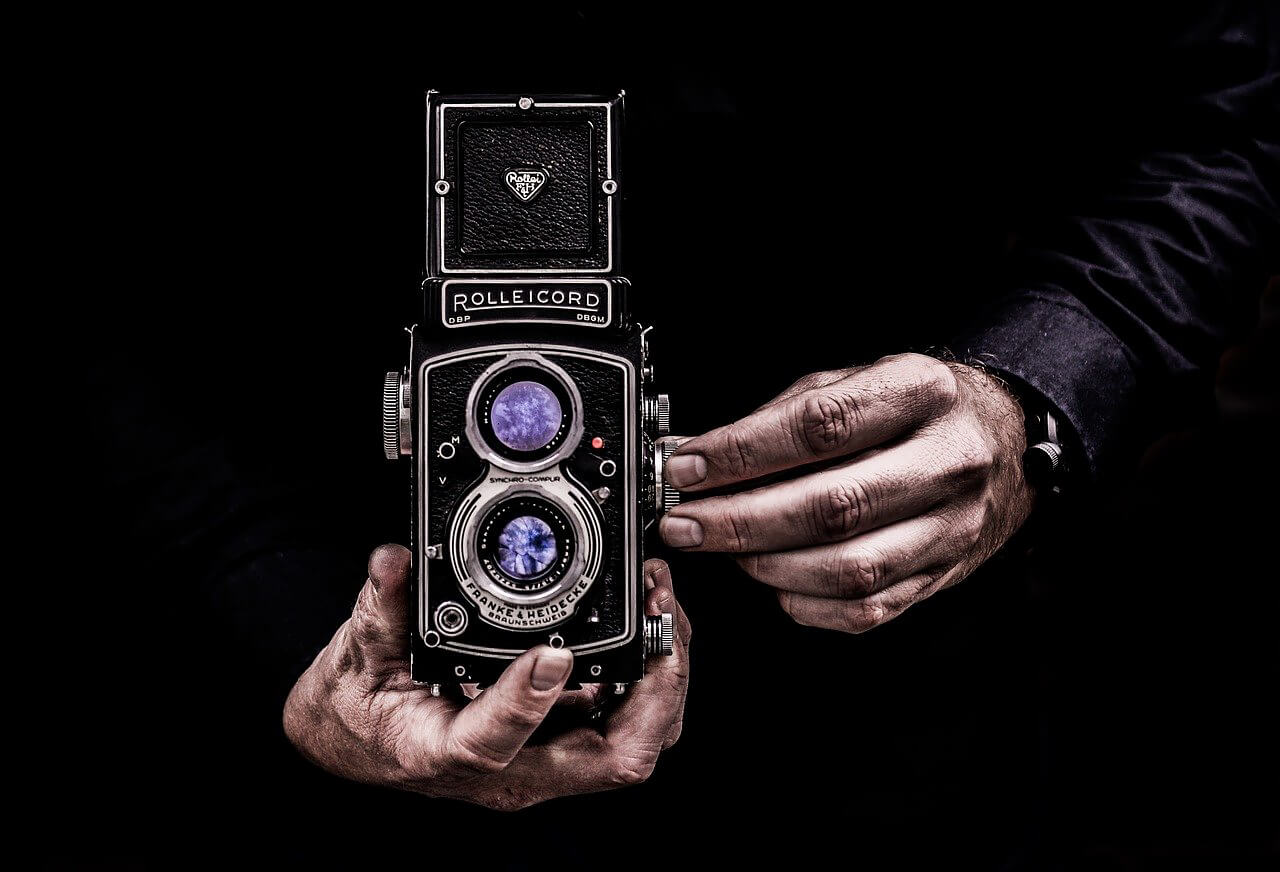 Interesting to know
Types of photographers
Landscape Photographer.
Thanks to them, there are many beautiful wallpapers for the PC.
Fashion Photographer.
Fashion shows, spreads for glossy magazines, and other fashion events are not complete without them.
Wildlife Photographer.
This artist is ready to climb into the lion's den for the sake of a rare shot.
Action / sports photographer.
Author of motivational posters in fitness clubs.
Aerial Photographer.
This brave soul is willing to fly above the clouds.
Pet Photographer.
Animal lovers appreciate their work.
Real Estate and Architecture Photographer.
This profession offers an excellent opportunity to enjoy the architecture of your hometown.
Event Photographer.
A friend with a camera at a party or wedding.
Astrophotographer.
The master of a 200 mm wide-angle lens.
Concert Photographer.
A professional who knows how to work in unpredictable circumstances, terrible lighting, and a rowdy crowd.
Photojournalist.
They are always at breaking and exciting events, whether it's rescuing a kitten from a tree or a fire in the city center.
Macro Photographer.
These are photographers who like to zoom.
Micro Photographer.
Various microorganisms are among their permanent models.
Medical Photographer.
This work is not for the faint of heart, because sometimes you have to take pictures during the operation.
School Photographer.
They accompany and capture all the events in the life of schoolchildren.
Family Photographer.
Every third family in the city knows them.
Baby Photographer.
Someone who can take some beautiful photos of a newborn between crying and feeding.
Satellite Photographer.
They know how the earth looks from a satellite.
Food Photographer.
They know how to make you feel hungry.
Scientific Photographer.
Ordinary people cannot always understand what they photographed.
Vehicle Photographer.
Their camera can make a Ferrari from the truck.
Street Photographer.
Someone who knows every nook and cranny in the city.
Travel Photographer.
They travel all over the world and get paid for it.
Nude Photographer.
Naked bodies do not surprise them.
Advertising Photographer.
They take pictures of everything, complementing their work with logos.
Underwater Photographer.
Much of their life is spent below the sea.
Wedding Photographer.
The only person at the wedding who sees all the guests.
Stock Photographer.
Their photos look as if they have never seen real life.
Paparazzi.
They see celebrities not only on the red carpet.
Equine Photographer.
Horse fans.
What is the photographer's salary?
Photographers' salaries can vary by industry and location. Some photographers make less than $20,000 a year, others almost $70,000 a year. According to the
U.S. Bureau of Labor Statistics
, the average annual salary for photographers is $36,280 or around $17.44 per hour.
Final Words
If you want to apply and get hired as a photographer, don't hesitate. Experience comes with time. The main thing is not to give up and keep pushing towards your dream.