Gregory Halpern (b. 1977 in Buffalo, NY, USA) is the fourth laureate of Immersion, a French-American Photography Commission. Launched in 2014 by the Fondation d'entreprise Hermès, Immersion celebrates the work of contemporary photographers through residencies, exhibitions and publications.
As part of a three-year partnership with the
Fondation Henri Cartier-Bresson
in Paris and the
San Francisco Museum of Modern Art (SFMOMA)
, Immersion invites each laureate to present a solo exhibition at the outcome of his or her residency, at both of these institutions. The exhibitions are accompanied by a bilingual photo book in English and French.
From September 8 to October 18, 2020 at the Fondation Henri Cartier-Bresson, and in 2022 at SFMOMA, Gregory Halpern's exhibition Soleil cou coupé (Let the Sun Beheaded Be) presents an ensemble of photographs taken during his 2019 residency in Guadeloupe. Guided by his personal curiosity, the island's rich diversity and its vernacular culture, Halpern's images embrace and develop the Caribbean Surrealism of Martinican writer Aimé Césaire (1913-2008), from whose work the exhibition's title is borrowed.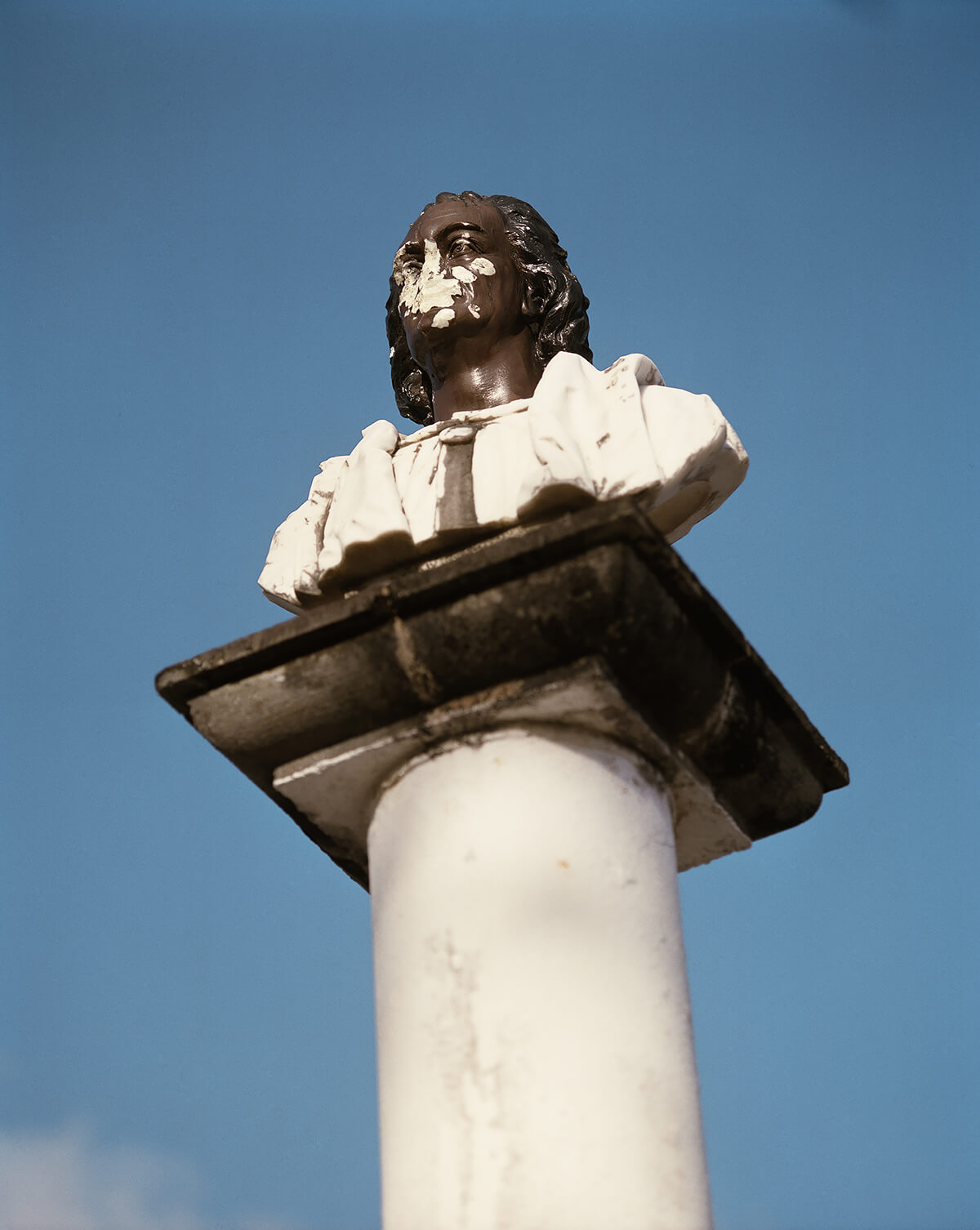 © Gregory Halpern, Untitled, from the series Let the Sun Beheaded Be, 2019
The Exhibition
American photographer
Gregory Halpern
- laureate of the 2018 edition of Immersion, a French-American Photography Commission - chose Guadeloupe as the destination for his residency, guided by the island's history and the poetry of Aimé Césaire (1913-2008). Halpern set out to discover the island's people, fauna and flora but was fascinated, too, by the burden of history and its traces in everyday surroundings. The exhibition Soleil cou coupé (Let the Sun Beheaded Be) is accompanied by Halpern's monograph of the same name, published by
Aperture
. The book includes a preface by Clément Chéroux,* former Senior Curator of Photography at SFMOMA and the photographer's mentor throughout his residency.
* In February 2020, Clément Chéroux was appointed The Joel and Anne Ehrenkranz Chief Curator of Photography at MoMA, New York, with effect from July 2020.
When asked about the reasons he chose Guadeloupe (French West Indies) for his project, Gregory Halpern replies:
I think I knew I would find a certain form of surrealism there.
Indeed, there is something in his photographs of the Caribbean surrealism incarnated by the writer Aimé Césaire. In three successive journeys-the longest of which, in the spring of 2019, lasted two months-Halpern traveled to Guadeloupe as part of Immersion, a French- American Photography Commission of the Fondation d'entreprise Hermès. Every day, from late morning until sunset, he set out to photograph what he saw. With the perseverance of a gold digger sifting through river sand in the hope of finding a nugget, he scoured the island, most often on foot. What brought Halpern's process close to that of surrealist wandering was, first of all, the way he set out to photograph. As he had already done elsewhere, he laid himself open to receiving what the place had to give. For André Breton (1896-1966), surrealist writers were 'modest recording instruments,' or mere 'collector[s] of indirect loans.' Halpern was likewise hypersensitive, photographing in a state of maximum receptivity. He waited for surprises, alert to the bubbling source, watching out for epiphanies-those small instantaneous miracles that can arise at each street corner. His photographs often recall those of Éli Lotar in Europe during the late 1920s and the following decade: pigs' trotters carefully lined up on the pavement, an odd section of a wall, a sea urchin in a hand-although created outside the Surrealist group, these images enter fully into its aesthetic. In Halpern's photographs, there is the same 'uncanny strangeness,' 'circumstantial magic,' or 'convulsive beauty'-to use some of Breton's favorite phrases-with the difference that the Parisian grisaille is replaced by the radiance of the tropics. [...]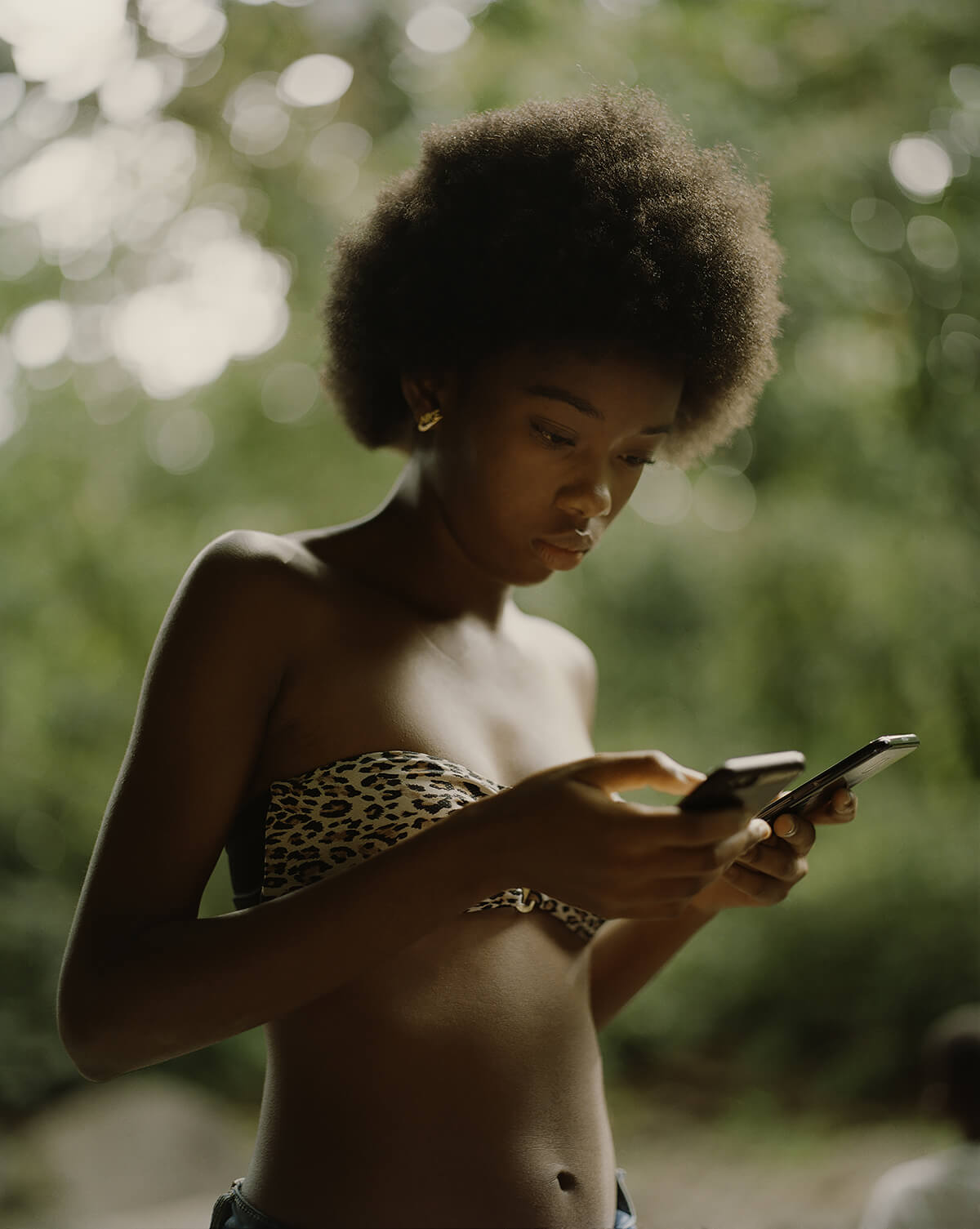 © Gregory Halpern, Untitled, from the series Let the Sun Beheaded Be, 2019
In Guadeloupe,
Halpern explains,
slavery memorials are everywhere, so the weight of that history is much more perceptible than in the United States.
On Grande Anse beach, near Deshaies, he met and photographed a young man with a shoulder tattoo of the Decree of the National Convention abolishing slavery. In the city of Les Abymes, he documented a commemorative structure consisting of a sort of doorway opening onto a vertical concrete slab, thin as a blade and covered by a metallic black-and-white photograph of the setting sun. In Capesterre-Belle-Eau, at the top of a tall Tuscan column, he photographed a bust with a plaque that reads 'Christ Columb'- referring to Christopher Columbus. The monument has been vandalized: the inscriptions crossed out in spray paint, the face in Carrara marble-known for its whiteness-covered in black paint and disfigured with a chisel. Left in this state, the monument offers a combined representation of both colonization and slavery, a startling, abridged version of the history of violence in this part of the world.
Before leaving for Guadeloupe, Halpern did considerable research, knowing that he would be challenged by this complicated history. But on his arrival, the exuberance of nature came as a surprise: the omnipresent sea, the rocky peaks in which birds nested, the vegetation cropping up amid urban interstices, the innumerable species of multicolored flora, the shimmering light. Guadeloupe is often described as 'paradise regained,' and it is easy for a photographer to merely reproduce its postcard iconography. This is precisely what Halpern sought to avoid, counterbalancing his representations of Guadeloupean nature with elements that recall the place's terrible history. [...]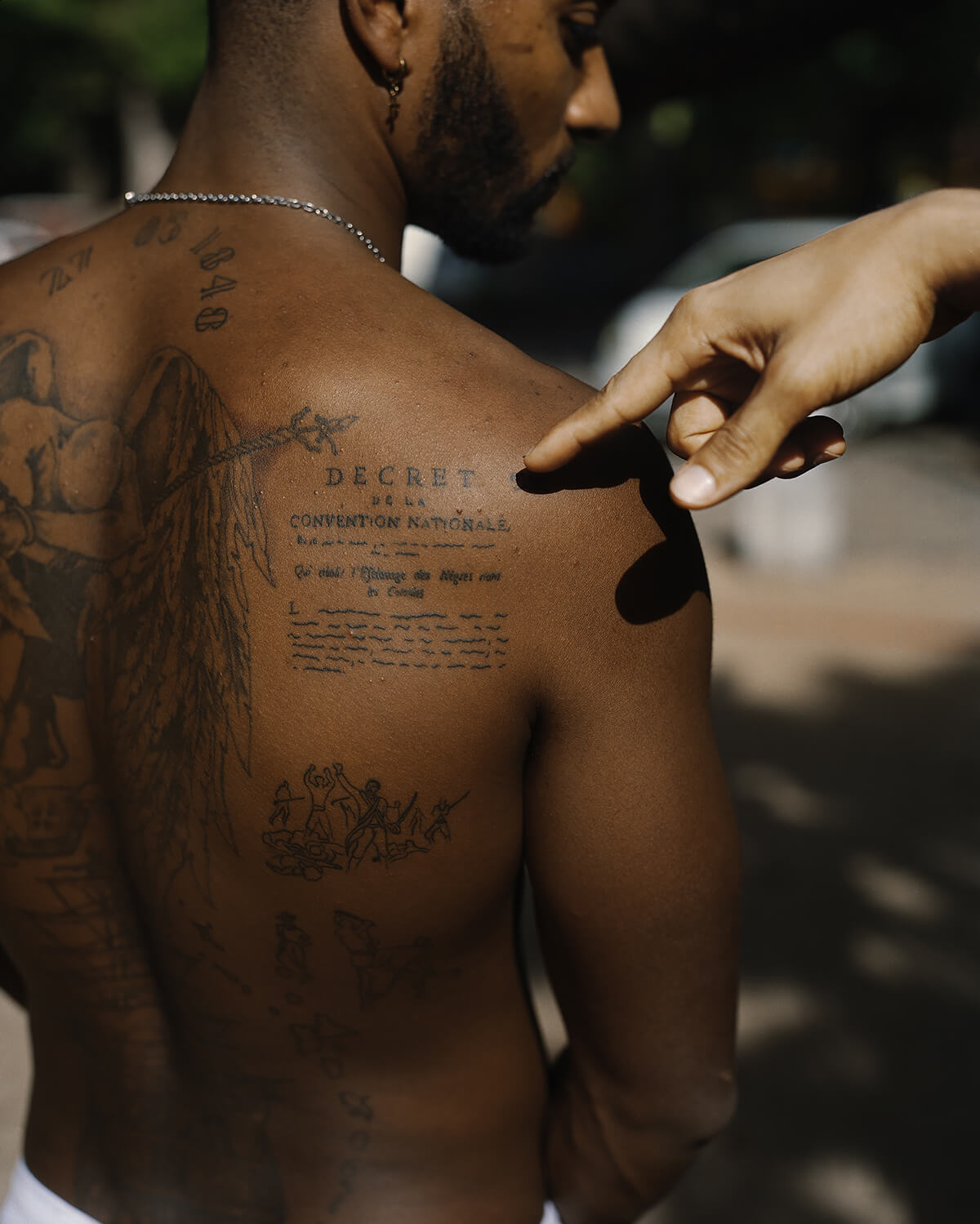 © Gregory Halpern, Untitled, from the series Let the Sun Beheaded Be, 2019
Halpern's wanderings in the archipelago provided opportunity for numerous encounters with its residents. In broken French, he explained his plan in a few words: a series of photographs, an exhibition, a book, where the common denominator was the place they inhabit. After a conversation, he might suggest a very simple pose, photographing them sometimes from the back or in three-quarter view, but most often from the front, eye to eye. [...]
Women, men, young and old, Black, mixed-race, white- there is great diversity in Halpern's Guadeloupean photographs, representative of the people who live there. These images allow a glimpse of what forms their communality-a combination of pride and vulnerability. Halpern loves this duality. [...]
Because history has made the Caribbean into a labora- tory for hybridization, for Halpern, the Caribbean is a particularly appropriate observation post for understanding a world that is increasingly subject to migration. In this sense, a photographer born in Buffalo, New York-to which his family emigrated from Hungary in the 1920s to escape anti-Semitism- documenting a land that is geographically part of the Americas but under France's jurisdiction, together with its colonial past, was bound to produce a fascinating recombining of the cultures of the world [...]
Halpern's Guadeloupean photographs in many ways recall those that Walker Evans took in Cuba, Alabama, and Florida. Both artists photographed a particular geographical region-the Caribbean, the American South-profoundly marked by slavery, and they both chose subjects that, by their vernacular status, metaphorically reflect this history. At no time while in Guadeloupe did Halpern experience the need to photograph everything he saw. To use a journalistic expression, he never saw his project as one of covering his subject. This might describe the approach of photographers working for magazines or tourist guides. Instead, Halpern was guided by his curiosity, his intuition, his desires. He photographed the traces of an eminently turbulent history; he strove to capture the spirit of these places and the people who inhabit them; he detected an animal presence, and meaning in the vernacular.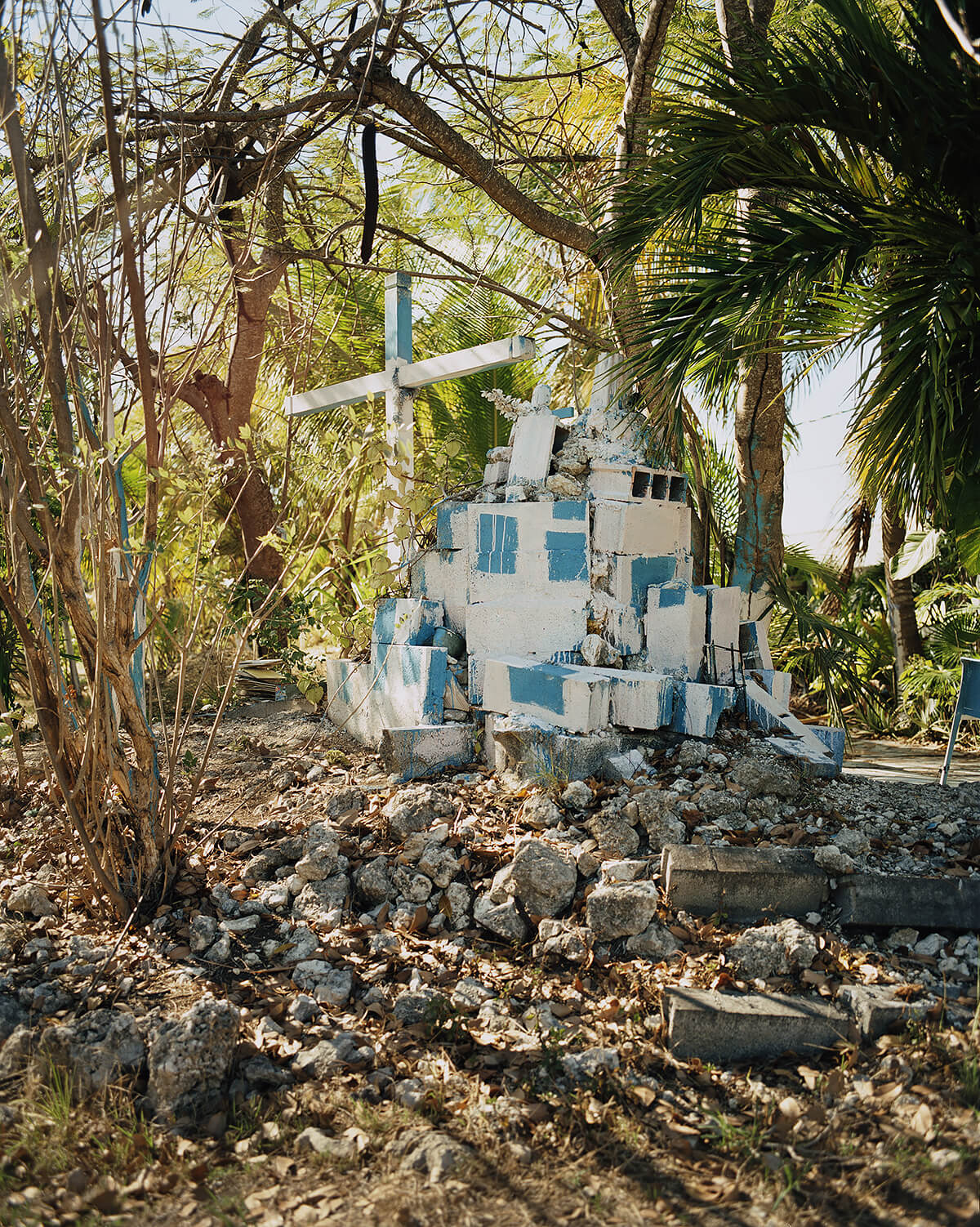 © Gregory Halpern, Untitled, from the series Let the Sun Beheaded Be, 2019
CONVERSATION WITH GREGORY HALPERN
Why did you choose Guadeloupe for your residency?
I'm fascinated by the way Guadeloupe sits in-between the Americas and Europe, both culturally and geographically. It has an absorbing and complicated history, as a former colony and now as an overseas region of France itself, and I'm interested in the kind of beauty that erupts in places where cultures and histories coexist, in an often contradictory manner.
What did you know about the history of the island and how it might inspire your work?
I didn't know that much before going there. I had been there as a child, but briefly and as a tourist. So, in preparing to go there I read about the history of the island, the history of the slave trade and colonialism, and I read Soleil cou coupé, an amazing book of poems by Martinican writer Aimé Césaire. The book is dark, beautiful and surreal, full of smells and heat and sunlight. It mixes a sense of magic with an explosive and revolutionary anger, which I found inspiring and made me want to photograph very much before getting there.
How did you meet the people you photographed? And how did you earn their trust despite the language barrier?
My process of wandering when I photograph is pretty unpredictable, which I love. I often have an idea or a thing I want to photograph, which gets me out the door in the morning, and this is great because it gets me started, but I often get sidetracked on the way because I find something else or I meet someone I want to photograph. Sometimes someone gets in the car with me, sometimes I get in theirs. I try to be fully present, which can be a challenging thing, and I'll often turn my phone off and go alone, to sort of maximize my receptivity. But, yes, the language barrier was a challenge because my French is not great and few people are fluent in English in Guadeloupe. But, despite that, occasionally I could still make a strong connection and it's always an amazing thing when that happens, despite the odds. It's sort of reaffirming about human nature when that can happen- a connection can be made across lines of race, culture and language. Sometimes I would hire a translator to go with me, but often I was alone because, with portraiture, I think, people don't like much of an audience.
How did you structure your work while you were there?
I went to the island three times, the longest visit being two months, when I went with my wife and daughters. The other two trips were shorter and alone. When I go out, it's always a mix of planning and allowing myself to be surprised by what I encounter. For the pictures to work in the end, there has to be something in them that defies expectation, something that surprises or unsettles or nags at you. Something that makes you think, not something that simply reaffirms what you already know or feel.
Did your initial project evolve over the course of the residency?
Well, I tend to go in with a vague sense, a feeling, and some plans. It all changes as I go, but that's sort of the plan, if you will. I was nervous going there, thinking: What will I do there? And: How can I photograph in this place where I am such an outsider? I didn't go in with a planned, unique concept that somehow incorporated the history of Guadeloupe and addressed my status as an outsider. I didn't know how to do it. But my wife gave me great advice-she told me, essentially, to just make my work, to photograph the way I would anywhere. It was so helpful and I think it was the right thing to do.
How did you work with Clément Chéroux, who mentored you throughout the residency?
I worked very closely with Clément in every stage of the process. I even shared contact sheets with him as soon as I had come back from Guadeloupe, which is very unusual. I tend to work in solitude and am very private with my contact sheets until I've had a chance to edit, and then show someone only the best images-we photographers tend to hide our out-takes like dirty underwear! But with Clément I completely trusted him, and felt so supported by him. We met in New York frequently to edit together, sequence the book and talk about the exhibition and the ideas behind the pictures. Making art is often such a lonely process, full of feelings of doubt, so it was amazing to have someone like him as an ally along the way. It will be hard to go back to working alone again after this!
What would you like to share of this experience with the future readers of the book accompanying the exhibition (in Paris, then in San Francisco)?
I'd like readers of the work to feel comfortable interpreting the pictures for themselves. And if they feel uncomfortable with any of the pictures, to simply investigate that feeling and try to determine what that sense of discomfort means for them.
Interview by Marylène Malbert (November 2019)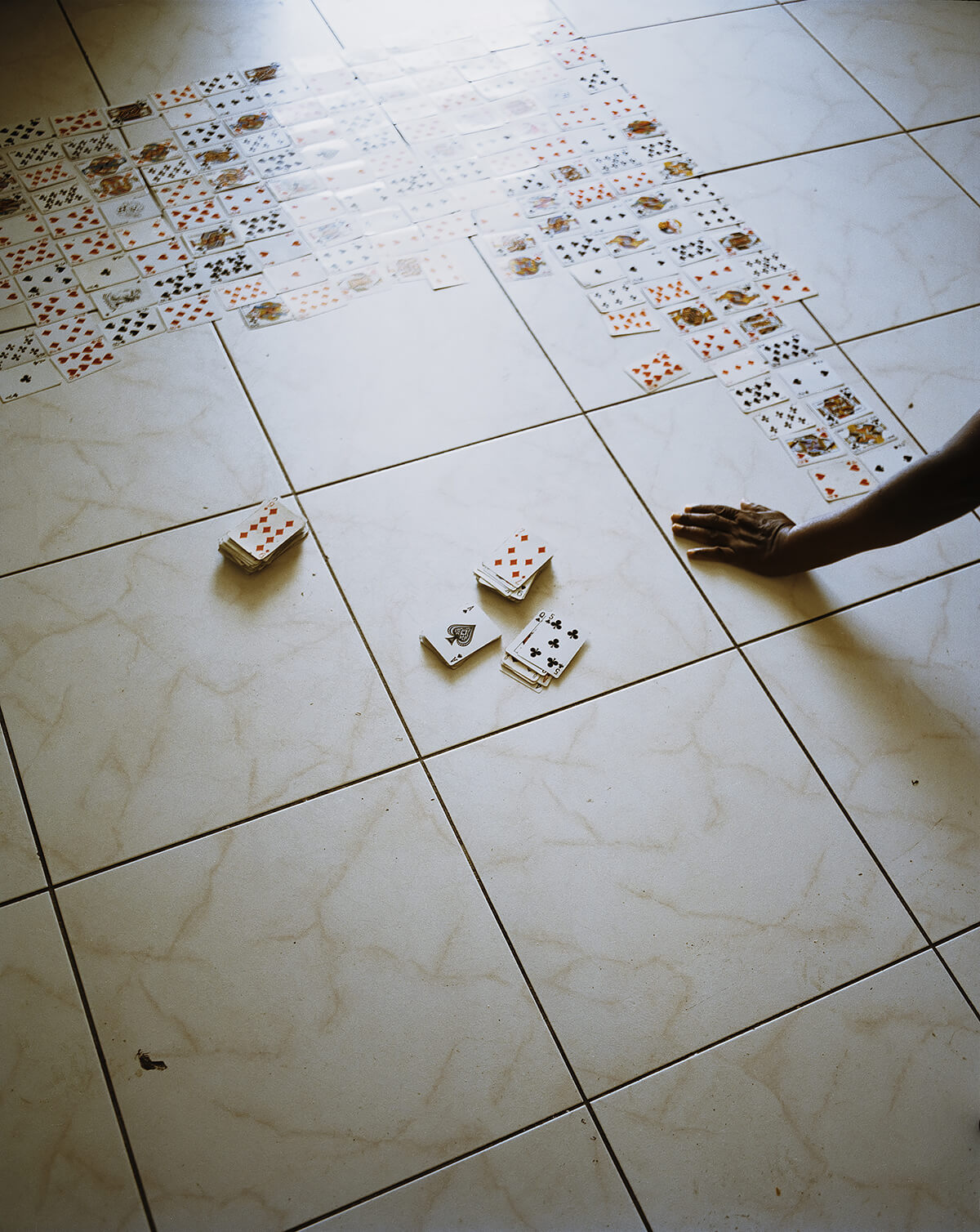 © Gregory Halpern, Untitled, from the series Let the Sun Beheaded Be, 2019
Biographies
Gregory Halpern
Laureate of the fourth edition of Immersion, a French-American Photography Commission
Born in 1977, in Buffalo (New York, USA),
Gregory Halpern
read history and literature at Harvard, and obtained a masters' degree at the California College of the Arts. He was the recipient of a Guggenheim Foundation grant in 2014. In 2016, his book ZZYZX (Mack Books, 2016) was named the Paris Photo - Aperture Foundation PhotoBook of the Year. Gregory Halpern teaches photography at Rochester Institute of Technology in New York State. He has published several photobooks, including Confederate Moons (TBW Books, 2018), A (J&L Books, 2011), and Harvard Works Because We Do (Quantuck Lane, 2003). He has collaborated with American photographer
Ahndraya Parlato
on the publication East of the Sun, West of the Moon (Études, 2014), and co-edited The Photographer's Playbook: Over 250 Assignments and Ideas (Aperture, 2014) with American photographer, publisher and educator Jason Fulford.
Clément Chéroux
Mentor of the fourth edition of Immersion & curator of the exhibition Let the Sun Beheaded Be
Clément Chéroux is a photographic historian. He holds a doctorate in art history and joined the Musée National d'Art Moderne (Centre Pompidou Paris) as a photography curator in 2007, becoming Chief Curator from 2013 to 2016. He was appointed Senior Curator of Photography at the San Francisco Museum of Modern Art (SFMOMA) in January 2017, and The Joel and Anne Ehrenkranz Chief Curator of Photography at MoMA, New York, in February 2020 (effective from July 2020). He has curated numerous exhibitions including Memory of the camps: photographs from the Nazi concentration and extermination camps, 1933-1999 (2001), The Subversion of Images: Surrealism, Photography and Film (2009), Shoot! Existential Photography (2010), Henri Cartier-Bresson (2014), Paparazzi! Photographers, stars, artists (2014), Walker Evans (2017) and The Train: RFK's Last Journey (2018). He has authored and edited some forty books on photography and the history of the medium.
Agnès Sire
Artistic Director, Fondation Henri Cartier-Bresson & co-curator of the exhibition Soleil cou coupé
Agnès Sire trained in philosophy and quickly specialized in the aesthetics of photography. After a spell working with Bénédicte Pesle at Galerie Alexandre Iolas, she spent twenty years with Magnum Photos, as Artistic Director and co-author of numerous group publications and exhibitions. She showed a particular interest in Chilean-born Magnum photographer Sergio Larrain, with whom she organised and published five major exhibitions and books. Since 2002, she has worked with Martine Franck to develop and launch the Fondation Henri Cartier-Bresson in Paris. She was made Director of the Foundation, and curated the majority of its exhibitions until 2018, since which time she has shared the directorship of the museum's new headquarters with François Hebel, while continuing to serve as Artistic Director. She has published and curated some fifty photobooks and exhibitions.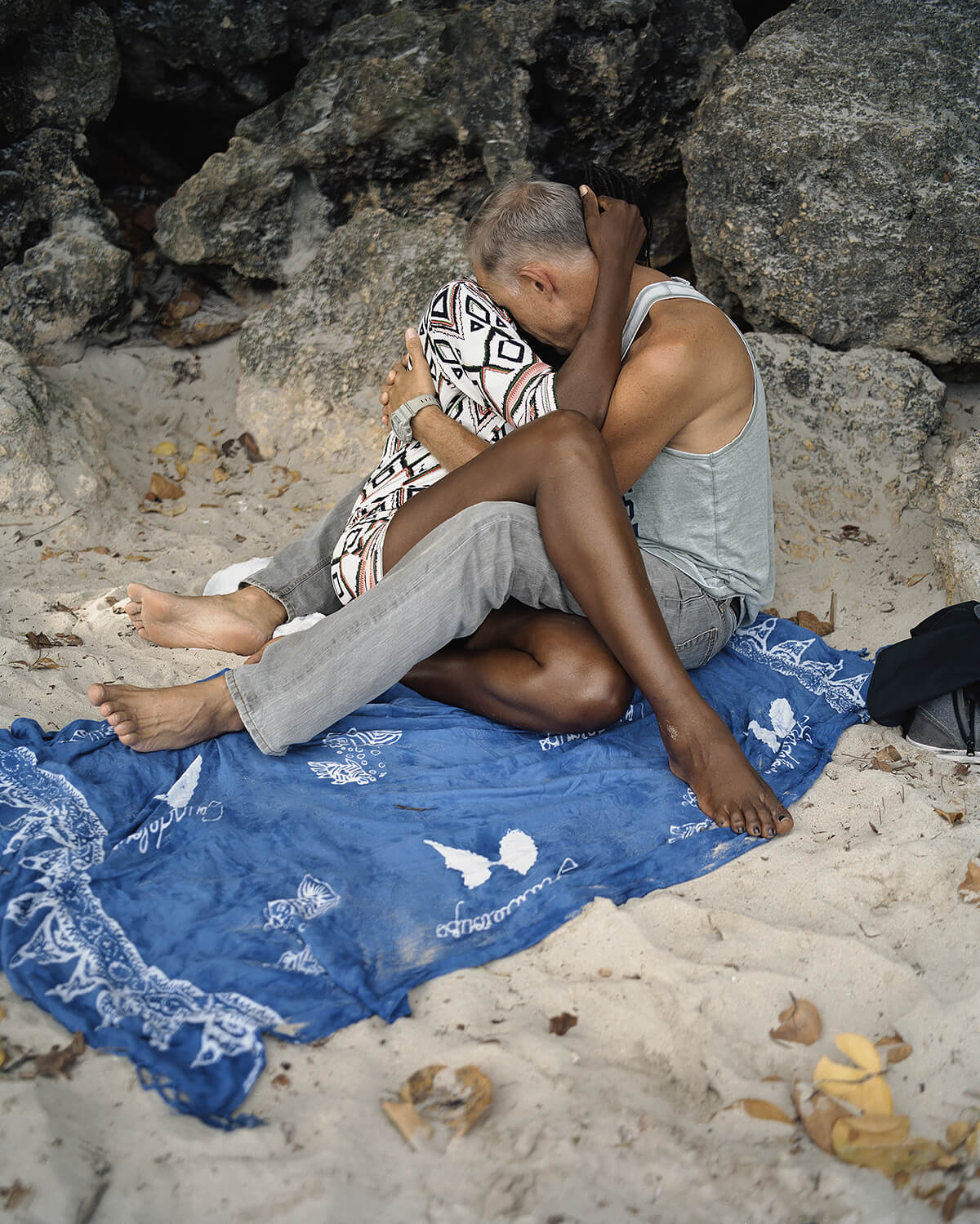 © Gregory Halpern, Untitled, from the series Let the Sun Beheaded Be, 2019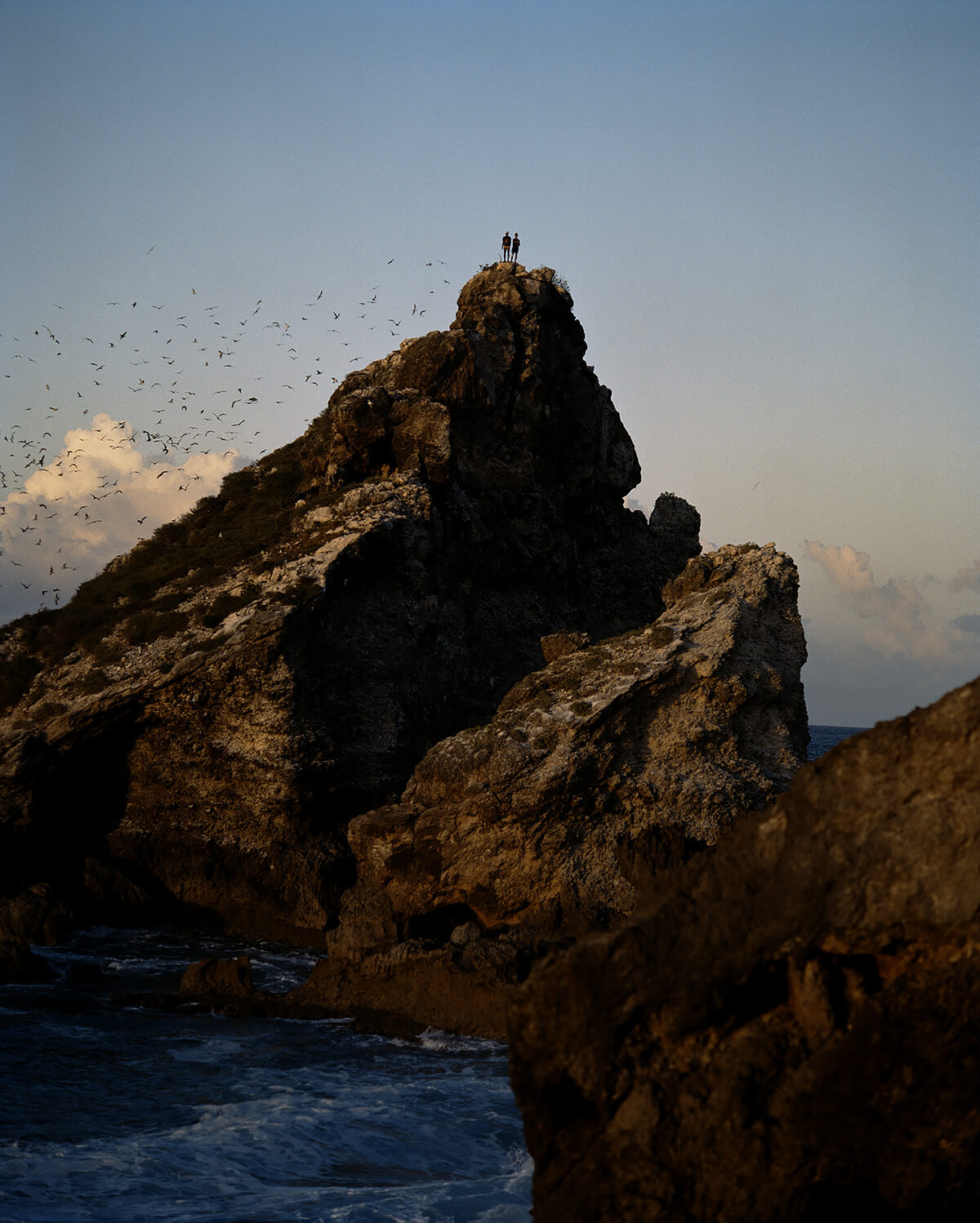 © Gregory Halpern, Untitled, from the series Let the Sun Beheaded Be, 2019