These amazing photographers come from 14 different countries, their work reflects their personal aesthetic and unique approach to portrait photography.
After spending a lot of time looking at hundreds of submissions, Sandrine Hermand-Grisel, Editor of All About Photo, considered multiple unique and timely work. Many projects were worthy of winning, but in the end she chose to showcase innovative approaches to portraiture alongside striking traditional work. She was amazed by the quality and the wide range of work submitted. All winners will have their work published in
AAP Magazine 10 Portrait
The Winner is Trevor Cole (Ireland) with his series Tribal traits and traditions in Africa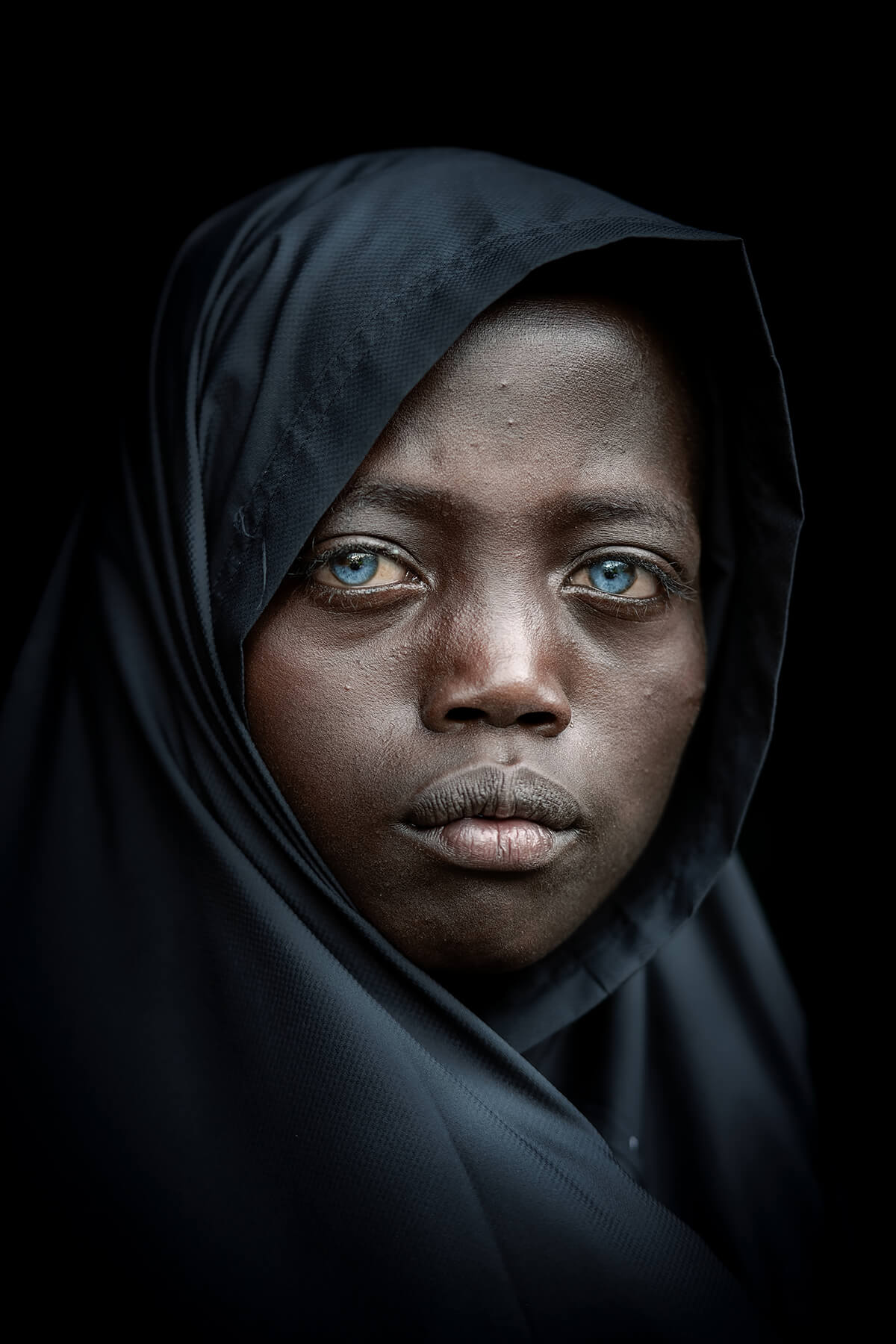 Abushe is a young boy of the Ari tribe who lives on the streets of Jinka in the Omo Valley of Ethiopia. He has cornflower blue eyes as a result of a genetic mutation.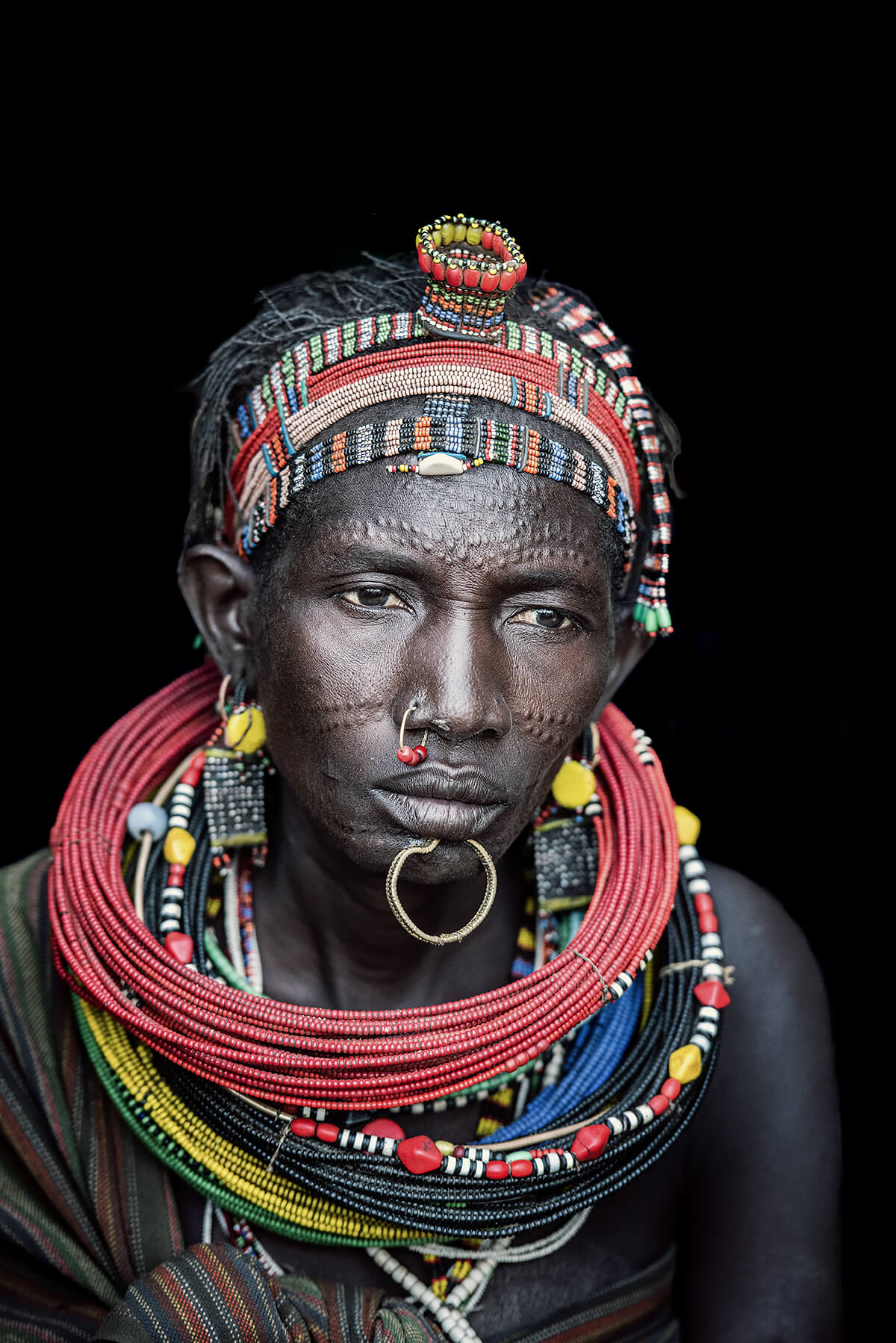 Topossa tribeswoman - The Topossa continue to dress in their traditional clothes (leather or cotton) and pierce their lips and scarify their arms, chests, and faces. Each and every scarification is a work of art. The scars are created by razor blade and then they apply resin to create a keloidal scar.
To capture people and landscapes and the interactions between them in the light of a world in transition is to encapsulate an inimitable moment, which will never again materialise. My own 'take' as a geographer photographer!
Born in the City of Derry, but I have lived most of my life outside the bounds of Ireland; in England, Singapore, Togo, Italy, Ethiopia and Brazil. I returned to Ireland (Donegal) in 2012.
My photography, together with travel, have become two of my life's passions. My photography focuses predominantly on culture and landscapes; images which reflect a spatial and temporal journey through life and which try to convey a need to live in a more sustainable world. I seek the moment and the light in whatever context I find myself and endeavour to use my photographic acumen to turn the ordinary into the extraordinary.
I lead small photo tours in my 'own Donegal' and Ireland but also to other destinations. I lived in Ethiopia from 2006-2010 and since then have returned to take photographers to the Western and Eastern Omo, Harar, the Danakil desert and the highlands of Ethiopia. Additionally I take photo tours to Chad, Angola and South Sudan, Iceland, Namibia and India as well as travelling myself to discover and capture in new locations.
Taking portraits of people in the marketplace, street or in a tribal village requires interaction. There are clandestine shots which are often taken with a longer lens and are discreet but most of my 'people' based photography is a product of inter-personal moments. I like to spend time, talk, get to know those who are being photographed. I always ask and even when my efforts are rejected I always respect their choice. Sometimes, even with difficult subjects, spending a little time and using a little humour can yield positive results. In Ethiopia or South Sudan most people are relatively easy to photograph except, perhaps, for those who are more conservative culturally and religiously. Even then, I relish the challenge and will certainly try!
All About Trevor Cole
Exclusive Interview with Trevor Cole
Trevor Cole's Website
Alternative Visions
@trevcole
The 2nd Place Winner is Tim Franco (South Korea) with his series Illicit Ink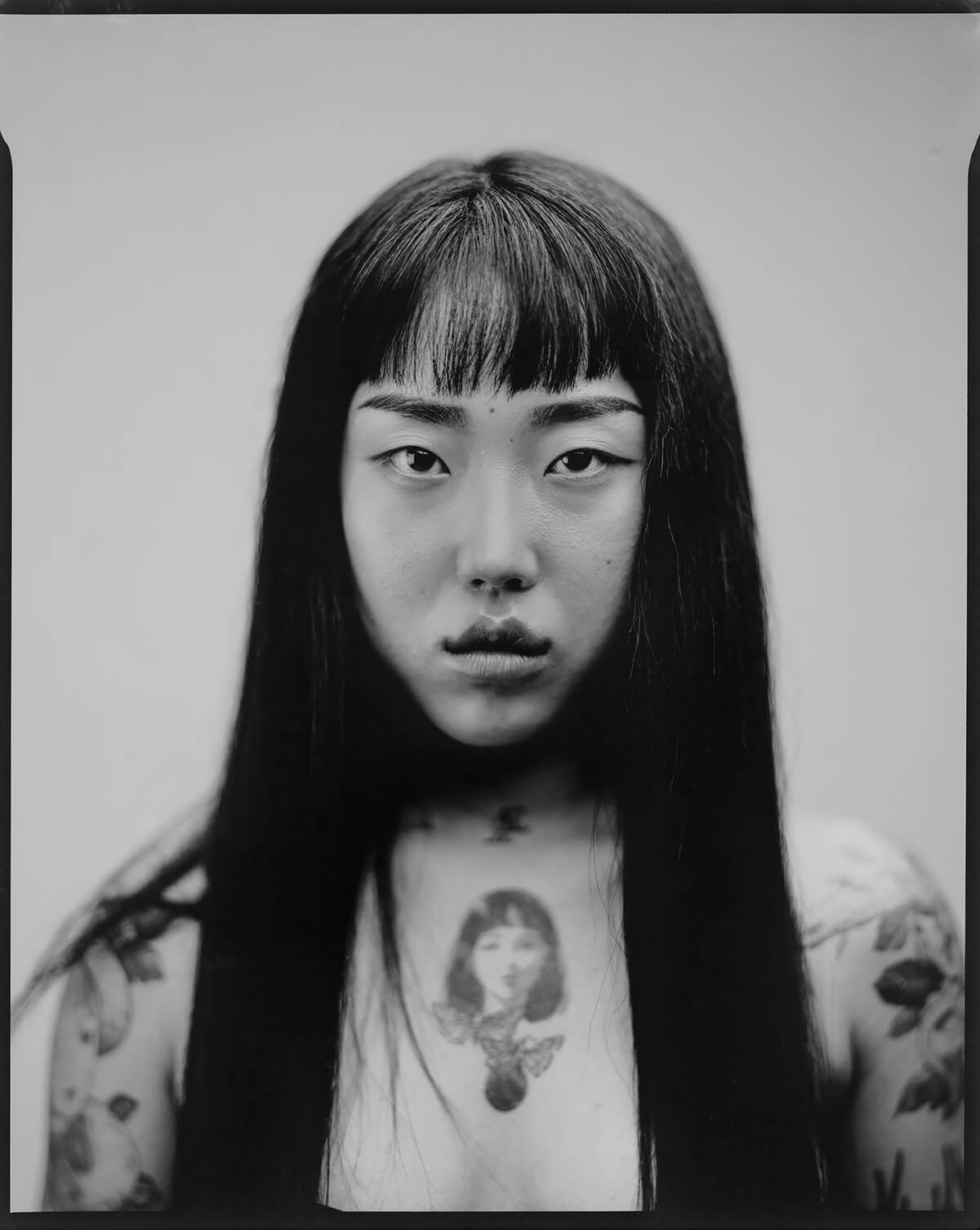 An obscure South Korean law makes tattooing technically illegal. Although this does not stop a growing number of underground tattoo parlors to open in people's home or in hidden rooms, it does pose a challenge for a young generation looking to express themselves beyond the imposed ideal South Korean look - often controlled by the Kpop and cosmetic industries.
The tattoo history is actually centuries old in Korea. Sailors marked themselves with frightening shapes to scare away the monsters that inhabited the deep seas. But things changed during the Joseon dynasty when tattoos were used to mark robbers for their crimes and slaves as a perpetual mark of punishment. In the 20th century, South Korean gangs inspired by Japanese Yakuza used tattoos as a distinctive mark. This rather dark history of the art created a negative perception that has endured to this day in this very conservative society. Nowadays, a new generation of Koreans influenced by pop stars, Western athletes and television programs see tattoos as attractive and fashionable. But the ban remains in place.
Those portraits of young South Korean Tattooists who chose to defy laws and cultural standards have been captured directly on pieces of 8x10 inches negative photographic paper.
Tim Franco is a French-Polish photographer born in Paris in 1982. In 2005, he moved to China where he started documenting the country's incredible urbanization and its social impact while collaborating with newspapers such as Le Monde, the Wall Street Journal and the New York Times. In 2015, he published his first Monograph - Metamorpolis - the conclusion of five years of work on the rural migrations in the fastest urbanizing city in the world: Chongqing. It is during this time that Tim developed his style of working mostly with analog cameras and bringing a minimalist aesthetic to documentary photography. While applying those principles, Tim started to focus his work on portraiture. Experimenting with different photographic processes, he wishes to give a voice to underrepresented communities. In 2016, Tim Franco moved to South Korea where he started working on a long term project about North Korean defectors.
All About Tim Franco
Metamorpolis
Tim Franco's Website
@timfranco
The 3rd Place Winner is Harvey Stein (United States) with his series Projected Memories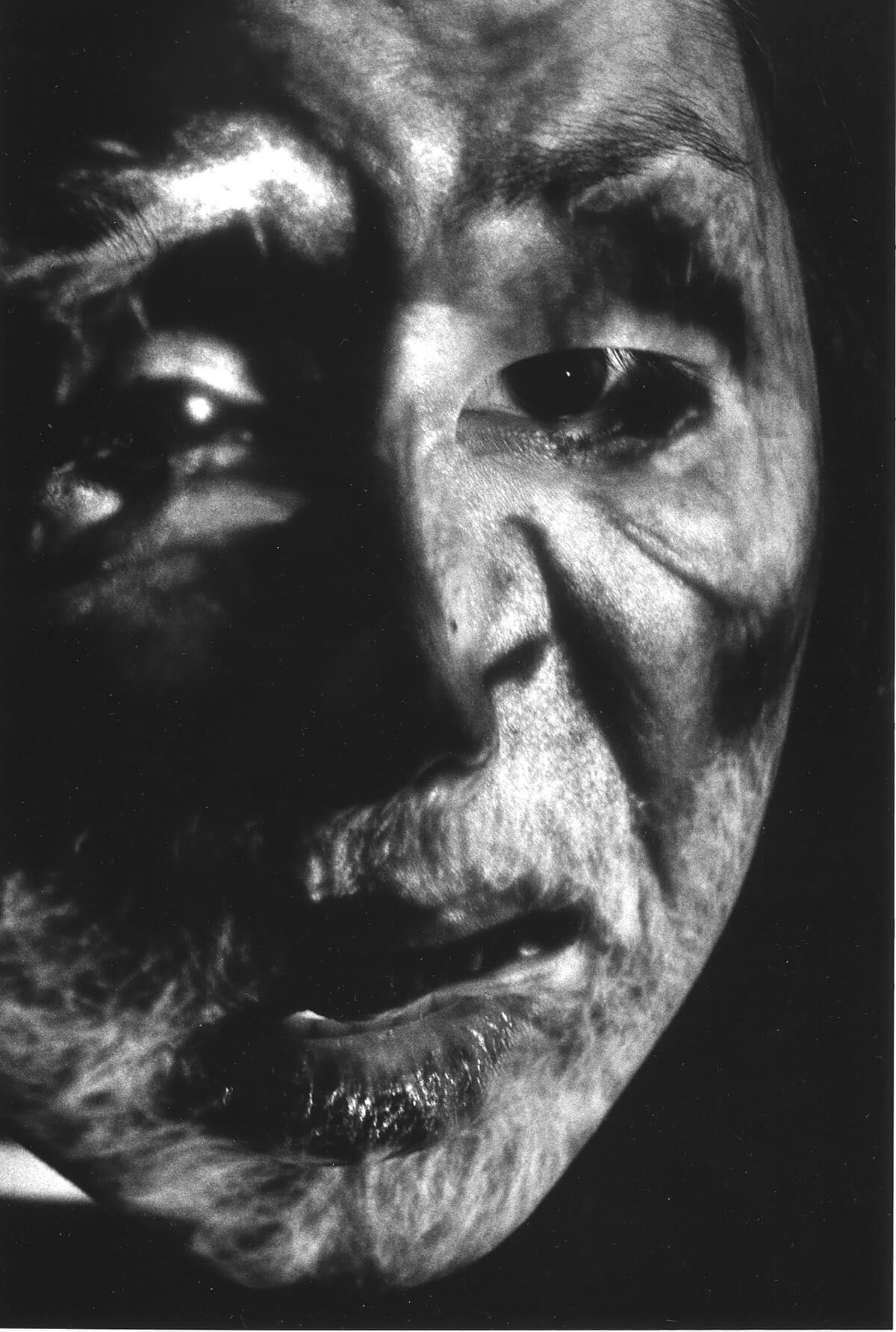 Untitled © Harvey Stein 1989
These portraits are meant to be somewhere between abstraction and representation, between the commonplace and the extraordinary, between reality and dream, between the condition of entrapment and the possibility of release. The combining of face and projection expresses the merging of present and past, collaged to reflect the complexity of memory overlapping fantasy, the confusion of identity, the mutability of the flesh and ultimate death. The work is a layering of myth and reality, the actual and the imagined, the universal and the personal.
In Harvey Stein's long and wide-ranging career as an engaged photographer working in the documentary tradition, he has utilized the medium to create photographs that capture the spirit and vitality of the people and places he depicts. His prime focus is to connect with his fellow human beings in intense and close-up images that form his long-term photo book projects. Stein's time working in communities from Harlem to Coney Island, and from Midtown New York City to Northern Italy to Central Mexico has resulted in eight books (and one to be published September 2020) and over 85 one-person exhibitions that reveal his personal style and commitment to building human connections with photography. His long term documentary investigations of groups as varied as identical twins, Coney Island people, inhabitants of Harlem, artists in their studios and People Living with AIDS have resulted in compelling and evocative in-depth visual/text essays that help illuminate the human condition.
All About Harvey Stein
Exclusive Interview with Harvey Stein
Harvey Stein's Website
@stein.harvey
Merit Award's Gallery
Isabelle Chapuis (France)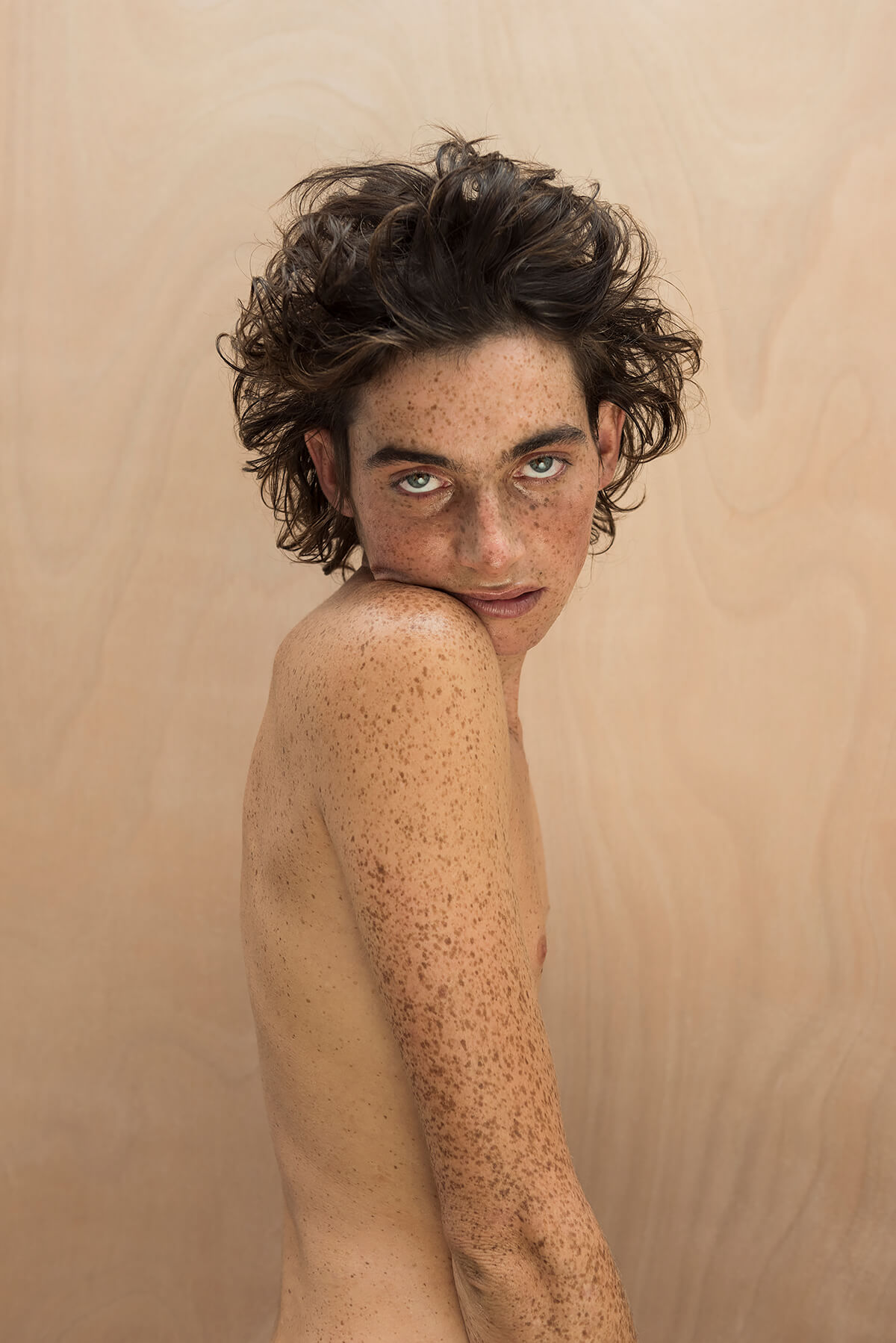 From the series ALIVE - VIVANT-QUENTIN - When I was little I was called fly poop and my father said that I had tanned with a colander. Often I look at my freckles and see images that come alive. QUENTIN, 24 years old.
All About Isabelle Chapuis
Isabelle Chapuis 's Website
@isabelle_chapuis
Karoline Schneider (Germany)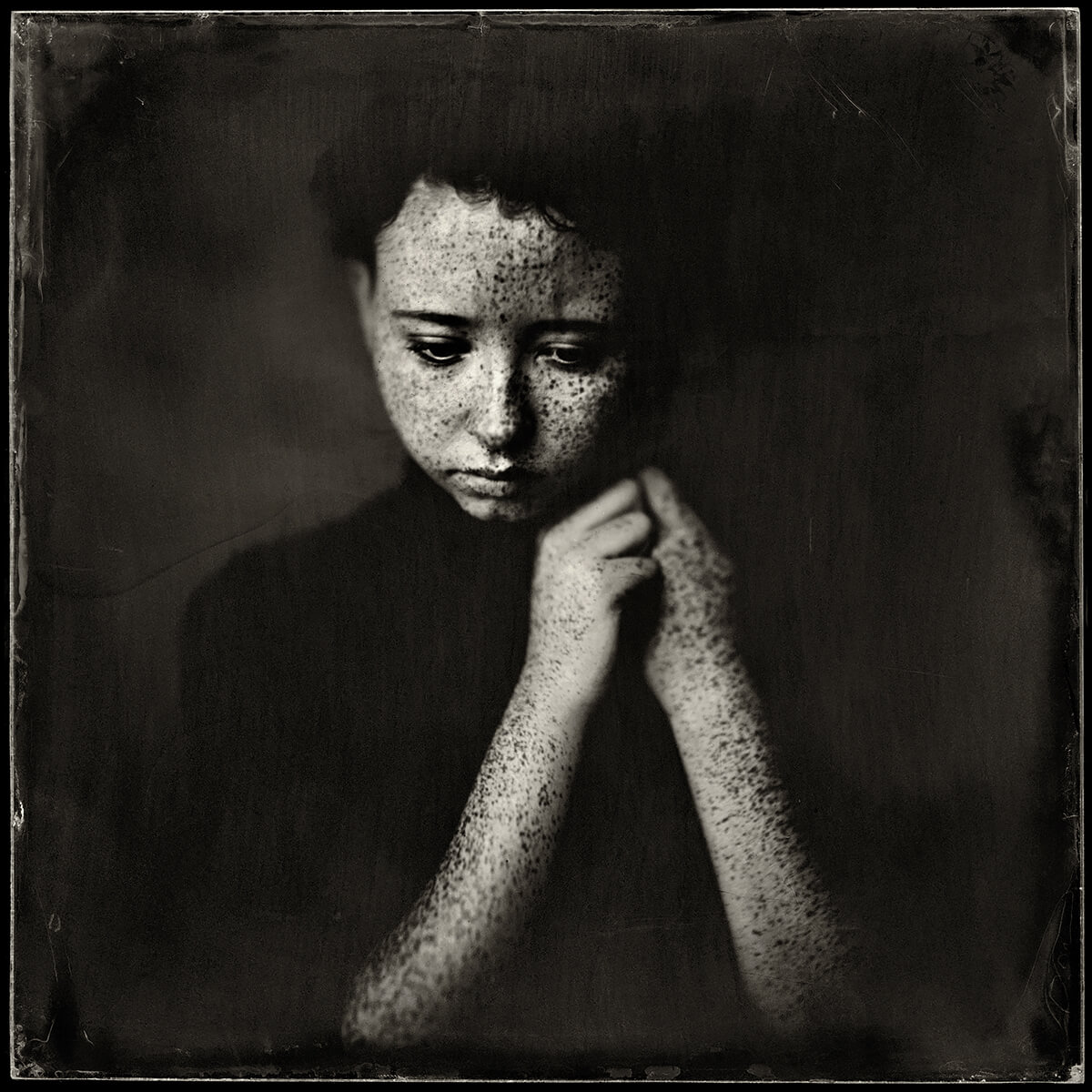 Weaving Hair - PEARS IN THE AFTERNOON is a portrait series created between 2010 and 2018. My artistic focus is on the portrait in the broadest sense: I'm always looking for the special quality of my subject, whether person, prop or situation. 
 For me, it is never about the portrait of an individual, it's about the portrait of the human being per se.
Karoline Schneider's Website
@karoline.schneider.berlin
Matt Carr (United Kingdom)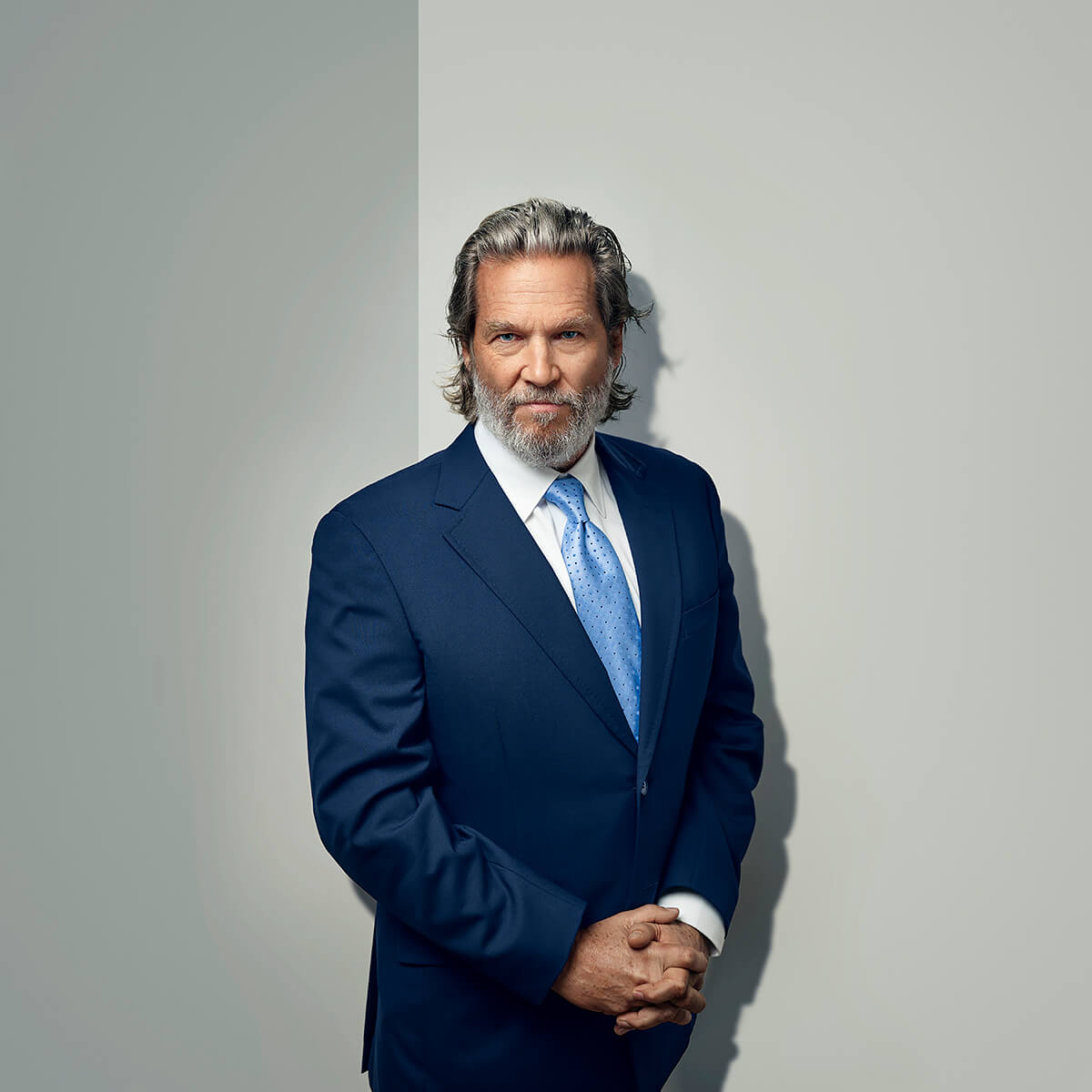 Matt Carr's Website
@themattcarr
Ron Cooper (USA)
From the series Portraits that Celebrate Humanity, Ana, Rural Romania © Ron Cooper
All About Ron Cooper
Ron Cooper's Website
@roncooperphotography
Terry Wild (USA)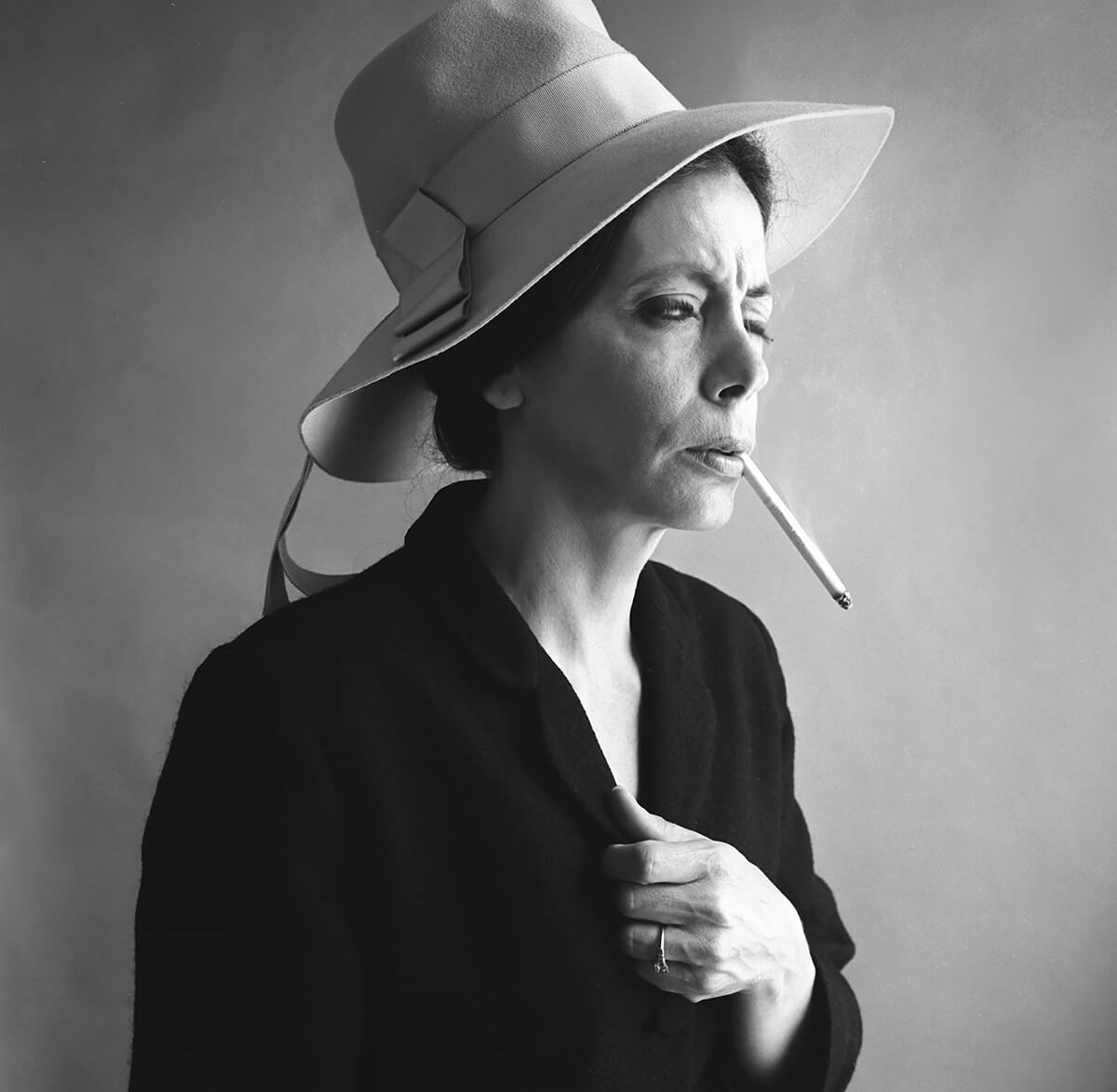 From the series Family, Friends, Acquaintances, Fran Bartoli 1970 with cigarette, Los Angeles, CA ©Terry Wild
Terry Wild's Website
Tom Chambers (USA)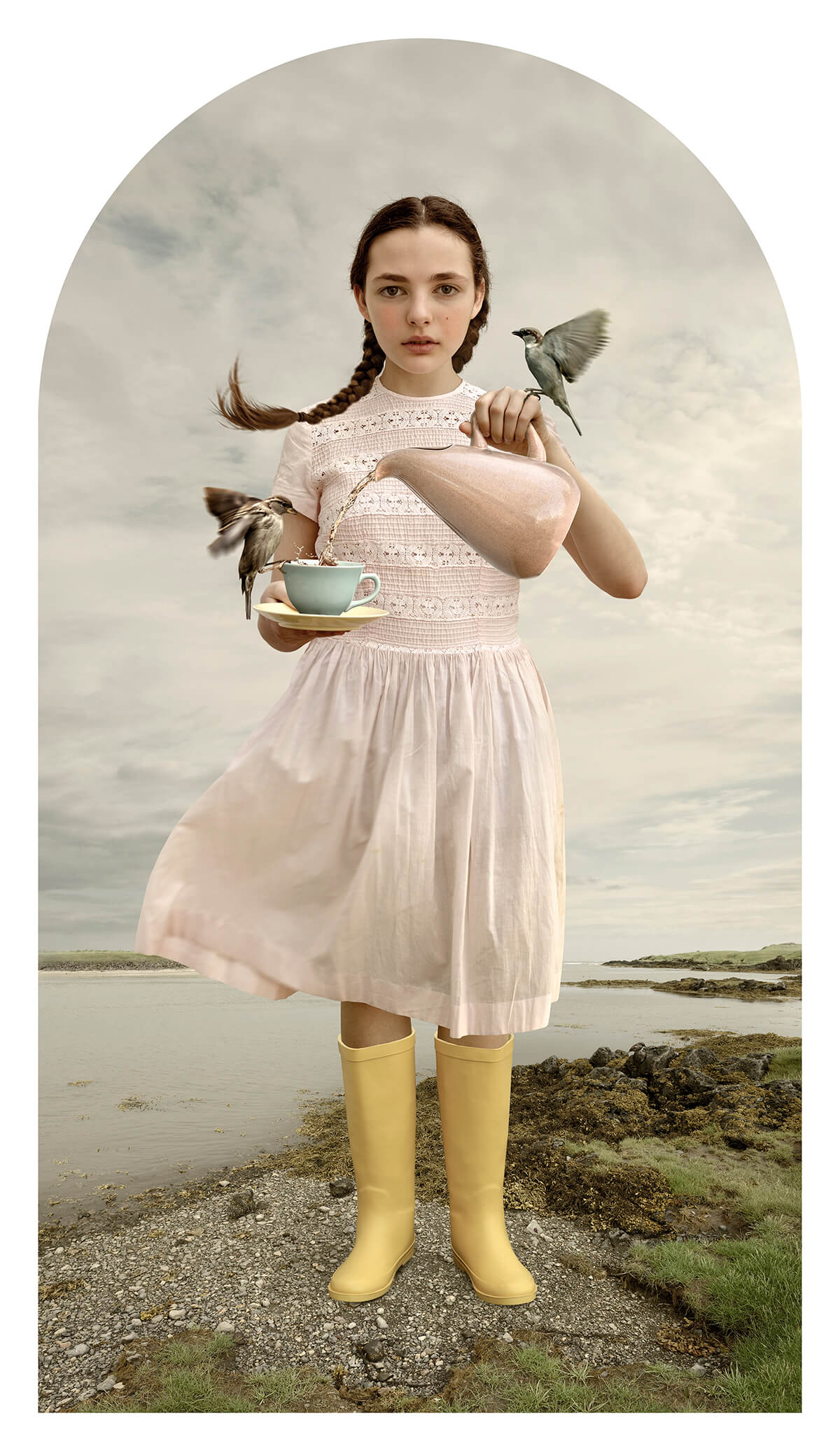 From the series Tales of Heroines Tea For Two, Photomontage, archival pigment print ©Tom Chambers
All About Tom Chambers
Tom Chambers's Website
@tomchambersphotography
Avarino Caraco (Italy)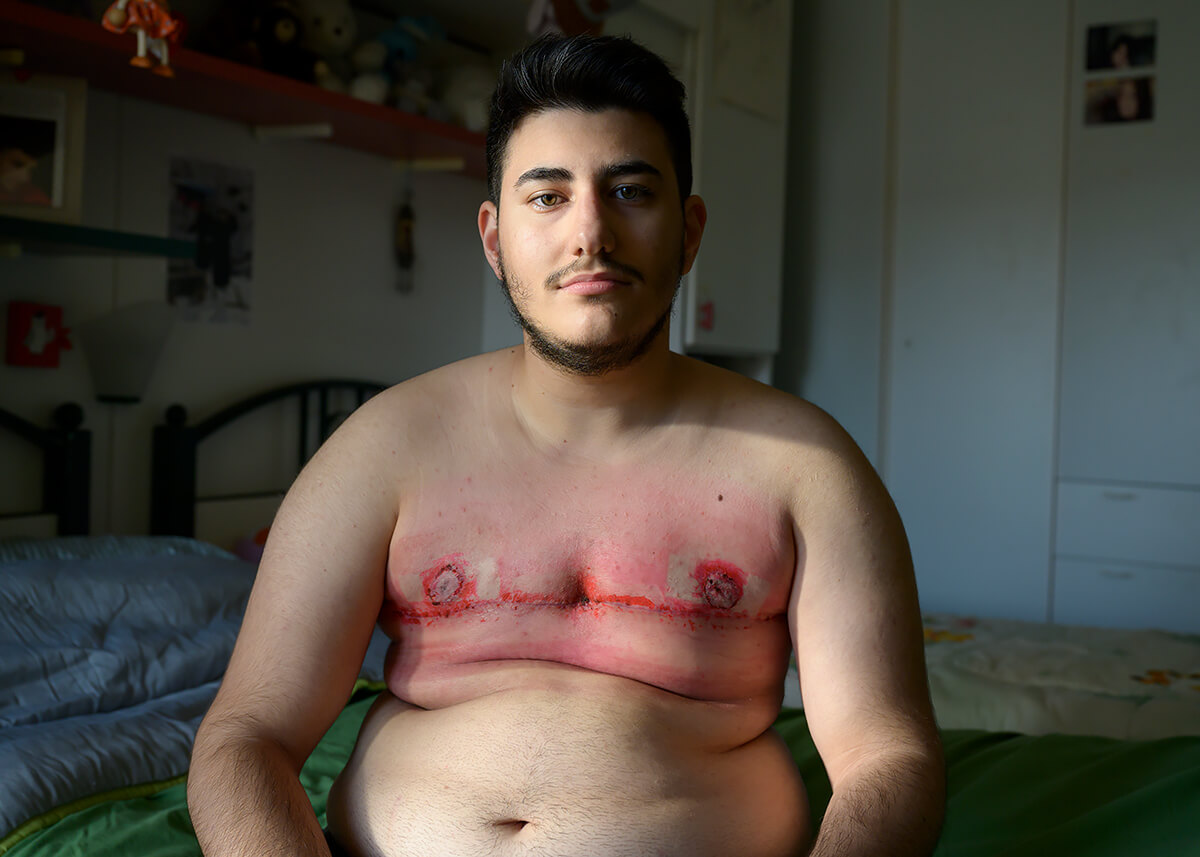 From the series T life: Gabriel. Gabriel is 22 years old, lives in Palermo and is a transgender person. He has just had a mastectomy, a dream that he has managed to achieve and that has lasted for years. Gabriel experienced a very difficult period in school, but the support of his family made him a peaceful and dreamy man
Avarino Caraco's Website
@avarino_caraco
Yoni Blau (Israel)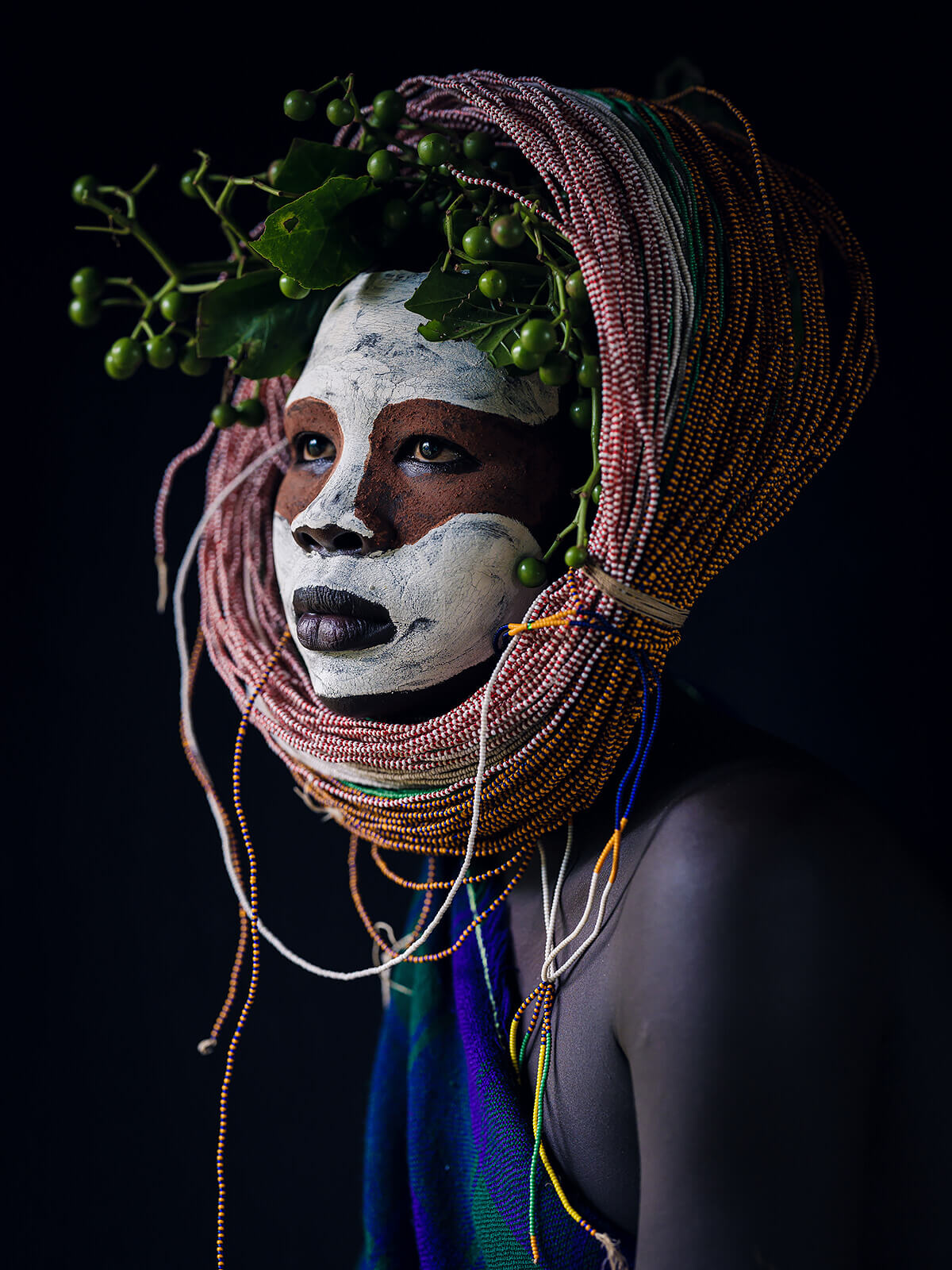 From the series Proud Woman of the Omo Valley - Untitled This image was taken while on a trip to the Suri tribe in the Omo Valley in Southern Ethiopia. The model was not dressed, simply recorded as is. No artificial lighting was used. The picture was taken within a dark tent with the light coming in from the entrance of the tent.
Yoni Blau's Website
@yoni_blau_photography
Kaat Stieber (Netherlands)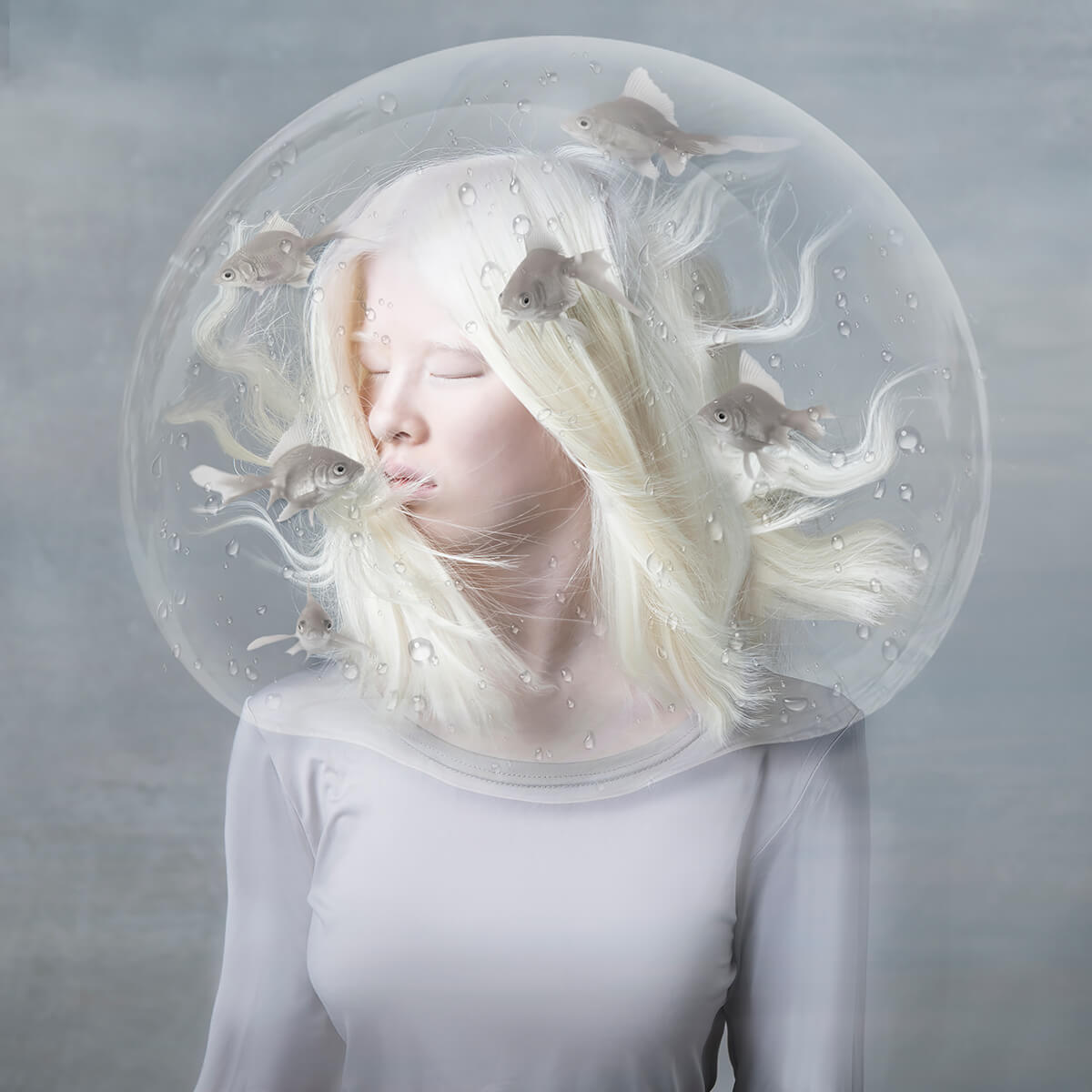 Dream on - Time stood still for 6 months while your flowers remained white in the warm summer sun. A season passed by like a dream, they say life goes on. well, I just dream on
All about Kaat Stieber
Kaat Stieber's Website
@kaat_stieber
Federico Tisa (Italy)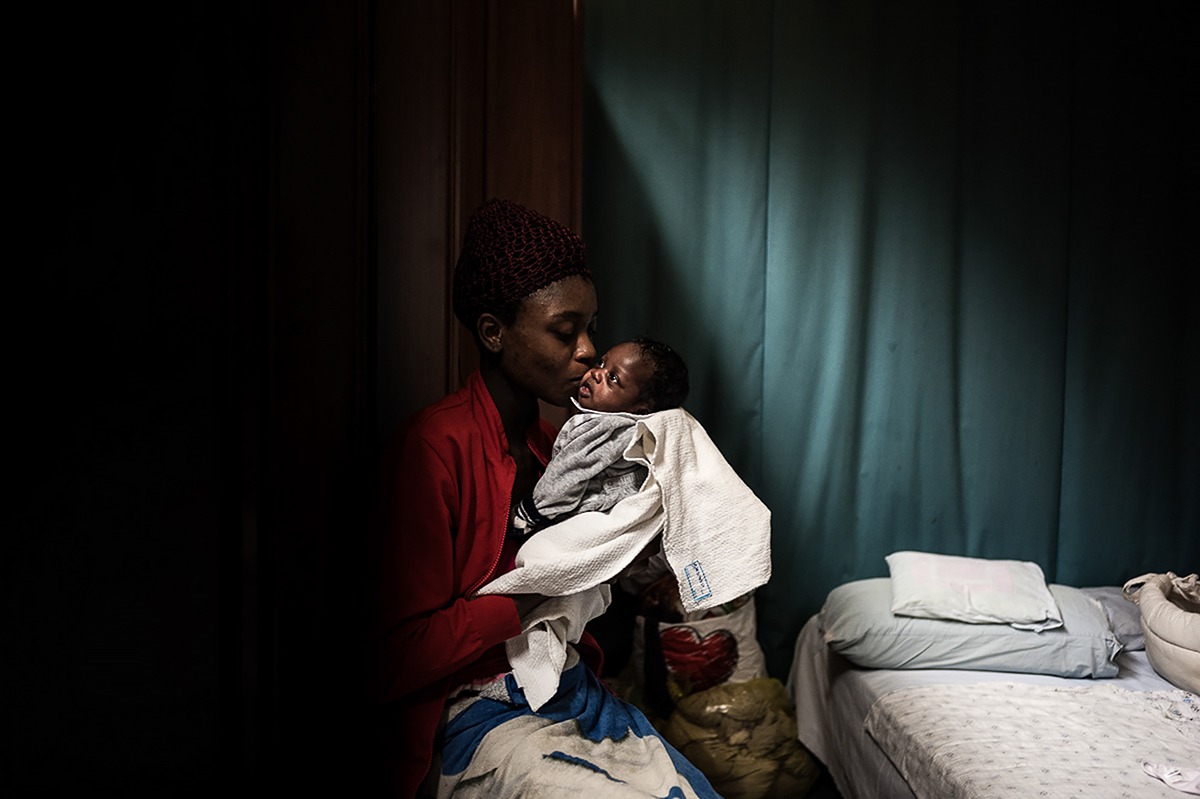 Motherly love Angela comes from Nigeria. At the end of December 2017 she gave birth to her first child Gift, at the neonatal unit of Sant'Anna hospital in Turin. The group of Doctors Without Borders who manage the Ex MOI housing occupation medical advice centre took care of her while she was pregnant. Angela had a premature delivery and she had to remain in hospital for longer due to her little daughter medical condition
Federico Tisa's Website
@federicotisa
Szymon Brodziak (Poland)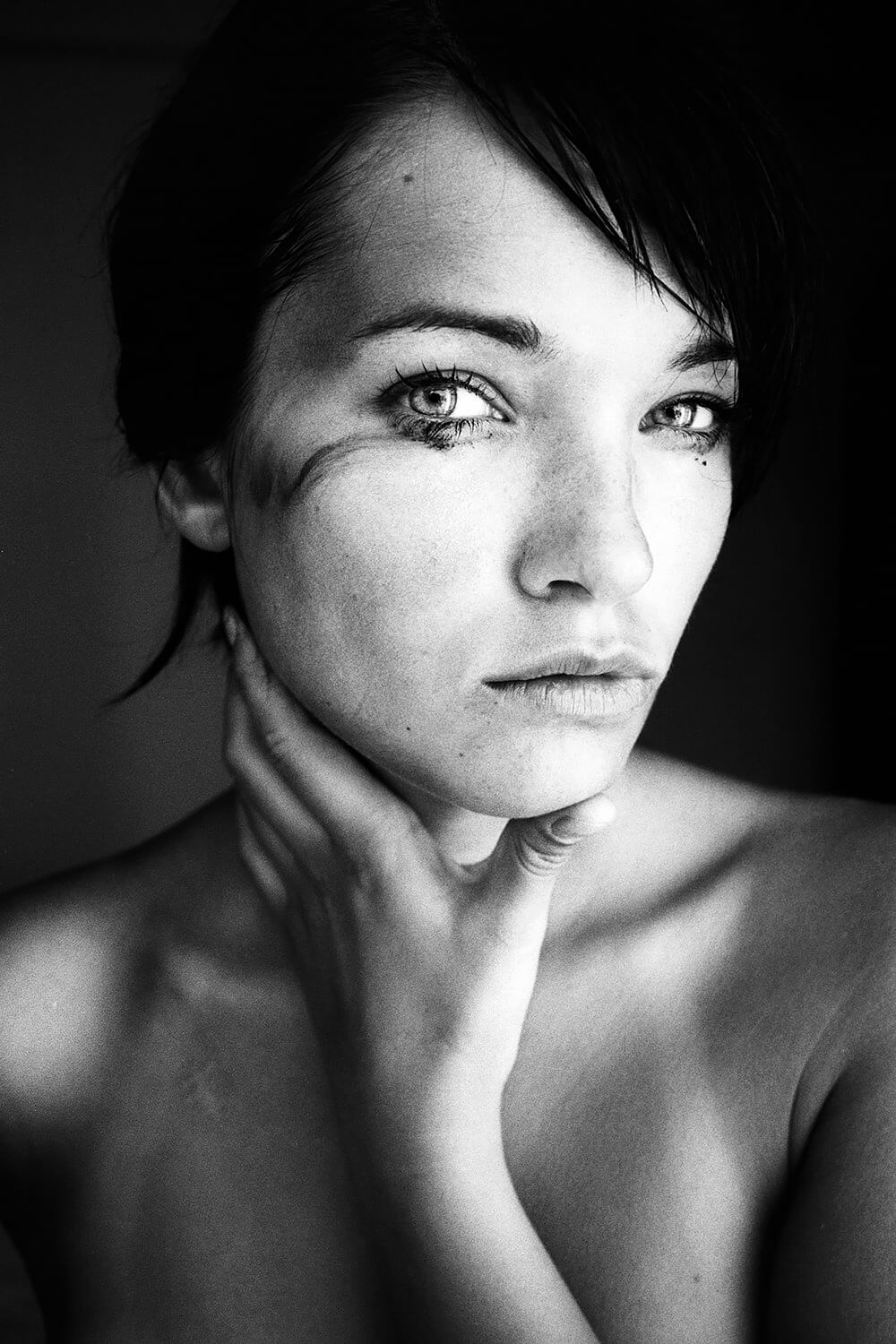 All About Szymon Brodziak
Szymon Brodziak's Website
@szymonbrodziak_official
Gela Megrelidze (Germany)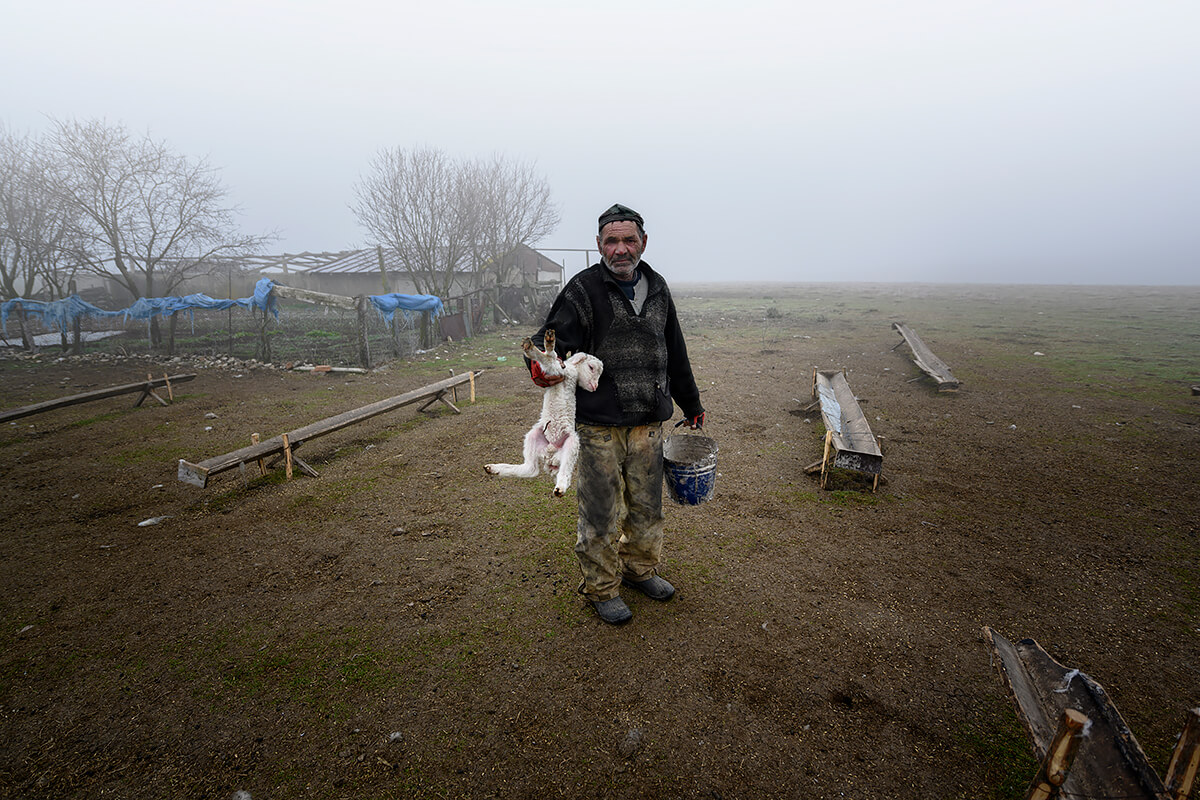 Uncle Niko. From the Series about Tushetian Shepherds. Shiraqi Valley, Georgia. © Gela Megrelidze
Gela Megrelidze's Website
@gelucka
Rosa Mariniello (Italy)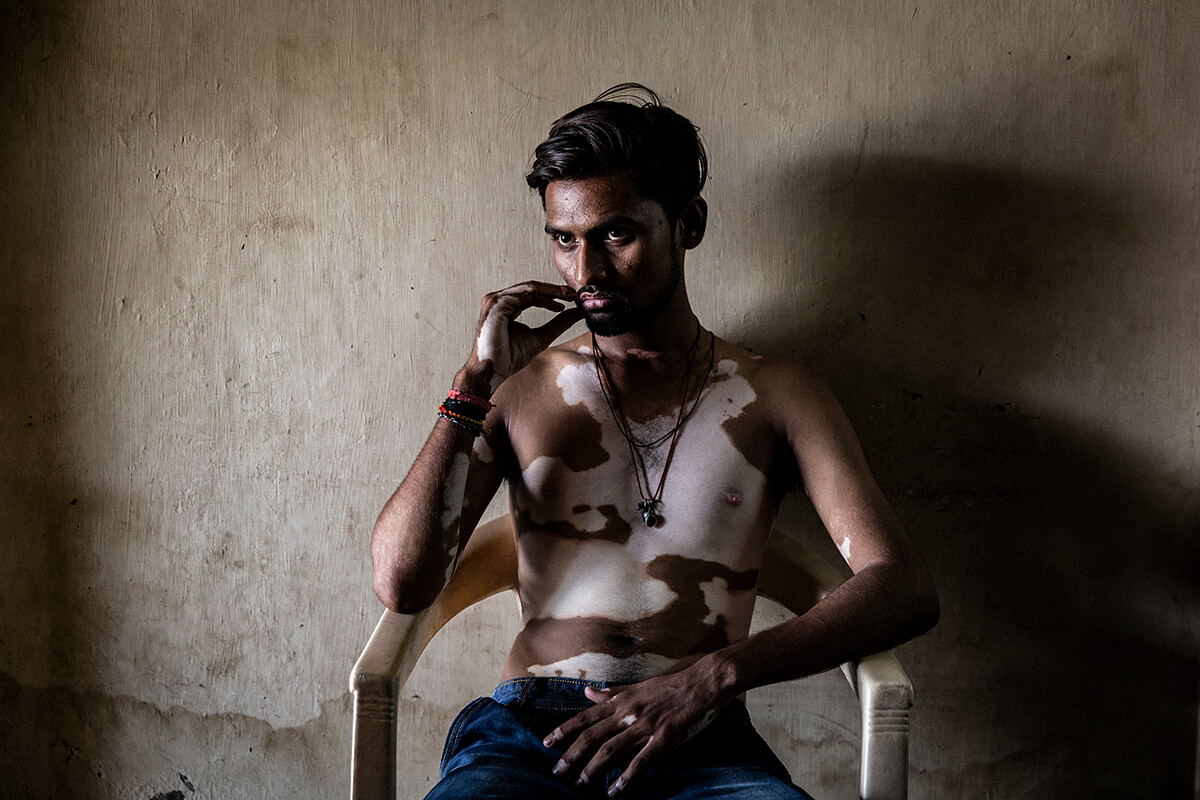 From the series Vitiligo © Rosa Mariniello
Rosa Mariniello's Website
@rosa_mariniello_foto
Alain Schroeder (Belgium)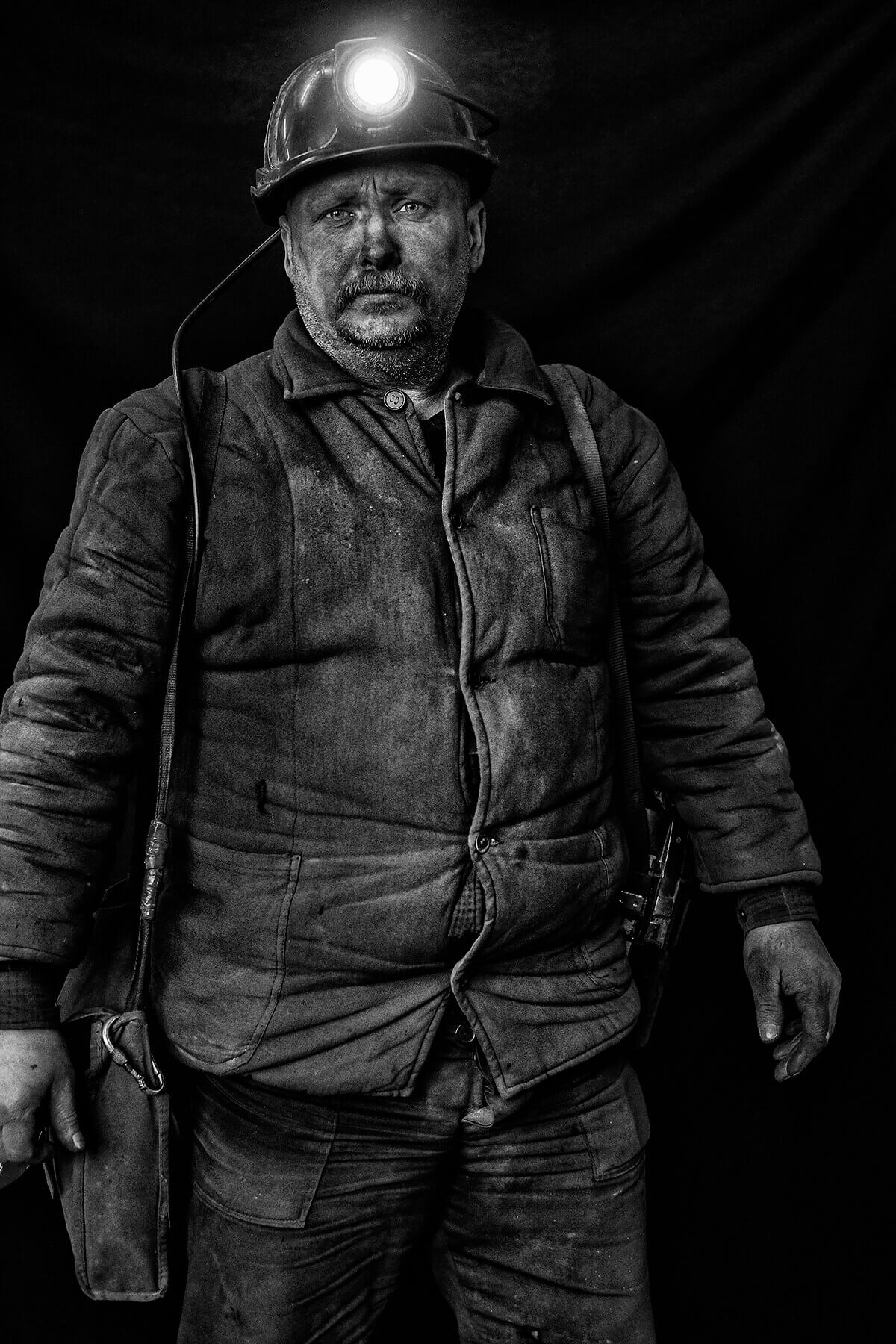 From the series Charcoal Black - Polish Miner, Katowice, Poland. Portrait of miners. © Alain Schroeder
All About Alain Schroeder
Exclusive Interview with Alain Schroeder
Alain Schroeder's Website
@alainschroeder
Peyman Naderi (Iran)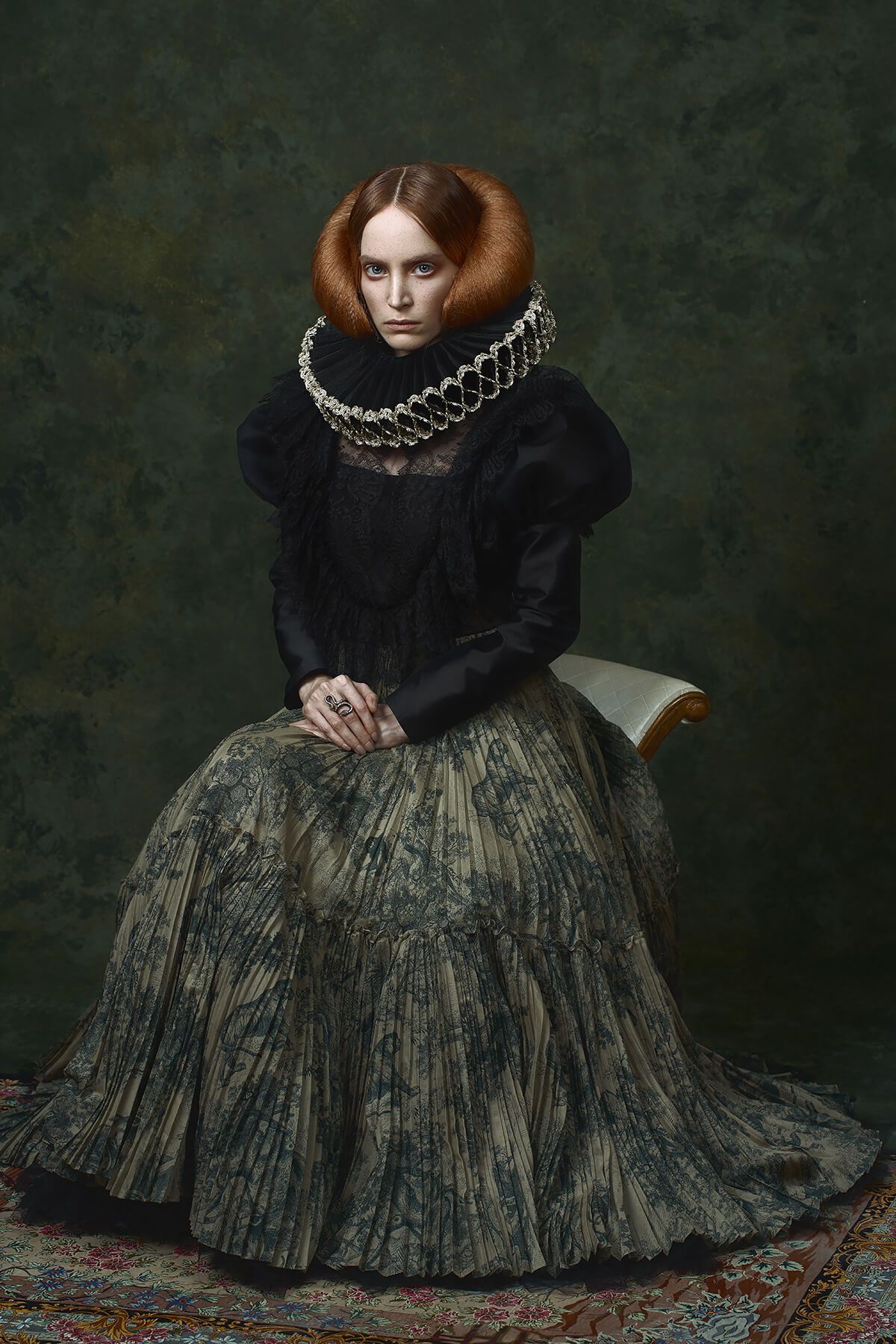 Lorca in a Painting Art It is the story of a girl who lived through a period of history but was never seen, and though she was very artistic, she always hid herself from others until one day, her identity was revealed. She was still trying to keep her identity a secret until she was satisfied to register herself in history. This girl's name is Lorca, and I have been trying to portray her face with the story she has in my mind so that the whole world can touch her feelings.
All About Peyman Naderi
Peyman Naderi's Website
@papillon_1990
Istvan Kerekes (Hungary)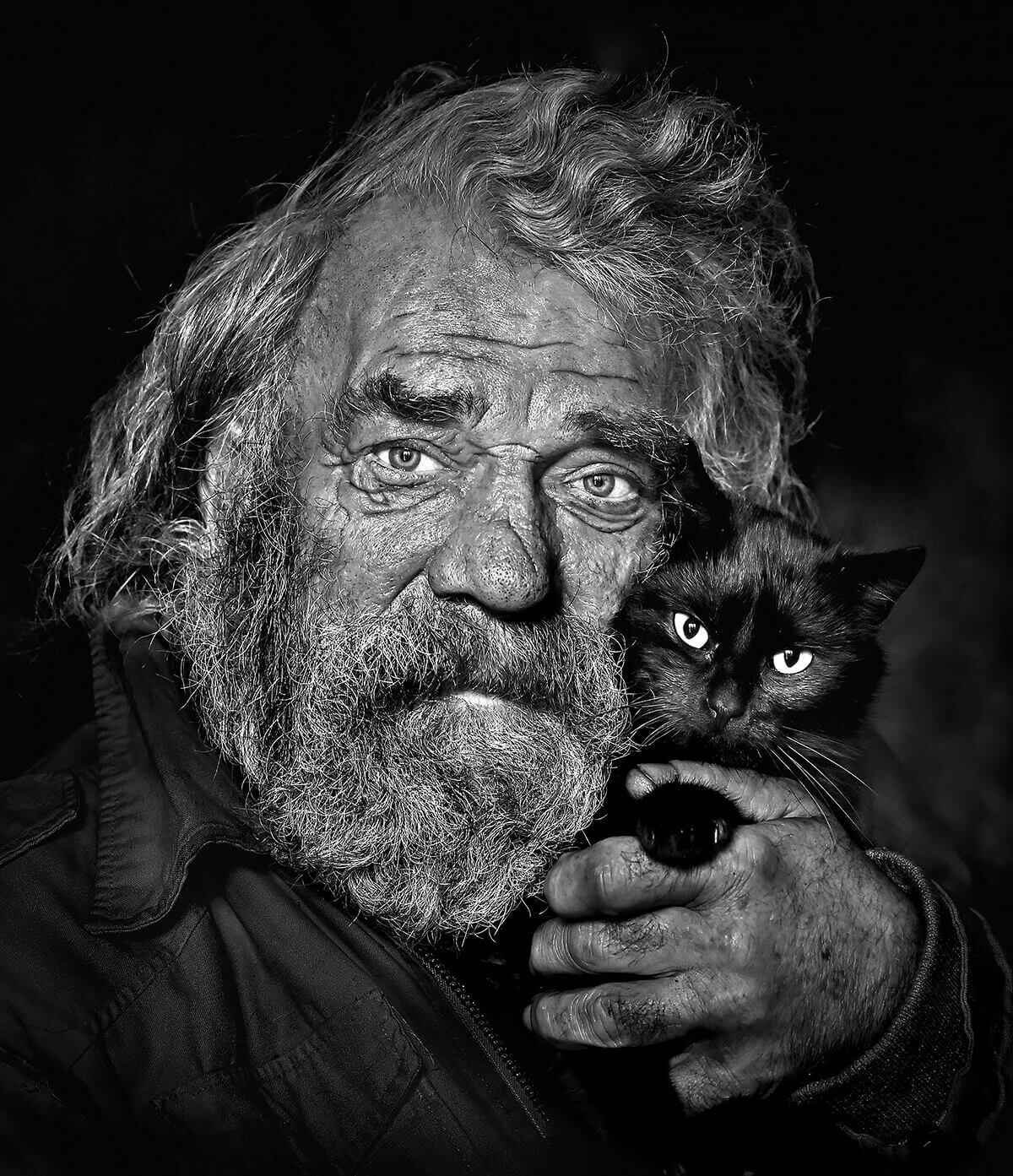 From the series Lifestories Soulmates Domi lived in an incredible poverty.There's no water, no electricity, no heating in the crumbling room. I was there in this place at the occasion of the 2018 Christmas. The cat it was the soul mate of Domi. In 2019 December I visited again. But unfortunately the misery took him away, he died... Transylvania area of Romania
All About Istvan Kerekes
Istvan Kerekes's Website
Ada Trillo (USA)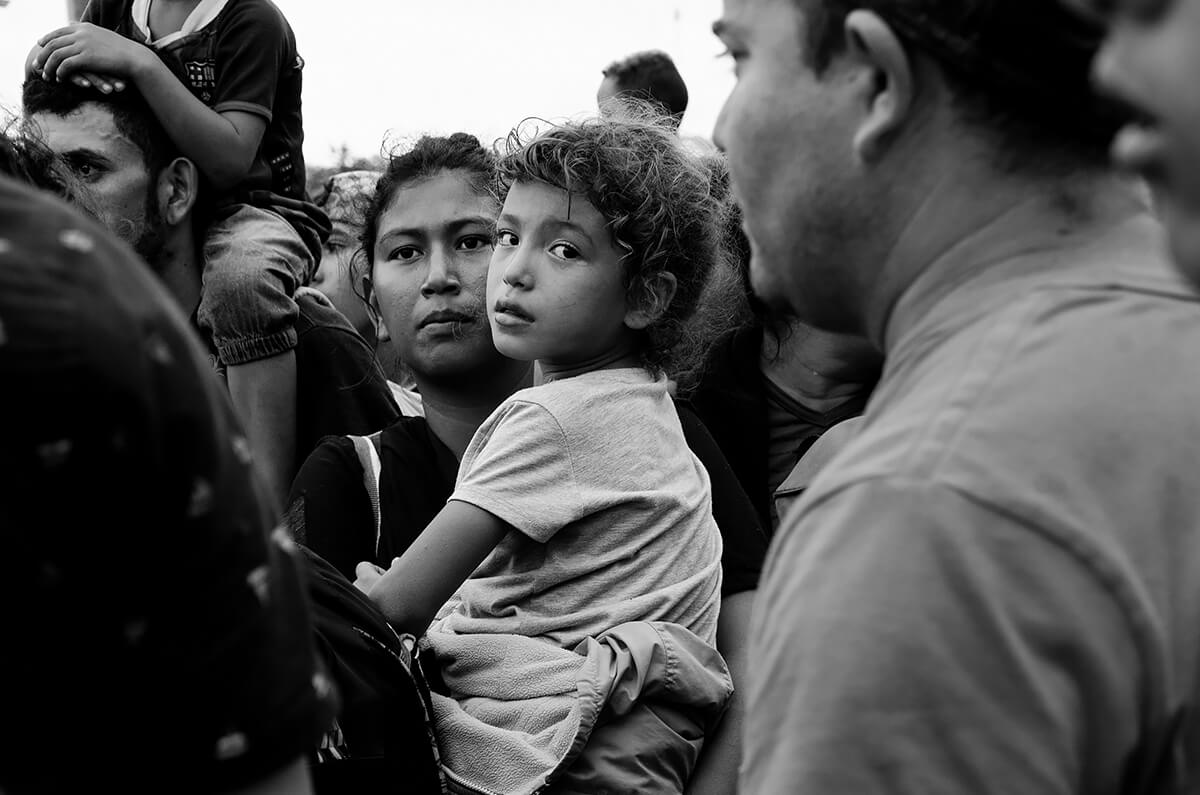 From the series La Caravana Del Diablo - Staying Together 2020, Chelita clings to her mother amidst the chaos of migrants waiting to be admitted into Mexico. After days of waiting at the border Julio César Sánchez, The Director General of Special Affairs for the Secretariat of Foreign Affairs of the Federal Government of Mexico, appeared as a representative of the Mexican Government and began allowing families to enter in small groups, after making ambiguous promises that didn't apply to all members of the caravan. He never said what would happen to the family
Ada Trillo's Website
@adatrillophotography
Bob Newman (USA)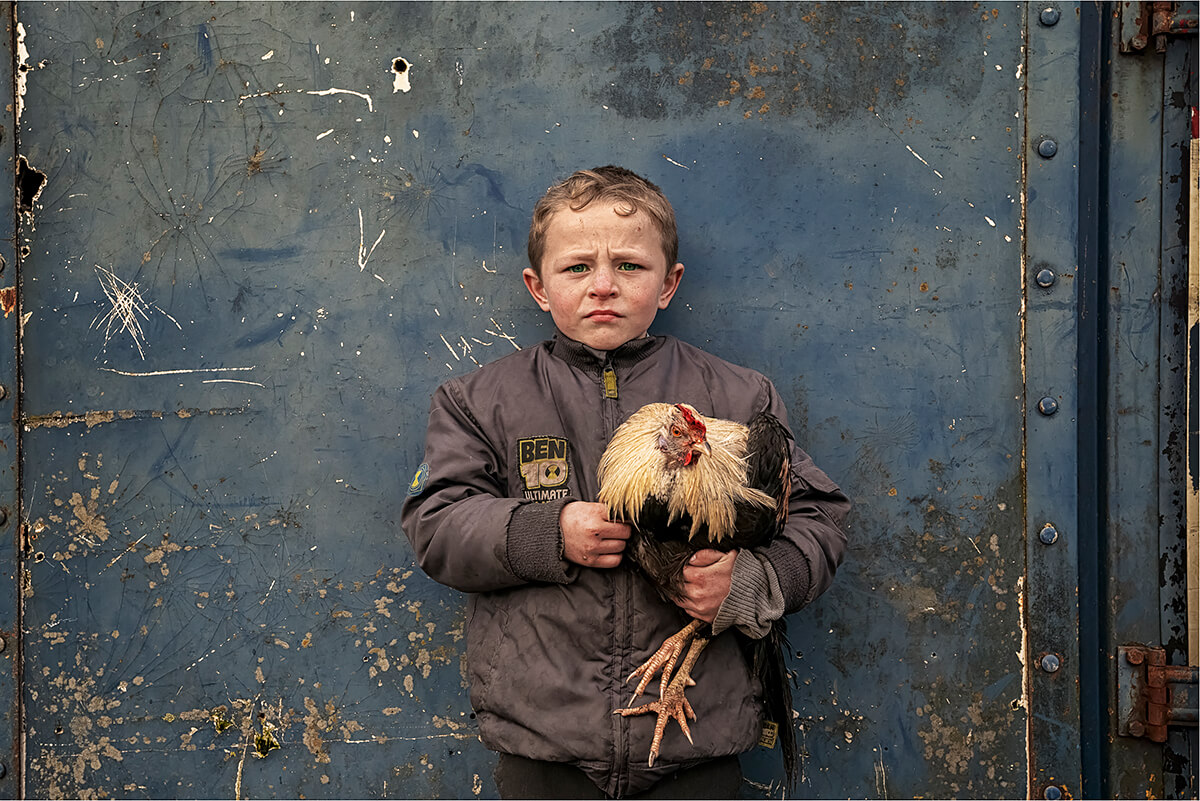 Pa lives with his family in a Traveller Roadside Camp in Cashel, Ireland. © Bob Newman
Bob Newman's Website
@bob.newman1950
Lynn Karlin (USA)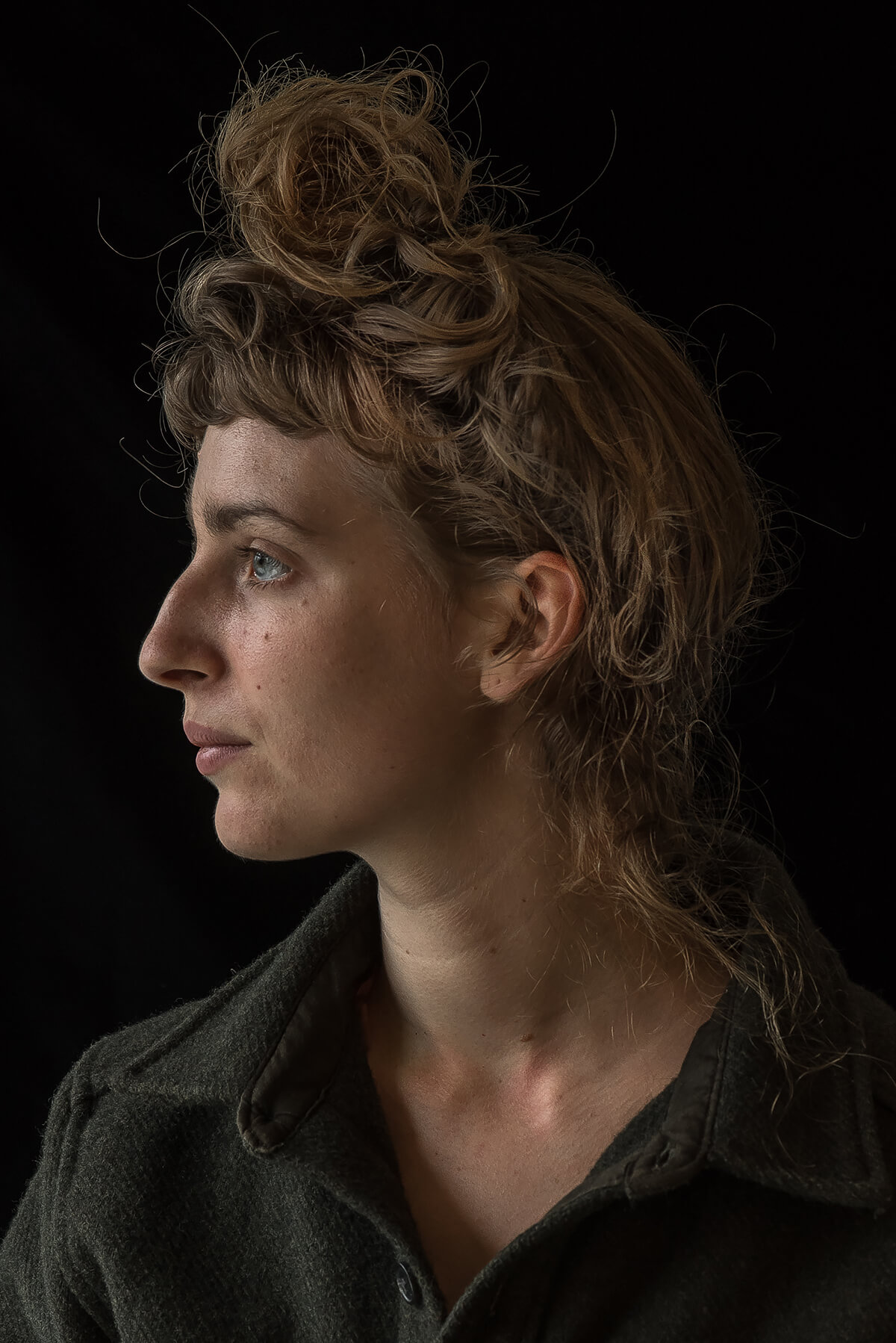 From the series Still Lives: Stories in Profile- Juliana One senses a person's courage and vulnerabilities. I seek to capture a personality distilled to its strongest form. © Lynn Karlin
Lynn Karlin's Website
@lynn.karlin