Are you looking for the best free Photoshop actions that make photos look amazing in several clicks? Try these perfect actions to add to your photos more vivid look.
BEST FREE ADOBE PHOTOSHOP ACTIONS IN 2020
You can come across many free Photoshop actions, but finding a really helpful plug-in can be quite difficult. To make your life easier, we have selected 15 collections of stunning actions that you can get completely for free.
In this post, you will find a wide variety of actions that will help you achieve impressive results. You can give your pictures a vintage or matte look, convert color images to black and white or apply an HDR effect.
Free Photoshop Actions: Portrait Bundle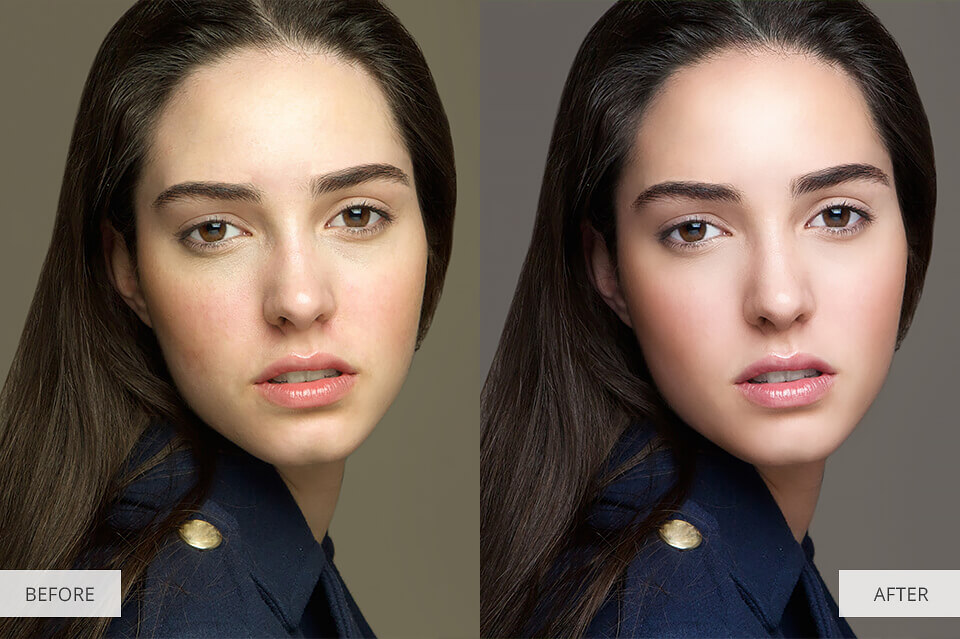 Professional retouchers from FixThePhoto created this excellent
Free Portrait Photoshop Actions Bundle
. Working on this collection, they took into account all the features of this photo genre and designed powerful tools for improving skin, editing lips, increasing hair volume, brightening eyes and more.
Besides, these actions allow you to enhance color, get rid of skin imperfections, apply various effects, etc. This set of free Photoshop actions is great for editing studio and outdoor portraits, family shots, children or senior portraits.
If you want to give your images a professional look without putting too much effort, then these classic Ps actions are just what you need.
Free Photoshop Actions: Double Exposure Bundle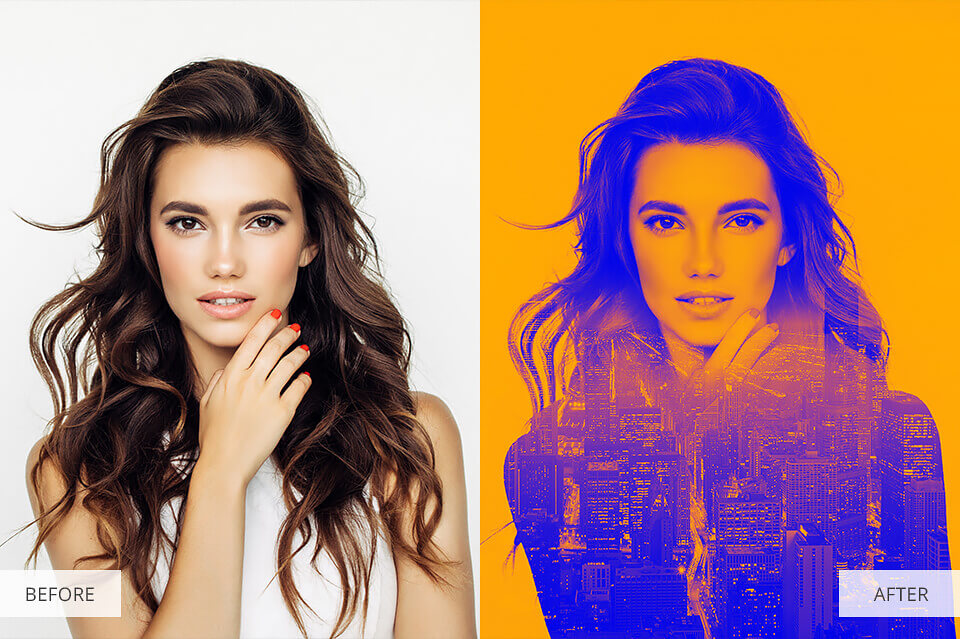 Test this
Free Double Exposure Photoshop Actions Bundle
and achieve an impressive double exposure effect in just a couple of clicks.
One of the easiest ways to create a double exposure effect is to overlay two images on top of each other. Choose one photo as the base. This can be a couple photo, a picture of animals, various portraits, etc.
As a second image, you can use a cityscape, landscape image, a photo of mountains, inscriptions and the like. Use your imagination and keep experimenting until you achieve the desired result.
Free Photoshop Actions: Instagram Bundle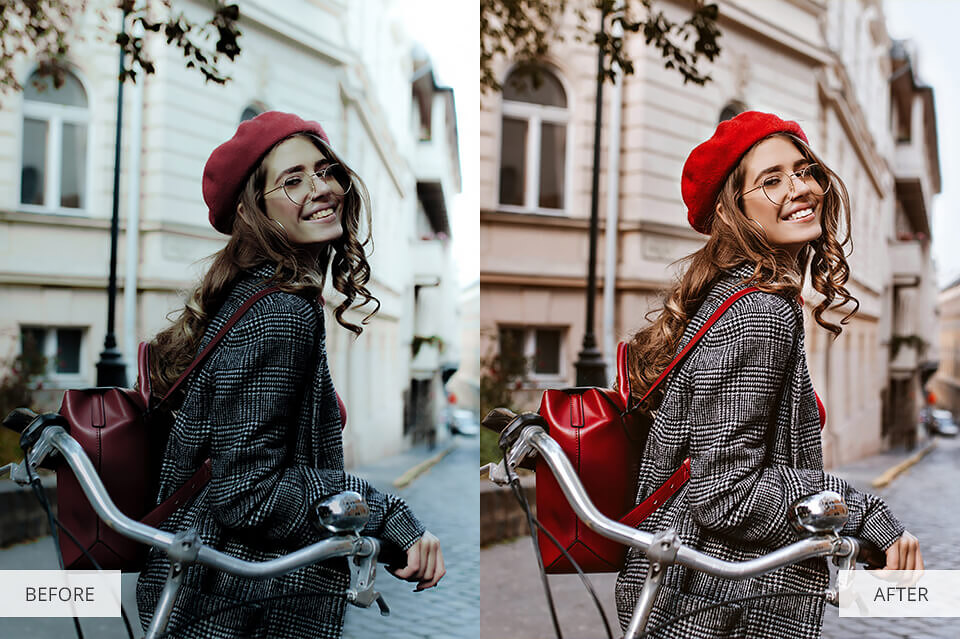 This
Free Instagram Photoshop Actions Bundle
will come in handy if you want to turn your ordinary Instagram pictures into breathtaking pieces of digital art. This set of Photoshop actions is a great option for both experienced users and beginners.
These free actions for Photoshop are very easy to use and provide awesome results. Instagram bloggers, online stores, fans of modern trends and ordinary users will appreciate this professional collection of actions.
Use this bundle to create a coherent look across all your pictures. Download these filters for Photoshop to take your pictures to a new quality level.
Free Photoshop Actions: Fantasy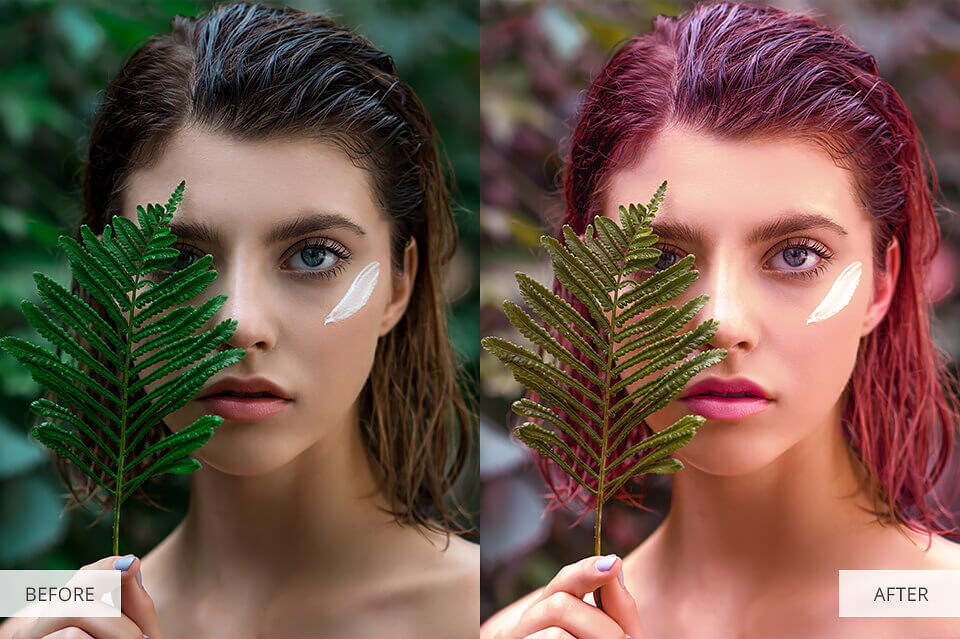 Use this
Fantasy Photoshop Action
to give your pictures a fantasy-inspired toning effect and make them shine with new colors.
These free Photoshop actions for photographers are great for those, who want to adjust colors, contrast, and brightness without spending a lot of time on photo editing. They work well with almost any image.
You can easily post your finished photo on any social network and get tons of 'Likes'. Download this bundle and let your creativity fly!
Free Photoshop Actions: Atmosphere Photoshop Action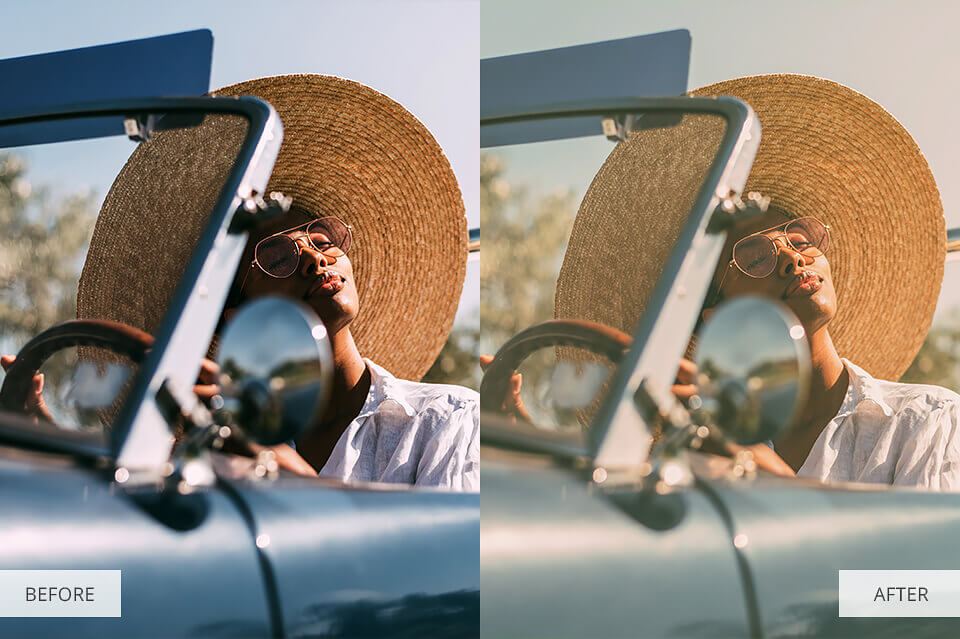 This
free Atmosphere Photoshop action
will help make you mimic the effect of stunning tonal portraits. Inspired by wild and mysterious themes, this free Photoshop actions pack is perfect for fashion and editorial photography.
Apply this action to portraits and you'll easily create professional-looking photos in several simple steps. Basic knowledge of portrait photography and Photoshop will be enough to benefit from using this amazing collection.
Free Photoshop Actions: Wedding Theme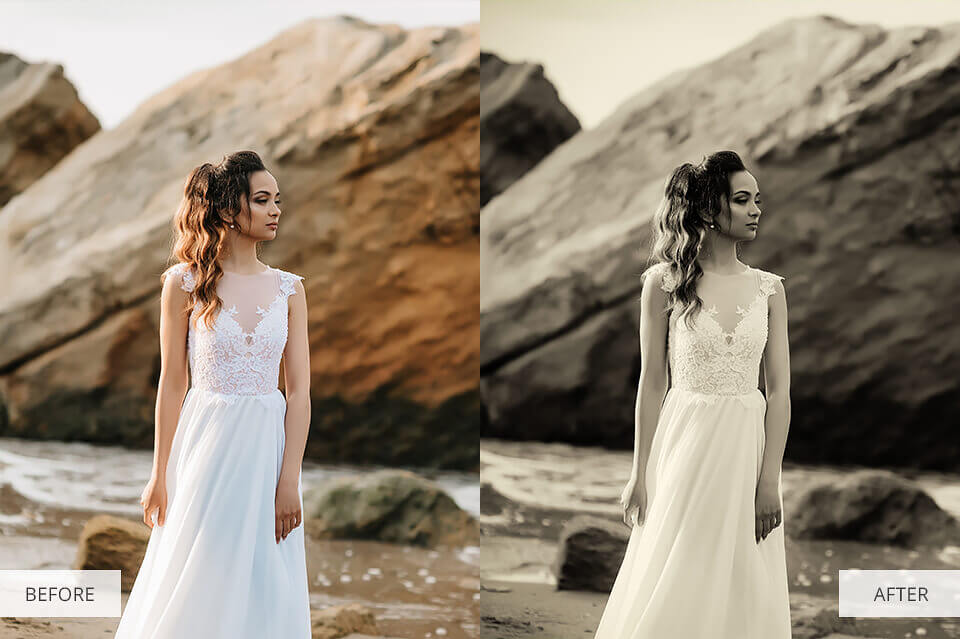 Add a special romantic atmosphere and a portion of dreaminess with this
Wedding Theme Action
. One of the main advantages of this Photoshop wedding package is that half of the actions is designed to work with portrait photos.
Using these free Photoshop actions, you can edit skin (tone, smooth wrinkles, clean pores, remove defects), eyes (change color, lighten), teeth (make them white), hair, lips and improve makeup. You can also easily perform light and color manipulations, change the style and mood of a picture.
Apply this action to one picture to make it pop or create the whole photo album in a single style.
Free Photoshop Actions: Black and White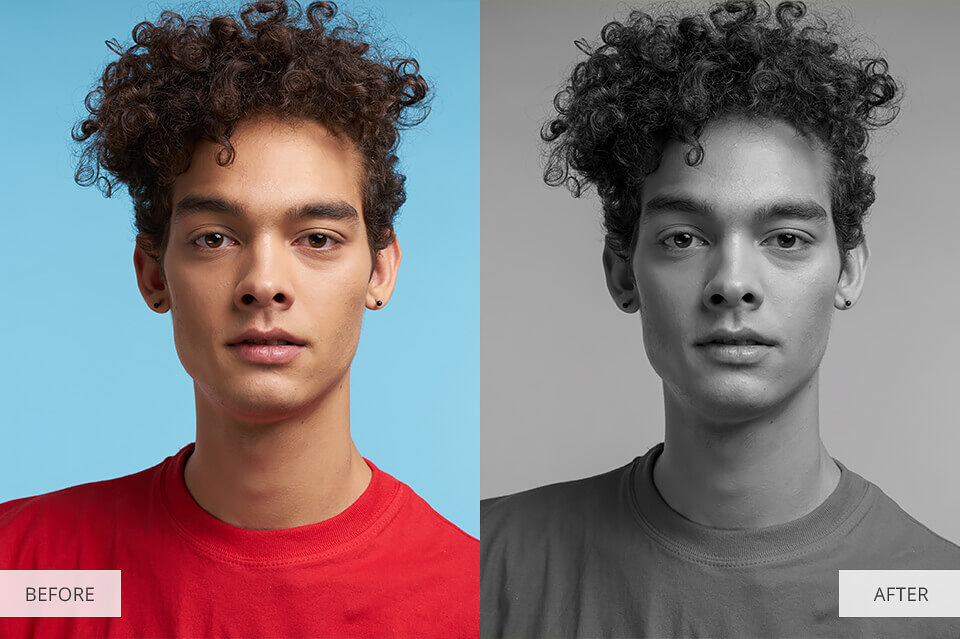 Use these Photoshop actions for free to make your photos captivating. They are indispensable if you want to create a professional-looking portfolio to interest potential clients or attract more followers on social networks.
Black White Photoshop Actions
will help perform photo editing quickly and end up with unique results. This tool boosts contrast and adds a bit of noise. You can adjust all layers according to your style.
By adding cream color, your photos will look gentle. You can paint a lighter area using a white brush with a low opacity. Such manipulation isn't obligatory but it will significantly improve your picture.
Free Photoshop Actions: HDR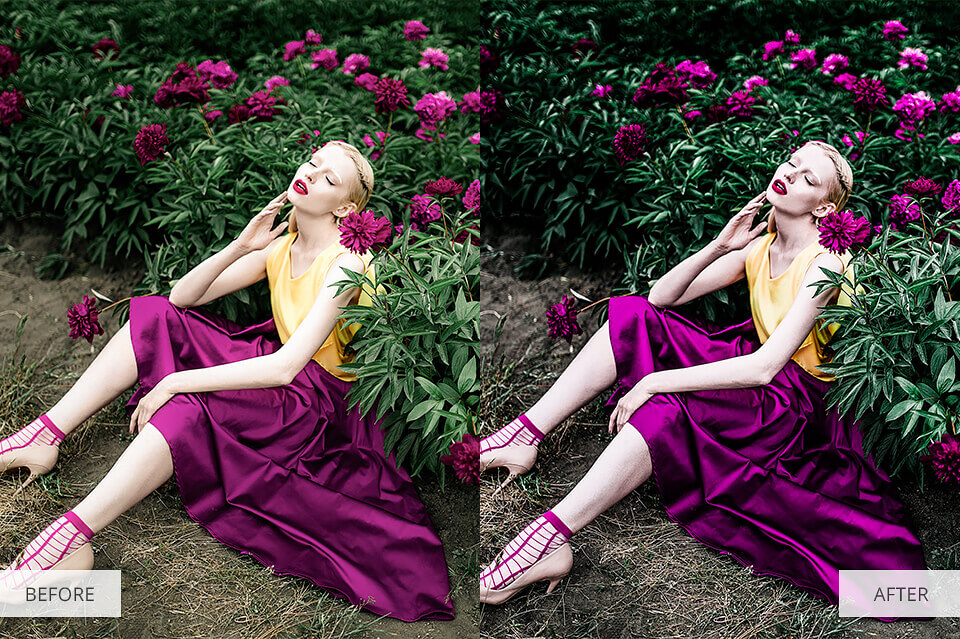 These
HDR Photoshop Actions
are great for landscape images. They can make a picture more eye-pleasing in a quick way. These actions will come in handy for both professional landscape photographers, amateur shooters, and travelers. Take advantage of these HDR plug-ins to highlight the beauty of nature in every season.
With these free Photoshop actions for photographers, you can adjust shadows and colors, increase brightness of the sky and give landscape shots and HDR effect. These actions are suitable for various types of landscape images including panoramic, travel, astronomical, water, urban, street and others.
Free Photoshop Actions: Pale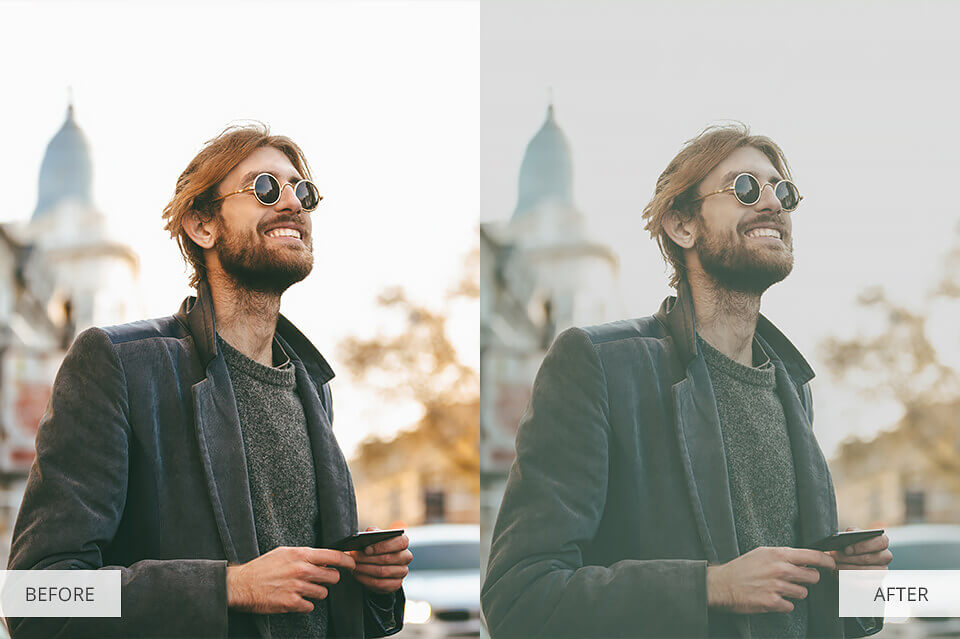 Using
Pale Photoshop Actions
is a great opportunity to diversify your photo editing arsenal and give your pictures the classic cinematic look. This filter will add a specific mood and atmosphere to photos, blurring tones and bringing washed-out shades.
Make your photos look like images from the 80s. This kind of free Photoshop filters is great for professional photographers. Enjoy non-destructive image editing on both Mac and Windows computers.
Free Photoshop Actions: Matte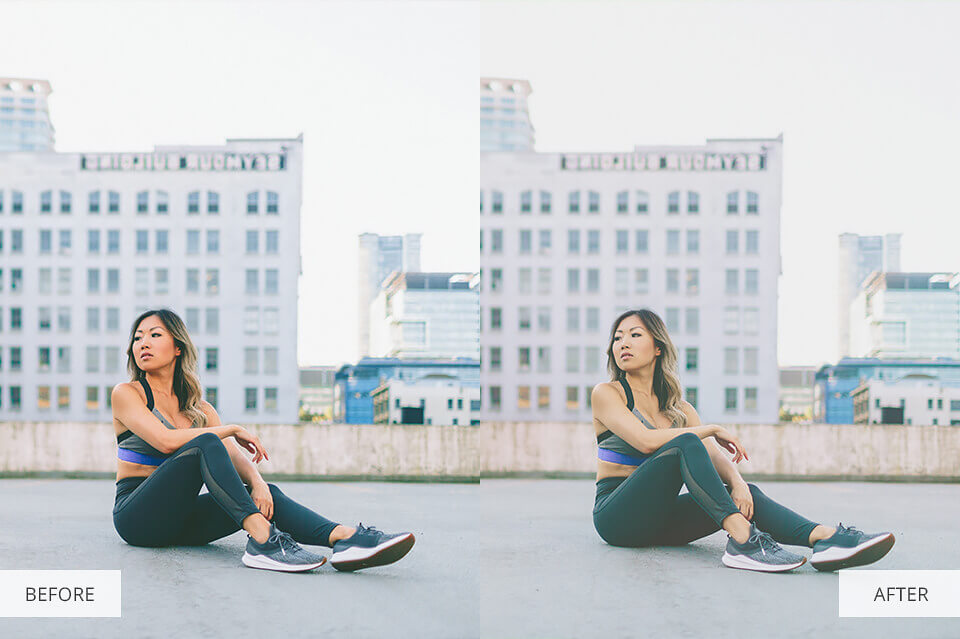 Apply this
Matte Photoshop Action
to give your photographs a delicate matte look. It makes pictures tenderer and brings a romantic atmosphere.
Besides, you can get stunning caramel shades and develop a unique photo editing style! Use this tool to enhance your close-up portraits. This free Photoshop action with the vintage effect is pretty universal. It is compatible with a wide range of photography genres including wedding images, photos of pregnant women, family portraits, as well as spring couple pictures taken outdoors.
Using this action doesn't require any special skills. Basic Photoshop knowledge will be enough to give your photos a trendy matte effect. For the best results, we recommend combining several actions