The Gomma Photography Grant is a grant contest tailored to fund and support photographers, both emerging and established, working among various genre. Started in 2014, Gomma Grant has quickly obtained a reputation of being ethical and quality-focused, with an eye to spot fresh talents and encouraging those already in the spotlight. In addition to receiving cash grants the winning and shortlisted photographers can enjoy a huge amount of international exposure. Photographers that are recognized through the Gomma Grant are known to have evolved their career to a higher level, both professionally and artistically.
The shortlisted photographers for the 2019 Gomma Photography Grant were:
Agata Kalinowska, Aleksei Kazantsev, Bastien Deschamps, Bowei Yang, Camillo Pasquarelli, Ciro Battiloro, Clár Tillekens, Demetris Koilalous, Emil Gataullin, Emily Graham, Federico Vespignani, Francesco Bellina, Giuseppe Andretta, Iacopo Pasqui, Ingmar Nolting, Jair lanes, Janne Körkkö, Jean-Marc Caimi & Valentina Piccinni, Jef Van den Bossche, Jonas Folkeson, Juan Orrantia, Karoline Schneider, Laura Pannack, Lily Zoumpouli, Lucia Sekerková, Mark Forbes, Miguel Brusch, Mischa Christen, Nicola Zolin, Oskar Alvarado, Osnowycz Aude, Rafael Heygster, Rebecca Moseman, Riel Sturchio, Sabiha Çimen, Sergey Parshukov, Sergio Dominguez, Simon Johansson, Stefano Morelli, Tamara Eckhardt, Toby Binder and Visvaldas Morkevicius.
Here are the results of the 2019 Gomma Photography Grant.
First Prize Winner
Rafael Heygster: I died 22 times
In this photographic work, I show and question the way our society deals with warfare outside real battlefields. War does not only manifest itself as a military conflict on battlefields with clear frontlines, it also appears more abstractly in our society in various places. My work deals with the question Where does war begin?.

It combines motifs in different of different scenarios. Pictures of arms fairs are combined with photos of airsoft and military marches. All scenarios shown have one thing in common: no one dies. War is staged as something entertaining and at the same time harmless - and thereby experienced as a consumable event.
- RH
Rafael Heygster's Website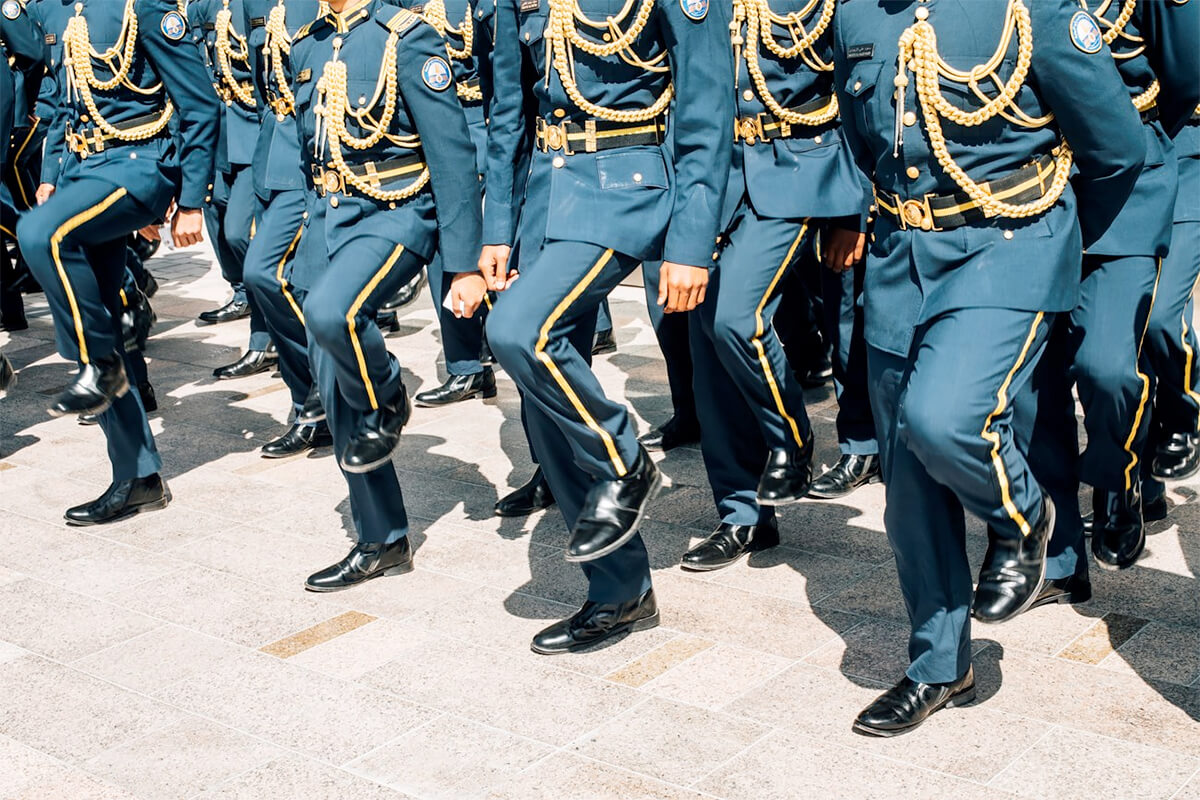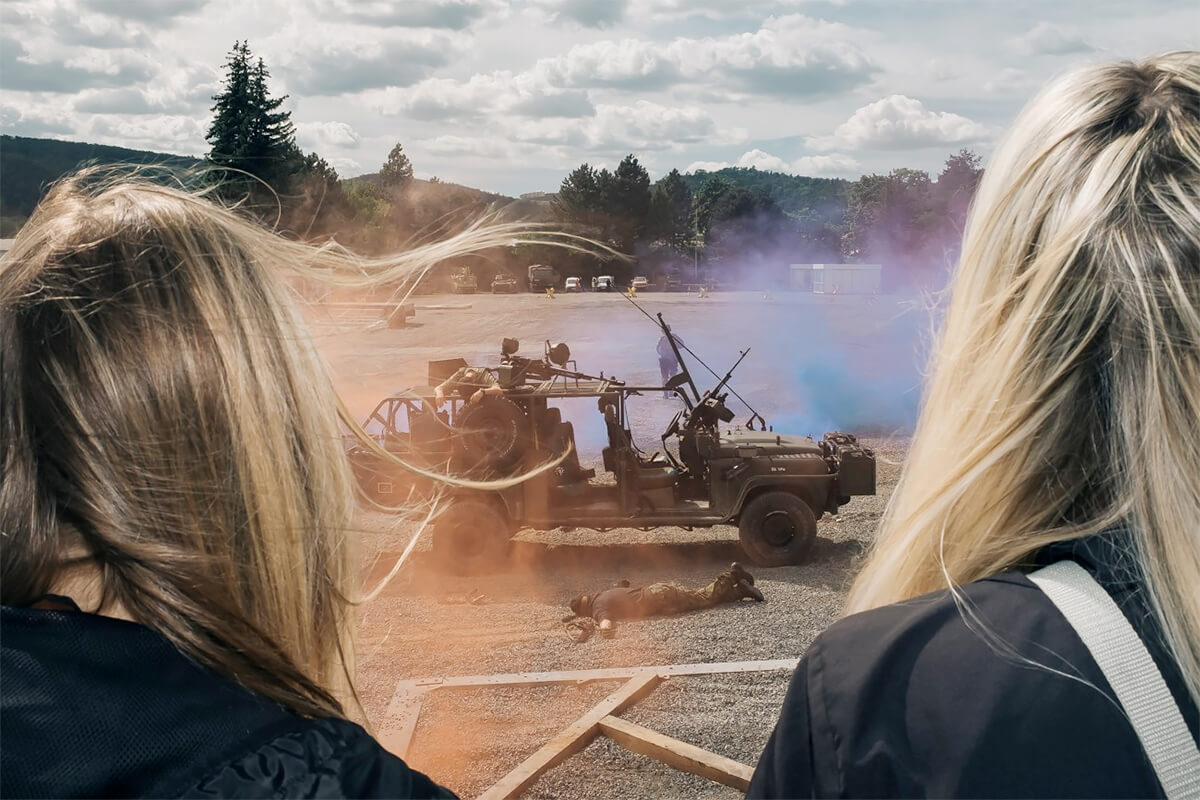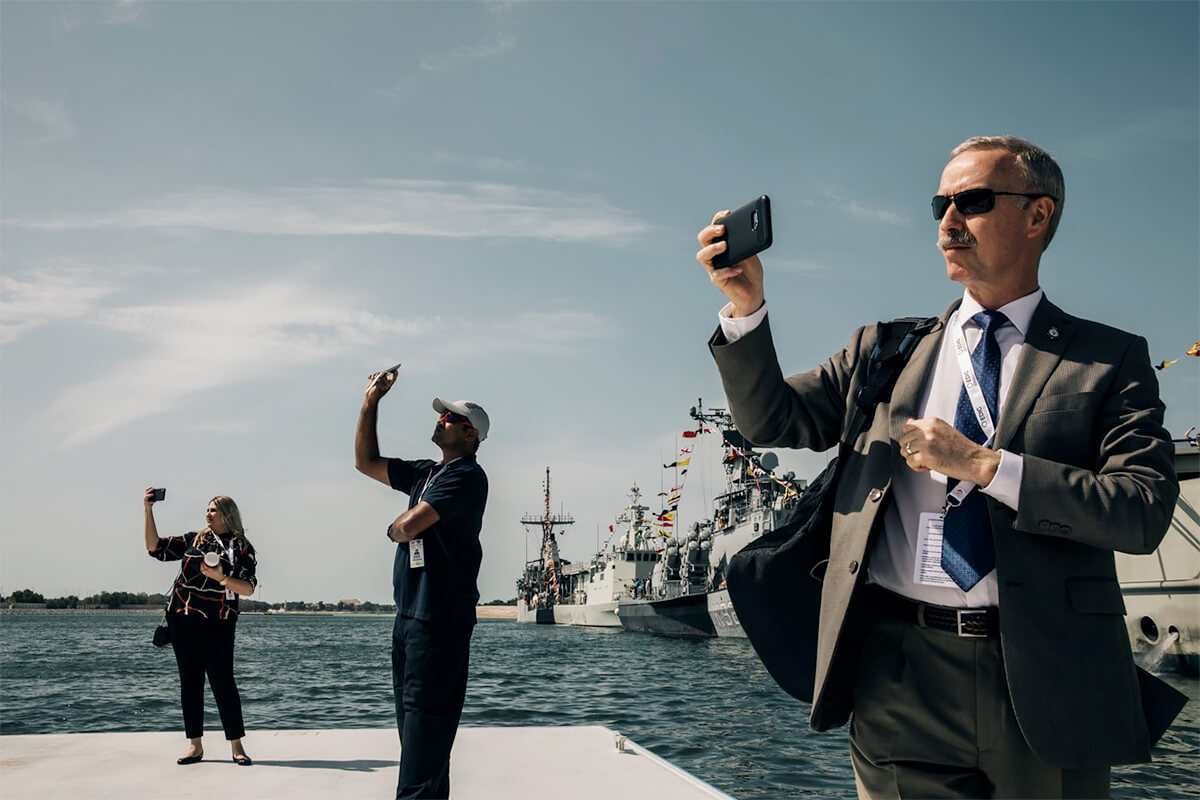 Second Prize Winner
Toby Binder: Wee Muckers - Youth of Belfast
If I had been born at the top of my street, behind the corrugated-iron border, I would have been British. Incredible to think. My whole idea of myself, the attachments made to a culture, heritage, religion, nationalism and politics are all an accident of birth. I was one street away from being born my 'enemy'«. Paul McVeigh, Belfast-born writer.

Photographer Toby Binder has been documenting the daily life of teenagers in British working-class communities for more than a decade. After the Brexit referendum he focussed his work on Belfast in Northern Ireland. There is a serious concern that Brexit will threaten the Peace Agreement of 1998 that ended the armed conflict between Protestant Unionists and Catholic Nationalists who live in homogeneous neighborhoods that are divided by walls till today..
-TB
Toby Binder's Website
All about Toby Binder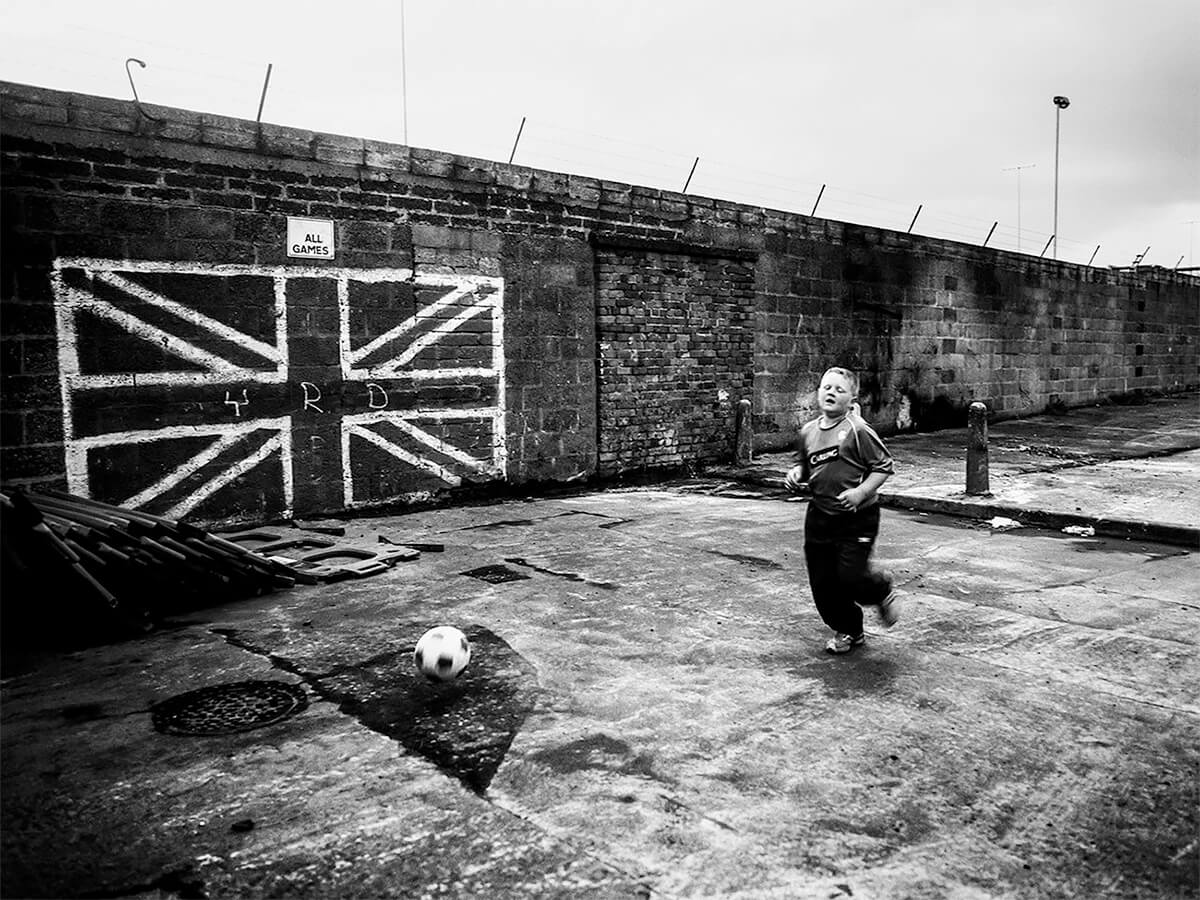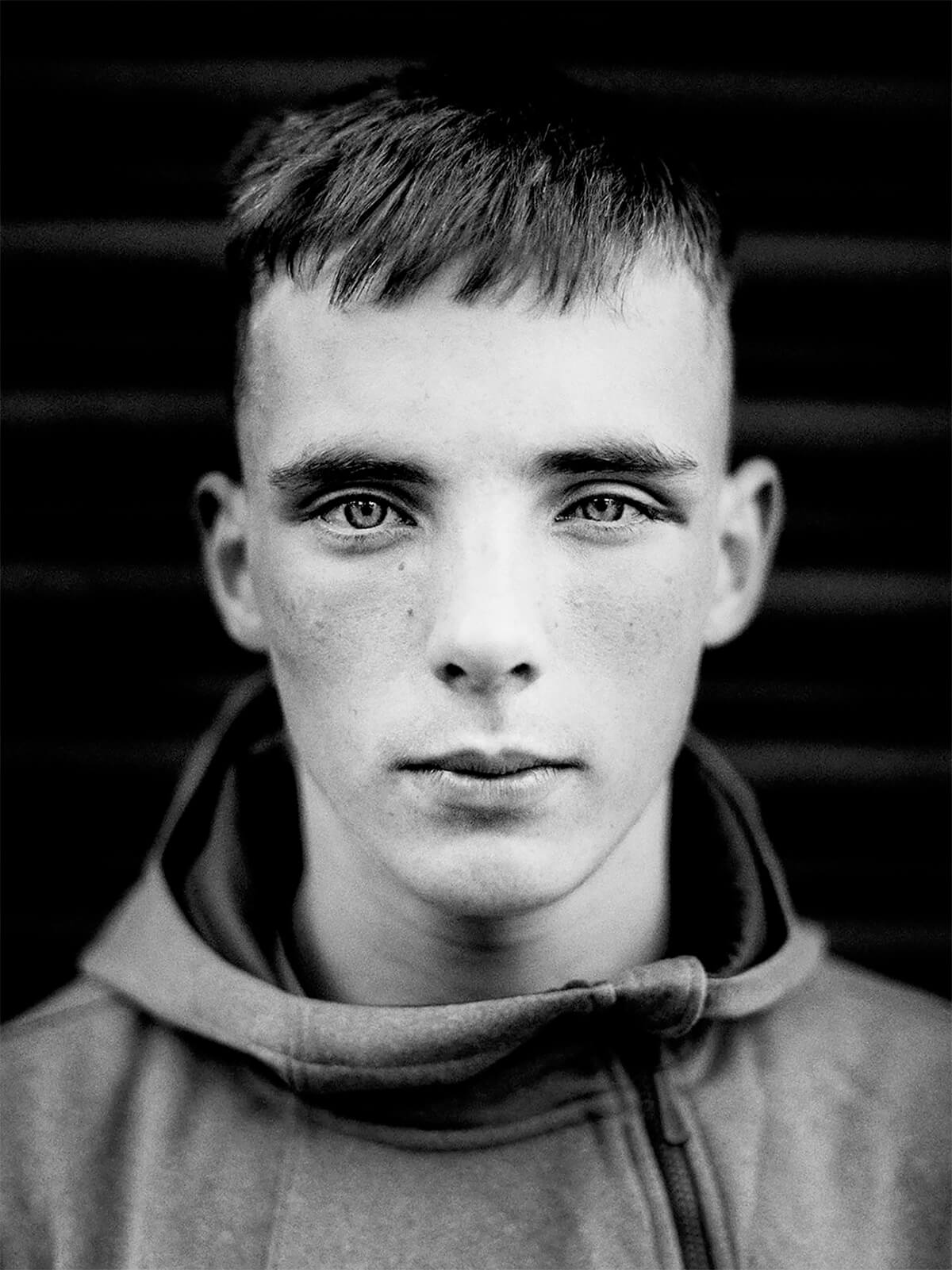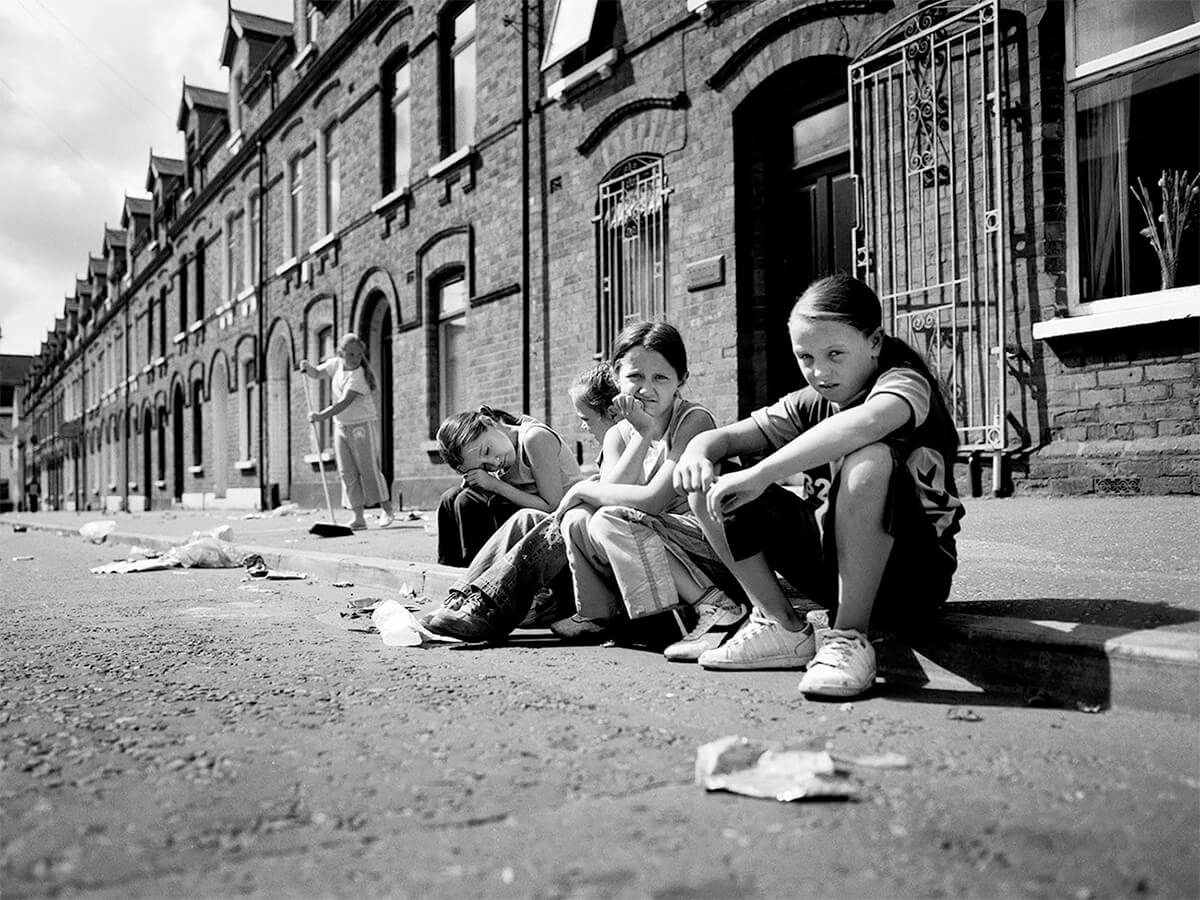 Third Prize Winner
Miguel Brusch: Black Pool
Blackpool on England's northwest coast is one of the most popular seaside resorts in the UK. But despite an increasing number of tourists, the town's economic and social situation is precarious: Hundreds of hotels are in a state of decay, the unemployment and drug abuse rates are among the highest in Great Britain. Still, the town is presenting itself as a place of joy where tourists and locals may escape the reality of everyday life.

The Black Pool (2017 - 2018) is a work about the thin line between monotony and distraction, between illusion and disillusion..
- MB
Miguel Brusch's Website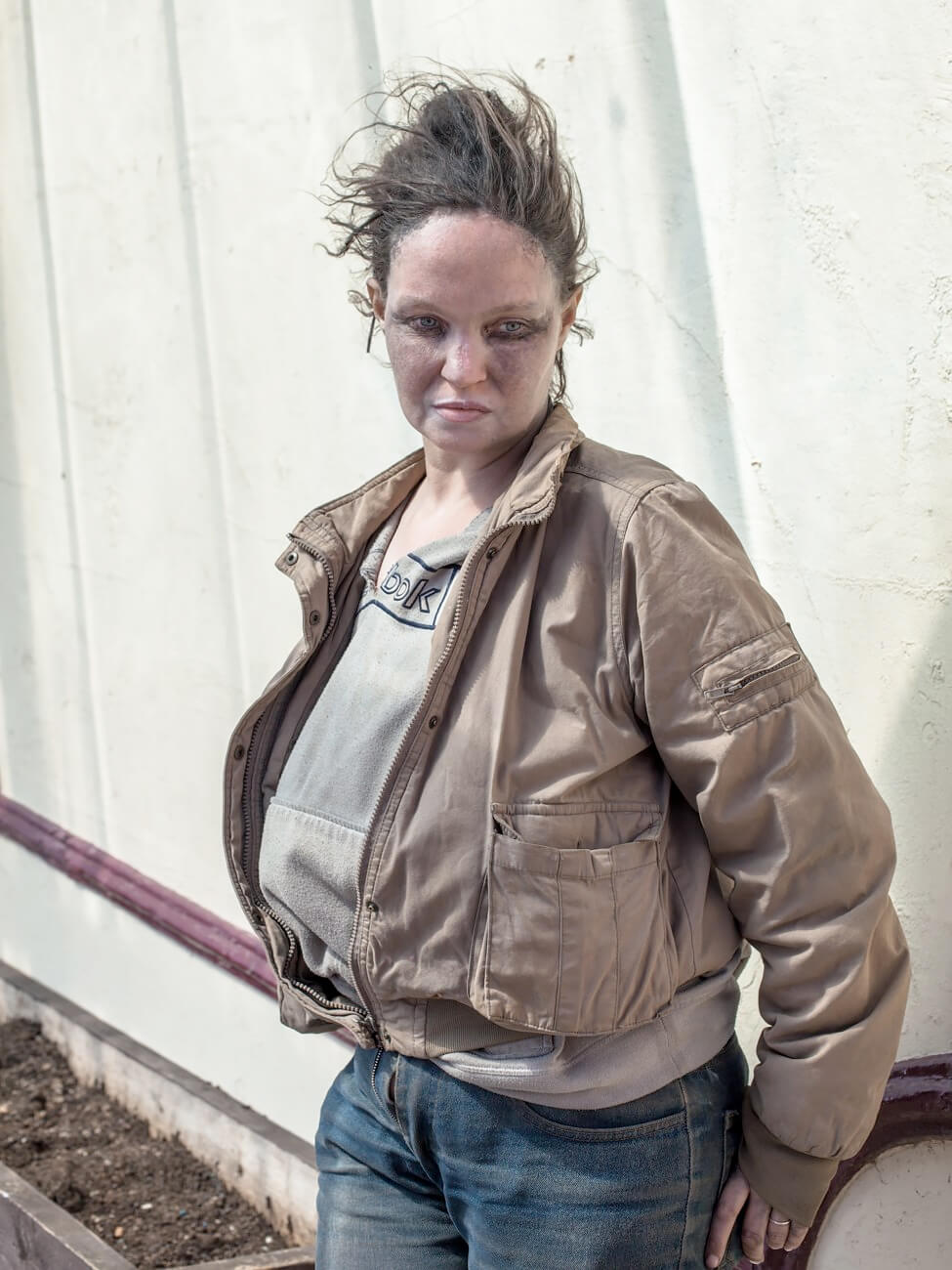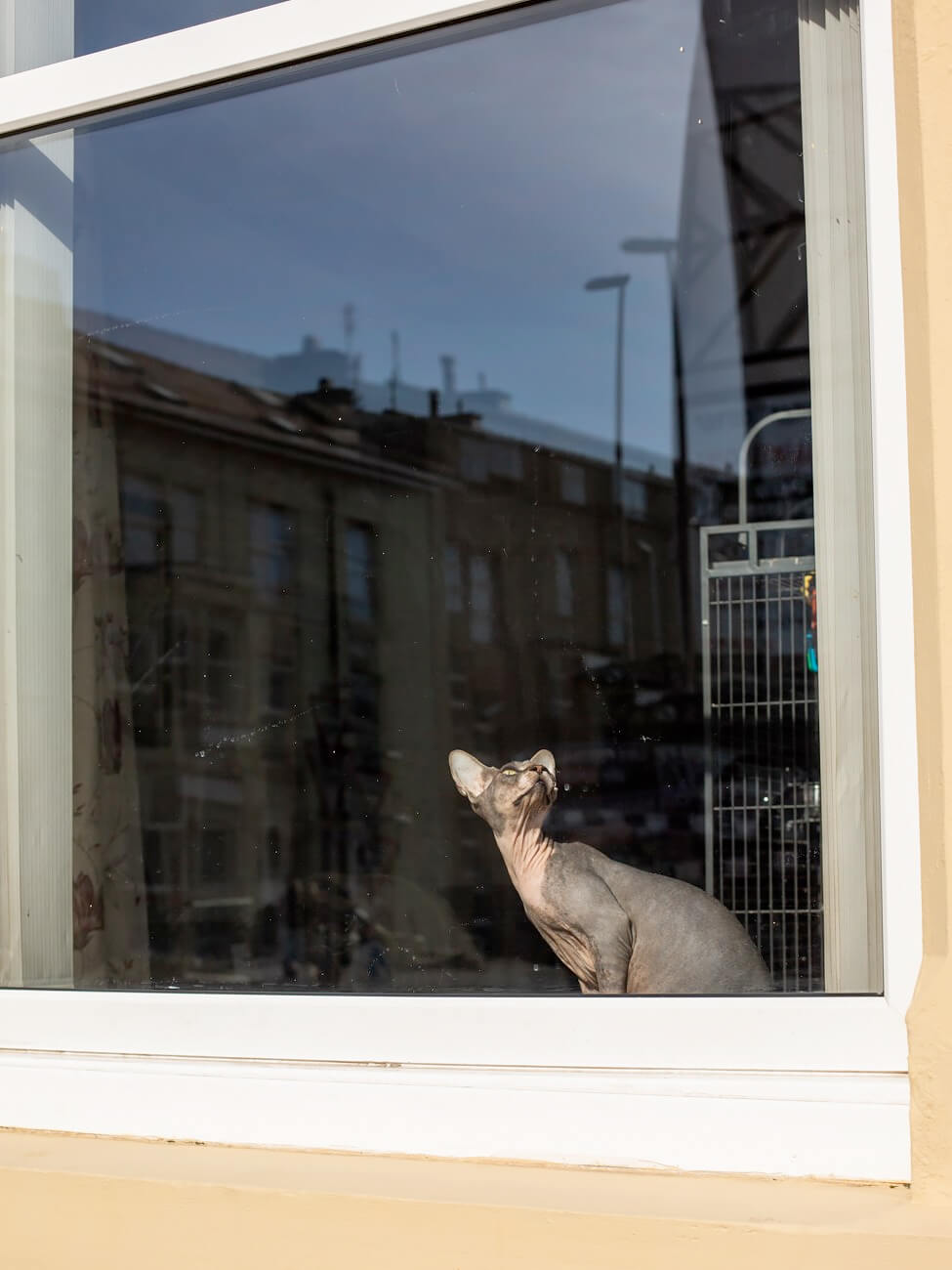 Honorable Mentions
Sabiha Cimen: KKK (Quran School for Girls)
KKK is a series of medium format portraits shot in conservative Qur'an schools for young girls in three cities in Turkey. It shows the daily lives of the girls and their hidden emotions trying to memorize the sacred texts, while still retaining the humble dreams of any young woman their age.

When l was fourteen years old l also attended these boarding courses with my twin sister. With these portraits, my hope is to shed light and insight into the hearts and minds of these young girls.
- SC
Jean-Marc Caimi, Valentina Piccinni: Güle Güle
Güle Güle (goodbye) is the third chapter of a long term project about cities in transition. Documenting the profound changes happening in Istanbul we triggered multiple relationships with people and places, to penetrate the complexity of the city and its unstable nature. Gentrification, marginalization of the poorer classes, discrimination of homosexuality, massive migration of Syrian refugees, Kurdish community issue: these are some of the realities behind the subjects portrayed. While still following a documentary approach we decided to leave on the background the informative content of the images to foster the immediacy of the pictures and an open ended narrative..
- Caimi & Piccinni
Jean-Marc Caimi, Valentina Piccinni's Website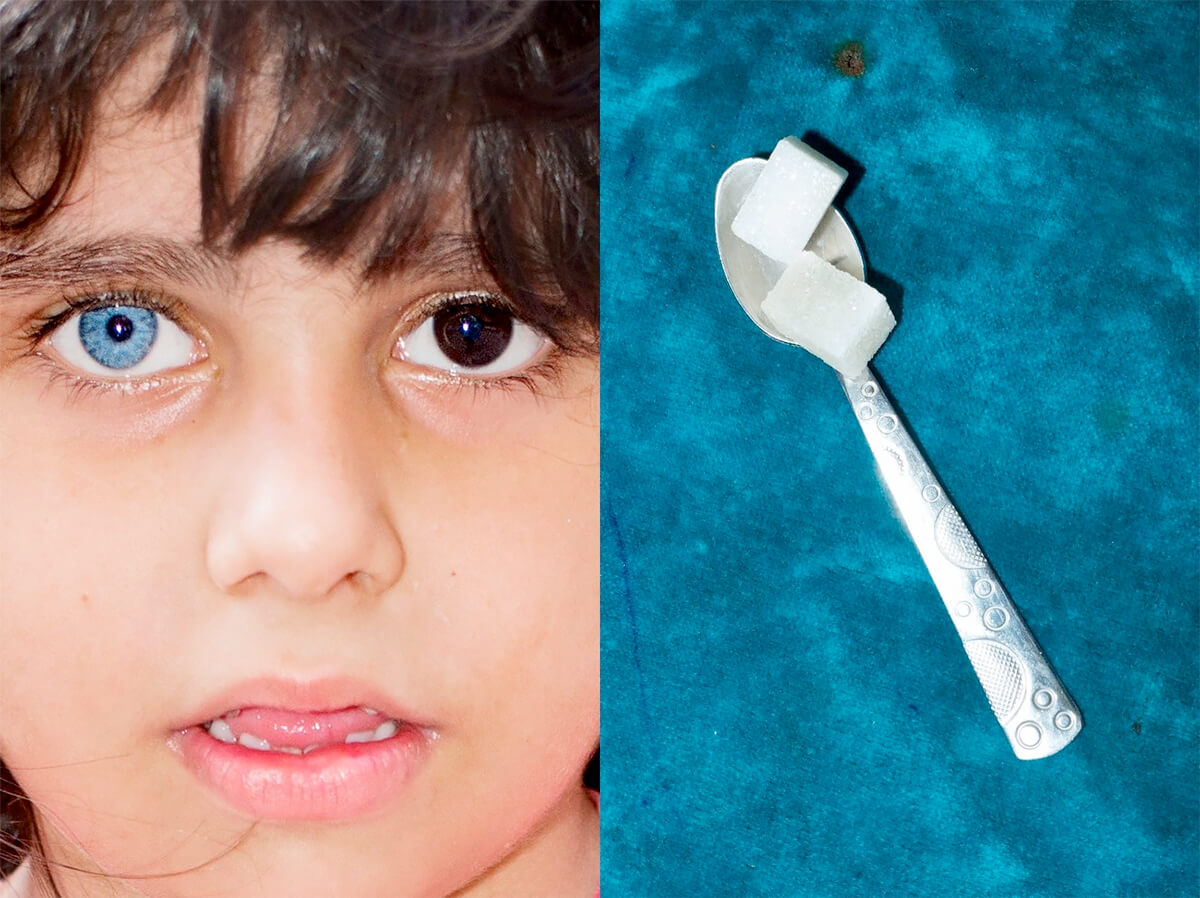 © Jean-Marc Caimi, Valentina Piccinni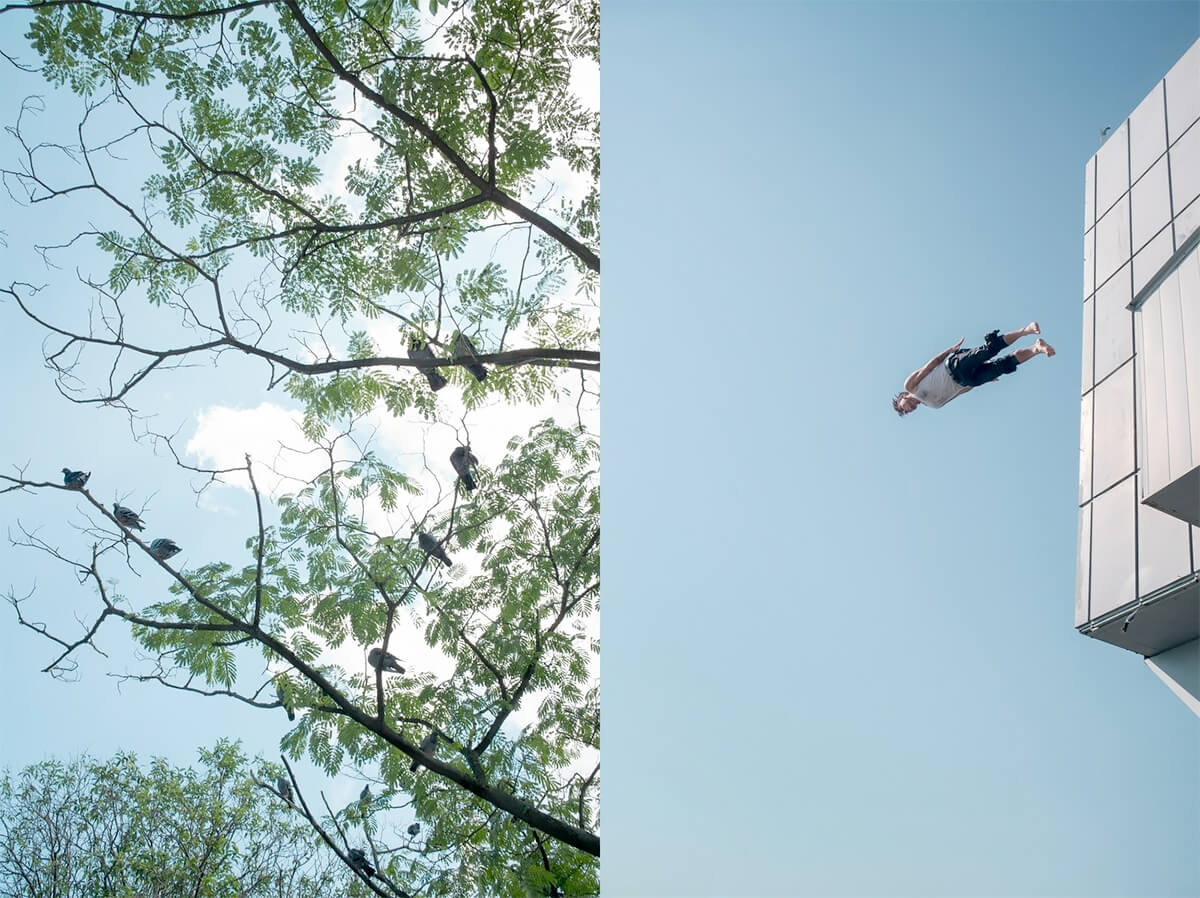 © Jean-Marc Caimi, Valentina Piccinni
Lily Zoumpouli: Selinophilia
Selenophilia is the term for people who have an intense attraction to the moon... The word selini comes from the greek word σελήνη which means full moon.

My work's theme is self-documentation. I photograph my life, the environment I am in and the people I share it with at certain times when I feel that this moment needs to be captured. There are also cases where I stage a photograph in order to portray what I need to express at that time of my life. I find interest in self-portraits and depicting situations that I share with others.

In order for me to photograph something or someone, there has to be a sense of connection. Creating an atmosphere between them and me so that the final outcome will display parts of us. A mix of selves into one image. The element of nude in the photographs is very intense. Considering the body as well as the soul, I believe that when people are exposing their naked body in my pictures, they are exposing an inner part of themselves. Returning to an innocence where we feel comfortable of displaying a self and its own shadows as something natural. I always tend to interpret personal feelings by depicting non-human subjects. I generally photograph anything that intrigues me. Wether it is a place, an object, an animal or a person. Through this body of work I aim to capture moments of self -exploration. Anthropology, psychology, poetry, symbolism, intimacy and memories, all these are subjects that this project examines. As well as , people' s relations with themselves, with others, with the environments surrounding them and with notions such as time ,change, death and life. These are the matters that my photographs aim to capture. This series was made in various places including London, Brighton United Kingdom, Denmark and Greece.
- Caimi & Piccinni
Lily Zoumpouli's Website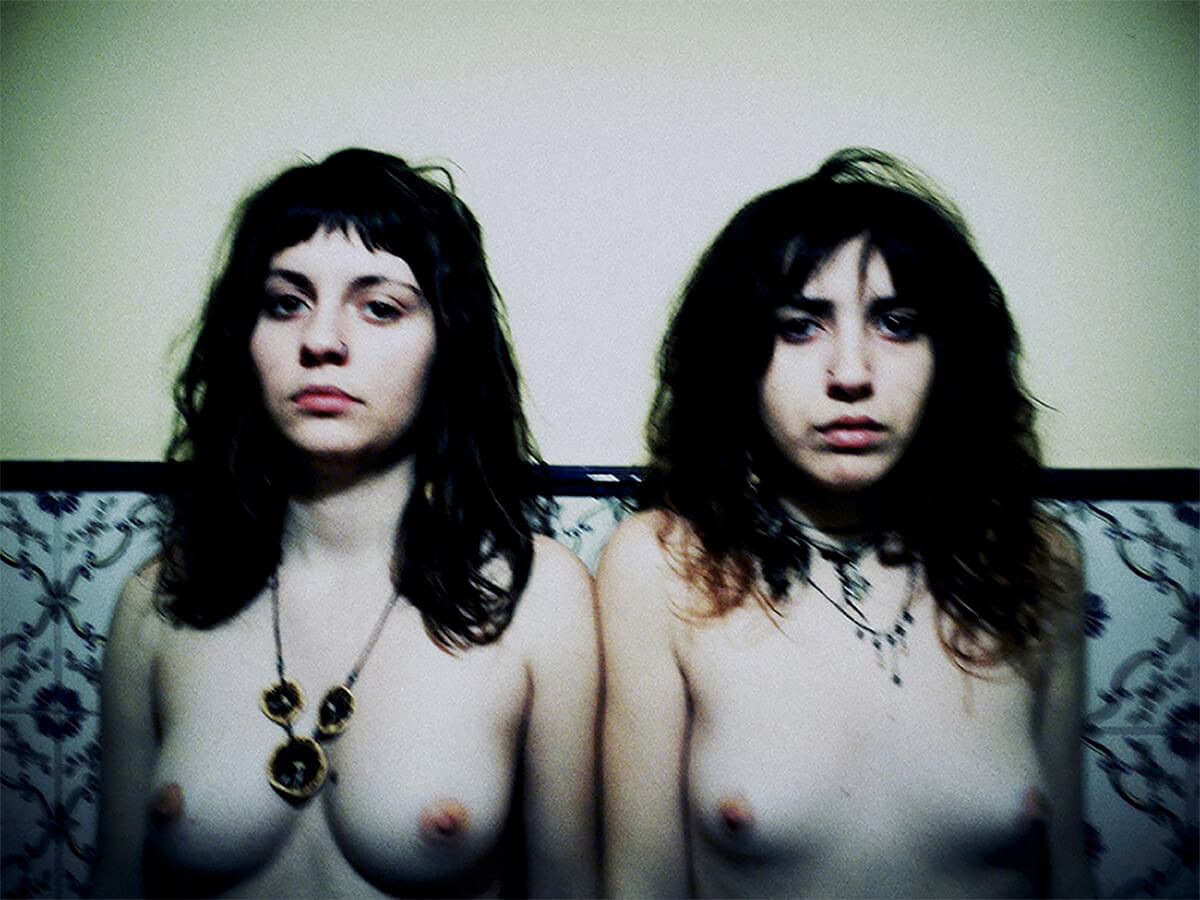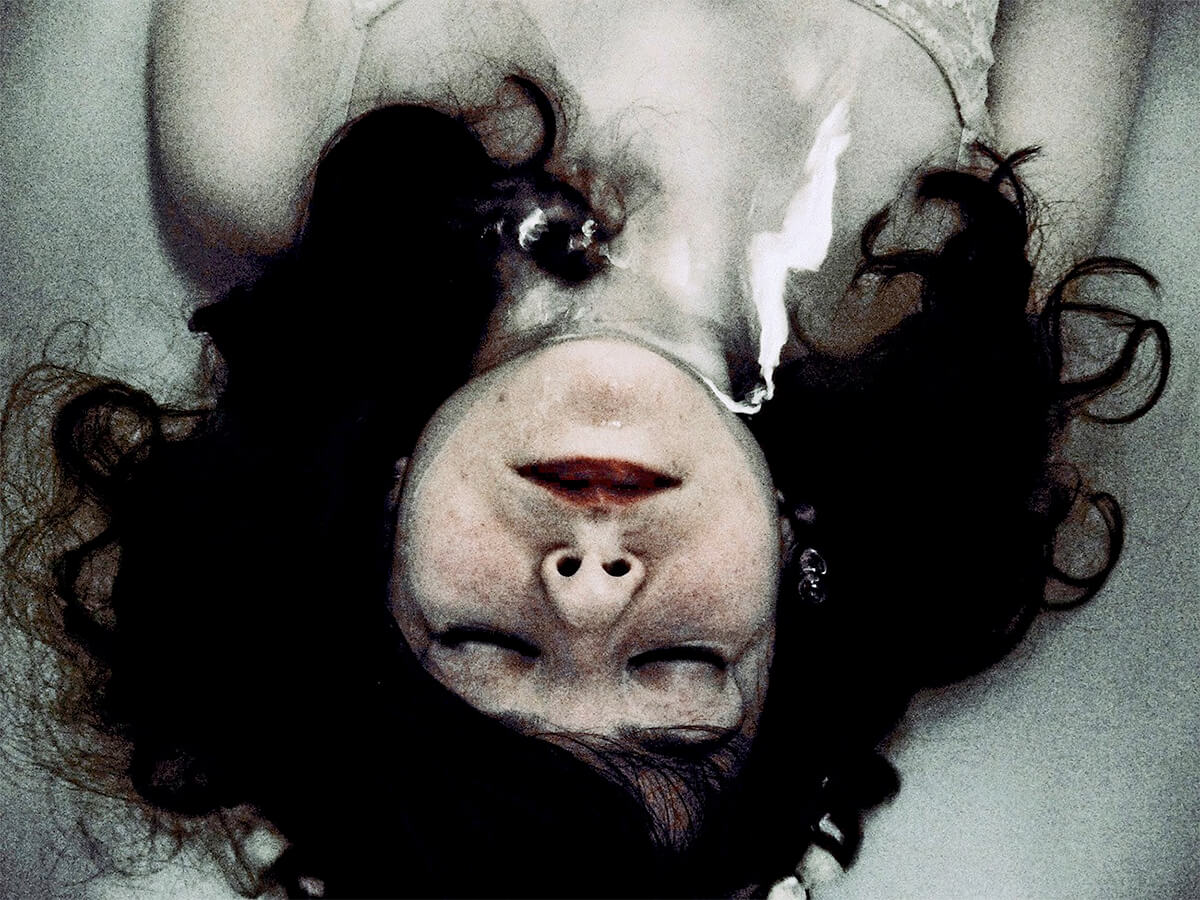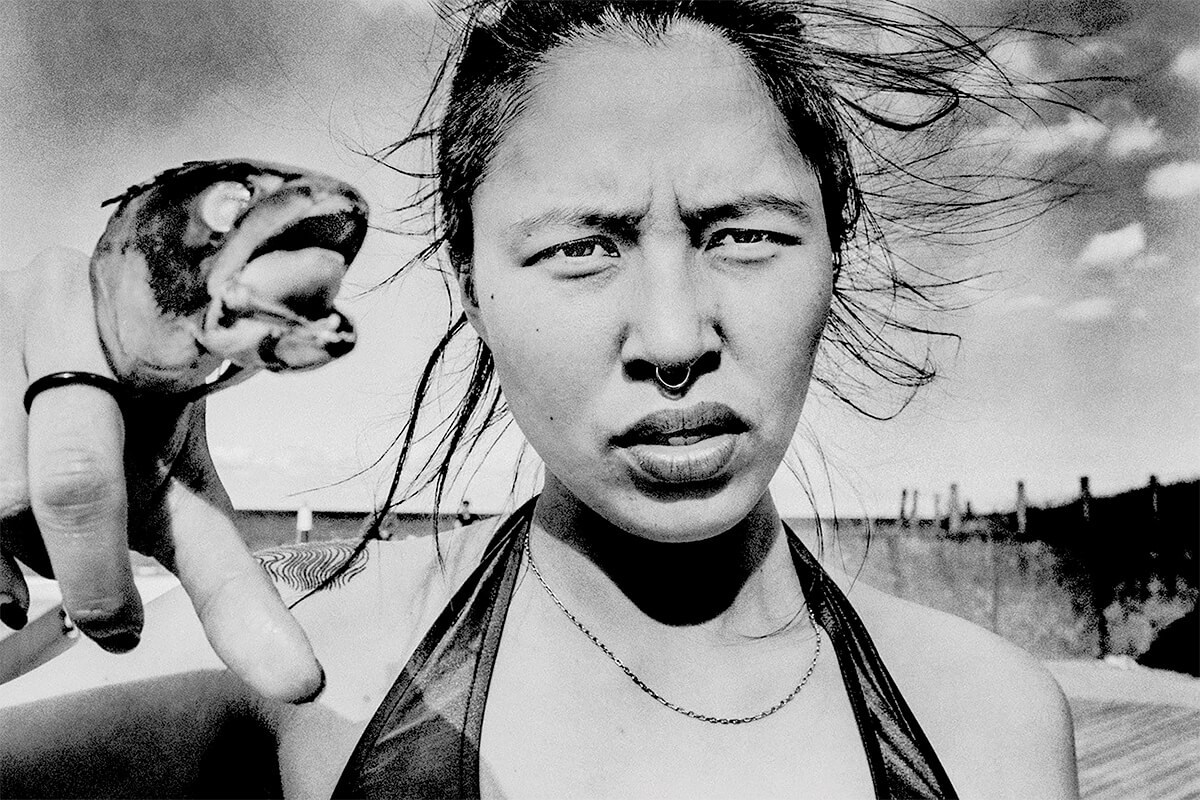 Gomma Prix Award
Visvaldas Morkevicius: Portraitzine. Issue Remigijus
Portraitzine as a collection of journeys. A journey is understood as a metaphor that gives a base for this project, defined by such parameters as a choice of a destination (a photographic subject), documentation of displacement (a photographe), and a curated collection of entries (a publication). It aims to relay the experience of undiscovered, often exotic environments and their denizens. Meticulously looking for details that could outline their identities, the research glances over the quotidian surroundings and gazes at postures that characters take in front of the camera: an artificial observer put in between the photographer and his subject. The photographer, by no means assumed as being in a superior position, accepts the role of a tourist who collects memorabilia and ephemera through observation. In Portraitzine, these 'souvenirs' speak not about a country or a city, but about people, their living and creative environments and their daily. Thus the focus point considers the person in a photographic frame altogether with his / her environs, emotional condition, personal qualities and temper, some of which have yet to be deciphered. The route is planned carefully, or happens by an accident like an irresistible 'last minute' call.
- VM
Visvaldas Morkevicius's Website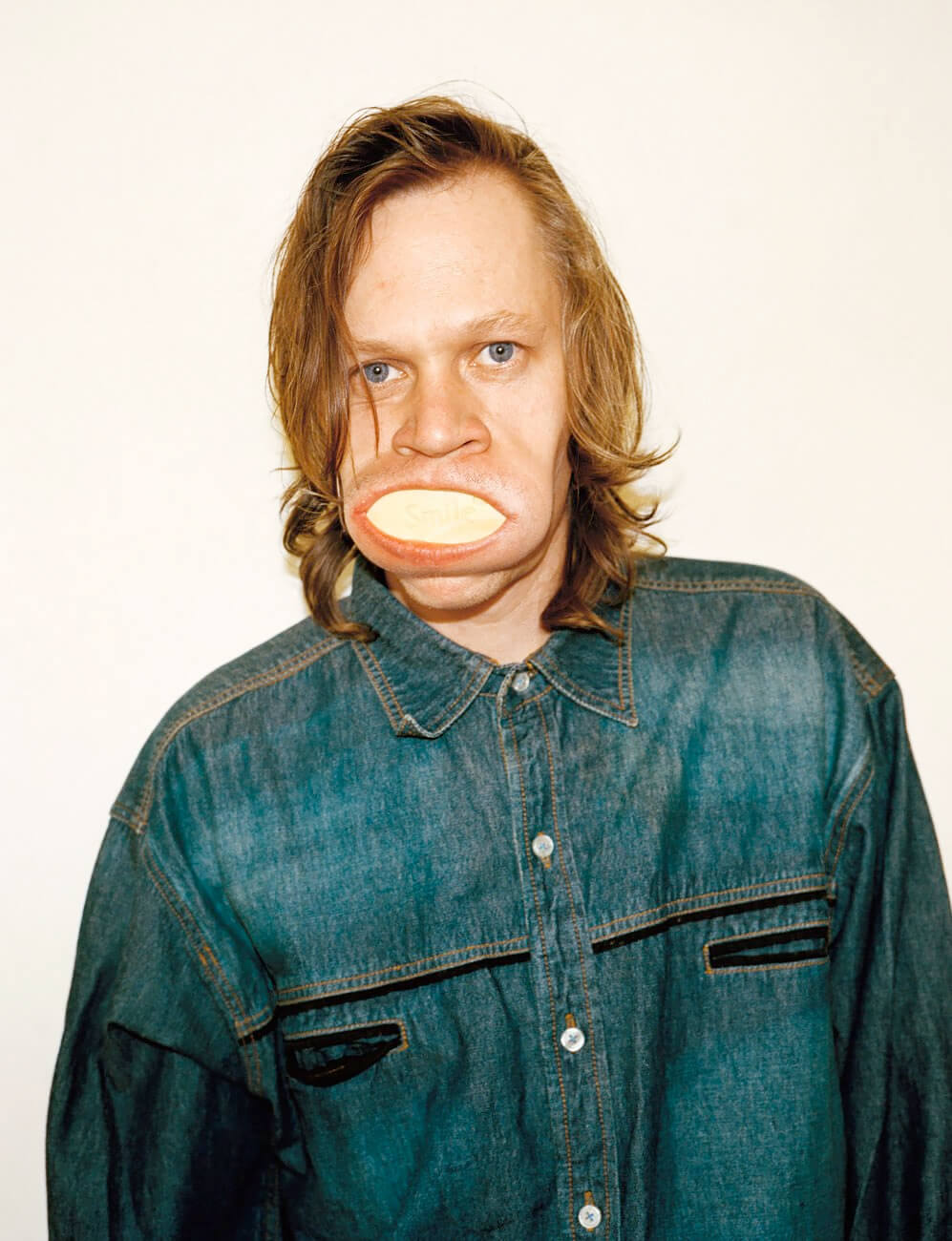 Gomma Grant Categories Winners
Best Color Documentary work: Janne Körkkö, Night River
We need to understand where we are and how we got here. Once we are clear on these issues we can move forward... (Thomas Berry) Rivers have river rights as well as humans have human rights. People, communities, environments, and nature have deep interrelated connection. A connection that is more complex than an ownership of land, a fishing permit, a cottage on the riverside, or a beautiful sundown on the opposite shore of the river.

The name of the river in these photos is Iijoki. The name comes from an ancient word of Sami ('iddja', 'ijje'), which means 'night'. So, the name of this river is Night. Night-River flows through Yli-Ii, the riverside village, which belongs now to bigger city of Oulu. It means that there are no public services any more. The village is disappearing.

Night-River is full of songs of memories, and its riverbanks are full of people with these memories. Some of them are sacred, silenced, or even untold. Usually it seems that nobody wants to remember the song of the unforgotten village - and the blocked river. But some of the songs are still alive, or they are waking up through the people, who are starting to re-member the song of the wild, free-flowing river.

The landscape of the village, and the diversity and ecology of native nature, changed totally during the 1960s, when the river was dammed - and there were built many hydroelectric power-plants in it. The damming of the river was one of the biggest eco catastrophes in the area of North Finland. But it was also catastrophic for the whole society of the village and its families in many - maybe still unidentified and unconscious - ways. Nowadays the eco catastrophes is still going strong - in clearcutting and swamp ditching. But the second longest river in Finland - with its 150 rapids - is still alive under all the constructions, destructions of riverbeds, and hydroelectric dams. It lives also in peoples' minds and bodies, in their eyes and destinies, and maybe in their most hidden memories. It is singing its unique song.
- JK
Janne Körkkö's Website
All about Janne Körkkö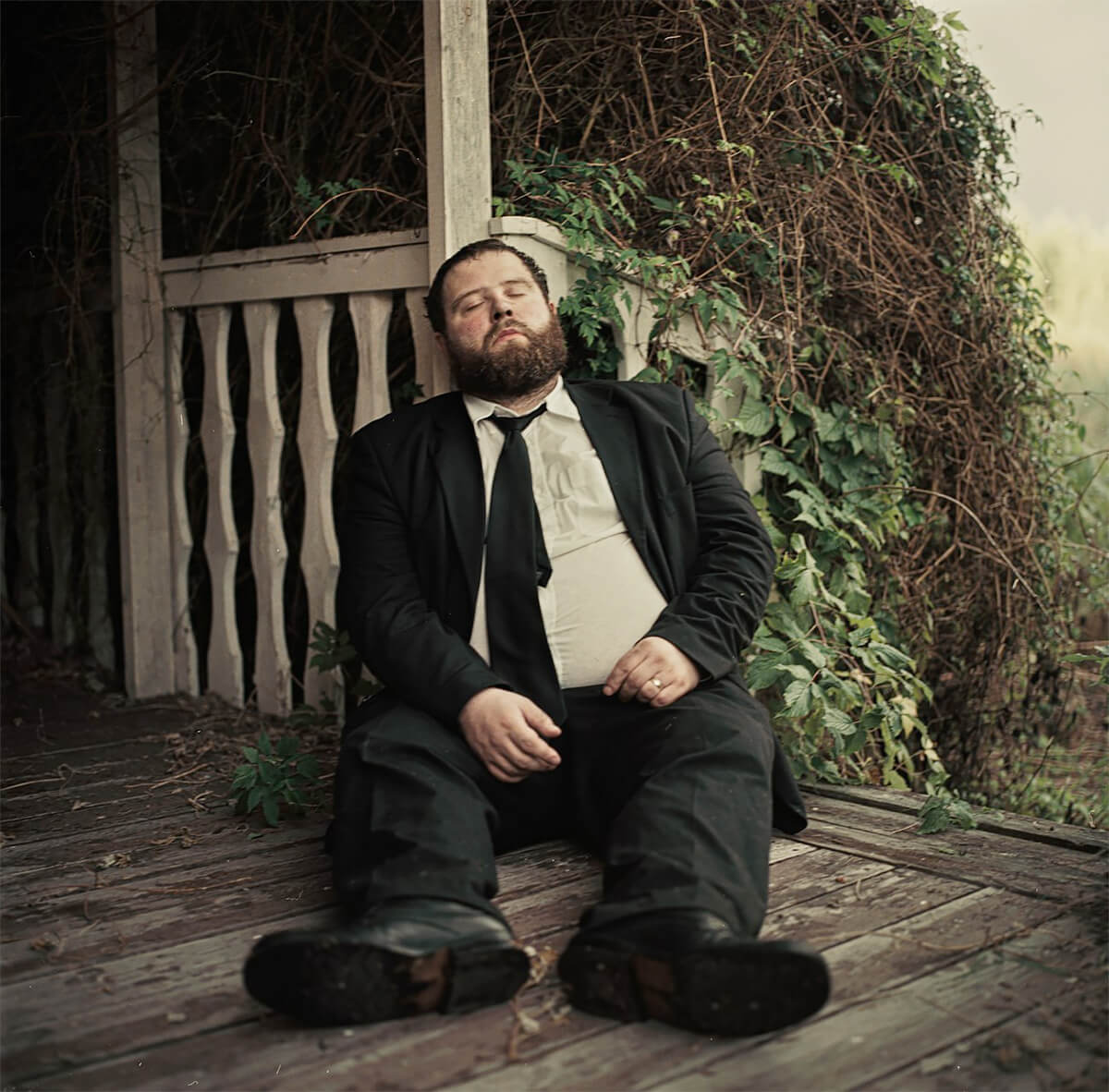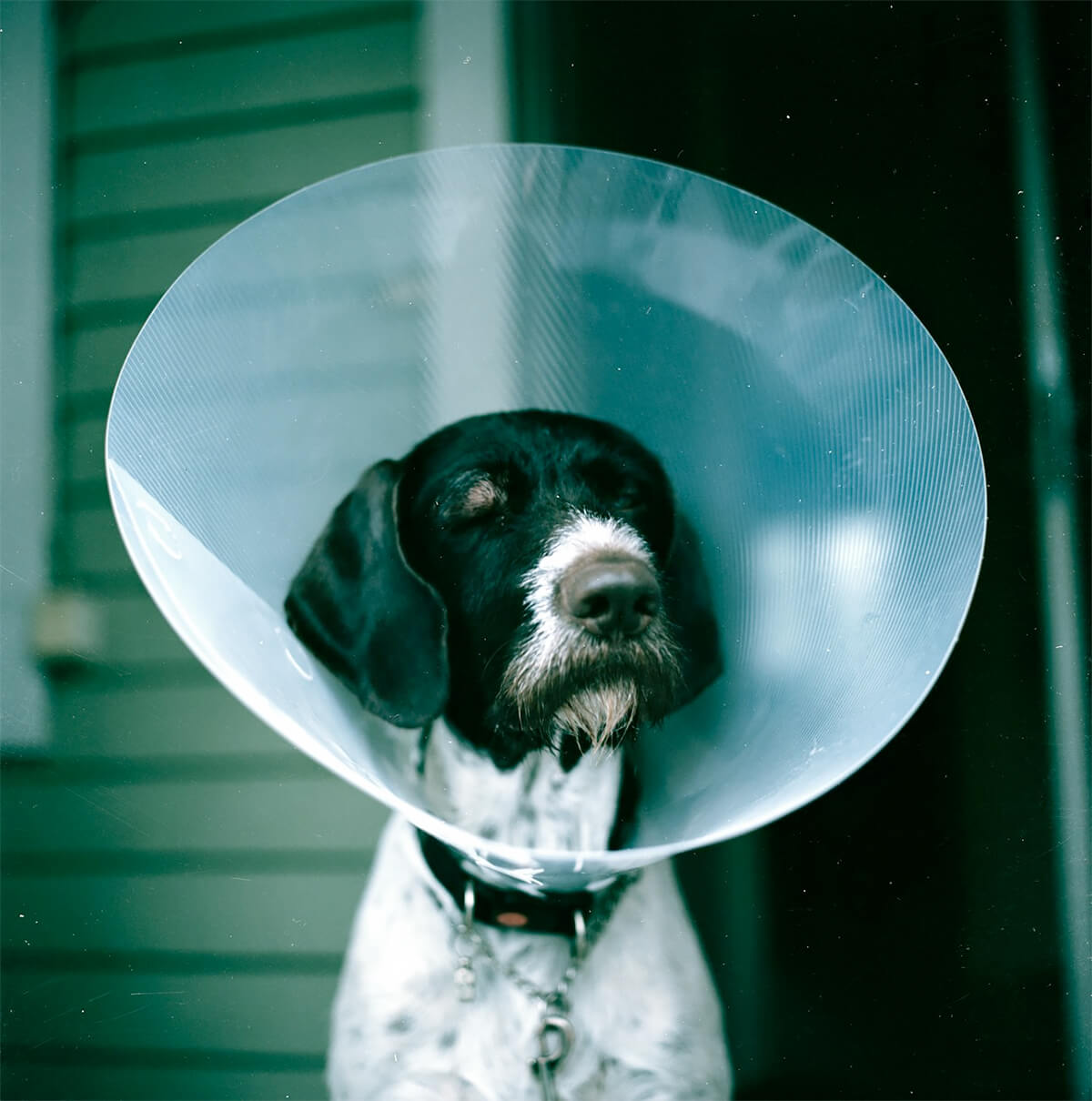 Best Black & White Documentary Work: Rebecca Moseman. The Irish Travelers
The Irish Travelers are an insular ethnic group that has lived on the fringes of mainstream Irish society for centuries. They live an itnerant lifestyle, with long traditons and gender-based roles that have been passed down from generaton to generaton. Sons commonly take over jobs or enter trades their fathers and grandfathers have practced for hundreds of years. Daughters are encouraged to marry early, and families with eight to twelve children are not uncommon. Discriminaton is widespread, school dropout rates are high, domestc violence is rampant, and suicides are increasing.

Yet the lives of the Travelers are changing in many positve ways. Recently recognized as an Indigenous Ethnic Group by the Irish government, Traveler families are fnding it easier to live in government-serviced haltng sites rather contnue their nomadic lifestyles. Teenagers are trying harder to stay in school, graduate, and pursue careers outside the Traveler community. Young women are waitng longer to marry and have children. Bit by bit, for better or worse, the Travelers are being assimilated.

I frst encountered the Irish Travelers through a photographic workshop in Killaloe, County Clare. Although they have an unsavory reputaton for violence and criminal behavior, I found them to be generally friendly, approachable, and tragically misunderstood. I think that it is important to document the Travelers as we know them today, to collect a photographic record of a unique people and their traditons before they disappear. There is great interest in the Travelers, in Ireland and abroad, and I would like to pursue photographing them in depth. I would like to share my portraits with others, allowing glimpses into a unique world in the hope of building connectons on an emotonal level.
- RM
Rebecca Moseman's Website
All about Rebecca Moseman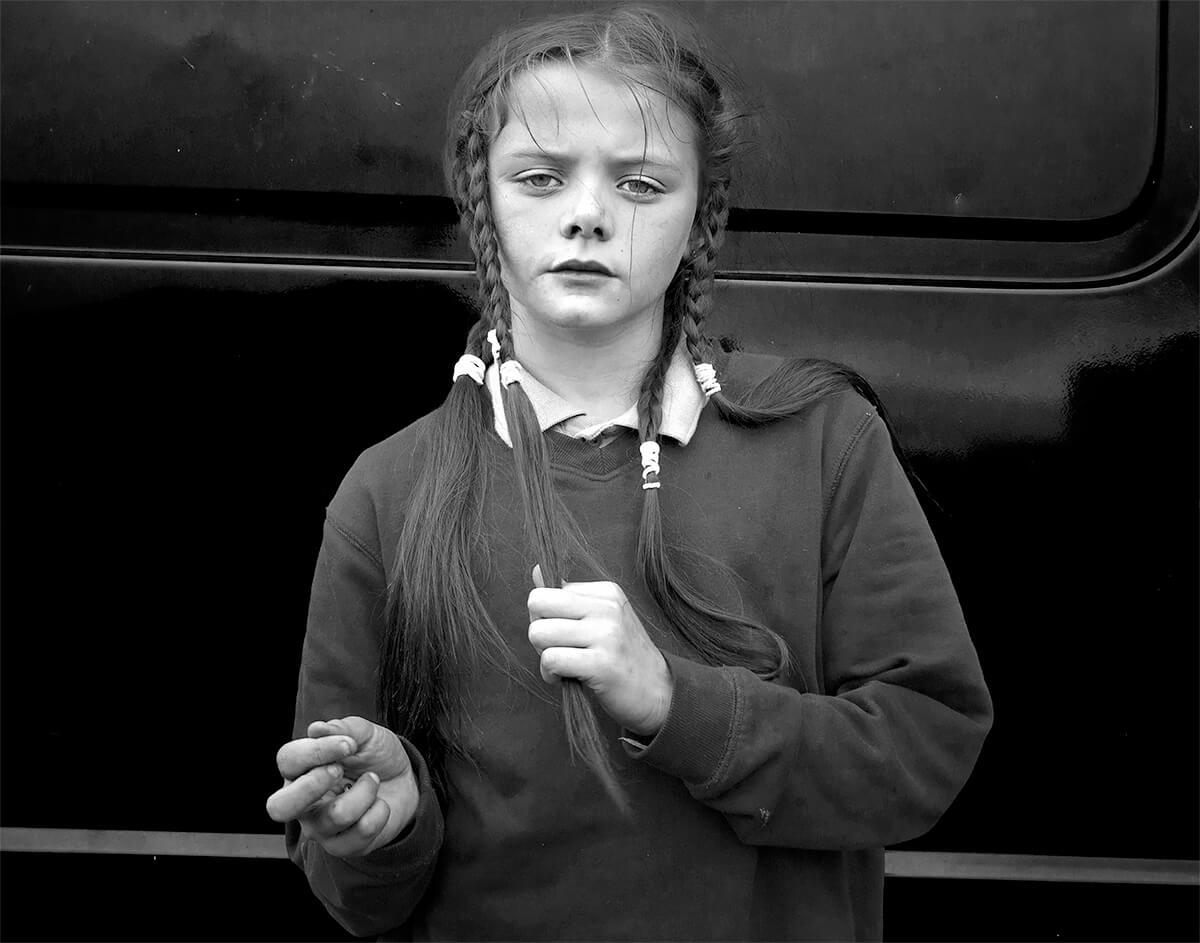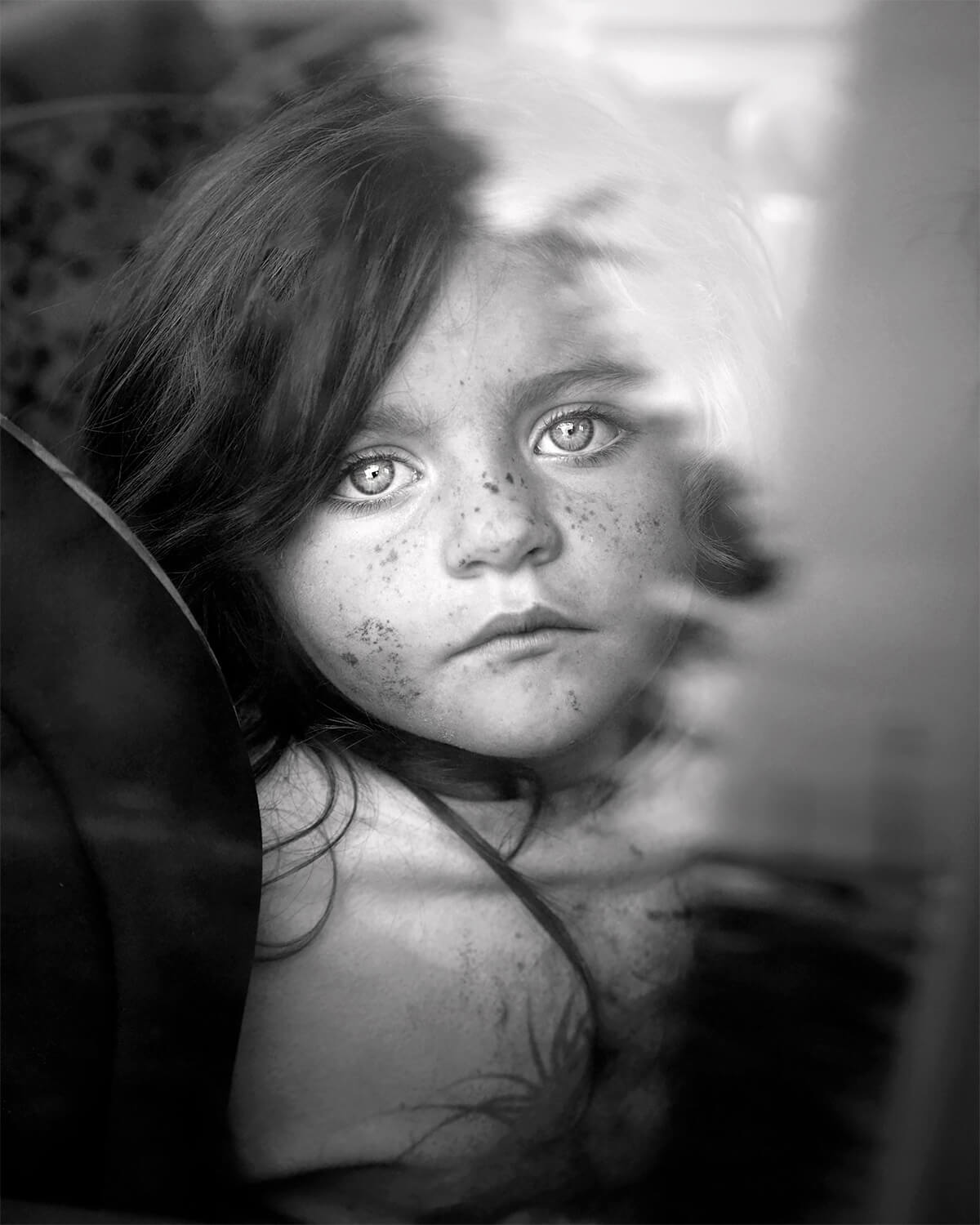 Best Daily Life Story
Laura Pannack: The Cracker
Through a narrow alleyway you enter the Cracker; rolling grass lined with blackberries and stinging nettles. Motorbikes, peds and quads bark loudly at all times. The boys race them until they burn out, perfecting the art of the wheelie. Horses are usually kept in the back gardens or local stables and are just as popular.

On the adjacent side lies 'The Lost City Estate'. Most of the boys meet at Jack Barrett's bars (a metal fence that lies to the opening of the field). They perch and exchange stories, cigarettes and zoots alight referring to each other affectionately as 'Mush'
- LP
Laura Pannack's Website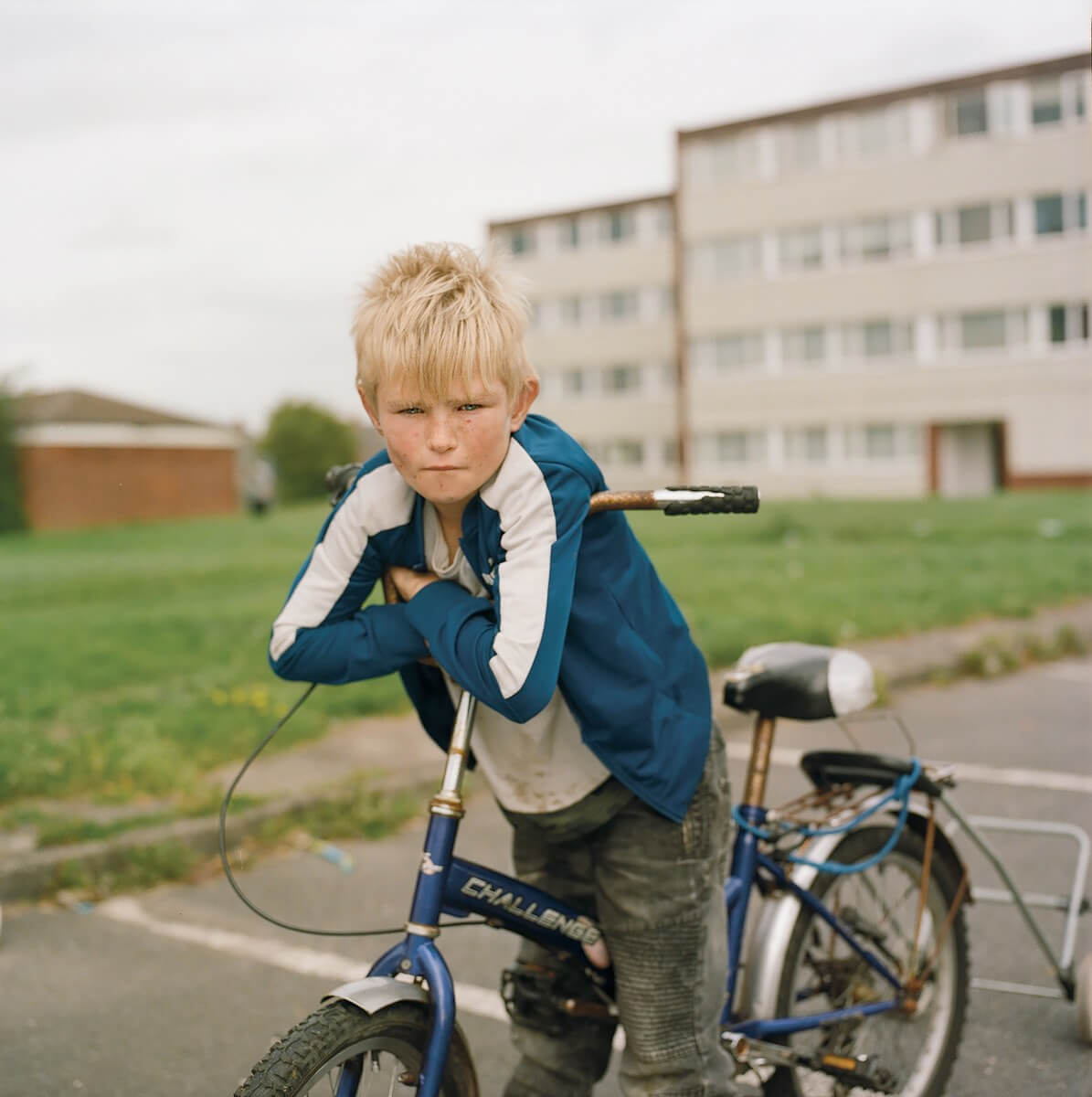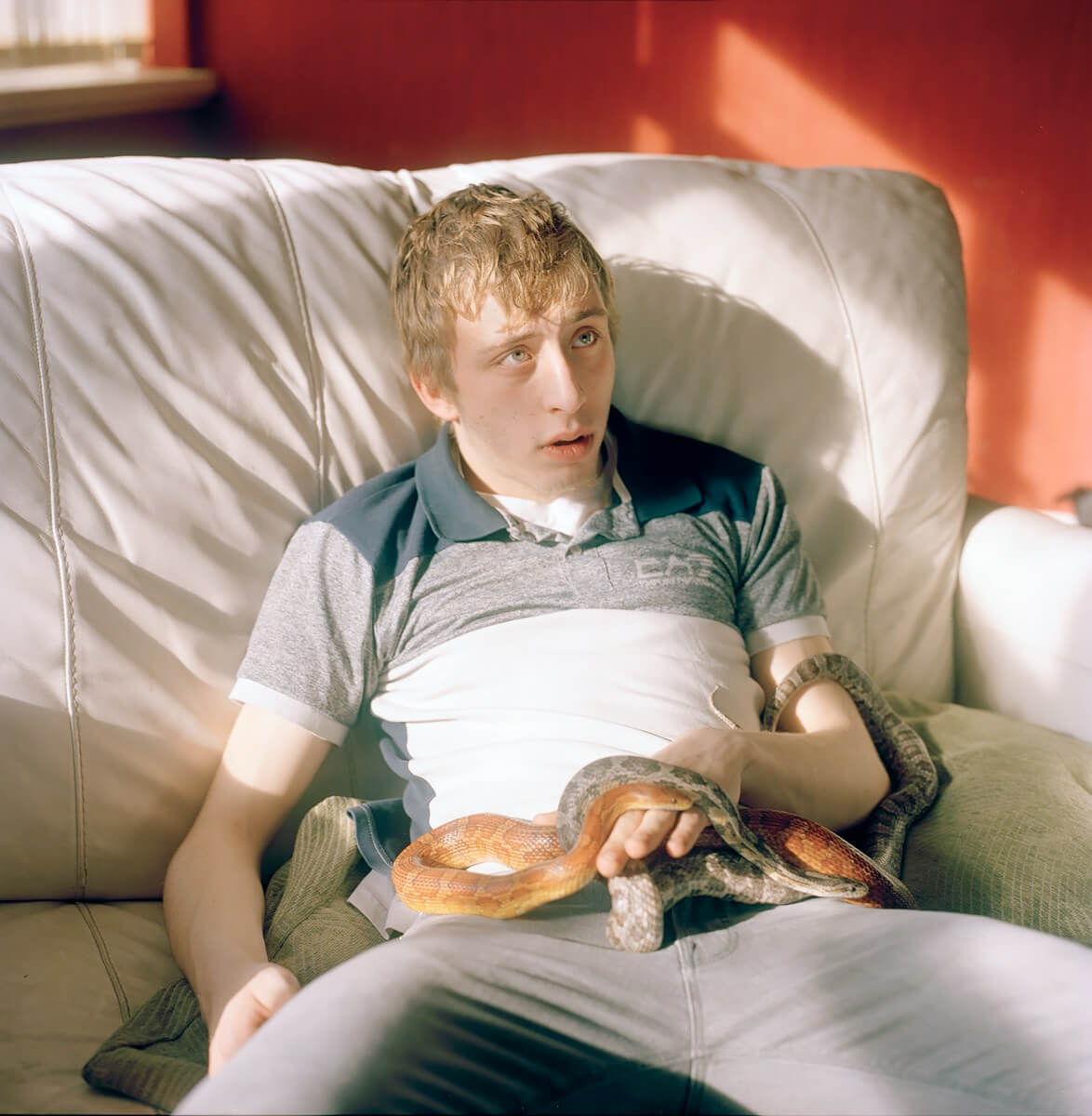 Also
Best Color Picture:
Mark Forbes, Beautiful Solitude
Best Black & White Picture:
Aleksei Kazantsev, Relaxing Chamber
Rising Talent Prize:
Lucia Sekerková Vrăjitoare - witches, fortune tellers, healers and Camillo Pasquarelli, Monsoons never cross the mountains