Across the globe, more and more species are in peril. According to the IUCN Red List of Threatened Species, over 19,000 species are facing extinction. The ice-covered waters, savannahs and rainforests that they have called home for generations are steadily swallowed by human-dominated areas.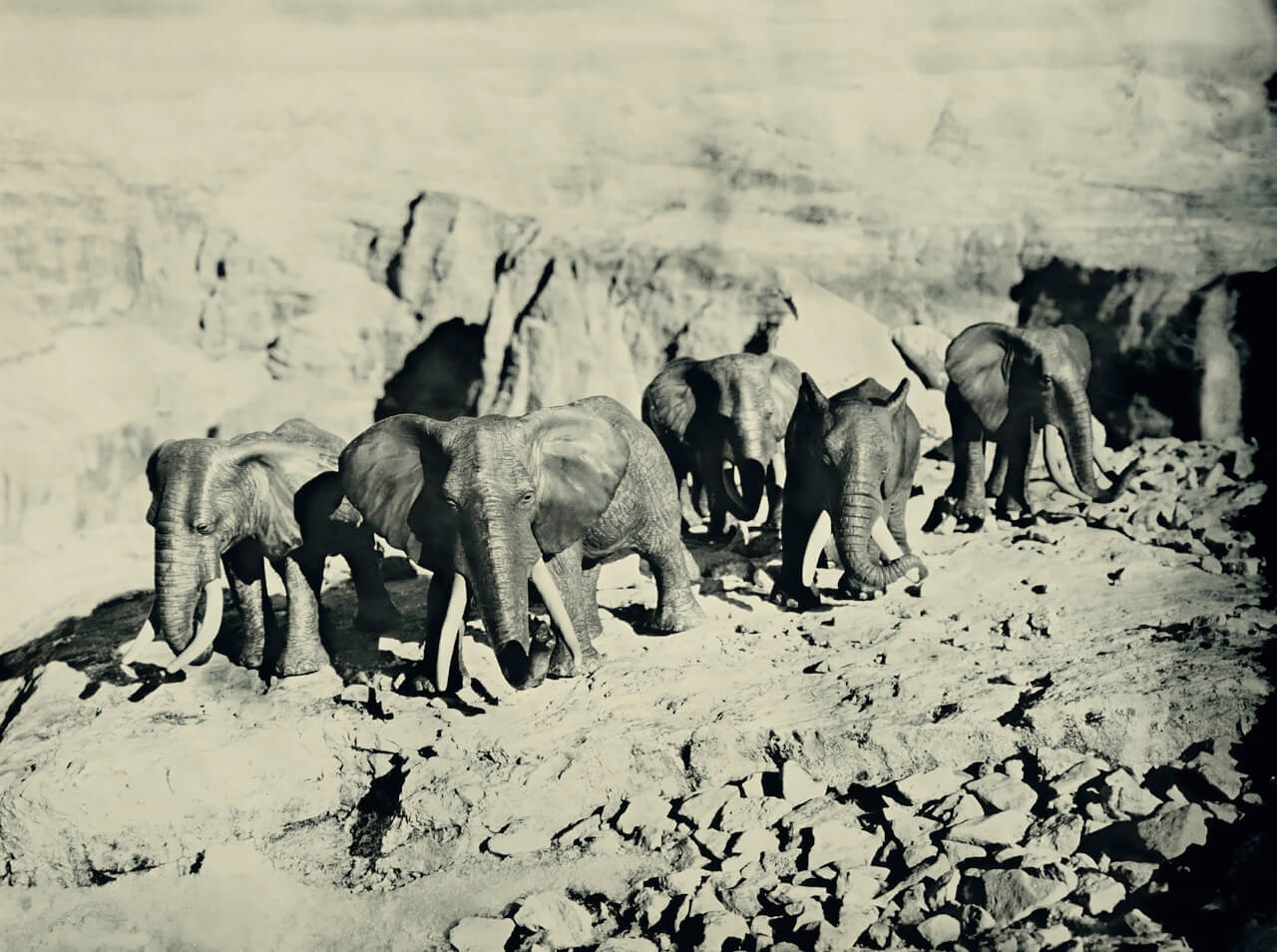 African Elephants, Dolomites, Italy © Erik Hijweege
In Borneo, Erik Hijweege personally witnessed the destruction of primary rainforest to make way for palm oil plantations. He felt the need to address this problem of natural habitat loss in a creative way with his New Habitat series.
In an ultimate quest to secure their survival, Endangered species were relocated to safer grounds. The New Habitat series shows this new reality. Visually the new habitat matches the endangered species perfect. The African Elephant settled in the Dolomites, Italy and the Rothschild's Giraffe is surviving in Iceland.
All animals in their new habitat were documented on tintype using wet plate collodion.
The Natural History Museum Rotterdam will exhibit the original tintypes from January 19–March 22, 2020.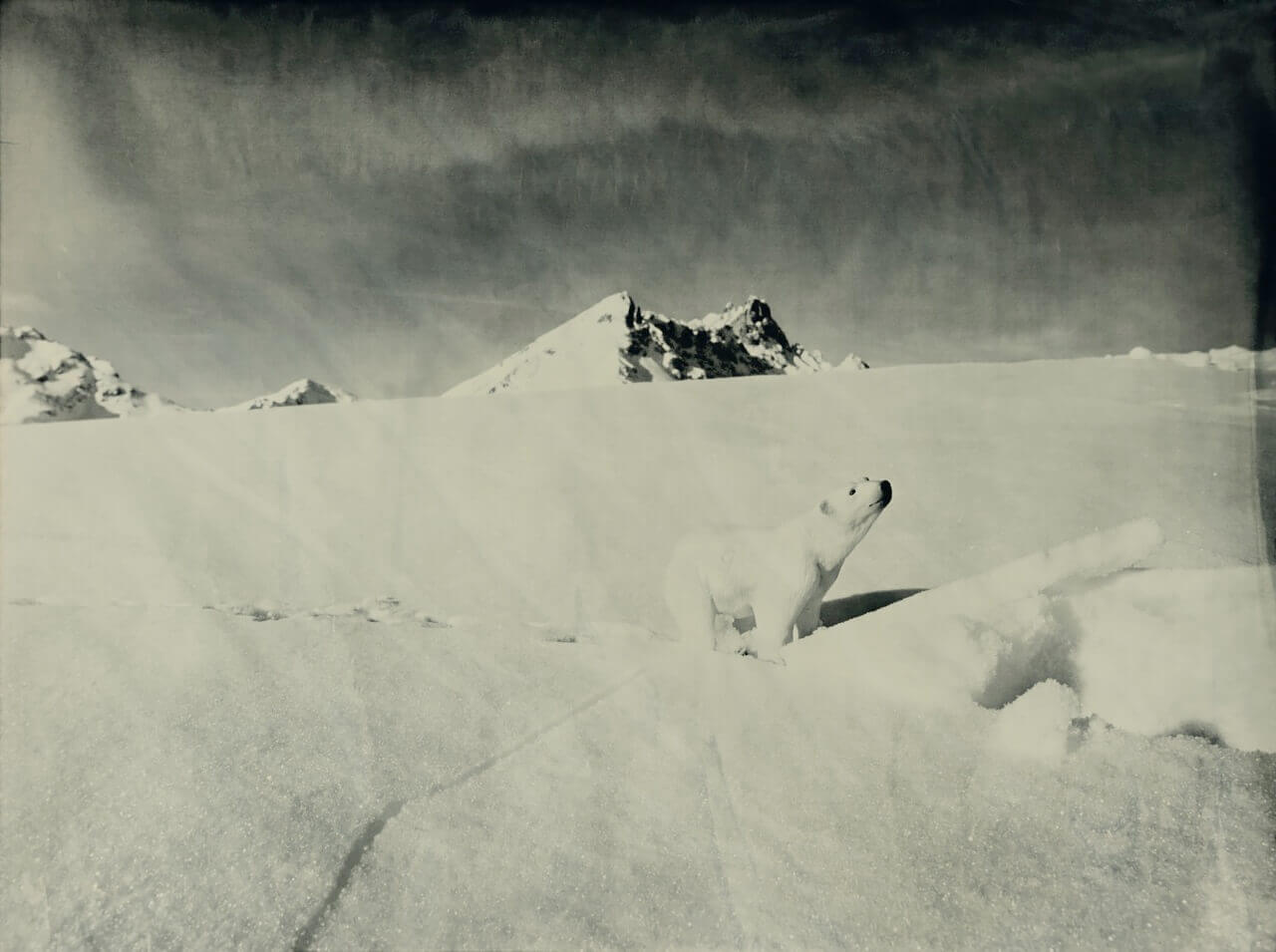 Polar Bear, Klosters Switzerland © Erik Hijweege
Natural History Museum Rotterdam
Westzeedijk 345
3015AA Rotterdam
The Netherlands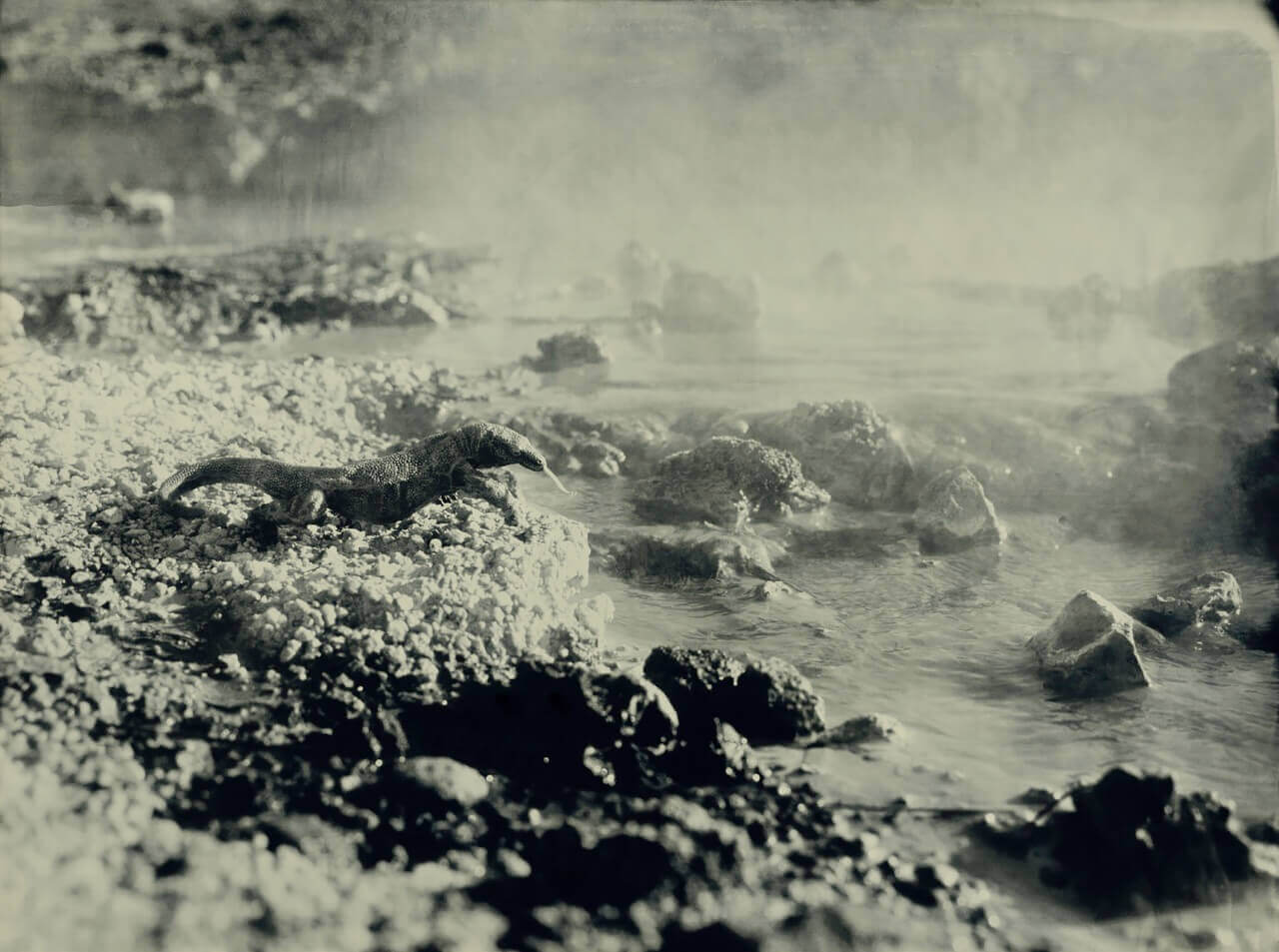 Komodo Dragon, Seltun Iceland © Erik Hijweege
About Erik Hijweege
Erik Hijweege (1963) is fascinated with the overwhelming power of nature. He started chasing big weather and tornadoes in 2006. During his first years of stormchasing Hijweege chose an alter ego for this body of work in the making. Kevin Erskine a farmer from Valentine Nebraska was born. This resulted for Erskine (a.k.a Hijweege) in his first international solo show in New York and the Supercell book. Sequel to Supercell are his Sublime Nature series focusing on the beauty of nature that is grand and dangerous.
The multiple threats of our natural surroundings triggered Hijweege to start a second line in his work focussing on endangered species. Based on the Red List of the IUCN he photographed 23 endangered animals preserved in ice. Being a fragile subject matter Hijweege used the 19th century wetplate collodion process to capture these frozen animals on ambrotype. His Endangered series was exhibited at the Dutch Natural History Museum in Rotterdam raising awareness for this important matter. The Endangered book was published in 2014. In succesion of this series Hijweege is currently working on'New Habitat'. This series is about relocating endangered species to safer grounds.
Following his 19th century inspired longing for remote places and distant shores he travels the world working on his long-term Uncharted and waterfalls projects. Capturing landscapes on tintype, he shows us the world as seen through the eyes of early explorers.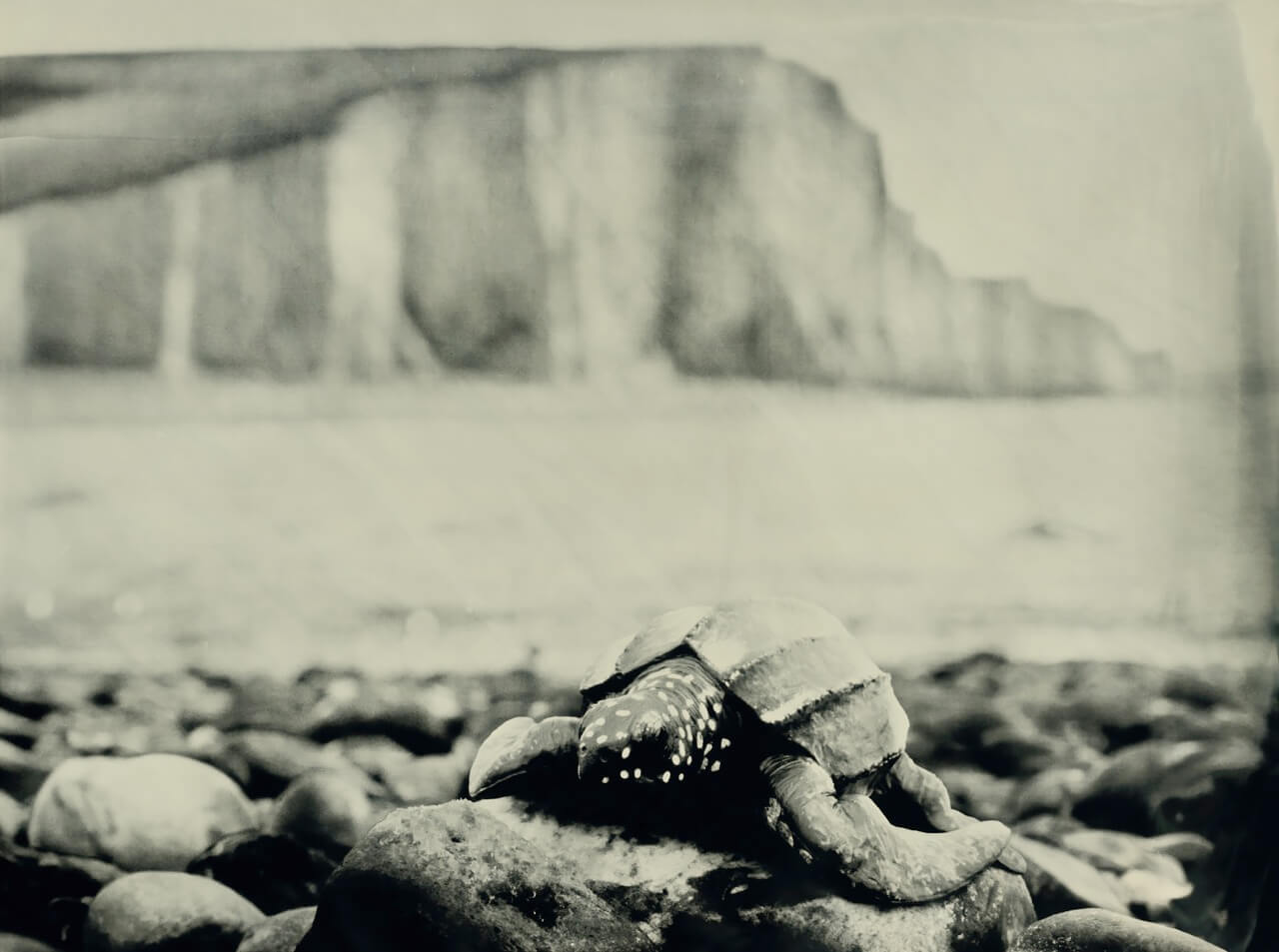 Leatherback Sea Turtle, Seven Sisters United Kingdom © Erik Hijweege