The naked body has, since ancient times, fascinated artists of all backgrounds. Sculptors, painters and illustrators competed to celebrate the body and represent it in its original state, as evidenced by the works from ancient civilizations, notably Egyptians, Greeks and Romans. Prehistoric representations of the naked human body can even be seen on the painted walls of caves and prehistoric statuary art. But if masculine nudes prevailed in Antiquity, especially among the Greeks, the trend has now shifted and it is the female body that has become the ultimate muse for artists.
The beginnings of nude photography
An inexhaustible windfall due to its beauty, its singularity and its perception of the materialization of the soul, the naked body has never ceased to inspire photographers since the invention of photography in 1839. Hippolyte Bayard, one of the inventors of the technological prowess which made it possible to create images without the action of the hand, was the first to stage a naked body... actually his own! This self-portrait, entitled The Drowning, was shot in 1840, less than a year after the invention of the technique. Because of its ironic title, this image can be considered as the first staged photograph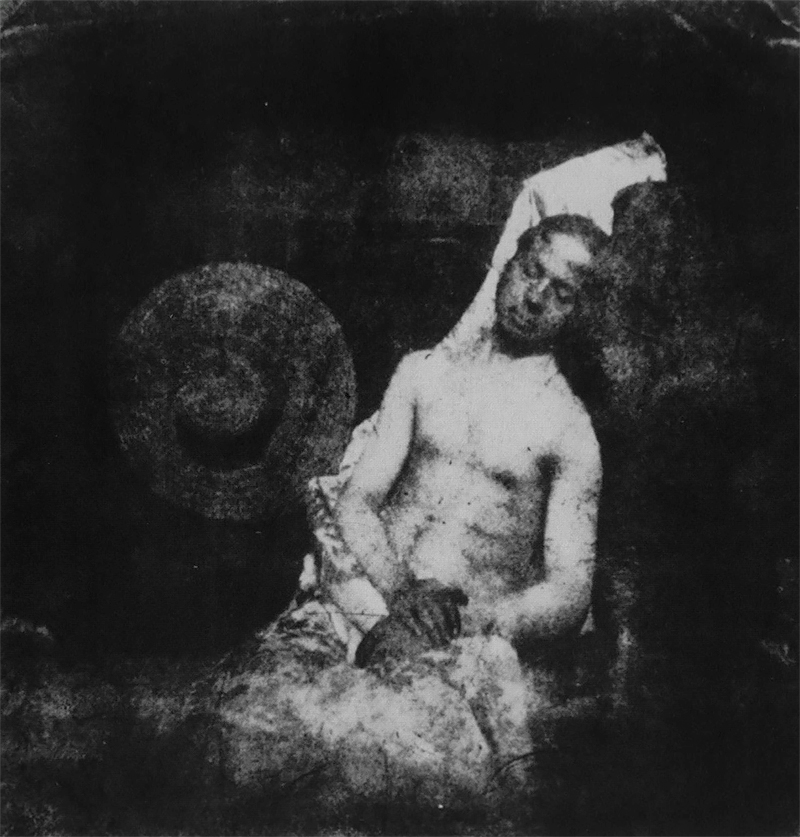 © Self-Portrait as a Drowned Man, Hippolyte Bayard 1840
Contemporary artists used nude photography as sketches for their paintings and drawings. Measurement on the photograph itself helped the painter to reproduce them on a larger canvas. Anonymous daguerreotypes showed naked or lightly clothed women, who would eventually be the subject of a painting. The photographs obtained at that time were carefully kept away from inquisitive eyes, from fear of censorship but also theft.
The photographers then called on prostitutes, because people of good moral character refused to pose naked for pictures, and for good reason. Nude photography has long been assimilated to a sub-genre of eroticism, no doubt because it mainly depicts naked women.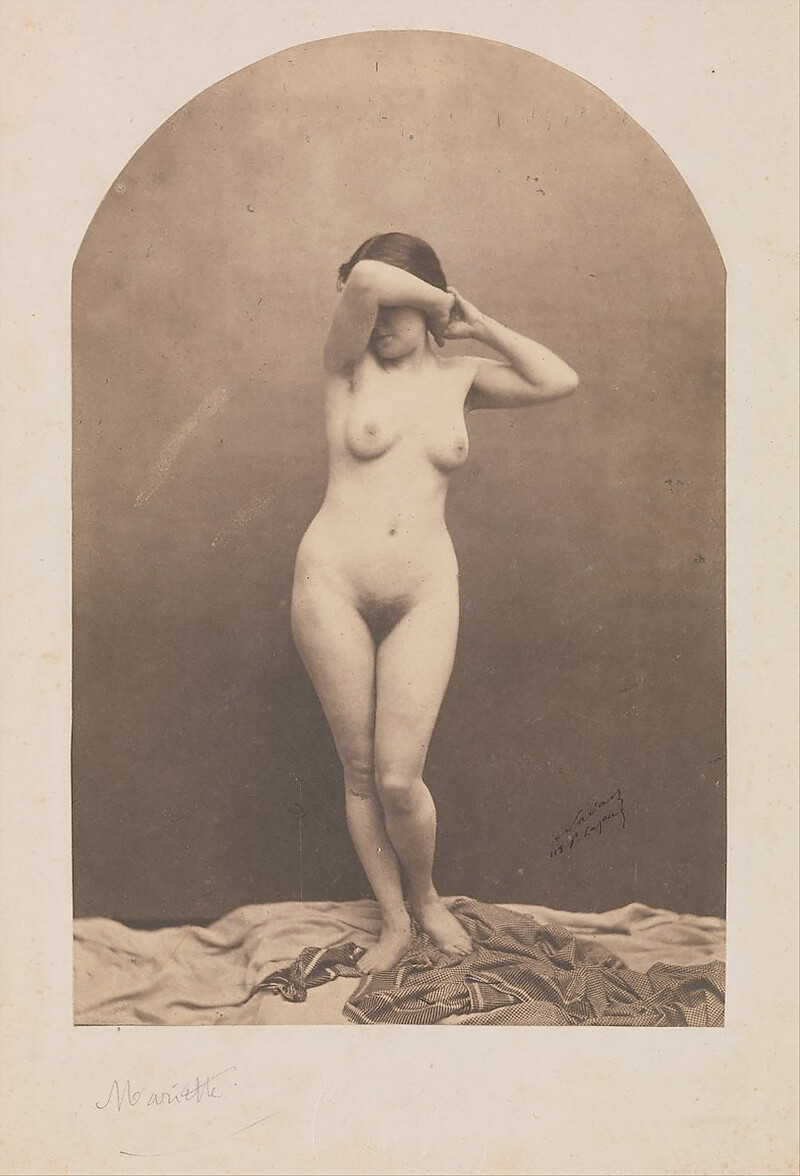 Standing Female Nude 1860-61, Nadar
Famed for his portraits of writers, artists, and left-wing politicians, Nadar is known to have photographed only three female nudes. This one was made at the behest of the painter Jean-Léon Gérôme to assist in the process of painting Phryné before the Areopagus, displayed at the Salon of 1861. Gérôme's painting depicts the moment when the famous courtesan Phryné, on trial for impiety, is suddenly unveiled by her lawyer; persuaded by Phryné's divine beauty, the jurors acquit her. Like Phryné, who is said to have modeled for the ancient Greek painter Apelles and other artists of antiquity, Nadar's model, Marie-Christine Leroux (1820–1863), was widely sought by artists of her time and was the basis for the character Musette in Henri Murger's Scènes de la vie de bohème.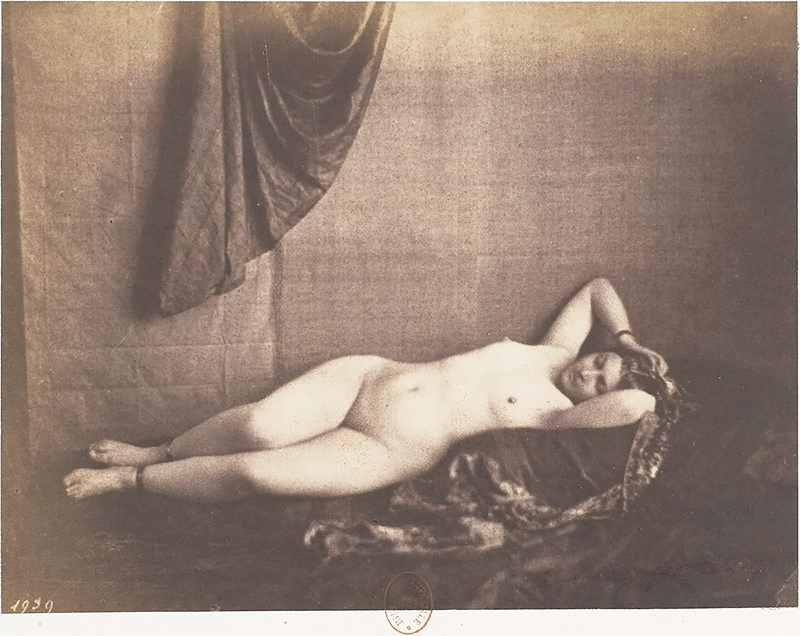 Reclining Nude 1851-53, Julien Vallou de Villeneuve
Between 1851 and 1855, Vallou made a series of small-scale paper photographs of naked women which he marketed (and legally registered) as models for artists. Whether they were intended solely for artists is arguable, but in order to sell the images openly the photographer had to work into his pictures the paraphernalia of the painter's studio--rugs, shawls, spears, beads, anklets, turbans, and the like. Despite these moderations Vallou's nudes were remarkable. Their flesh was tantalizingly real in both weight and texture; indeed, the photographs served Courbet as appropriately lifelike models.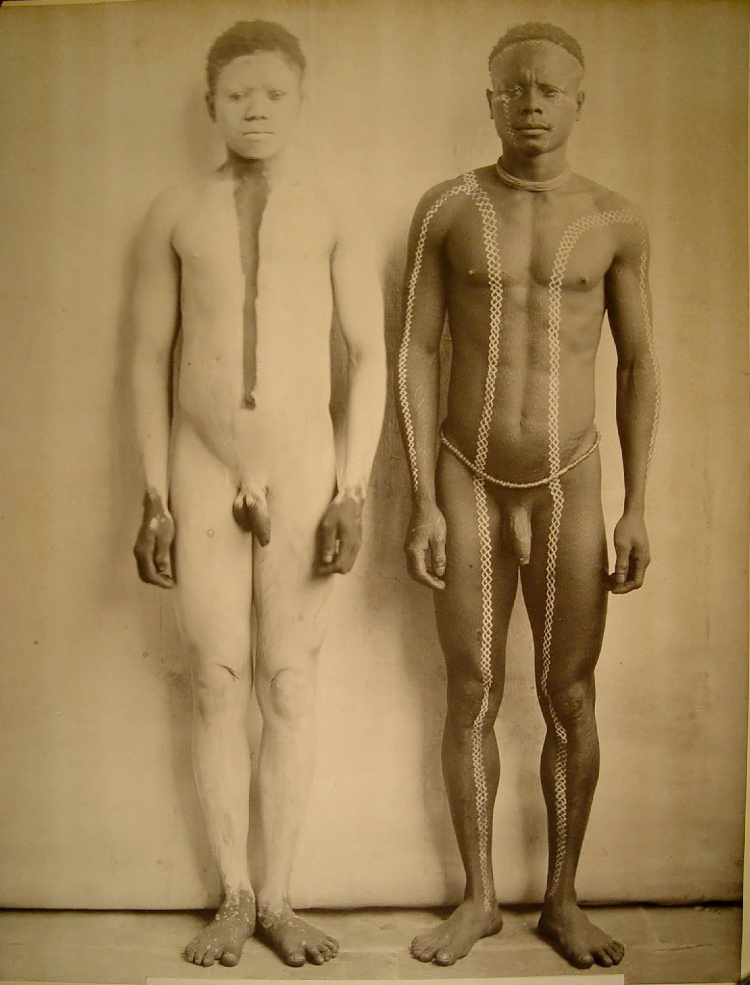 As photography continued to develop, the interactions between painting and photography became increasingly reciprocal. More than a few pictorial photographers, including Alvin Langdon Coburn, Edward Steichen, Gertrude Käsebier, Oscar Gustave Rejlander, and Sarah Choate Sears, were originally trained as painters or took up painting in addition to their photographic skills.
Between 1890 and 1914, pictorialism occupied a pivotal place in the history of photography: derived from the term picture, this movement was created with the idea of bringing photography among the 'fine arts'. The development around 1880 of new smaller and simplified cameras, put within the reach of a large public of amateurs the process developed by Daguerre. Struggling against the standardization of the photographs which occurred from this technical revolution, a category of amateurs from the bourgeoisie tried to develop their own photographic aesthetics and to place the artistic act at the very heart of the practice of photography. Behind this ambition, it was a question of proposing another image of reality, by privileging the sensitivity of the artist-photographer.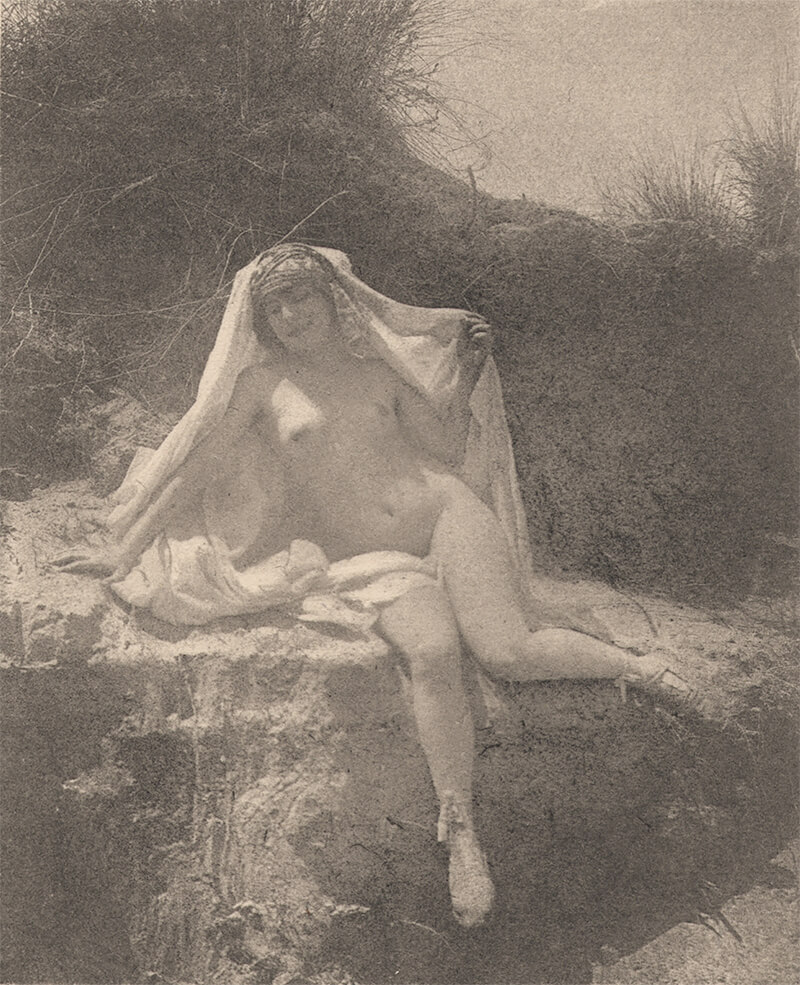 Nude on Beach, 1900-1920 (ca) © Emile Joachim Constant Puyo
Émile Joachim Constant Puyo was a major figure of French Pictorialism. The pictorialist movement championed the manipulation of photographs as a means of creating images not simply in recording reality but as expressions of beauty and emotion on par with other art forms. To render photographs less sharp, Puyo used diffused light, designed soft-focus lenses, and perfected the gum bichromate and oil transfer printing processes, which may be used to manipulate photographs and create painterly effects. Women posed with flowers or situated in idyllic landscapes were favorite subjects of the pictorialists, whose images often sought to create a feminine ideal.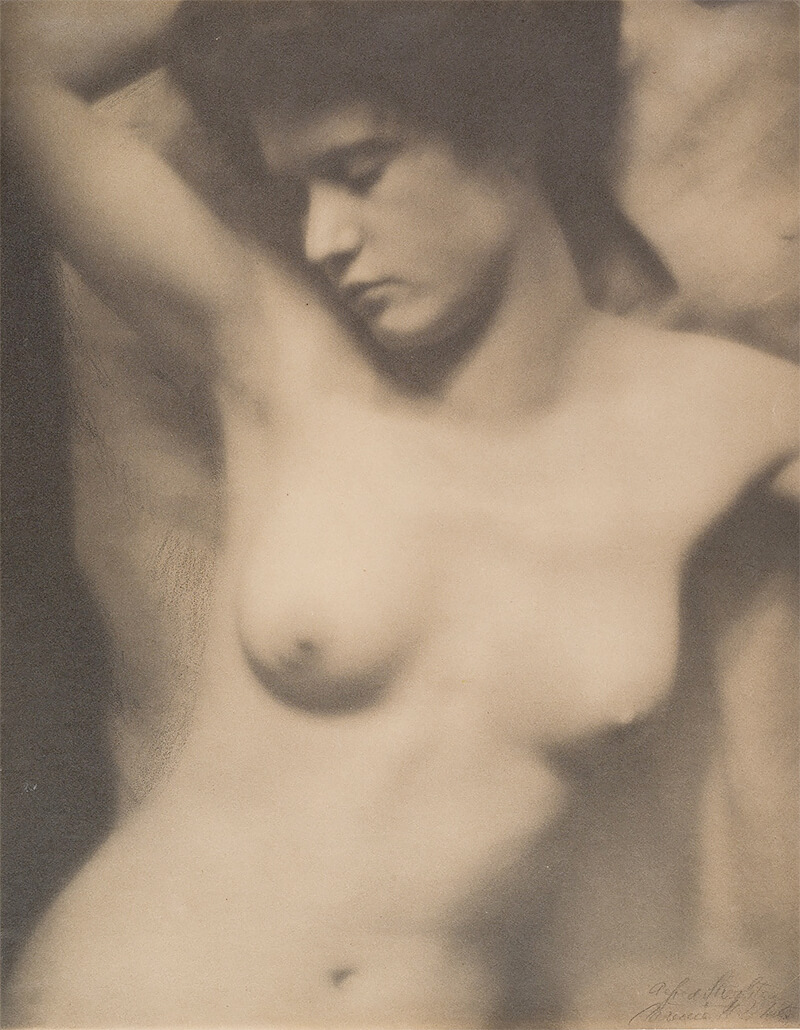 Torso, 1907 © Clarence H. White and Alfred Stieglitz
A self-taught photographer from rural Ohio, Clarence H. White (1871-1925) was a charter member of the Photo-Secession in 1902, he was a frequent contributor to Camera Work and, after 1906, when he moved to New York, a member of Alfred Stieglitz's inner circle. White continued to promote Pictorialism even after falling out with Stieglitz in 1910 over the latter's abandonment of the style in favor of a more modern direction.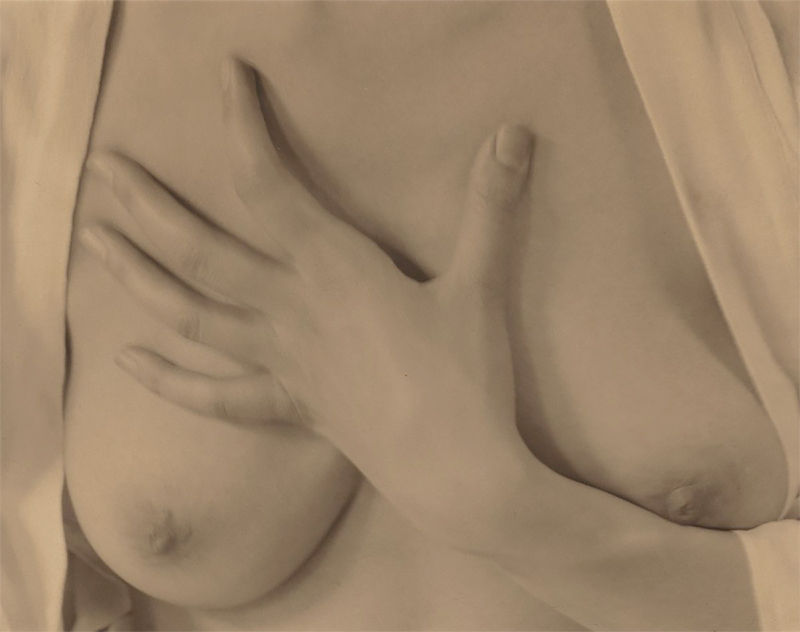 Georgia O'Keeffe, Hands and Breasts, 1919 © Alfred Stieglitz Courtesy of Alfred A. Knopf
In the mid-20th century, in an attempt to avoid the censorship that prevailed in a prudish society, a handful of magazines had the brilliant idea of overthrowing erotic stereotypes in a batch of artistic photos.
Nude representations were then presented to the public as being of artistic interest. This period was indeed one of the most prolific for naked art. With the advent of New Vision and Surrealism, artists, regardless of the current to which they belonged, exchanged their ideas and invented new styles, new techniques and especially new perceptions of photography. Over time, it led to the democratization of nude photography as a pillar of the 8th art.
Weather realist, surrealist, formalistic or literal, photographers used different techniques to expand the artistic use of nudes in photography.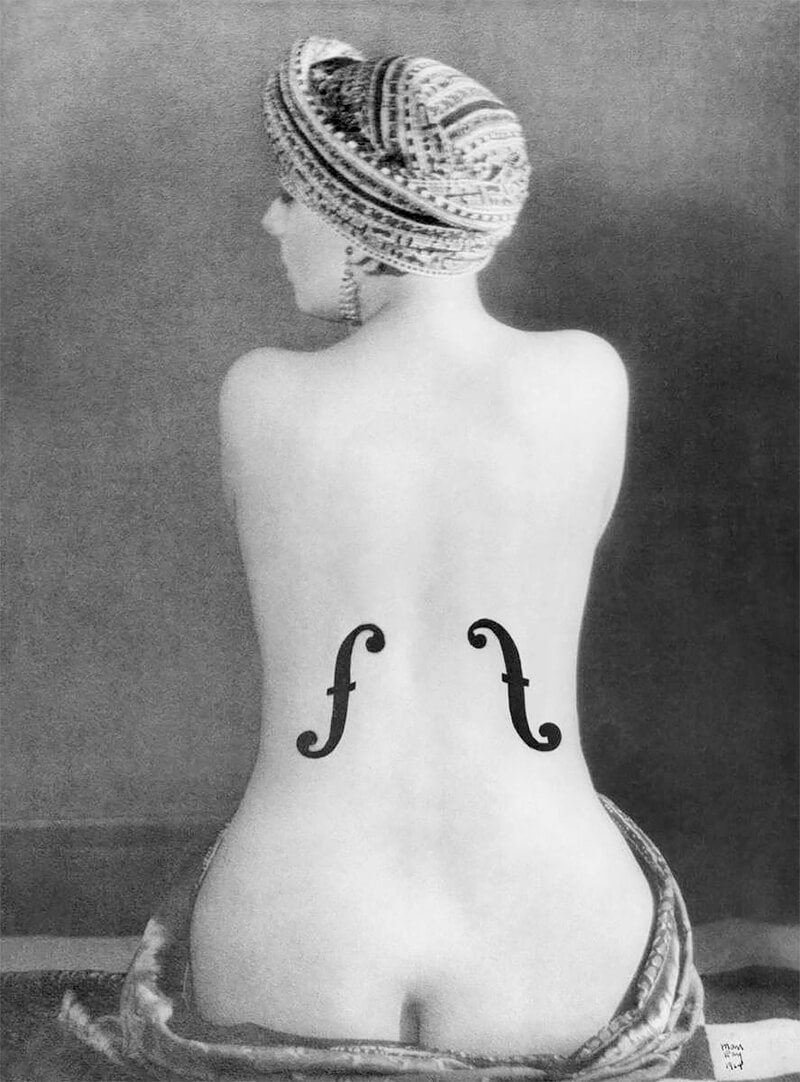 Le violon d'Ingres, 1924 © Man Ray
Le Violon d'Ingres is one of the best-known images in modern art. To create this work, Man Ray took a photograph of one of his favorite models, Kiki, and made her pose resemble a painting by Ingres. He subsequently painted two F symbols copied from the body of a violin onto the print, before re-photographing it. This is a powerful example of post-production manipulation being used to create a Surrealist effect in photography.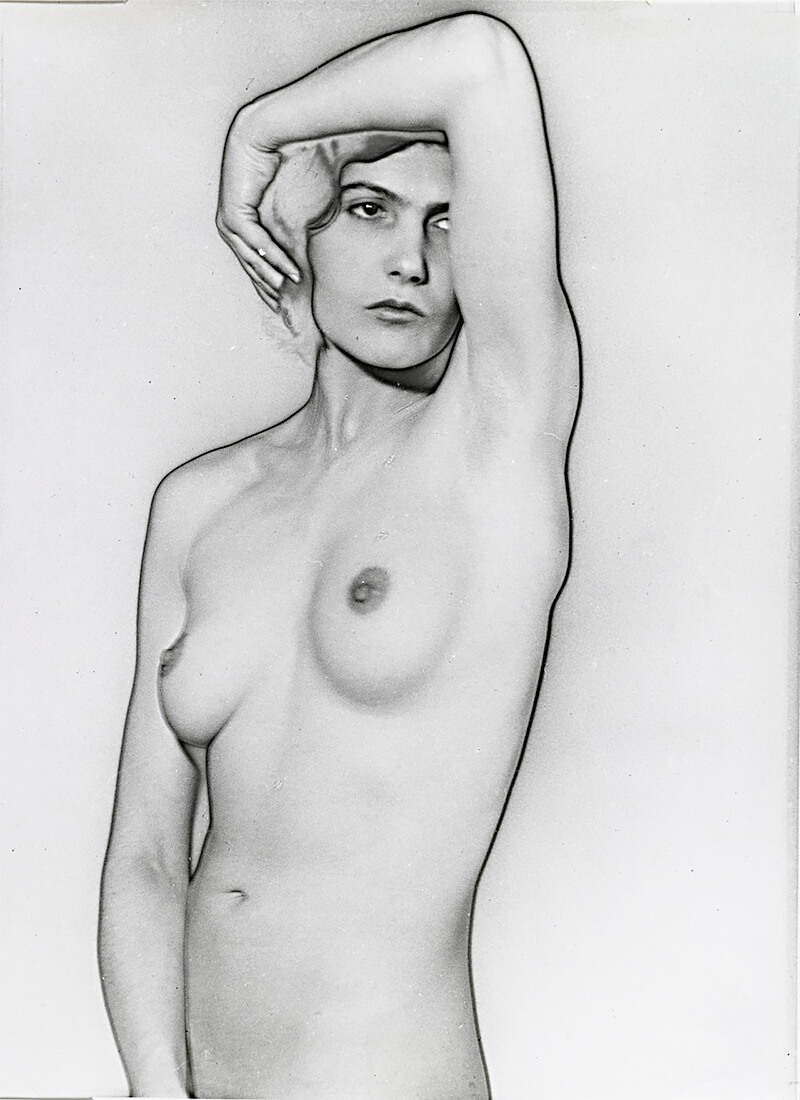 No title (Nude, solarisation), 1927 © Man Ray/Man Ray Trust/ADAGP
Helen 2, 1928 © Imogen Cunningham Trust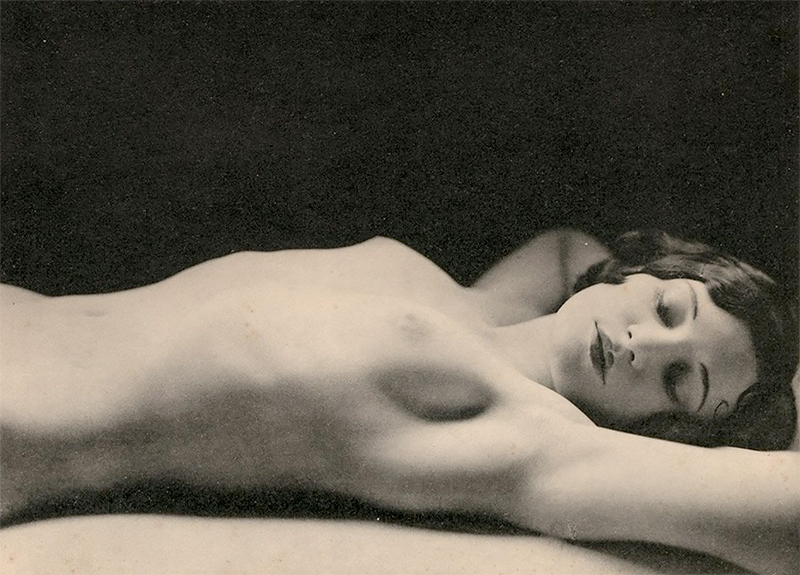 Etude de nu, 1930 © Germaine Krull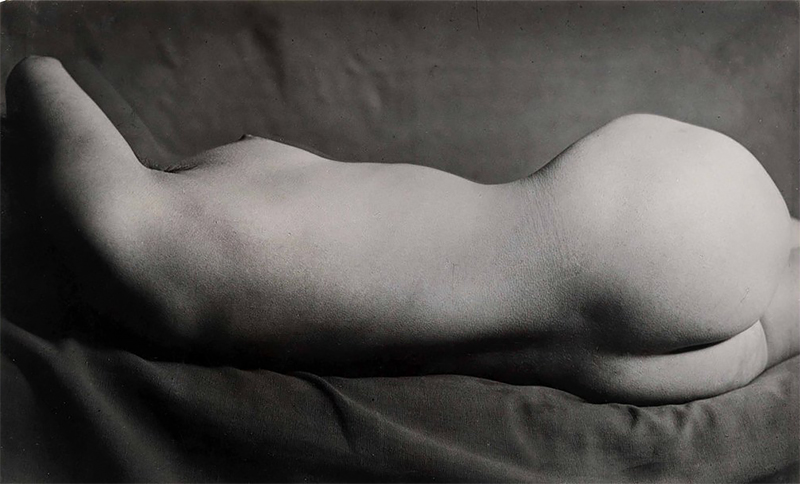 One of the most radically abstract of Brassaï's nudes, this image was published in 1933 in the inaugural issue of the avant-garde magazine Minotaure. With the figure's head and legs cut off by the picture's edges, the twisting, truncated torso seems to float in space like an apparition—an ambiguous, organic form with an uncanny resemblance to a phallus. This transformation of the female figure into a fetish object is a hallmark of Surrealism that reflects the important influence of Freud's psychoanalytic theory on European art of the early twentieth century.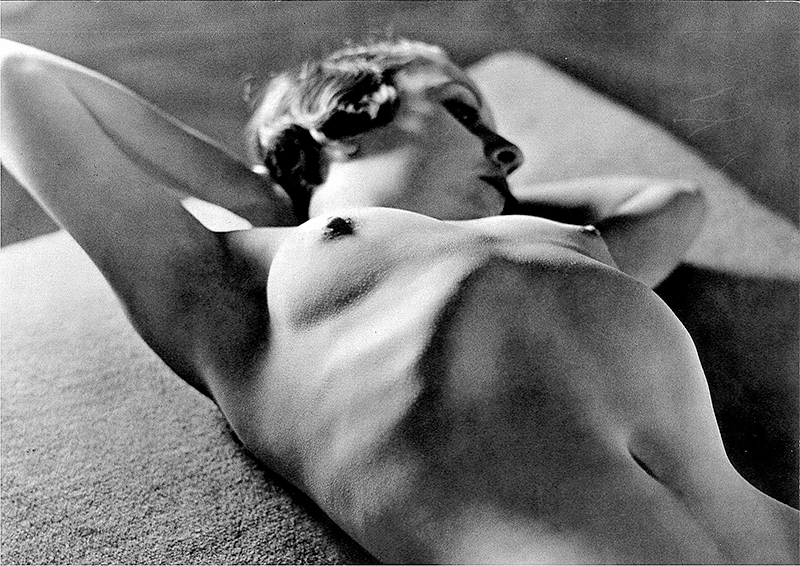 Nude 3 (Femmes 1933) © Sasha Stone
Distortion #40, 1933 © André Kertész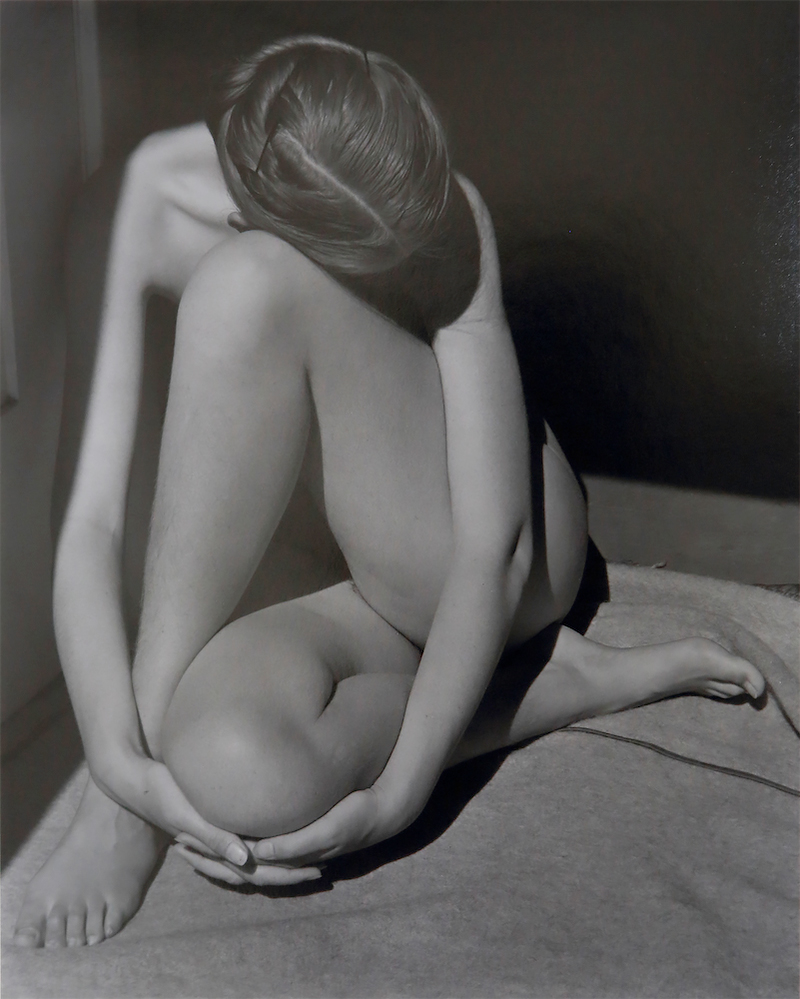 Nude (Charis in the doorway), 1936, Edward Weston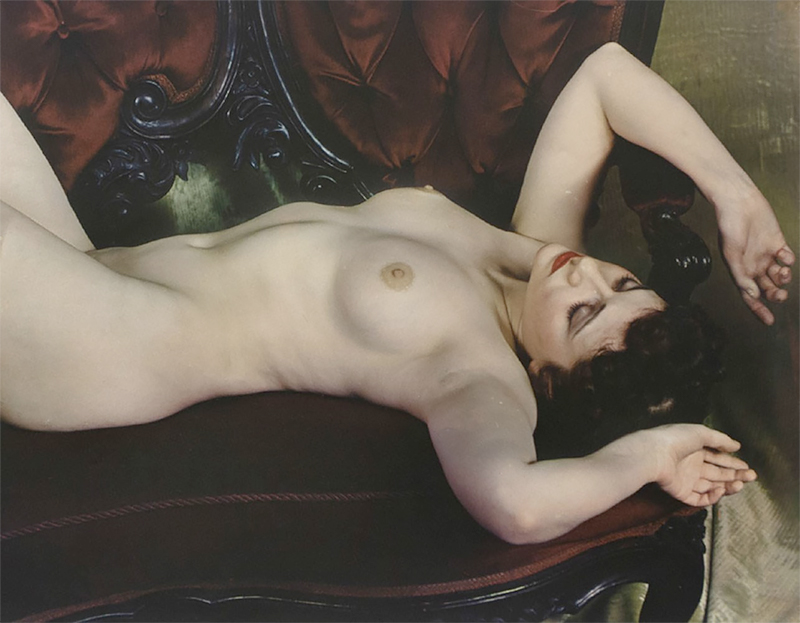 Nude Lying on Love Seat, c. 1936 © Paul Outerbridge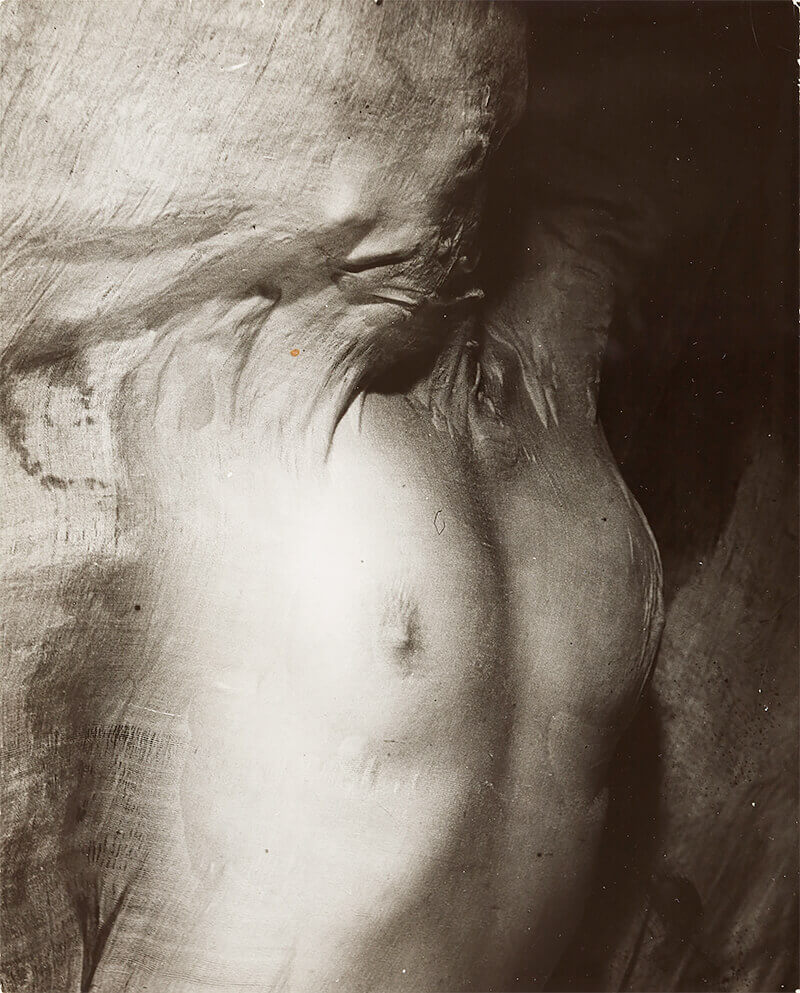 ude Under Wet Silk, Paris, 1937 © Erwin Blumenfeld
This Golden Age of photography was suddenly stopped by WWII. The short period between the two world wars remains one of the richest in photographic history.