Photography faced dramatic changes influenced by the digital era. It radically altered many notions and approaches. It seems that nothing new could have amazed us. However, the universe of photographs is like a living organism that absorbs various tendencies and trends. If you read different
essays on photography
and its history written by professionals, you can track how this art varies from one year to another. 2019 was not exceptional and also brought some new styles. Let's take a closer look.
Vertical Shots are Back In the Game
Vertical photos are one of the most apparent trends, and it's not hard to guess why. Smartphones have a significant impact on how we perceive information and art. On average, people spend more than
three hours daily
using their phones. It's not surprising that photographs must fit the size of a display perfectly.
You should keep in mind that the composition must be seamless and unbroken. Thus, if the idea of the shot looks better in the horizontal or square format, don't give up the layout. But in other situations, it's better to rebuild the shot so that it fits the vertical format.
Reflex Cameras Lost Their Positions
There used to be a joke that every person who can afford a reflex camera automatically considers himself to be a professional photographer. Despite all its advantages, a reflex camera nowadays gives in to digital cameras, smartphones, and high-quality pocket devices. It still has its benefits such as usability, battery capacity, a wide range of the lens. However, it's quite expensive for amateurs and fanciers of photography. Smartphones and digital cameras offer a diversity of features and filters, produce high-quality pictures, and catch up with reflex cameras. Besides, you have a camera in your pocket, almost 24/7. Addiction to phones and social media turns virtually any user into a photographer. And we can do nothing with this.
Minimalism Took One Step Back
People are sick and tired of minimalism in all spheres on visual arts. We returned to more capacious pictures conveying definite moods. In other words, it's quite the opposite of minimalism. Now they use the complete flatness of field in the composition, and not a single part of the frame must be left empty. We shifted from underexposed and dull photos to more saturated colors. The palette became considerably wider.
Give Way to Videos and GIFs
This fact does not mean that photography is left behind. However, a video or animated picture is considered to be a much easier way to perceive the information. Brands produce more video content. Even stickers became animated.
Cinemagraph
became a popular direction in photography. It captivates viewers and engages with design.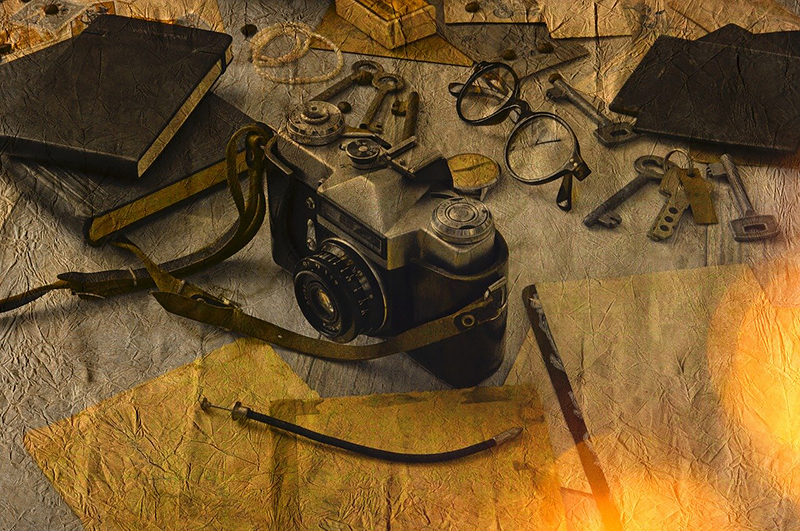 Analog Photography and Polaroids
Fashion is cyclic, and it became more popular to take analog photos. Even though digital photos offer more opportunities in terms of editing and publishing, films are still considered to be the most natural and "alive" type of pictures. It's not about nostalgia or being a hipster. Analog photography teaches us the main principles and techniques of taking photographs. These shots are the most valuable as they convey the real talent of an author who can't edit or check the result of his work.
It's All About the Height
The drone is a life-saving device that simplifies the lives of photographers and directors. There's no need to climb a skyscraper or rent a helicopter to take a juicy photo from the birds'-eye view. There are even exclusive lists of the best camera drone pictures. Photographers get an opportunity to take unique shots from unexpected angles.
Forget About Studios
Authentic scenes are more popular than staged images. In 2019, natural light and situations beat the static white illumination in the studio. Streets, public transport, city landscapes, and other extraordinary locations draw more attention than the boring backgrounds. Photographers want to see the interaction with the environment, people, and objects even when they shoot psychological portraits or models for fashion magazines.
Animals and Nature
Elements of nature and pictures with animals conquered social media. This trend is connected with the rise of ecological awareness in the world. Besides, greenery or flowers in the background serve as excellent backgrounds and create depth on the photo. Moreover, they do trigger emotions.
Matthew Finnighan
is a freelance writer for multiple educational institutions. He's been working in this field for more than 5 years now. He has been studying psychology which allows him to conduct researches on this topic.