Being asked to jury
The Poetry of Shadows
was a difficult but fascinating experience. Thank you for allowing me to discover so many incredible images; I was captivated by the stories you had to tell, your unique point of view and the intensity of your images. Mysterious, magical, intense, timeless, sometimes nostalgic... mastering the shadows in photography is an art in itself. It is a story in its own right, a unique form of expression. Thank you to everyone who submitted their work for showcasing the significance and beauty of photography.
FIRST PLACE WINNER: Sylvia de Swaan 'La Sombra'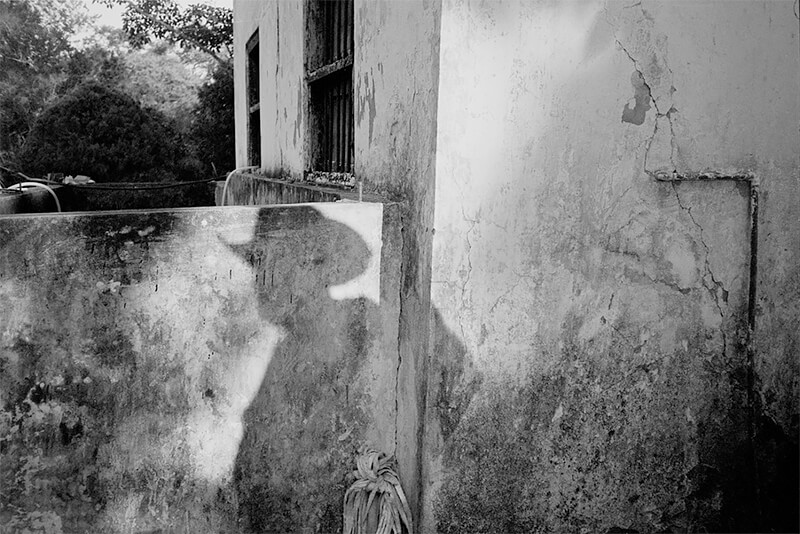 I asked her What is the story behind that photograph?, What message would you like it to convey?
Sylvia de Swaan explains:
It was my brother-in-law's 70th birthday on Ocober 16, 2010 to be celebrated at his ranch in the north of Veracruz. This was at the height of the drug wars when people told stories of brutal murders, of having seen corpses hanging from the underpass on the road to Tampico. Nevertheless, undaunted a wild celebration took place at his ranch with local musicians and plenty of alcohol that went late into the night.
My photograph, titled La Sombra (The Shadow) was meant to convey the endemic mystery and magic that comes through in ordinary life in Mexico, to be my answer to Sandrine's second question - or to cite an apocriphal quote by André Breton, that 'Mexico never had a surrealist movement because the whole is surreal.'
All about about Sylvia de Swaan:
I'm a fine art and documentary photographer who has lived and worked in Mexico, Europe and the United States. I was born in Romania, immigrated to the U.S. with my mother and sister at age nine and in the post communist era have traveled extensively through the countries of Eastern Europe that we traversed as stateless refugees.
My work has been exhibited and published regionally and internationally and been awarded fellowships and grants from the New York Foundation for the Arts, Arts Link, Art Matters, Aarons Siskind foundations, Austrian Ministry of Culture, Anderson Ranch Art Center, Bemis Center for the Arts and The Society for Photographic Education.
Along with my personal work I have taught photography at Hamilton College and Pratt Insitute and for sixteen years was the founding Executive Director Sculpture Space, an international residency program located in Utica, NY
I work on long term self assigned projects to explore issues of individual and collective memory and identity, the state of the world and the places where I live. My longest running bodies of work are Return: The Landscape of Memory; Mexico, Sacred and Profane; Where Will You Spend Eternity set in Upstate New York and Sub-Version, about our world post 9/11.
SECOND PLACE WINNERS:
NIGHT LIGHTS NO 36- FUEL by James Ritchie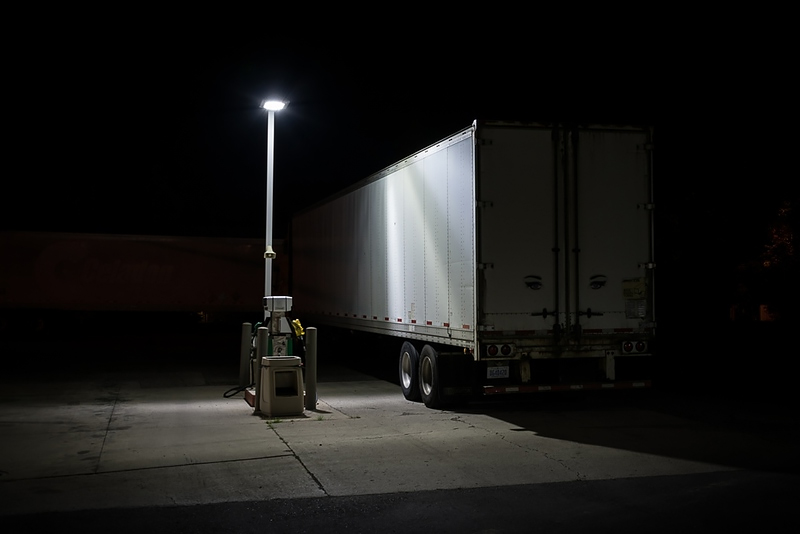 James Ritchie says,
Night Lights explores what lurks in the shadows of the haunting and mysterious half-light of dusk and night. With the harsh and distracting light of day extinguished, unexpected beauty is revealed in the dim, mundane, silent and serene solitude of night.
These images present a sensation of unfamiliarity within familiar situations that, combined with subtle details of odd, mundane, or sometimes humoristic elements or juxtapositions, break the passivity of spectators and invites them to participate in the art by developing their own interpretations.
James Ritchie has always had an interest in art and photography, but it wasn't until after he retired that he was able to devote himself to serious artistic endeavors. During the two decades since, he has taken an autodidactic path from snapshooting to fine art photography. His award-winning work, which is exhibited regionally and nationally, is enjoyed by an international audience and owned in a growing number of private, corporate, and commercial collections.
UNTITLED (HOUSE) by Anastasia Davis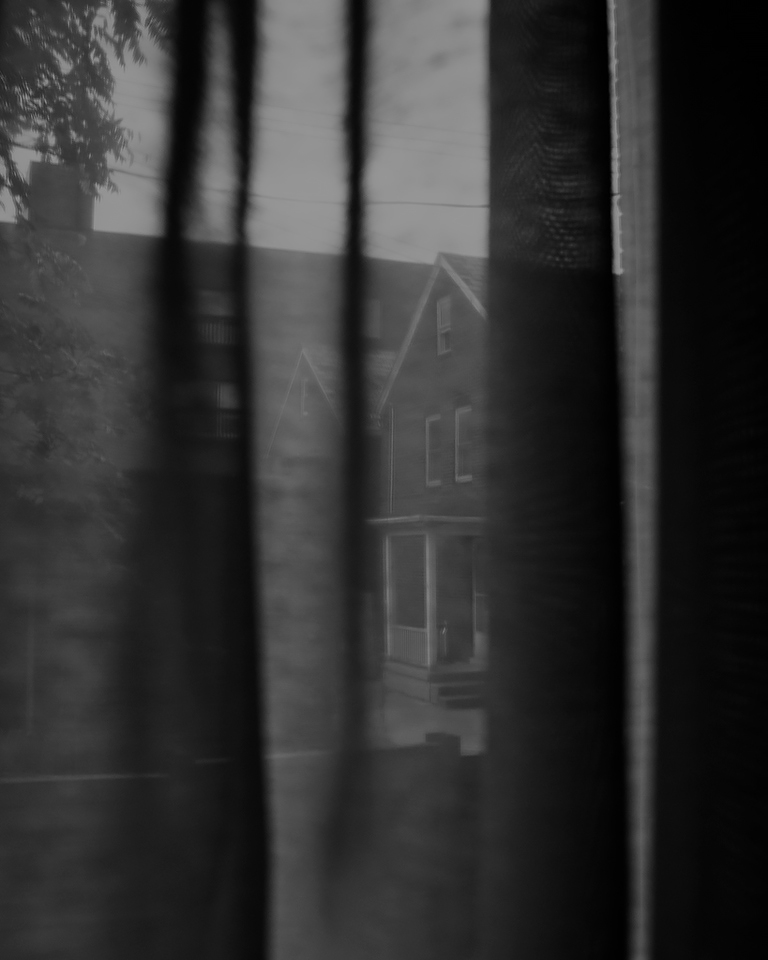 Anastasia Davis says,
In my photographs, I explore the incongruity that I often experience between what I see and what I feel. I am interested in those states of being that exist somewhere on the fringes of awareness, that evoke personal mental space or tap into perceptual memories, and the ambiguity of meaning such images create.
Anastasia Davis was born in Ukraine in 1987 but grew up in Israel and the United States. She received a BA in psychology from Northwestern University, Evanston, IL in 2009, an MA from The Chicago School of Professional Psychology in 2011, and attended classes at the International Center for Photography in New York, NY between 2013-2014 . Her work is concerned with sensory and emotional experience before it is translated into meaning and what lies between perception and interpretation. She lives and works in Pittsburgh, PA.
HONORABLE MENTIONS:
DENISE LA 2015 by Lorenzo Formicola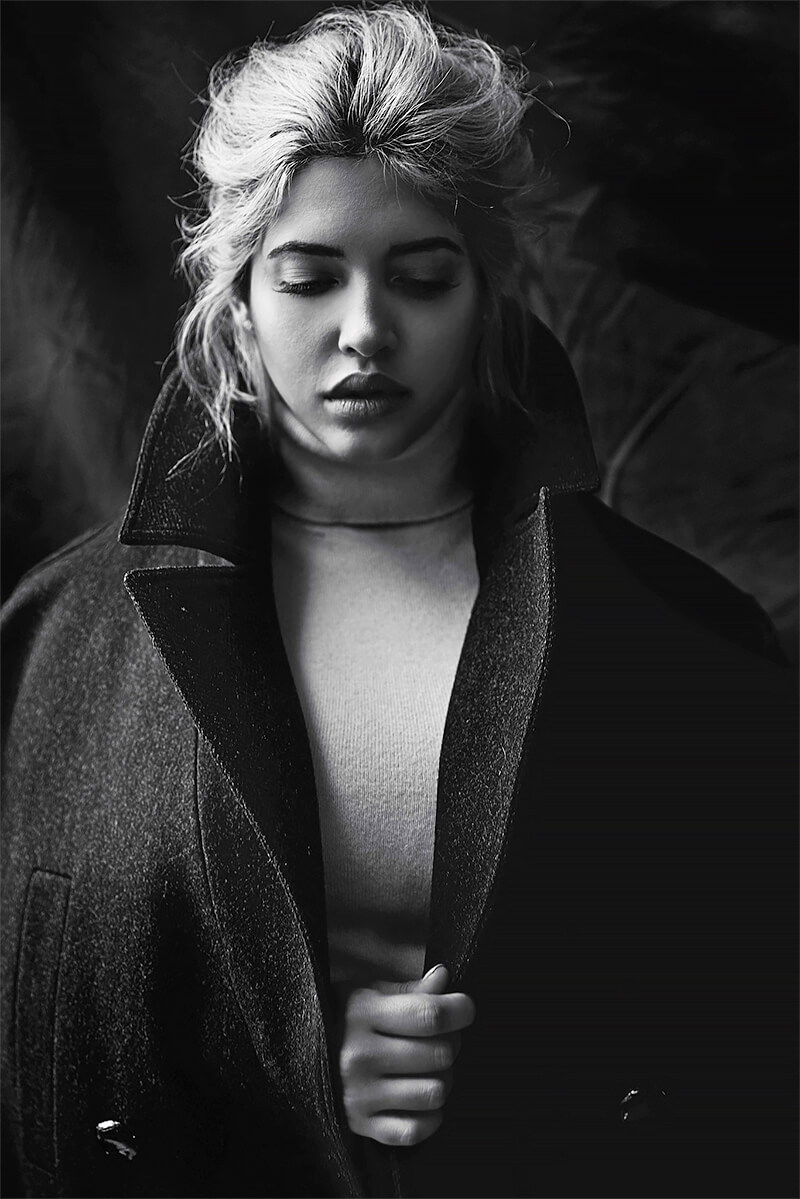 My Name is Lorenzo Formicola, I'm born in Italy. After completing my degree in photography in Rome, I worked as an assistant for different photographers as Mario Testino, Peter Lindbergh and Craig McDean.
Il mio lavoro benefit from clean, bright lighting, his work shows his youthful visions and his sensitivity to textures. I'm collaborating with magazine like: Vogue Italia, Huf Magazine, Indie Magazine, the Collector Magazine. Client Golden Goose brand, Acqua di Parma.
TEXTURES 1 by Heather Barnes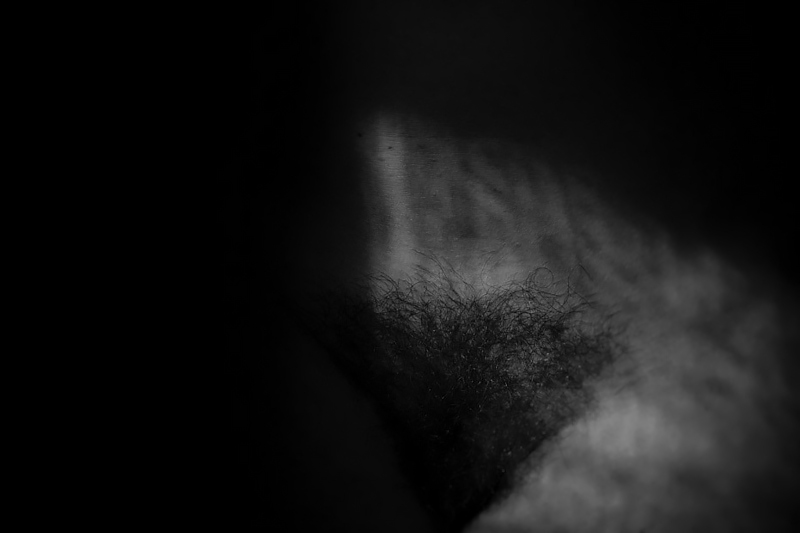 Heather Barnes says,
I am drawn to shapes, lines and textures made by light and shadow, and the stories they tell.
Although I've always had a camera in hand documenting family, I didn't really start to see and make art until about three years ago. I prefer to shoot in black and white, except for sunrises and sunsets, or when the light decides for me that it should be in color.
WINDOW LIGHT by Jo Ann Chaus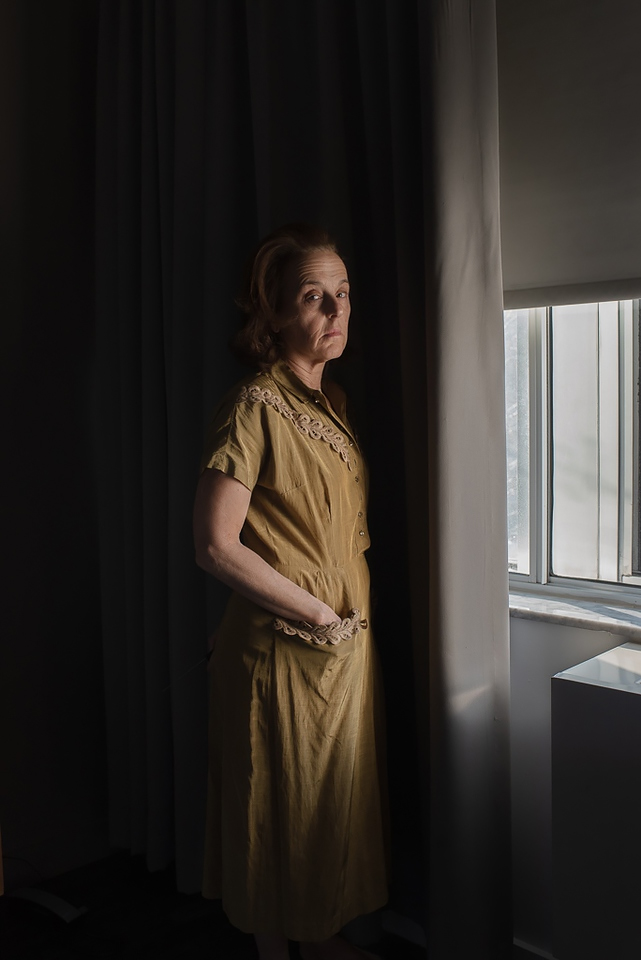 Jo Ann is a visual artist based in the New York Metropolitan area who explores the complexity of her identity as a woman along with her roles as wife, mother and individual, drawing from her personal history, cultural mores, and ancestral constructs. She is influenced by her background in fashion, interest in the study of psychology and the nature of human relationships.
She connects her inner and outer worlds, creating found and constructed performance and still-life images as part of her daily practice. She has self-published the Sweetie & Hansom monograph in 2016 which examines her relationships with and within her family of origin. Her current work, The Exquisite State of Imbalance is a series of staged performative self-portraits and still-life that will be featured in the Pollux Award exhibition in Barcelona from May 7 2019. Her work is produced in book and fine art print form.
She has participated in over 30 group exhibitions, was the Pollux Award Winner with a solo highlight exhibition in Barcelona in May 2019 of twenty images, has been included in the Center for Fine Art Photography Center Forward and Member Exhibitions, selected to attend Center Santa Fe in 2016, and the UNBOUND exhibit at Candela Gallery in Richmond VA July 2019.
BEST SERIES: CLOSER TO HOME 13 by Marna Bell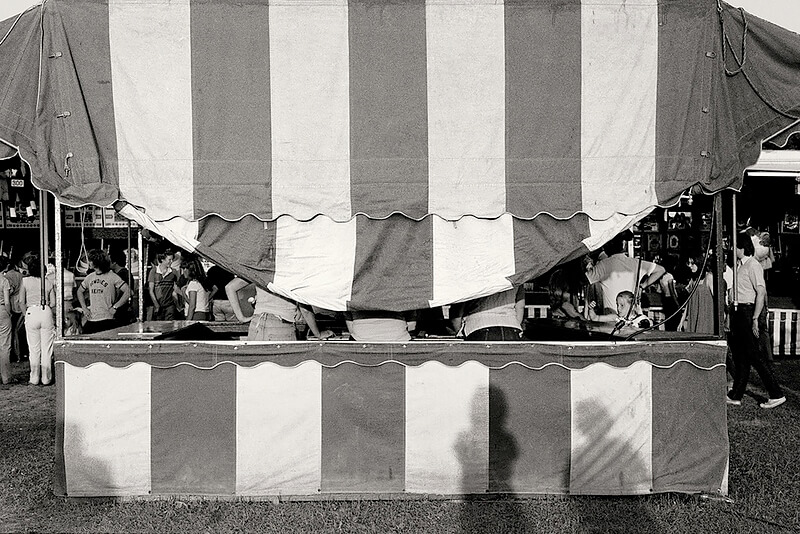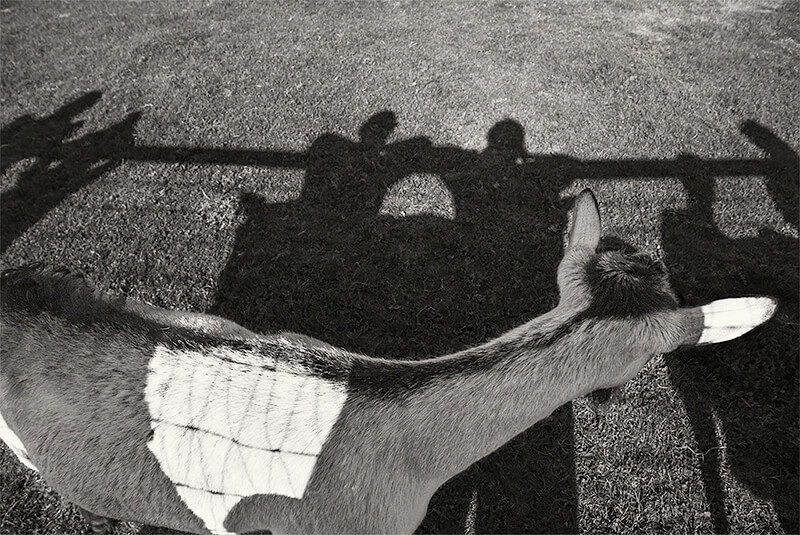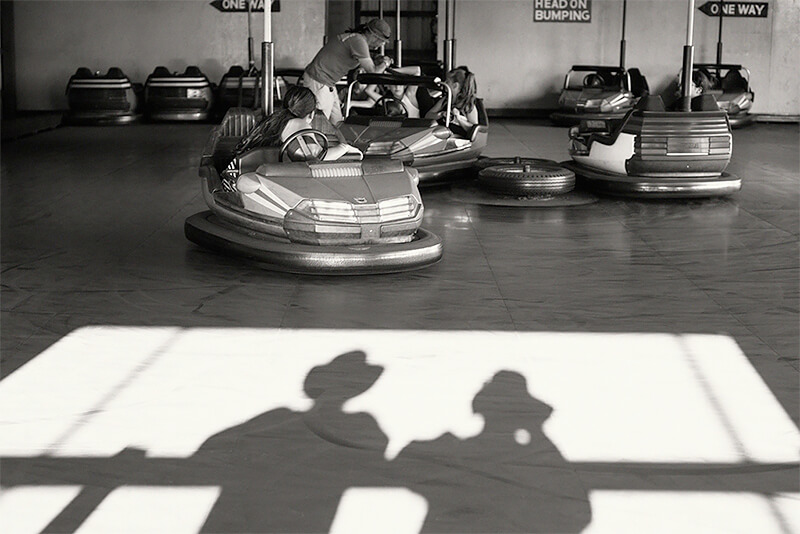 Marna Bell says,
Closer to Home is a collection of photographs taken between 1970 and the present, in Coney Island. The series focuses on a feeling of nostalgia--longing for an idealized time when life seemed simpler.
Childhood amnesia left me with vague, disjointed memories of my youth. In the 1970s, I started taking photographs of Coney Island as a way to recapture those lost memories. In the reclaimed visions, everything seemed perfect. These images represent semi-fictionalized narratives; some dimly recalled memories and some imagined. In this fantasy world of the past, I found excitement and escape, just as it was when I was riding on the merry-go-round with my father.
Marna Bell was born in Brooklyn, New York. She received a BFA from Pratt Institute and an MFA from Syracuse University in painting. Bell has exhibited nationally in museums, galleries and colleges.
She has been published in Black and White magazine; exhibited in group shows at Munson Williams Proctor Arts Inst., Utica, NY, Schweinfurth Memorial Art Center, Auburn, NY, and The Southeast Center for Photography, Greenville, SC. Her book "Hudson Past/Perfect" is in the artist book section of the Howard Greenberg Gallery in New York City.