High-end photo retouching is a critical part of the fashion industry. The fashion world relies on retouching to make the model and clothing look appealing. Retouching photos helps clean up details that can be missed during a photoshoot such as a lone strand of hair standing up, ruffles on the clothes, or blemishes of the model. You can correct those details of an image through photo retouching.
Photo retouching is the act of manipulating an image to create a more satisfying but natural result. The most important reason why retouching is so important to the fashion industry isn't just because it makes their clothes and models look better. When you're a photo retoucher, cleaning up blemishes is one of the many retouching tasks need to master the basics on. If you want to pursue a career in fashion retouching, knowing these basics can help you spend more time on more intensive retouches later on.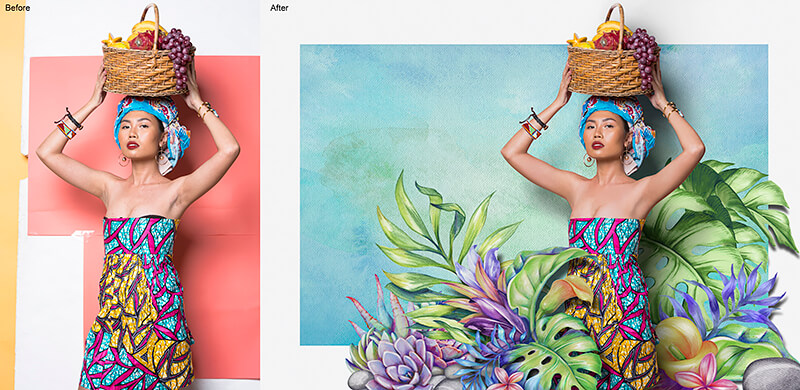 Photo by The Paper Boat Creative
However, we need to understand how high-end retouching helps the different parts of the fashion industry.
●
Fashion Brands:
High-end photo retouching helps brands establish a specific image that they want to portray. When the brand has a certain image set up, it can help them cater to a specific audience. Some brands cater to upper-class audiences while others cater to the general population.
Fashion brands establish identities for themselves so that they can target their desired audience. If you're a brand like Givenchy, you create photos that will appeal to be the affluent members of society who can afford your high-end brands.
●
Retail Outlets:
If you're a brand such as Uniqlo, you know that you cater to a wide audience ranging from upper class to middle class. Your photos will look more casual and appeal to everyone, not just a specific class in society or people who desire to wear a brand and show it off.
●
Fashion Magazines:
When you're retouching photos for a fashion magazine, you are retouching photos so people would be convinced to buy a copy of your publication. This is why magazines usually feature celebrities wearing clothes that look appealing to the buyer.
●
E-Commerce Catalogs:
When you're on e-commerce seller, you want to make your clothes look appealing to buyers because they can't just drop by a retail store or a fashion brand's boutique store to try on your clothes.
Your goal as an e-commerce fashion seller is to make the image of your clothing as appealing as possible so that users will purchase your products. Retouching helps smooth out the wrinkles and remove loose threads and make your picture look appealing to buyers.
●
Fashion and Apparel Photographers:
Retouching photos is very critical to fashion and apparel photographers, you want to show clients that you are capable of shooting high-quality photos and retouch them so you can shoot more photos and generate more income.
Knowing how photo retouching applies to the different members of the fashion industry will help the retoucher have a better understanding of what retouching technique to use in each photo.
Here's why photo retouching is so important to the fashion industry:
1. You can get rid of the model's and the clothes' imperfections and make them look appealing to the buyers
Photo by The Paper Boat Creative
When you're in the position of a fashion photographer, you won't always notice the blemishes or flaws of a model's skin.
Covering veins
When you're taking photos of a hand model, you may notice that the model's veins are popping out. That's not going to be appealing to buyers. Retouching the photo and covering the photo of the veins with skin will make the image appealing to buyers.
Changing the color of teeth
Retouching also helps alter the color of teeth. People have always seen perfect, white teeth as a sign of perfection. When you're in the fashion industry, you want to make everyone and everything look perfect. This includes changing the color of teeth from yellow to white.
Adjusting the model's skin tone
When you're taking photos of a model the flash of light can easily change the skin tone of a model. Strong flashes could make a dark-skinned model look light and vice-versa. Photo retouching helps fix the skin tone of models by balancing decreasing the brightness of the flash and making the model's skin tone in the photo match their actual skin tone.
Remove hair strands
One of the most unavoidable cases where photo retouching is required is the removal of hair strands. After shooting photos of the model, you noticed that the model has a few strands of hair standing up and the hairspray wasn't able to catch it. You can't always take a break to fix the model's hair. There will be moments when you have to use retouching to clean up the extra strands that are standing up.
Strands of hair that stand up are not appealing to buyers so retouching would use the clone stamp or healing brush to cover up that lone strand of hair so the model will look appealing to viewers.
2. Retouching can adjust the model's body shape so that the clothes they wear look appealing to buyers.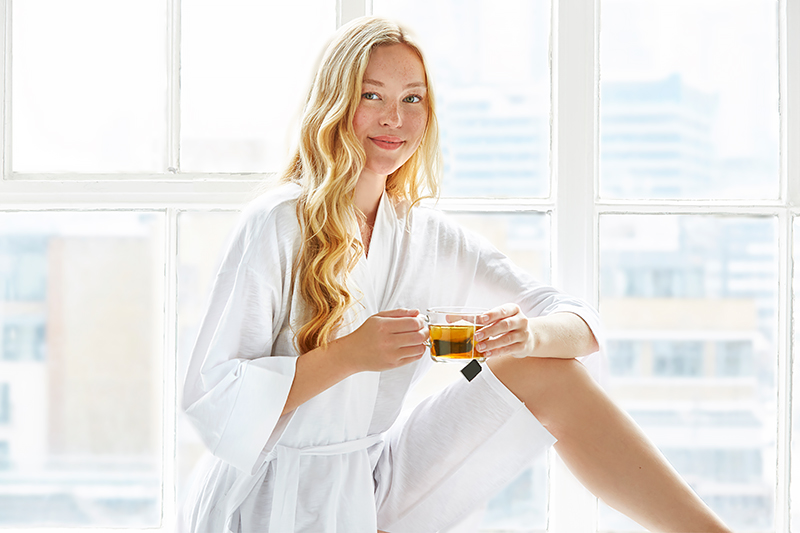 Photo by The Paper Boat Creative
When you're viewing a fashion advertisement, you might wonder why the model looks so skinny in the photo. However, when you see the model in-person, they actually look fit and not as skinny as they did in the ad.
You can thank photo retouching for changing the shape of the model to create an appealing look that buyers like. If the model's shape was retouched to an ideal form that appeals to buyers, this can convince buyers to look at the model and check the clothes they are wearing.
Retouching doesn't just help the buyer see the model in a more appealing manner. The model doesn't have to go through intense diet regimens that can affect their body in the long-term. Photo retouching can make their bodies and faces look a certain way that does not involve putting their body through harm.
If the model looks good with the clothes being featured, buyers can be convinced to purchase the clothes featured in the advertisement.
3. Retouching increases the appeal of clothes so that customers make a purchase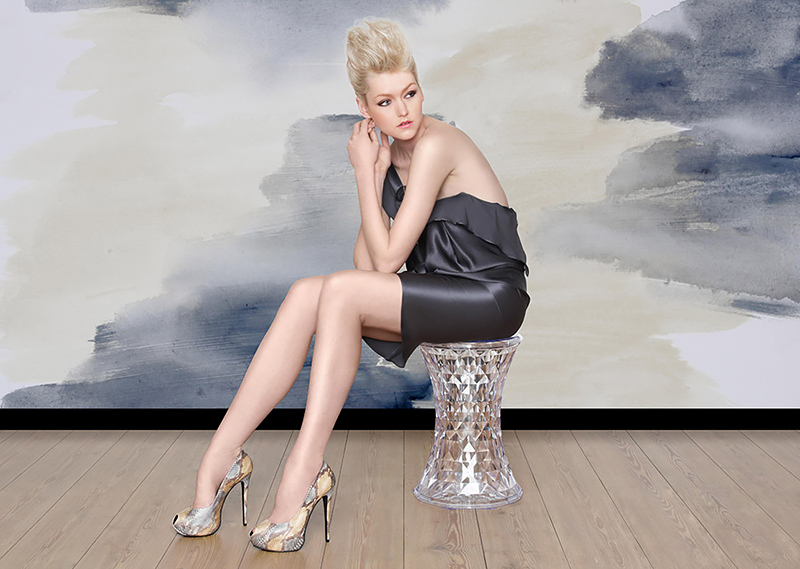 Photo by The Paper Boat Creative
Retouching can do a lot of things that fashion photoshoot cannot, especially when it comes to retouching clothes.
When you're shooting photos of clothes, it's inevitable that the model will wear clothes that are exactly the same but in different colors. If the photographer has to shoot a lot of different clothes and the seller will be posting different colors of the same clothes, the retoucher can change the color of the clothes.
The photographer won't have to wait for the model to change clothes to wear the same article of clothing that's just in a different color. Retouching can alter the colors of the clothes so that no time is wasted between shots.
Sometimes, loose threads are unavoidable Retouching also helps remove loose threads that may not have been spotted at first glance after a shoot. Once again, the healing brush or the clone stamp can come in and save the day for the photographer and the model.
When the clothes look appealing, the buyer will be more convinced to make a purchase. If they spot loose threads all over the article of clothing, they could turn away and look for a different fashion retailer. An appealing photo of clothing is just as important as an appealing model before a buyer makes a purchase.
There are many more photo retouching techniques available online through websites and instructional videos. You can consult through agencies that always conduct
high-end photo retouching services
such as the Paper Boat Creative. They have guides and articles on how they make the ideal fashion photo and more.
Photo retouching isn't just about clicking a few buttons
Fashion will always need high-end photo retouching. Without photo retouchers, the models and clothes will look like everyday clothing and that isn't appealing to a buyer.
The different parts of the fashion industry have different needs for their photos and the retoucher can use their skills to manipulate the image into their client's desired photo,
High-end photo retouching in fashion is important because people want to create an ideal image of the model that will appeal to buyers so the fashion designers can generate more income to make more products.
The retoucher's job is to manipulate the details of the clothes and make the models look their best. When the clothes and the model look their best, the customer will be convinced to consider a purchase and the retoucher can move on to bigger retouching projects.
Fashion retouchers who know basic retouching techniques will be able to dedicate more time to intensive retouching projects and advance their career in the fashion industry.
Rebecca Van Ommen is the Executive Creative Director of Paper Boat Creative, a creative agency that specializes in high-end photo retouching, photo editing, and more. She was one of the youngest Art Directors for Getty Images in London. Her work has been published through some of the world's largest advertising agencies including Mother, AKQA and BBDO London. Rebecca loves to exercise in her spare time. She also enjoys bringing her daughter to photoshoots for inspiration.