In recent years, drone photography has been one of the largest growing genres in the fields of photography, precisely
wedding photography
. It requires great ability to run a high-quality camera in the sky to capture aerial photographs and the results can be beyond imagination. This article is all about the tips for drone photography that can make drone photography better. You will get to understand the practical, safety and legal considerations for better drone photography
Tips for Drone photography
No matter if you are already efficient in handling drone camera or just planning to begin one, there are certain things that you should take care of. Here are some of the drone photography tips that one should keep in mind while using a drone camera:
1. Choose drones depending on your skill and need:
An important thing to keep in mind is 'how well can you fly a drone'? For beginners, lighter, sturdier, and cheaper drones are available. These drones do not charge much but they do have fewer features. Hence, look for a drone that would match your skill.
Also, you must know, what you can do with your drone. Like, some drones can only be operated indoors, some have inbuilt lighting which helps shooting at night, while some are capable of flying longer distances. You need to go through the features carefully before deciding what you want to do with your drone.
2. Learn the rules of the venue:
You definitely have to keep this in mind. Today, a drone is present with mostly every other person and this is the reason why there is a lot of development regarding the rules and regulations concerned about where, how, and who can fly a drone. Drones cannot be flown around other aircraft or aerial objects, so airports and nearby areas should not be an option.
3. Checklist Checking:
It is always good to go for a trial flight. It will ensure you have everything that you need before you fly. Not only that, but people around you and your drone will be safe too.
Before you begin, these are the things that you need to check:
i) Fly Zone
ii) Weather
iii) Surroundings
iv) Battery
v) Settings
vi) Propellers
vii) Motor
viii) Controls
4. Test drive:
It would be a very stupid decision if you do not go for a test drive of your drone. You are definitely not going to invest your time and money on a drone and end up losing control of it. Do not forget to test drive your drone. Drone flying is just about 'practice till perfection'.
5. Learn drone photography techniques:
There is no point in travelling to amazing locations and you end up returning home with a weirdly-framed photo. Capturing beautiful photos is an art which can be learnt only with time and testing.
A few tips that you can keep in mind are:
i)
Do not forget the basics
Mostly, we forget the basic principles of photography while we are advancing further, but it is still relevant for drone photography. To deal with the art like a pro it is very important to know the basic rules like the rule of thirds, golden ratio and leading lines.
ii)
Look for symmetry & patterns
Up in the air, you will get some iconic aerial photographs. Searching for interesting blend of colours, shapes, and repetition.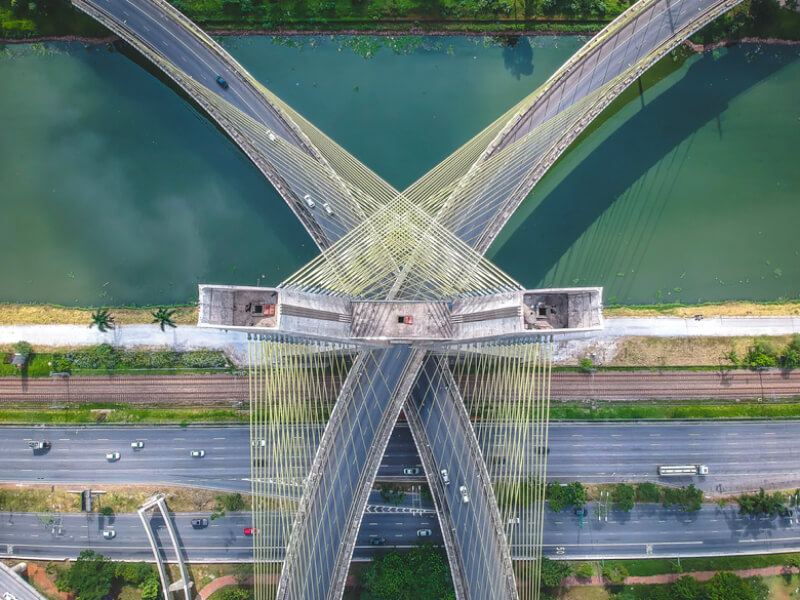 iii)
Keep it simple
Simplicity is the best component for an amazing photograph. Thus, look for a simple and natural blend of subjects for amazing shots.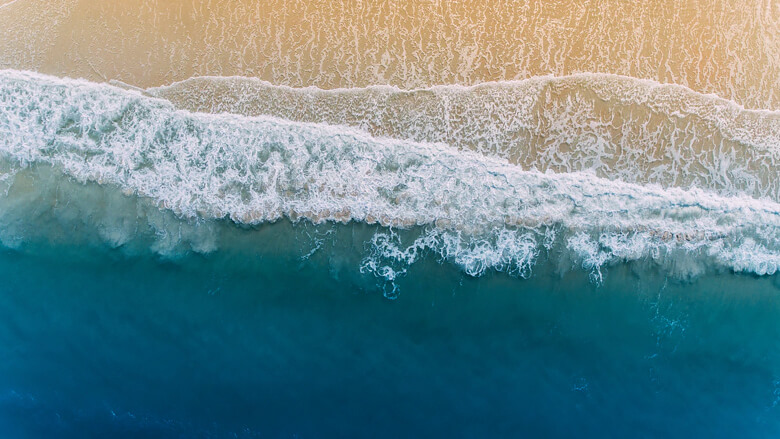 iv)
Play with light
As photographers, you all know that light plays a crucial role while taking photographs. The correct amount of light could be a huge advantage for drone photographers. For example, clicking a picture at a particular times in a day can get you beautiful pictures.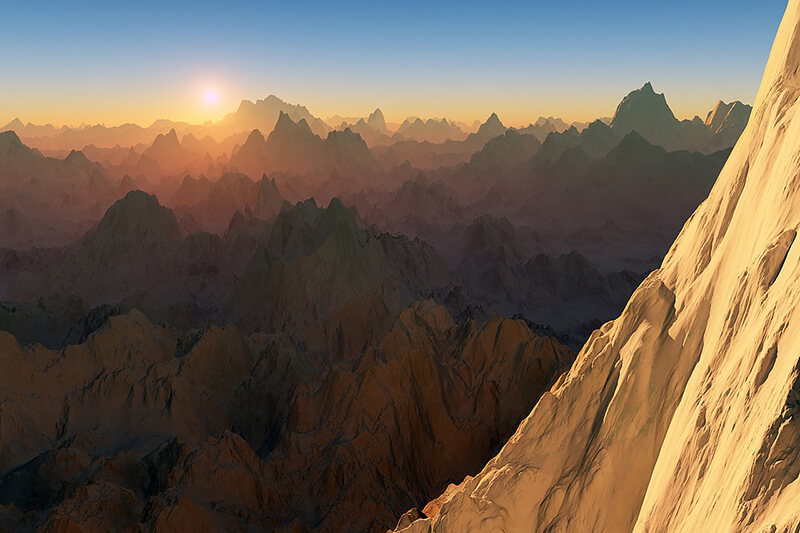 6. Do not forget the essential add-ons:
i) Batteries
ii) Propeller guards
iii) Extra propellers
iv) Extra SD card
7. Accessories:
i)
Drone landing pad
A drone landing pad would make sure that your device is not harmed.
ii)
LED Lights
There are chances that your drone gets lost in the dark. LED lights will not only give your device a nice look but also you will be able to constantly track your drone.
10. Maintain a lower ISO:
Drone cameras usually have low sensors which do not work well at high ISO settings. Some devices will produce noises if the ISO is more than 100. While you are shooting on a windy or shady places try to keep a slow shutter speed to let in more light and be able to maintain the lowest ISO for clean and sharp pictures.
11. Be ready to improvise:
As a photographer, you need to know how to handle unexpected and unwanted situations. The weather might go hay-way, the venue you chose might be declared unsuitable to shoot with a drone camera, for situations like this, you have to know what to do.
12. Panoramic shots to get higher resolution images:
Drone cameras have low megapixel count which makes their photo resolution low. Thus, for a wealth of image details, you can use the panorama technique. Some drones are inbuilt with Panorama Mode but if one does not have it, editing software could be used to reach the desired effect.
13. Experiment with both aspect ratios (16:9 or 4:3):
For digital cameras, the 3:2 aspect ratio is the most common, but because drone cameras are generally used to make videos, they have wider formats of 16:9 and 4:3. If you are uncertain about which format to use, you could use both formats to check which one gives you the desired effect.
14. Use camera lens filters:
You might not feel that filter isa must-have accessories in case of drone photography, but they are actually very much needed to help you with better pictures. There are ample filters each with a different purpose. Before purchasing any filter you need to keep in mind the types of photos you take, time of your shoot and the environment you generally shoot in.
Drone photography is undoubtedly has been a powerful development in the field of photography which has made a huge impact on photography as a whole. Mastering the art of drone photography could be tricky but with practice and using these tips for drone photography, you can definitely achieve perfection with time.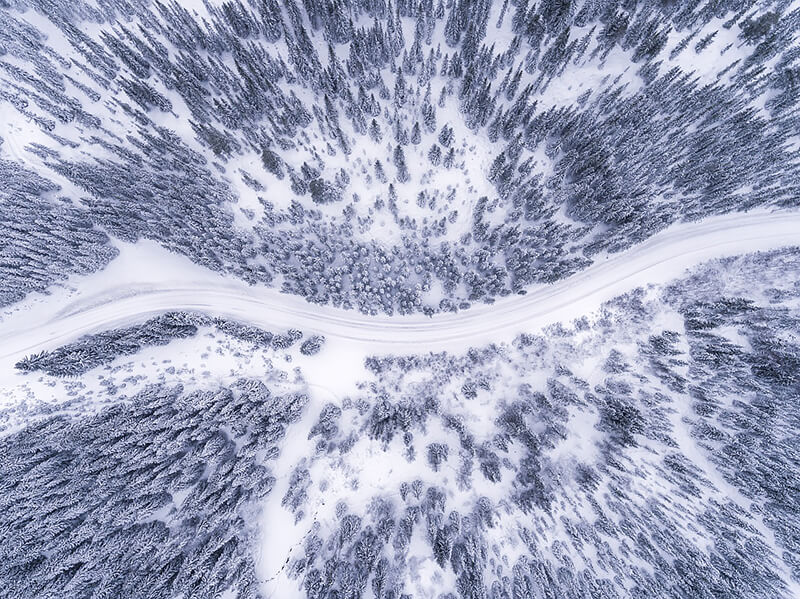 Hi, my name is Avipsha Neogi and I am a Content Writer at
CamYogi
, Kolkata, India. I write creative blogs on a varied niche such as fashion, beauty, lifestyle, and more. Apart from writing I like to read novels, plays and short stories, also listen to soft music.