Marketing anything requires an investment of time and money. For most who are starting out a new business venture, the first may be in far more plentiful supply than the latter.
If you are a photographer starting your own business, the odds are, you're probably on a tight budget. But marketing isn't going to just take care of itself; it definitely needs attention and effort.
Luckily, in the age of free technologies, it doesn't have to break the bank.
Here are some tips and tools for photography marketing on a budget.
Branding
Branding is an incredibly important aspect of any business, whether old or new, regardless of the niche.
Your brand is all about who you are: what your company represents, how it interacts with your clients, and how it reaches out to potential new customers.
Branding is made up of a multitude of smaller components.
Logo design is one of the most easily recognized aspects of a brand - think of Instagram, and immediately the stylized camera in highlighter yellows and brilliant pinks comes to mind.
For a photography business,
creating a logo that references old-school cameras
is a classic, and classy, inspiration.
Your logo will be used everywhere - your website, your social media, your promotional products, your marketing materials, your business cards - and will represent your company.
Other aspects of branding include putting together a style guide for your brand, which means outlining the graphics, fonts, colors, and layouts that you will use across different platforms.
Here are some tools for budget-friendly brand creation:
Piktochart
LogoDesign.net
DaFont.com
Portfolio
Building your portfolio is a huge part of landing new clients. Your portfolio tells them something about who you are, what you do, and what you're capable of.
It's all about showcasing your talent and giving them the confidence that hiring you is the right decision.
But it isn't enough just to stick all your photos in one space and call it a day.
Photography is art. Portfolios can also be art. Creating a haphazard showcase for your artwork detracts from your brand.
So how can you make your portfolio work for you on a marketing level?
- Keep it simple. Let the photographs be the star.
- Keep it consolidated.
- Keep it easy to navigate.
- Use keywords and search terms that are in demand. Google Analytics can help with this.
- Include important information, such as contact info.
- Choose a tone for the design that aligns with your photography.
- Curate your works. Your portfolio isn't everything you've ever done; it's the best of, the greatest hits, and should showcase what you can do in different arenas in which you work.
- Educate yourself on
effective use of SEO
(perhaps using some of the tools we've included here).
Here are some tools for budget-friendly portfolio creation:
Wix.com
Flickr
Behance
Social Media
As mentioned, branding also includes how you interact with your customers. This includes both online and in real life.
For the online aspect, a key to a good brand is to be accessible. Take advantage of social media platforms to reach out to customers, ask for feedback, offer discounts, and thank them for their patronage.
Also, keep in mind that connecting your social media and your portfolio will enable them both to work for you in marketing. One should lead to the other; give your viewers a chance to investigate everything that you have to offer by including links to other platforms.
Social media is a great way for an up and coming talent to network, as well.
- Follow and get involved with other accounts whose interests align with your own.
- Take the initiative to reach out to likeminded photographers or users.
- Create chances to interact with your viewers by asking questions, inviting opinions, or staging contests.
- Get involved in local community events, and showcase the photos you take at these, allowing the community - and your talent - to shine.
Your social media accounts are also a way for your customers to get to know you on a more personal level.
Apart from the official photography that you include in your portfolio, your social media can be the place to show off your lighthearted side, perhaps demonstrating your interests and passions, or showing candid photos of friends, family, and pets.
Make use of the hashtags on
social media platforms to keep your content searchable
. This makes what you offer discoverable and boosts the effectiveness of your marketing.
Here are some tools for budget-friendly social media marketing:
Instagram
Facebook
Pinterest
Twitter
With all of the avenues open to photography buffs today, starting a business that allows you to pursue your passion isn't as daunting as it might be. With a little time and effort, and a dedication to using the tools available to you, you can successfully market your photography - even on a budget.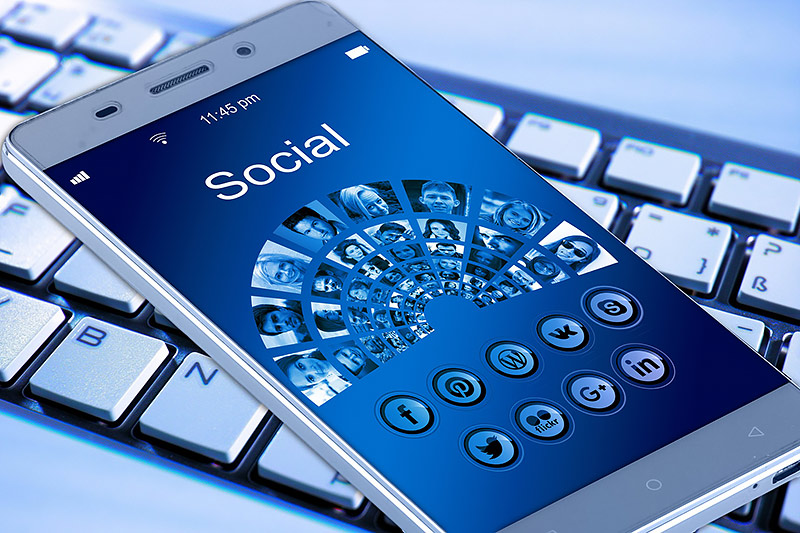 About Tarif Khan
Tarif Khan has over fifteen years of experience in graphic design. He is the Head of Design at LogoDesign.net where he oversees and directs all creative design activities, including logo design, web design and web development. He loves sharing quirky, out-of-the-box design ideas and his own experiments. You connect with Tarif on LinkedIn.