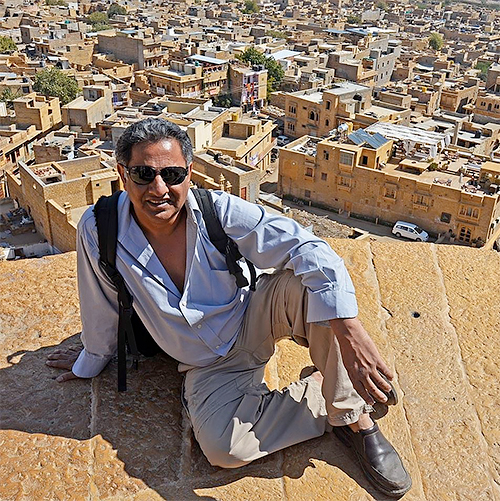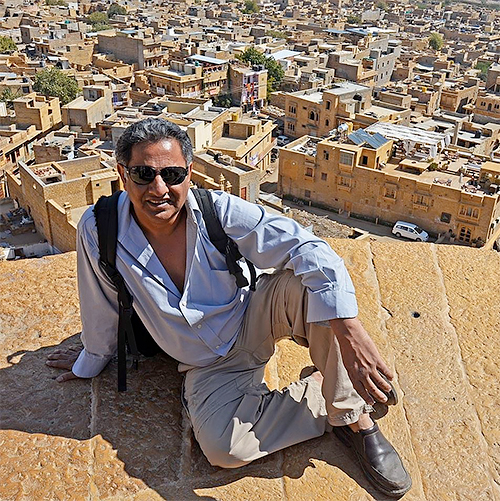 Robi Chakraborty's work was noticed by All About Photo on several occasions for his colorful images of India. We asked him a few questions about his life and work.
All About Photo: Tell us about your first introduction to photography. What drew you into this world?
Robi Chakraborty:
Photography first crossed my mind when my father's friend used to photograph wildlife in Kenya, where we lived when I was a child. I found it fascinating and it stuck with me. Years later I was sitting in a park in New Delhi having my lunch when I realized how much I hated my job. I was working for a chartered accountant, locked up in a room day after day, buried in ledgers and journals. That evening I chanced upon an Ansel Adams Exhibition at the United States Information Centers Library Auditorium. There were these beautiful black and white prints of New Mexico, Yosemite, and other landscapes. I was blown away. Soon after, I enrolled in a diploma course taught by another Ansel Adams fan and photographer – and thus began my journey as a photographer.
AAP: Where did you study/learn photography?
Robi Chakraborty:
Triveni Kala Sangam Diploma in Photography New Delhi, taught by O P Sharma.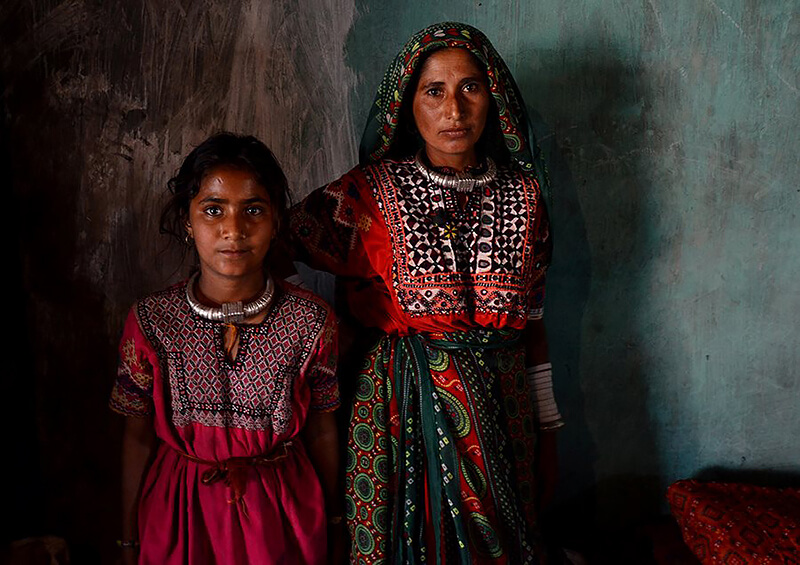 Robi Chakraborty
AAP: Do you remember your first shot? What was it?
Robi Chakraborty:
Yes, my first shot was a photo of a baby deer trying to stand up. I took the shot on a class trip to the Delhi Zoo.
AAP: Do you have a mentor or role model?
Robi Chakraborty:
I have a few. My favorite photographer is Dorothea Lange and greatly admire her Depression-era photographs. Others that inspire me are Mary Ellen Mark, Yousuf Karsh, Ansel Adams, and Robert Frank to name a few. They have all created powerful imagery through their black and white pictures that I am drawn to and inspired by.
AAP: What was the best piece of advice you were given starting out?
Robi Chakraborty:
Be yourself and see things through your own eyes.
AAP: How do you manage your time between India and the USA?
Robi Chakraborty:
I visit India once or twice a year. I typically spend around two to three months in India and about nine to ten months in the US.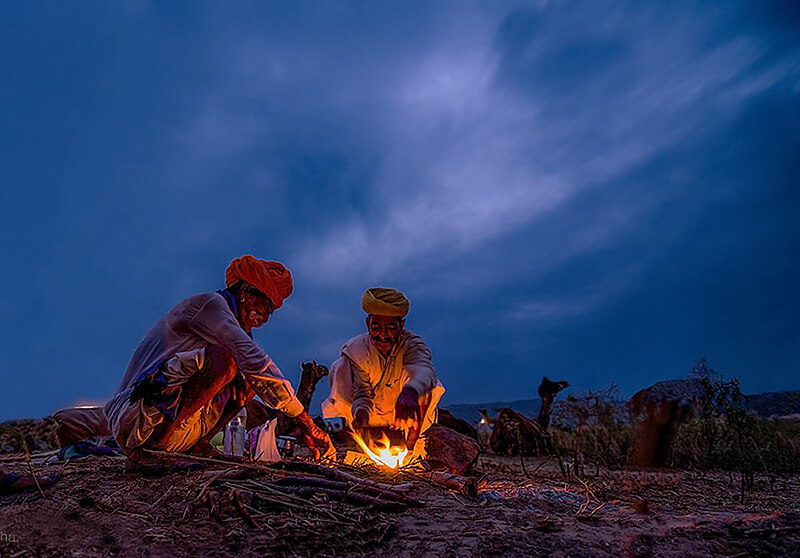 Robi Chakraborty
AAP: What was your biggest challenge so far?
Robi Chakraborty:
Staying relevant and maintaining my style despite ever-changing trends in modern photography.
AAP: Do you travel alone?
Robi Chakraborty:
I do and I love it. I do not plan where I am going so am completely flexible with my movements. I could be in some city one day and then find myself traveling somewhere else on a tractor and landing up in a distant desert village the next day. I like to go with the flow as that's the best way for me to find new experiences and subjects.
AAP: How do you prepare for your trips?
Robi Chakraborty:
I travel light with just my camera equipment and the bare necessities. There is no preparation I need to do other than being open and flexible to opportunities for travel and meeting people. For example, I was in Gus-rat where I encountered some men who were heading to a fair in Haji Pir. They invited me along and then at the fair I met some villagers who ended up inviting me to their local village located in Kutch. They brought me there on their tractor-trailer and I stayed with them for three days. I was able to photograph them in their homes and capture their everyday life this way.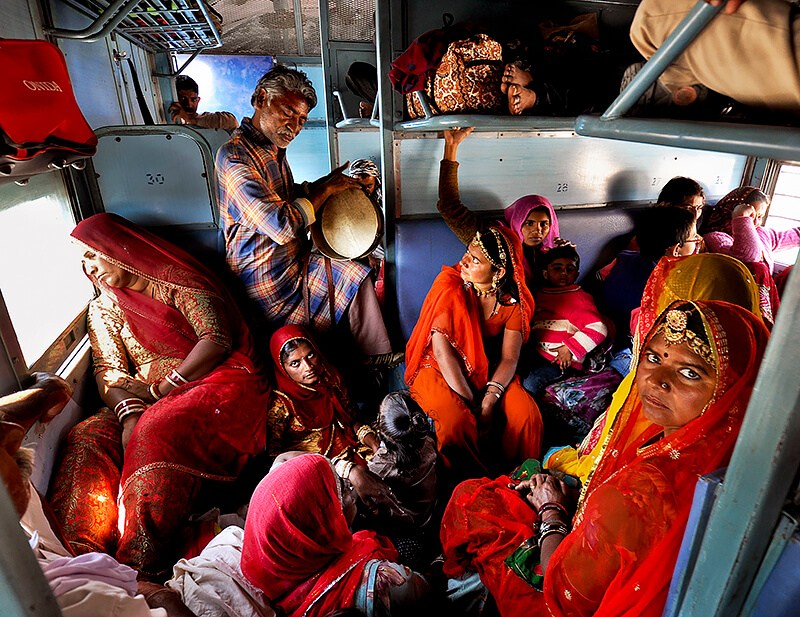 Robi Chakraborty
AAP: How do you manage to capture such spontaneous images of people? Do you show them your images?
Robi Chakraborty:
I get into a zone and it's like being in on autopilot. I walk around and click fast before my subjects can react. Sometimes they see me coming towards them but I shoot anyway. I like it both ways; Candid photos and also when they see me and look straight at the camera. I show them the photos if they ask to see them, otherwise I move on.
AAP: What equipment do you use?
Robi Chakraborty:
I started with an Olympus om2, Nikon F3 and a Mamiya RB67 film camera Now I have a Nikon D810, 14-24, 85mm, 70-300mm lenses and a Fuji X70.
AAP: Do you spend a lot of time editing your work?
Robi Chakraborty:
No, I do very minimal editing such as color correcting and adjusting contrast. I don't do much more than that.
Robi Chakraborty
AAP: Some stories and in black and white others in color, what determines your choice?
Robi Chakraborty:
Certain combinations of colors translate better into black and white and if that works well with the composition, I will often go with the black and white variation of the image. Lately, I have been shooting in color as India is full of color and I like to keep this in the image.
AAP: What makes the difference between a good image and an iconic image?
Robi Chakraborty:
A good image is one that has most, if not all, of the factors that make for a good composition, such as exposure, creativity, originality, etc. An iconic image takes a good image to a different level. It has the power of moving you emotionally and sticking in your mind and heart. Few can achieve that and I think my heroes in photography have done so. Dorethea Lange's famous shot of the Depression-era mother and children come to mind as well as the Portrait of Churchill by Yousuf Karsh.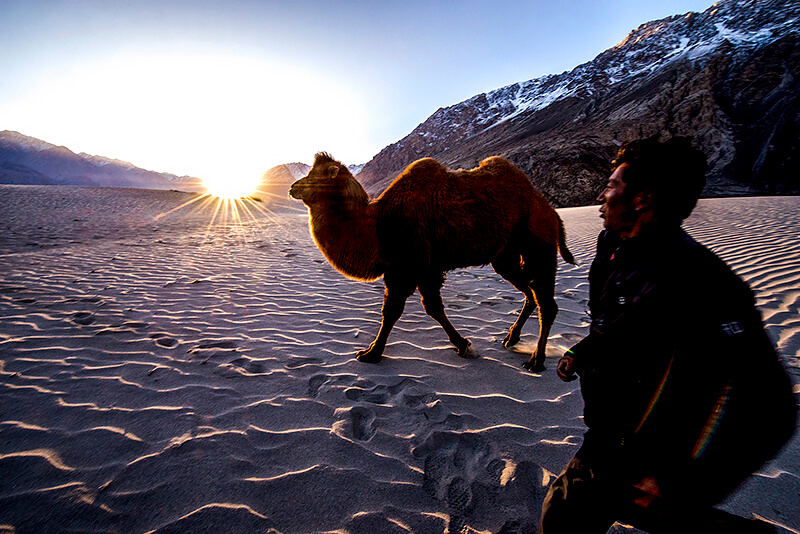 Robi Chakraborty
AAP: Do you have a favorite photograph? (if so which one)
Robi Chakraborty:
My favorite image by another photographer is Migrant Mother by Dorothea Lange
My favorite photo that I have taken is of two Manali girls sitting in a doorway and eating wildflowers. It is one of my earliest photographs and the moment I was able to capture moved me.
AAP: What advice would you give someone who would like to become a photographer like you today?
Robi Chakraborty:
I would say to follow your own heart and find your own images.
AAP: What mistake should a young photographer avoid?
Robi Chakraborty:
Trying to copy someone else or going with what is in vogue at any given time.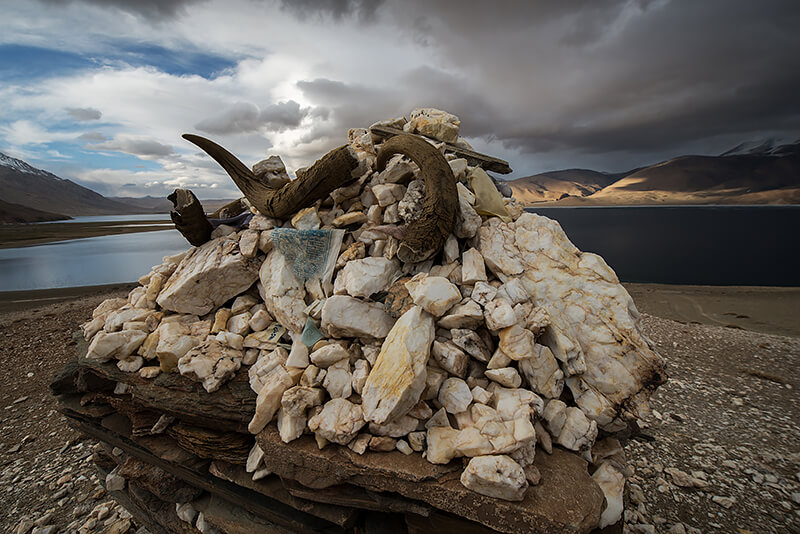 Robi Chakraborty
AAP: Your best memory as a photographer?
Robi Chakraborty:
My best memory was when I went on my first hike in the Himalayas and befriended a few villagers who invited me and my girlfriend at that time to stay with them. We ended up staying for a week with them and I got my favorite black and white picture. We were young and the world was new and exciting.
AAP: Why do you think it is important for a photographer to submit his/her work to photo contests?
Robi Chakraborty:
I love photo contests because through them I get to see what the judges respond to and what they think about my work. It is good exposure and I can share my photography with more people.
AAP: What else would you like to do if you had more time?
Robi Chakraborty:
I would love to travel through Africa; one country after the other.
Robi Chakraborty
AAP: What are your upcoming projects?
Robi Chakraborty:
I am working on a couple of books that I want to publish about my experiences and photos of India called India: a Love Affair
AAP: Anything else you would like to share?
Robi Chakraborty:
Photography for me is an excuse to travel and an opportunity to experience all of the beautiful people I've encountered in the world. I love rural folks and if not for a camera, I would have never known who and how wonderful they are.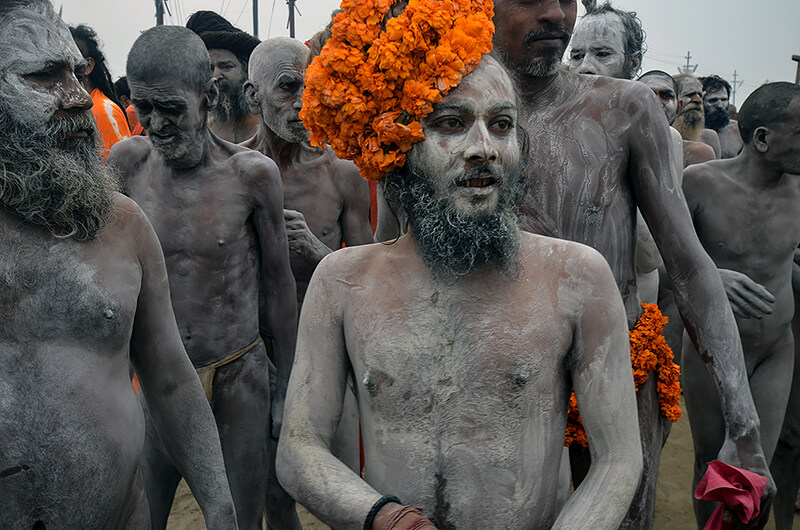 Robi Chakraborty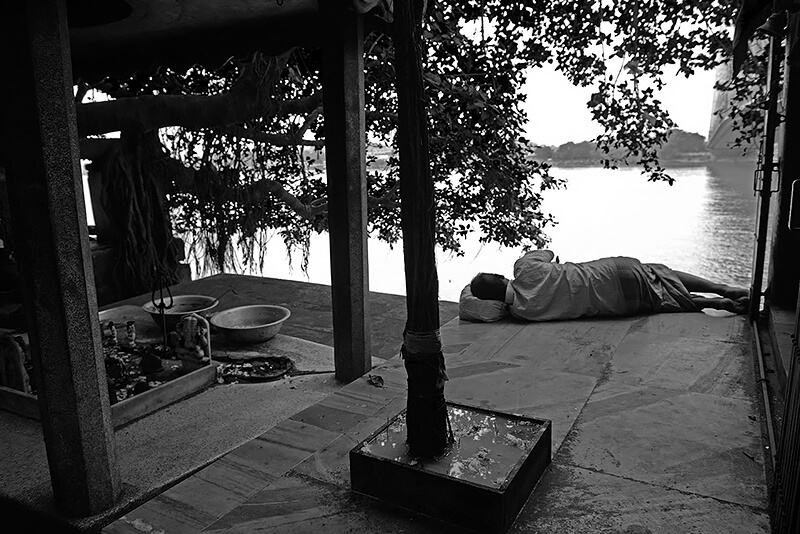 Robi Chakraborty
Robi Chakraborty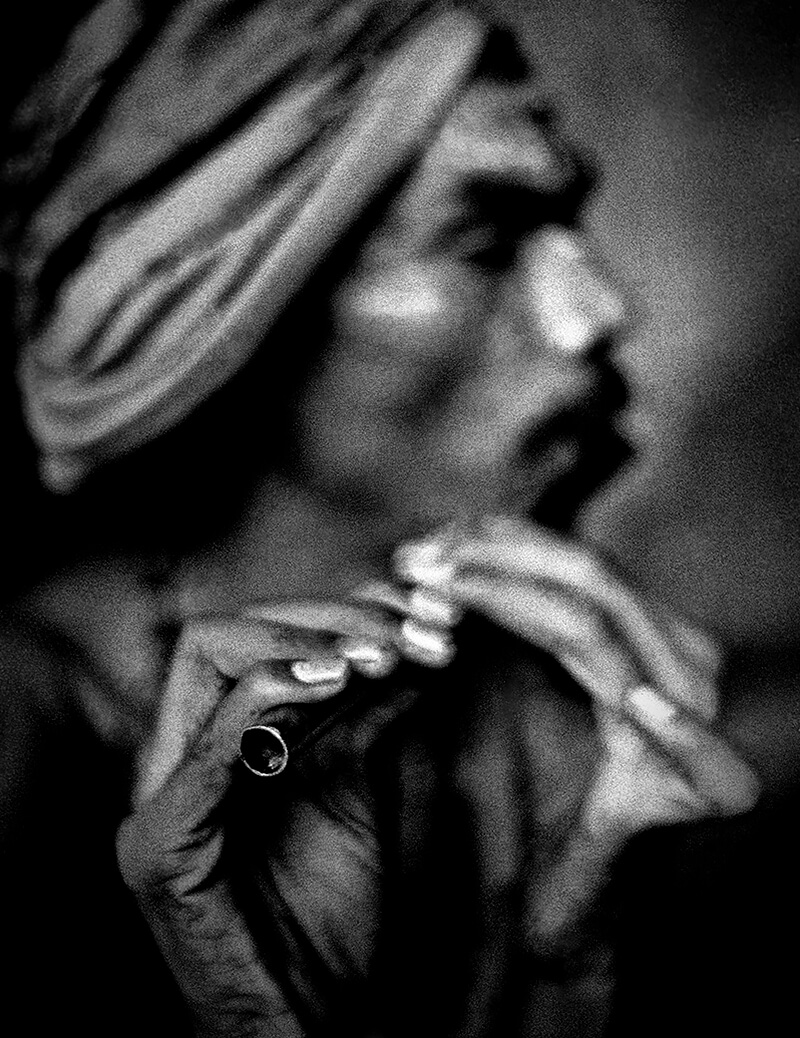 Robi Chakraborty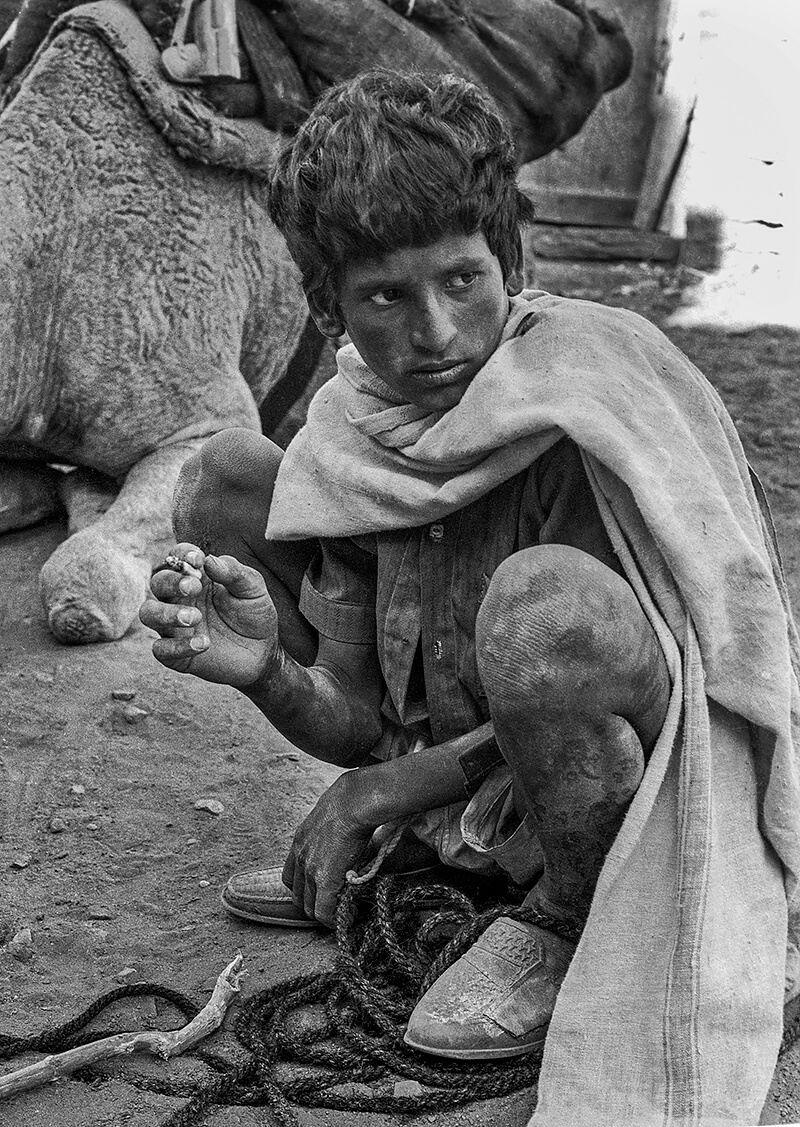 Robi Chakraborty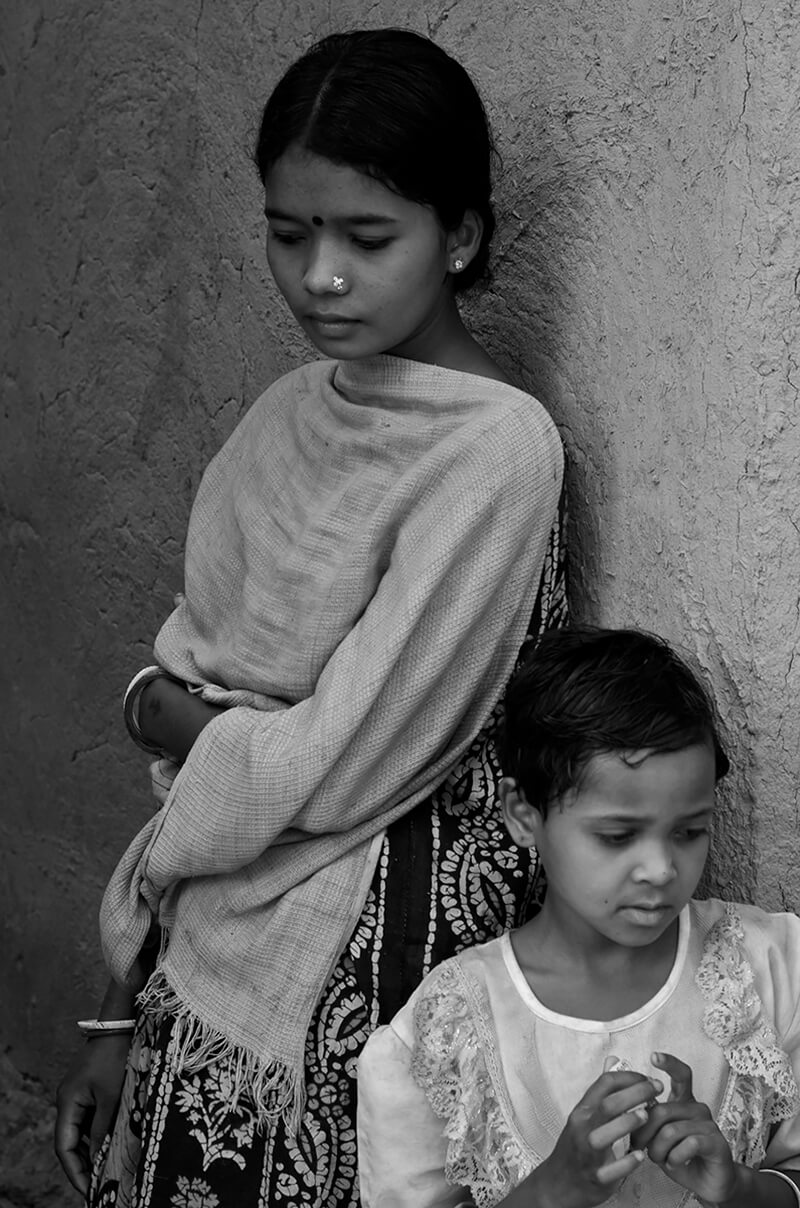 Robi Chakraborty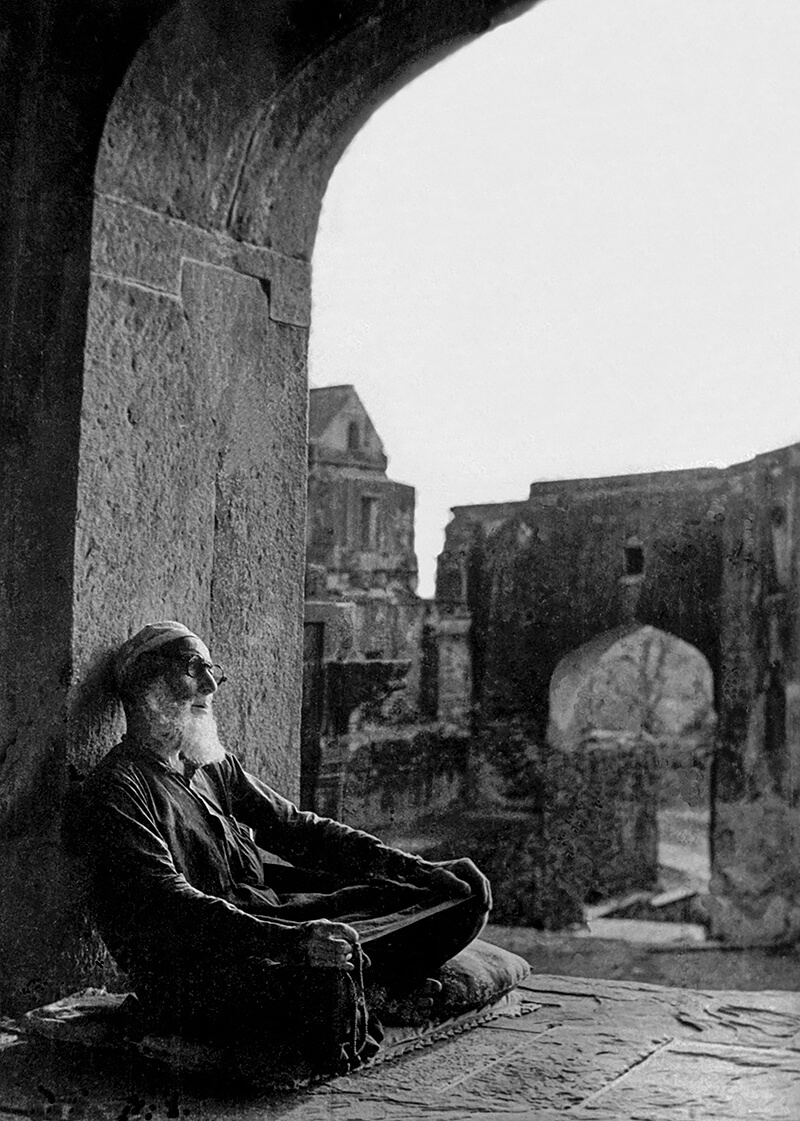 Robi Chakraborty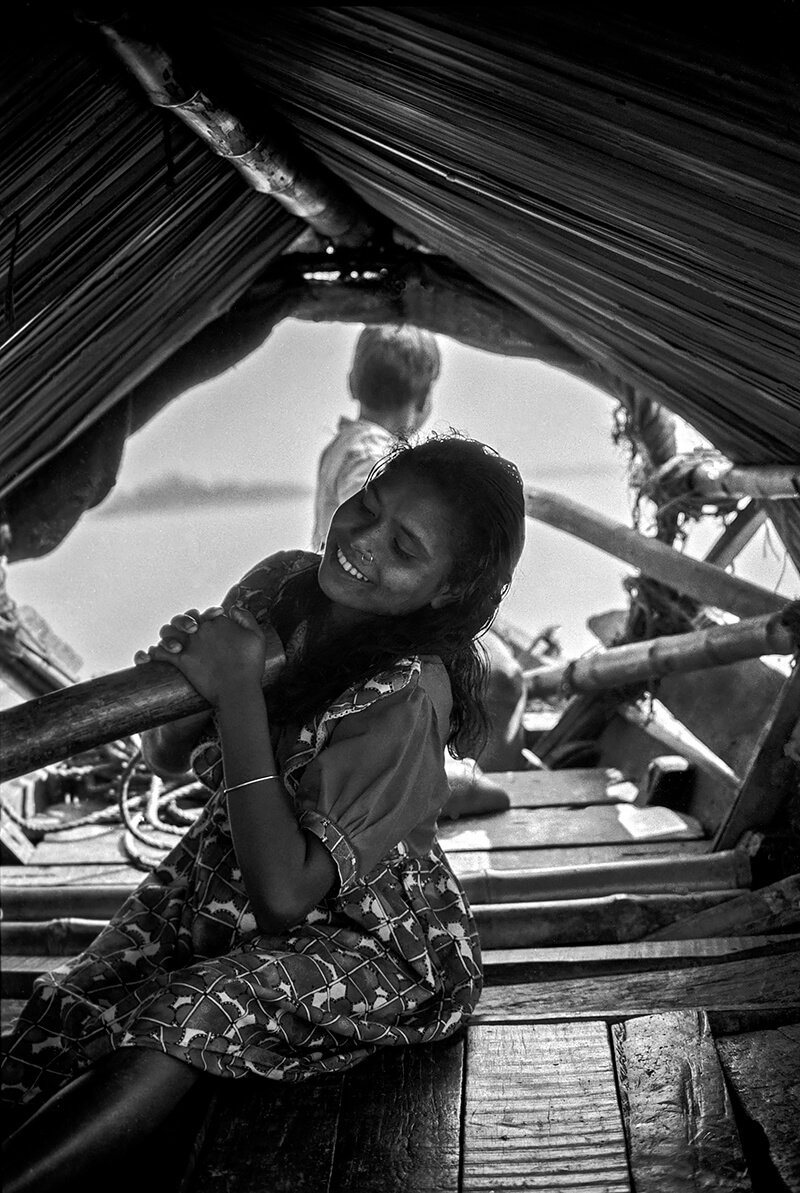 Robi Chakraborty