The photography business is an intense industry. The competition, the high expectations of the customers, and the costs involved are often tougher than we can handle. What's certain is that turning your photography business into a major success requires more than just photography skills.
In today's marketplace, professional photographers and creative agencies can stand out of the crowd by crafting unique marketing campaigns. Fortunately, you can find a ton of information on how to market your business. Unfortunately, many articles and videos are outdated and misleading.
Therefore, assuming that you're looking for insightful guidance on how to promote your photography business, here are the 9 strategies that should help you effectively promote your hard work.
1. Establish Your Business Model
How are your monetizing your work? What type of photos are you taking? How can other people use them? Why would they need them?
The first thing you have to do is define exactly what you can do to provide value to others. Before you take action, ensure that your chosen activity is something that people actually want or need. If there's competition, there are big chances that your business model is viable and profitable.
The photography business is very broad. Here are just some of the ways you can monetize your photos and videos:
- Sell your work on stock (royalty-free) platforms such as Shutterstock or Pexels
- Collaborate with businesses and provide unique visual content (photos, editing, videos)
- Sell your work on freelancer marketplaces like Fiverr and Upwork
- Blog about your pictures and get rewarded for it.
- Print your pictures on T-Shirts and sell the end product
- Create business advertisements
- Collaborate with agencies and let them sell your work.
These are just a few ideas, yet there are so many more options. Find the business model that suits you the best and focus on getting really good at it.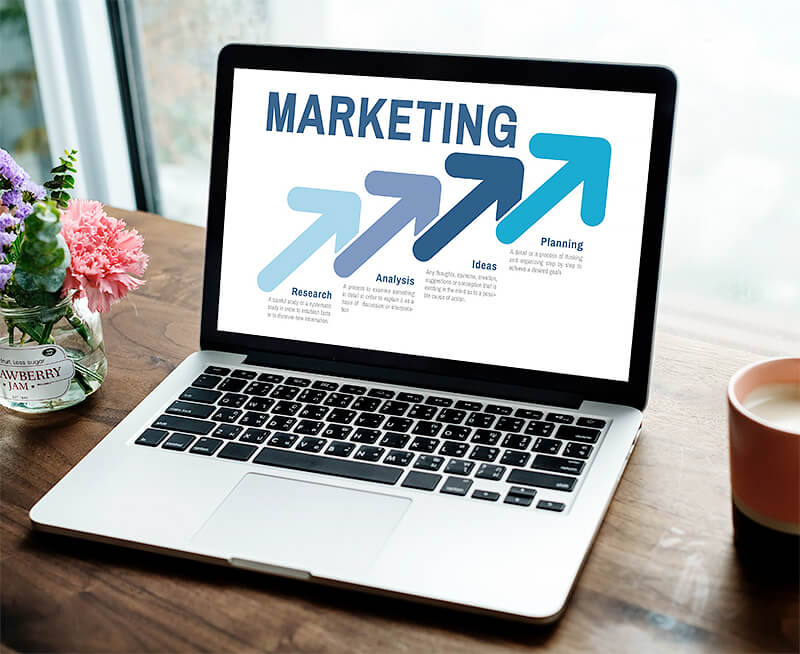 2. Define Your Target Audience
Once you've chosen your business model, it's time to choose your target audience. For example, if you're going to create slideshow business presentations and get paid per project, you need to establish what type of clients you want.
For example, you can target local businesses that need extra visual content to post on their social media channels. On the other hand, you can go for Fortune 500 companies and offer incredible quality for a very different price.
You can go deeper and establish what type of businesses you're going to help. B2C? B2B? What type of businesses? Supermarkets? Fashion e-commerce stores? Digital tools and services?
Before you start planning and strategizing your videos, establish exactly
who your target audience is
.
3. Study the Competition & Develop a Unique Value Proposition
Once you're absolutely sure about your target audience, it's time to identify professionals and businesses that are already doing what you're planning to do. Search on Google, use photography forums to ask questions, check freelancing platforms to see the demands and offerings, search on social media networks for various industry keywords, and simply ask around.
Take notes and identify the PROs and CONs of your direct competitors. Analyze the list and search for unique solutions to provide. This is basically your unique value proposition, the element that sets you apart from the rest of the players within your niche. Here's an
amazing guide on how to develop an effective UVP
.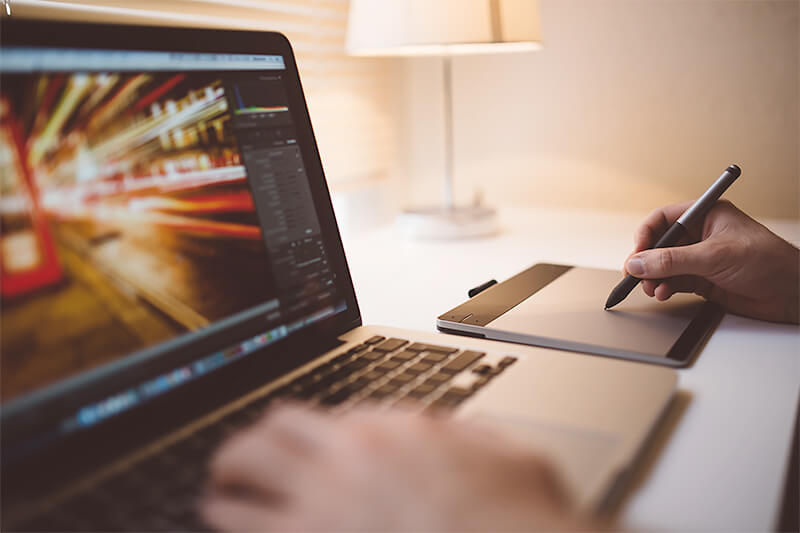 4. Create Your Brand & Start a Website
By defining your unique value proposition, your brand image is already gaining shapes. Create or outsource a logo and start a personal website.
Great photographers present active websites that feature their personal brand. This is the online resume of a photographer, so you'd better consider developing one as quickly as possible. There are tons of guides that should help you create a good-looking site, so don't hesitate to get started.
5. Hire Writing Experts
Every website requires content. Content is a broad term: it's everything from text to photos and videos. For example, a logo is basically a type of content. An article (the text itself) is another. A video presentation is content, and an infographic is content.
That's why you often hear that Content is king. As a photographer, you might not possess excellent writing skills, so it's quite advisable to leverage the services of professional writers. From personal experience, I find academic writing services the most amazing places to outsource content for your site, mostly because the writing style is authentic and unique. Here are some sources I always recommend:
-
Best Essay Tips
-
EduGeeksClub
-
ProEssayWriting
If you're good at writing, I'd suggest you take care of your own content, as you're the only one who knows every detail of your business activity and business mission.
6. Build Connections and Create a Database
As a photographer, your clients' database is the most important asset that'll help you build a prosperous future. Think about it: finding clients demands work, time, energy, attention, and money.
If every client your work with returns to you at least one more time during their life, you've basically doubled your work without spending a dime on extra prospective customers.
If you offer full quality, awesome communication, and great support to your customers, they'll come back and recommend you to their friends. Whenever you have photos that might satisfy the needs of your previous clients, you can immediately pitch your work and benefit from a quick response.
If you build a database, everything will become simpler. Nowadays, email marketing is the best way to collect a database of clients and prospective clients. I'd suggest you build a segmented email list and a squeeze page to collect leads. Here's a
tutorial
on how to do that.
7. Leverage Social Media Channels
Social media is the perfect place to promote your photos and videos, regardless of your monetization technique. Displaying your portfolio has never been easier. Simply create social media profiles on Facebook, Twitter, Instagram, Pinterest, Flickr, Google+ and Tumblr and upload your work.
Use
social media automation software
to schedule your photos and bulk upload on more social platforms at once. If you wish to, use paid advertising features to promote your work to more social media users for extra exposure.
Again, you can find plenty of information on how to create advertising campaigns on every social media channel. Here's a
tutorial
I found truly useful.
8. Start an Influencer Marketing Campaign
Influencer marketing involves finding individuals who benefit from a large database of followers. Make sure the influencer is appealing to the same (or similar) target audience as you do, and be certain that you're not a direct threat (direct competitor).
You can find influencers in various ways. There are digital platforms like Buzzsumo that feature buzzing content and relevant influencers in every possible niche. You can find influencers on social channels and send a direct message explaining your needs. If you want social media promotion, referral opportunities, or a potential collaboration, simply ask for it!
9. Takeaways
Promoting a photography business is no different than promoting an e-commerce store or a how-to blog. There are some different elements involved, of course, though the principles remain the same:
Know your business model, know your audience, and know your marketing strategy. Offer value, get social, leverage the use of professional writers, and build a goldmine database that'll keep you busy in the future.
Mark Delarika
is a professional content writer and teacher, successful entrepreneur, and blogger. He is familiar with a wide range of spheres concerning running his own business and education. Mark taught in more than 10 countries all over the world. He is a business writer at
US Projector
. He helps students and businessmen to improve their writing skills, shares his personal experience, and gives practical tips..