The Lumiere Brothers Center for Photography is presenting the work of the British animal photographer Tim Flach, known all over the world for his unusual shots of wild and domestic animals.
He explores the interaction of humans and the environment, rare and endangered species of animals, adapting nature to the needs and tastes of humanity, urging us to think about the fragility of our relationship with the natural world and the need to have a careful attitude towards it.
Tim Flach studied Photography and Painting at Central Saint Martins College of Art and Design, and then he quickly became a successful commercial photographer, working with brands such as Adidas, Cirque du Soleil, Jaguar and Sony, and major publications such as National Geographic, The New York Times Magazine and the Sunday Times. Later, he began to apply commercial photography techniques in art projects, which became a distinguishing feature of his unique style. His achievements in commercial photography brought him creative success. For example, a portrait of the panda Ya Yun sold at Christie's auction house in May 2018 for £40,000.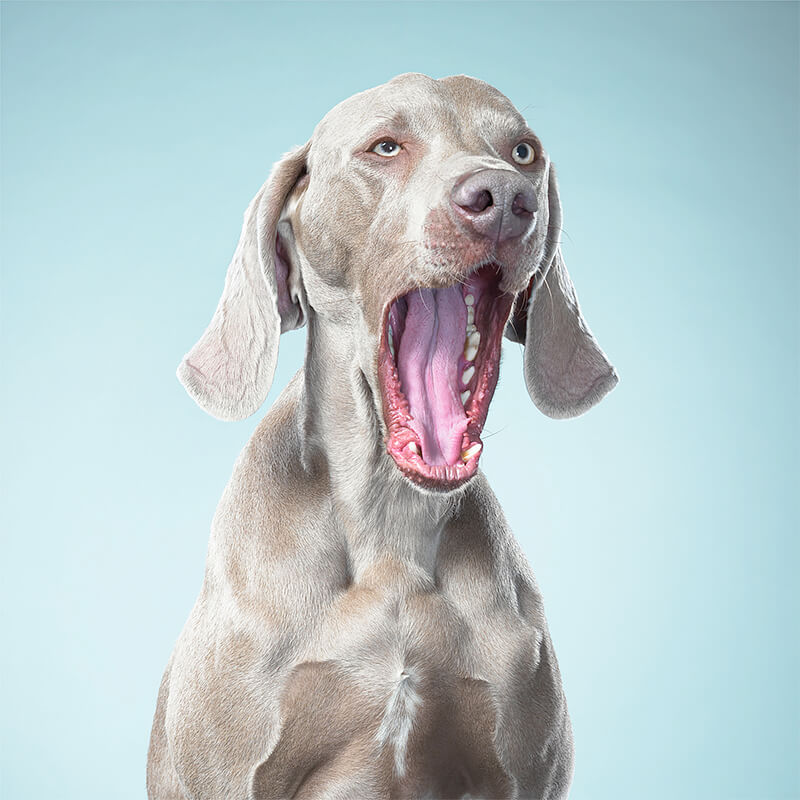 Flach first became interested in the world of animals while studying foundation courses at university, when he created a photo report from London Zoo for one of his classes. Tim turns each of his projects into an insightful study, seeking the help of scientists and experts in the field of zoology and traveling to different countries in search of rare species of the world's animals.
The exhibition presents photographs from projects of various years, each of which Flach later compiled into a book. Flach worked for about seven years on the first series of Equus, dedicated to different types of equids. A large album with photos of the second project Dogs Gods-a canid portrait gallery, was released in 2010. The third album More than Human (2012) combined selected works from the previous projects and photos of wild animals. In 2017, a book was compiled from the Endangered project dedicated to rare species of the animal world, many of which are on the verge of extinction and listed in the Red Data Book. Flach continues to work on this series today.
Many photographs show the animals in their natural habitat, contrasting with those taken in the studio. In moving an animal from its natural environment to territory that is unfamiliar-yet familiar to us-Flach highlights its resemblance to a human. We have never studied the animal world as well as today, but, in fact, we have never been so far from each other as we are now, he notes.
Tim Flach will give an artist's talk on October 19 at 19:00. The exhibition "Unnatural Selection" includes excursions and thematic lectures.