I first met
Stephen Albair
when I became the gallery director at RayKo Photo Center in San Francisco. He had some images in the Marketplace section of the gallery, and they were like none of the other artists' works. Not documentary, not portraiture, not landscape...not like anything I'd really seen before. They were tableau photography. A tableau vivant is a French phrase meaning living picture.Before photography was invented it was a popular pastime to recreate scenes from famous paintings at parties. Participants would dress up, use props, appropriate backgrounds and poses to re-stage the original image.
Stephen's tableaux images are different though because he designed and built them using miniatures. And I don't mean like
David Levinthal
, though his images are fantastic too. Stephen Albair's tableaux are personal narratives. I didn't realize this at first, but after a decade of interacting with him and hearing his stories and seeing his pictures evolve from simple figurines in a field to detailed scenes with characters who are questionable or who's actions make this viewer unsettled, well, I knew then there was more to these photographs than simply arranging pieces of furniture and painting a backdrop.
Stephen is a very private person though, so a lot of the narratives are left to interpretation. He gives us this artist's statement to help us wade through the increasingly dark and powerful imagery:
Life's ambiguities, love, loss and longing, are the subject matter for my artwork. They often reflect my personal experiences, as an artist, teacher, traveler and twin. These ideas evolve through an intense engagement with found objects, collage materials, art history, and the meaningful search for content. My process is based on tableau photography. With an old 35mm camera, natural sunlight and found materials, I create a dialogue between the objects. In this new environment, the objects appear as actors on a stage, with a momentary pause in the action. The camera records this action, with results that mimic painting more than photography.
The Images reveal and conceal layers of information and ideas for the viewer to interrupt according to their own experiences. Often, the staged objects create a mood, a feeling of expectation that something has just happened-or is about to. A balancing act between what is real or merely realistic.
Stephen Albair lured me in with those first images that I saw in the flat file drawers at RayKo. The scenes of men in suits observing a thawing world or a translucent nude woman watching a real live man underwater through a pink porthole window or a small girl looking into a mirror only to see a grown man photographing her. These were the first images I remember and then they changed to include more characters: fathers home from work reaching into their pockets while watching television or sitting in the yard with beer cans strewn at their feet, a child hiding under a bed staring at themselves in a tiny mirror beneath a background of a water droplet covered wall that reflects a distorted house, or a girl running up some stairs with golden rings strewn about her with a painting of a woman with a halo spanking a naked child. Here is perhaps where Stephen's rich knowledge of art history lends itself to these stories. And the stories become richer and more elaborate and disconcerting with the passage of time. I've embraced these new developments and these sometimes ominous scenarios, which are somehow always alluring in their execution and beauty. A golden stag in a black, burnt forest looking at its reflection. (This could be an enchanted creature, but really it's probably the artist himself). A man packed for a trip taking off down an illuminated road lined with palms, his figure moving, his shadow static. It's charged. Multiple figures returning to homes that are either destroyed or dangerous or placed beneath a sky on fire. I wonder at the journey they've made to reach this end that can't be reached.
Stephen's painstakingly created dioramas take me into his world, just far enough, and then I am left to discover what has happened. Each artist has a way to express themselves and to translate their experience. I feel fortunate that I've gotten to witness the last 10 years of Stephen Albair's story unfolding and pouring out of him into his tableau photography. I await the next scene impatiently, but until then, I will curl up with his books and try to decipher what has already been told.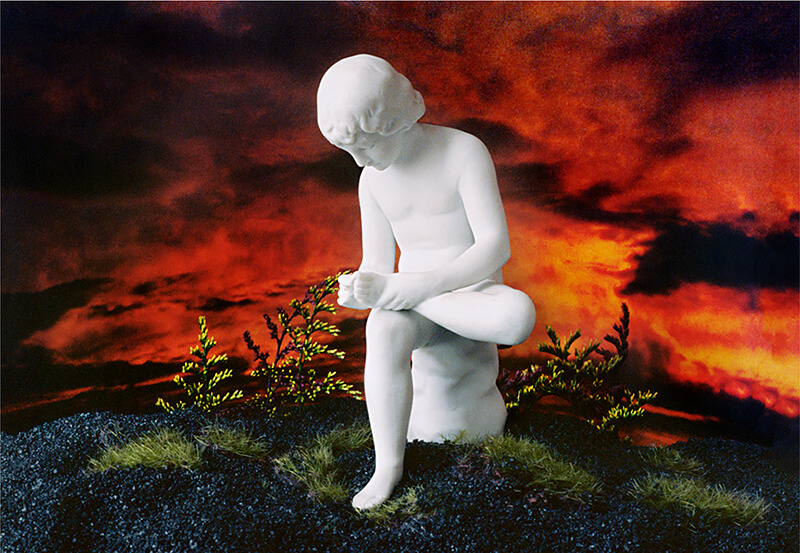 © Stephen Albair - A Pause in Time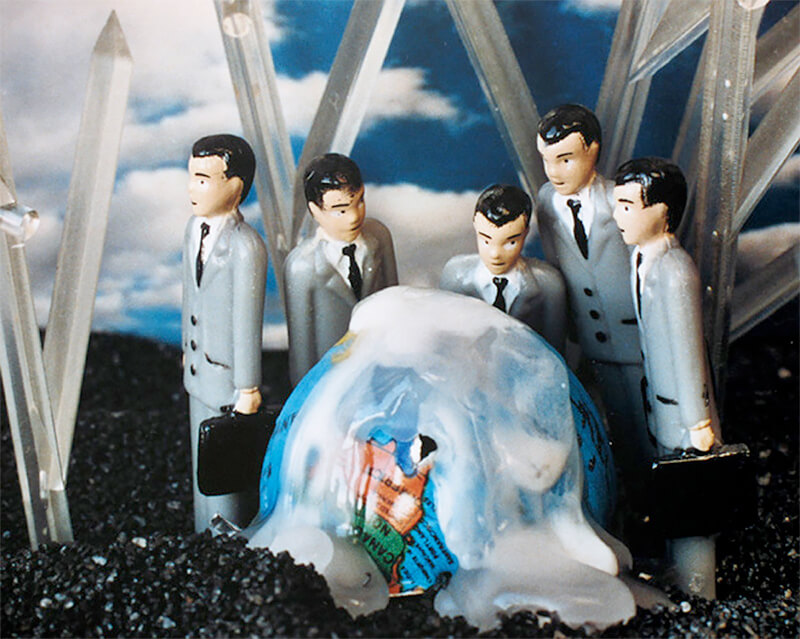 © Stephen Albair - Mans World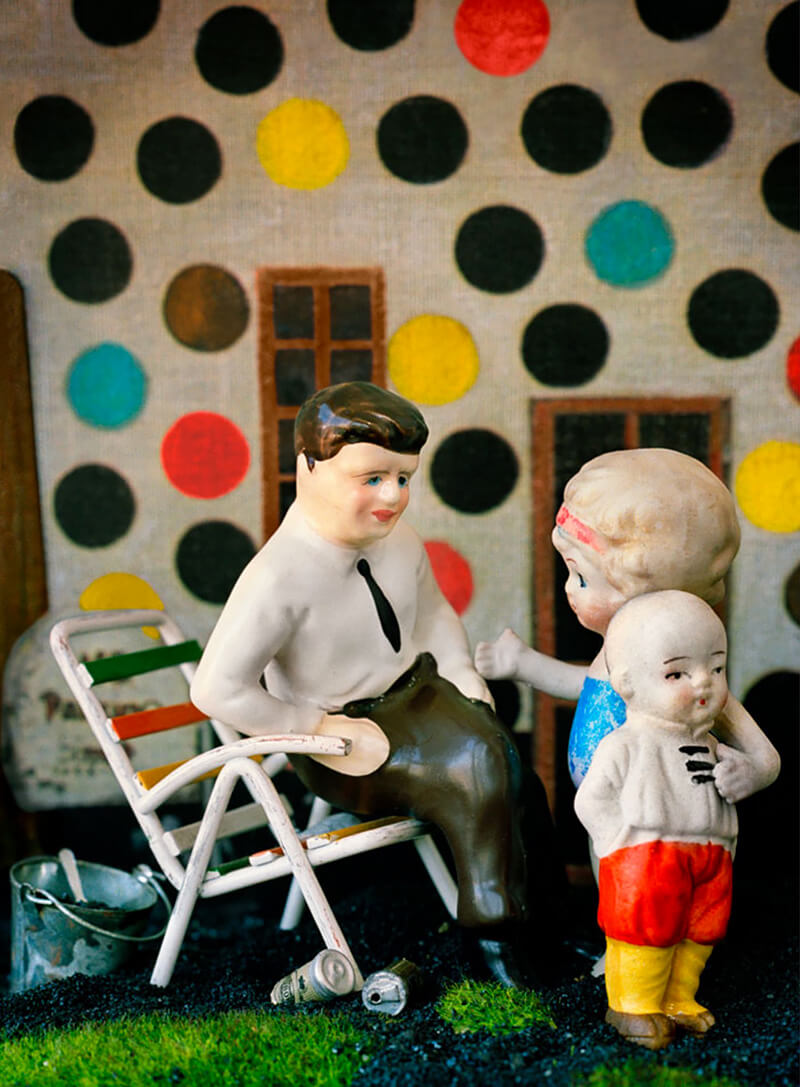 © Stephen Albair - Connect the Dots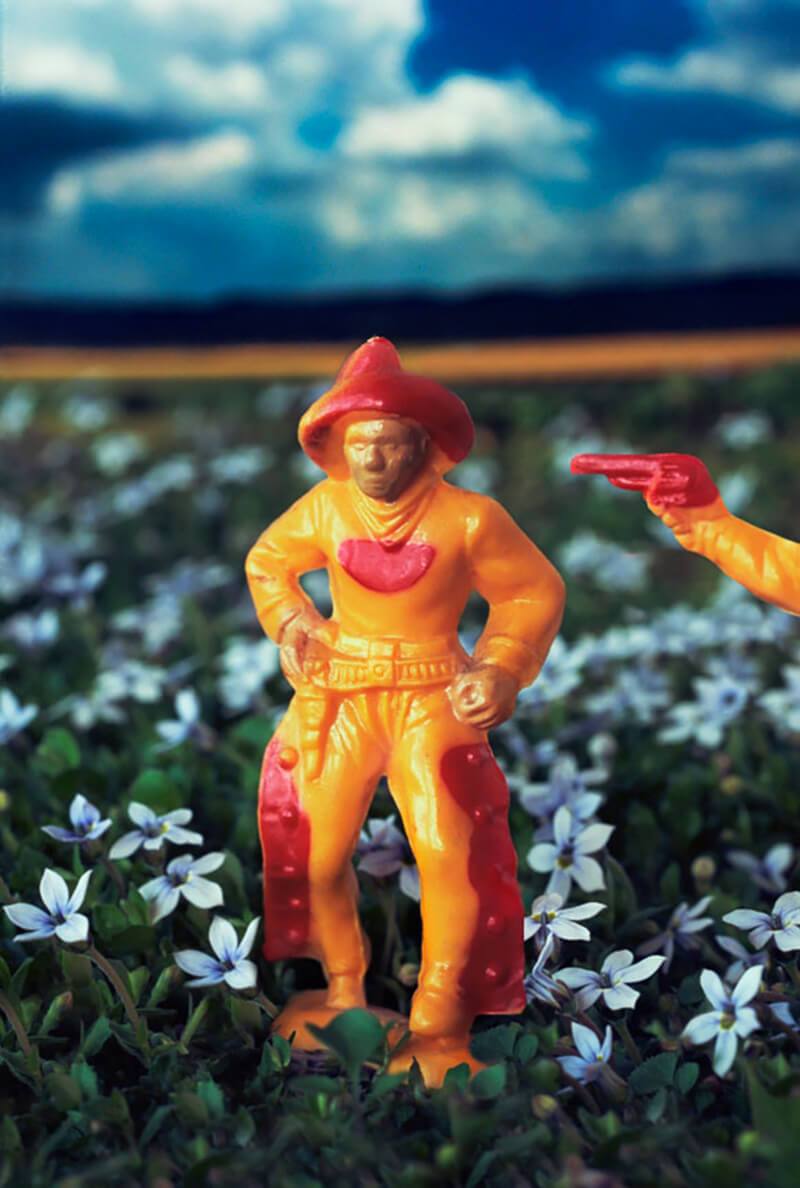 © Stephen Albair - Cowboy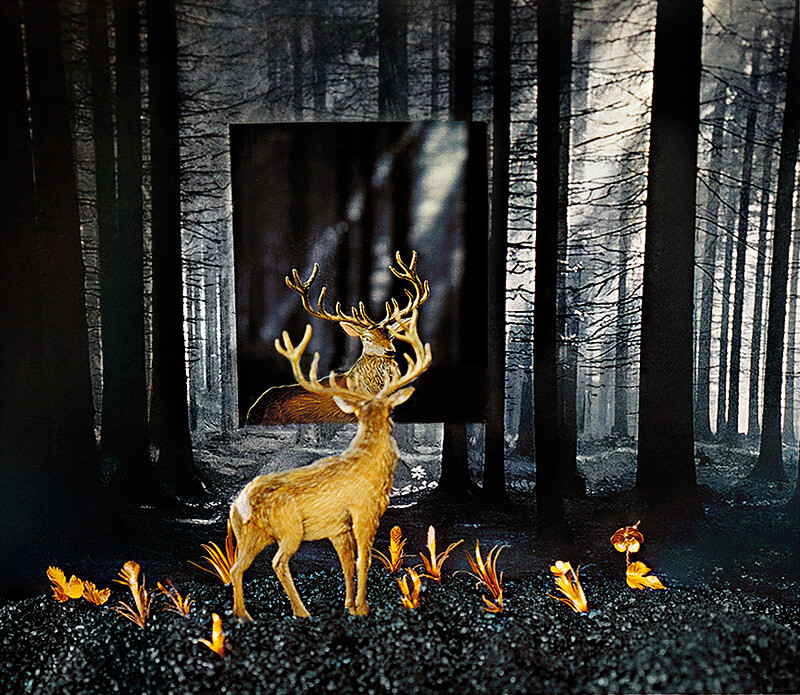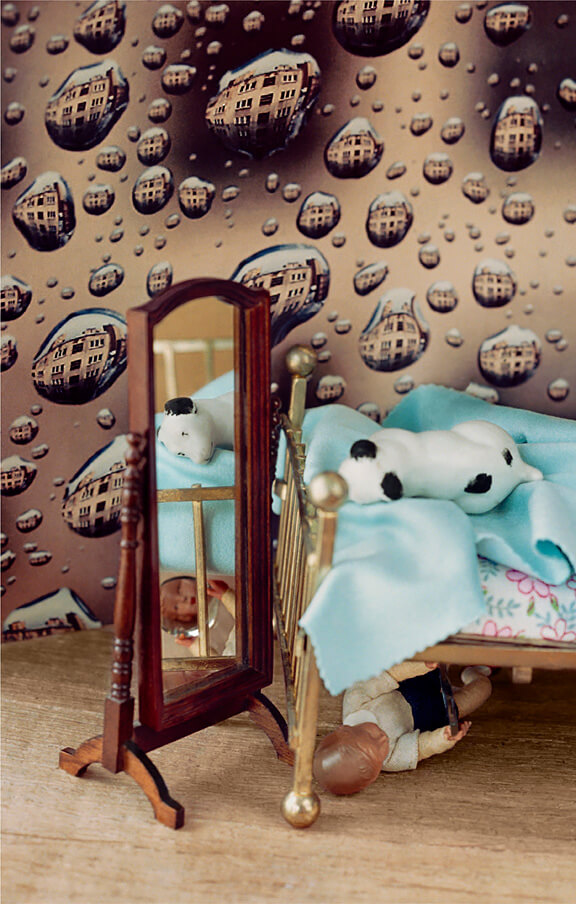 © Stephen Albair - Dream within a Dream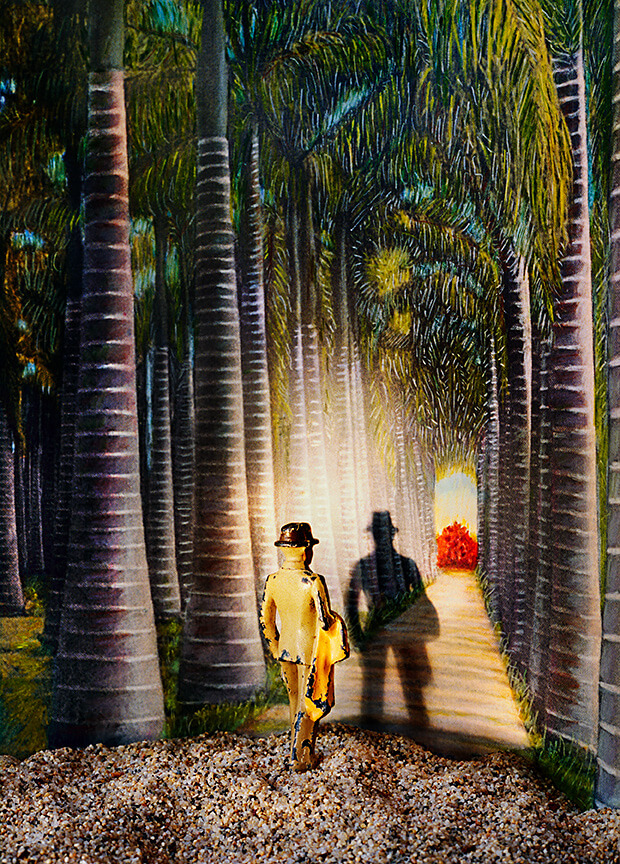 © Stephen Albair - False Bloom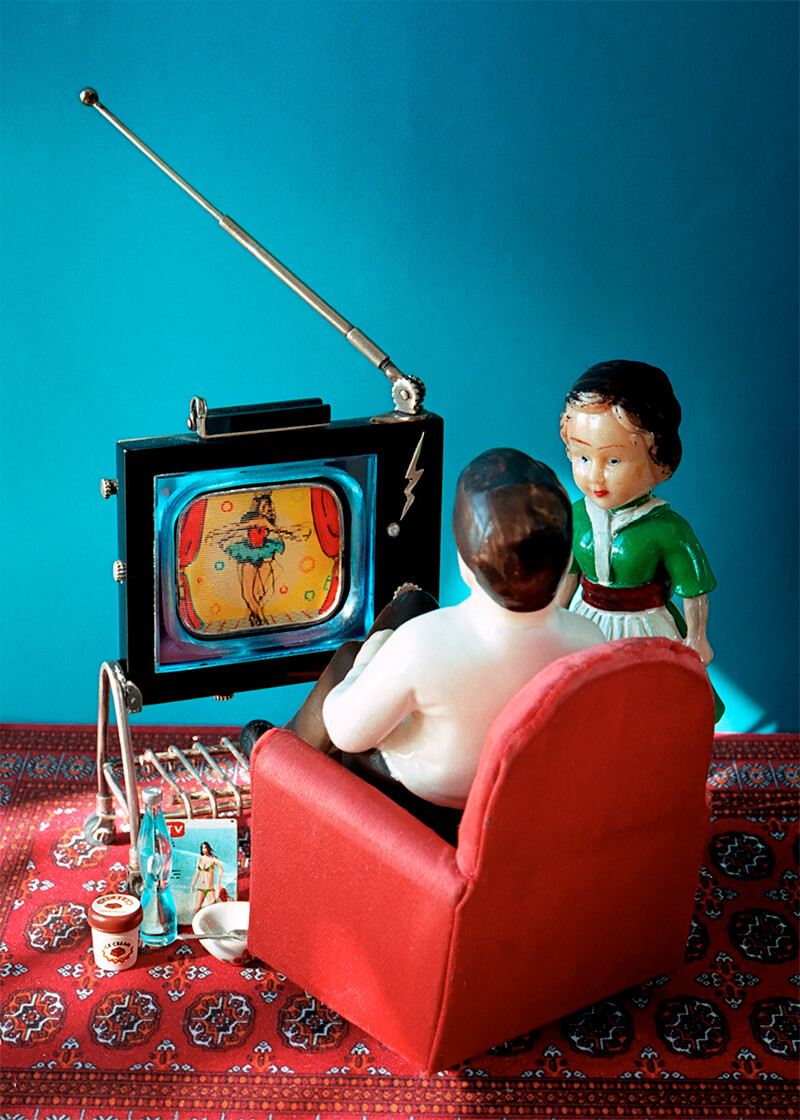 © Stephen Albair - How dare you not be me!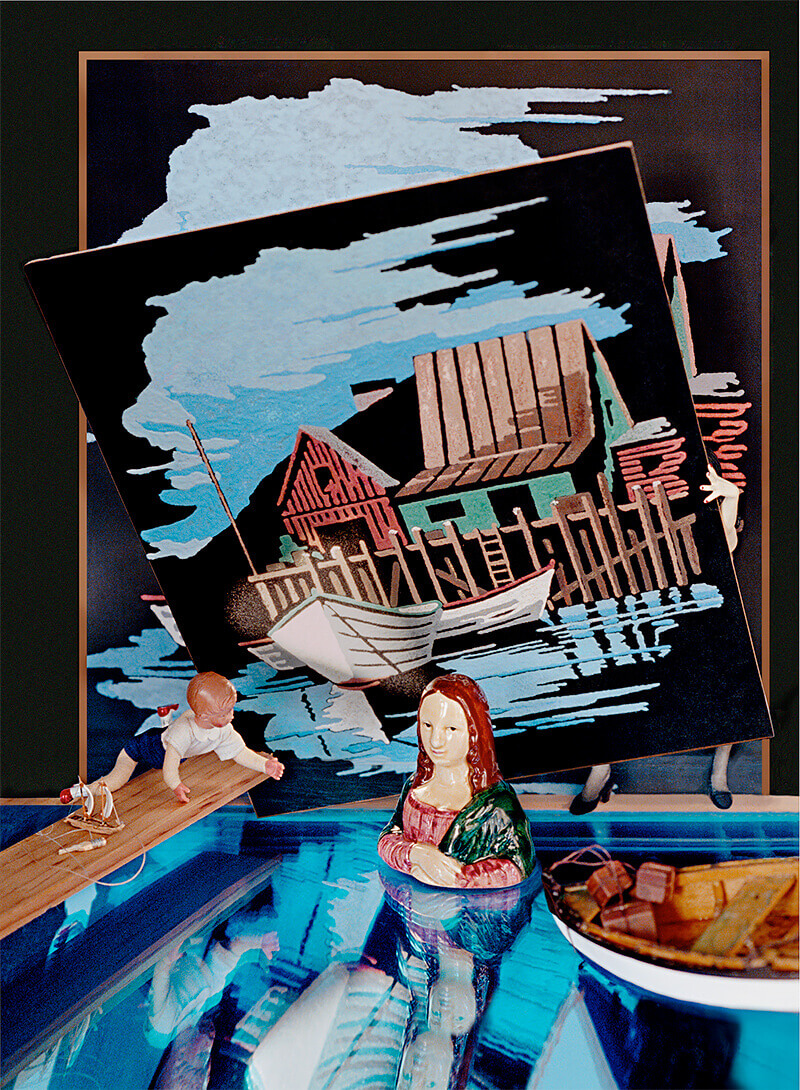 © Stephen Albair - I wanted to be an artist Mona Lisa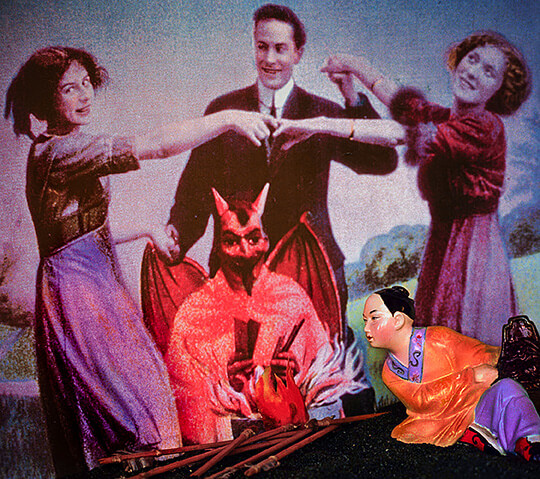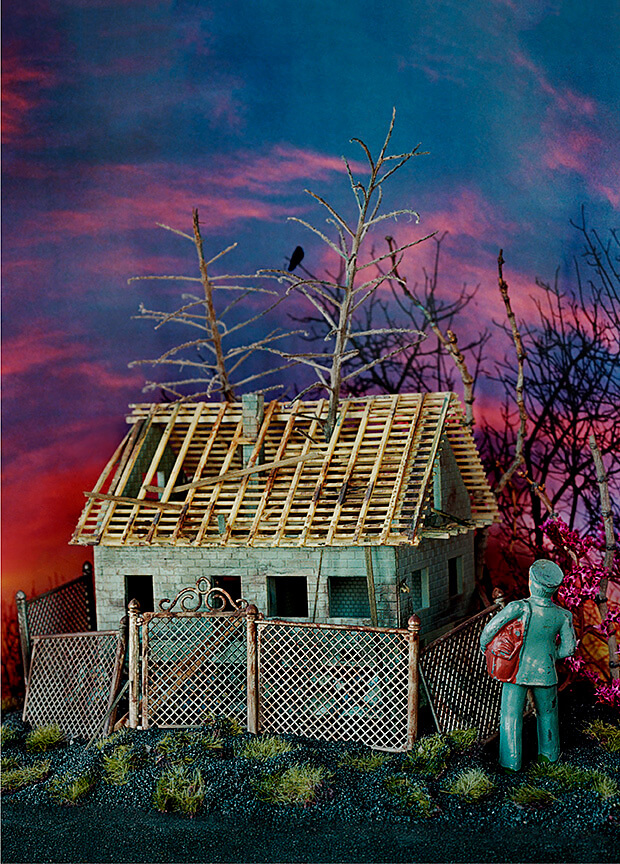 © Stephen Albair - Not Realized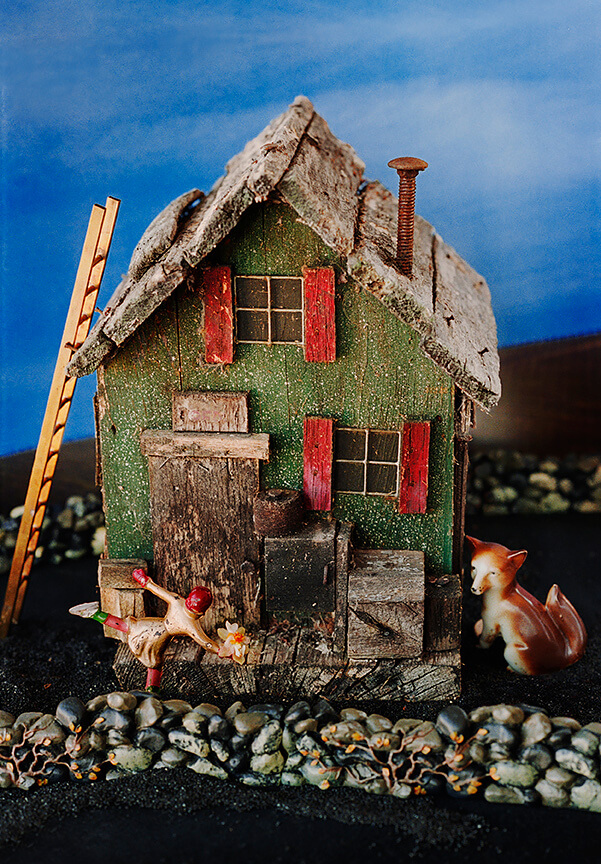 © Stephen Albair - Offering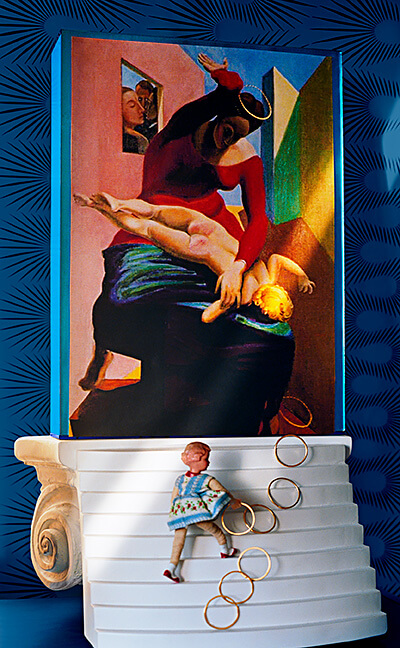 © Stephen Albair - The Spanking