I first met
Polly Gaillard
and saw her memorable images at a photography festival called Click646 in Greenwood, South Carolina back in 2011. Organized by Jon Holloway, the festival consisted of portfolio reviews, exhibitions, speakers, workshops, and other public programming and events including live music and a street festival. At the time, Polly was showing her portfolio of photographs from her series, Pressure Points.
There are two photographs burned into my mind's eye. One of the shadow of a house, two figures lying in the form, enveloped and lost concurrently. A triumph really. And another of a nude figure draped in a purple monkey. I know this sounds odd, but there the picture was, an image simultaneously innocent and charged. She also had a third image... a girl trapped in a car with balloons... also childish and electric at the same time. Sitting there at the portfolio review, I thought, Oh, this artist has more going on than meets the eye.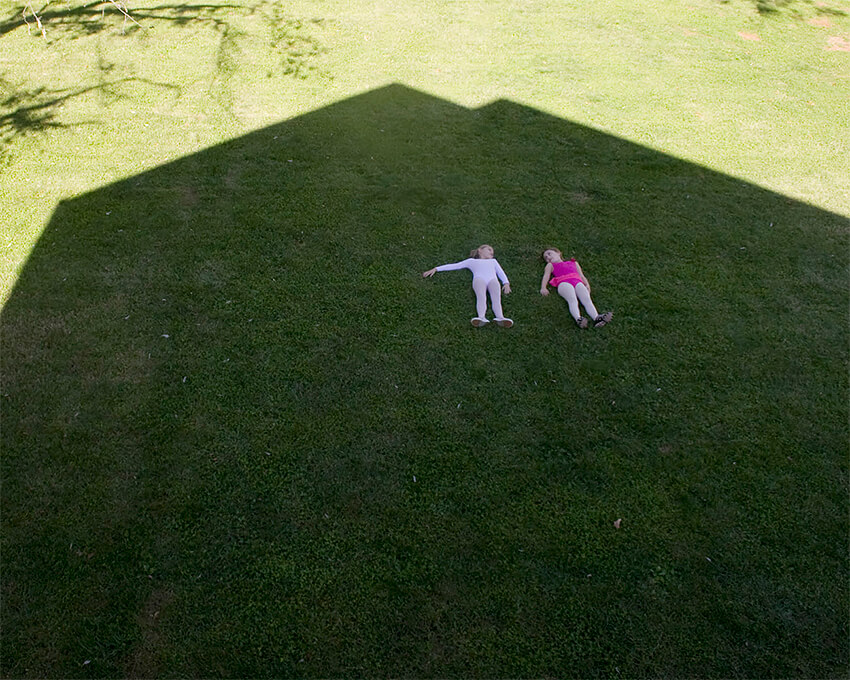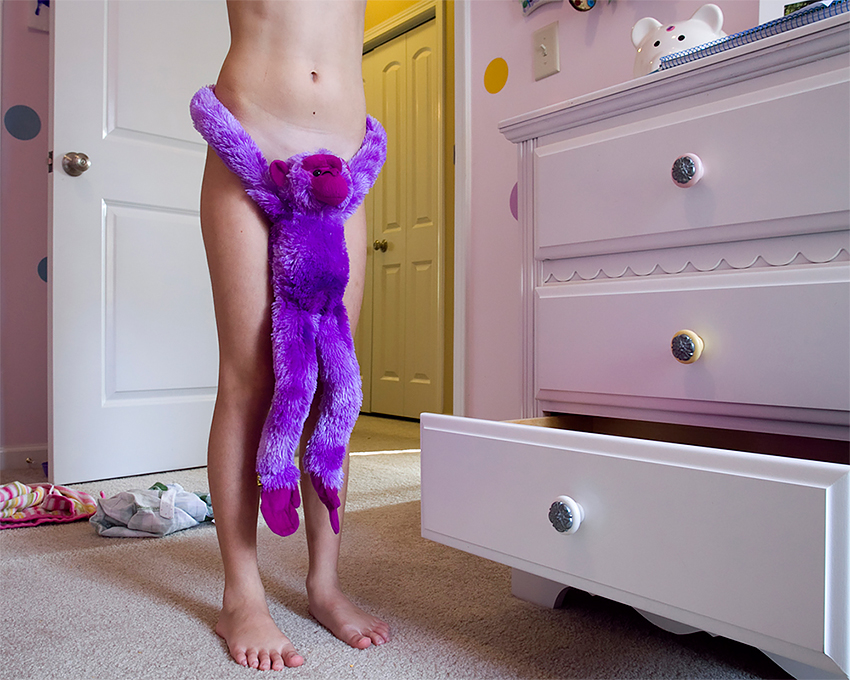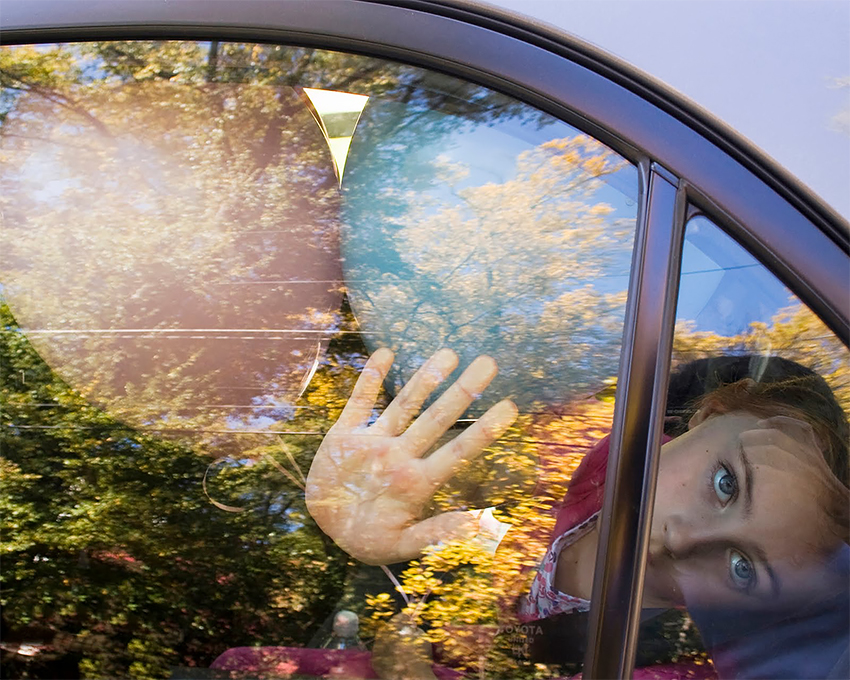 She's not just a mother documenting her children... there's something else. And so I watched her. The arc of her work, heartbreaking and sweeping.
And then Polly Gaillard submitted her work to a show that Judy Walgren and I were jurying this summer. A competition for documentary photography... and there in the midst of the submissions were Gaillard's images...and her pictures were a document, yes, but they were also so personal...
(Judy, who's father had recently died, was looking at the image which would garner Gaillard an honorable mention in the show, and see her widowed mother, years, or maybe not even, perhaps months in the future...alone in bed. I would see the last days of my grandmother's life....my grandfather watching helpless as his wife of 75 years (that's right, 75 years!), as her mind was lost to dementia and then finally her body went with it.)
We both stopped, Judy and I, when we saw this photograph and recognized that a truth had been spoken.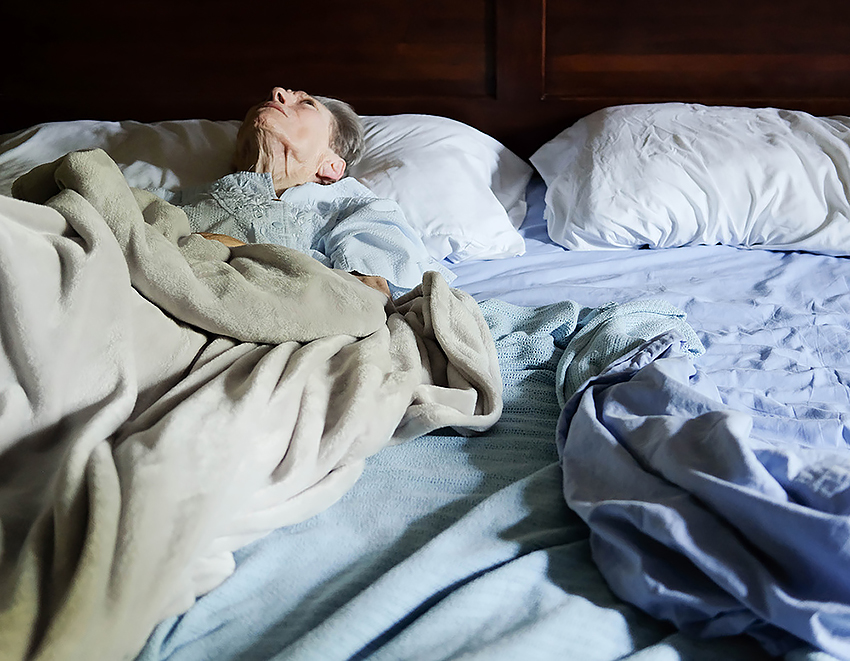 Gaillard was very brave and resilient to make these pictures, to document her parents and their journey, especially her mother's spiraling journey, and we the viewers are only stronger for having seen them.
As the artist states,
December and Everything After is a project about my aging parents, and more recently, about the steady decline in my mother's health since she was diagnosed with a slow growing abdominal sarcoma in 2014. After her cancer diagnosis and her extreme mental and physical decline, I had conflicting feelings trying to photograph my mother. It felt like an invasion of privacy, it made me question my own ethics about exploitation, and it made we wonder why the suffering of my mother was something I wanted to remember through imagery. Wasn't it enough to witness it with my own eyes? Recently, I made a conscious decision to pick up the camera to expose my mother's suffering for what it is: a tragedy. It has taken years and many pointless and ineffective photographs, but I've come to see the necessity in dialogues about end of life issues, assisted suicide, and the sad state of affairs in healthcare for the elderly. I've decided to share the slow demise of mother's body through imagery in an effort to question human suffering at the end of life, is it necessity, pointless or cruel? I'm clearly trying to reconcile it through the camera.
This project is a moving one and I am so happy that Polly Gaillard brought her work back into my mind's eye once again!
Biography
Polly Gaillard has taught photography classes and workshops for more than ten years. For the past four years, she has been a Lecturer of Art in Photography at Anderson University in South Carolina. Gaillard also taught photography at Furman University in 2012. In Summer 2013, she was faculty for the University of Georgia in Cortona, Italy and in 2012 for University of New Orleans in Prague, Czech Republic. She received a Master of Fine Arts in Visual Arts from Vermont College of Fine Arts in 2010. Polly has exhibited her fine art photographs nationally and has recently finished her first book, Pressure Points, with a forward by Jamie Lee Curtis. In January 2013, Polly's work is included in a fundraising exhibition entitled My Aim Is True, in Santa Monica, CA, curated by Jamie Lee Curtis and also included work from Cindy Sherman, Andy Warhol, Sally Mann, Mary Ellen Mark, and William Eggleston. Polly's photographic skills traverse contemporary art, documentary, portrait and traditional photographic practices. She lives in Greenville, SC with her daughter Abby.