Last year,
Pier 24
had a massive exhibition of found photography called Secondhand. Certain rooms were so brilliantly curated that I had to return and marvel at how simply pairing certain images could change their context. Which led me to think about what
Kris Sanford
could have done if given a wall to sequence with her latest series of pictures.
Through the Lens of Desire is Sanford's most recent body of work and it happens to be comprised of found photographs. But it's not that simple. Relationships, real or imagined, are at the center of this work. Growing up queer, Sanford searched for a history that spoke to her-included her. In her family history, there were no couples that mirrored the artist's own intimate relationships. That did not keep her from imagining such couples.
I had the pleasure of seeing these small, circular photographs at
Fotofest
in Houston during their 2016 Biennial in March. I often shy away from projects that focus on imagery that the artist didn't actually capture themselves. But Kris Sanford's search and selection and then presentation made the work wholly hers. Vernacular photographs found in flea markets and antique shops and online were suddenly part of her re-writing of history.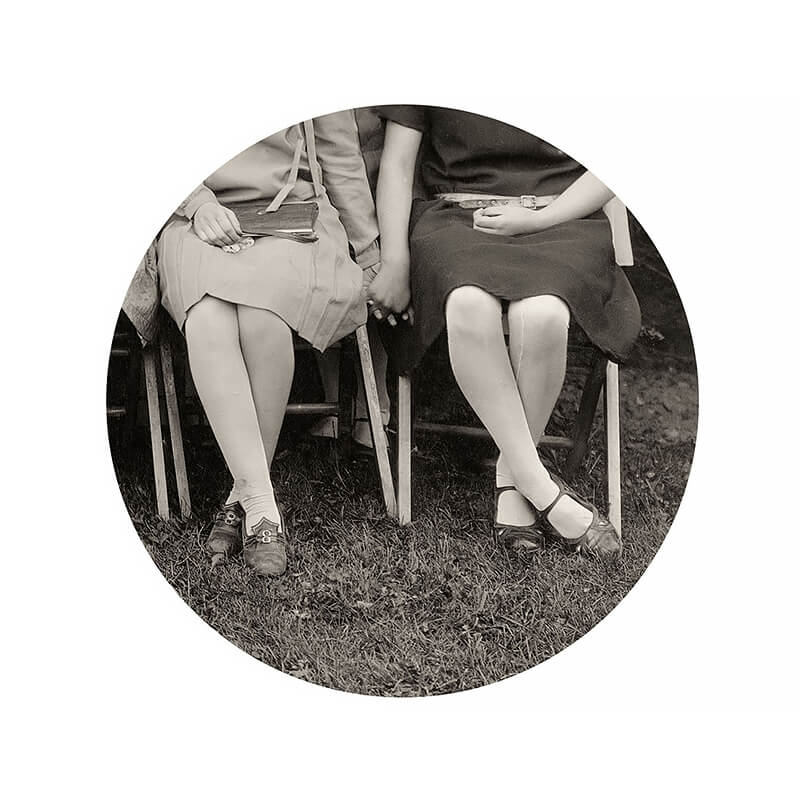 © Kris Sanford - Folding chairs
Through the Lens of Desire creates implied narratives using snapshots from the 1920s- 1950s. By purposefully selecting images that picture men together and women together, Sanford creates an imaginary queer past. She uses a circle to cleverly focus the viewer's eye to certain parts of the picture: two women holding hands underneath a chair in a large group picture, men in bathing suits with their arms draped around one another, another pair of women, one perched on the arm of a chair leaning suggestively into the other...but where Sanford has placed the circle is strategic. The identity of the couples is a mystery. This further pulls me into the portraits of the couples and I find myself wondering what the truth is or what it could be and also thinking about what a photograph can reveal. As the artist states, I am drawn to the subtle points of contact and the spaces between the figures pictured. Each gesture or distracted glance holds a story, and it is these stories that reflect my own desire and experiences. This project brings a contemporary rereading to old photographs to address sexuality and relationships in a subtle way. My images are works of fiction, where I project my own dreams onto moments from the past.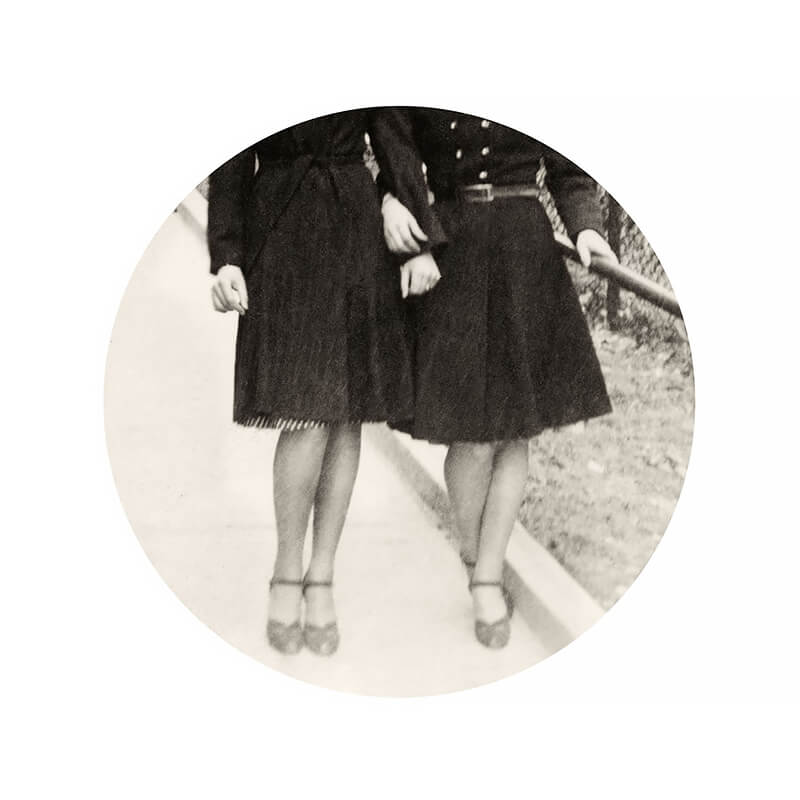 © Kris Sanford - Intertwined
The image size is perfect, small and intimate, with the photographer subtly telling you a secret. I looked through the whole portfolio and found myself wanting to see more. I also find myself re-reading old family albums, especially now that uncles have come out of the closet and spinster aunts' girlfriends inherited the houses...there's always a story somewhere and sometimes they need to be reinterpreted. And sometimes, there's an artist to lead you to that reinterpretation.
Besides being a finalist for the
LensCulture Exposure Awards in 2015
, Sanford's work will be exhibited at
Somerset House
during
Photo London
this May 19-22. She will also be showing Through the Lens of Desire at the
Elizabeth Houston Gallery
June 15-July 24, so see this if you are in New York City this summer. And if you can't make it to London or Manhattan, you've got another chance to see the work in person: Kris Sanford will be part of a two person show with Thomas Allen called Open to Interpretation on view October 24 - December 2, 2016 at the
Collins Art Gallery
at the Grand Rapids Community College in Michigan!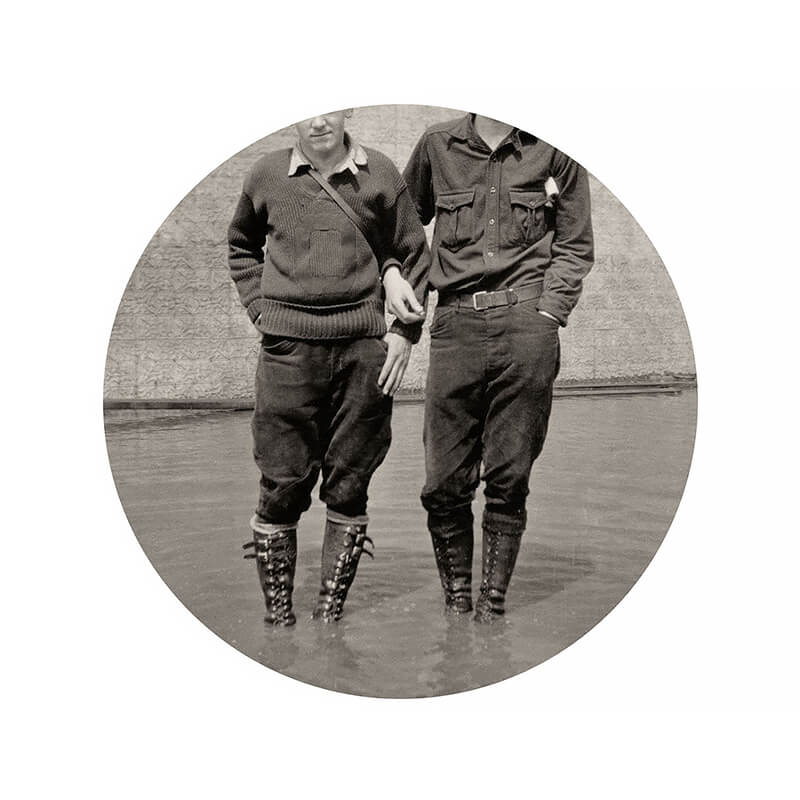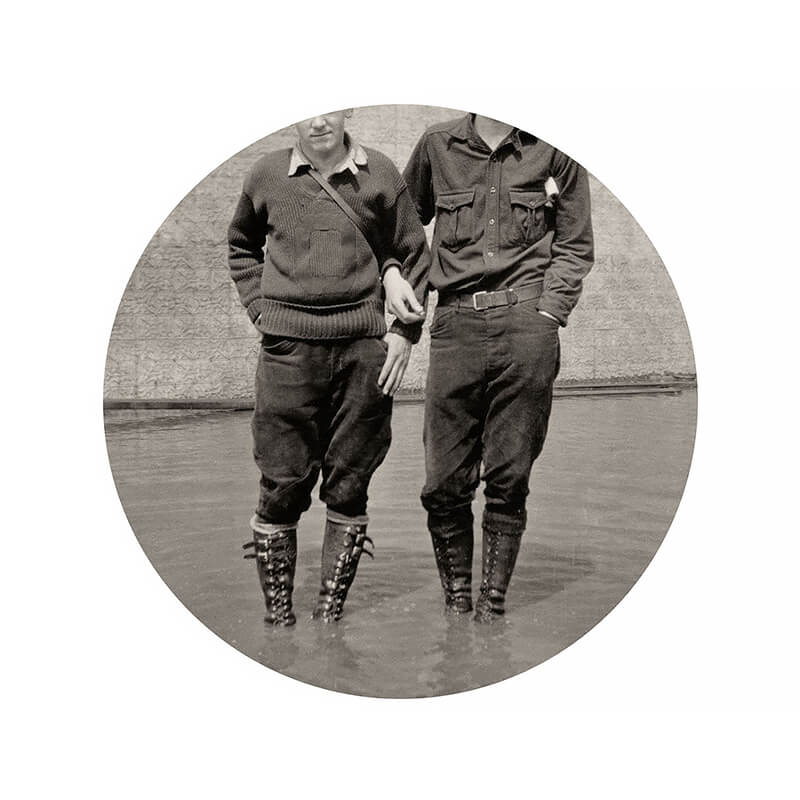 © Kris Sanford - Flowered Dresses
Biography
Kris Sanford grew up in southeast Michigan and received a BFA in photography from the College for Creative Studies in Detroit. She received her MFA in photography from Arizona State University, where she served as art editor for Hayden's Ferry Review.
Kris has exhibited her work nationally, including group exhibitions in Boston, Chicago, Denver, Detroit, Houston, Miami, and New York. In 2010 she was awarded a Contemporary Forum Artist Grant from the Phoenix Art Museum and her work was selected by the Phoenix Public Art Program for the 2011 installment of the 7th Avenue Streetscape Panels. In 2015 Kris was invited to be one of six participating artists in the third round of Crusade for Art's CSA program. Kris was selected as a finalist for the LensCulture Exposure Awards 2015 and her photographs were recently featured in Fraction Magazine and Light Leaked. She is represented by
Catherine Couturier Gallery
in Houston, Texas and
Tilt Gallery
in Scottsdale, Arizona.
Kris has taught photography classes at several institutions, including Arizona State University, Glendale Community College, and Washtenaw Community College. She is currently an assistant professor at Central Michigan University.
Her art explores intimate relationships, specifically queer desire, through the use of appropriated images and text.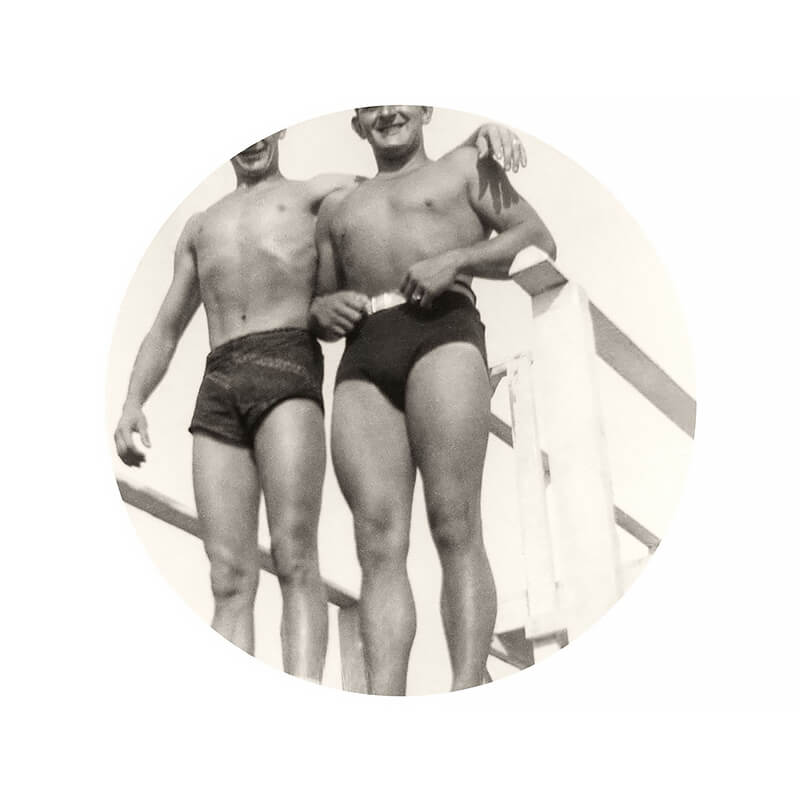 © Kris Sanford - Bathing Suits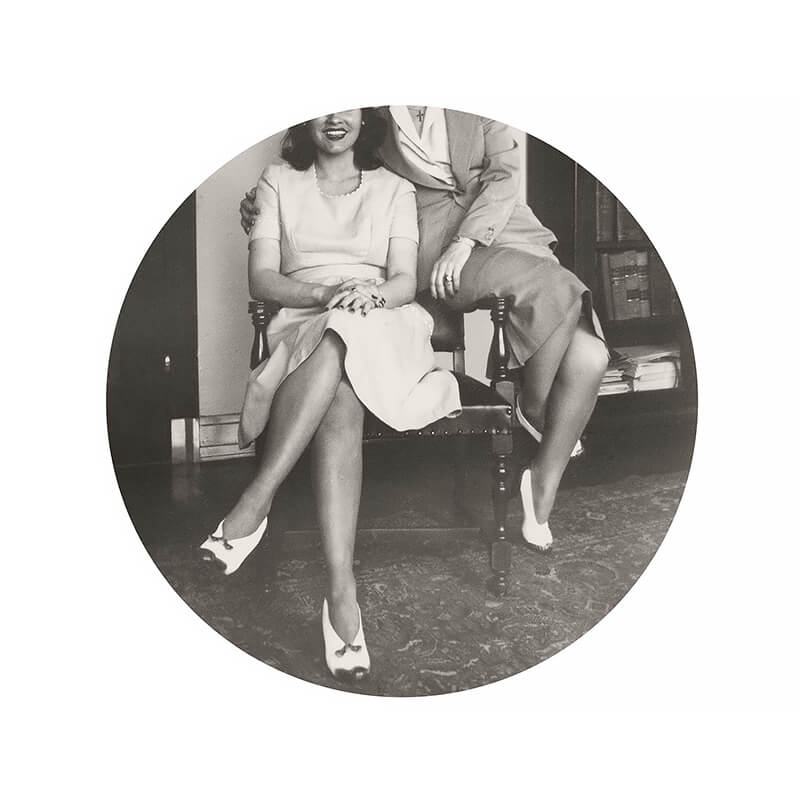 © Kris Sanford - The Mentor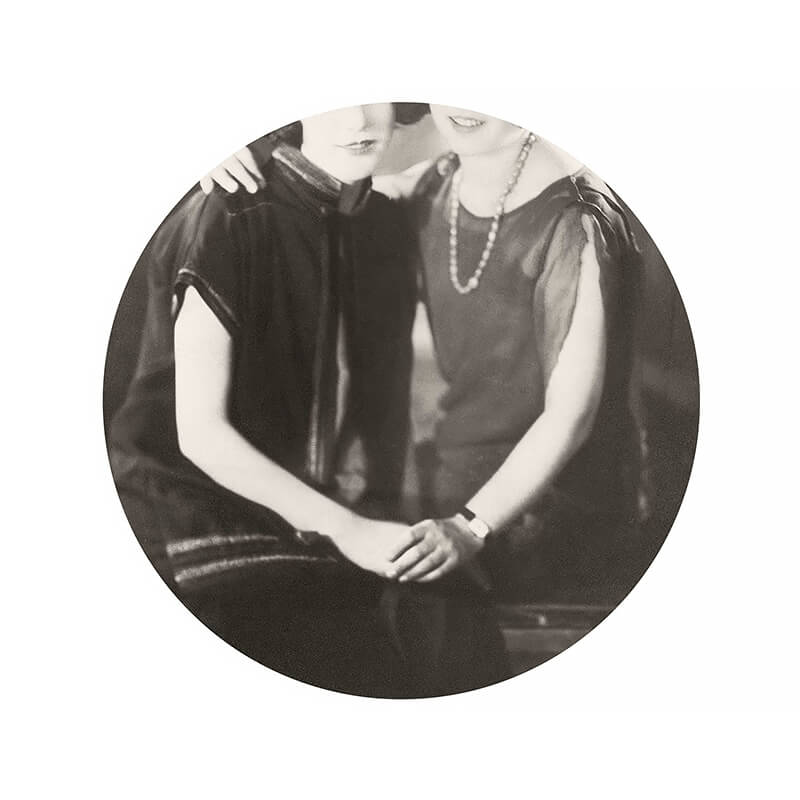 © Kris Sanford - Necklace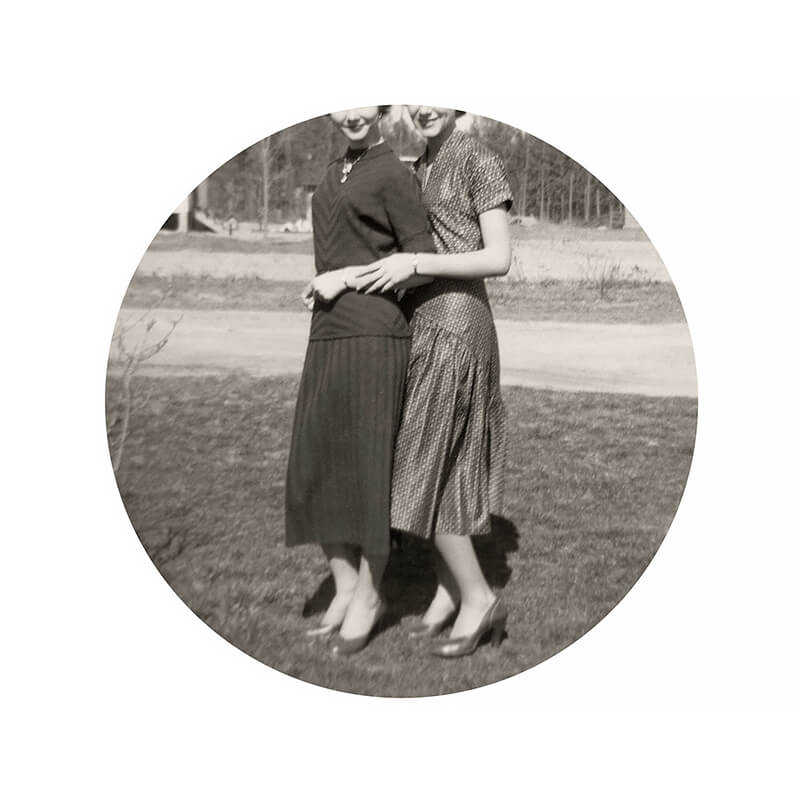 © Kris Sanford - Like Spoons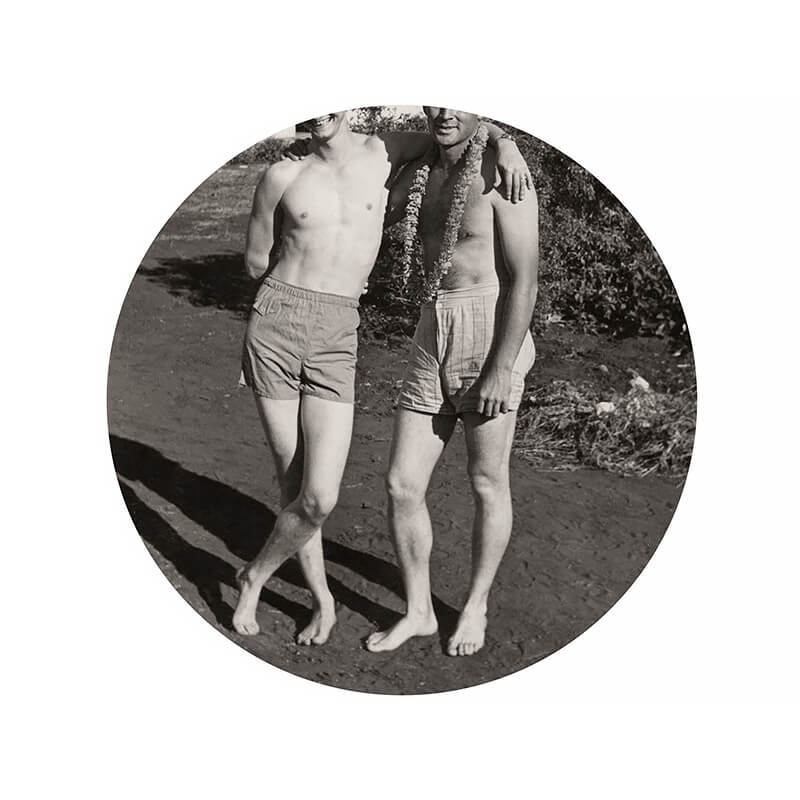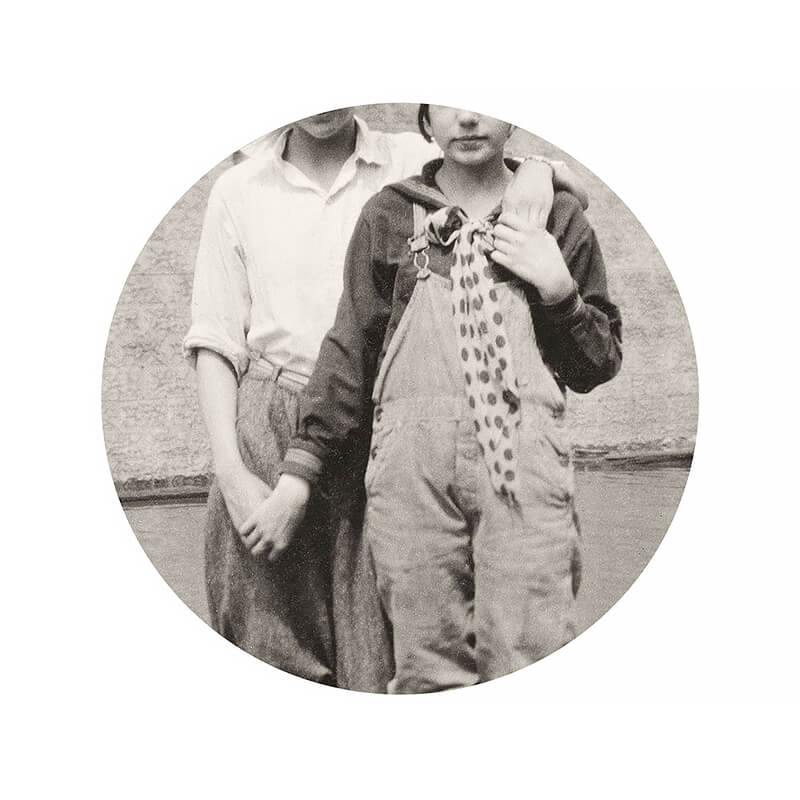 © Kris Sanford - Polka Dots