French photographer
Réhahn
's career started with a face. More specifically, the face of Madame Xong, an octogenarian with an ''ageless beauty'' and ''hidden smile'' that inspired the world.
From there, his portraits and lifestyle photos were published all over the world, in pretty much every major magazine and media out there, including The New York Times, BBC, National Geographic and more. His work centered on people living ''outside of time'' with traditional jobs and skills that had been passed down through generations.
This focus led to his
Precious Heritage Project
, the photographer's decade-long research project to document the more than 54 ethnicities currently living in Vietnam, along with their textile and craft traditions. The final collection is housed in The Precious Heritage Museum in Hoi An, Vietnam.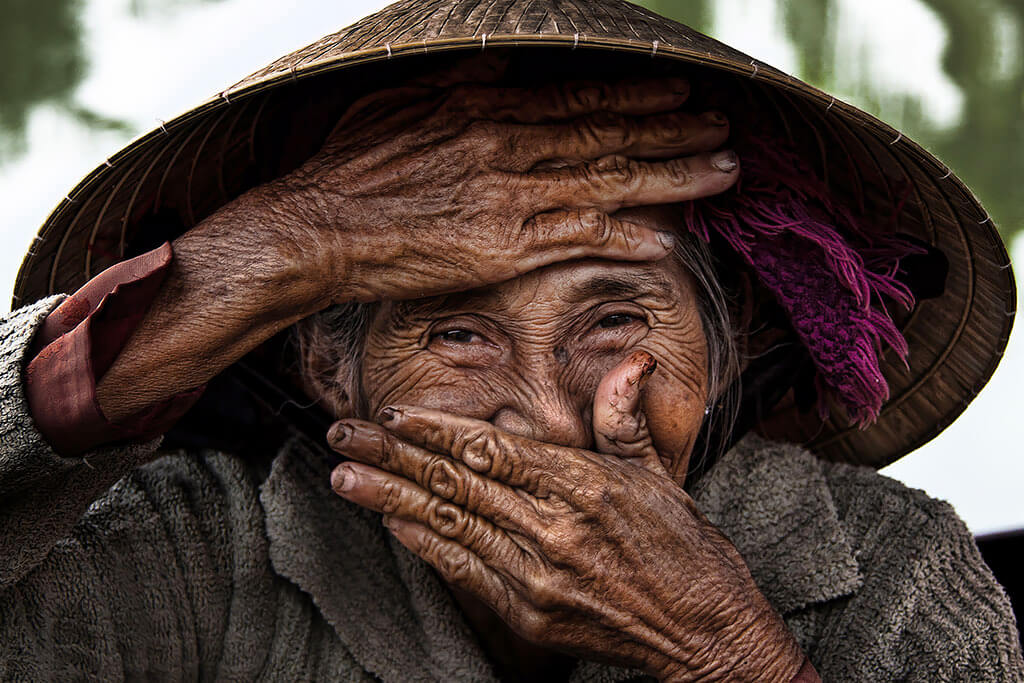 Réhahn's current works, which bridge the mediums of photography and painting into a new style that the artist calls ''Impressionist Photography'', may seem like a stylistic leap from his previous portrait and lifestyle photos, yet, there is a through line if you know where to look.
We asked him a few questions about his new photographic series, his artistic journey during and after Covid, and how modernity can draw inspiration from the past.
Réhahn explains how heritage is always at the root of his captivating images.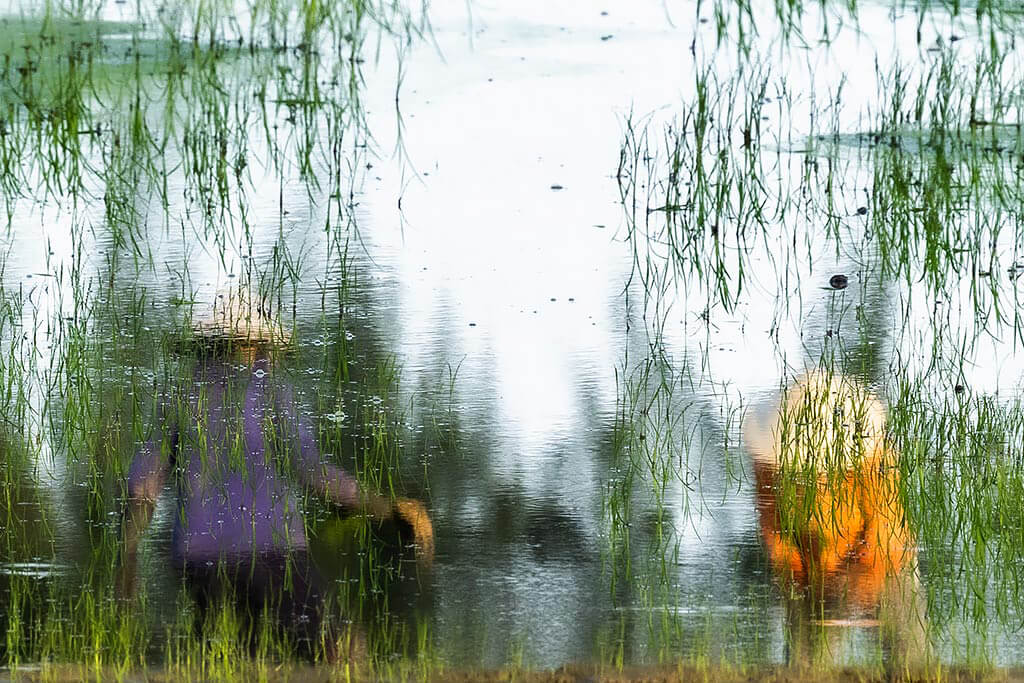 All About Photo: What was the impetus for your new ''Memories of Impressionism'' series?
Réhahn:
When I first moved to Vietnam, I knew that it was important to learn about the culture in order to get beneath the surface and acclimate. What I didn't realize at the time was how complex the idea of culture could be within the borders of one country.
During my travels, I met a few ethnic groups near Sapa—the H'mong and the Dao—and was fascinated by the beauty of their craftsmanship and the strength of their communities. Little by little, I kept meeting more groups and started gathering information and research about all 54 ethnicities. This passion project ended up taking 10 years. It also led to the opening of the Precious Heritage Museum in Hoi An, where examples of textiles, tribal garments, music, and artifacts from all 54 groups, along with my large-scale portraits and personal stories, are displayed.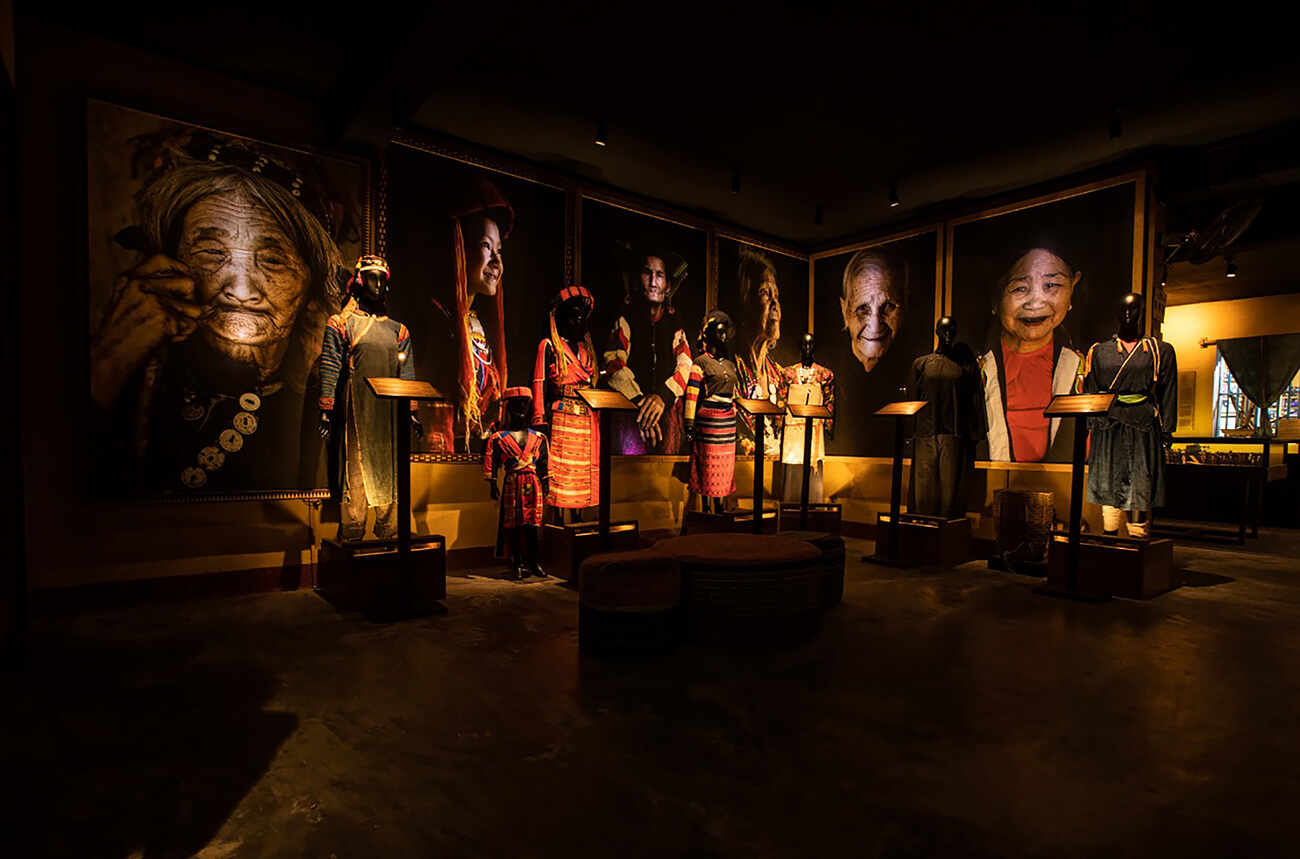 I met the final 54th tribe in 2020, effectively completing the project. And then Covid hit. All of a sudden, my regular trips to tribal villages and voyages to other countries stopped.
What is a travel and portrait photographer supposed to do when he is confined to his home and immediate surroundings?
Rather than just waiting out the pandemic, I began thinking about cultural heritage differently. I'd found a higher purpose in documenting the cultures of my adopted country but what about my country of birth?
I'd always been a passionate collector of French literature and with my newfound free time, I dug into my books and began to research the history of art in France.
I was born and raised in Normandy, France, and spent time in a town called Honfleur, where I still own a home. Honfleur is primarily known for being the birthplace of the Impressionist movement in painting.
As I read about Monet and Degas, Van Gogh, and Cezanne, I realized that a lot of the compositional choices they'd made were things that I naturally turned to in my photographs as well. Things such as asymmetry, tight cropping, and a focus on light, color, and natural environments, have always been at the heart of my work. I began playing around with pushing these compositions even further by photographing artisans, farmers, and fishermen in the countryside around my home in new ways.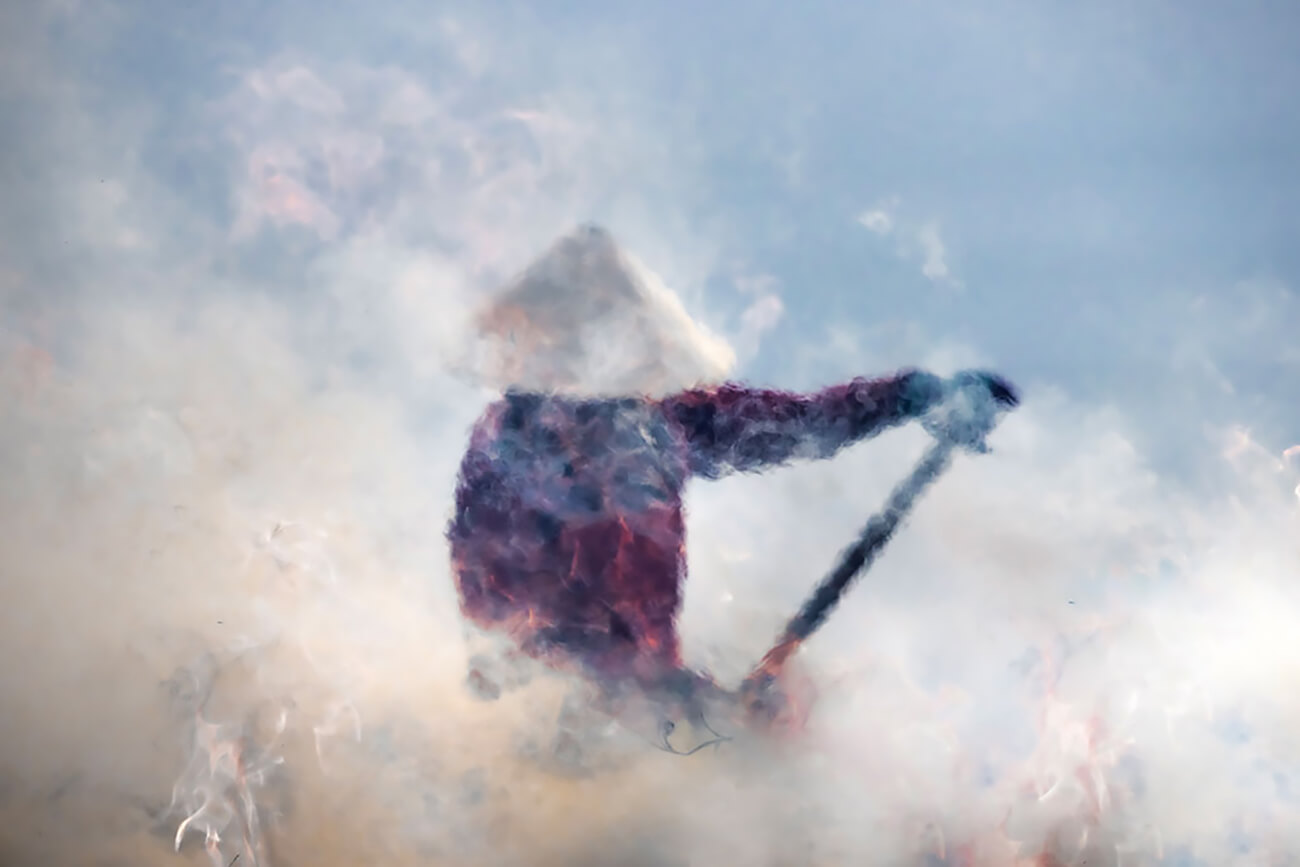 Your Impressionist photographs seem to have the texture and layering of paint, yet, you are very clear that you don't use any filters to create these works. Can you explain your process to us?
What really resonates with me in the work of the Impressionists and the Post-Impressionists is their sense of spontaneity. Many of them painted ''en plein air'' (in the open air) with the goal of capturing the changes in light and color as quickly as possible.
This mission created a totally new style by necessity. You can see in the works of Monet and Cezanne, for example, that the brushwork is much looser, focusing less on specific details and more on the emotional quality of a scene. I wanted to create the same feeling, but how could I go about doing it with a camera?
I experimented with lots of different techniques, using the natural world to inspire me. I shot scenes through reflections, allowing the movement of the water to naturally ripple the subject, giving a dreamlike quality to the image. You can see this used in different ways in photos such as ''Oasis,'' ''Impression,'' and ''Echo.''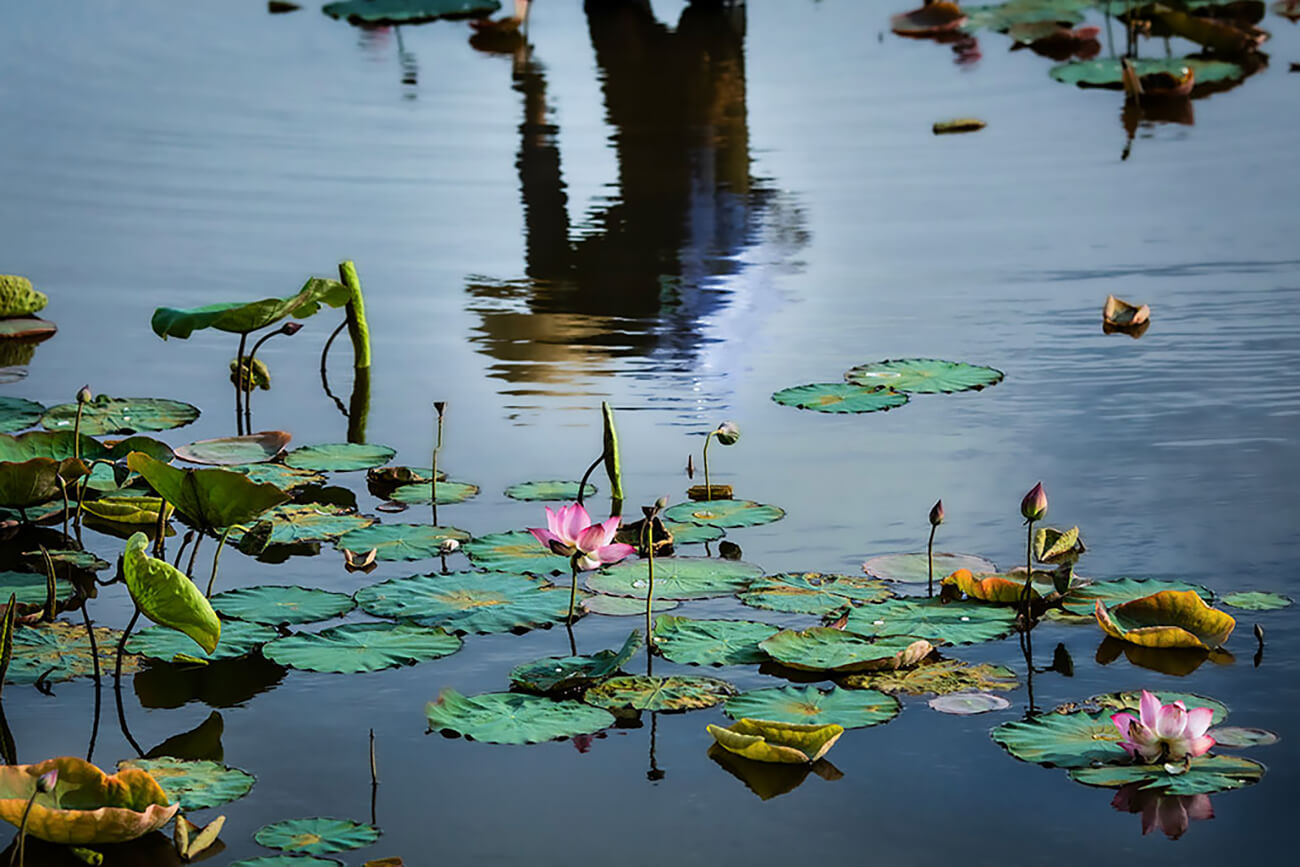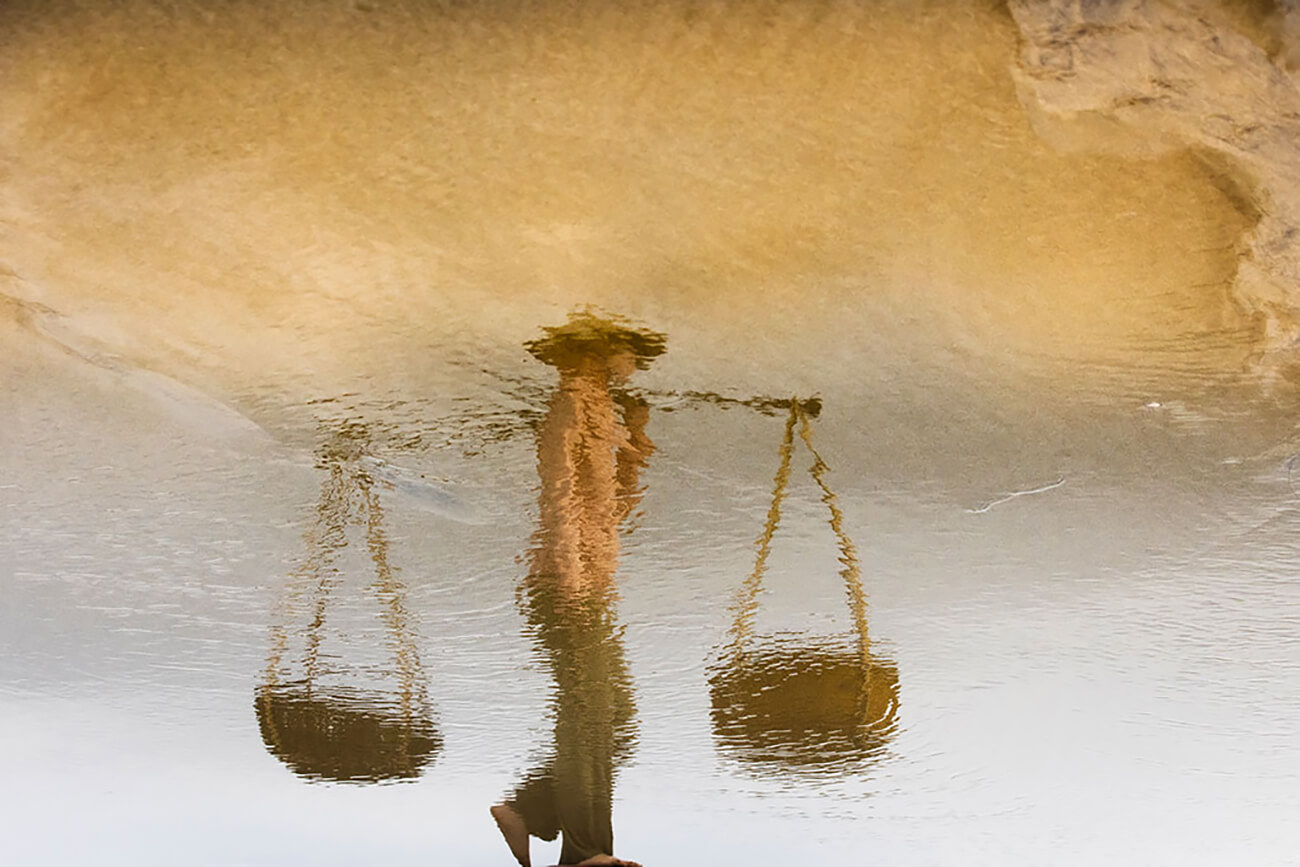 Another technique that I've grown very fond of is to shoot through heat haze - the undulations that occur in the air when cooler air is mixed with strong heat. The farmers in Hoi An burn their fields a few times per year to rejuvenate the soil. I was able to play with the distortion that this heat effect created. It's pretty incredible, actually. The haze completely smears the colors across the image, the impression is still there, but it appears like layers of paint applied with a palette knife. I think the colors that this creates are really intriguing and several of these photos, such as ''Flame,'' became quick bestsellers.
Finally, recently, I had some nice results experimenting in the salt flats in Can Gio, Vietnam. I photographed the salt workers within their reflections in the flooded fields. Salt lies on top of the water, obscuring parts of the image like clouds across a sky.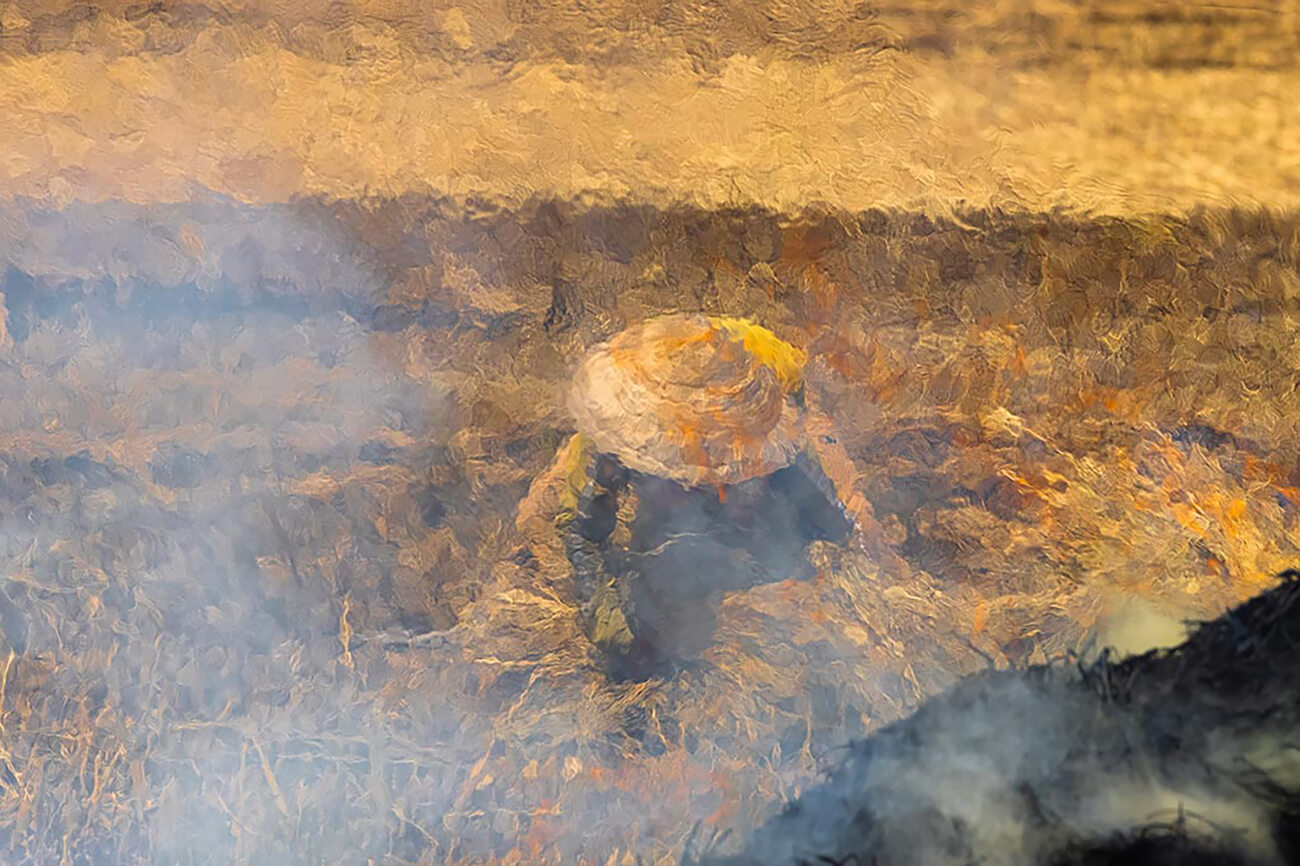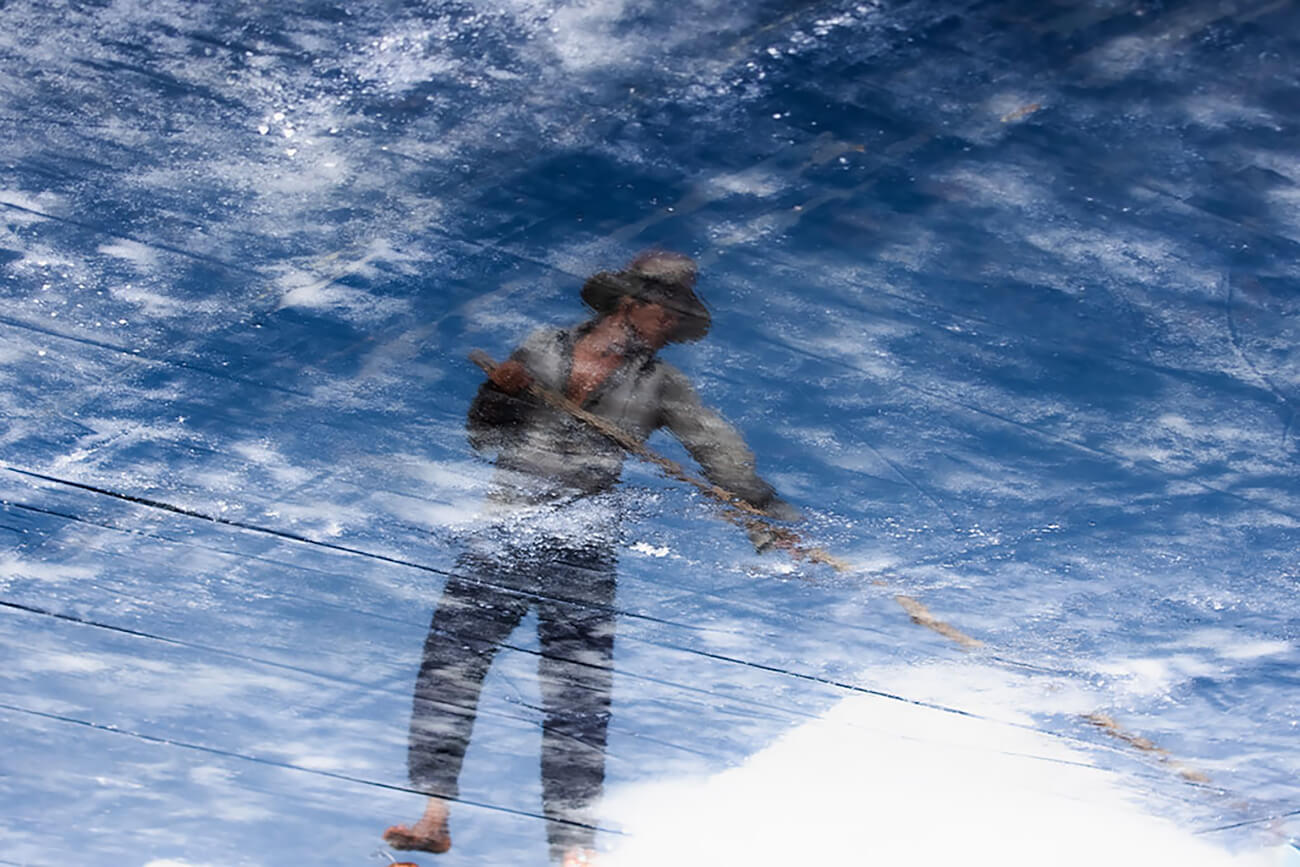 What are your artistic influences?
I mentioned Monet, Cezanne, and Van Gogh before, but I have many influences. The artists that I'm drawn to don't adhere to specific rules. They were more concerned with the emotional quality of their work than they were with trying to make what was considered ''good art'' at the time.
I've researched their influences extensively, actually, and it is interesting to see what still resonates in our contemporary times. Many artists were inspired by Japanese art, which was readily available for the first time at the end of the 19th century after trade reopened between Japan and Europe.
Some of the principles in Japanese block prints, such as tight cropping, asymmetry, and verticalism, truly transformed the art world and paved the way for other movements like Expressionism.
I have often tried to avoid the rule of 3rds in my work and, as I researched and experimented, I realized that my aesthetic is rooted, to a certain extent, in the Japonisme movement in art. I am also someone who is most at home in nature, so I feel like I'm instinctively drawn to artists who prioritize their natural environments as well.
How would you describe your creative process?
I typically go deep into my research and then once I start experimenting with my photographs, it becomes a sort of obsession. I might photograph the same scene hundreds of times in different ways and times. Like the Impressionists, I'm always chasing the light.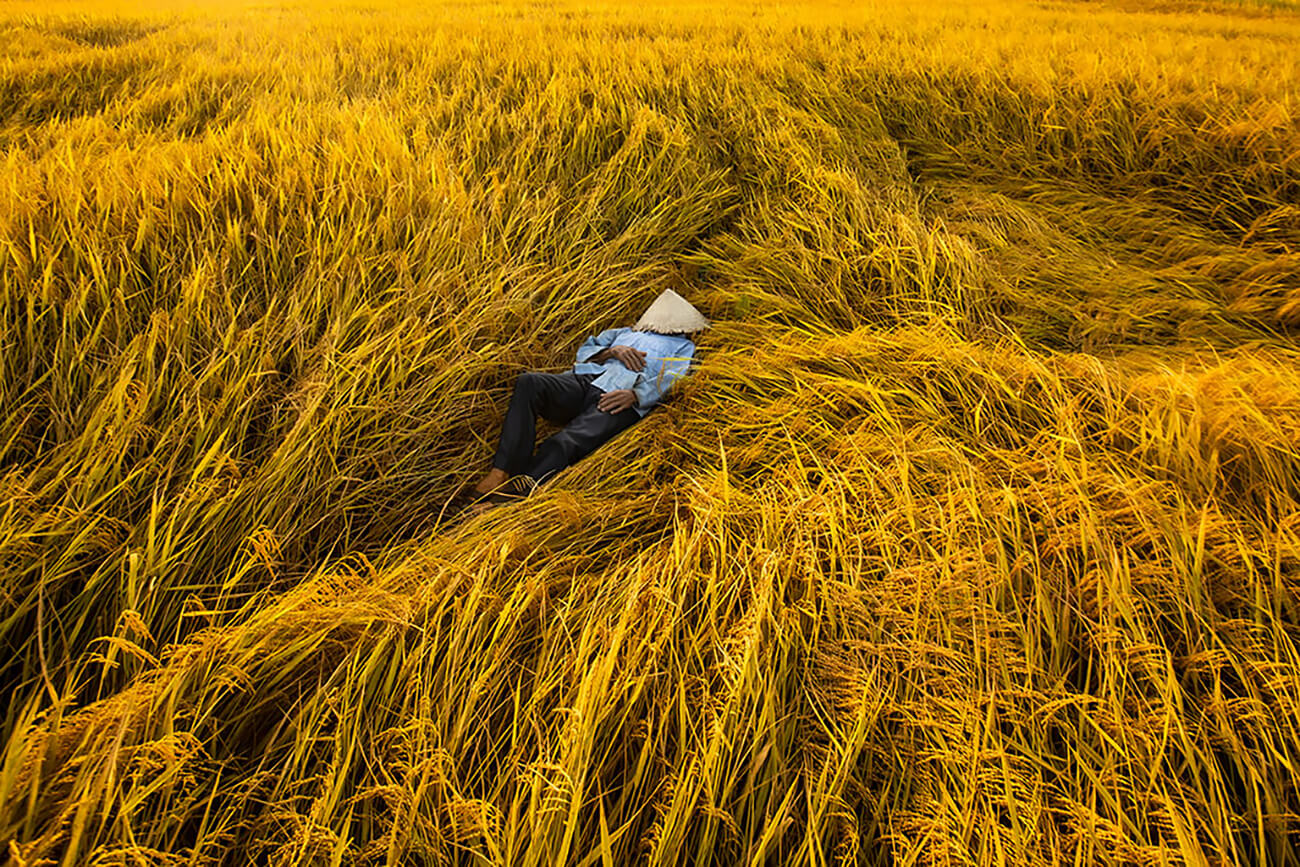 Speaking of light, you recently had an exhibition of your Impressionist photos in Honfleur, France. The mayor of the town is quoted as saying that you're ''a man of the light'' and that you're ''following in the footsteps of Claude Monet.'' What do you think about this statement? Would you agree?
I was very touched by the positive responses I got from the public about my new series. The mayor's statement was especially moving, standing as I was on the very harbor where Monet first learned how to paint in the open air. My hope, however, is not to repeat what is already out there, but to create something that is entirely its own thing. These aren't paintings, nor are they really photographs in the traditional sense of the term. I feel that it is more important than ever to celebrate the beauty of our natural world but also to connect with the different emotions that color, light, and shape can bring out.
I like the sense of illusion that is inherent in Impressionist photography. The interplay between the smooth surface of the photographic paper and the impression of texture and layers is part of the spirit of the works. They are meant to be dreamlike, a bit illusory, in hopes that they will prompt the viewer to slow down and take a closer look.