They say pictures say a thousand words, and that they live the longest in your memory when you have a picture of that special moment. So you have to ensure that you have the best DSLR camera that you can take on all your adventures and photographic assignments. But first, what does DSLR mean? The letters DSLR actually tell us a lot about your cameras' design. The D is really obvious: it's a Digital camera. The S and the L stand for Single Lens because at the beginning the SLR design cameras had one lens on the top to look through, and one lens to shoot through. And finally, the R stands for Reflex, which it's a shortened version of reflection. Meaning that after the light passes through the lens, it hits a mirror inside the camera that bounces the light through a prism and into the viewfinder you use to frame the shot. However, we note that in many modern cameras only part of that light goes directly to the OVF or optical viewfinder, while part of it hits a separate autofocus sensor. When you take a picture, you hit the shutter button and that whole mirror assembly flips up, meaning the light goes straight into your sensor. So instead of coming in and hitting the mirror and going up to the OVF, the image goes straight through to your sensor to record your photograph.
A DSLR camera is considered a key part of a professional photographer's kit. The best DSLR cameras offer the best image quality available, along with a rugged build and excellent battery life. There are a lot of modern DSLR cameras on the market today, for experienced hobbyists and professionals alike. So to help you find the right one for you, we've put together a list of the best DSLR cameras that you can find in 2022.
Nikon D850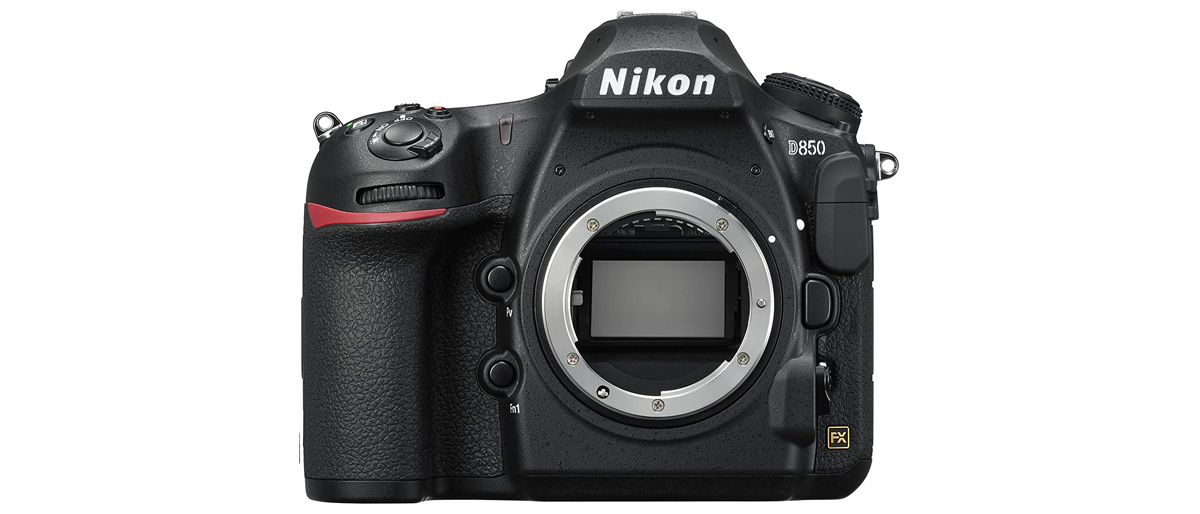 The
Nikon D850 FX-Format Digital SLR
is still one of the best cameras in the world. His high resolution allows photographers to capture fast action in 45.7 megapixels. It boasts several remarkable advancements such as dynamic range sensor design, autofocus sensitivity, speed light, control battery, life silent photography in live view mode, shutter and mirror mechanisms, and much more. With up to 7fps at 45.7 megapixels you can always keep up with the action. Thanks to the total width, a 3.2-inch tilting touchscreen, a 153-point / 99 cross-type AF system and the resolution of this camera's backside illuminated CMOS sensor. You can also record 16x9 4k Ultra HD videos. This best DSLR camera features the XSpeed 5 that quickly processes all 45.7 megapixels of data for lower noise and wider dynamic range. High-speed continuous shooting at about 9 fps tonal, texture details, and full-frame 4k HD movie recording using the Nikon Snapbridge app you can transfer your images to a compatible smartphone or tablet. The D850 features a host of fantastic specs, available at a better price than ever. It's a superb versatile all-rounder which is well suited to professionals and advanced enthusiasts who want to photograph lots of different types of subjects.
SPECIFICATIONS
Sensor:
Full-frame CMOS
Megapixels:
45.4MP
Autofocus:
153-point AF, 99 cross-type
Screen type:
3.2-inch tilt-angle touchscreen, 2,359,000 dots
Maximum continuous shooting speed:
7fps
Movies:
4K
User level:
Expert
PROS
- Stunning image quality.
- Excellent performance.
- 4K UHD video capture at 30fps.
- 8K time-lapse functions.
CONS
- Slow Live View AF speed.
- Fairly noisy at very high ISO settings.
- Expensive body investment.
The Nikon D850 FX-Format Digital SLR at Amazon
Canon EOS 5D Mark IV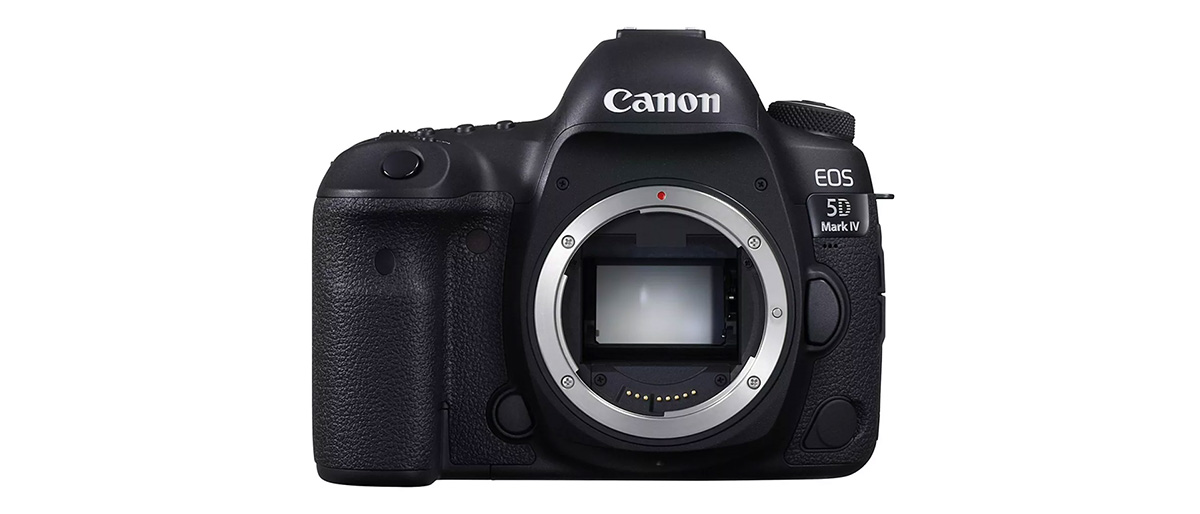 The
Canon EOS 5D Mark IV
full-frame digital SLR camera promises phenomenal performance anywhere. It offers high-resolution still and 4k video files with utmost clarity and detail. This best DSLR camera features a 30.4 megapixel full-frame sensor, with a 61-point AF system and a lot of operational enhancements to deliver detailed images and accurate performance. Thanks to the Digic 6 plus image processor that provides continuous shooting at up to 7fps, this DSLR camera delivers enhanced fast operation. It features built-in wi-fi that makes it easy to share and transfer images. This lightweight camera also features an easy-to-navigate touch panel LCD that allows the camera to become an extension of you for an amazing performance. The Canon EOS 5D Mark IV features a powerful and instant subject and light analysis system which uses its own RGB plus IR light sensor with approximately 150,000 pixels resolution that provides the camera with immense image analysis in an instant. As a bonus feature, this DSLR camera for photography has a built-in GPS that helps photographers tag their images with critical location data and also adjusts the time and time stamp on the camera automatically. Naturally, those 4K video options are a little limited, with the frame-rate topping out at 30fps and no options to shoot in a flat gamma profile. But if you're mainly looking for a powerful DSLR for stills photography, the Canon EOS 5D Mark IV takes images with a high dynamic range, good color accuracy, and little loss of detail even at high ISO levels, which is great for nighttime shoots.
SPECIFICATIONS
Sensor:
Full-frame CMOS
Megapixels:
30.4MP
Autofocus:
61-point AF, 41 cross-type
Screen type:
3.2-inch touchscreen, 1,620,000 dots
Maximum continuous shooting speed:
7fps
Movies:
4K
User level:
Expert
PROS
- Great image quality.
- Sturdy-feeling, comfortable-to-use design.
- Advanced AF system.
CONS
- Bulky, heavy construction.
- 4K video options are limited.
- Expensive compared to rivals.
The Canon EOS 5D Mark IV at Amazon
Pentax K-3 Mark III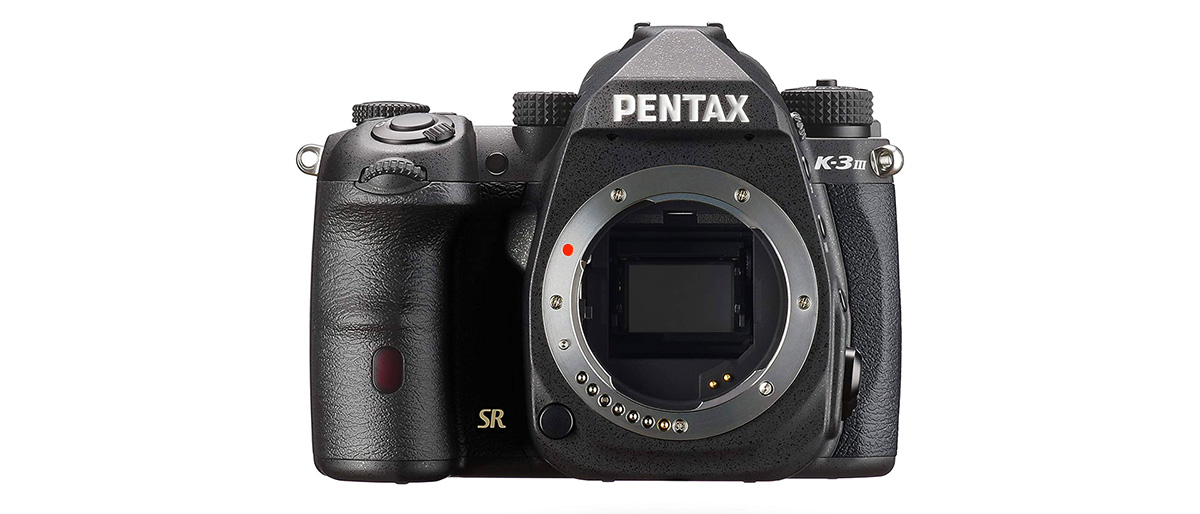 The
Pentax K-3 Mark III
camera features a thorough dustproof and weather-resistant magnesium alloy construction with 95 seals on the body to prevent water droplets or dust from invading. It boasts a newly designed optical viewfinder that provides a hundred percent field of view and 1.05 times image magnification. This viewfinder offers a wide viewing angle that is comparable to full-frame cameras and the brightness is increased by 10. Thanks to the improved reflectance on the pentaprism. This best DSLR camera boasts a top ISO sensitivity of 1.6 million that can capture images in low light and can achieve excellent descriptive power in the entire sensitivity range. The Pentax K-3 Mark III camera features a multi-dimensional image space filter that reduces noise while leaving fine contours. This filter allows it to maximize the resolution performance so that it can deliver sharp details of the subject. This top-rated DSLR camera features high-speed continuous shooting of up to 12 images per second with AFS and up to 11 images per second with AFC. It features a shake reduction mechanism that is equipped with the Pentax SR2 and it provides up to 5.5 shutter step image stabilization so that you can get blur-free images when using telephoto lenses or in low-light areas. This pretty heavy and durable DSLR camera features dual SD card slots that allow for simultaneous capture as well as customized image placement. It boasts also a newly developed mirror shutter drive mechanism and image processing engine that produces 12fps image capture making it perfect for fast action movement. It has a high-resolution touchscreen LCD very efficient for faster engagement to the menu system. The touch LCD also provides improved image review capabilities and you can wipe and pinch between images. The Pentax K-3 Mark III camera, perfect for travel, is a rugged durable and dependable camera that can even be used in the harshest of environments.
SPECIFICATIONS
Sensor:
APS-C BSI CMOS
Megapixels:
25.7MP
Autofocus:
SAFOX 13 101-Point Phase-Detection
Screen type:
3.2-inch touchscreen, 1,620,000 dots
Maximum continuous shooting speed:
12 fps (11 fps with continuous AF)
Movies:
MPEG-4, H.264
User level:
Expert
PROS
- Excellent image quality.
- Magnesium body with dust and splash protection.
- Wide-spread autofocus.
- High-magnification optical viewfinder.
- Feels well-built and very comfortable to use.
CONS
- Heavy and bulky.
- The display doesn't tilt or pivot at all like most modern mirrorless systems.
- Omits built-in GPS.
- External battery charger not included.
- Buffer fills quickly at 10fps.
The Pentax K-3 Mark III at Amazon
Canon EOS 90D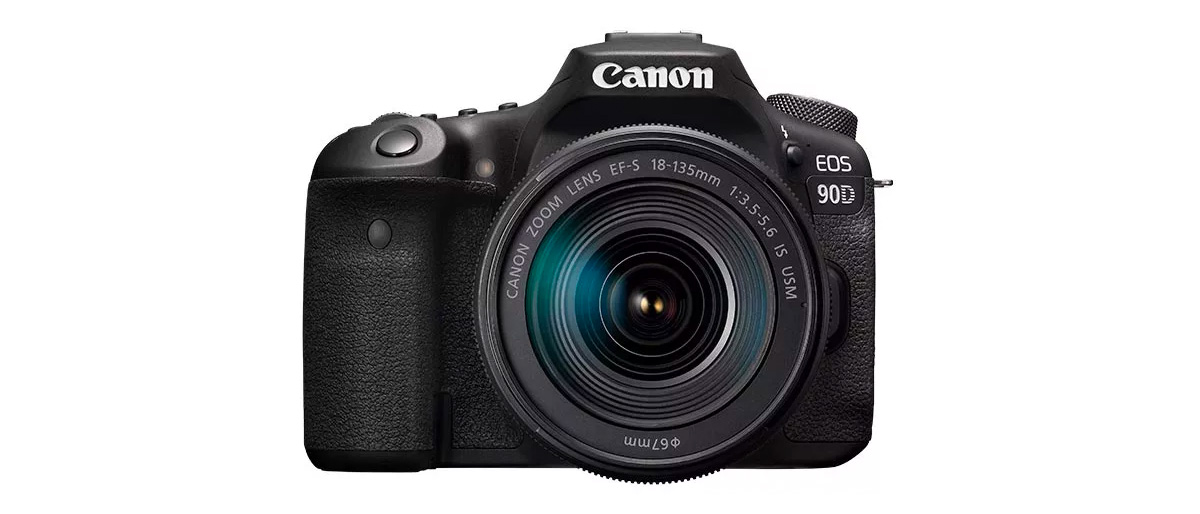 The
Canon EOS 90D
is probably the best Canon camera for amateur photographers. It features a 32.5 megapixel APS-C CMOS sensor – the highest yet for an APS-C camera – and Canon's latest Digi-8 chipset that is far from an average camera. The 90D packs in an amazing 270,000 pixel RGB and infrared meter sensor for more precise autofocus. But the increased pixel density does appear to have had an effect on the EOS 90D high ISO performance. The Canon EOS 90D can take great-looking images right across its ISO range, but if detail is important in low light, you'll be better off with a tripod and a lower ISO setting. This top-rated DSLR camera is well-built and feels rigid which is important for any active photographer or videographer. Even in terms of button placement everything just feels right. The main control pad with a dial around it is there for a quick running-through option, and a dedicated joystick just above the main control allows the photographer to adjust autofocus settings quickly. The Canon EOS 90D boasts a 10fps continuous shooting capability and its uncropped 4K video capture doesn't reduce the angle of view for 4K video. Now, you don't get an instant crop factor when you switch to 4K video, and your wide lenses do actually stay 'wide'! The EOS 90D is a state-of-the-art enthusiast DSLR. The M6 Mark II is smaller, cheaper, and offers faster burst shooting. But by focusing on key areas like battery life, handling and a fully articulating rear screen, Canon has made the EOS 90D a strong and versatile alternative for anyone who prefers the DSLR shooting experience.
SPECIFICATIONS
Sensor:
APS-C CMOS
Megapixels:
32.5MP
Autofocus:
45-point AF, 45 cross-type
Lens mount:
Canon EF-S
Screen type:
3-inch vari-angle touchscreen, 1,040,000 dots
Maximum continuous shooting speed:
10fps
Movies:
4K UHD
User level:
Intermediate
PROS - Excellent pixel count.
- 10fps continuous shooting.
- Uncropped 4K video.
- Optical viewfinder.
- Vari-angle touchscreen.
CONS - Limited buffer capacity.
- Losing detail by ISO 1600.
- No sensor-based stabilization.
- Limited buffer capacity.
- Not much gain from 32MP.
The Canon EOS 90D at Amazon
Nikon D780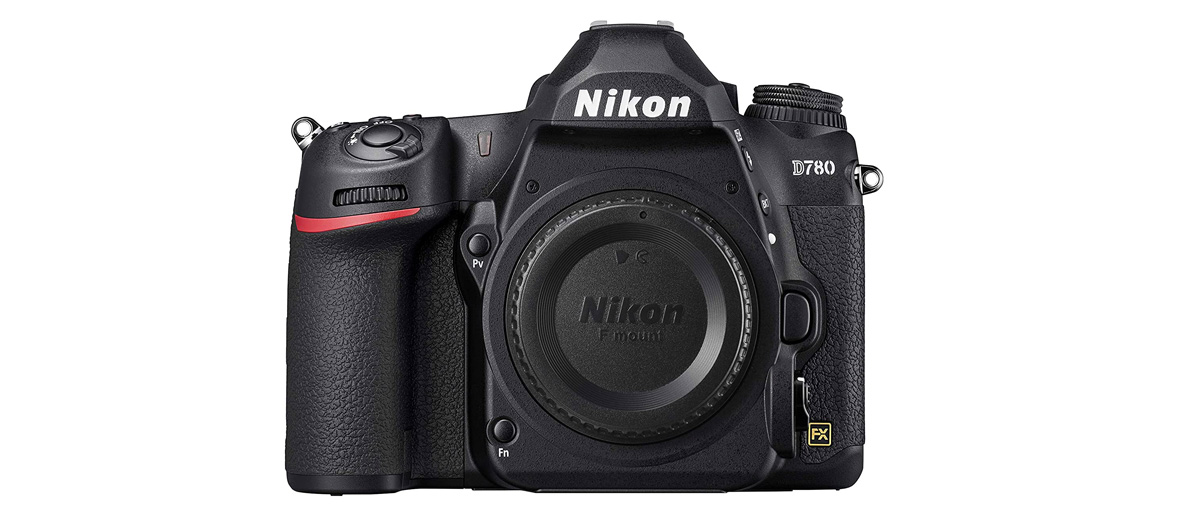 The
Nikon D780
is a hybrid of a full-frame DSLR and a mirrorless camera like the original Nikon Z6. And while it's still relatively expensive, the D780's slight price drop since it landed in 2020 means it's now a top pick for anyone who wants to combine the benefits of mirrorless tech and DSLRs. But the Nikon D780 is considered a full-frame 24.5 megapixels DSLR camera (it's got 'the' mirror) and as the update to the D750. This top-rated DSLR does have two memory card slots unlike Nikon's current mirrorless offerings, and the battery life as with many DSLRs is amazing. Also, although it has the on-sensor AF system of a mirrorless camera and the same live view performance, the D780 does not offer the seamless, automatic transition between viewfinder and rear screen shooting that a mirrorless camera does. On a mirrorless camera, an eye sensor detects when you put the camera to your eye or take it away again and switches displays instantly and automatically. On the D780 you have to press the live view button manually. But the rear screen is very good. It has a tilting mechanism rather than a vari-angle pivot, perfect for horizontal shots, and keeps the screen on the same optical axis as the lens. The Nikon D780 is pretty efficient at continuous shooting (7fps in viewfinder shooting and 12fps in live view) with a silent shooting option too. The Nikon D780 is designed for both stills and movies. It also keeps the cost down for you by allowing uncropped 4K video downsampled from 6K data capture.
SPECIFICATIONS
Sensor:
Full-frame CMOS
Megapixels:
24.5MP
Lens mount:
Nikon F mount
Screen type:
3.2-inch tilting touchscreen, 2,359,000 dots
Maximum continuous shooting speed:
12fps
Max video resolution:
4K
User level:
Intermediate/pro
PROS - Fast live view AF.
- Tilting touchscreen.
- Uncropped 4K video.
- Dual UHS-II card slots.
CONS - Dual AF systems.
- Manual live view swapping.
- Pretty big and heavy.
The Nikon D780 at Amazon