Photography is a lot of fun and we are all aware of that. However, you know what can be more fun? Astrophotography. For years, astrophotography has slowly found a way into the hearts and minds of all of the mainstream users and I do understand that this might not be easy to undertake but in reality, learning it is not going to be an issue for you.
Still, if you are tinkering around and trying to find the best Canon settings for astrophotography, then you are in luck because we are going to walk you through all the great settings that you need and trust me, it is a lot easier than you might think and in no time, you will be able to get the results you want especially if you are using
stm lenses
.
Canon Settings for Astrophotography - What Should You Do
In order to achieve the best results in terms of astrophotography, you will have ot check out some settings before you go forward. We are going to look at those settings and help you understand what's what. The best thing about this guide is that you can actually go ahead and use these settings on other cameras as well.
So, even if you are a Nikon, Sony, Fujifilm, or Panasonic user, this guide should help you get the job done.
Using a Manual Mode
The start of a great photography experience is making sure that you are using manual mode on your camera whenever you are taking pictures. I do understand why some people would want to go to the other side but when it comes to astrophotography or any other photography, for that matter, manual mode is the way to go as it allows you to have full control over your pictures and nothing else comes in the way of ruining it either.
Aperture
Aperture is the opening on the lens that determines how much light can get in. Wider aperture (represented by a smaller number) means more light and narrower aperture (represented by a larger number) allows less light to hit the sensor.
Since astrophotography is going to be done at night primarily, the goal here is to keep the aperture as wide as possible. I would suggest somewhere in the range of f/1.4 to f/2.8. This way, you will allow more light in the sensor, letting you take pictures that would not look out of proportion.
Shutter Speed
In photography, shutter speed refers to just how fast a shutter. The faster the shutter actuates; the lesser light goes into the shutter. Since we are talking about astrophotography, we need as much light hitting the sensor as possible and therefore, I would highly advise that you are putting the sensor speed to at least 25 seconds or more if you need to. The higher you go, the longer it will take to actuate the shutter, and more light will hit the sensor.
ISO
ISO refers to the artificial light that your camera can generate depending on the light situation on the outside. Considering how we are dealing with a situation where there is not a light available, you will probably have to crank the ISO to a higher level or so to get a picture that is visible to the naked eye.
Thankfully, most modern cameras are good when it comes to handling higher ISO. So, if you are looking to get things done, I would suggest that you are setting your ISO at around 1,600 or at 3,200. I Know, this is immediately a scary thought but it would help you a lot more than you might think and it is always advised that you are looking into this.
Manual Focusing
Now, on the off-site of sound strange, just know that whenever you are in the process of taking some nice pictures of the sky and the stars, be sure that you are using manual focusing mode and to make things better, always focus on the brightest star that you can see on the horizon.
Why? The reason is simple, if you are using autofocusing, there is always a chance of things going wrong because of focus hunting or some other issues. Also, autofocus system doesn't always work when you are shooting in such low light and therefore, it is always advised that you are opting for manual focus.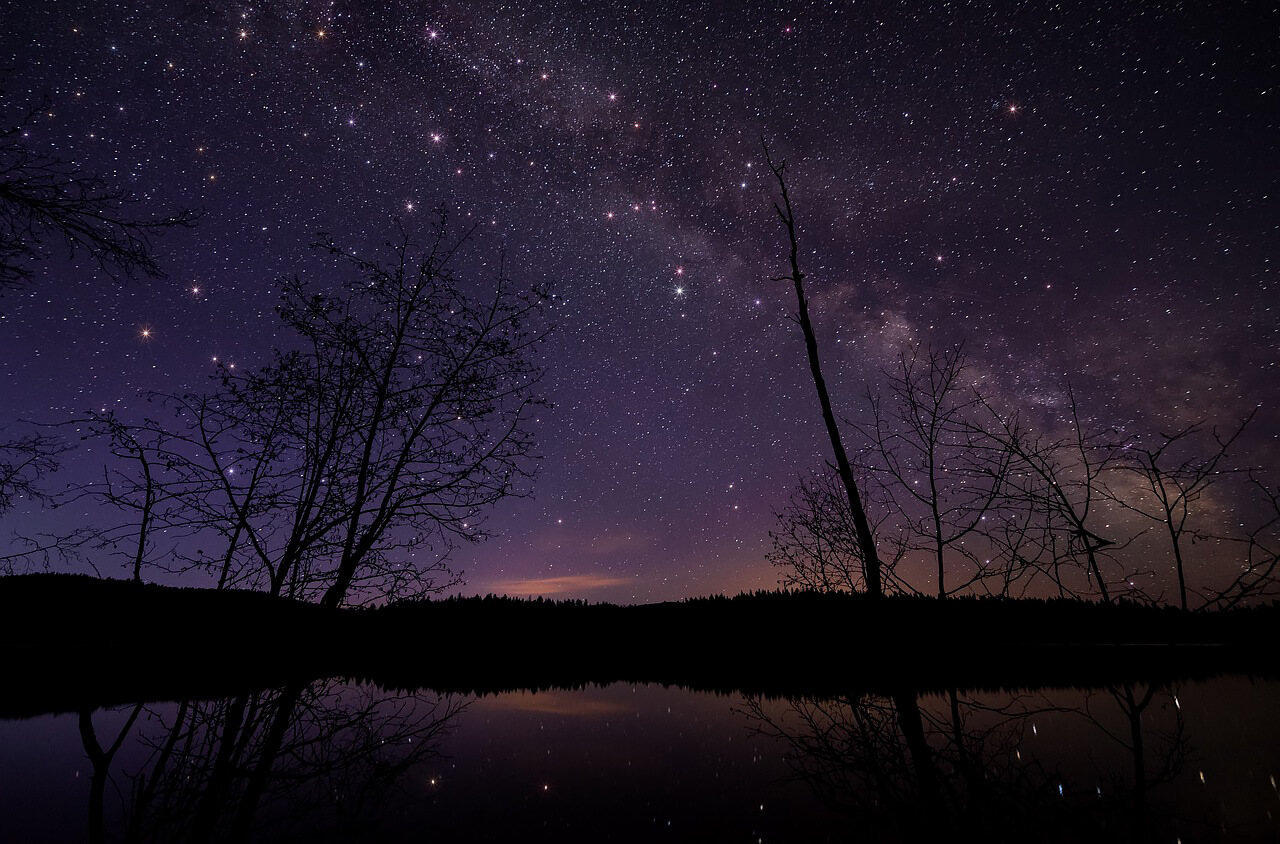 What Equipment Do I Need?
This is just a little segue that a lot of people need to understand. When you are talking about astrophotography, you need to understand the equipment needs you have.
Tripod
The first piece of equipment that I will always suggest to everyone is a tripod. This is a must have for anyone who is looking to go for astrophotography because the camera needs to be as stable as possible or your pictures will come out looking like a blurry mess and we really don't want that, in the first place. Without a tripod, it would be next to impossible to get the shot you want.
Remote Shutter (Optional)
Another thing that you can look into is a remote shutter. Why? Well, when you are ensuring that the camera stays as steady as possible on the tripod. A remote shutter will help you ensure that when you do press the shutter button, the camera doesn't move.
Alternatively, you can link your camera to your phone and achieve the same result. So, ultimately, the choice is entirely yours and whether or not you want to use one.
Conclusion
There you have it, folks. If you are looking to get into astrophotography, this is your ticket to get the best settings possible for the best results, as well. You will not be let down as long as you are following all the necessary aspects of it and once you are done, you will get some stunning shots out of it. So, be sure that you are looking at all the aspects of it, and you will be good to go.