Paris Photo
, the leading international fair dedicated to the photographic medium, returns to the Grand Palais Éphémère in the heart of Paris from November 10 to 13th, 2022. Since 1997, the fair has worked to develop and support photographic creation by promoting the work of gallery owners, publishers and artists.
The 25 th edition of Paris Photo is organized around 3 sectors bringing together 183 exhibitors from 31 countries.
In the main sector gathers 134 galleries from 29 countries, including 18 new galleries compared to 2021. The Curiosa sector, dedicated to emerging art, brings together 16 galleries (including 11 new) from 9 countries under the direction of guest curator Holly Roussell.
The book sector gathers 34 publishers (including 4 new) from 9 countries, offering unique editions and avant-premiere book releases with a signature program bringing together the greatest names in photography from all over the world.
The Elles x Paris Photo fair path, orchestrated this year by Federica Chiocchetti promotes the visitbility of women artists and their contribution to the history of photography.
A program of conversations, exhibitions and prizes is offered to visitors allowing them to develop their knowledge of the medium.
Thanks to the lasting engagement and support of BMW and J.P. Morgan Private Bank, official partners, and the fair's many public and private partners, Paris Photo reaffirms for its 25th edition its role as the most important annual meeting place for photography.
Key Numbers
183 EXHIBITORS (ALL SECTORS)
48 New exhibitors compared to 2021, including 18 first participations.
31 countries
180 stands in the Grand Palais Ephémère
24 solo shows, 14 duo shows, 92 group shows.
1 613 artists, including 31% women artists.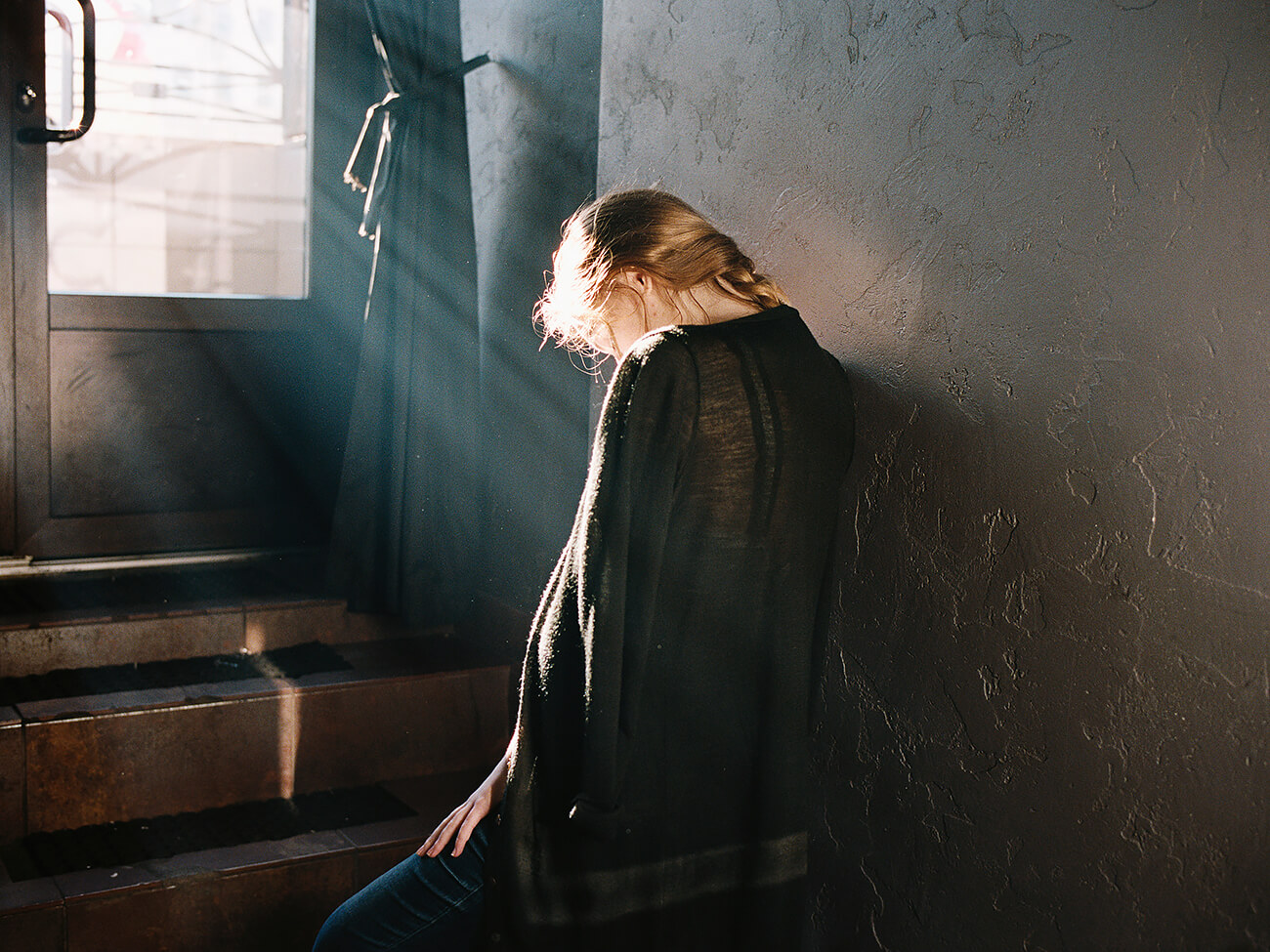 Nuits blanches, Saint-Petersbourg, 2019, Pigment Print, 30 x 40 cm © Claudine Doury/Courtesy in camera galerie.
24 SOLO / 14 DUO / 92 GROUP SHOWS
Paris Photo presents 38 solo and duo shows and offers a unique opportunity to immerse oneself in the work of an artist, but also to discover the dialogue which can be created between two artists in the space of the gallery stand.
24 Solo Shows are proposed in the main sector for this 25 th edition. Among them, we find Daniel Gordon with a unique installation at HUXLEY PARLOUR (London), Barbara Probst with a triptych realized during the confinement and her work in 12 parts Exposure #106 at KUCKEI + KUCKEI (Berlin), Boris Mikhaïlov at SUZANNE TARASIEVE (Paris) with an homage to the Ukrainian people in a rarely shown series,
Theater of War
.
Among the 14 duo shows proposed, ANNE-SARAH BENICHOU gallery (Paris) unveils Corps Lucides, a work in progress by Léonard Bourgeois Baulieu, and a diptych by Laurent Montaron, LUME (São Paulo) presents works by Julio Bittencourt and Mame-Diarra Niang, and at TOBE (Budapest), fi nd a selection of works by Anna Fabricius and Dafna Talmor.
Among the group shows announced, ADN (Barcelona) explores the iconography of disaster and protest, particularly in terms of femininity and mass media; KARSTEN GREVE (Paris) presents three masters of photography, Eugène Atget, Brassaï and Edward Steichen. MAGNUM (Paris) celebrates the 75 th anniversary of the agency with an exhibition of Magnum artists curated by Martin Parr. FRAENKEL (San Francisco) brings together a selection of the gallery's renowned artists, with the introduction of Carrie Mae Weems and her images from her Louisiana Project.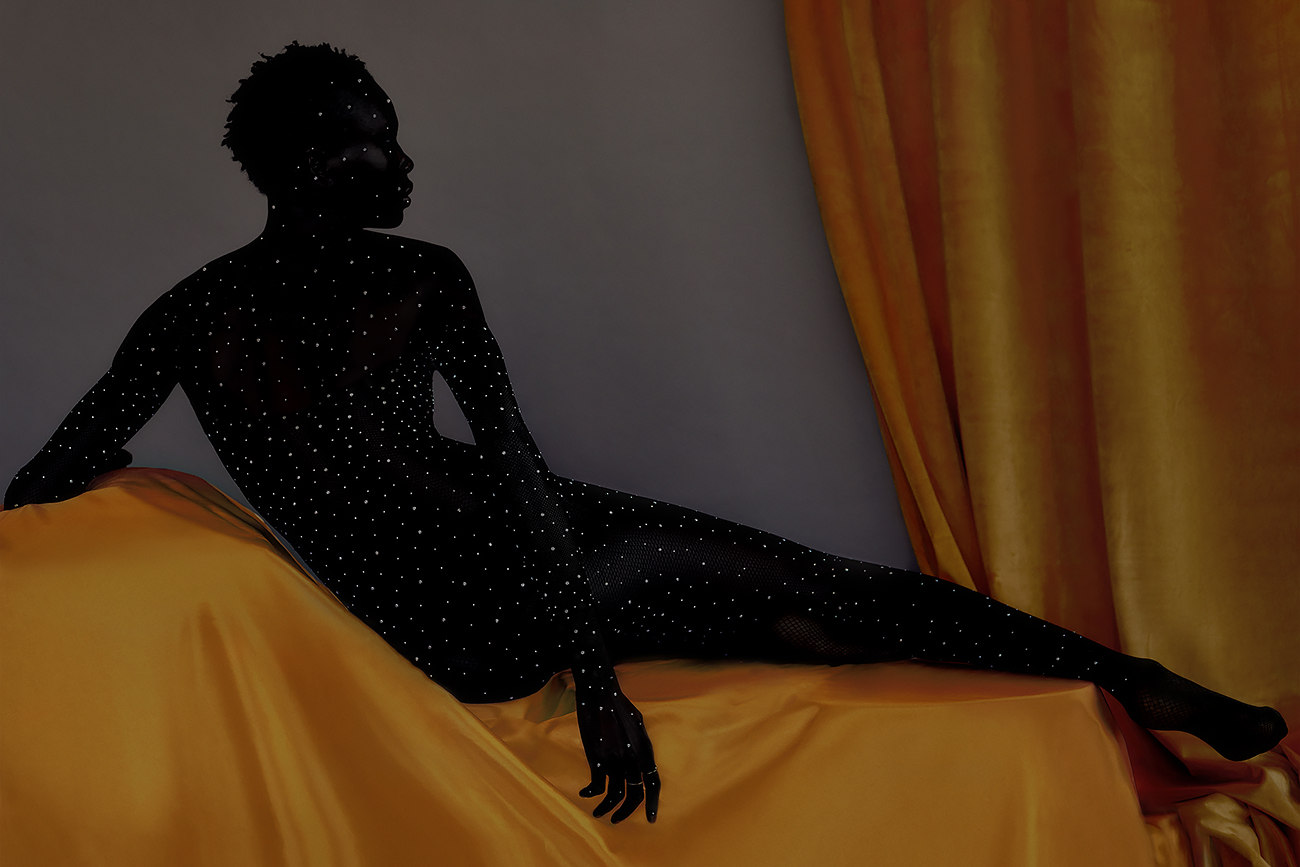 The Grand Odalisque, 2022, Archival photo print, 111.8 x 152.4 cm © Elliot & Erick Jiménez / Courtesy of Spinello Project
THE CURIOSA SECTOR – EMERGING ART
16 GALLERIES FROM 9 COUNTRIES | 17 ARTISTS FROM 12 COUNTRIES
The Curiosa sector, inaugurated in 2015 and dedicated to emerging artists, presents a selection of 16 projects curated by Holly Roussell. Roussell is curator at the UCCA Center for Contemporary Art, Beijing. Roussell's selection features solo presentations of 17 artists from 12 countries, some of whom are exhibiting in France for the first time, such as Elliot & Erick Jiménez (SPINELLO Miami), and Pao Houa Her (BOCKLEY Minneapolis). This year Curiosa highlights interdisciplinarity in image-based art practices as well as photographic explorations in and beyond traditional genres of the medium. The section presents three capsules: experimental and conceptual approaches to image construction, new (self) portraits focusing on personal history and intersecting identities, and current practices in landscape photography.
ELLES X PARIS PHOTO
Paris Photo continues its commitment to women in photography with Elles x Paris Photo, a program initiated in 2018 in partnership with the Ministry of Culture and benefiting from the support of Women In Motion, a Kering initiative to promote the visibility of women artists and their contribution to the history of photography. For this 25th edition, Federica Chiocchetti, writer, curator, editor, and recently appointed director of the Musée du Locle in Switzerland, highlights a selection of women artists exhibited at Paris Photo.
BOOK SECTOR
4 PUBLISHERS | 9 COUNTRIES
ACTES SUD Arles, AKIO NAGASAWA Tokyo*, ANDRÉ FRÈRE Marseille, APERTURE New York, ATELIER EXB/ÉDITIONS XAVIER BARRAL Paris, BOOKSHOP M Tokyo, CASE Tokyo, CHOSE COMMUNE Marseille*, DAMIANI Bologna, DATZ PRESS Seoul*, DELPIRE & CO Paris, DEWI LEWIS Stockport, ÉDITIONS BESSARD Paris, FILIGRANES Paris, FRANCE PHOTOBOOK Paris*, GOLIGA Tokyo*, HARTMANN Stuttgart, HATJE CANTZ Berlin*, KAUNAS PHOTOGRAPHY GALLERY KAUNAS, KEHRER Heidelberg, KERBER Bielefeld, KOMIYAMA TOKYO Tokyo*, L'ARTIERE Bologna, LE BEC EN L'AIR Marseille, LOOSE JOINTS Marseille, MACK London, RADIUS Santa Fe, RM Mex ico/Barcelona, RVB BOOKS Paris, SPECTOR Leipzig, STANLEY BARKER London, TBW Oakland*, TEXTUEL Paris, THE EYES Paris
*new exhibitors compared to 2021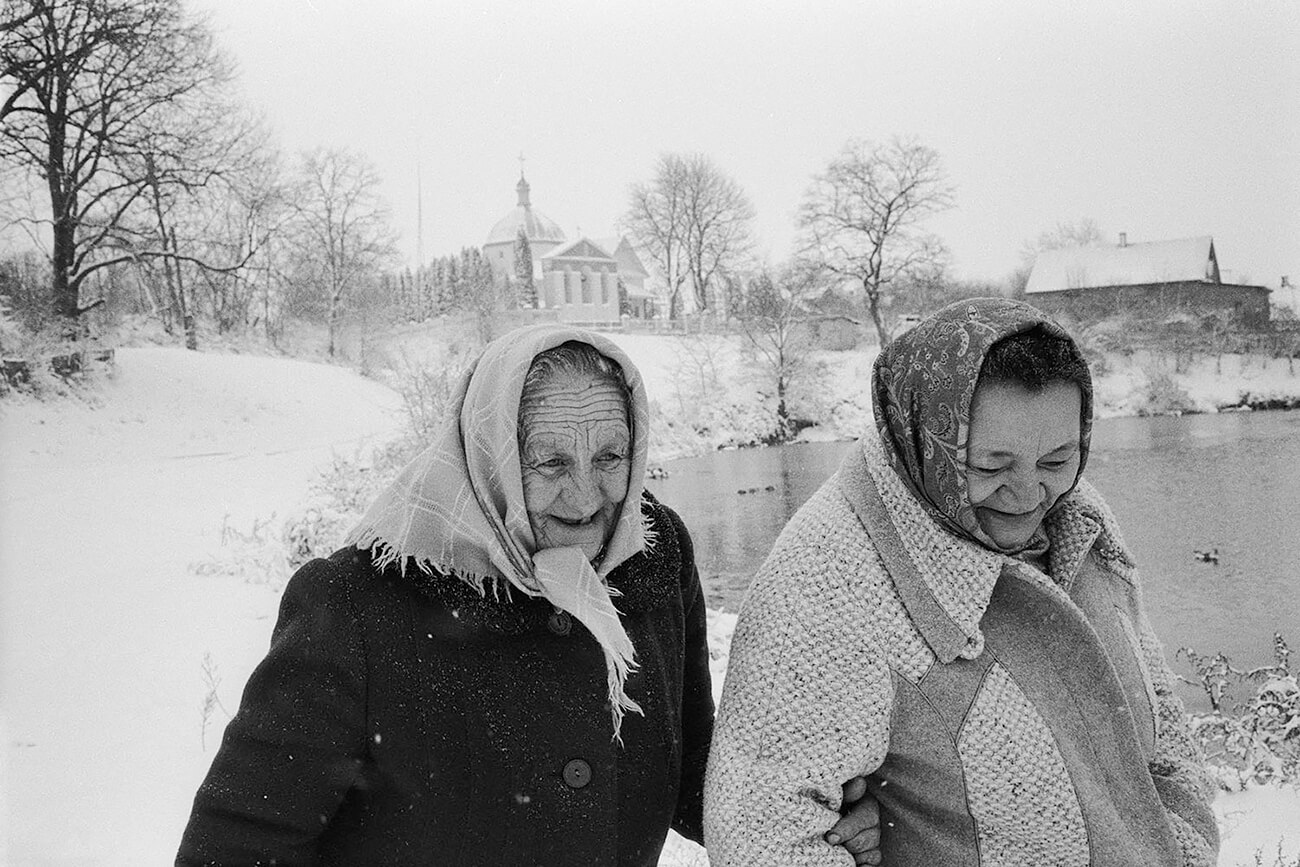 Darya. Histoire d'une badante ukrainienne, 2022, Livre, 19 x 20 cm © Jane Evelyn Atwood/Courtesy VU - Le Bec en l'air.
ONLINE VIEWING ROOMS
To accompany its 2022 edition at the Grand Palais Ephémère, Paris Photo is pleased to offer a second edition of its Online Viewing Room. This online platform developed by Artlogic - the leader in digital technology for the art world - offer to Paris Photo galleries and publishers additional visibility to enrich their artistic proposals presented at the fair. For collectors and enthusiasts, it is the opportunity to easily acquire art works and art books, to list their favorites, to discover new talents, to browse the curators' choices and build new relationships with galleries and publishers, wherever they may be in the world. Visitors will also have access to an online program developed exclusively for Paris Photo.
GUEST OF HONOR FOR THE 25TH EDITION: ROSSY DE PALMA
For the 25th anniversary edition, Paris Photo welcomes actress and multidisciplinary artist Rossy de Palma as guest of honor. Model and muse for many photographers and passionate about photography herself, Rossy de Palma has curated a selection of 25 artworks which visitors will be able to discover throughout the galleries' booths. An opportunity for Rossy de Palma to share her personal favorites and her aesthetic universe.
Rossy de Palma has curated for the 25 th anniversary of Paris Photo a selection of 25 works that visitors can discover througout the gallery booths at the Fair.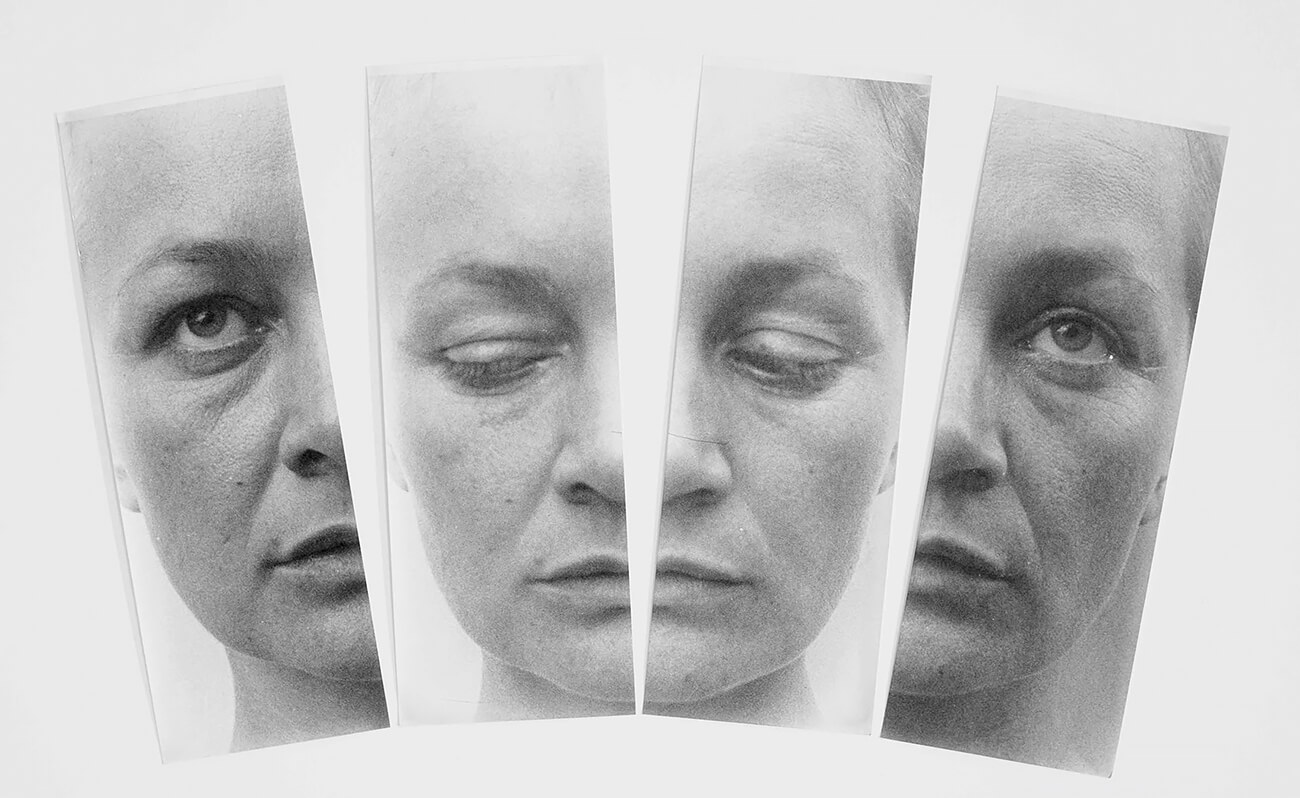 Orshi Drozdik, Orshi Drozdik_Blink and Sigh, # 62, Edition 1/5, 1977, Silver Gelatin Black and White Photo, 40 x 50 cm © Orshi Drozdik/ Gallery Einspach
PROGRAM 2022
THE PARIS PHOTO – APERTURE FOUNDATION PHOTOGRAPHY BOOK PRIZE
Initiated in November 2012 by the
Aperture Foundation
and Paris Photo, the PhotoBook Awards celebrate the photobook's contribution to the evolving narrative of photography. This year marks the celebration of the 10th anniversary of the Awards. Three awards will be presented on Friday, November 11 at Paris Photo: First PhotoBook, PhotoBook of the Year, and Photographic Catalogue of the Year. The winner of the category First Book Award will receive a $10,000 prize. Special mention will be given to the winners of the other two categories. The selection of 35 books will be announced on October 3rd and exhibited at the Fair. The selected books will then be exhibited after Paris Photo in additional venues.
CARTE BLANCHE – STUDENTS 2022, A PLATFORM FOR EMERGING PHOTOGRAPHY
Paris Photo, Picto Foundation and SNCF Gares & Connexions join forces for the 6th year to develop a platform for the discovery, exposure and exchanges around young talents. Four student projects, selected from among more than 200 entries, will be presented to the public in an exhibition at Paris Gare de Lyon train station this fall. The laureats will also present their portfolios in a dedicated area at Paris Photo. The 2022 laureats are: Alessandra Leta (University of Basel, Switzerland), Jérémie Danon (Beaux-Arts Paris, France), Philip Tsetinis (University of Applied Arts Vienna, Austria) and Sumi Anjuman (Royal Academy of Fine Arts, The Hague, Netherlands).
THE PLATFORM – CONVERSATIONS
Experimental forum: 4 days of conversations with personalities from the world of art and photography. The 2022 program will include conversations on emerging art, led by Holly Roussell, curator of Curiosa; discussions around Elles x Paris Photo organized by Federica Chiocchetti, curator of the Elles x Paris Photo fair path. Further conversations will include new digital practices in photography, the metaverse and NFTs, and a series of conversations led by Alain Quemin with a focus on performance art.
THE ARTIST TALKS BY THE EYES
Conceived and animated by the team of the The Eyes magazine, the Artist Talks put into perspective the artist's relationship with the book in the artistic practice, the editorial approach and production. In an intimate and friendly atmosphere, each artist shares with the public his or her experience with his or her most recent monograph in a 10-minute format followed by a Q&A with the audience. The Artist Talks will feature Guillaume Herbaut, Seba Kurtis, Laia Abril, Martin Parr, Nigel Shaffran, Raymond Meeks and Stanley Wolukau-Wanambwa, and will be hosted by Véronique Prugnaud, Marc Feustel, Emilie Lauriola and Pascale Obolo. The complete program will be available from October 1 st on the Paris Photo and The Eyes websites.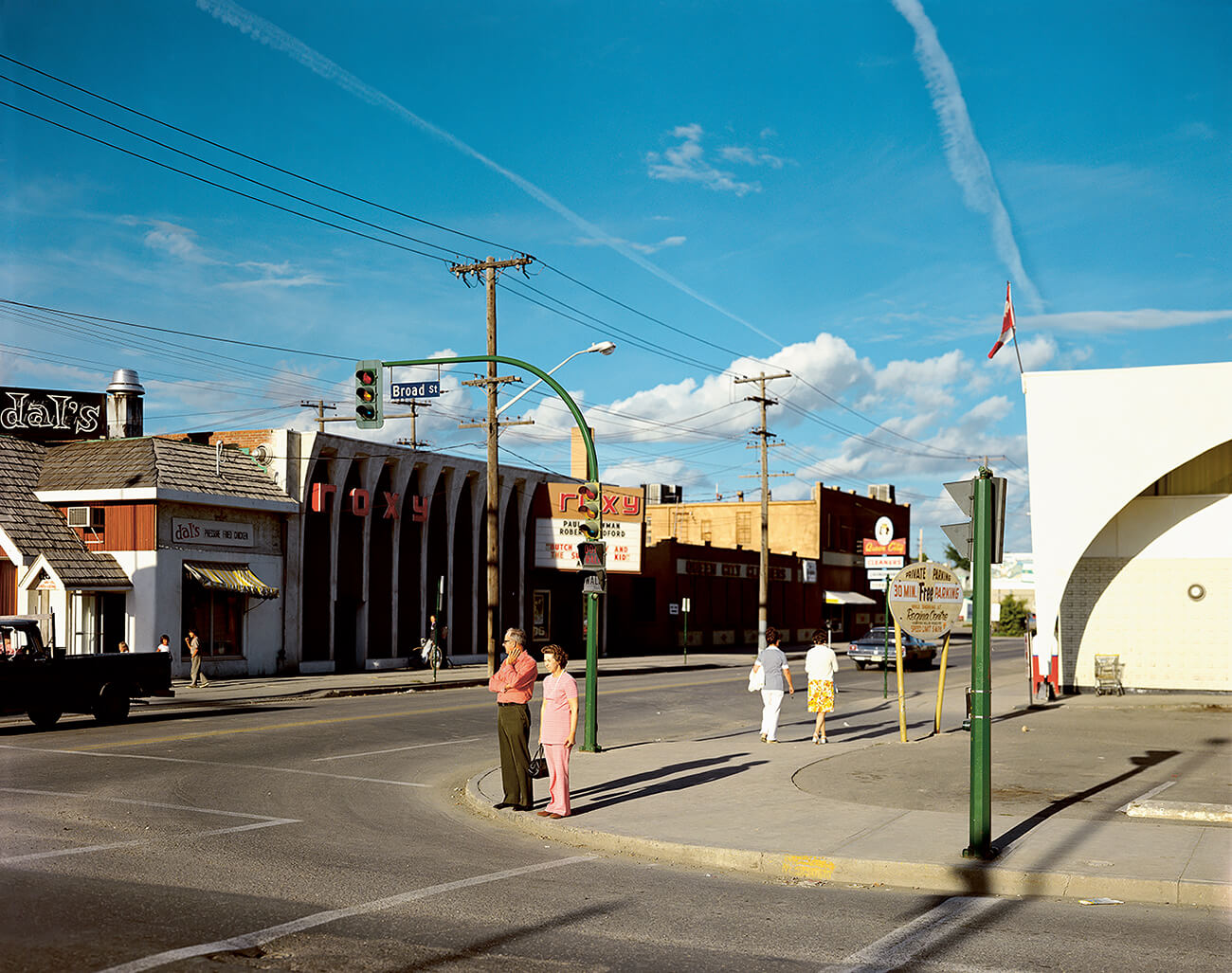 Modern Instances, 2022, Book, 17 x 24.5 © Stephen Shore/ Courtesy MACK.
IMAGE 3.0 – CENTRE NATIONAL DES ARTS PLASTIQUES (CNAP)
Paris Photo presents a selection of works from the national photographic commission IMAGE 3.0, initiated by the Centre national des arts plastiques in partnership with the Jeu de Paume. At the crossroads of art and science, the IMAGE 3.0 exhibition brings together the most recent digital artistic practices in the field of photography and image. The Centre national des arts plastiques is committed to supporting the actors in the field of photography alongside Paris Photo. As a public institution of the French Ministry of Culture, CNAP has an active policy of supporting photographers, artists and professionals in the field through its creative support programs such as the one dedicated to contemporary documentary photography. It also enriches its collection through acquisitions and commissions, thus participating directly in the economy of this sector. Finally, it contributes, through loans and deposits of works or through the programming of exhibitions, to the dissemination and promotion of contemporary photography.
THE ATELIER DE RESTAURATION ET DE CONSERVATION DES PHOTOGRAPHIES DE LA VILLE DE PARIS (ARCP)
For the second year in a row, the City of Paris will be present at Paris Photo with an educational stand that will present the major actions of its photographic conservation-restoration service (ARCP), with a focus in 2022 on the specific alterations of photographs. The ARCP preserves and restores the photographic heritage of the City of Paris, which holds more than 16 million photographs in museums, specialized libraries and archives. Members of the ARCP team will be available on the stand to share their particular know-how and offer workshops for professionals and families alike (identification of photographic processes, diagnosis of the state of conservation of photographs, etc.). Unpublished photographs from the remarkable collections of the libraries and museums of the City of Paris will also be exhibited, demonstrating the material fragility of this medium and the need for these expertises to ensure their durability.
A DIFFERENT LENS: ICONIC & RECENT PHOTOGRAPHS IN THE JPMORGAN CHASE ART COLLECTION – J.P. MORGAN
Celebrating our 11 th year as an official partner of Paris Photo, J.P. Morgan Private bank is proud to share highlights of the JPMorgan Chase Art Collection.A Different Lens reflects 60 years of photographic practice and achievement across a range of subjects, techniques and cultures. The selection this year combines iconic images and renowned artists with a focus on women artists, in keeping with the thematic focus of Paris Photo 2022.
ARASH HANAEI & MORAD MONTAZAMI – SUBURBAN HANTOLOGY – BMW ART MAKERS
The installation Suburban Hauntology, between still images, video, 3D design and dematerialized images, explores complex spaces like the Metaverse, through the utopian architecture of the 1970s. The internet finds in the suburban a speculative double, the distorting mirror of its own standardized landscapes; the suburban finds in the internet a time machine, the unexpected extension of its vanished utopias.
CLIFFORD CHANCE
First time partner of Paris Photo, Clifford Chance has been developing a program of support and commitment to sponsorship of the arts. Across its different offices, the Firm promotes cultural initiatives which allow Clifford Chance to support both up-and-coming and celebrated international artists.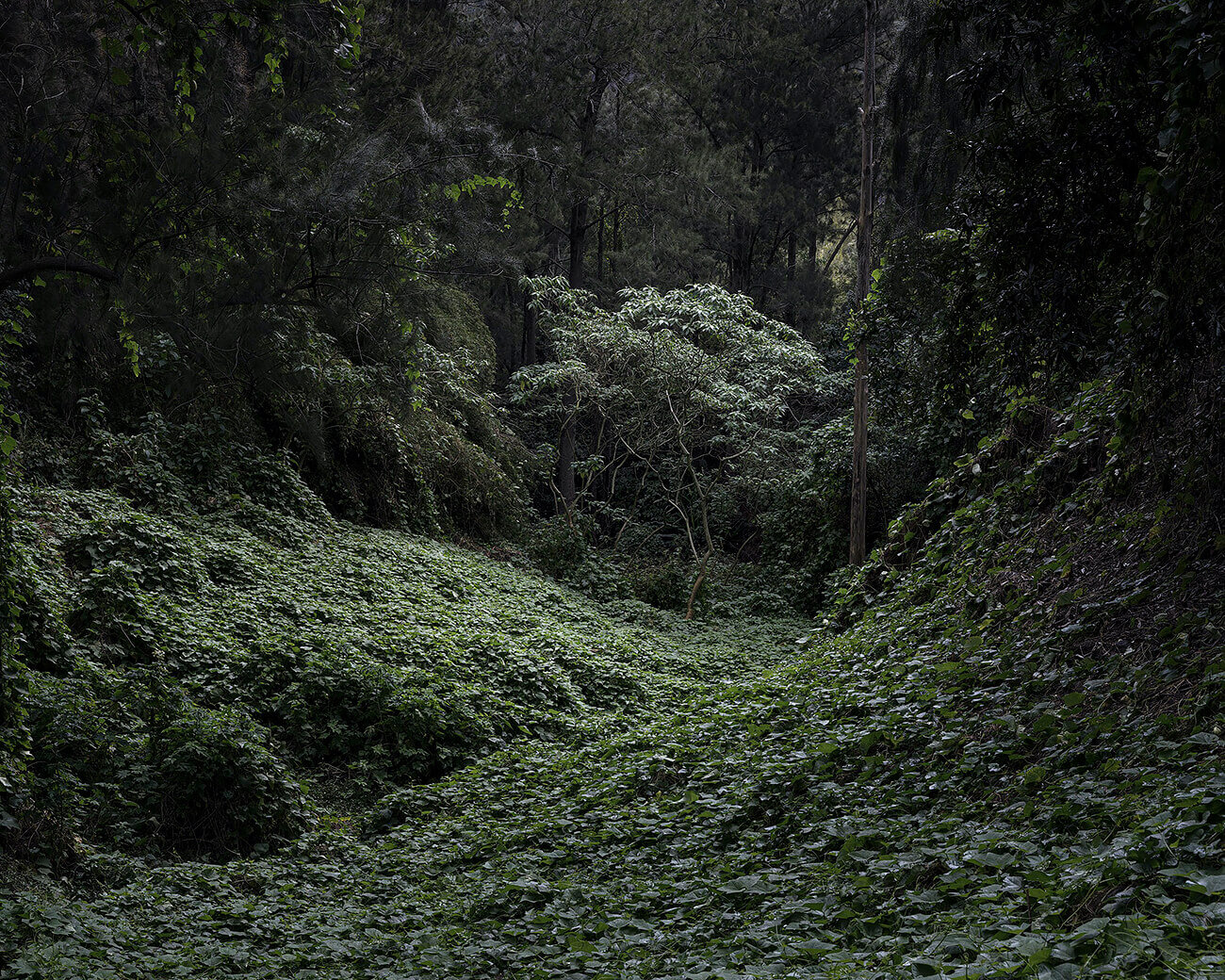 Mafate, 2022, Tirage pigmentaire contrecollé sur aluminium et encadré, tirage: 32x 40 cm © Matthieu Gafsou/Galerie C.
MATTHIEU GAFSOU – THIS CONSTANT BURNING OF THE AIR – WINNER OF THE 4TH EDITION OF THE MAISON RUINART PRIZE – MAISON RUINART
Maison Ruinart presents, in a dedicated exhibition space, the photographer Matthieu Gafsou, winner of the fourth edition of the Maison Ruinart Prize. This prize, awarded by the Maison with the support of Picto Foundation, recognizes an photographer selected in Paris Photo's Curiosa section. Following his residency in Champagne this summer, Matthieu Gafsou produced the seriesThis Constant Burning of the Air. His inspiration was drawn from nature and the people gravitating around the Maison Ruinart, to create a series of contrasting and mysterious images. With an exacerbated sensitivity, he subtly evokes a contemporary concern, the environment and biodiversity.
LEIGH JOHNSON – CHLOE CURATES
To look through Leigh Johnson's viewfinder is to see the world as a series of awkward angles, both physical and psychological. Although they range from guilelessly straightforward to layered to the point of indeterminacy, her images derive from a singular, distinctive point of view. Whatever the qualities of her surfaces, her sensibility is consistently off kilter.
ROSALIND FOX SOLOMON : THE EARLY WORK – COLLECTION MUUS
After the presentation of Deborah Turbeville in 2021, the MUUS Collection is pleased to feature the photography of Rosalind Fox Solomon, focusing specifically on a body of work shown for the first time in its entirety. Rosalind Fox Solomon (American, b. 1930) is a photographer justly celebrated for her portraiture. Over a period of fifty years she has managed to access closed circles across a diverse range of cultures worldwide. The series devoted to the First Monday market, made in Alabama between 1972 and 1976, showcases one of the artist's earliest projects.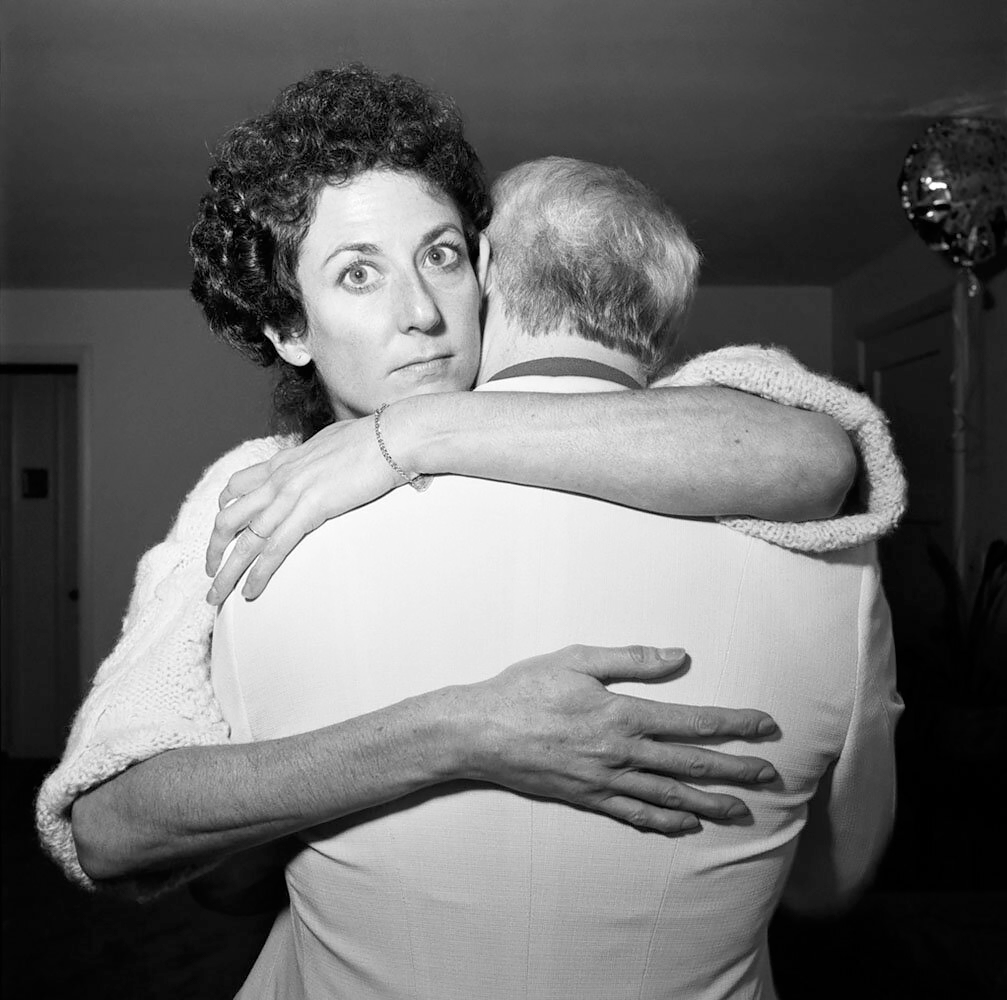 Washington D.C., 1987, 1987, Gelatin silver print, 107 x 101.9 cm © Rosalind Fox Solomon 2022/ Gallery Julian Sander
LOUIS VUITTON EDITIONS
Louis Vuitton has been operating its own publishing activity for more than 20 years and offers today a large catalogue, including three series focused on travel: City Guide (travel guides), Travel Book (artistic scrapbooks) and Fashion Eye (photographic albums).
ASSAGERS, INSTALLATION BY ANNE-CHARLOTTE FINEL – LVMH MÉTIERS D'ART
The installation Passagers by artist Anne-Charlotte Finel, LVMH Métiers d'Art 2022 resident, is a poetic and chimerical impulse towards animality. From her trip around the world to crocodile, alligator, calf, and silkworm farms, she takes us as close as possible to the skin, eyes and bodies through a macroscopic prism where the scale effects lead to an interpretation of the living. A dive into a fantasized bestiary, in mutation and in becoming.
PINK RIBBON PHOTO AWARD – ESTÉE LAUDER COMPANIES
The Estée Lauder Companies, the world leader in luxury cosmetics (skincare, make-up, fragrances, etc.), has been involved in the global campaign against breast cancer for 30 years: it is the group's most important social impact program. In 2012, in France and in support of the Ruban Rose association, the Estée Lauder Companies Pink Ribbon Photo Award was launched to raise awareness of the fight against breast cancer through photography. For the fifth year, Paris Photo will host the photo competition with the award ceremony and the exhibition of the finalists and winners.
DIALOG AT THE PRADO MUSEUM – FUNDACION AMIGOS DEL MUSEO DEL PRADO
The Fundación Amigos Museo del Prado is a private non-profit cultural institution whose origin dates back to 1980 from the initiative of a group of founders. Since its creation, numerous individuals, institutions and companies have contributed to fulfilling its founding purpose, which is none other than supporting the Prado Museum. It currently has the support of more than 41,000 Friends. Over the past 30 years the Fundación has invited an outstanding selection of Spanish contemporary artists to dialogue with the legacy of the Prado Museum. The ongoing relationship between art of the present and past is manifest in the subsequent three collections of graphic and photographic works, where the artists approach the work of their predecessors and contemporaries. The works in the collections are in homage to the Prado but also a magnificent retrospective of almost a century of Spanish art.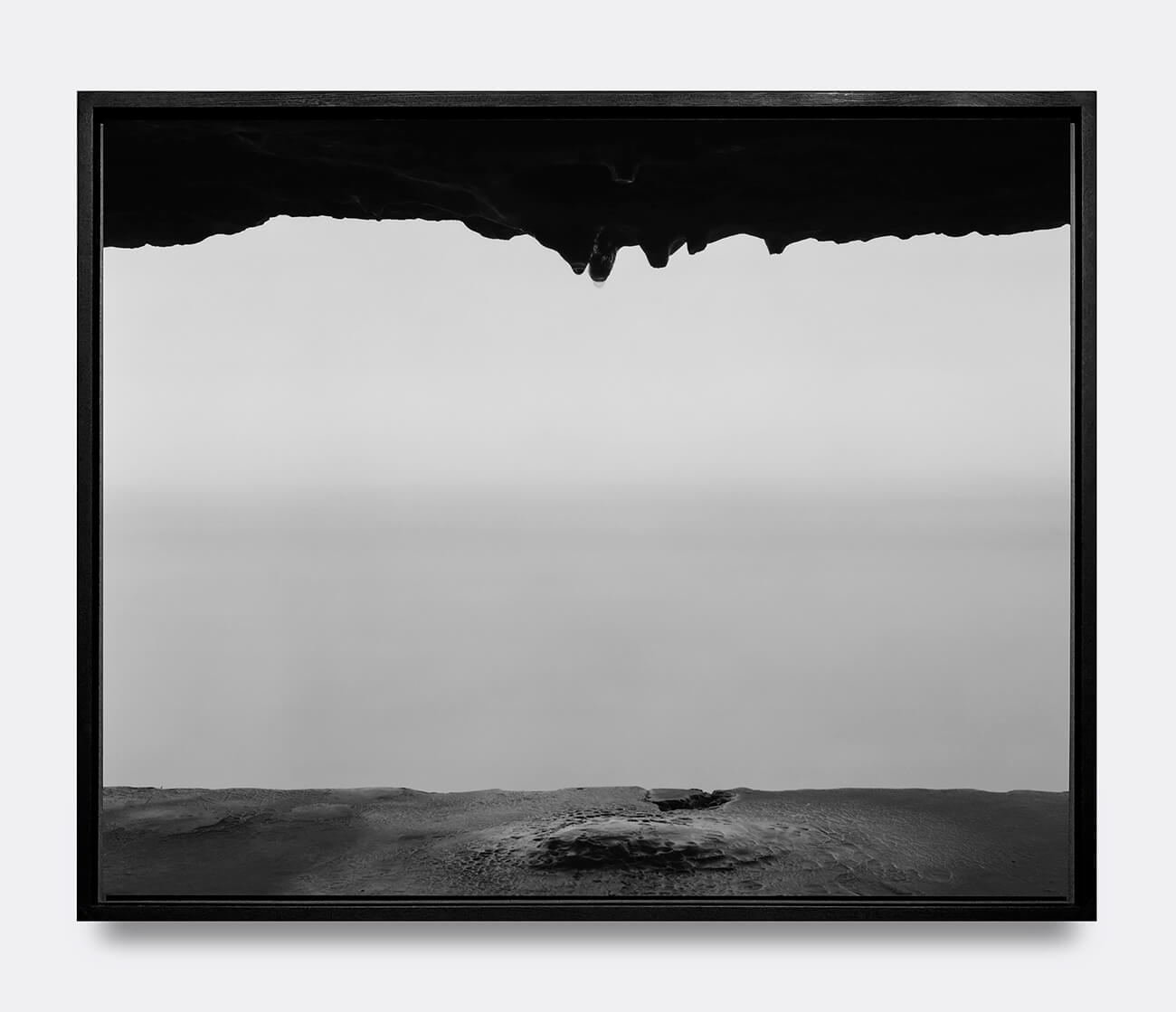 Cap Blanc-Nez, France, 2021, Pigment print on Hahnemuhle paper in black painted pine frame with museum glass, Edition of 5 plus 2 AP, 106 x 131 cm © Peter Funch / V1 Gallery
NE AUTRE EMPREINTE – DAHINDEN PHOTO PRIZE – DAHINDEN
Since 1968, Dahinden has been a photographic laboratory serving artists, Sphotographers and agencies. Our motto: the art of image. Because we believe that our know-how must meet the challenges of today and tomorrow, we experiment with photographers with new ways of creating and designing images, both from an artistic and environmental point of view. In an unprecedented ecological context, everyone must be an actor and facilitator of a more sustainable and environmentally friendly way of doing things. It is through the creation of Une Autre Empreinte – Dahinden Photo Prize that our laboratory wishes to act, what could be stronger than art to inspire change? Une Autre Empreinte – Dahinden Photo Prize aims to promote artistic creation, eco-conception in the art world, and to raise awareness of environmental issues among a wide audience.
TASCHEN
Taschen will highlight several new projects in varied genres at Paris Photo. Ice Cold. A Hip-Hop Jewelry History – a stunning compilation of visuals and storytelling that tracks 40 years of hip-hop photography, aesthetic identity, and bling – will be featured prominently. Mario Testino's photographic homage to weddings and everything they stand for, titled I Love You, will also be on view. In 2021, Christo and Jeanne-Claude's lifelong dream to wrap the Arc de Triomphe was finally realized as a posthumous project, exactly 60 years since its genesis. An avowal to this momentous project and to the city of Paris itself, TASCHEN will also present Christo and Jeanne-Claude. L'Arc de Triomphe, Wrapped. The limited edition book documents Christo's drawings and collages, the technical development, material production, the thrilling installation process, and the final 16-day experience shared by millions of visitors from around the world.
DIPTYQUE
Born in the 60's, in the artistic effervescence of the Saint Germain district in Paris, Diptyque is a creator of singular perfumes for the self and the home, scented skincare products and decorative objects. The creations are escapes for the imagination to roam.
ROCHE BOBOIS
Emblematic brand of French creation, Roche Bobois will create the scenography of the VIP Lounge and the Media Lounge of Paris Photo.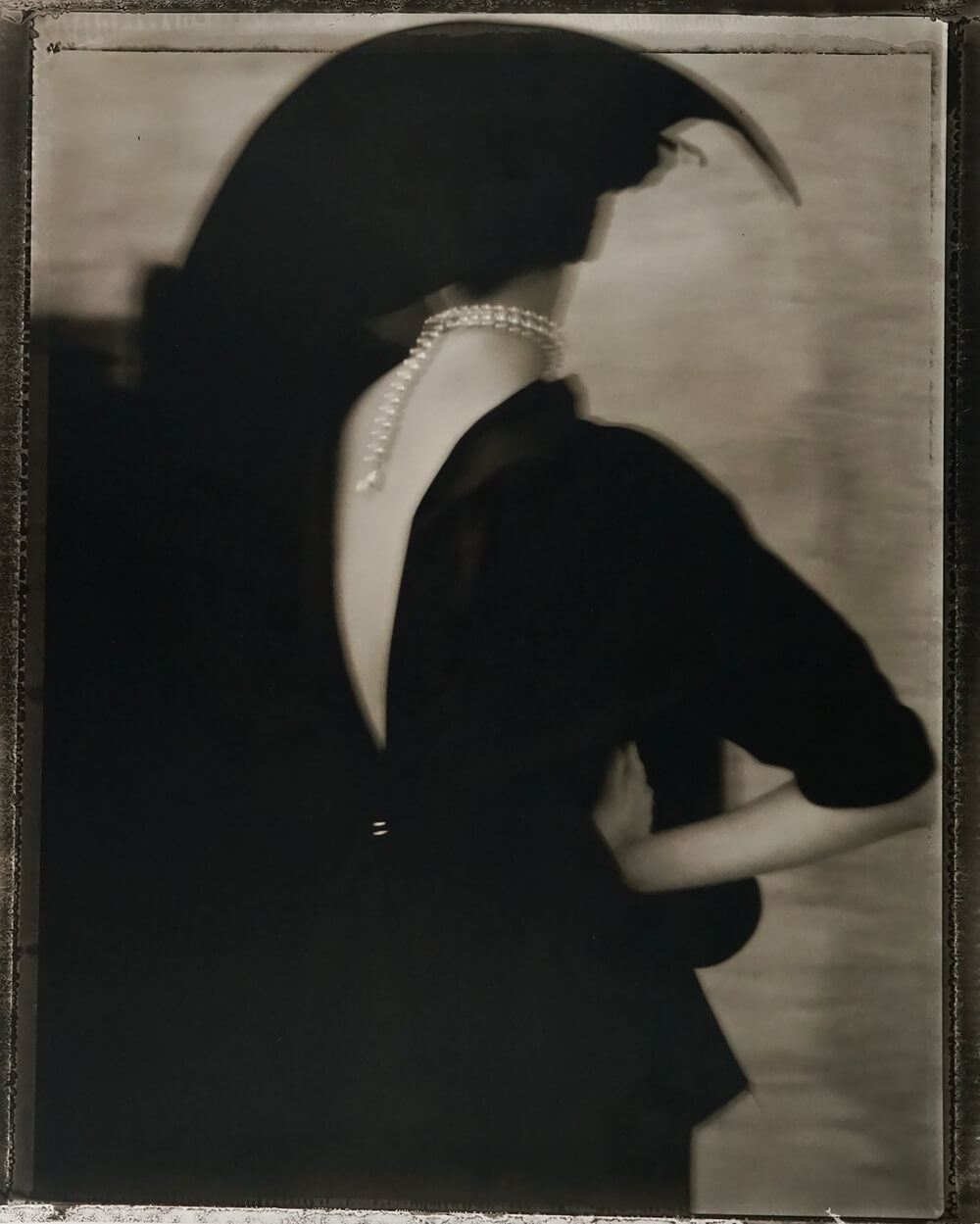 L'inconnue, 2011, Photography, Gelatin Silver Print, Image - 17.5x21.75 © Sarah Moon/ Courtesy Peter Fetterman Gallery 2022.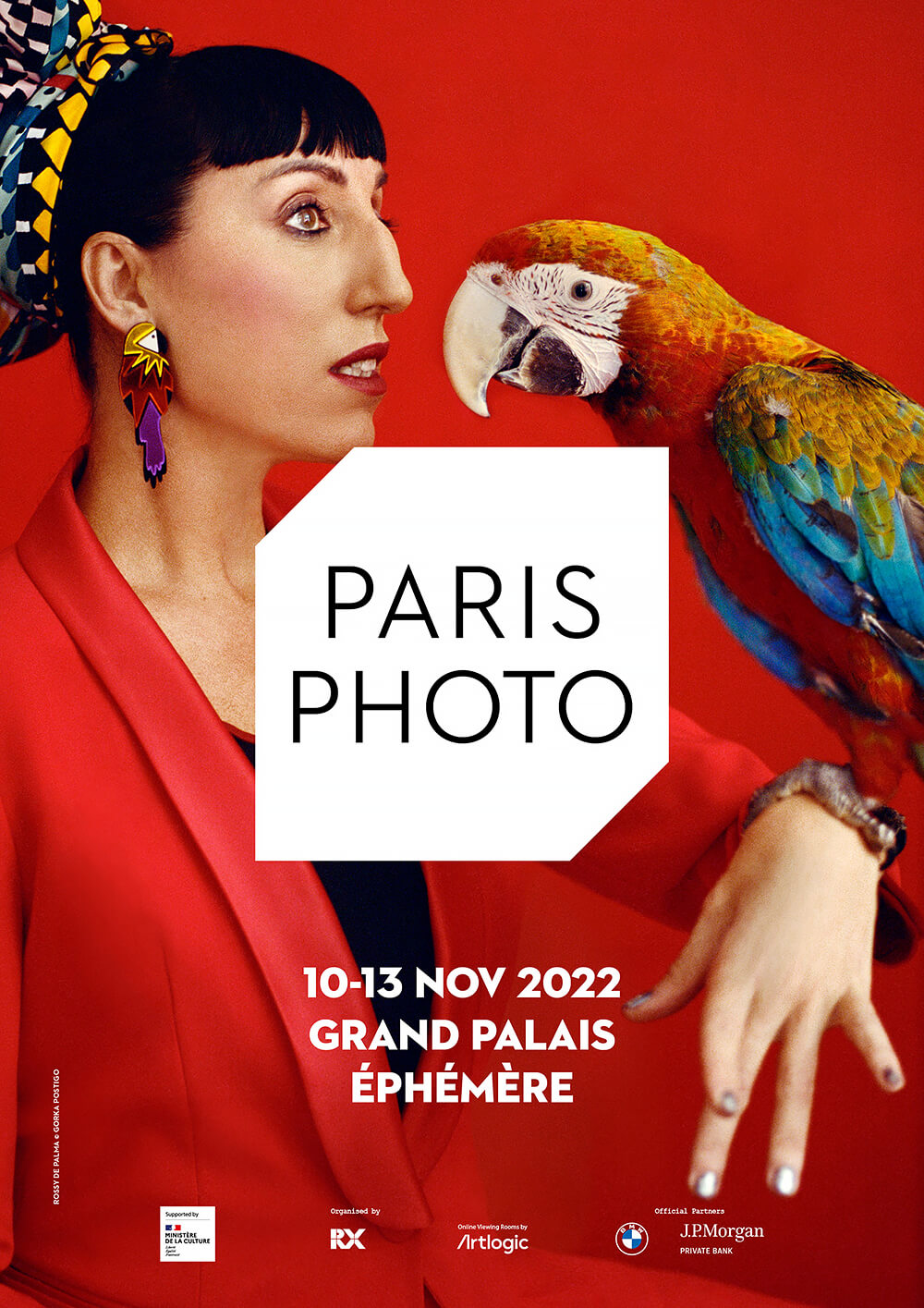 Rossy de Palma © Gorka Postigo