... Sleeping Beauty is a tonic to those fabricated and simplistic portrayals of women. Lydia's photographs bring a power and beauty to a woman's humanity with these quietly compelling and potent portraits.
-
Aline Smithson
, visual artist, educator and founder of Lenscratch
Sleeping Beauty
(MW Editions, December 2021) presents award-winning photographer
Lydia Panas
' mesmerizing, psychologically charged color portraits of women and girls lying down or half-reclined in lush natural settings, a metaphor for the positions girls and women have been placed in historically. Yet, the women and girls Panas photographed look at the camera and thus the viewer directly, with keen self-awareness. Through the photographer's lens, their inescapable gazes signal the knowledge that they are working to counter the stereotypical boxes they have been forced into. These women and girls look at us in a way that implies a lack of complicity. In a role reversal from the fairytale, Panas' subjects exude a quiet power. They are wide awake and ready to rise at their own bidding.
In her text, Marina Chao writes about the evolution of Panas' work over nearly 30 years. "Panas creates a collective portrait of psychological womanhood as it is embodied by herself and the sitters and is understood, or misunderstood, by those who view the work. The portraits in
Sleeping Beauty
are also a collective mirror, reflecting back our feelings towards women, our assumptions and expectations of them. The space of these photographs is more gathered in, protected and intimate, than in the artist's previous bodies of work and has shifted from their idyllic, pastoral surroundings to being unmistakably Edenic. Panas' women—Panas herself, all of us—are moving on, moving forward, and reclaiming the Garden."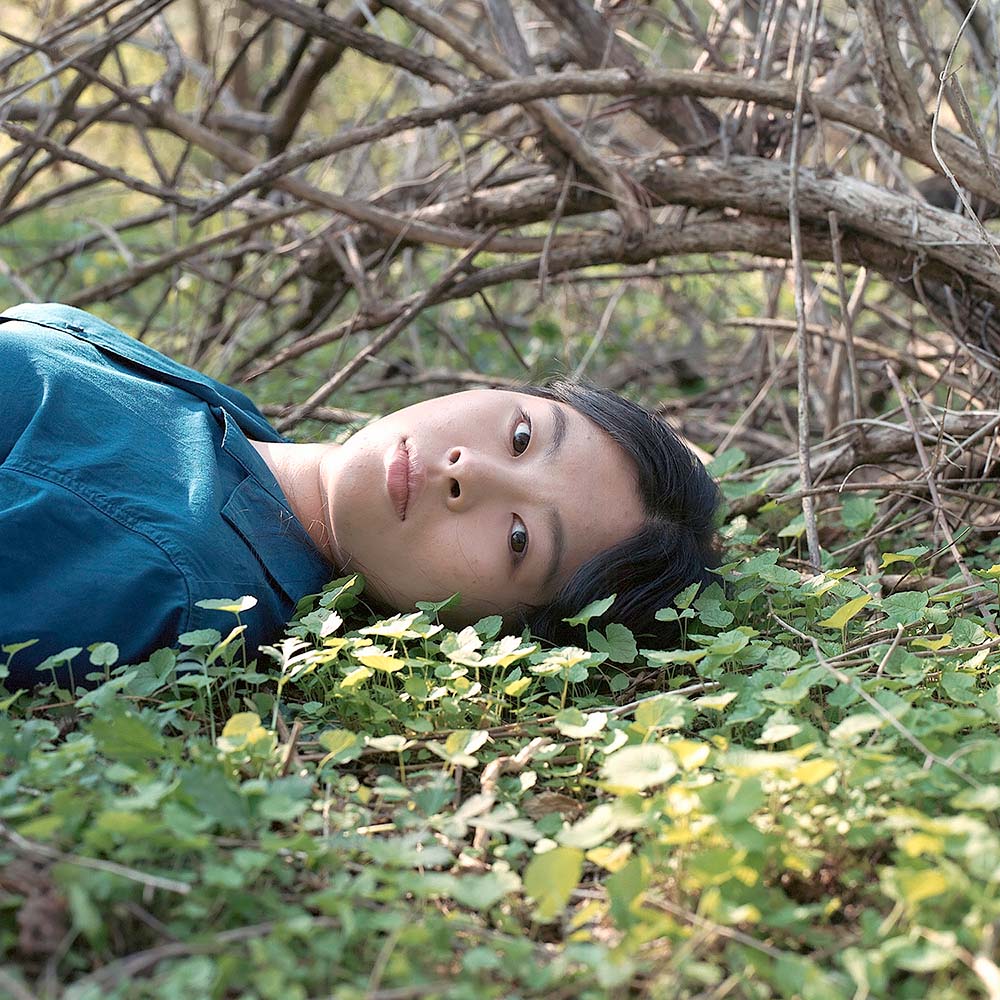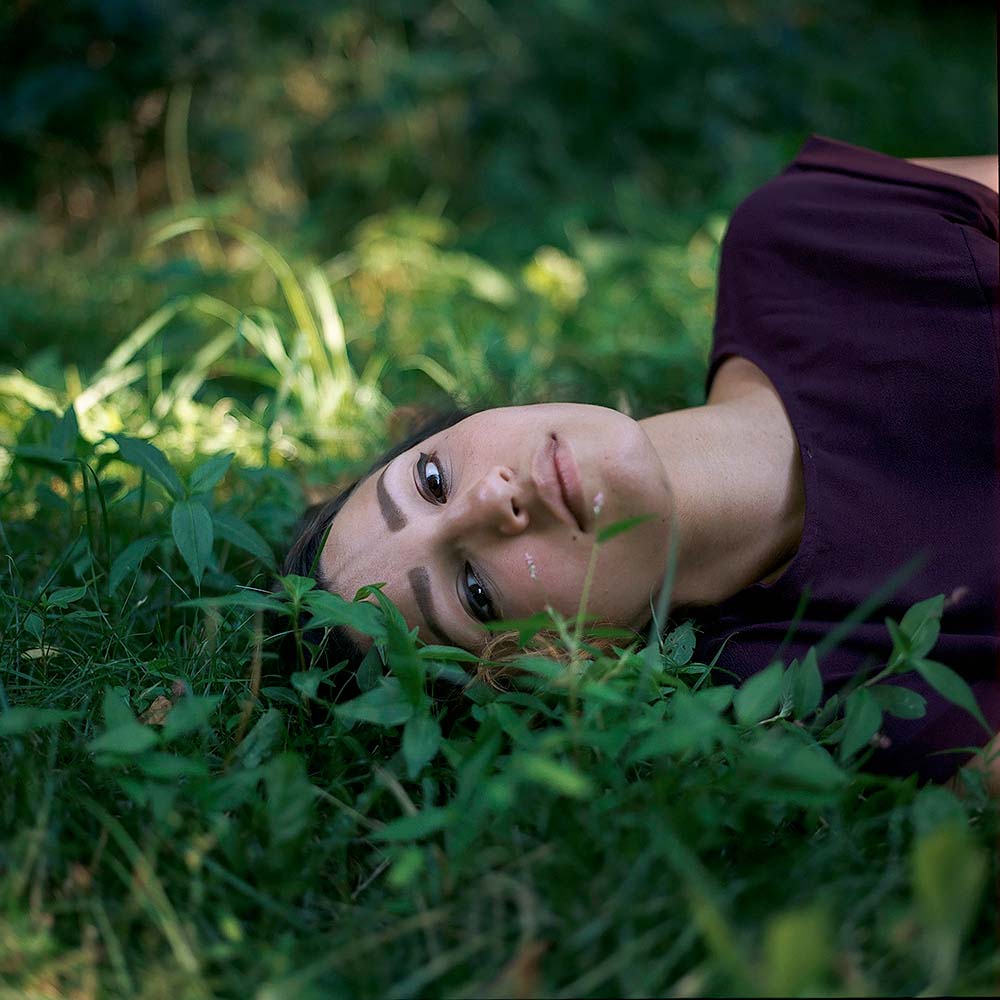 Maggie Jones opens her essay with a personal story about being sexually harassed by a man on a sleeper train when she was 19. She managed to quietly extricate herself from the situation but was filled with shame that her reaction was so "slow" and "muted." She recalled the event when viewing one of Panas' photographs:
"I thought of that night when I saw the photo of Jacque in Lydia Panas'
Sleeping Beauty
. Like many of the women in this book, Jacque is on her back, the detritus of fall -- dried grass, brown leaves - around her. But despite the fact she is lying down, she is no one's victim. She folds her arms across her chest, clenches her hand beneath her shirt sleeve. A small furrow crosses her brow. Her eyes are open and intent. She looks at the viewer with skepticism, wariness."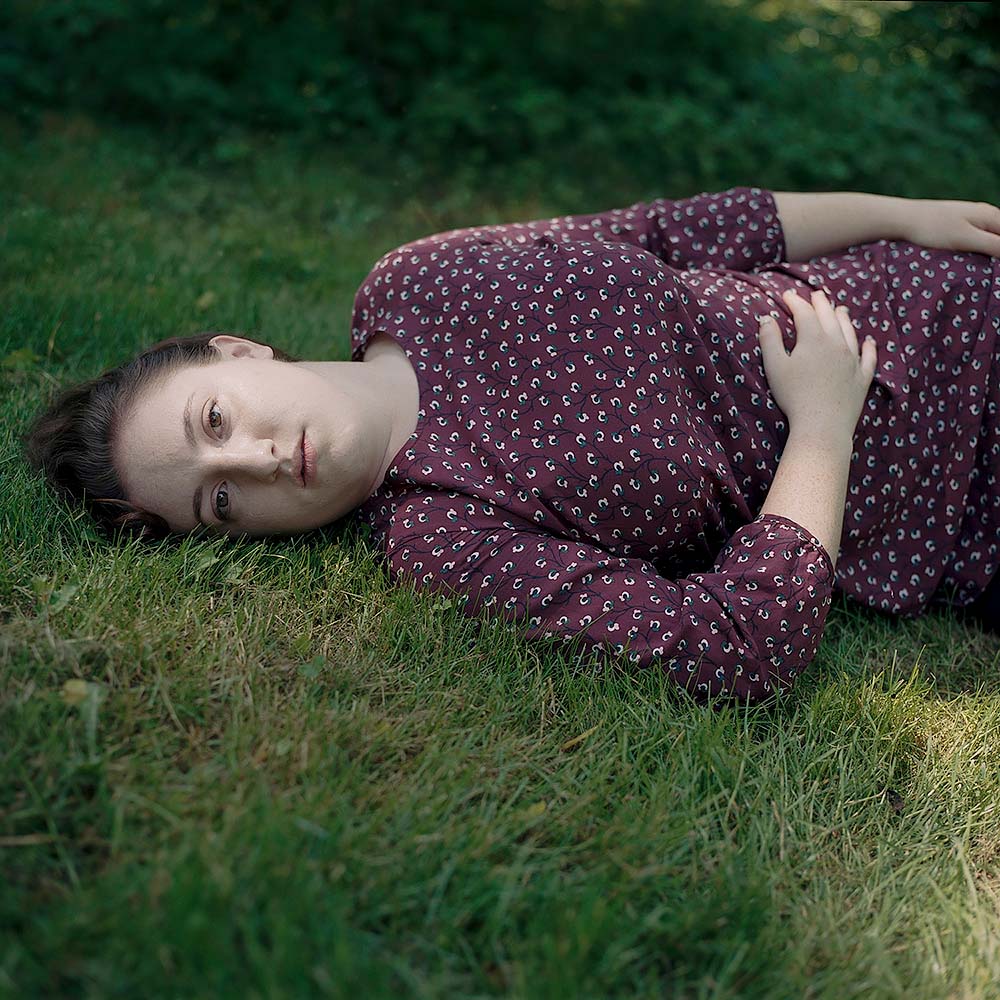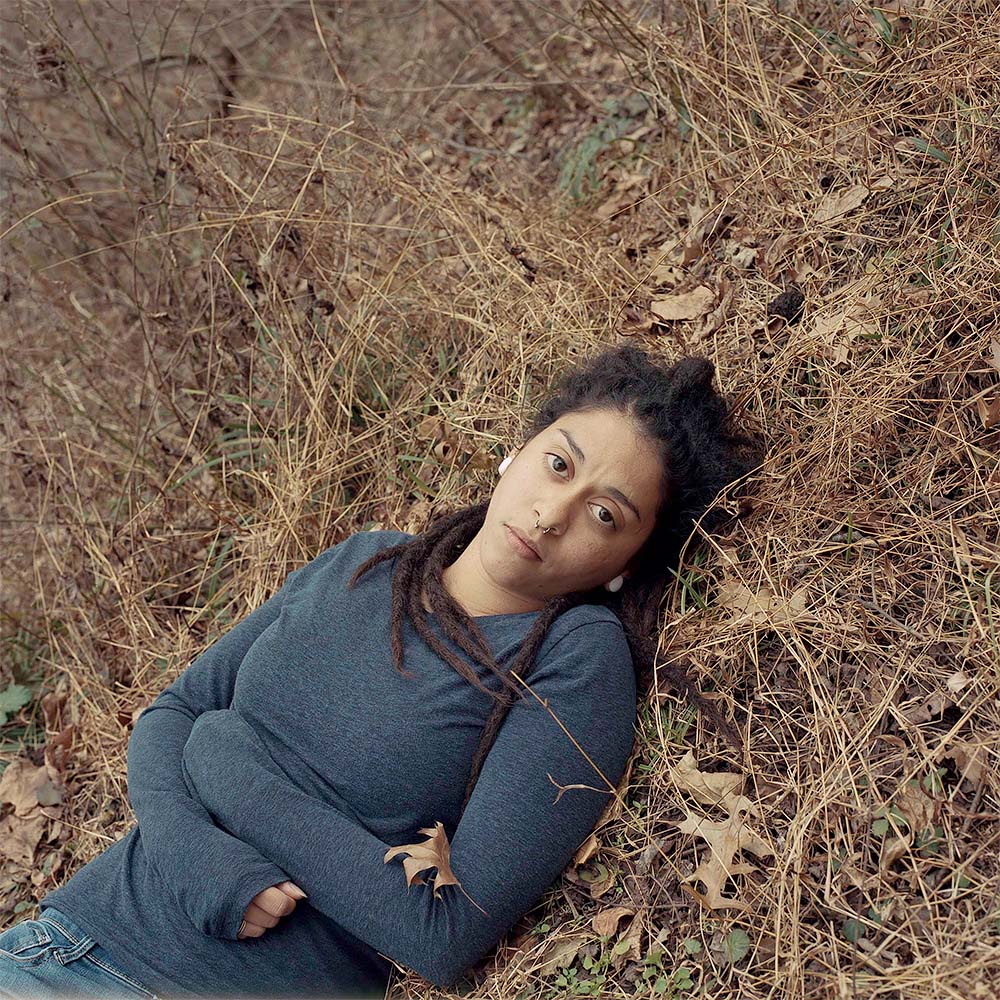 Jones concludes: "At 19, I had already come to expect harassment and had digested the message that I should brush it off and move on. Creating a louder response has taken years of fits and starts. Lydia Panas' photos remind us there is, in fact, no bright shining moment of awakening and speaking out. Instead, we push against gravity, toward a constant, sometimes uneven, process of becoming."
Sleeping Beauty
embodies Panas' complex and deeply personal relationship with portraiture. Her work is rooted in experience, what she sees, and how she understands people, relationships, and power dynamics. With her medium format camera, she meticulously explores what is hidden beneath the surface of her subjects and in doing so reveals their inner strengths, as well as her own. It is a rich and symbiotic process.
In a catalog essay, Hyperallergic editor Seph Rodney writes that Panas has said that this series, and indeed much of her earlier work, is concerned with her awareness that, women, especially, stay silent on matters in which they have a perspective, because they have been taught that they will be stopped. She explains that 'we learn it early and often and we follow suit. Not that we necessarily believe it, but we are trained to stay silent.' In that vein, the women in this series are 'down' but with a wary eye, and about to 'get up.'
Critics and curators have lauded Panas' artistic and technical mastery and have noted the intensely affecting gaze of her subjects. Panas has remarked, while my subjects do in actuality turn their gaze towards me, it's as if at times I turn the camera onto myself, both in the present and back in time. The traditional position of authority is foiled and complicated in these arresting and quietly confrontational portraits.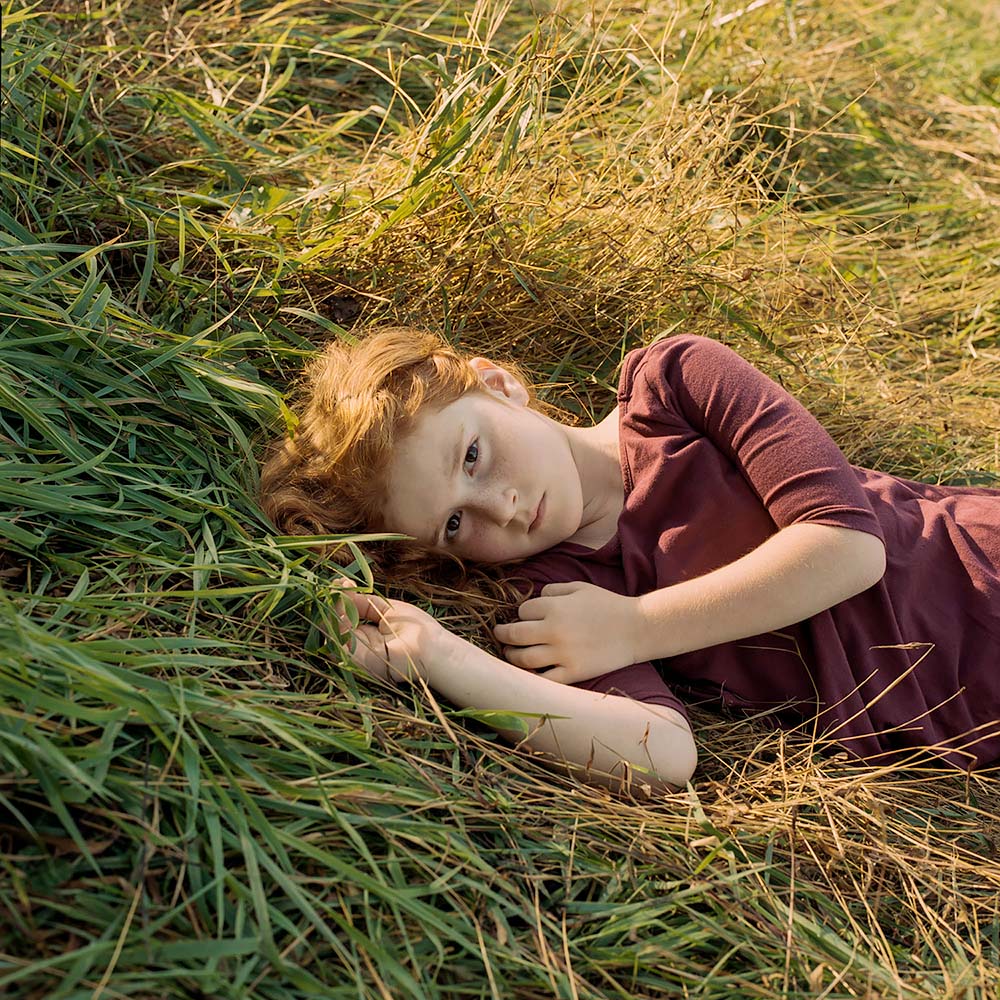 About the Artist:
Lydia Panas
is a visual artist working in photography and video. Drawing on a combination of psychoanalysis and feminism, her work looks at identity and what lies below the surface, investigating questions of who we are and what we want to become. Exploring the roles of power and trust on both sides of the camera, she describes what it feels like to be a woman, a human, and the complex range of emotions we feel. Panas' work has been exhibited widely in the U.S. and internationally. Her photographs are represented in public and private collections including the Brooklyn Museum, Bronx Museum, Museum of Fine Arts Houston, Palm Springs Art Museum, Allentown Art Museum, Museum of Contemporary Photography Chicago, Museum of Photographic Arts San Diego, Zendai Museum of Modern Art, Shanghai, and the Sheldon Museum, among others. Two monographs of her earlier work have been published:
Falling from Grace
(Conveyor Arts, 2016) and
The Mark of Abel
(Kehrer Verlag, 2012), which was named a best coffee table book by the Daily Beast.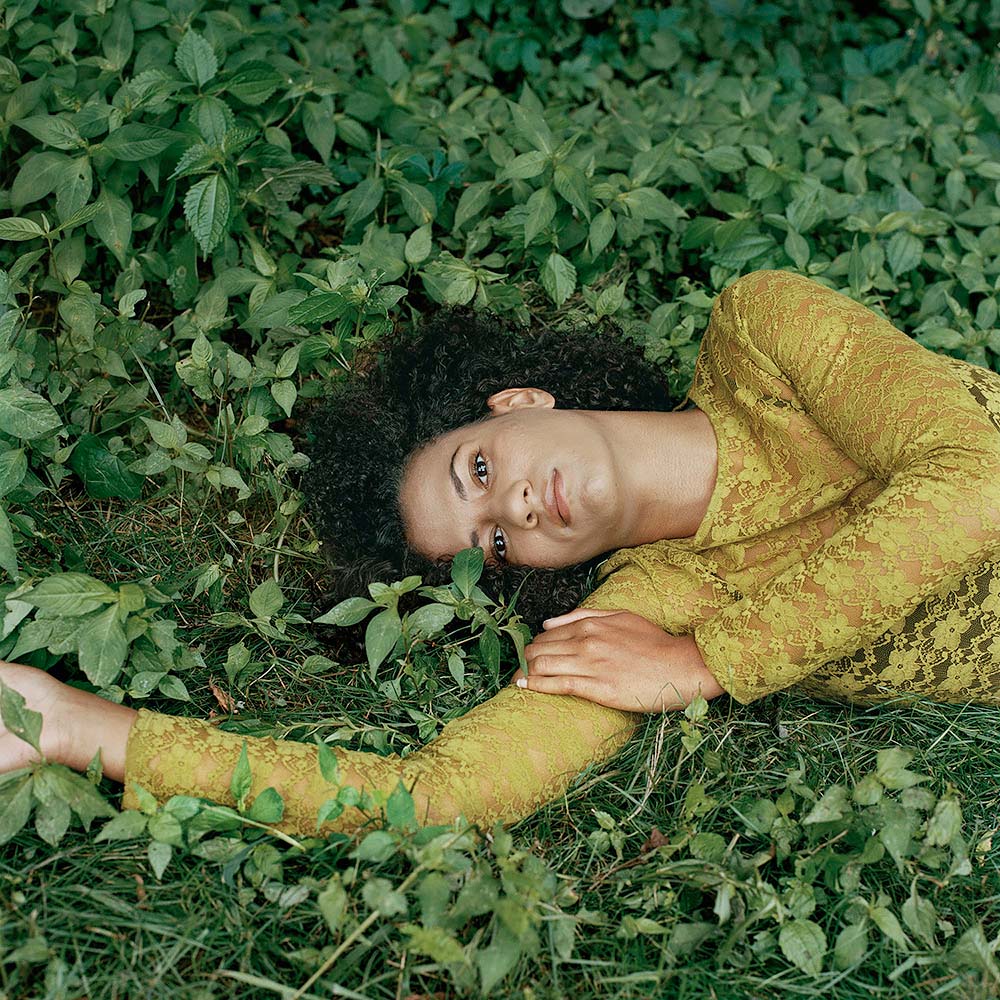 Marina Chao
is a partner at Higher Pictures Generation in Brooklyn. She was previously assistant curator at the International Center of Photography where she organized the exhibition Multiply, Identify, Her (2018) and contributed to the publication Public, Private, Secret: On Photography and the Configuration of Self (Aperture and ICP, 2018). She was awarded a 2019 Curatorial Fellowship from The Andy Warhol Foundation for the Visual Arts for a project exploring the intersections between image, language, and technology. Prior to joining ICP, she was a curatorial assistant at MoMA in New York.
Maggie Jones
is a contributing writer to the New York Times Magazine, where she writes about subjects ranging from death rituals to sex, from forensic anthropology to gender and families. She has been a finalist for a National Magazine Award and she was awarded a 2012 Neiman Fellowship at Harvard University. She teaches writing at the University of Pittsburgh.
Monae Mallory
is a poet, hairstylist, and makeup artist. A business owner by day and poet by night, she studied cosmetology and fashion design. Born in Baltimore, MD she now lives in Bethlehem, PA, where she owns and runs Artistry By Monae.