Daniel Sackheim
is an American Film & Television director and producer best known for his work on such highly acclaimed series as HBO's
True Detective Season 3
,
Game of Thrones
, and Amazon's
Jack Ryan
. He received a 2017 Emmy nomination for Directing the
Ozark
episode Tonight We Improvise, which is a category he won in '94 for an episode of
NYPD Blue
.
But he is also a talented photographer. We asked him a few questions about his life and work.
All About Photo : Tell us about your first introduction to photography. Did this correspond with your interest in film / television as well?
Daniel Sackheim:
My entry into photography came about later. I had developed a more sophisticated aesthetic after years of honing my craft as a director, but I had not picked up a still camera since I was a teenager. It wasn't until 2008, when the Writers Guild of America went on strike and film and television production ground to a halt, that I pursued photography in any kind of meaningful way.
How do you balance your work as a photographer and a director?
I've reached a point in my life and career where I'm more discerning in my choices of directorial projects. Most of my focus is now on things I'm developing. One byproduct of that is the time it's afforded me to focus on photographic projects. Weirdly, despite both crafts being rooted in visual storytelling, the mediums don't compliment each other to the degree (for me) one might think.
To start with, directing for film and television is a team sport. It may be your vision but you need the help of a lot of people to execute it. Sometimes the margin of error falls to the success of a single collaboration.
There is also the "art vs commerce" conversation which happens on every film / television project. In the last decade there has been a growing desire on the part of streamers and broadcasters to deliver content which has the scope, scale and ambition of feature films. While production budgets and schedules have grown over time, they have not necessarily kept up with expectations.
Photography, on the other hand, is by its nature a more solitary pursuit, nor does it require the same kind of time and resources. Having more autonomy and less financial pressure is appealing to me. This is not to say that there aren't challenges one needs to overcome, or problems to be solved, but not at the same scale.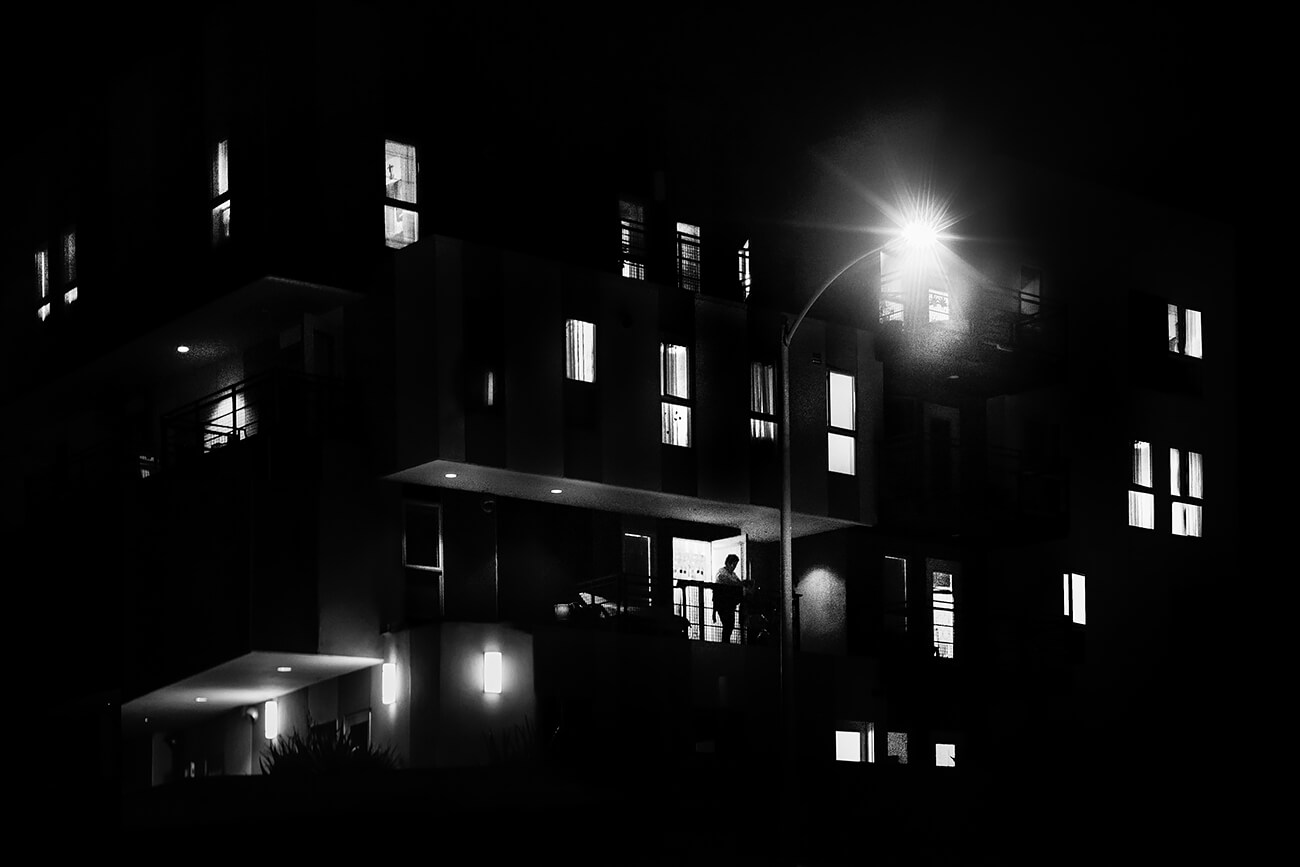 White Squares 2021 © Daniel Sackheim
What artistic influences have stayed with you the longest?
The work of Magnum photographer and filmmaker,
René Burri
. Burri is perhaps best known for a series he shot in São Paulo in the Sixties. His work has a very cinematic sensibility and evokes feelings of voyeurism and paranoia, which are themes I've long gravitated towards. In fact, I wouldn't be surprised if his photography inspired some of my favorite films by Alan J. Pakula, such as his trilogy of thrillers, The Parallax View, Klute and All the President's Men.
Also, the paintings of Edward Hopper. The quality of the light in his work - I don't know how to describe it other than to say it's arresting. Also, the small details that speak to something being off with the character or the environment and the way they interact with each other. The tension in his paintings radiates off the canvas.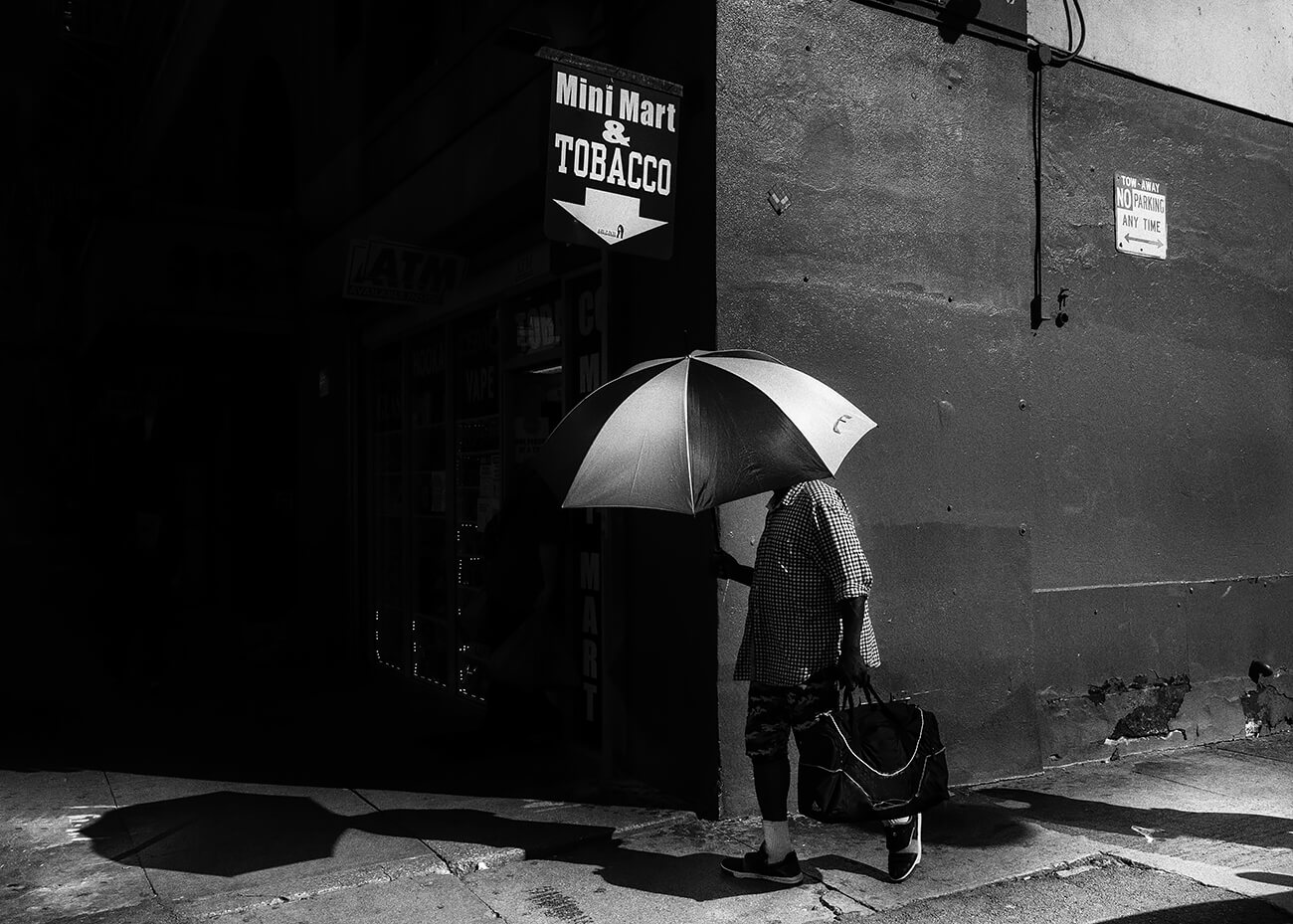 Umbrella Policy © Daniel Sackheim
How would you describe your style?
I never know how to answer that. There is a quote from Friedrich Nietzsche that sums up what interests me:
There are no beautiful surfaces without terrible depth.
I'm interested in urban narratives, in which I try to evoke mystery and ambiguity that results in a kind of visual tension. I don't know if I've achieved this, but that's been the quest.
What is the best piece of advice you've been given about taking photographs?
Always carry a camera.
What do you think makes a successful photograph?
An image that makes the viewer ask what happened just before the photographer clicked the shutter and what one imagines happens just after. Ambiguity can be a valuable asset to a still image.
How do you choose your subjects?
I'm waiting for something that makes me stop in my tracks. Not that there aren't a number of images which have gone through a process of planning and iteration, but there is much to be said for that lightning bolt of inspiration hitting you in the moment.
Daniel Sackheim's Website
Daniel Sackheim on Instagram
All about Daniel Sackheim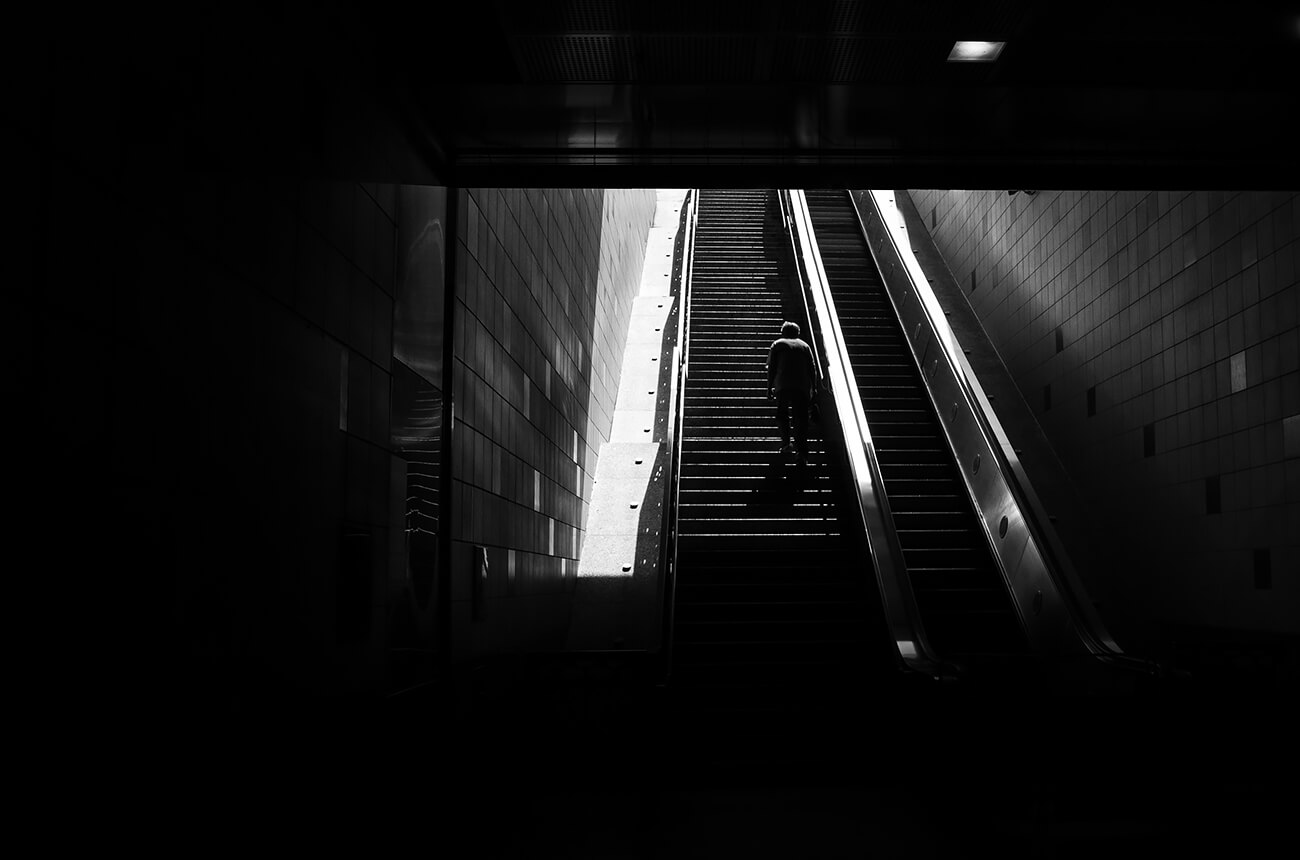 Trudge 2021 © Daniel Sackheim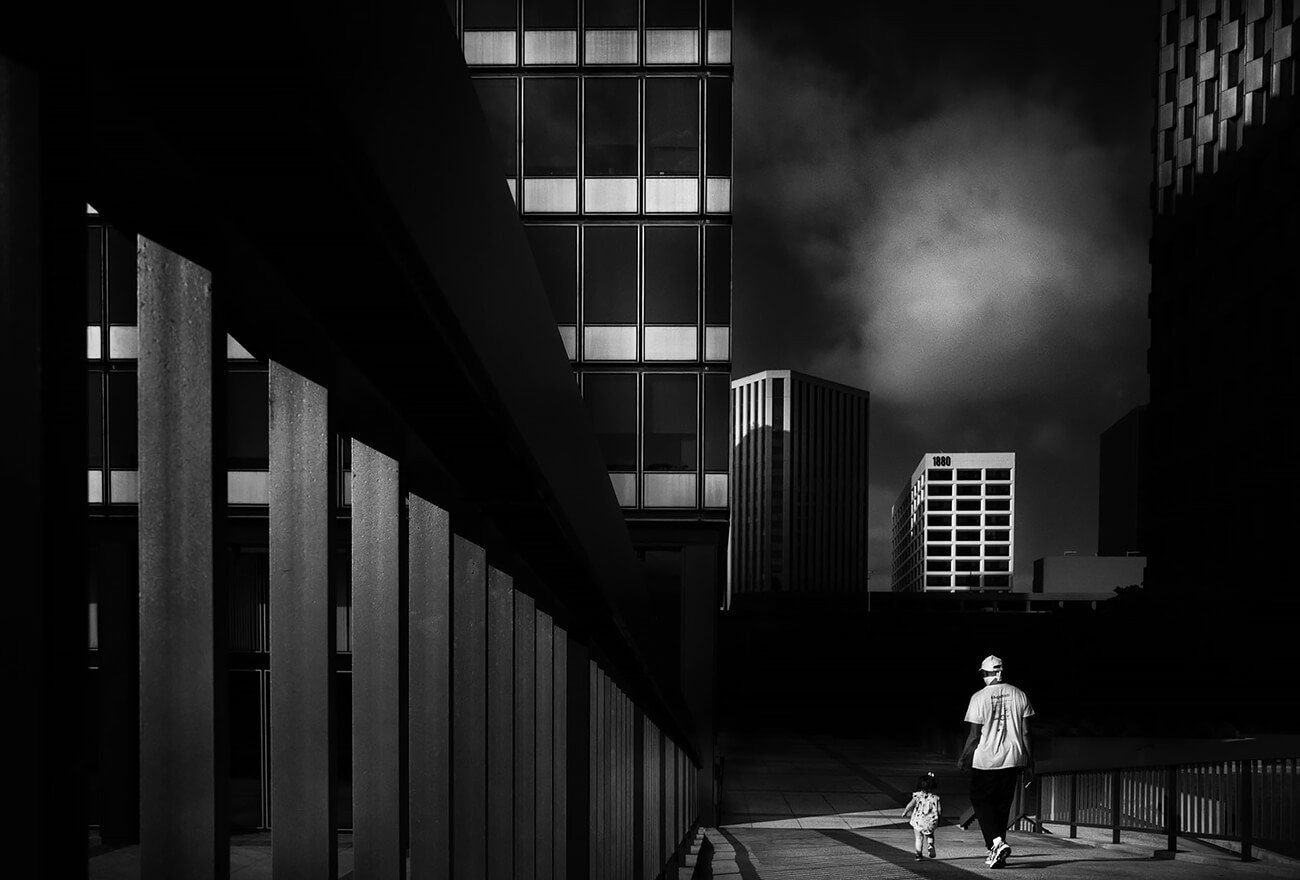 The Unkown 2020 © Daniel Sackheim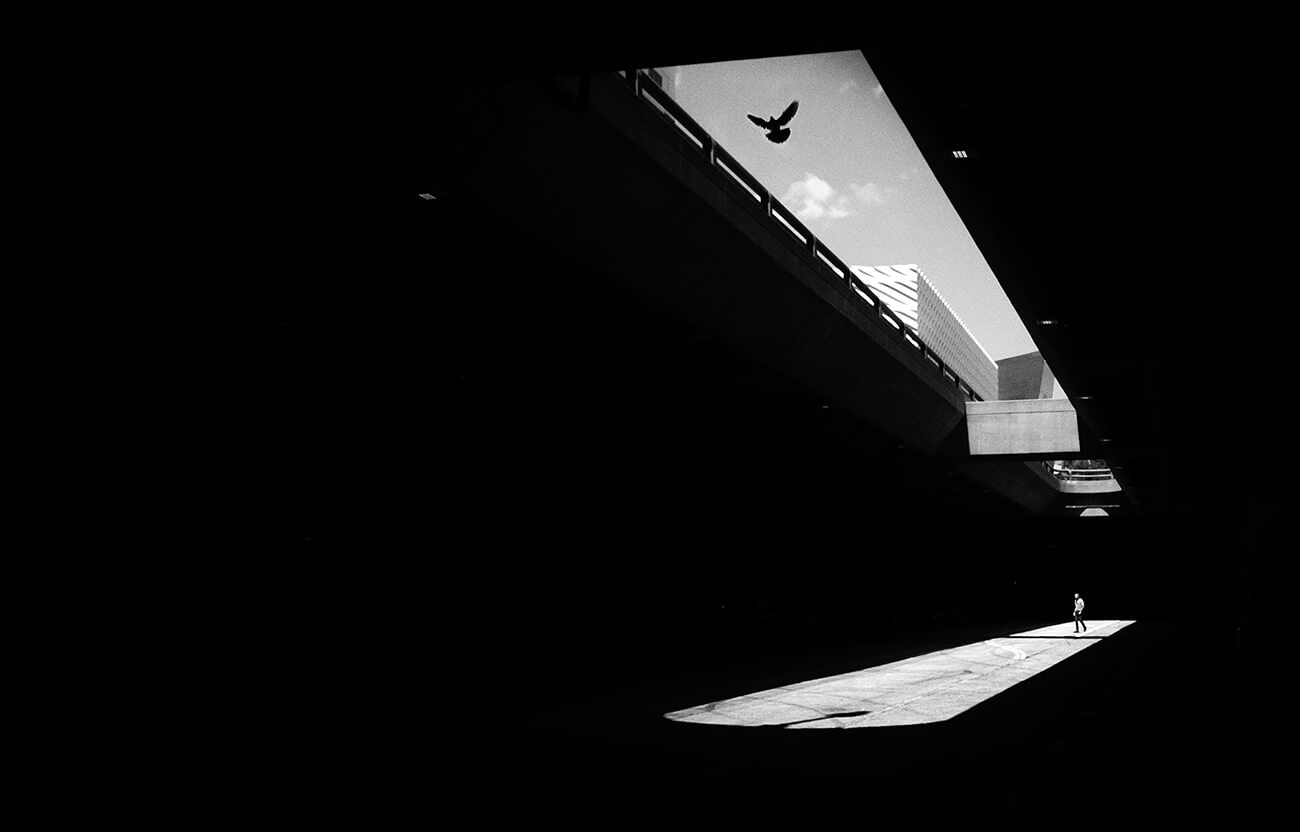 The Jaws of Life 2020 © Daniel Sackheim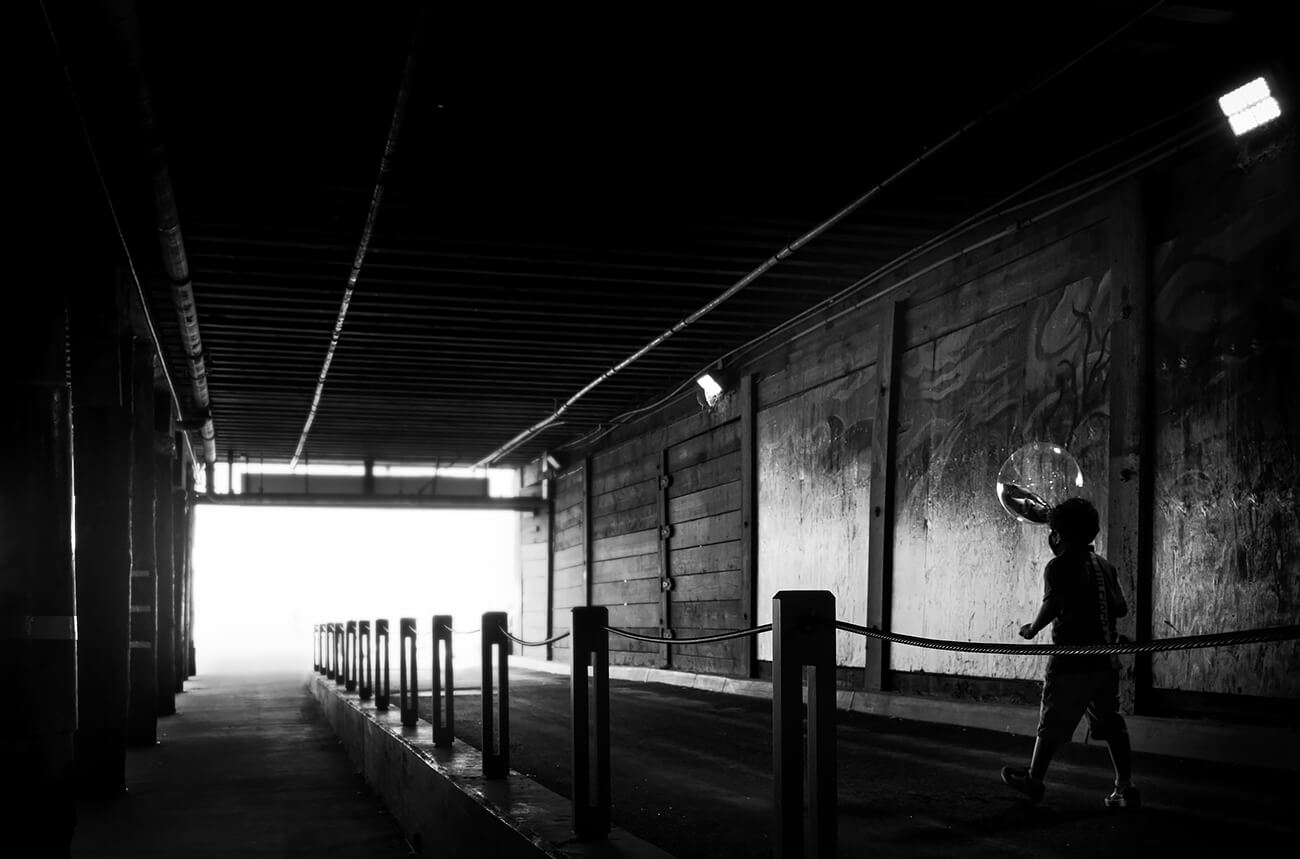 Striding to the Light 2021 © Daniel Sackheim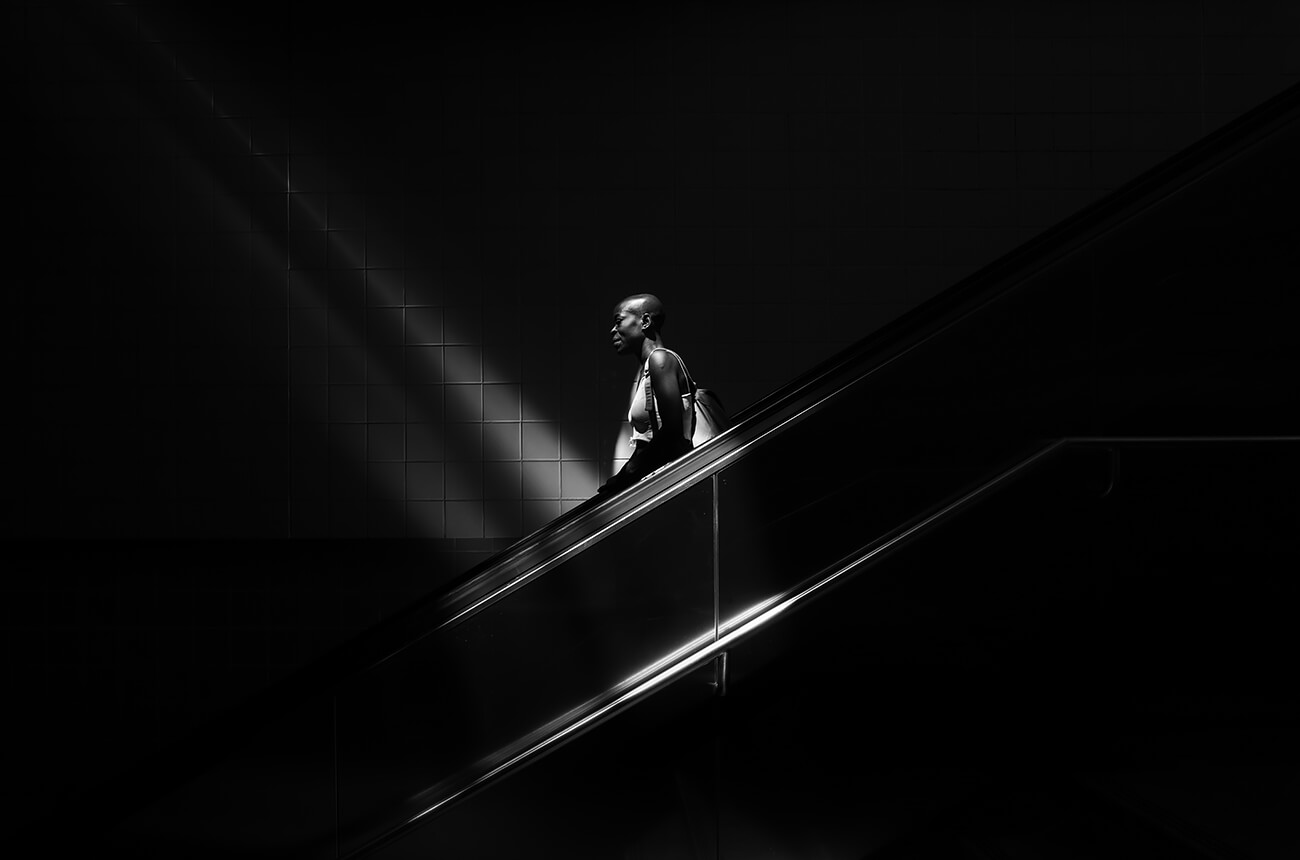 A Light From Above 2020 © Daniel Sackheim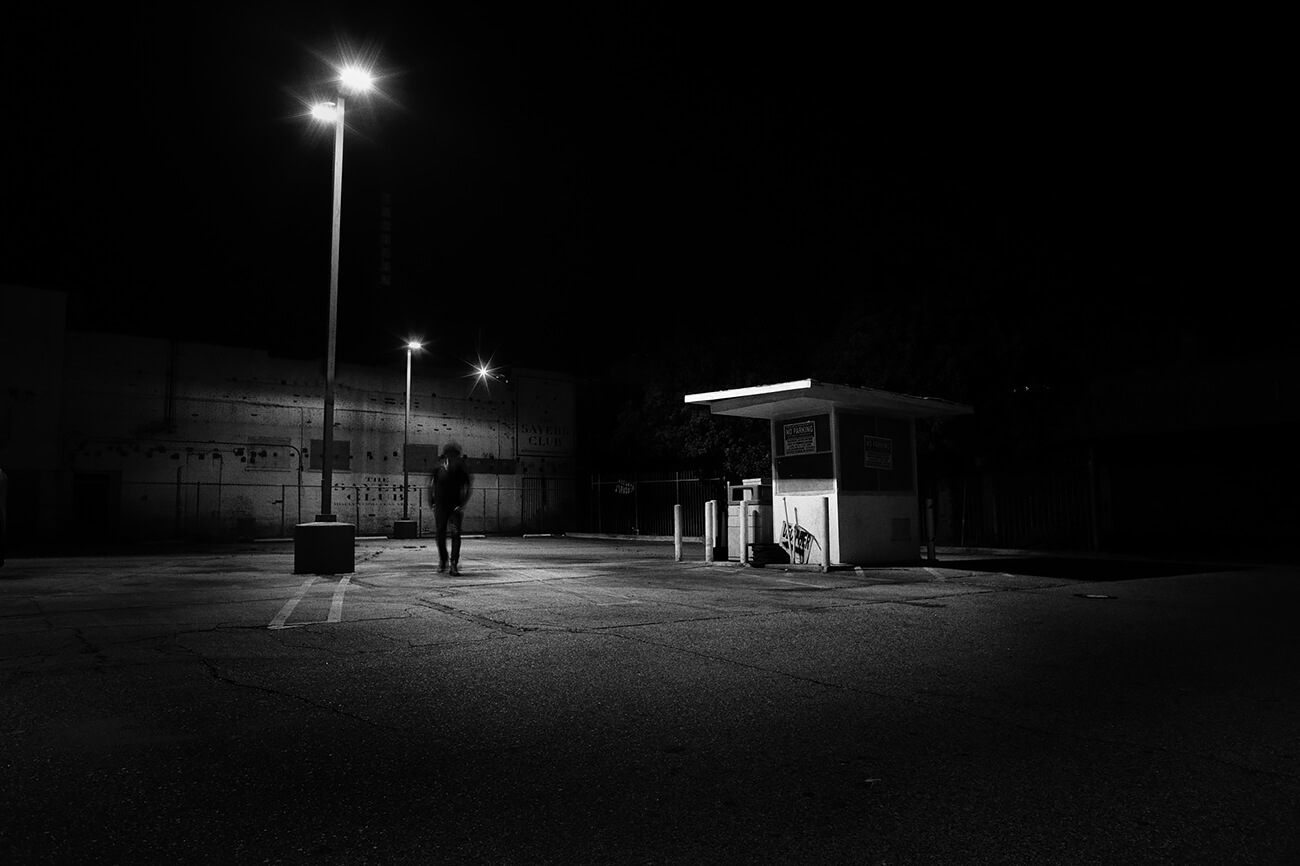 After Hours © Daniel Sackheim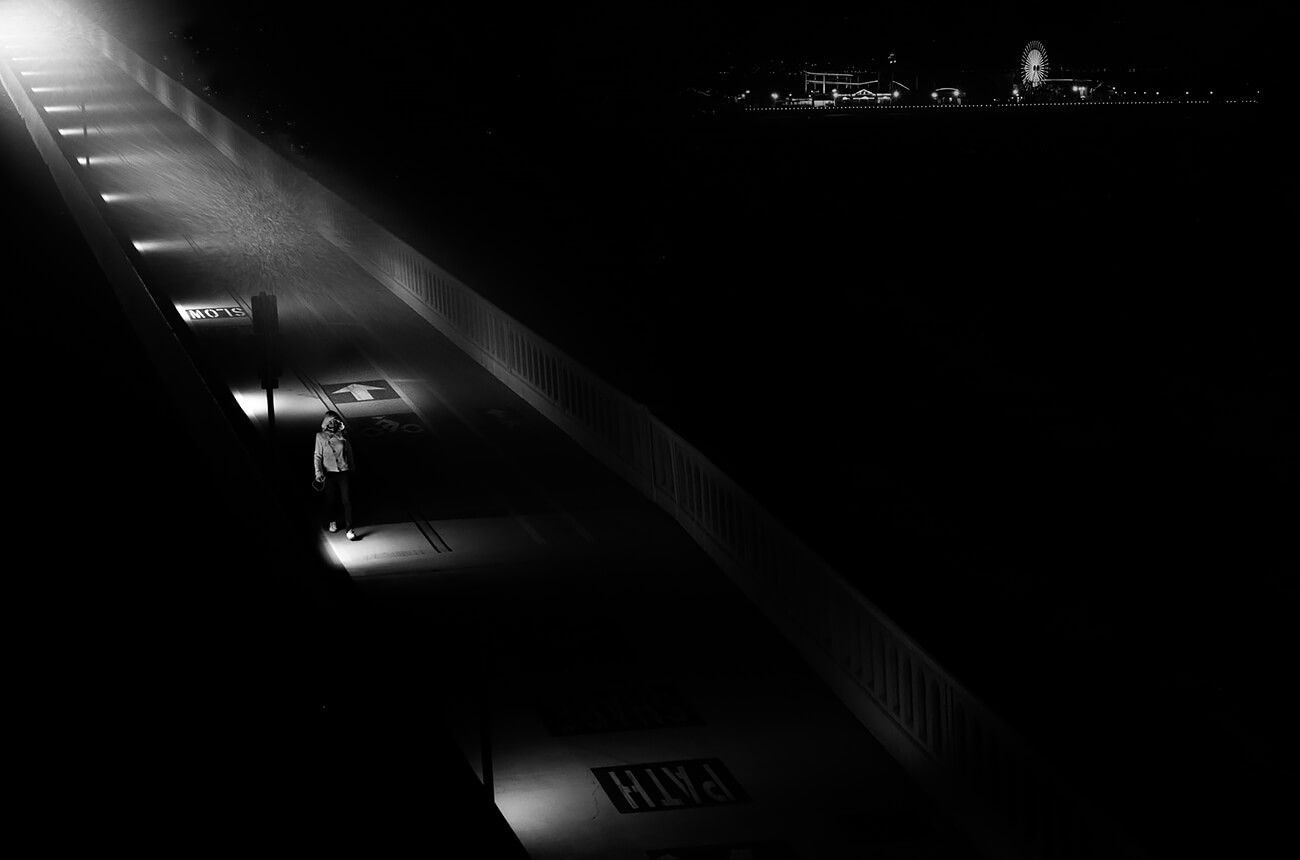 End of the Road © Daniel Sackheim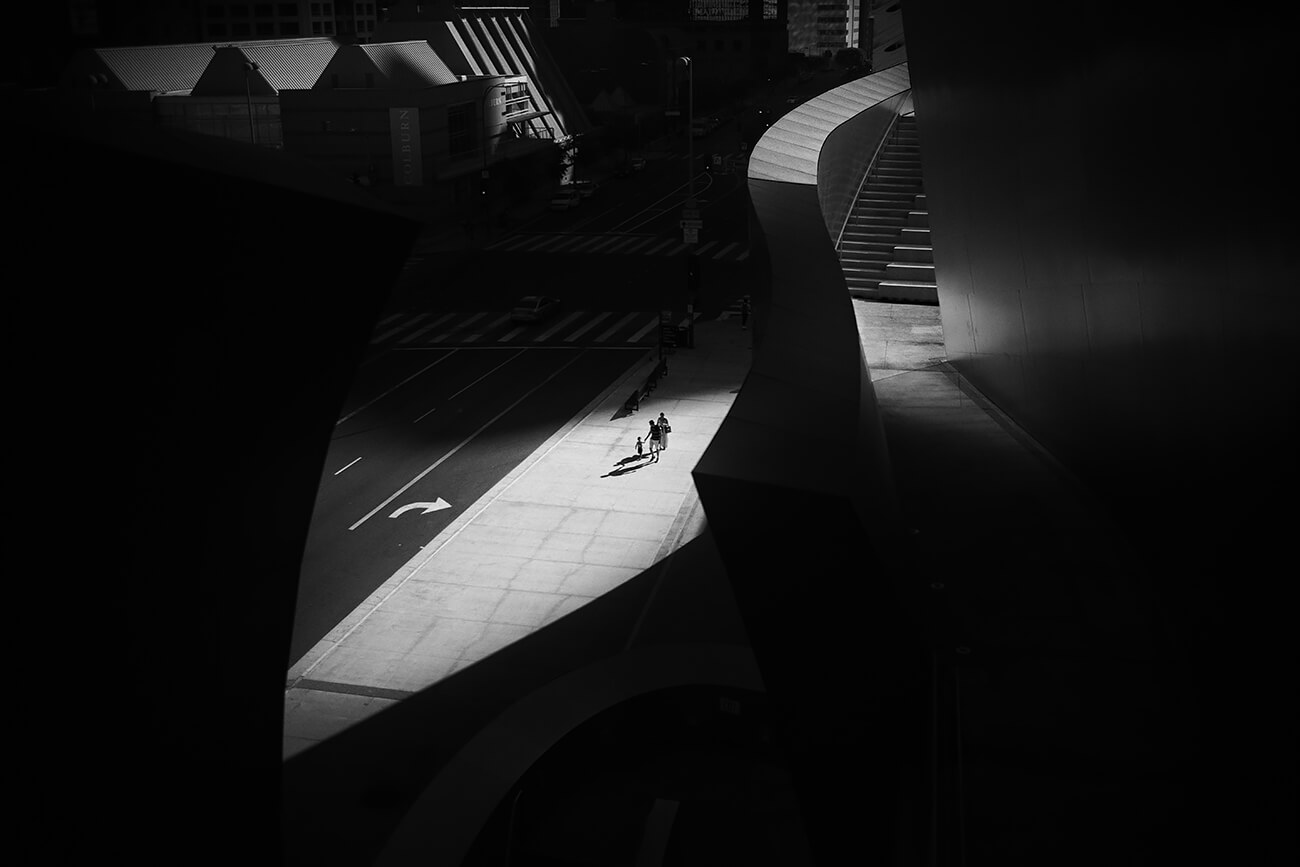 Family Outing 2018 © Daniel Sackheim