Michael Nguyen is a street and documentary photographer living near Munich, Germany. He is also the co-founder of Tagree Magazine. We asked him a few questions about his life and work:
All About Photo: What is your background?
Michael Nguyen:
I do not have any formal educational background in photography. Medical nursing was my vocation. While working in the intensive care unit and the emergency room, I was confronted with great suffering and death. This certainly had an impact on my photographic work. Many of my photos, as one can see, are melancholic and sometimes a little bit dark.
How did your personal journey with art start and photography in particular?
I found my way to photography when I was a journalist for art and culture. One of my main subjects was "Greece", and there was a lot to do with photography. Then, in close cooperation with Dr. Matthias Harder (now Director of the Helmut Newton Foundation, Berlin), we laid the foundation for understanding the photographs of
Herbert List
and Walter Hege. Learning from these experiences, I started to make art myself first as a writer and collage artist, and in 1988, I bought my first camera and started taking pictures. For some personal reasons, I withdrew from art for many years.
Why did you take a break from art? Can you explain what you mean by that?
I was active in the Berlin underground art scene in the late eighties and early nineties. At that time, I didn't earn enough money from art to make a living. With a heavy heart, I decided to return to my medical profession where I worked as a chief medical secretary in a cardiology clinic until 2018. For health reasons, I then decided to retire earlier and now I have the great chance to be able to devote myself fully to the arts again without great constraints and work as a freelance photographer and independent artist. So it was not really a break, but a stop. And in a way, it allowed me to take a whole new start with new perspectives and goals.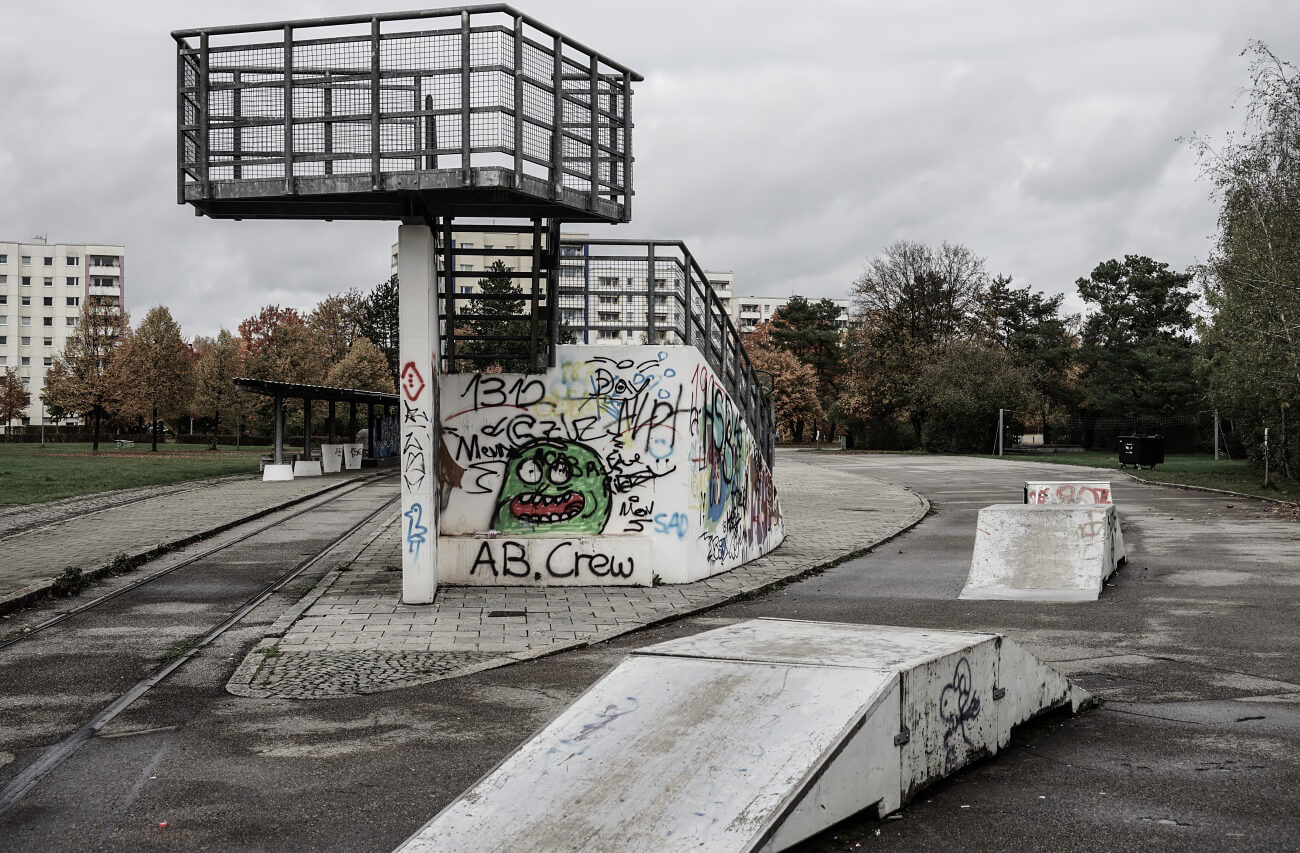 By the roadside # 216 - Munich (Hasenbergl) © Michael Nguyen
The Goldschmiedplatz is a big urban open space in Munich's Hasenbergl district. It was originally a combined bus and train stop and is now a multifunctional open space for leisure and residents' activities.The place during the Corona Pandemic is empty and looks death.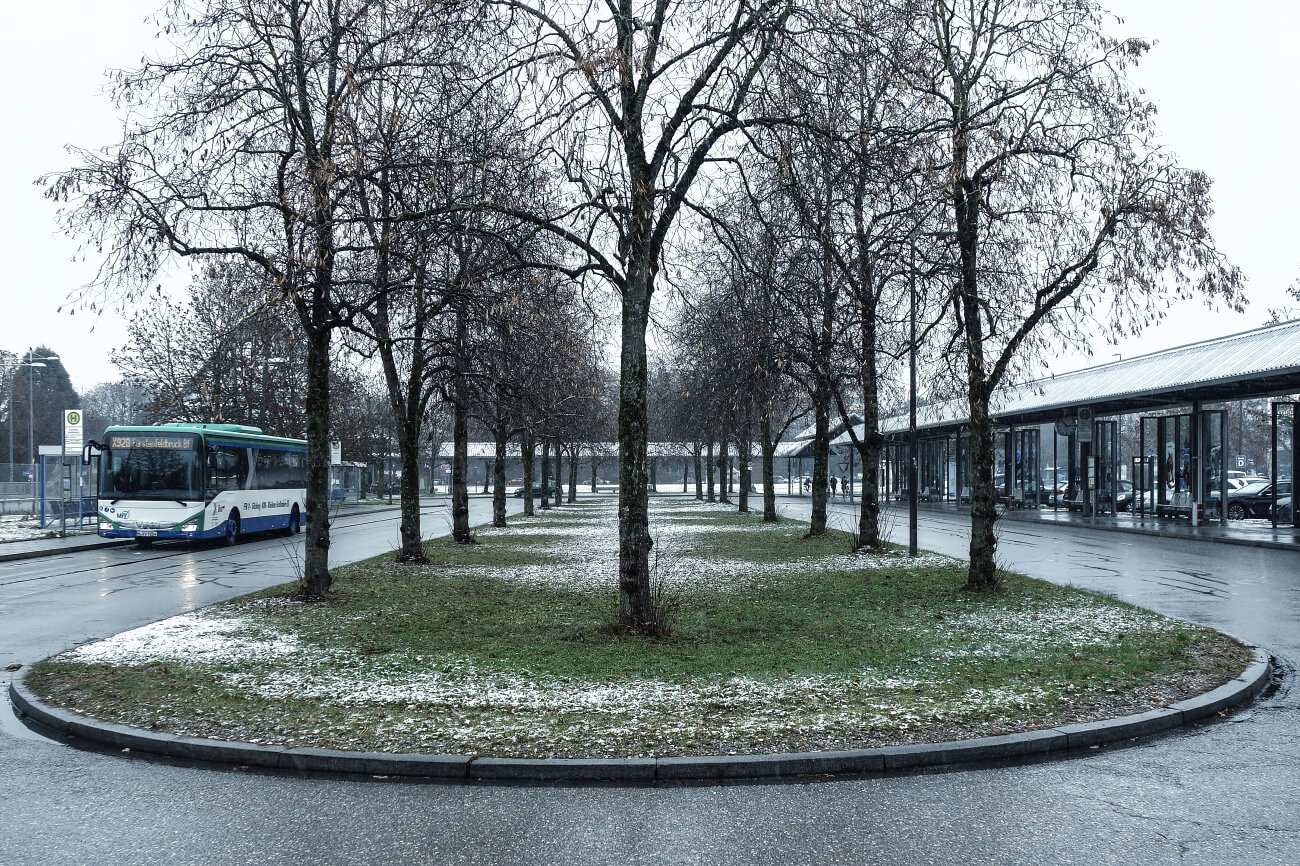 By the roadside # 1127 Munich (Gr0ßhadern) © Michael Nguyen
The bus stop at Klinikum Großhadern in Munich. Due to Corona-related visiting restrictions at the university hospital, hardly any people are to be found at the bus station.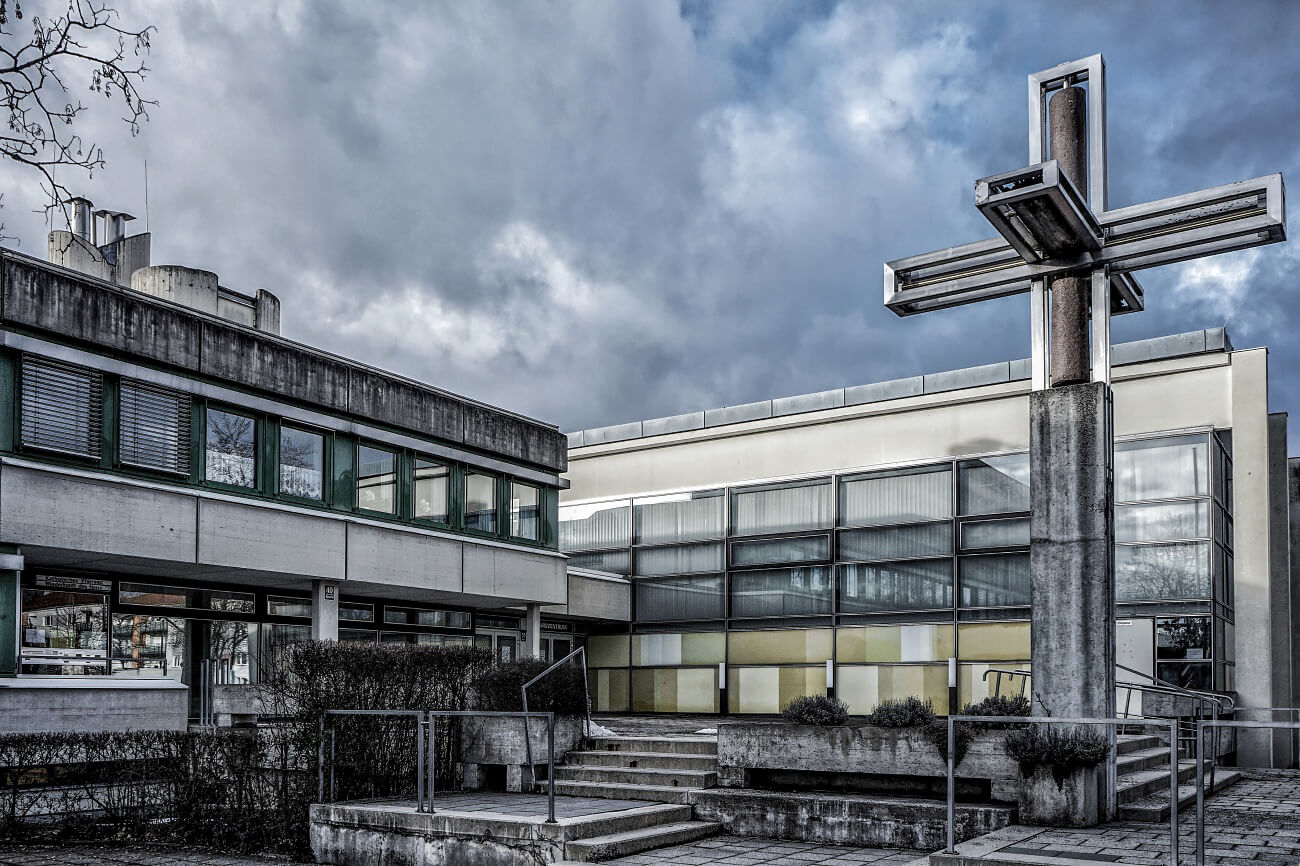 By the roadside # 1200 Munich (Forstenried) © Michael Nguyen
Churches also have to live with official restrictions during the pandemic. No people on the forecourt of the Catholic Church "Return of the Lord".
How do you choose your subjects?
This question is very difficult for me to answer, like the question: How do you choose someone to love? I try to walk through the world with my eyes open every day and to perceive my surroundings very consciously. Many projects and themes have developed spontaneously. During my walks through Munich and other cities, for example, I have been taking almost all my pictures without people for a year now. The pictures show our world during the Corona pandemic with its official restrictions, show our limitation,s our loneliness, our despair, the cold.... the theme was not planned, it took a life of its own without me thinking about it at the beginning. This series, "By the roadside", is part of my main topic on which I have been working on for around two years now. I think, if we walk with our eyes open, we can see interesting, beautiful, and also ugly things along the road every day. And if we walk not only with our eyes but also with our heart and mind open, we will discover a world that would otherwise remain closed to us. Sometimes spectacular. Sometimes ordinary but surprisingly miraculous. Be it a look into a garage, a view onto the riverbank, the bus stop before the chewing gum vendor machine, or just a footprint somebody has left on the opposite side of the pavement. Since the Corona pandemic, my focus here has been on small things in the cityscapes, such as a large bus station with empty benches. The cold appearance of the buildings and a single bus of which only the driver's cab can be seen clearly illustrates the changes that have occurred for us during the pandemic.
What inspires your unique storytelling?
As afore-mentioned, death and illness always have had a great influence on my life and my artistic work and have shaped me until today. I am inspired by little things that we often don't notice in our everyday life. I like to observe people and photograph them in everyday situations. The urban landscapes created by people with their different architectural concepts exert a strong attraction on me. During the Corona Lockdown, many of these places were deserted. That awakened life in me, an urge to tell a story with images. Most of the COVID-19 photographs we see in publications show people suffering and with mouth-to-nose protection on the streets of the cities. This is not my subject, the people in my stories are seen when looking at the pictures, they evoke stories, different associations about the changes due to the official restrictions during the Corona Pandemic.
How would you define your style?
I work in two areas, one is artistic, experimental photography and the other is documentary photography. Therefore, for me, it is plural: styles. Sometimes, it is poetically mundane with objects I found on the streets. Sometimes, it is geometrically realistic with architecture. Sometimes, my pictures carry painting style. Sometimes they are very graphical.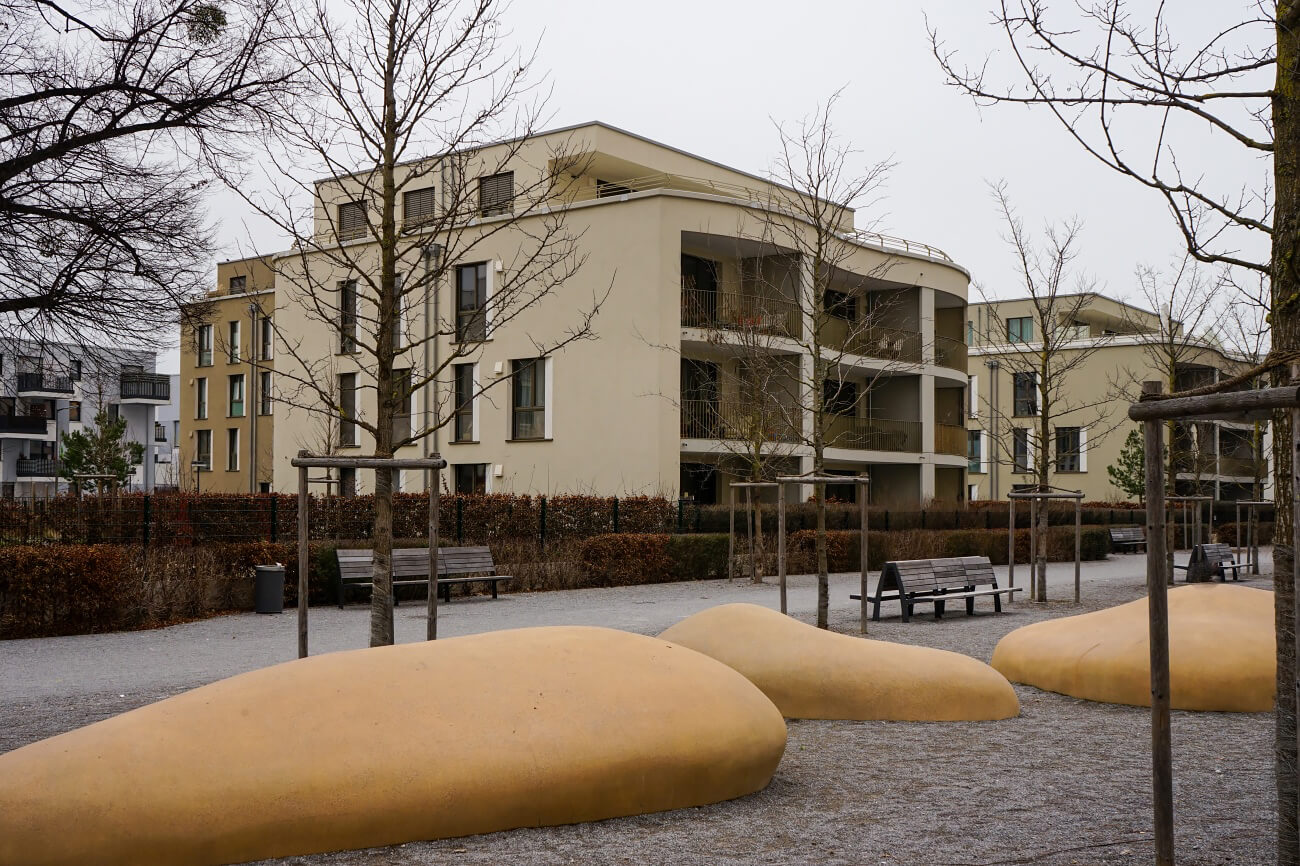 By the roadside # 1258 Munich (Domagkpark) © Michael Nguyen
In the new Domagkpark residential complex in Munich, large spaces for relaxation and leisure activities were created for the residents between the individual groups of houses. The Corona pandemic forces people to stay at home.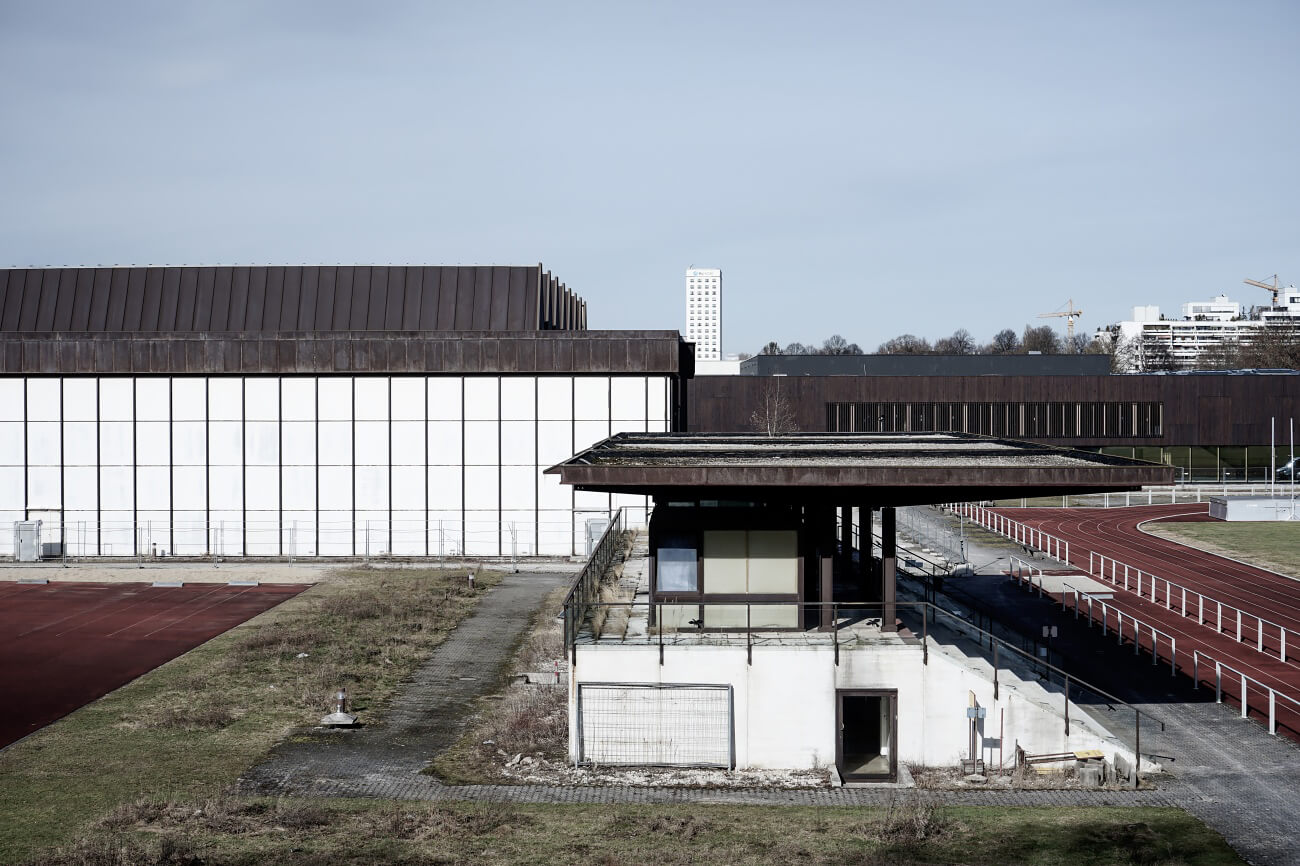 © By the roadside # 1327 Munich (TUM Campus) © Michael Nguyen
Campus Olympiapark. Developments in the Covid 19 infections continue to prevent sports from taking place in the facilities of the University of Munich. Conversion work is currently underway.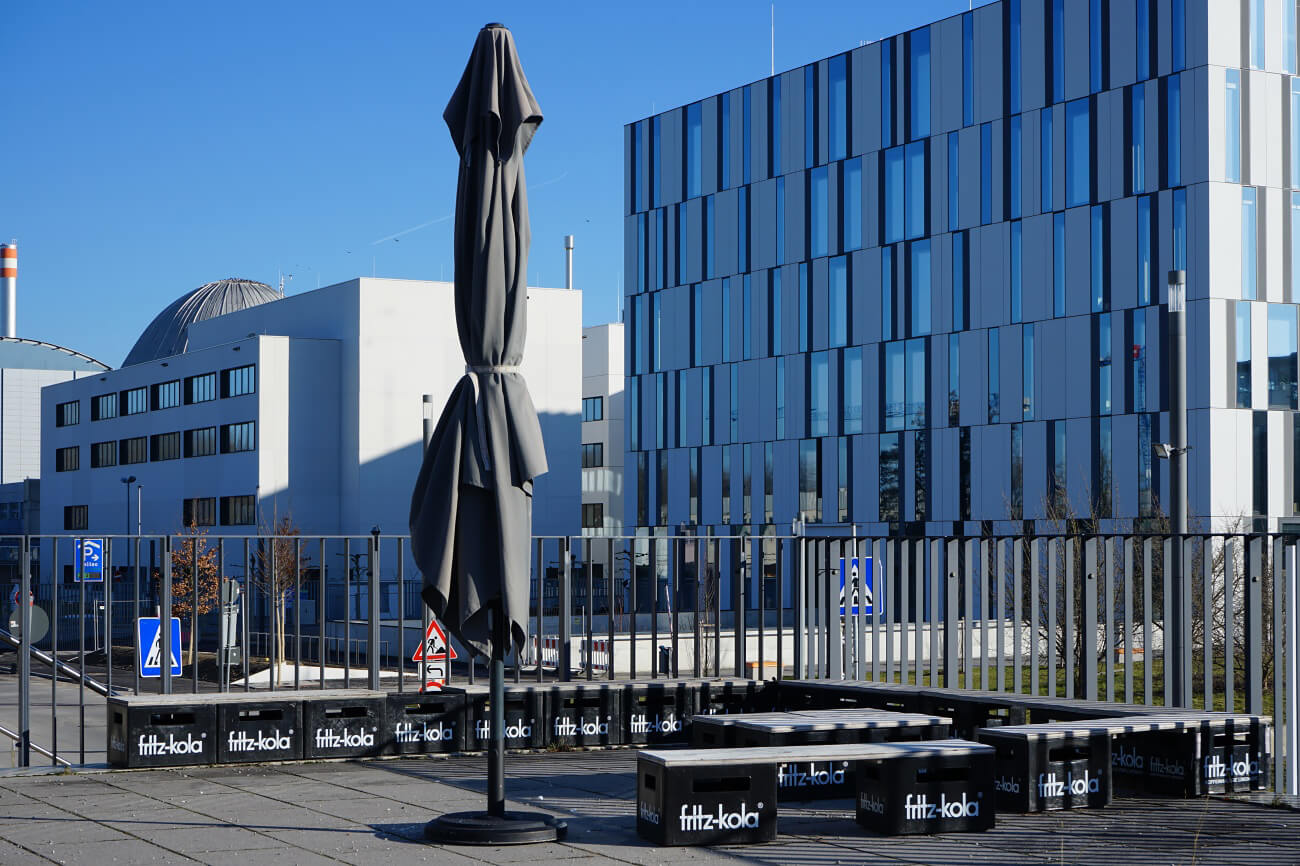 By the roadside # 1400 Garching (Campus Garching) © Michael Nguyen
Also on the campuses of the universities, here in the picture the Garching campus of the Technical University of Munich. The rest areas and snack bars for students are closed. The typical German fritz-kola boxes converted into seats empty.
How do you educate yourself to take better photos?
Reading, watching a lot of images, going with very open eyes through the world. And of course, practice, practice, and practice. It is rather a process of try-and-fails than just a learning theory.
Who or what influences your work?
There is no particular person who has a major influence on my life or my photography. But I am inspired by a wide range of things. There are many interpersonal relationships of varying complexity that I consciously perceive in my environment, that I immerse myself in and that shape my way of perceiving and thus influence my choice of motif and also the final elaboration of the picture.
How did you build your freelance career, and what advice would you give to someone else?
I would not say that it is a career. Because I do it out of passion. But I always think of art as a form of communication, I want through my photos to connect with other souls, the audience. And nowadays, you have to actively search for your audience. But don't get lost on social media channels, built up a website and create portfolios, be concentrated on PR and press work, visit exhibitions, make contacts… be alive in the real world. That's what I did, and in some ways succeeded in reaching a wider audience.
What is the best advice you've ever been given?
Actually, I've never received any advice. That's because I'm a loner.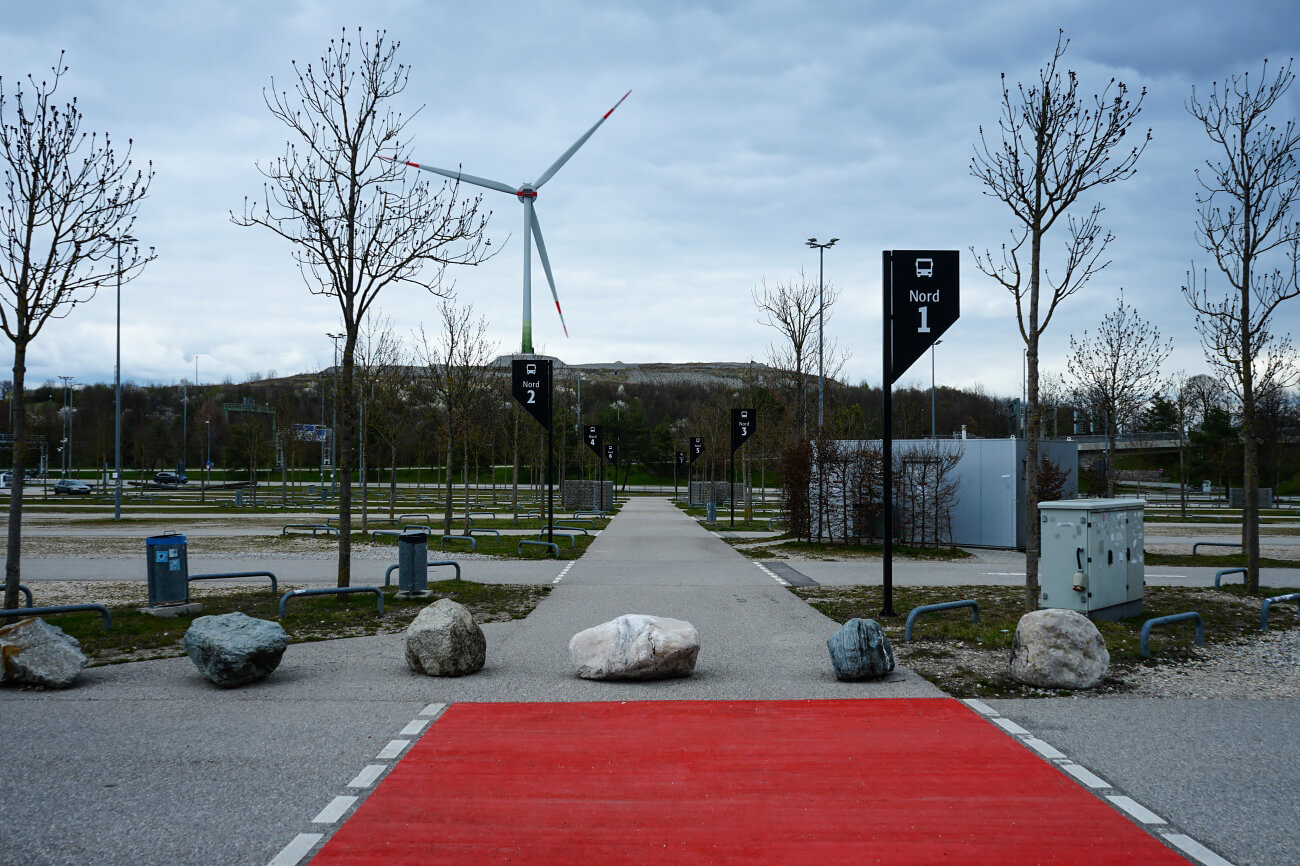 By the roadside # 1526 - Munich (Allianz Arena) © Michael Nguyen
During the Corona Lockdown, a parking lot in front of the Munich Allianz Arena, soccer stadium of FC Bayern Munich. Where tourists and fans usually bustle about, craftsmen and employees work, the snack bar owners make preparations and cars are already parked in the parking lots at noon, there is yawning emptiness.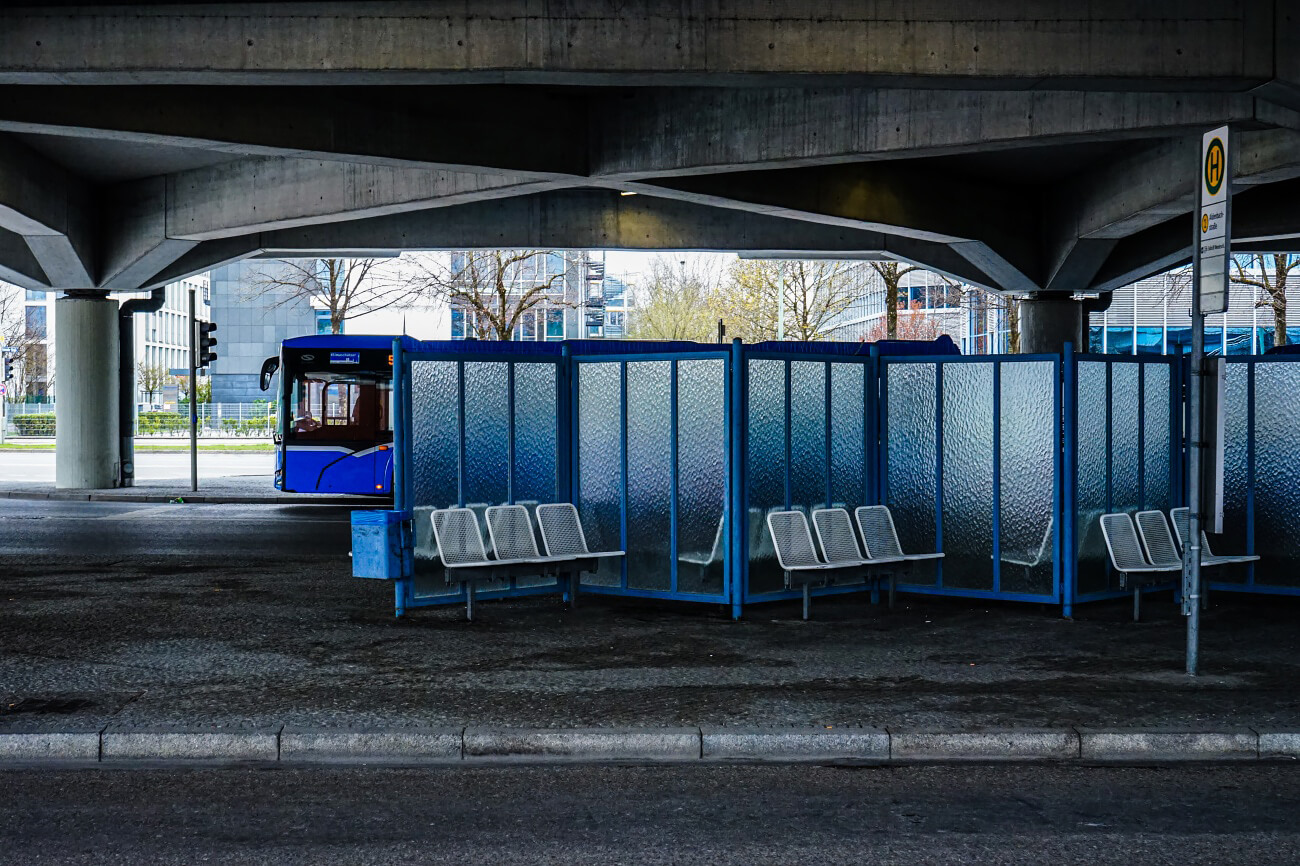 By the roadside # 1619 - Munich (Sendling) © Michael Nguyen
Empty bus station Aidenbachstraße in Munich Sendling during the Corona Pandemic.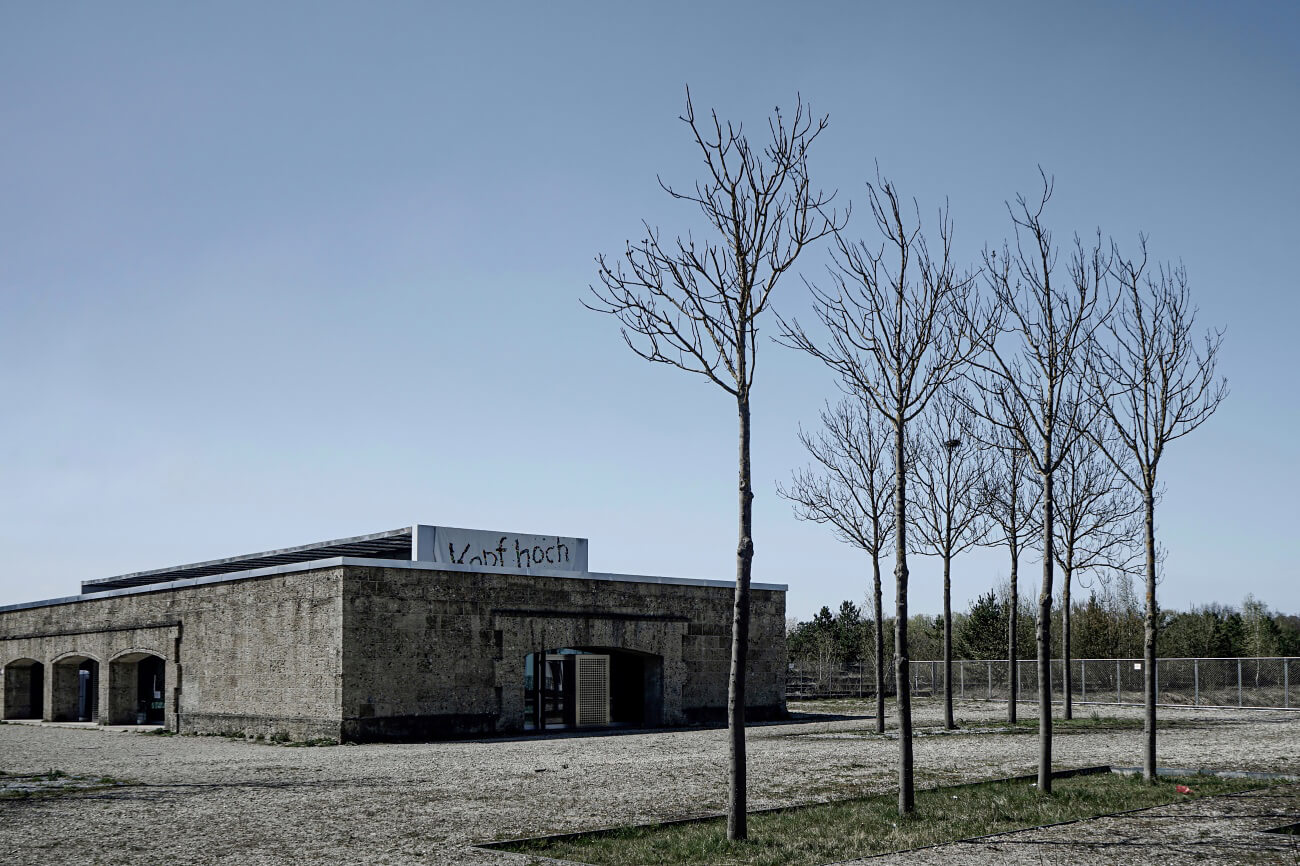 By the roadside # 1639 Munich (Messestadt Riem) © Michael Nguyen
Graffiti saying "Cheer up" on the roof of the ticket booth of the grandstand at the former Munich Riem Airport where few tourists are seen during the pandemic.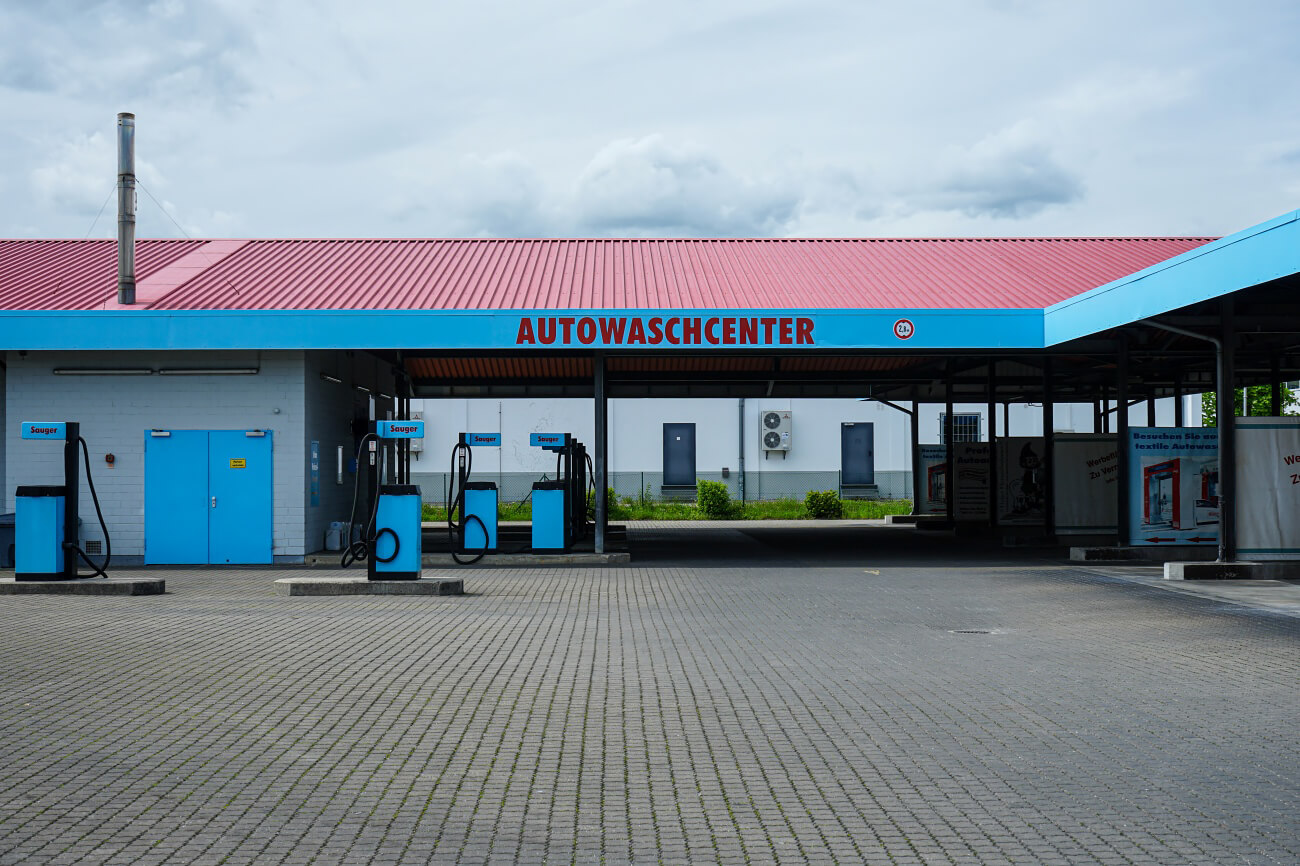 By the roadside # 1651 Blumenau (Fürstenfeldbruck) © Michael Nguyen
Washing cars during the Corona pandemic is difficult. Here in the picture, a closed facility in Fürstenfeldbruck.
Can you tell us more about your project 'Nature is within us'?
'Nature is within us" was my first project when I stark with Art again. In 2018 I moved to Gauting near Munich. I started to It's an area with a very beautiful landscape and a great history. There are not only beautiful landscapes to discover but also numerous places steeped in the mysterious history around Gauting, the Würm valley, and the district of Starnberg, like the birthplace of Charlemagne, the place of death of King Ludwig II of Bavaria, and a great Roman history too. In my Photographic Paintings from my series Nature is within us I work out a distinctive aesthetic effect of my pictures. Most of the motifs are outside, in daylight. Among my most popular motifs here are landscapes, riversides, forests. In the seasons autumn and spring, I find the most popular moods for me. Characteristic for my pictures of this series are blurred, blurred contours, sometimes scattered light, and often the renunciation of the reproduction of details, similar in style to a painting. I explored the area in Gauting, in the Würmtal, and the district of Starnberg for months and took many photos. At the beginning of my new artistic activity, I worked almost exclusively in the field of experimental photography. Today, my focus is on documentary photography.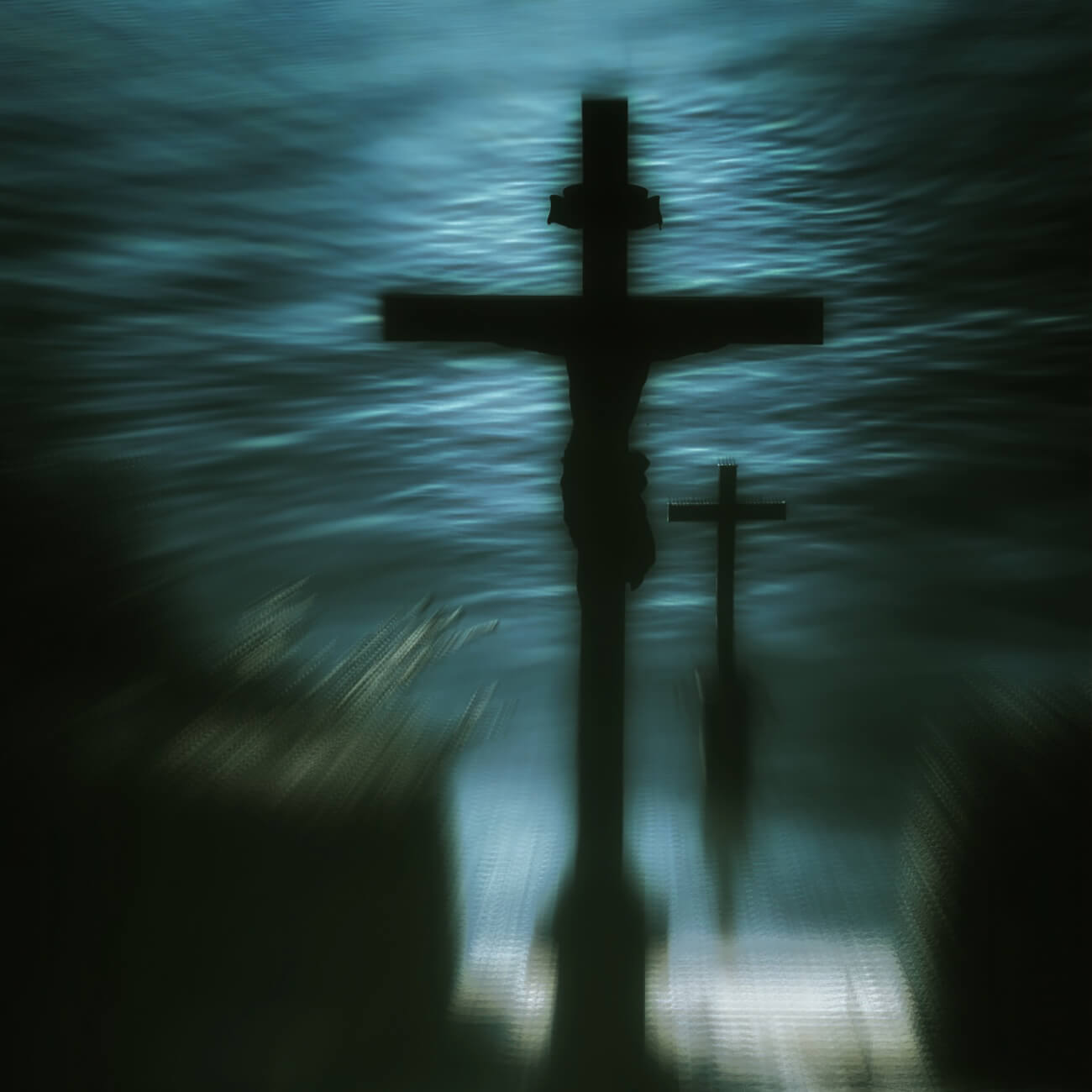 13th June 1886, Ludwig's mysterious death © Michael Nguyen
Under mysterious circumstances, King Ludwig II of Bavaria died on June 13, 1886, in shallow water near Berg on Lake Starnberg. The official version of "death by drowning" is doubted by many, especially since His Majesty was a skilled swimmer. Whatever the case may be. The fairy-tale king is widely revered, soon one hundred and fifty years after his passing away. His commitment to building castles, which was severely criticized at the time, now brings the Free State annual revenues in the tens of millions.
What are your upcoming projects?
Since last year, I have been working on a series called "ONE YEAR CORONA PANDEMIC - THE POETRY OF URBAN SPACES - A MELANCHOLIC JOURNEY" part of "By the roadside" as said. I roamed various cities in Bavaria during the Corona pandemic. A focus of my works since COVID-19 are urban landscapes as well as urban spaces in different cities. Urban spaces can all enrich a life between buildings. Sports facilities, parking lots, bus stops, children's playgrounds, sidewalks, bike racks, shopping mall forecourts, and more are all places where necessary, voluntary, and social outdoor activities are possible and offer the opportunity to grow social life in the city. Since Covid-19, social interaction in the Urban landscapes with their spaces has lain fallow. I try to convey this sensitively in my mostly deserted pictures". I try to approach the motifs of my urban landscapes with a great deal of empathy and want to make the city, urban landscapes, and architecture visible and document them for posterity. With my artistic documentary photography, I refer to a reality that we all know, but I interpret this reality with my images.
What kind of gear do you use?
I work almost exclusively with an old Sony Alpha 7 II with two lenses. For street photography, I use a Sony RX 100 and a smartphone.
Do you spend a lot of time editing your work?
I need a lot of time to work on my pictures. The most important tools of my work are of course the eyes and the ability to perceive things. I shoot sometimes with very simple devices, like a point-and-shoot camera or a smartphone. Some projects are created during my travels, spontaneously and without planning, - others require a lot of preparation. I visit a certain very often, studying the surroundings and the light until I decide at which hour I take photographs at that place. I decide in which format the pictures should be published later. Then various graphic software and apps are used to create the desired. My real artistic work, especially in the color department, begins afterward. The pictures are digitally processed and go through different stages until I have reached the mood, the sound, the effect, the emotion, and the meaning I want to express. Then the photo becomes a "painting" in which I show the real world of myself with all its beauty and horror. This makes my photographic art poetic, expressive, and distinctive.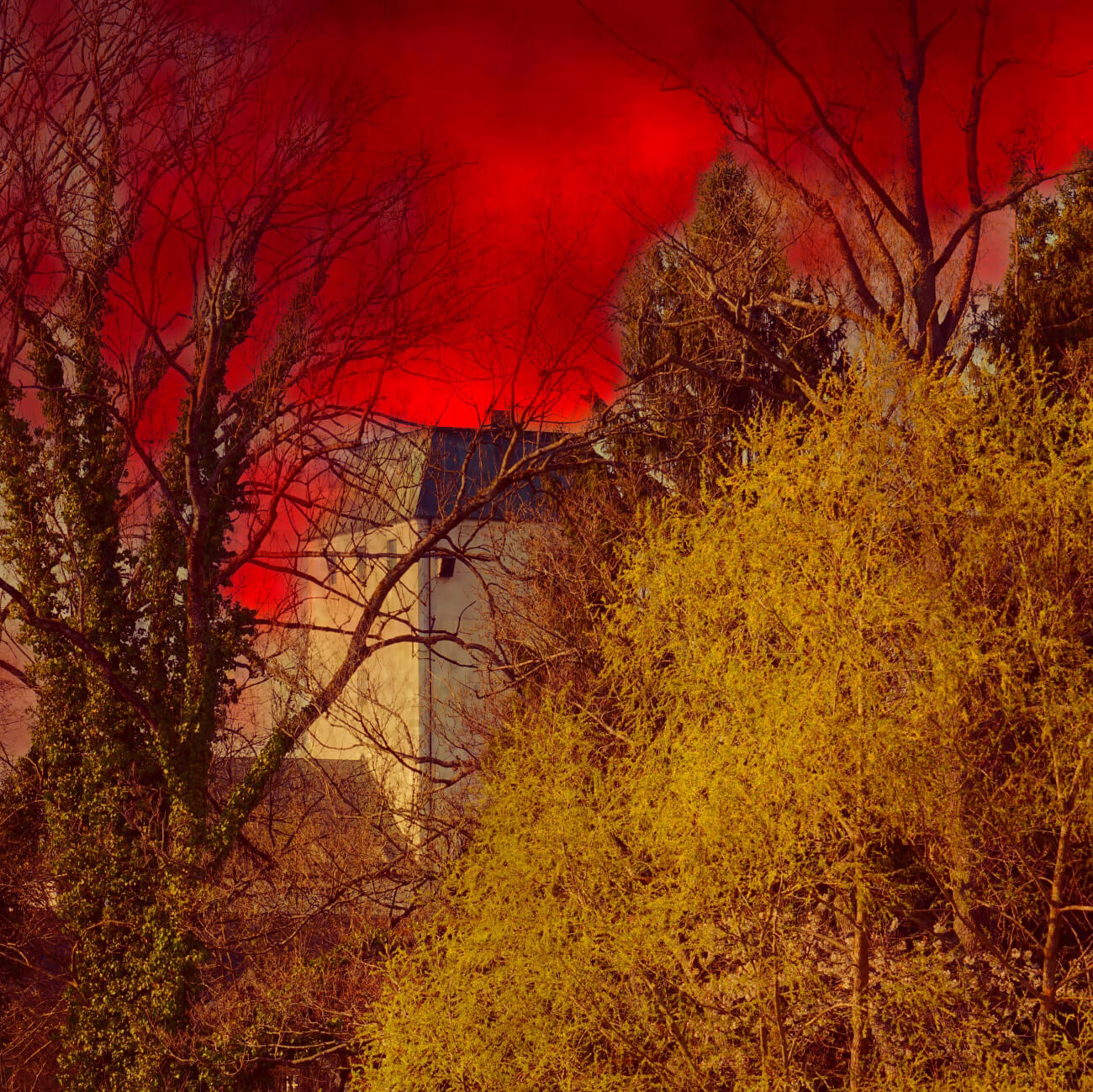 Where the Emperor is born © Michael Nguyen
...in the Gauting rice mill, according to the legend. There is no proof of this. However, some places and field names in the immediate vicinity may be connected with the origin of Charlemagne, such as the Karlsburg a few kilometers upstream of the Würm or the deserted historic Königswiesen, of which only St. Ulrich Chapel remains today. The Gauting coat of arms, whose mill wheel, emperor's coat, and crown on the tower of the rice mill shine far across the field, cannot be taken to imply the truth of the legend of Charlemagne.
What impact COVID-19 had on your work?
Covid-19 changed the world and humanity immensely. I see the future of mankind as rather gloomy because we destroy the environment and focus primarily on economic profit, many people concentrate exclusively on themselves and it shows that a peaceful coexistence even in times like Covid-19 is difficult to make. Certainly, this lockdown time has created a unique and strange situation and also great opportunities for artists and creators to capture the essence of the world. I have been intensively observing the behavior of people these days, the interaction between human beings and their activities in leisure time while driving down the "lockdown". There we can see some light in the dark.
Why and when did you decide to create Tagree magazine?
I founded Tagree Magazine with a friend. We worked together a lot culturally in the early nineties and after all these years we had the idea to publish a magazine again and to enjoy this work. He is in charge of the publishing side, I am in charge of the editorial side.
Can you tell us more about the German art scene?
Would be great, but it is too big a topic here to answer this question. It is very diverse and complex.
How do you manage your work as a photographer and as a writer/publisher?
As a photographer, I do not accept commissioned work, so I am in the fortunate position of being able to freely divide the time I use for my artistic and editorial work. I work a lot with an iPad Pro and can also work with it on the road or in bed.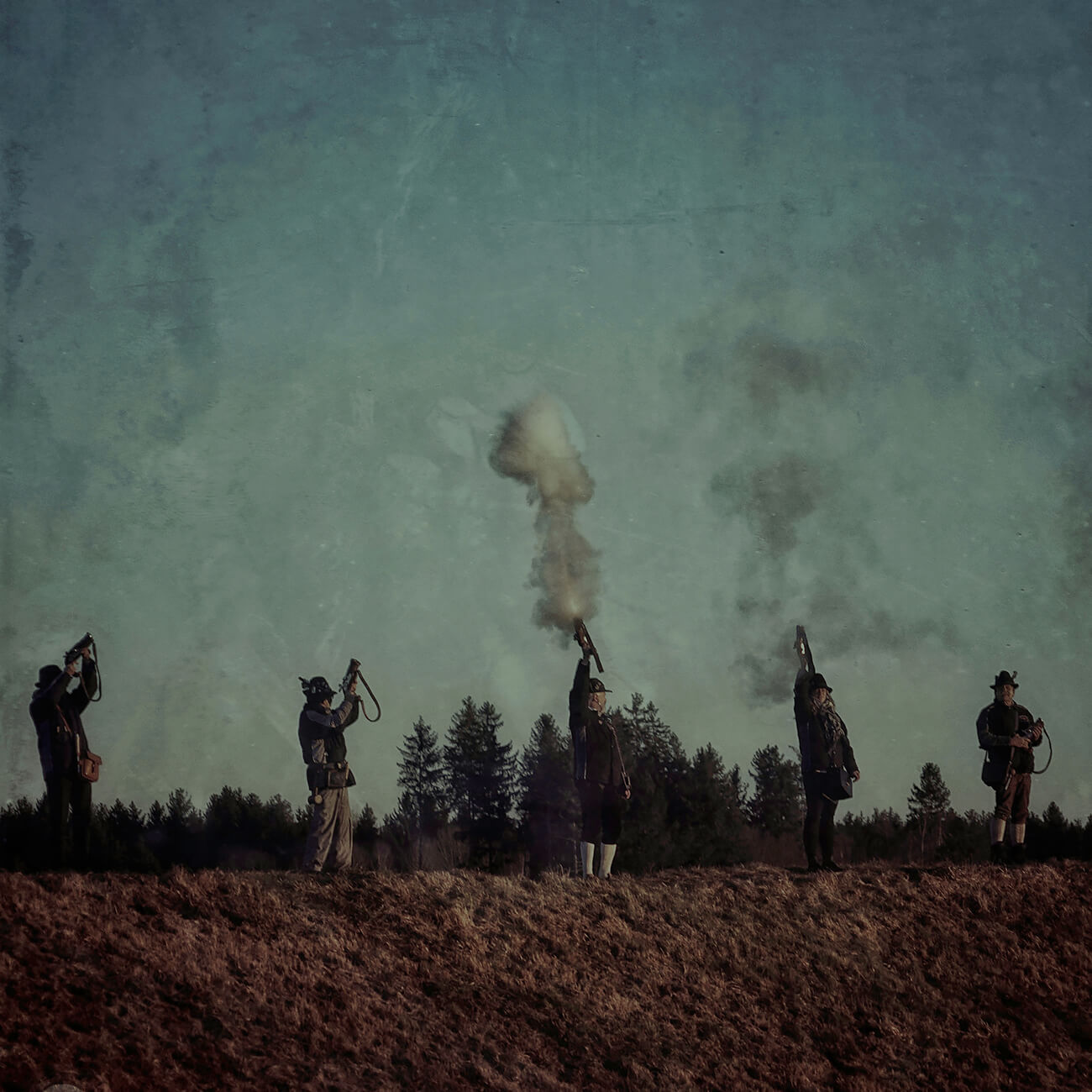 Expulsion of the ghosts © Michael Nguyen
On 6 January, the Raunächte (the rough nights), the "time between the years", ends. According to oral tradition, the wild hunt and other night ghosts are supposed to do their mischief in this time. They are sent back to the Epiphany with prayers and barking back into their borders.
What are your career goals?
I don't have any professional goals. I work with my art exclusively for myself. It is very fine if now and then an enthusiast buys a picture and enjoys it, and if editors publish my documentary photos from time to time. But most importantly, I am very happy if my art can speak to or touch other souls on this planet.
Where do you see yourself in 5 years?
Well, I'm 63 now, 68 in five years. The future is uncertain. I don't have a view of 2026 or so. I can just hope I'll still be alive and in acceptable health and continuing creating photos.
Anything else you would like to share?
Love, Happiness, Gratitude for this life. I am very thankful for art, for the support of people around me, for this article that you are doing, for the permanent exhibition organized by the wonderful Gauting town hall, the Gautinger people, and their lovely mayor Dr. Brigitte Kössinger. And I just want to conclude with this: At age 60, I found my passion in life again, I am certain everyone can do it too at any time. Life is sure short but long enough for us to recognize it is beautiful and worth living.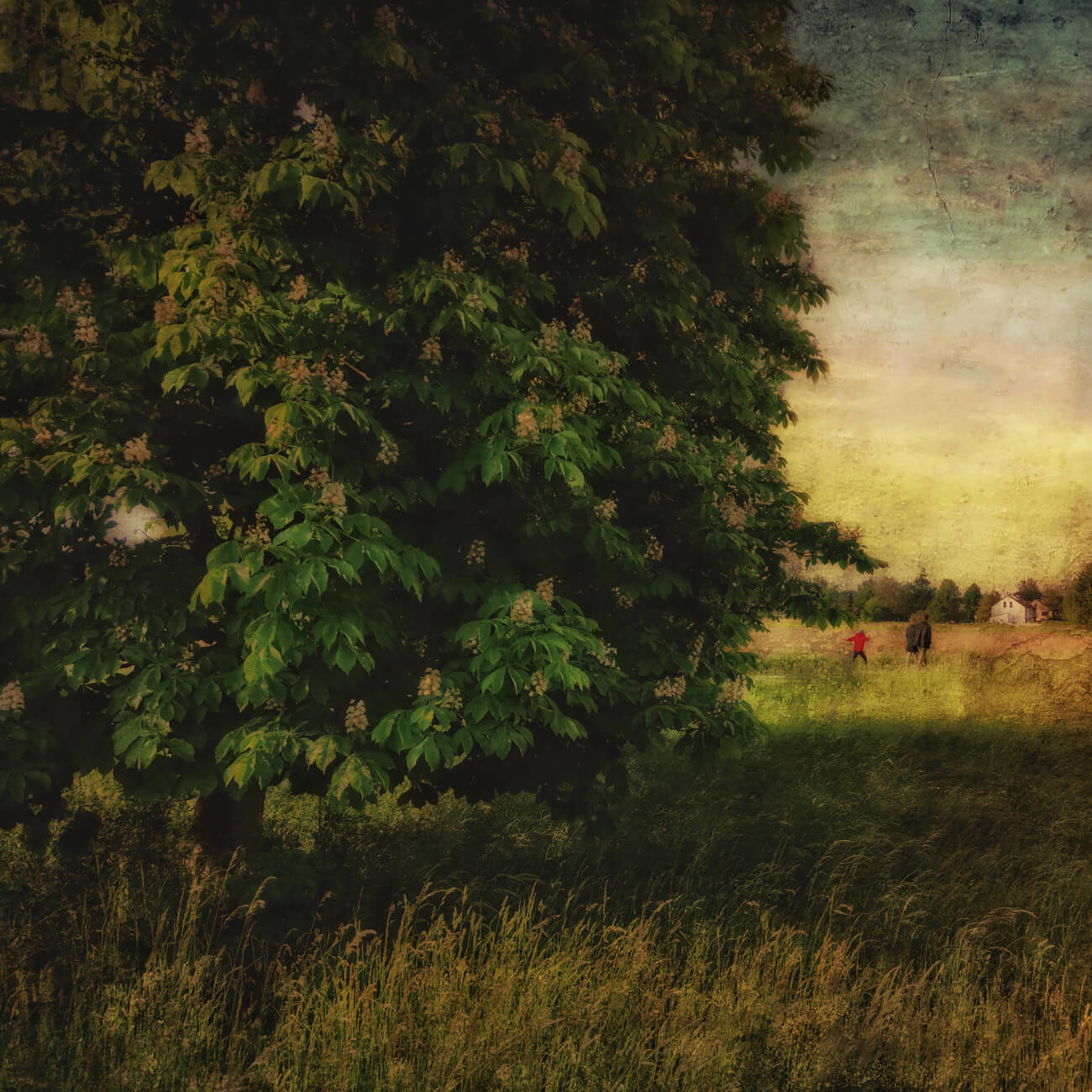 Family Walk © Michael Nguyen
Who does not feel reminded of a painting by the impressionists Monet or Caillebotte in this photo? The comparison is not so far-fetched: after the construction of the Munich-Starnberg railroad line in 1854, more and more city dwellers came to the romantic and charming Würm Valley for a cure or summer retreat, to relax and enjoy the enchanting landscape. Industry and companies also took advantage of the benefits of the location. Artists came with their daughters and wives, and they painted, drew portraits, taught, and indulged in all kinds of cultural activities. The villa colony of the Wilhelminian era thus brought the upper-middle-class cultural life to the craftsmen and farmers' village.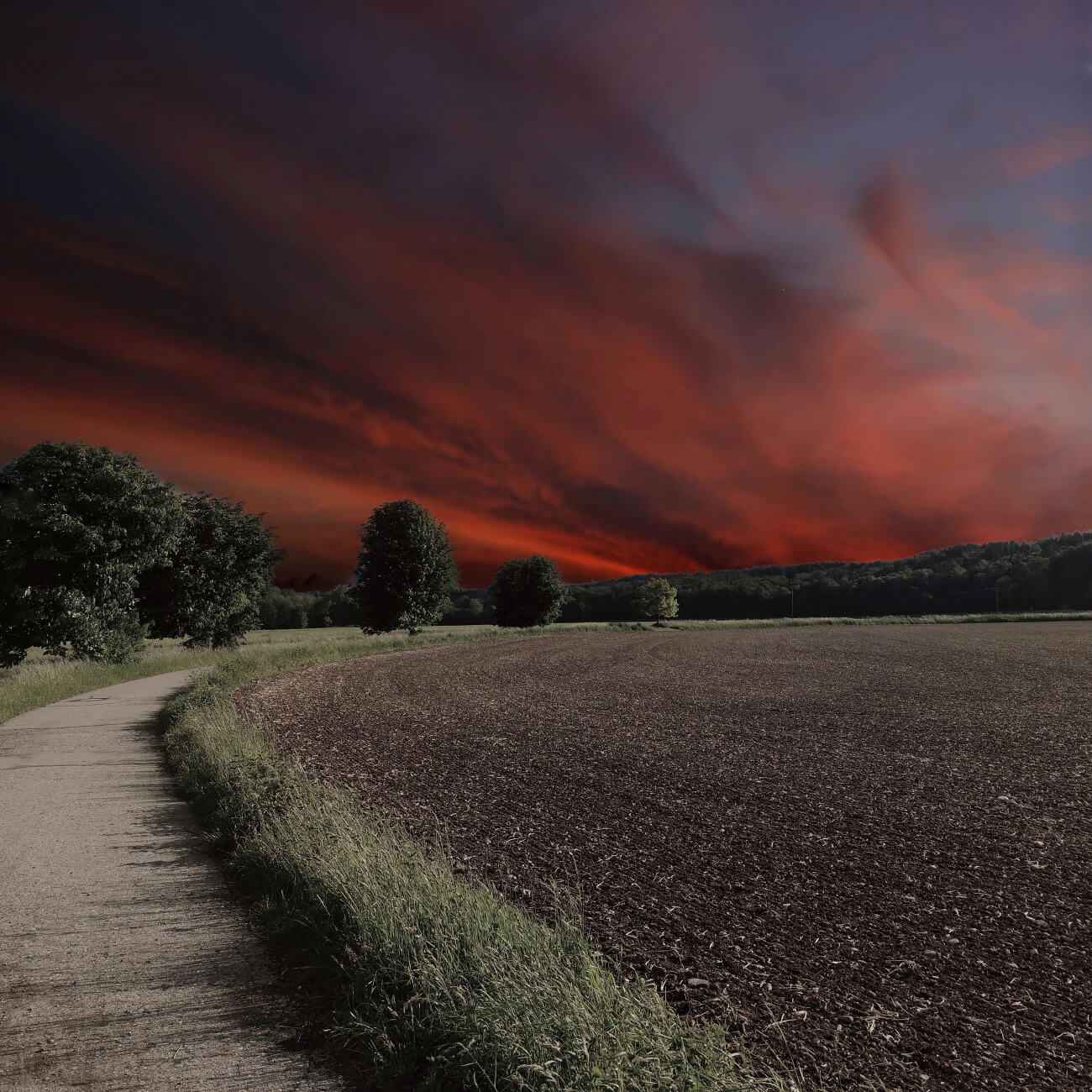 Homeland © Michael Nguyen
The Reismühler field, ancient Gautinger cultural soil. The evening clouds gather over the historical Königswiesen: "Village desolation of the high and late Middle Ages as well as the abandoned Hofmarkschloss of the early modern times with its associated farm (Castle Königswiesen").
Permanent Exhibition at Gauting Town Hall
What is outside is no longer outside. Trees, forests, mountains, rivers, lakes. Michael Nguyen has transformed these natural elements of his residential region in his artworks into feelings, fantasies, and dreams. They become part of our inner nature, part of the human soul.
Also, there are not only beautiful landscapes to discover but also numerous places steeped in the mysterious history around Gauting, the Würm valley, and the district of Starnberg. Like the two accompanied photos chosen by the author for this exhibition: the birthplace of Charlemagne and the place of death of King Ludwig II of Bavaria.
Let us discover the nature around Gauting. Let us discover the nature of ourselves. In this series of 10 photo paintings by Michael Nguyen.
WHERE:
Gauting Town Hall, Bahnhofstraße 7, D-82131 Gauting (Munich Metropolitan Area)
WHEN:
Starting June 9, 2021 - Permanent exhibition.
Michael Nguyen's Website
Michael Nguyen on Instagram
Tagree Magazine
Tagree Magazine on Instagram
All about Michael Nguyen