Country: United States | Born: 1948
Keith Carter is an American photographer who is known for his dreamlike black and white photographs of the figure, animals, and meaningful objects. He began photographing new and unknown realities in his native East Texas environment. This setting, with heavy folklore, religious, and cultural motifs, inspired Carter to create some of his most iconic images. Since his start in Texas, his work continues to push imaginative realms in his travels within the United States and across oceans.

In 1970, Carter earned a Business Management degree from Lamar University and began his career as a commercial photographer while working on personal projects. These personal projects have resulted in a long career and over twelve published monographs. Carter currently teaches photography at Lamar University as a Distinguished Faculty Lecturer. He travels worldwide providing photography lectures and workshops for artists.

Carter's fine art career has made him the recipient of an array of awards such as the 2009 Texas Medal of Arts, 2009 Artist of the Year presented by the Art League Houston and, in 1991 the Center for Documentary Studies at Duke University presented Carter with the Lange-Taylor Prize. His work has also been featured in print and online publications, television, and film. In 2006, the Anthropy Arts in New York filmed a documentary about Carter's photographic work, and in 1997 CBS made an art segment on Carter's work for public television.

He has extensively exhibited his work throughout the world and participated in over 100 solo exhibitions. Permanent collections of his work can be found in many private and public institutions including the San Francisco Museum of Modern Art, the George Eastman House, the Museum of Fine Arts, Houston, Dallas Museum of Art, the Amon Carter Museum of American Art, the Smithsonian American Art Museum, and the Art Institute of Chicago.
Gallery:
Website: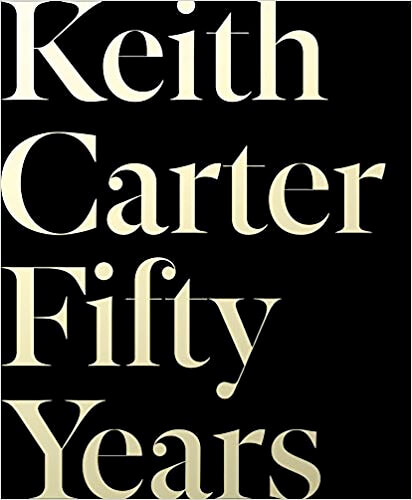 Author: Keith Carter
Publisher: University of Texas Press
Year: 2019 - Pages: 320
Dubbed a "poet of the ordinary" by the Los Angeles Times, photographer Keith Carter came of age during the turbulent '60s and '70s, developing a singular, haunting style that captures both the grit and the glory of the human spirit. Showcasing a broad array of his work-which has been shown in more than one hundred solo exhibitions in thirteen countries-Keith Carter: Fifty Years spans delicate, century-old processes as well as digital-age techniques to yield an enduring vision of the world around us.

The interlaced images in Keith Carter: Fifty Years feature contrasts of natural light and darkness as we explore the mythos of time and terrain, the familiar and the magical, and the varied creatures that inhabit our earth. The human form-depleted or energized, solitary or with a beloved partner-becomes a meditation on aging and loss, which have affected Carter profoundly in recent years. Yet these losses have spurred in him a sense of discovery, not despair. Rather than arranging the works chronologically, Carter chose to group them into correlations, echoing the kaleidoscopic effect of memory. The result is mesmerizing; each artifact draws us into an experience of intensity and wonder, enduring long after the page is turned.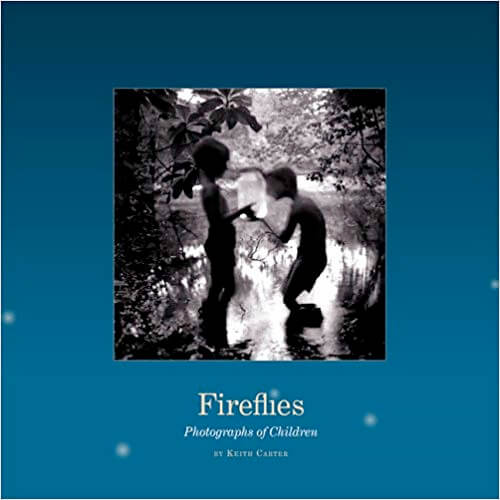 Author: Keith Carter
Publisher: University of Texas Press
Year: 2009 - Pages: 168
In Fireflies, Keith Carter presents a magical gallery of photographs of children and the world they inhabit. The collection includes both new work and iconic images such as "Fireflies," "The Waltz," "Chicken Feathers," "Megan's New Shoes," and "Angel" selected from all of Carter's rare and out-of-print books. When making these images, Carter often asked the children, "do you have something you would like to be photographed with?" This creative collaboration between photographer and subject has produced images that conjure up stories, dreams, and imaginary worlds. Complementing the photographs is an essay in which Carter poetically traces the wellsprings of his interest in photographing children to his own childhood experiences in Beaumont, Texas. As he recalls days spent exploring in the woods and creeks, it becomes clear that his art flows from a deep reservoir of sights and sounds imprinted in early childhood.
A lyrical meditation on the joys, wonders, and anxieties of childhood, Fireflies brings us back to the small truths that are often pushed aside or forgotten when we become adults.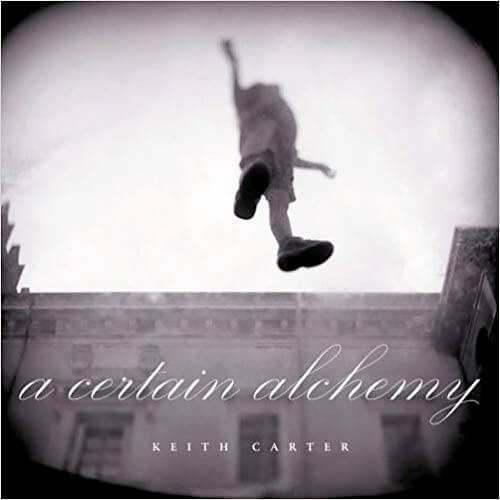 Author: Keith Carter
Publisher: University of Texas Press
Year: 2008 - Pages: 184
Lauded as "a transcendent realist" and "a poet of the ordinary," Keith Carter is an internationally acclaimed photographer whose work has been shown in over one hundred solo exhibitions in thirteen countries. At first finding his subjects in the familiar, yet exotic, places and people of his native East Texas, Carter has since expanded his range not only geographically, but also into realms of dreams and imagination, where objects of the mundane world open glimpses into ineffable realities.

In A Certain Alchemy, his tenth book, Keith Carter explores relationships that are timeless, enigmatic, and mythological. Drawing from the animal world, popular culture, folklore, and religion, Carter presents photographs that attempt to reflect hidden meanings in the real world. Accompanying the images is an introduction by Carter's friend and fellow photographer Bill Wittliff, who describes Carter's artistic journey and the epiphanies he has experienced. Patricia Carter, Keith's wife and muse, also offers her insights into the wellsprings of his work.

In Keith Carter's own words, "A Certain Alchemy is a collection of imperfect observations of the relationship we have to our ideas of place, time, memory, desire, and regret. It is an anthology of oblique angles and awkward pauses that examines the history of photography and our own shared natural histories."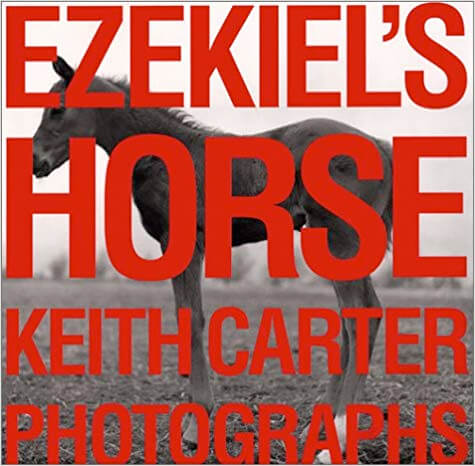 Author: Keith Carter
Publisher: University of Texas Press
Year: 2000 - Pages: 168
Haunting in their mystery and beauty, Keith Carter's horses fill the frame like spirits in a dream—but without ever ceasing to be real horses. Whether he's photographing thoroughbreds preparing for the elaborate maneuvers of dressage or a farm nag grazing in a field, Carter meets horses on their terms, not his. Looking into their enigmatic eyes in these photographs, you wonder, "What are these creatures thinking?" until you realize that Keith Carter's horses never really give up their secrets.

This volume collects some 75 duotone images of horses and riders, most of them never before published. Accompanying the pictures is a photographer's statement, in which Keith Carter describes the genesis of this project and muses on what it is about horses that draws him to them as photographic subjects. Distinguished art and photography critic John Wood places Carter's equine photos within the wider Western tradition of painting and photographing animals, while praising Carter's rare ability to portray animal subjects without producing kitsch. In his words, "Carter is probably photography's first truly great master of the animal photograph, and none of his other animal photographs are more powerful than his photographs of horses."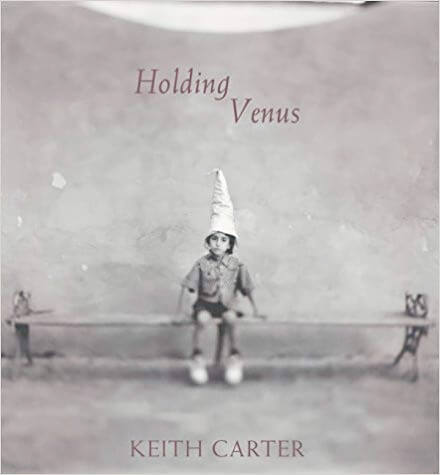 Author: Keith Carter
Publisher: Arena Editions
Year: 2000 - Pages: 156
Essay by John Wood. In his most recent series, Holding Venus, Keith Carter continues to explore what he has referred to as the poetry of the ordinary, that moment of transcendence when the commonplace becomes the extraordinary. Myth and metaphor form the foundation of Carters imagery, which transforms the literal into the symbolic. In this sense, the notion of holding Venus remarks upon the connection between the earthly and the celestial at the same time that it attests to the fundamental human aspiration to realize that which is seemingly unattainable.