British Photographer | Born: 1966
Richard Learoyd's images are made with one of the most antiquarian of photographic processes: the camera obscura. Literally translated from Latin as "dark room" Learoyd has created a room-sized camera in which the photographic paper is exposed. The subject—often a person, sometimes a still life—is in the adjacent room, separated by a lens. Light falling on the subject is directly focused onto the photographic paper without an interposing film negative. The result is an entirely grainless image. The overall sense of these larger-than-life images redefines the photographic illusion. Learoyd's subjects, composed simply and directly, are described with the thinnest plane of focus, re-creating and exaggerating the way that the human eye perceives and not without a small acknowledgement to Dutch Master painting.
Source fraenkelgallery.com
Galleries:
Website: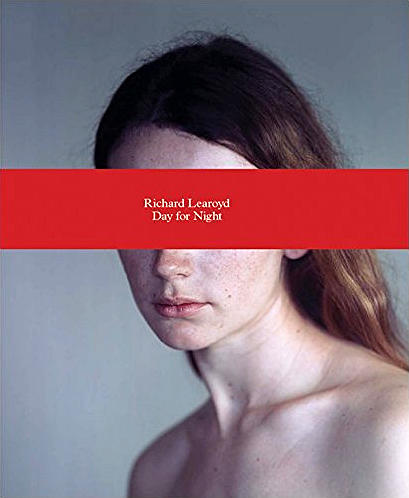 Author: Richard Learoyd, Martin Barnes and Nancy Gryspeerdt
Publisher: Aperture/Pier 24 photography
Year: 2015 - Pages: 328
This deluxe, oversized monograph offers the most comprehensive collection of British photographer Richard Learoyd's (born 1966) color studio images to date--mostly portraits, but also including a handful of exquisite still lifes. The color images are made with one of the most antiquarian of photographic processes: the camera obscura, literally translated from Latin as "dark room." Learoyd has created a room-sized camera in which the Cibachrome photographic paper is exposed. The subject is in the adjacent room, separated by a lens. Light falling on the subject is directly focused onto the photographic paper without an interposing film negative. The result is a perfectly clear, entirely grainless, larger-than-life image. Learoyd's subjects, composed simply and directly, are described with the thinnest plane of focus, recreating and exaggerating the way that the human eye perceives; the images recall Dutch Master paintings in tone and composition.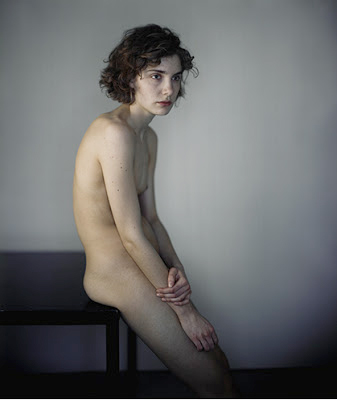 Author: Richard Learoyd
Publisher: Fraenkel Gallery
Year: 2011
This oversized book contains twenty-six powerful and psychologically intimate images. Learoyd's minutely detailed, large-scale color portraits do not look like other photographs. Made with a giant camera comprised of two rooms, Learoyd's subject (generally a person, though sometimes an object such as a mirror) occupies one room containing a powerful light source, while the photographic paper occupies the adjacent camera obscura (dark room in Latin). Connecting the two rooms is a lens set within a bellows an accordion-like contraption dating from the medium's first century. The direct-positive images are generous in size and have a subtle tonal range that is reminiscent of Dutch Master painting, though are clearly portraits and studies of our time. In addition to the twenty-six portraits and still lives, the book includes a number of details illustrating the particular focal characteristics of the camera obscura as well as installation photographs.