American Photographer | Born: 1948
James Nachtwey is an American photojournalist and war photographer. He grew up in Massachusetts and graduated from Dartmouth College, where he studied Art History and Political Science (1966–70). Nachtwey started working as a newspaper photographer in 1976 at the Albuquerque Journal. In 1980, he moved to New York and began working as a freelance photographer. In 1981, Nachtwey covered his first overseas assignment in Northern Ireland illustrating civil strife. He has documented a variety of armed conflicts and social issues, spending time in South Africa, Latin America, the Middle East, Russia, Eastern Europe, the former Soviet Union shooting pictures of war, conflict and famine, and images of socio-political issues (pollution, crime and punishment) in Western Europe and the United States. He currently lives in New York City. In 1994, Nachtwey was covering the upcoming elections in South Africa, the first non-racial ones in decades. As an associate of the Bang-Bang Club, he was at the scene when Ken Oosterbroek was killed and Greg Marinovich was seriously injured. Nachtwey had been injured previously in his work, but it was during his extensive coverage of the United States invasion of Iraq that he received his first combat injury. As Nachtwey, along with Time correspondent Michael Weisskopf rode in the back of a Humvee with the United States Army "Tomb Raiders" Survey Platoon, an insurgent threw a grenade into the vehicle. Weisskopf grabbed the grenade to throw it out of the humvee, but it exploded in his hand. Two soldiers were injured in the explosion, along with the Time journalists. Nachtwey managed to take several photographs of medic Billie Grimes treating Weisskopf before passing out. Both journalists were airlifted to Germany and later to hospitals in the United States. Nachtwey recovered sufficiently to return overseas to cover the tsunami in Southeast Asia of December 26, 2004. Nachtwey has worked with Time as a contract photographer since 1984. He worked for Black Star from 1980 until 1985 and was a member of Magnum Photos from 1986 until 2001. In 2001, he was a founding member of the VII Photo Agency (he disassociated from VII in August 2011) Nachtwey was present during the September 11, 2001 attacks on the World Trade Center, and produced a well known related body of work. He also compiled a photo essay on the effects of the Sudan conflict on civilians. In February 2011, Nachtwey contributed to a controversial piece for Vogue Magazine, which shone a favorable light on Syrian dictator Bashar al-Assad and his family. The article and the photo series were particularly controversial as a peaceful protest movement in the context of the Arab Spring that was gathering steam at the same time, was brutally put down by the Syrian regime's military and secret police services. By December 2011, death toll estimates of the uprising ranged between 3,500 and 5,000, while an approximate 30,000 civilians were imprisoned and, in many cases, tortured severely. Vogue later decided to remove the article from its pages. Nevertheless, the article can still be accessed on the Syrian presidency's own website.
Source Wikipedia
Gallery:
Website: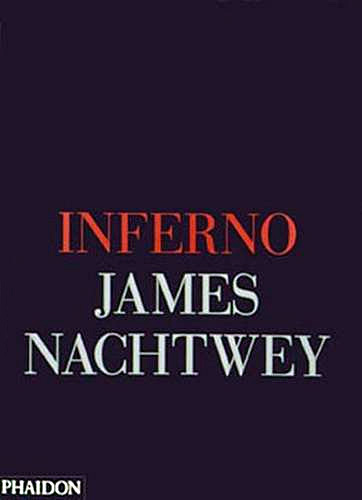 Author: James Nachtwey, Luc Sante
Publisher: Phaidon Press, Incorporated
Year: 1999 - Pages: 460
A document of war and strife during the 1990s, this volume of photographs by the photojournalist James Nachtwey includes dramatic and shocking images of human suffering in Rwanda, Somalia, Romania, Bosnia, Chechnya and India, a well as photographs of the conflict in Kosovo. An essay by the author Luc Sante is included. The book is published to coincide with an exhibition of Nachtwey's work at the International Centre of Photography, New York.